Inspiration:
"POST "refers to both "post-pandemic" and "post-office", and it is using the theme of post office (mail(wo)men, packaging, parcels, letters and everything in-between) to discuss the issue of objectification of womxn and fetishizing petitte womxn, by creating garments for non-binary people in the hope to bridge the size gap in the industry. Teodora looks at alternative approaches to garments, exploring the idea of treating garments as we treat our gadgets and other products. The collection features garments that are transformable and can be 'upgraded' as opposed to replaced, to achieve variety in styles and functions and reduce consumption.
Materials and techniques:
The development of this collection has reduced 100% of the designer household's package waste that has gone towards, research, sampling and garment making. The rest of the fabric used consists of dead stock from previous projects. This project aims to tackle the issue of overconsumption and piling of package waste, by creatively using the packaging materials to create unconventional garments.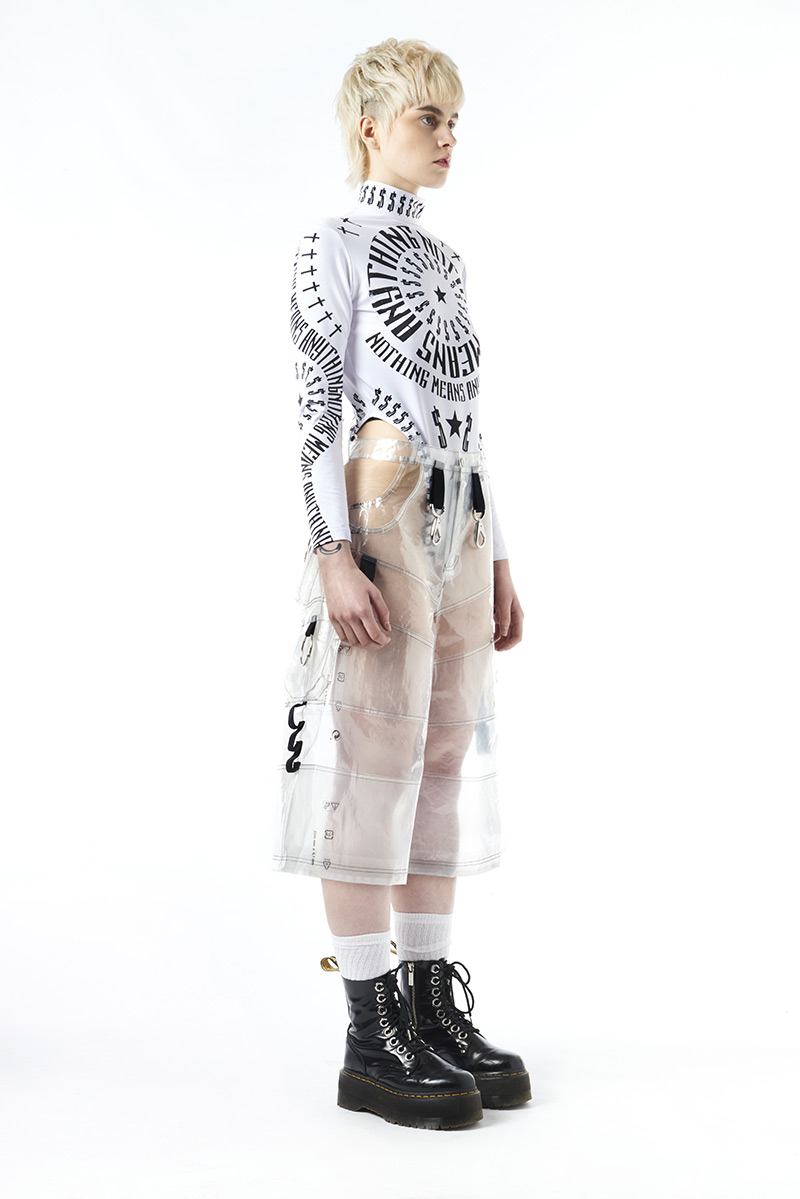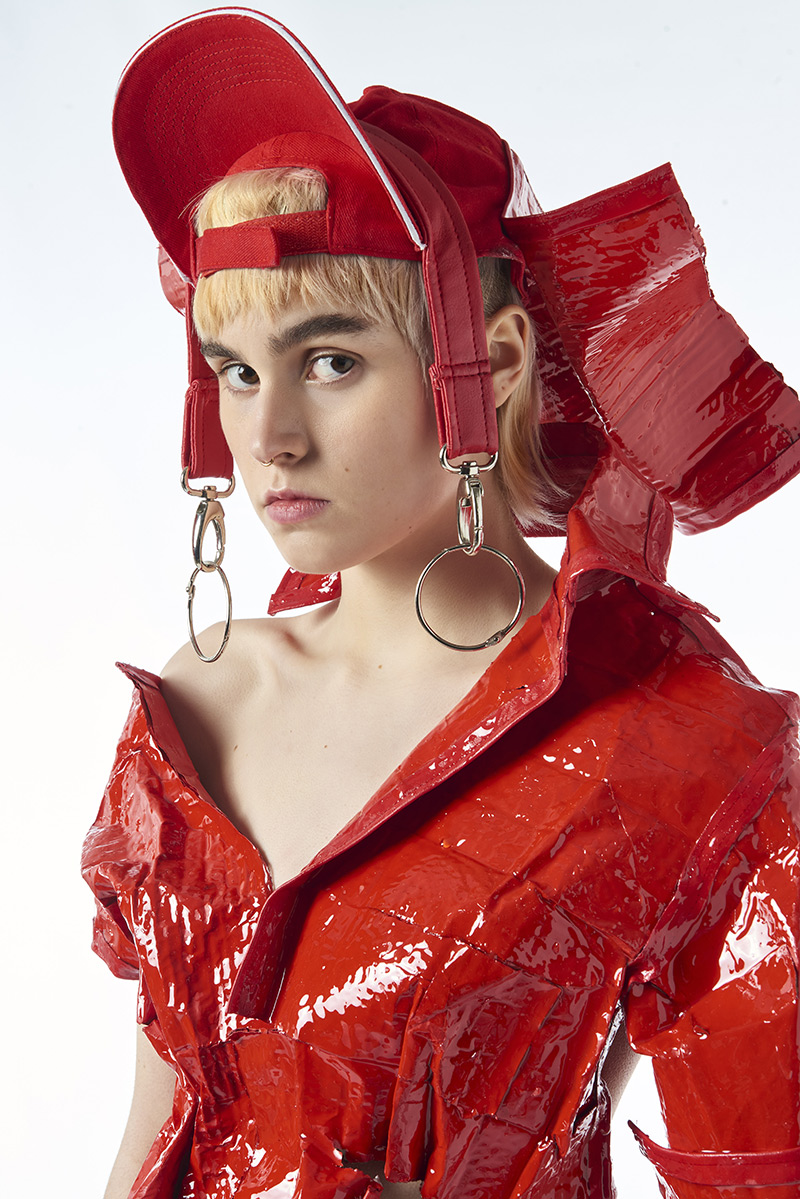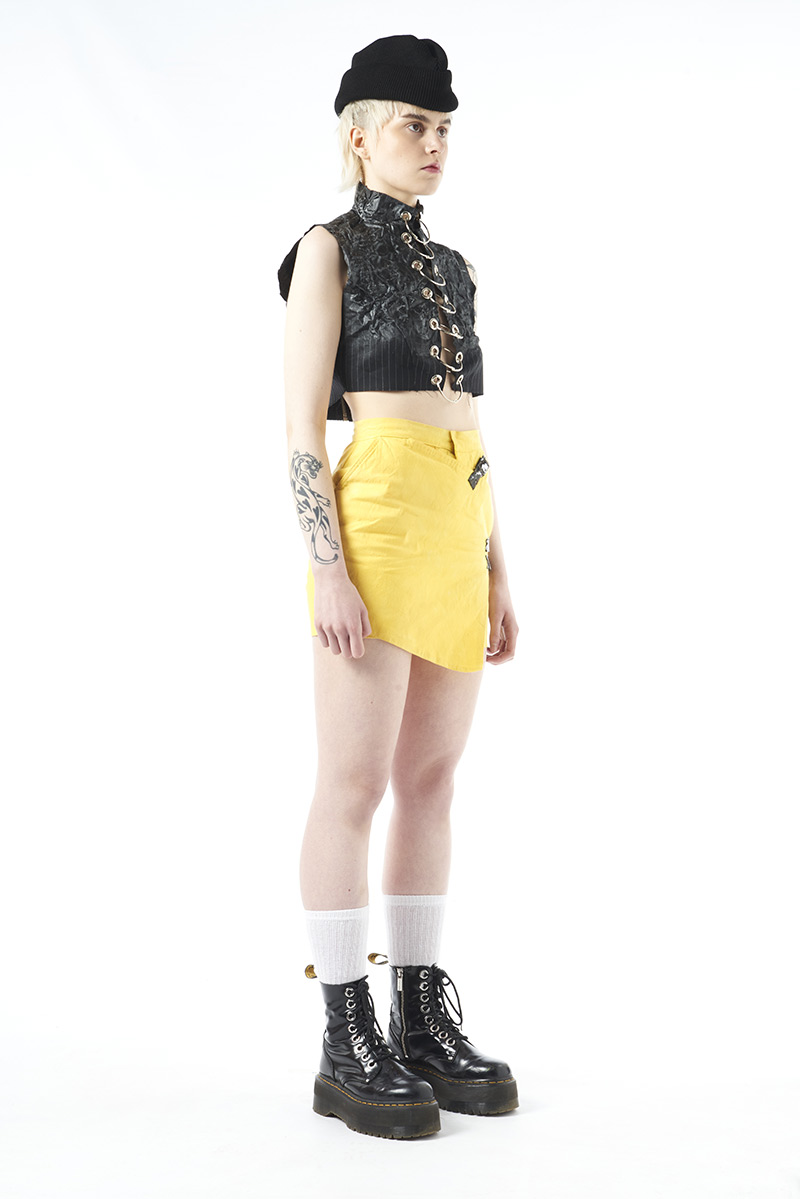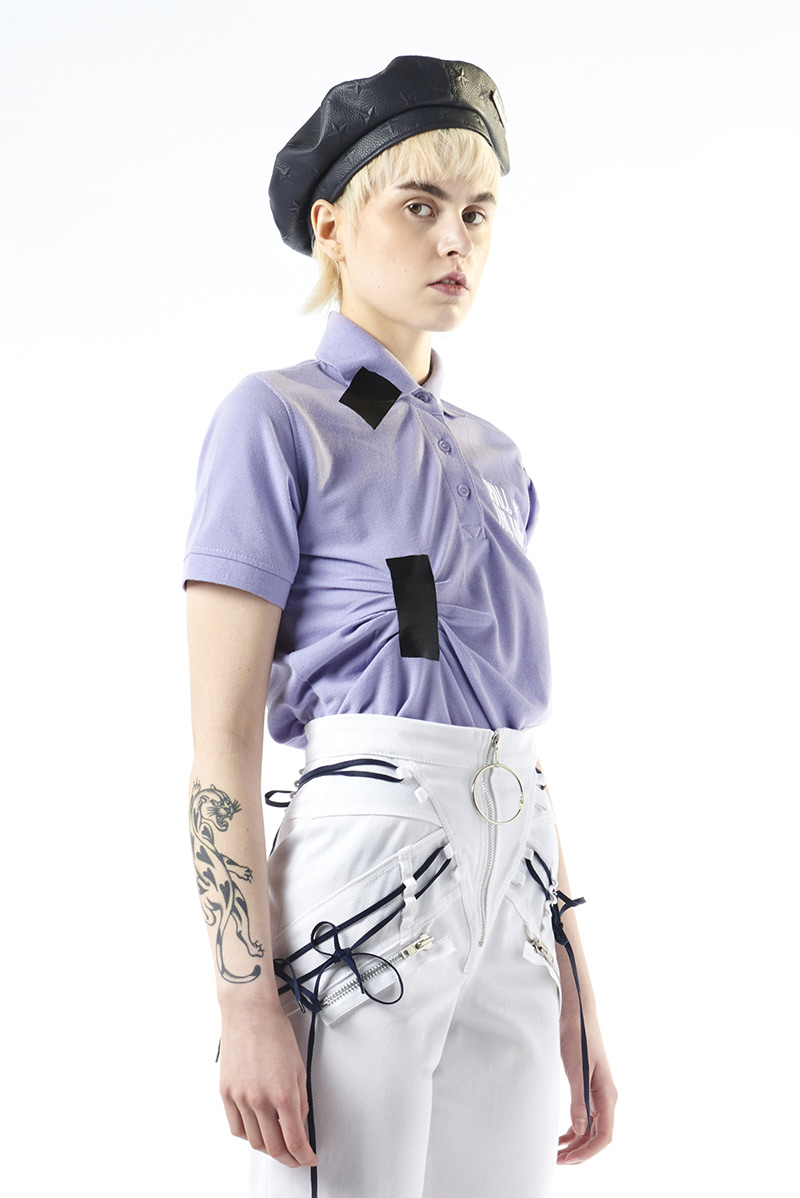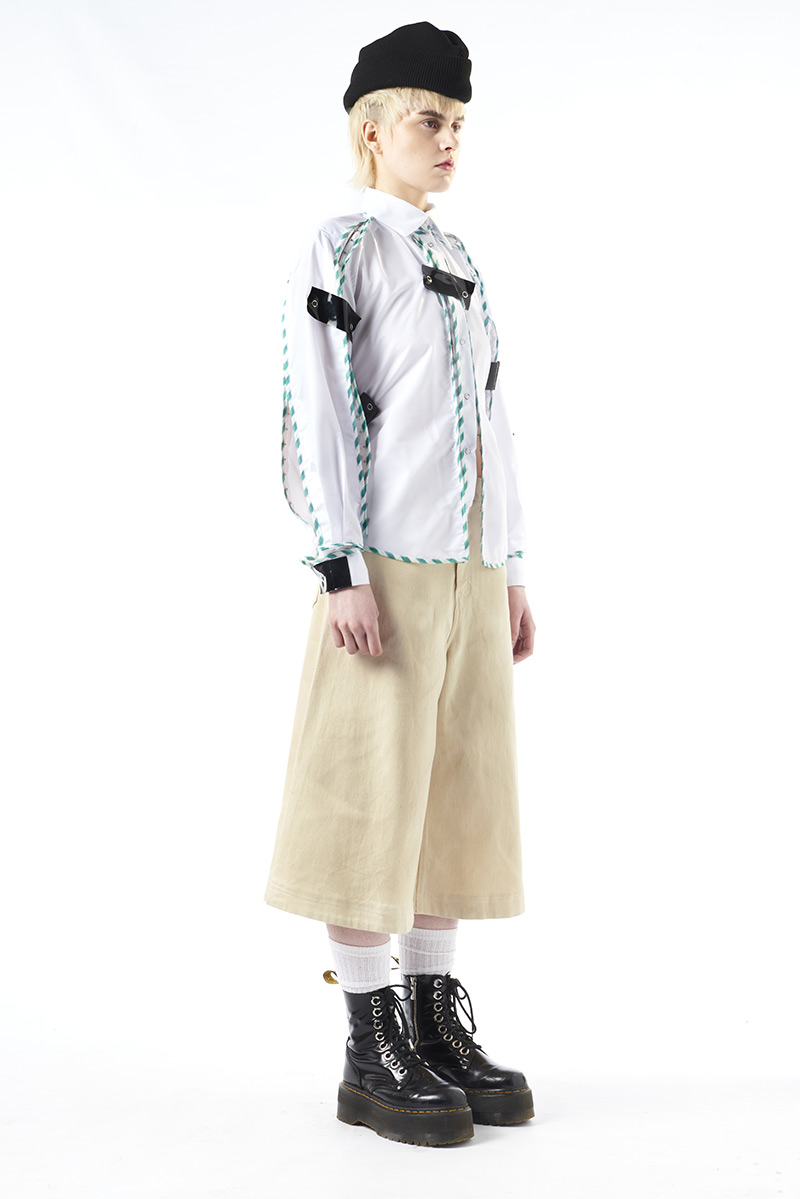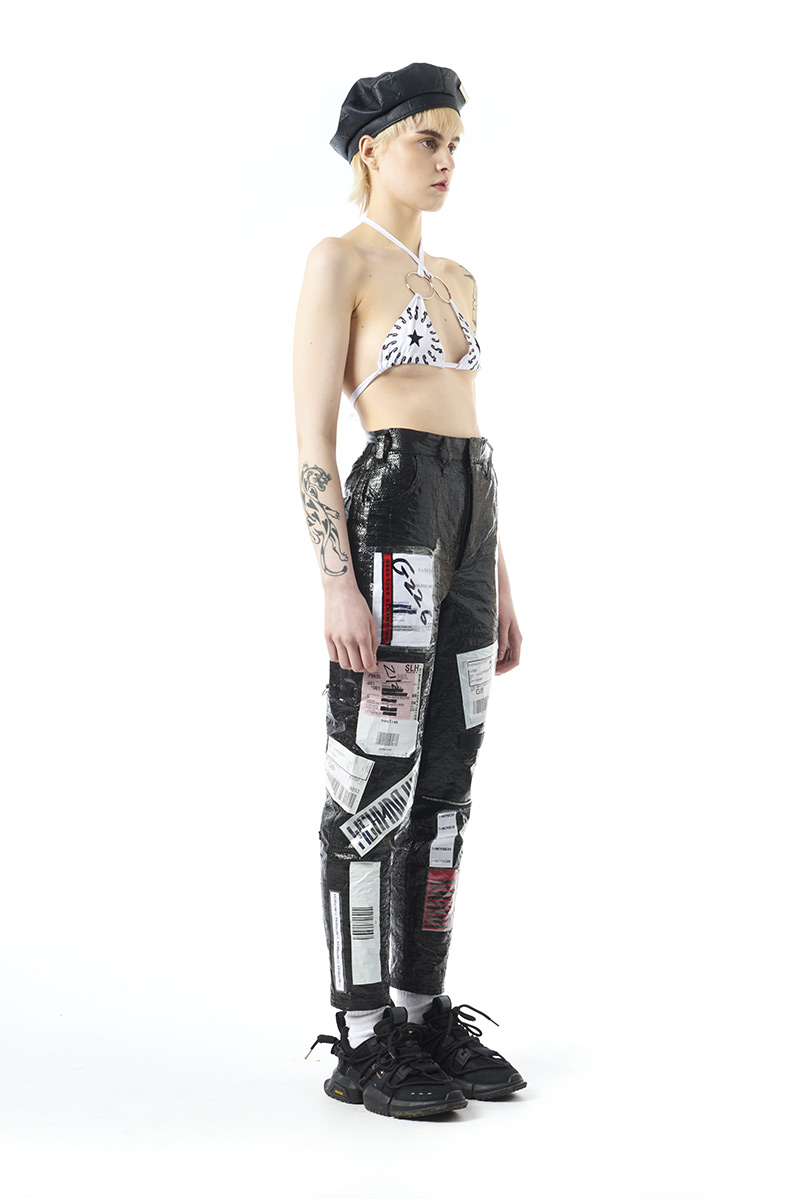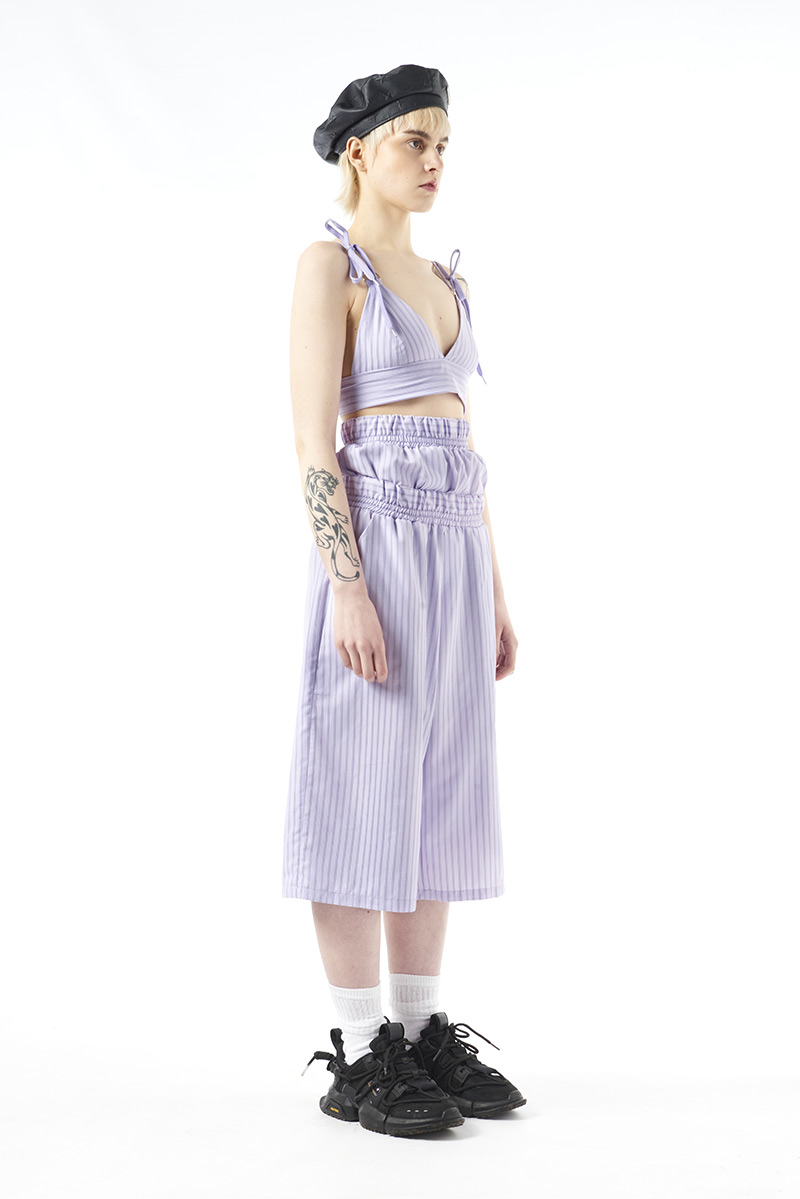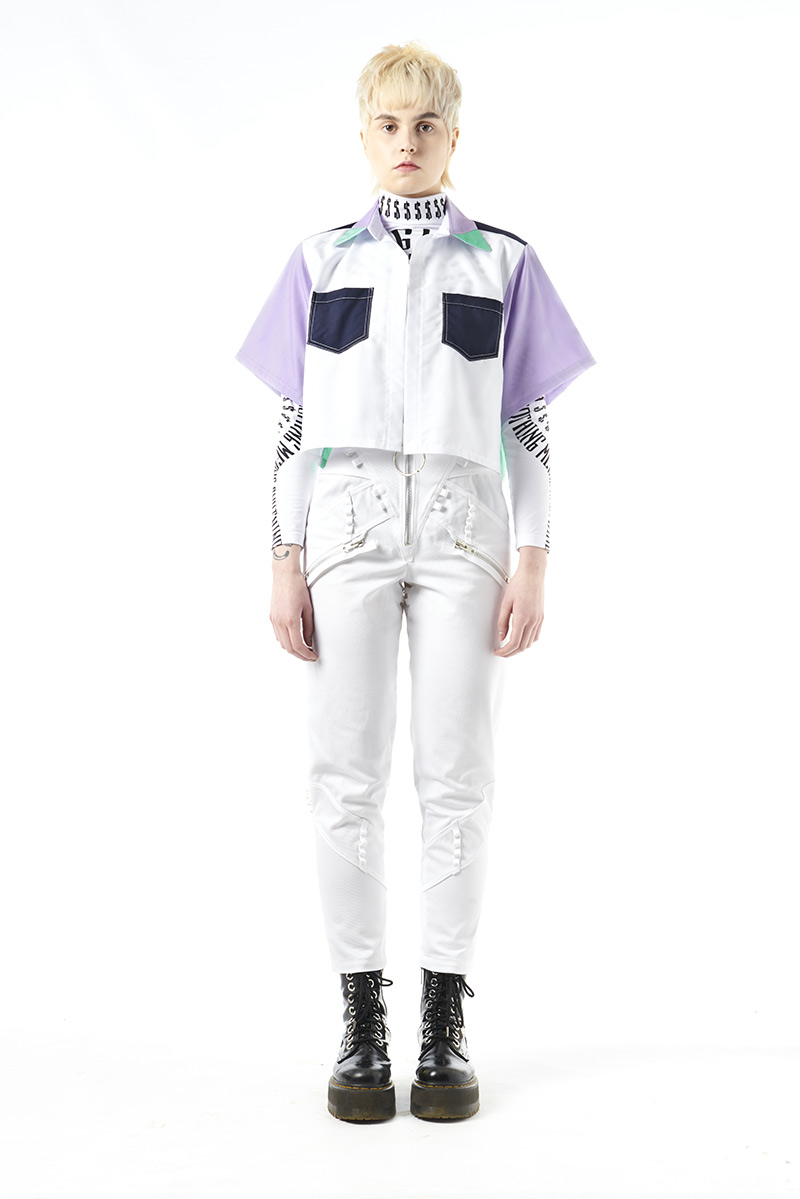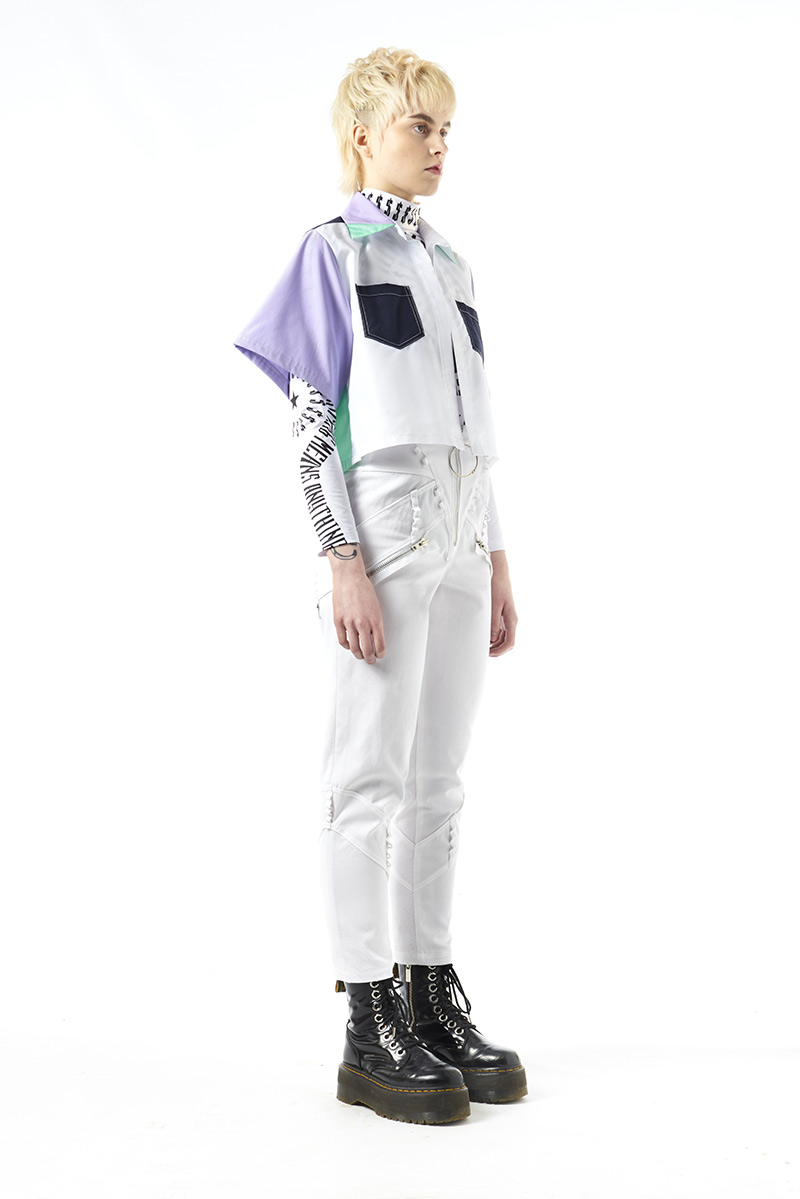 Credits
Collection or creation
THE POST COLLECTION
Brand
T* MITROVSKA
Designer and / or studio
Teodora Mitrovska / T* MITROVSKA
Year of production
2020
Designer's country of origin
North Macedonia / Great Britain
Country of brand origin
Great Britain
Photography
Sash Manev
Related posts
Powered by