Design studio KAPKA is a brainchild of Skopje born designer Jana Acevska. After completing her degree in Graphic Design at Wimbledon School of Art in London, Jana has pursued a career in advertising, spanning over twenty years. As a graphic designer, she has worked for the leading agencies in the region including Saatchi&Saatchi, New Moment and Scholz&Friends and most recently as a partner and Creative Director at Imelda Ogilvy.
Designing jewelry has started as a way of reliving stress from the everyday job and soon after resulted in building a full-fledged cult following. Over the years, Jana's hobby has become her career. The jewelry course in Alchimia, Italy was a pivotal point as she fell in love with the contemporary jewelry. She has established her design studio KAPKA in 2006 and from 2010 continues to operate as a freelance designer in the fields of Graphics, Product and Jewelry Design. Building on her previous experience, Jana has been involved in various design related projects and fairs as a partner in coordination and organization.
KAPKA jewelry has taken part in numerous design fairs and exhibitions in Skopje, Belgrade, Stockholm, Bern, Zurich, Vienna, Sofia, Bucharest, Porto.
Drop radiator collection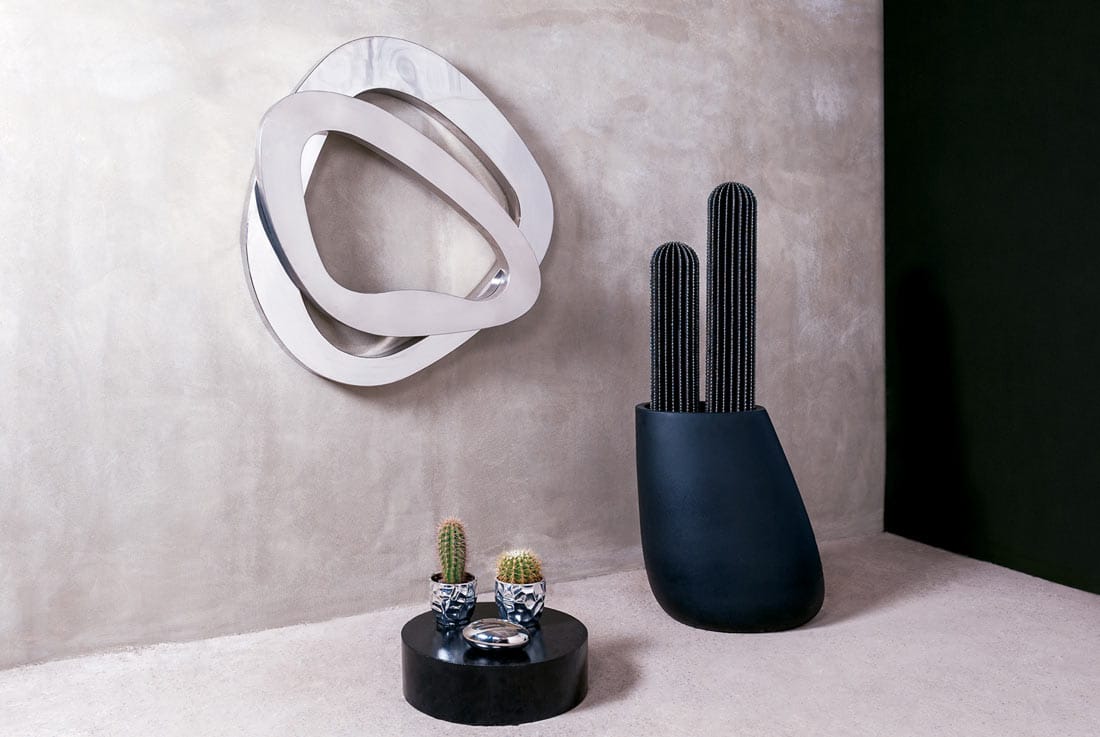 Drop radiator collection; Jana Acevska – KAPKA, Marta Naumovska Grnarova │BIG SEE Awards 2018
Come SEE and listen at Business & Design 180°
FREE ENTRANCE ONLY WITH ONLINE REGISTRATION!
registration-business-design-180