The SK12 residential building derives its form from the link between rules and algorithms in nature and their translation to architecture. The building is defined by its moveable golden façade panels, which explore spaces that extend function and were designed and developed to articulate its own climate by pulling the heataway from the glazing and passing it to the upward air streams. By creating different temperatures in two adjacent environments of the façade – external and internal, there is a difference in air pressure that tends to balance and cause air flow through larger and smaller panel openings that, due to their varying sizes, intensify the flow, i.e., ventilation of the façade and fresh air. The building's natural concrete structure is apparent throughout; its pillars create a ground-floor colonnade. The object consists of five commercial spaces, 24 residential units, six duplexes with private rooftop gardens, and an underground parking garage.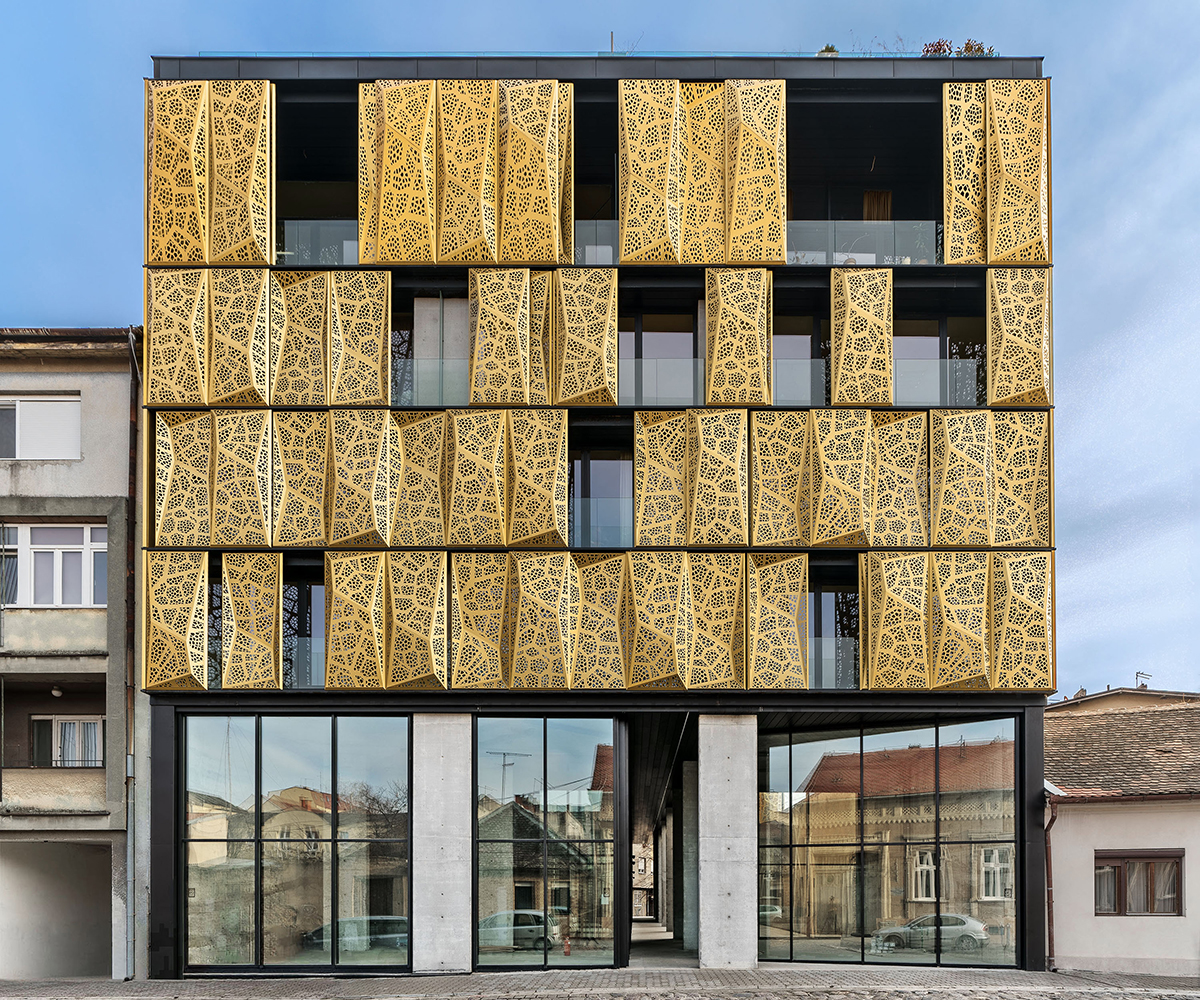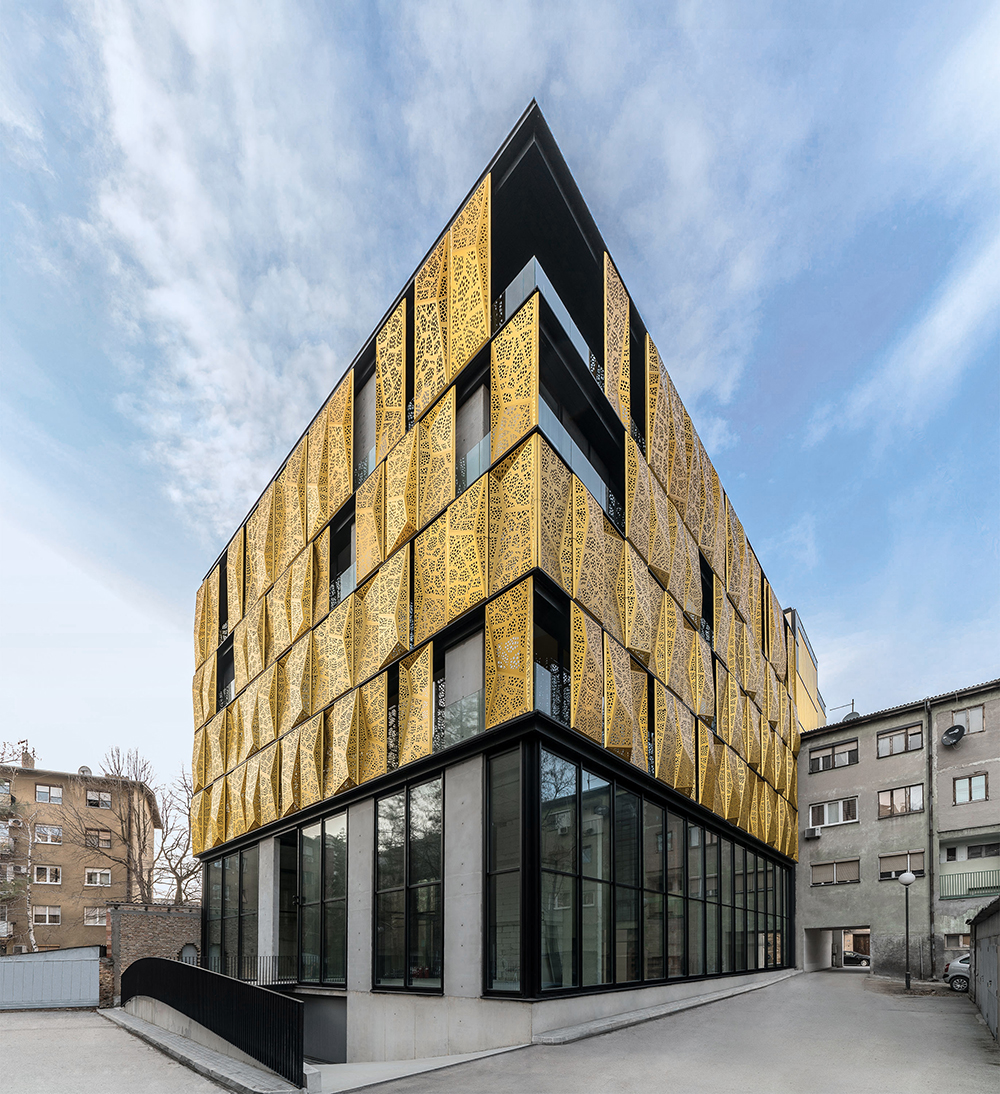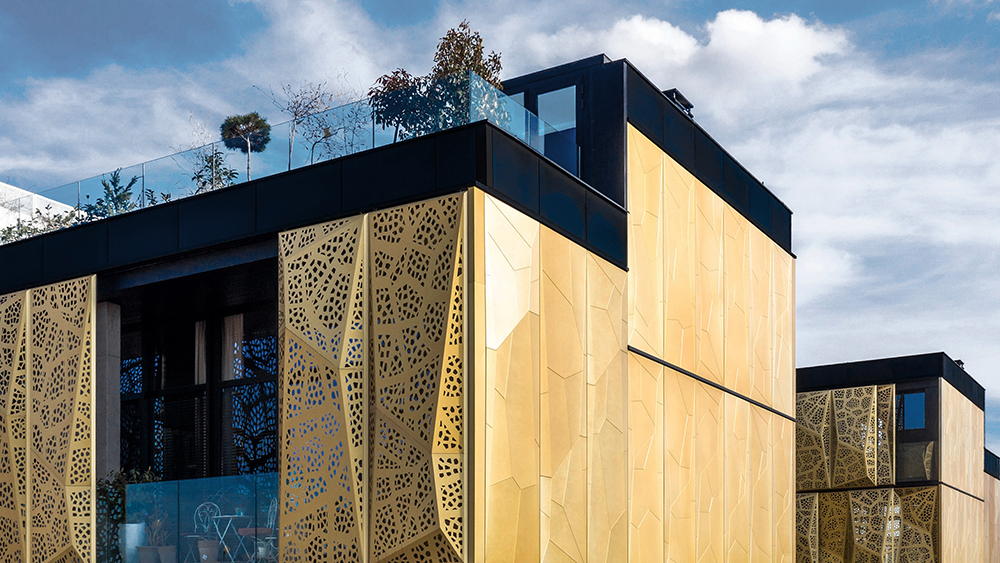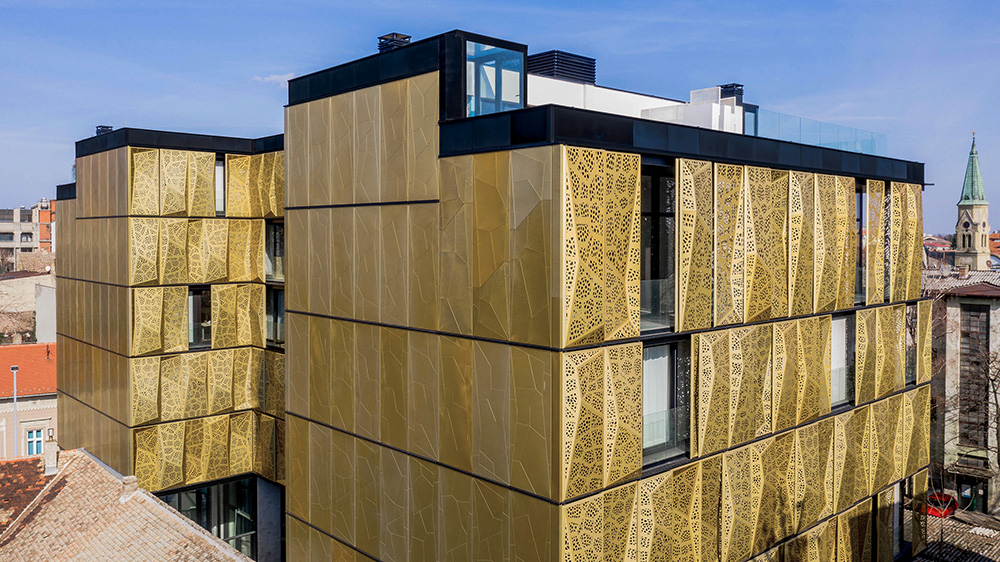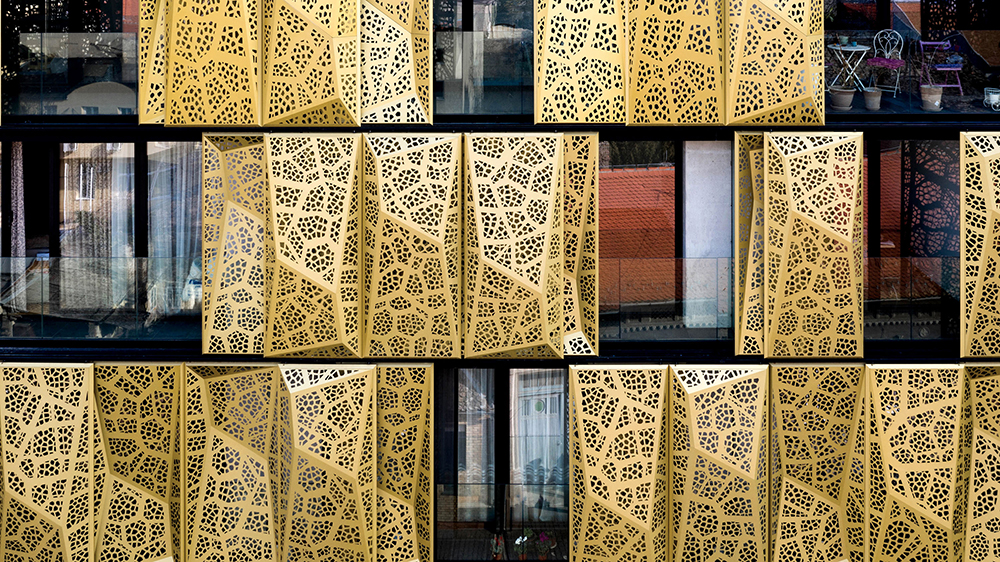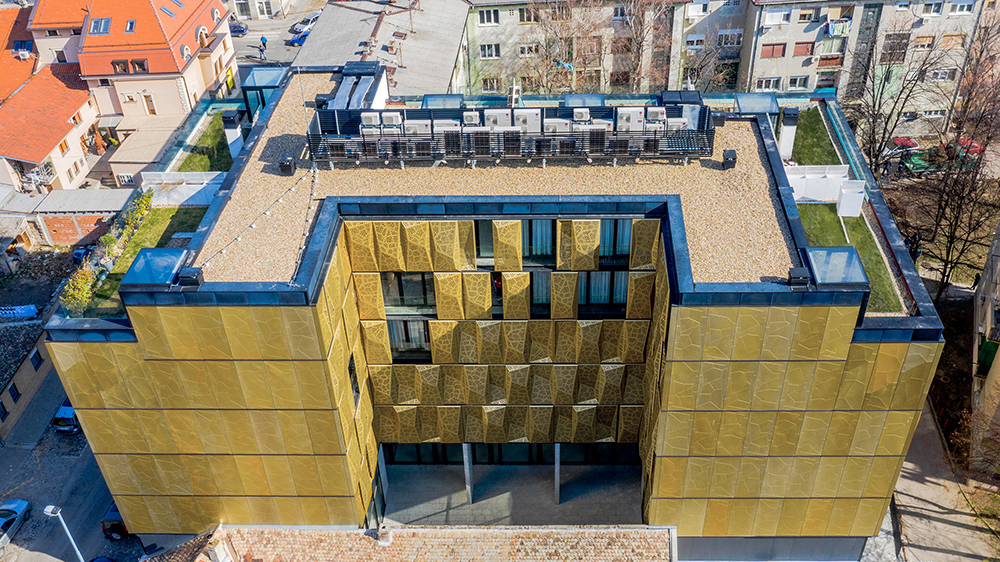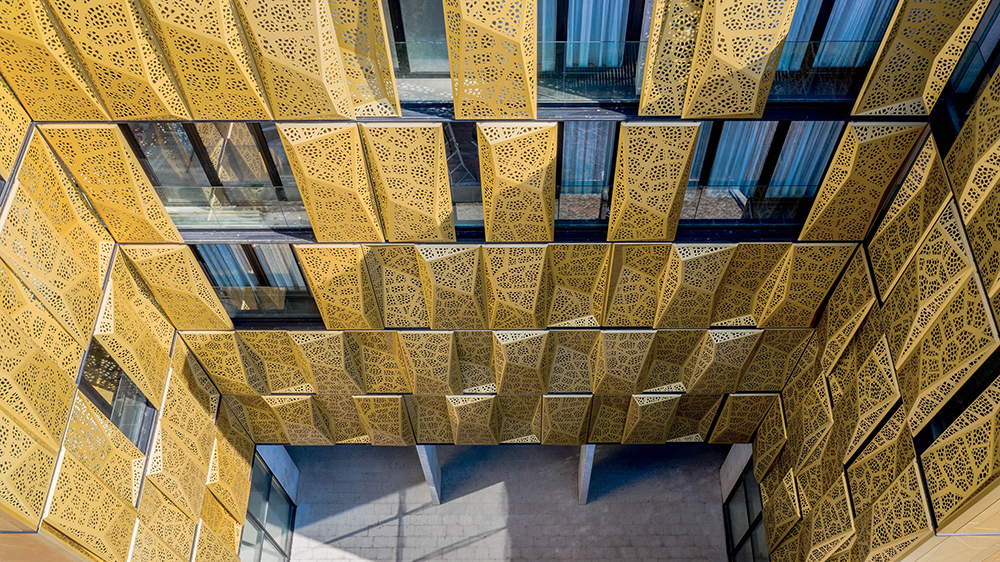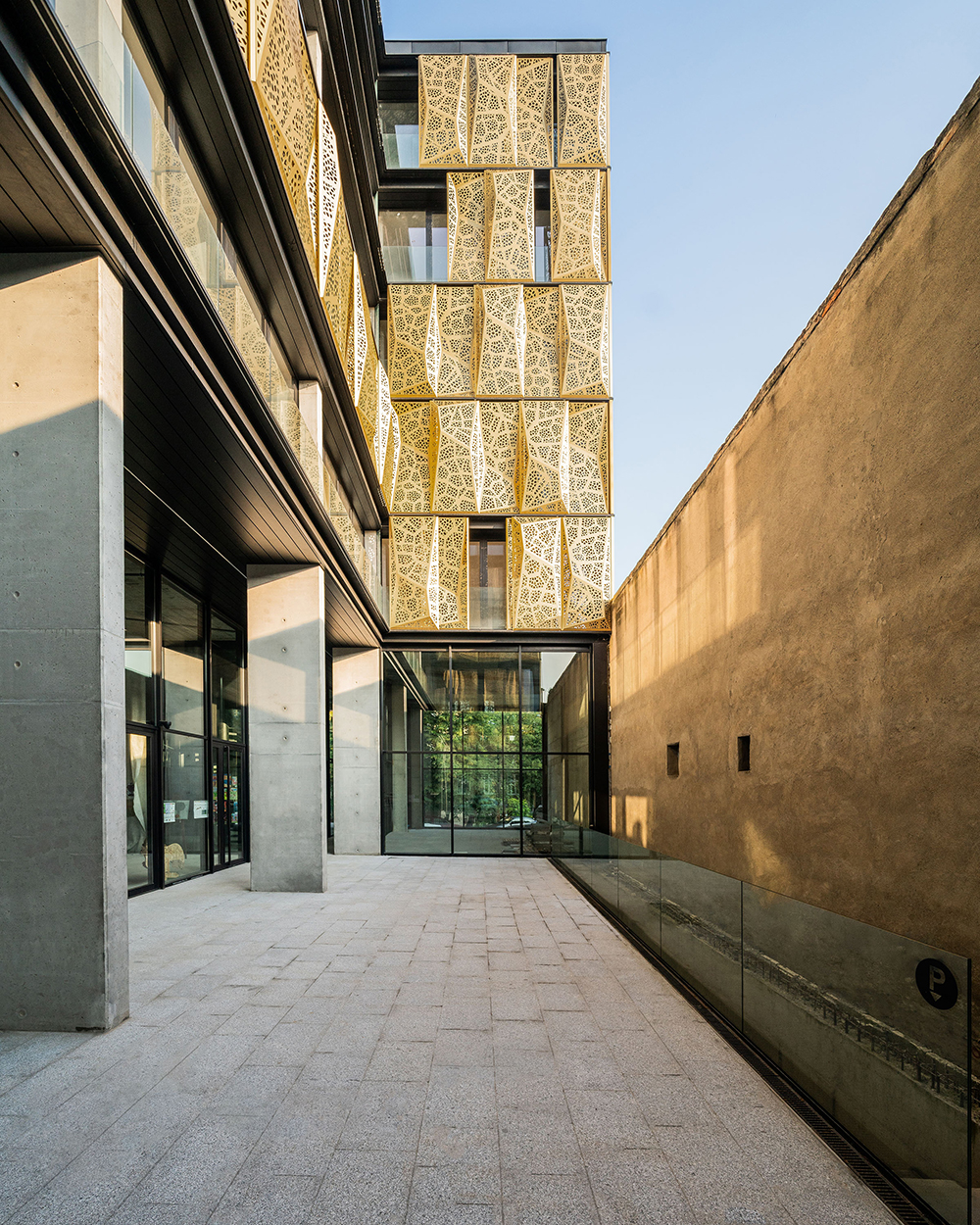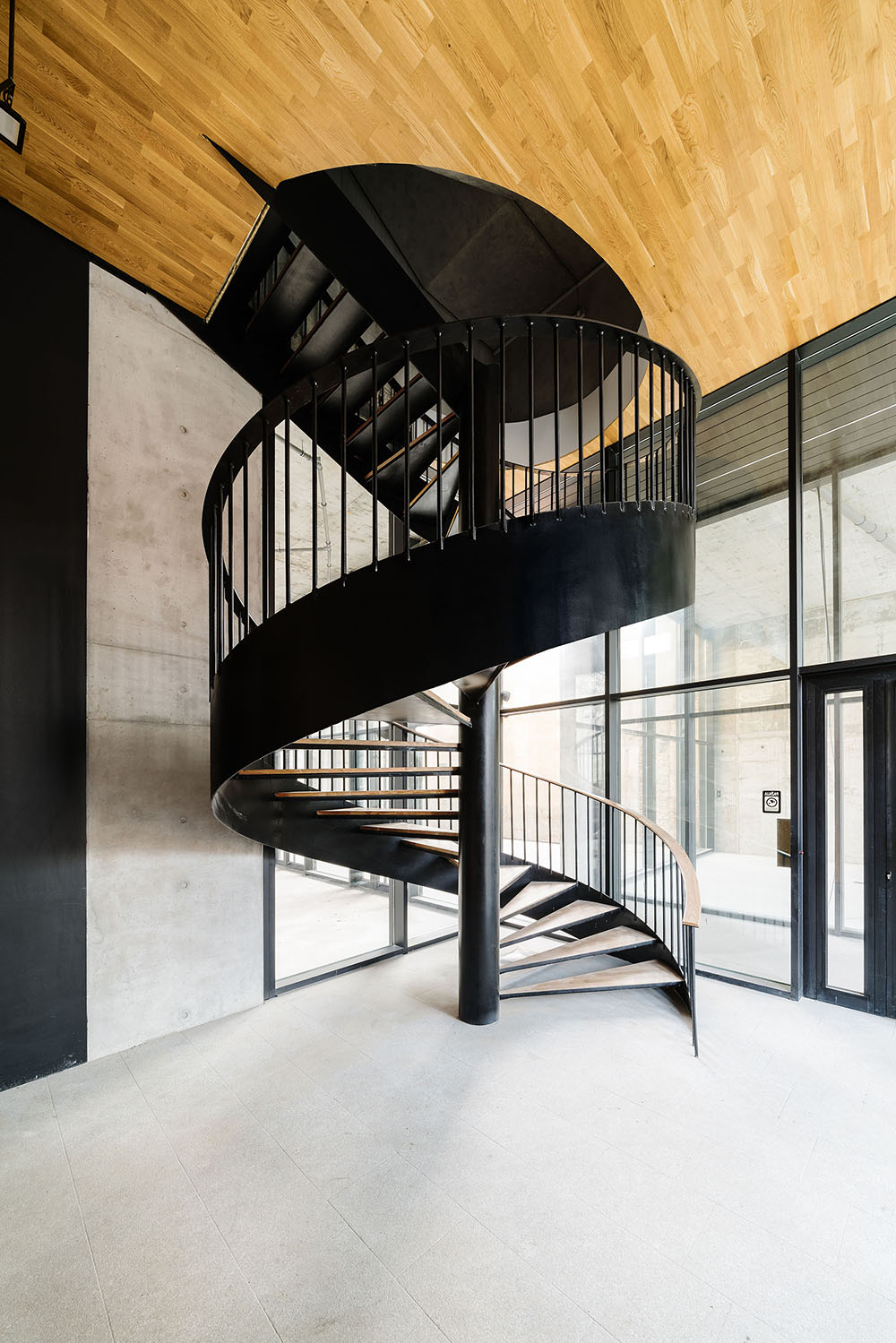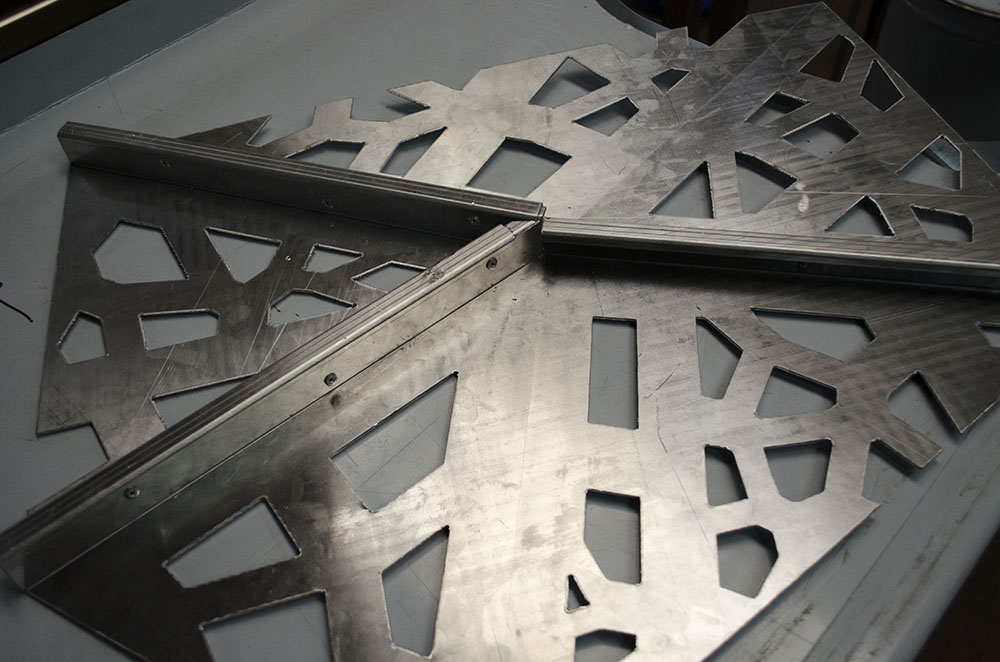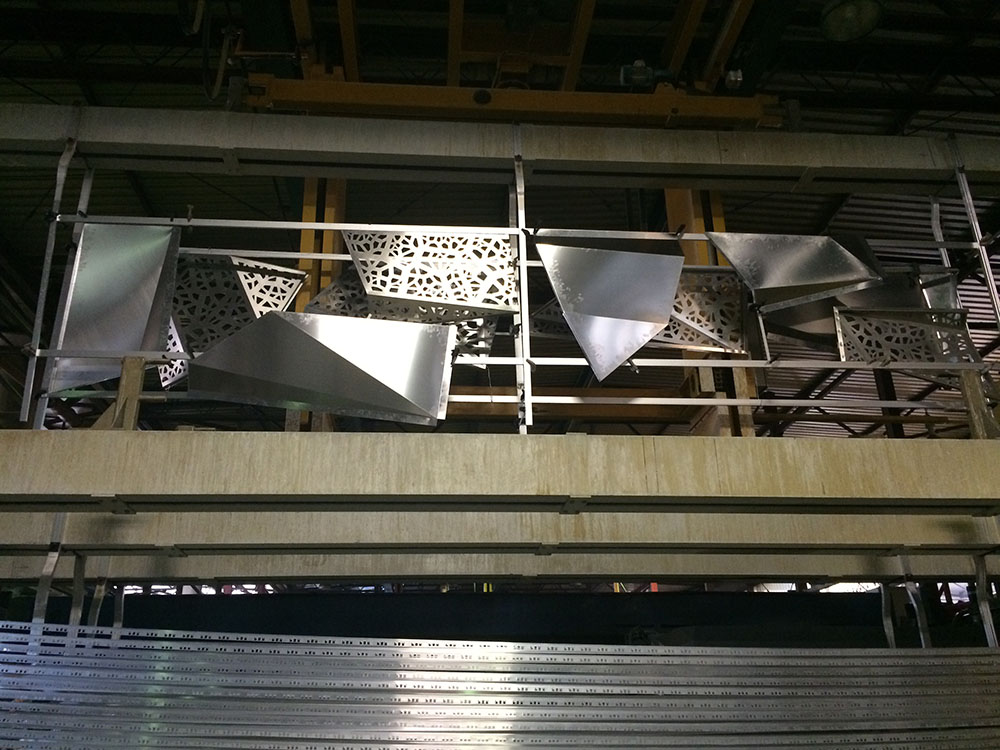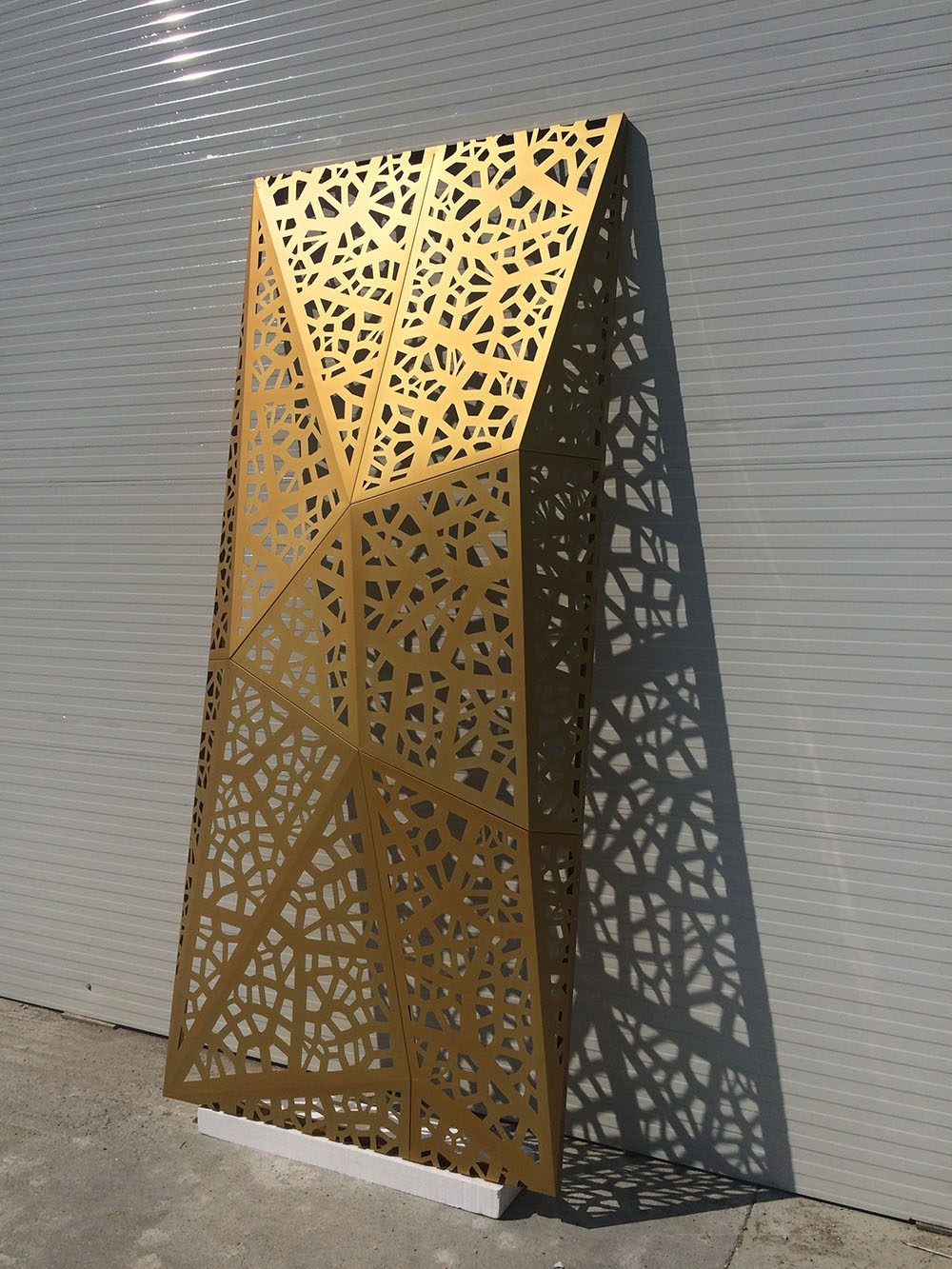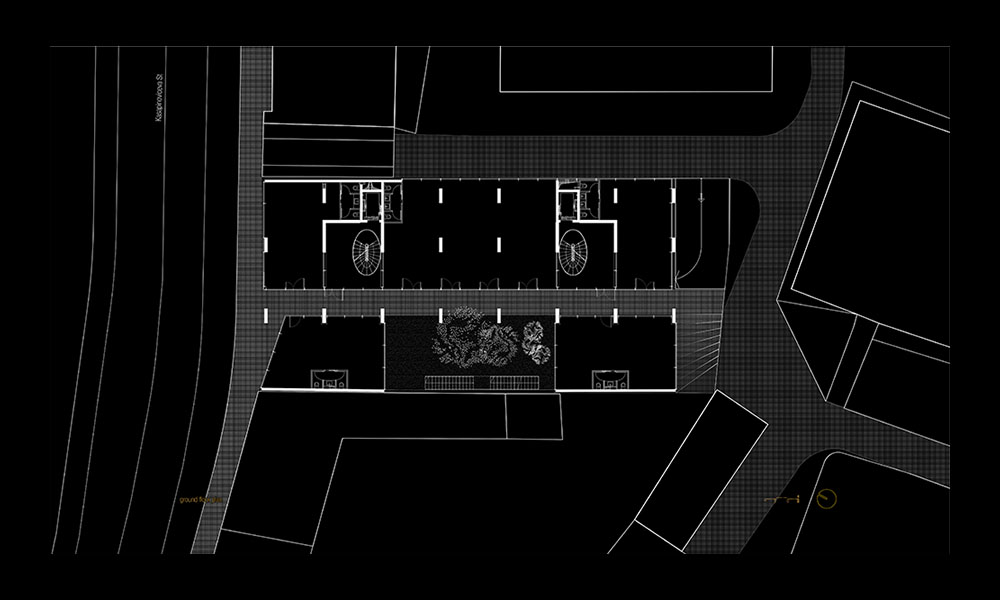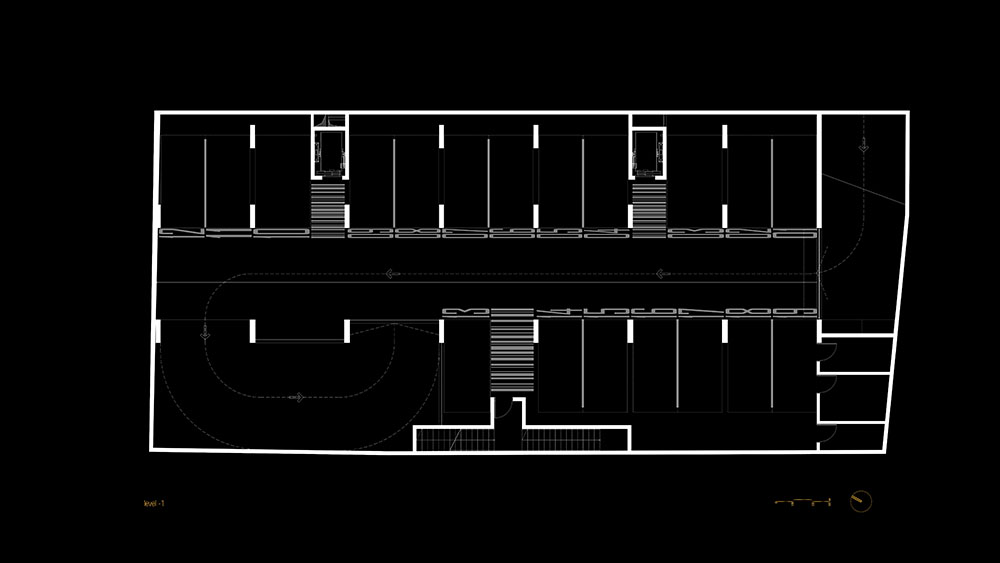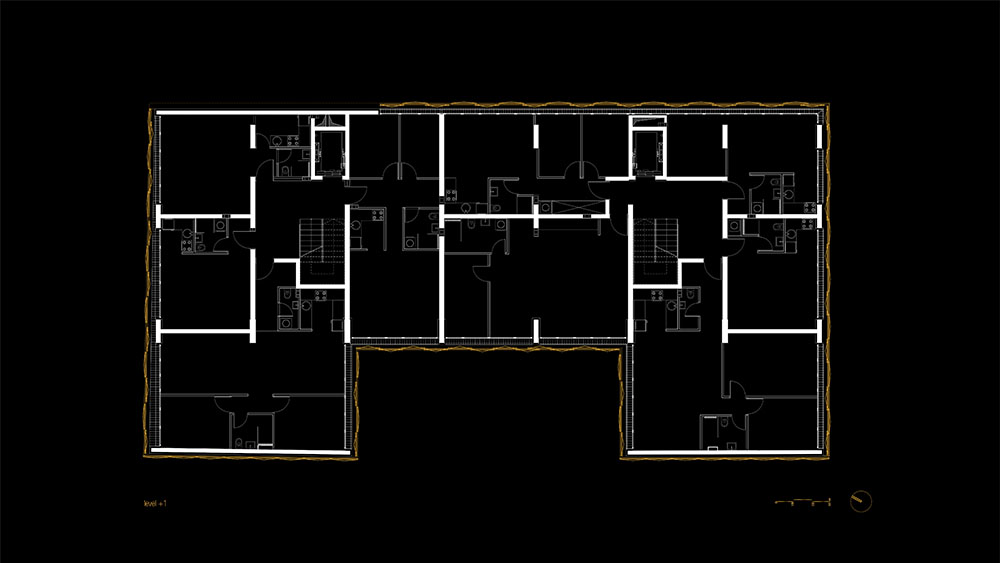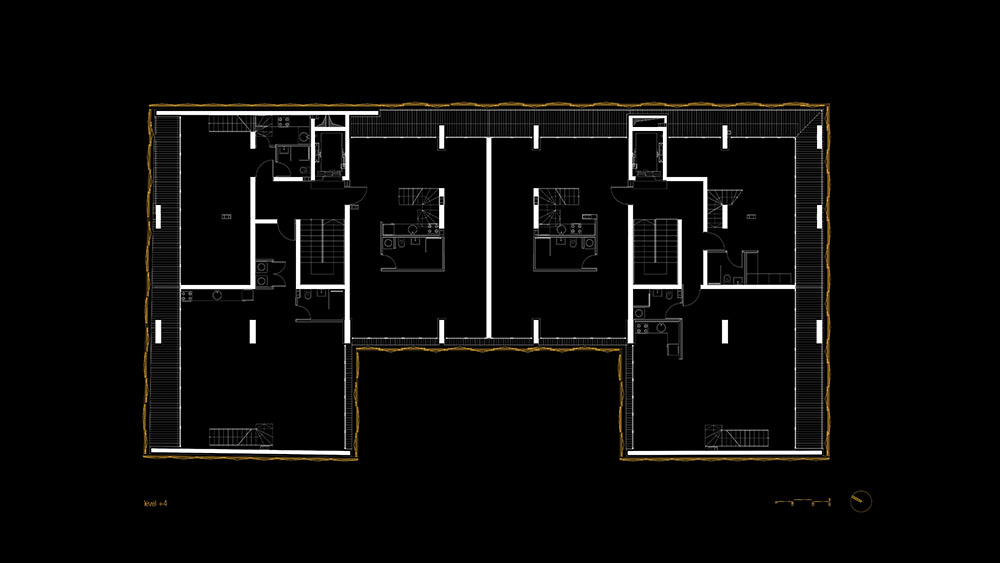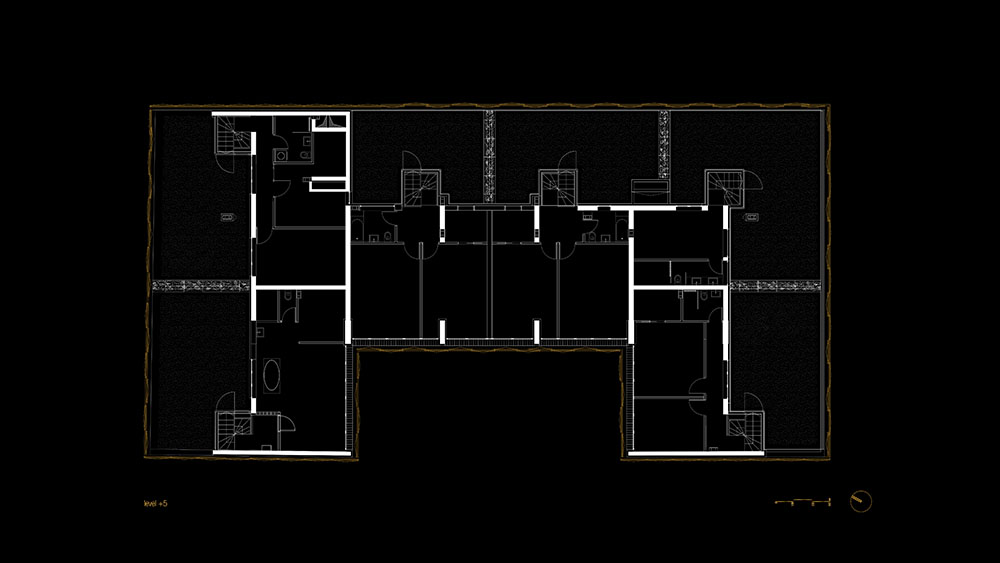 Credits
Architecture
Danilo Dangubic Architects
Client
PBI doo
Year of completion
2020
Location
Pančevo, Serbia
Total area
4.494 m2
Photos
Danilo Dangubic Architects
Project Partners
General contractor: Probanat izgradnja; Supplier: Tehnomarket aluminijum; Kenzai Group d.o.o.
Related posts
Powered by