The single-family house AVOS – Latin for grandfather, was built in the east of Austria – in a region famous for wine culture near to Vienna.
"If the plot of his first creation is a vineyard that has been family-owned for generations, if the building owners are his older brother and his wife, then the demand for a timeless building that is in harmony with nature was paramount from the very beginning."
The heart of the building is a three-sided glass-walled living area resting on 4 pairs of steel supports. Through the coordination of the window division, the placement of the pillars, and the alignment of the visible ceiling steel girders with the positioning of the grapevines, a space interspersed with the vineyard was created.
Based on to the biologically produced wine, the facade is clad with charred wood. Framed black painted portals further enhance the window openings as well as the entrance. In the interior, sandblasted concrete, black steel and generous glass surfaces dominate in the lower levels. The private levels feature white Corian, oiled oak and discreet light slits to the east. All built-in furniture was made of brushed wild oak and individual pieces of marble from the nearby former quarry.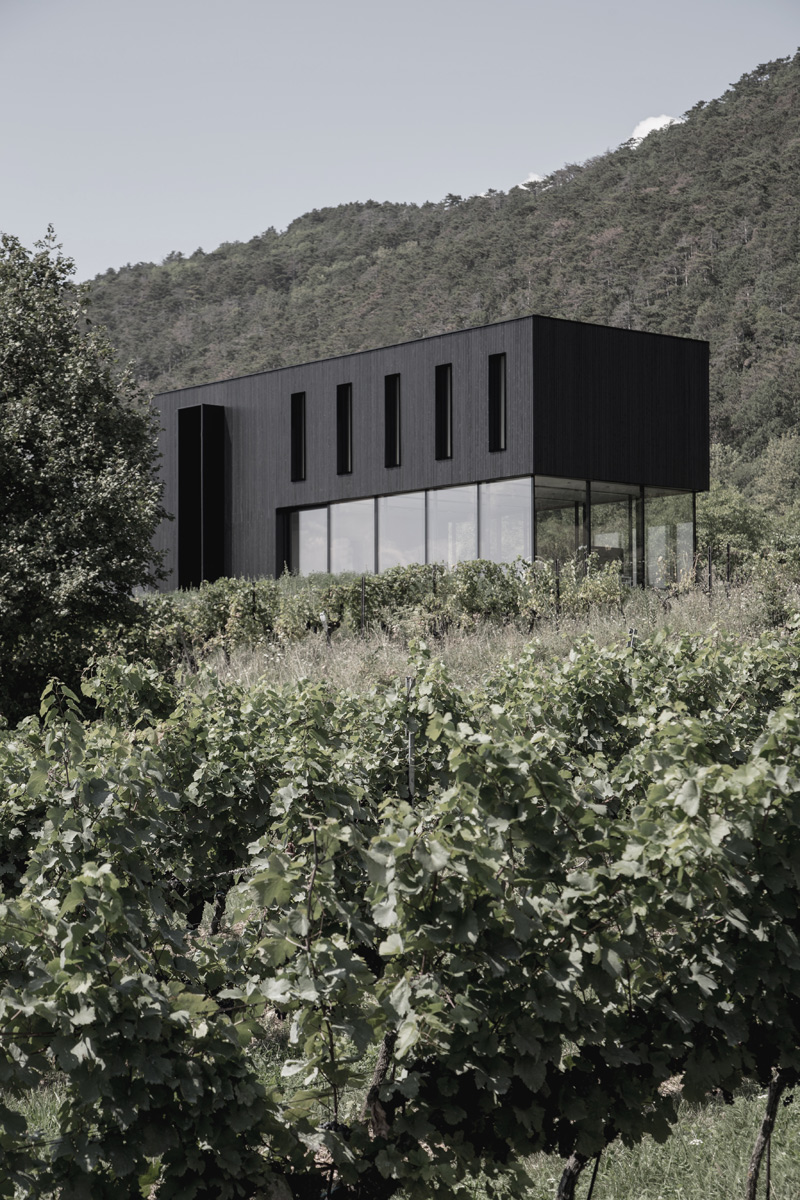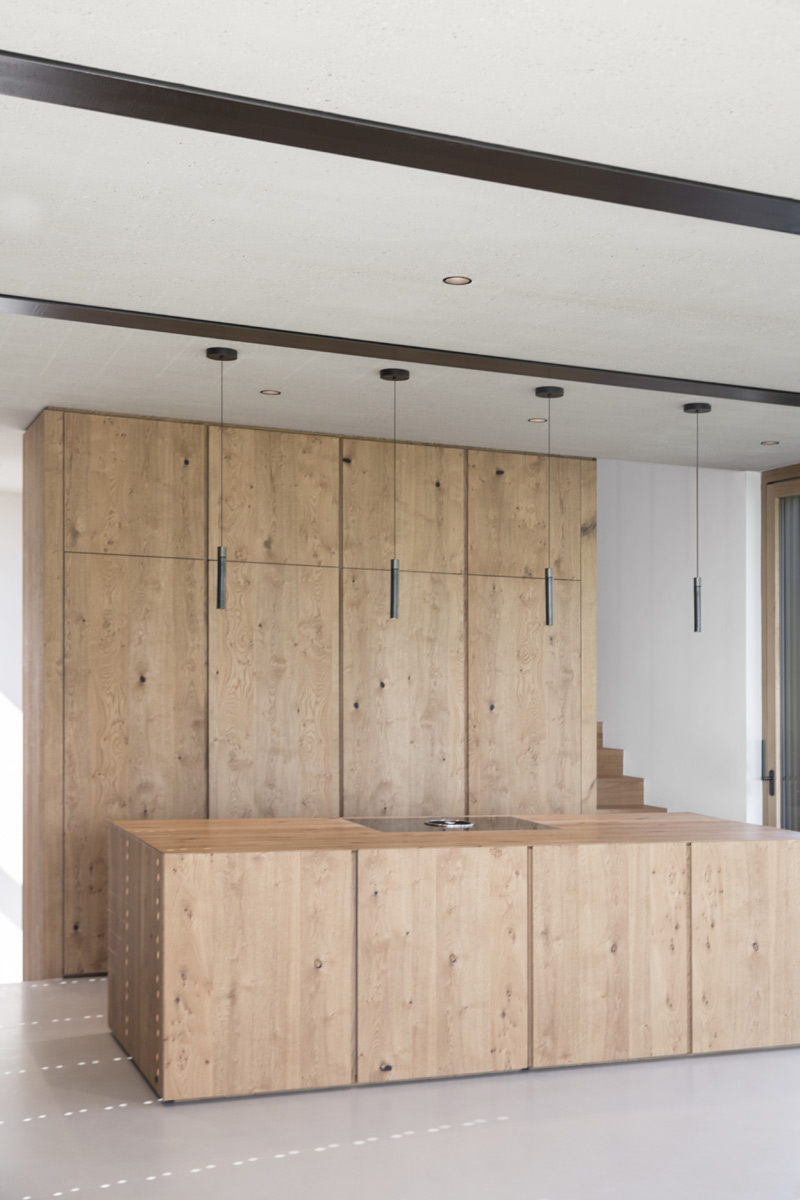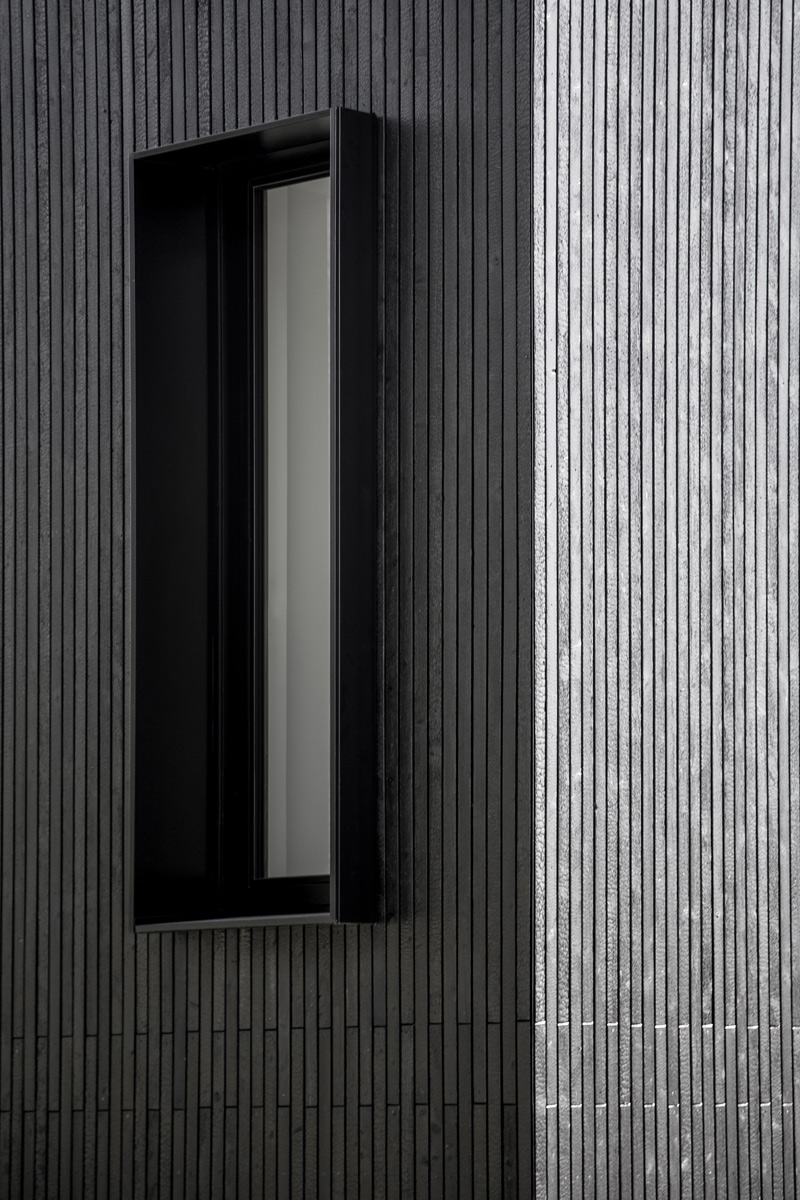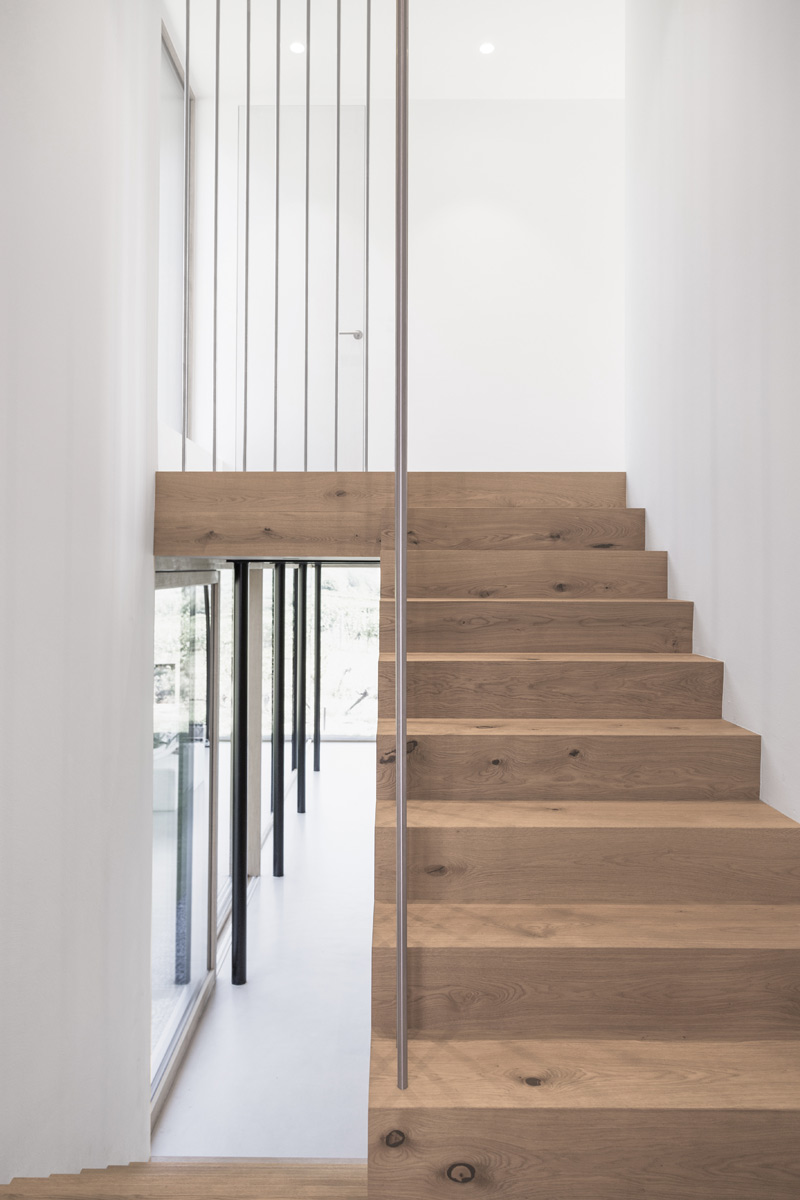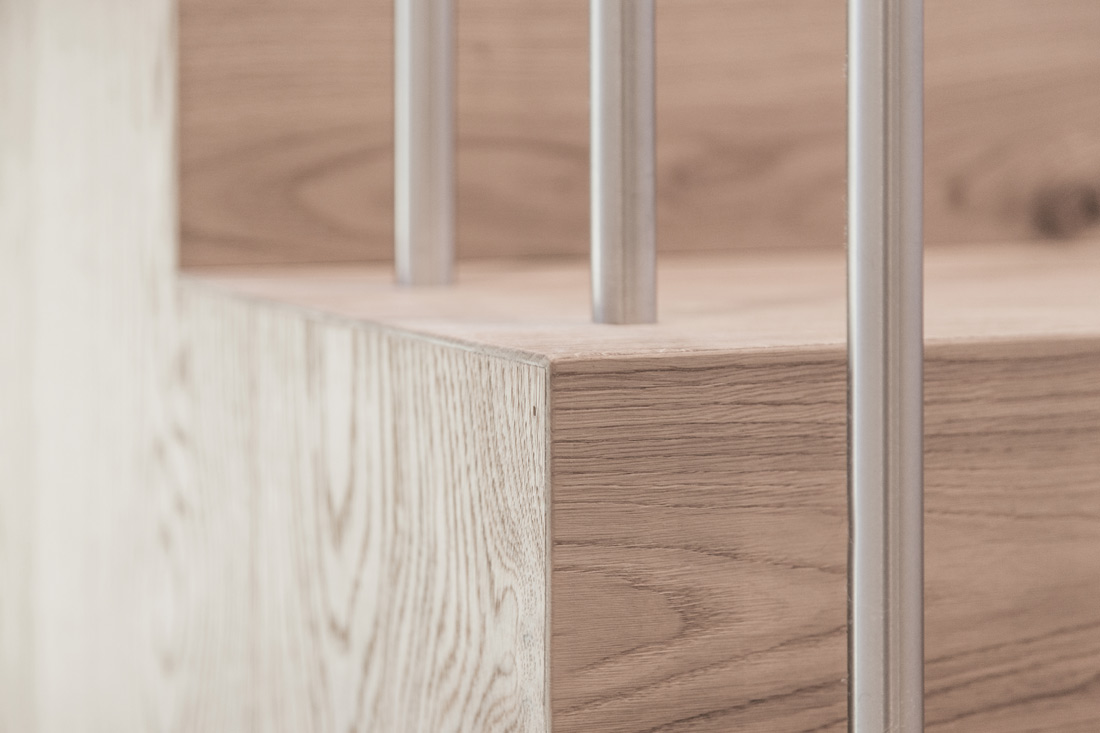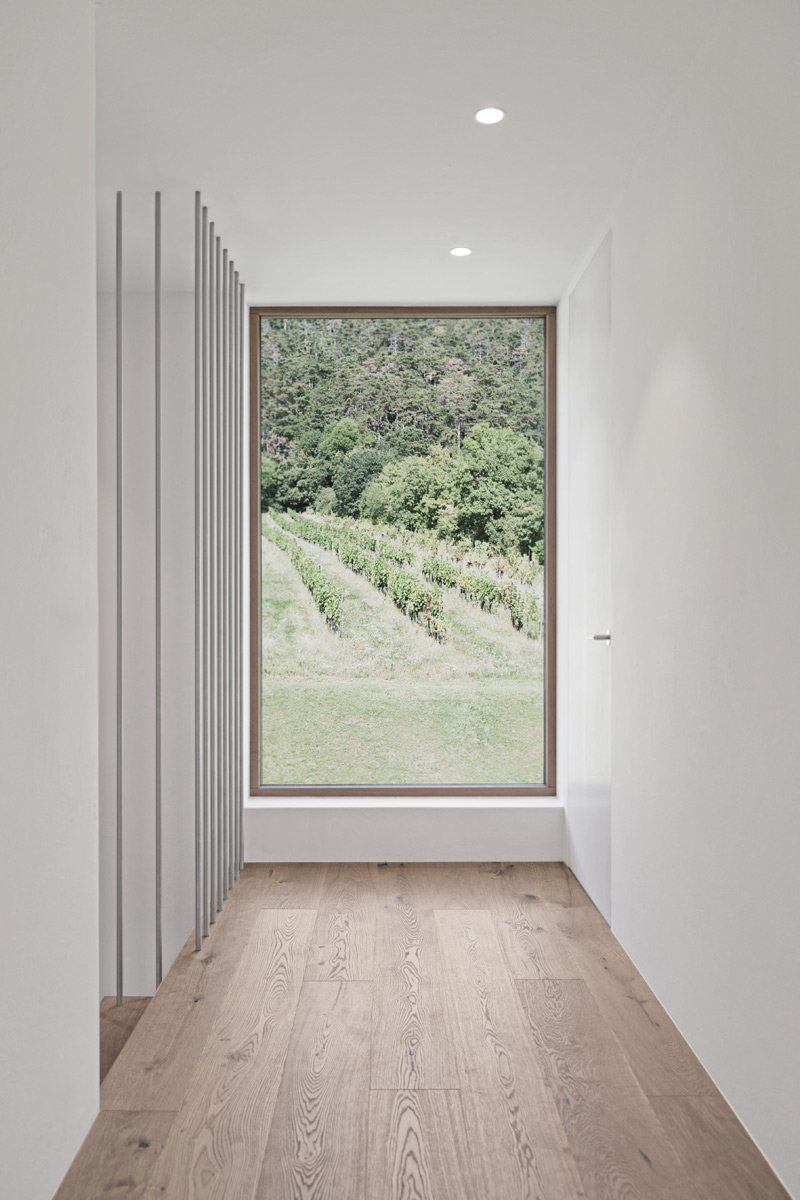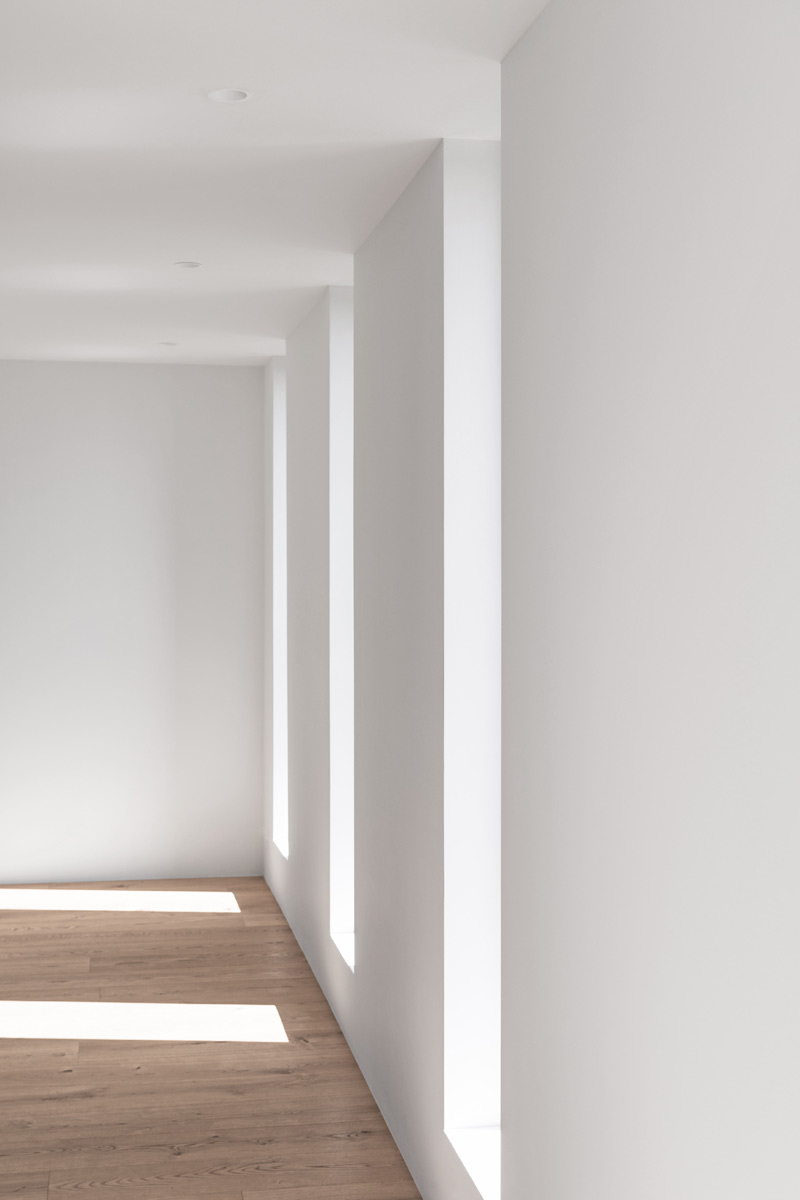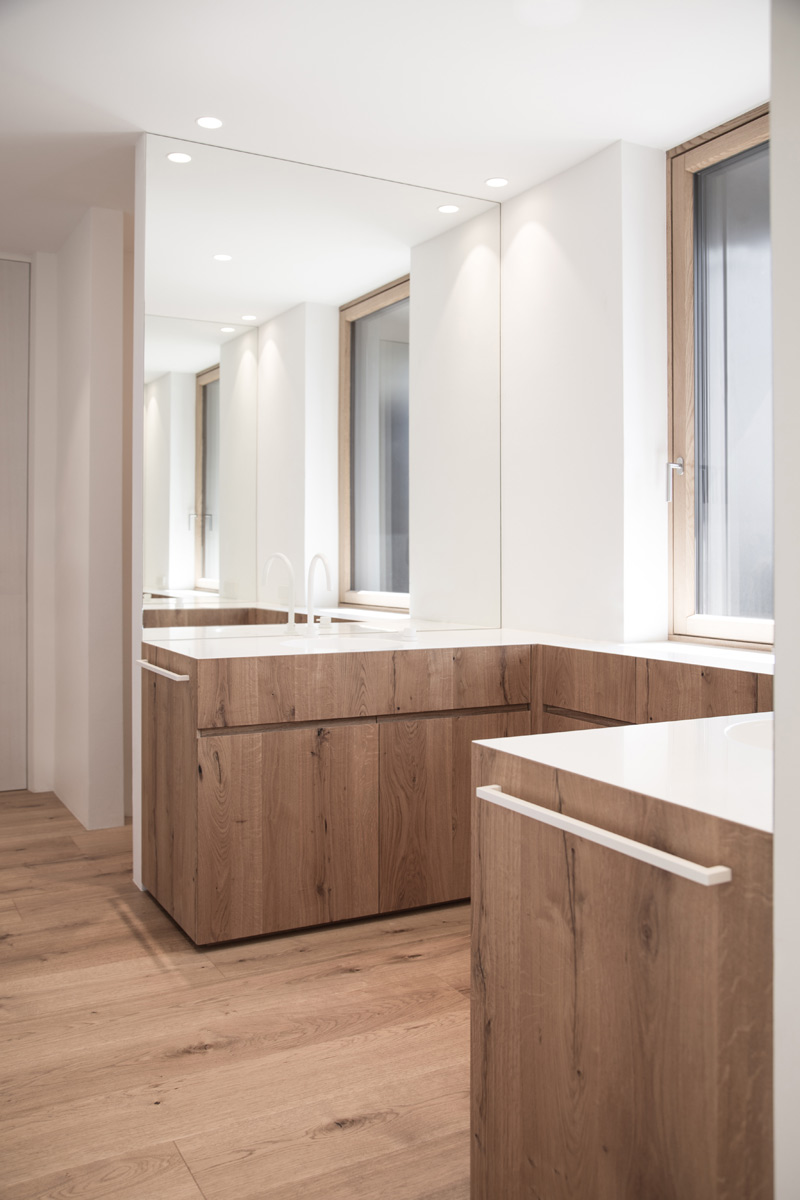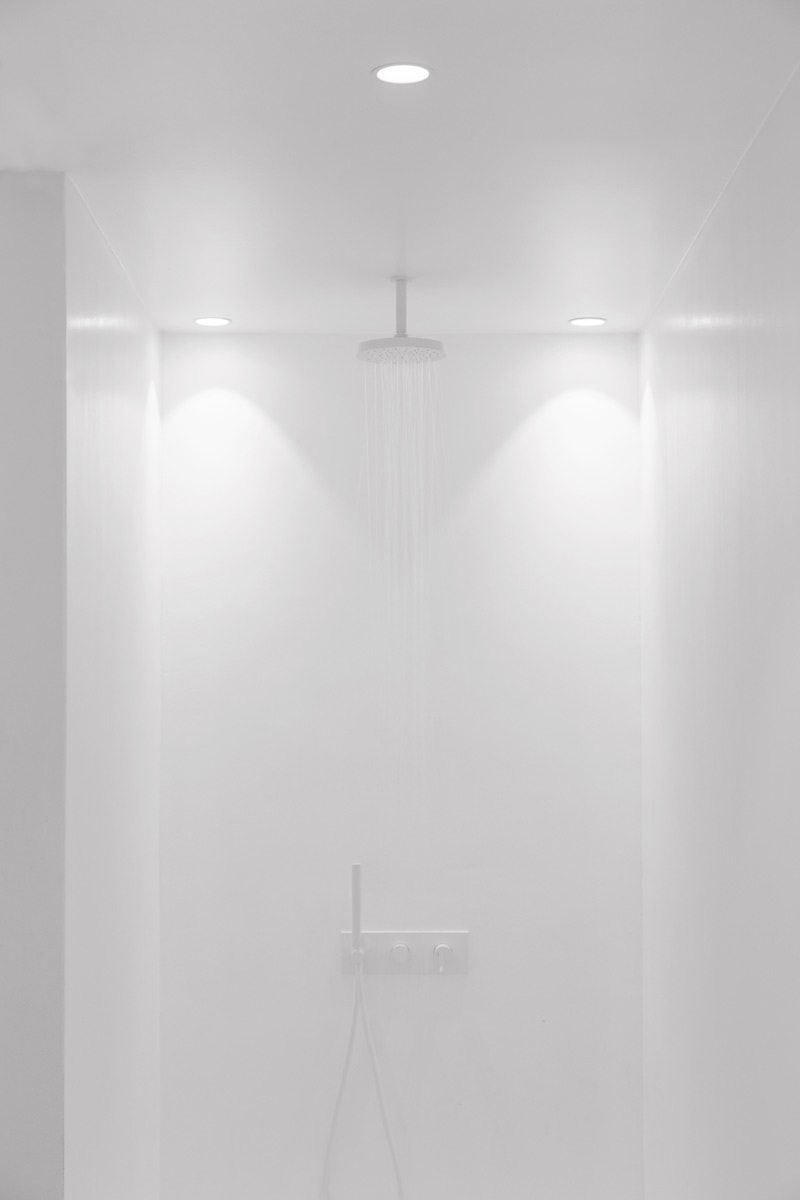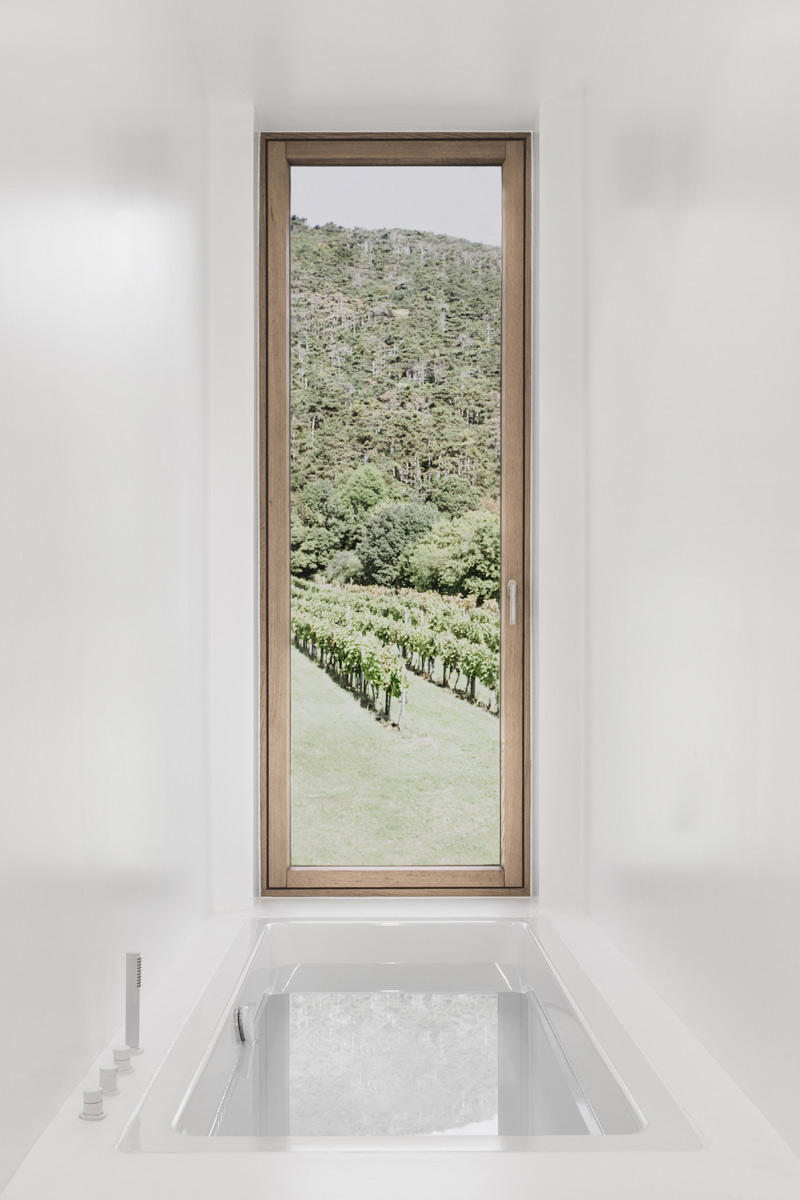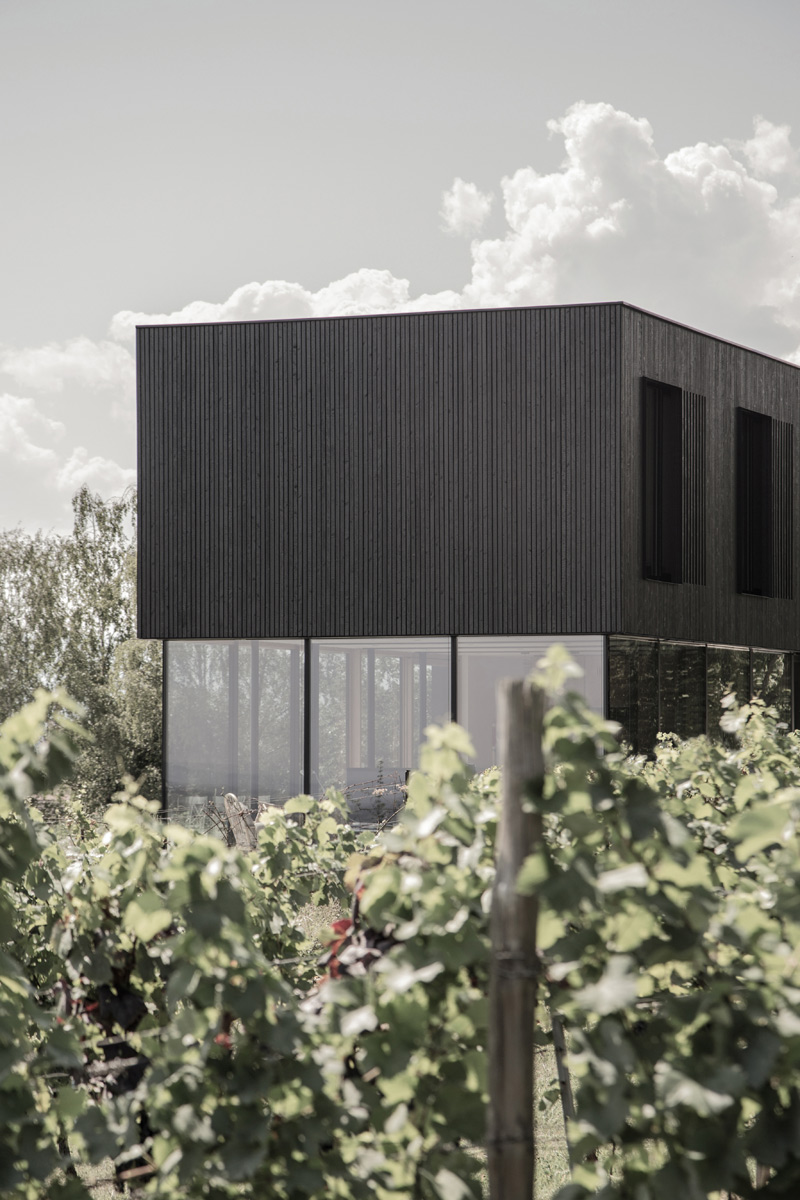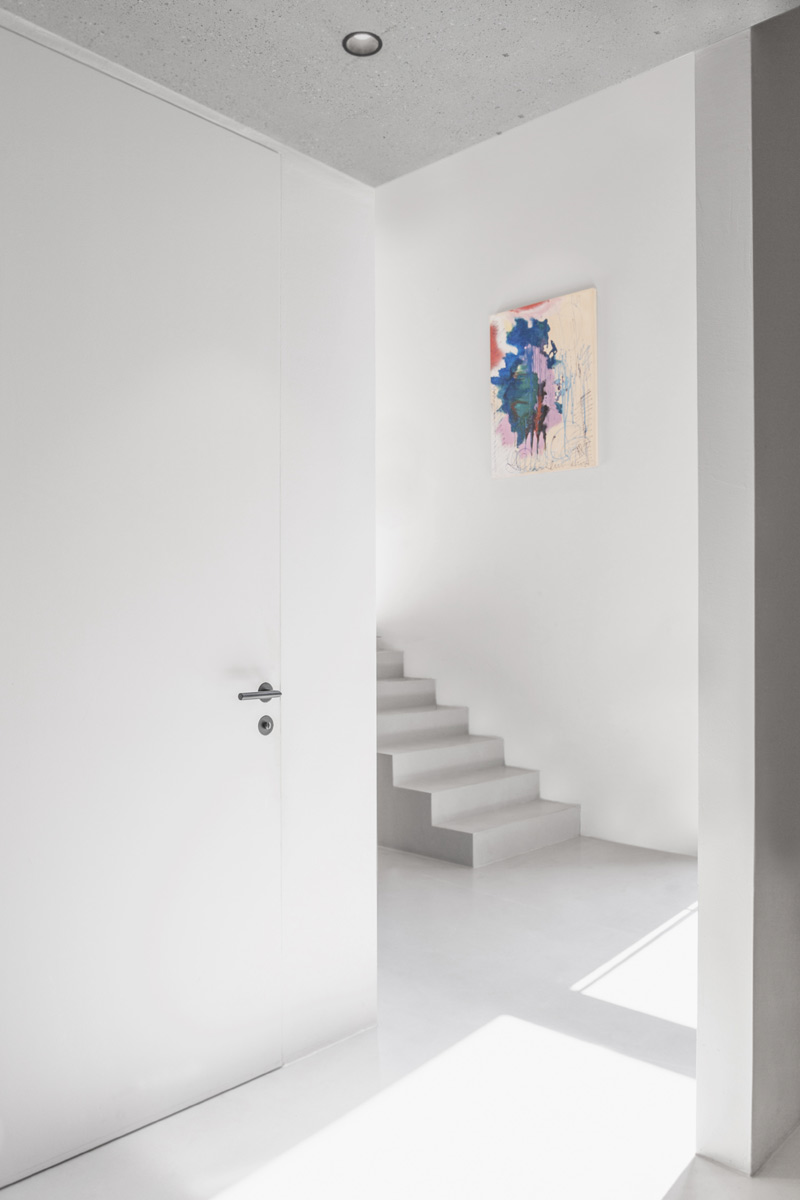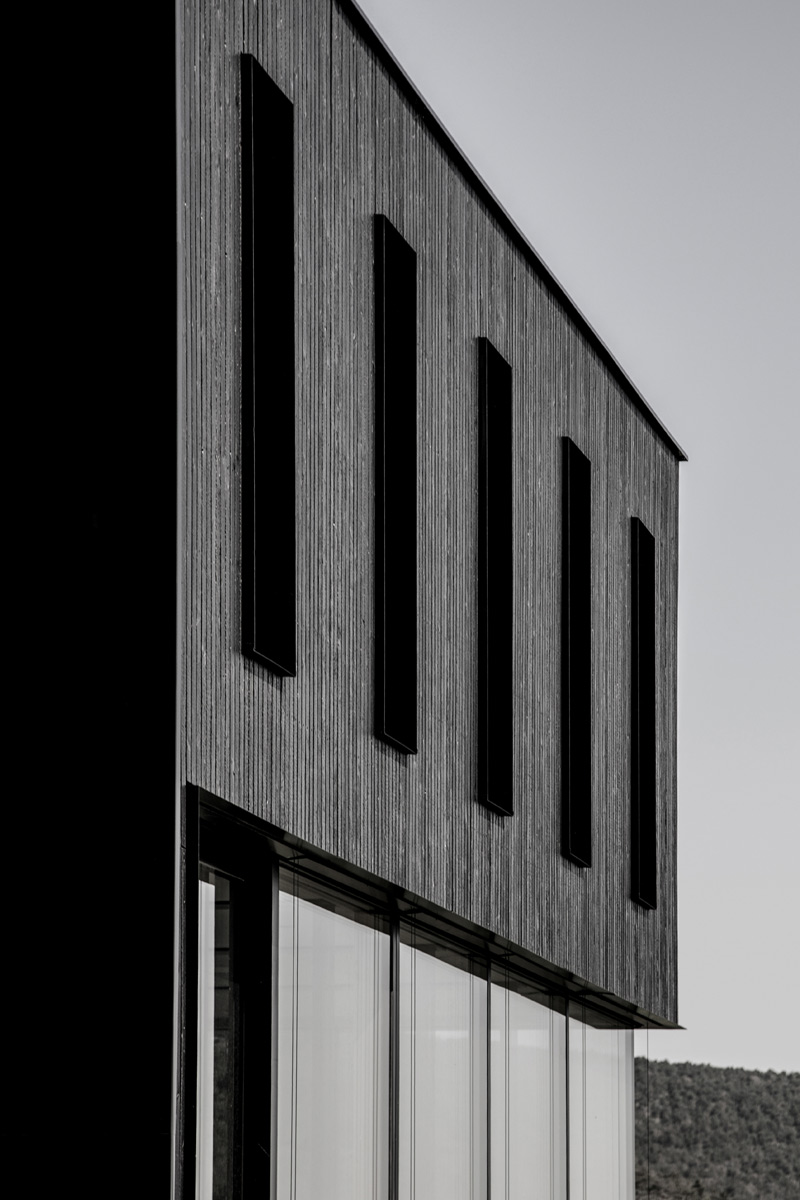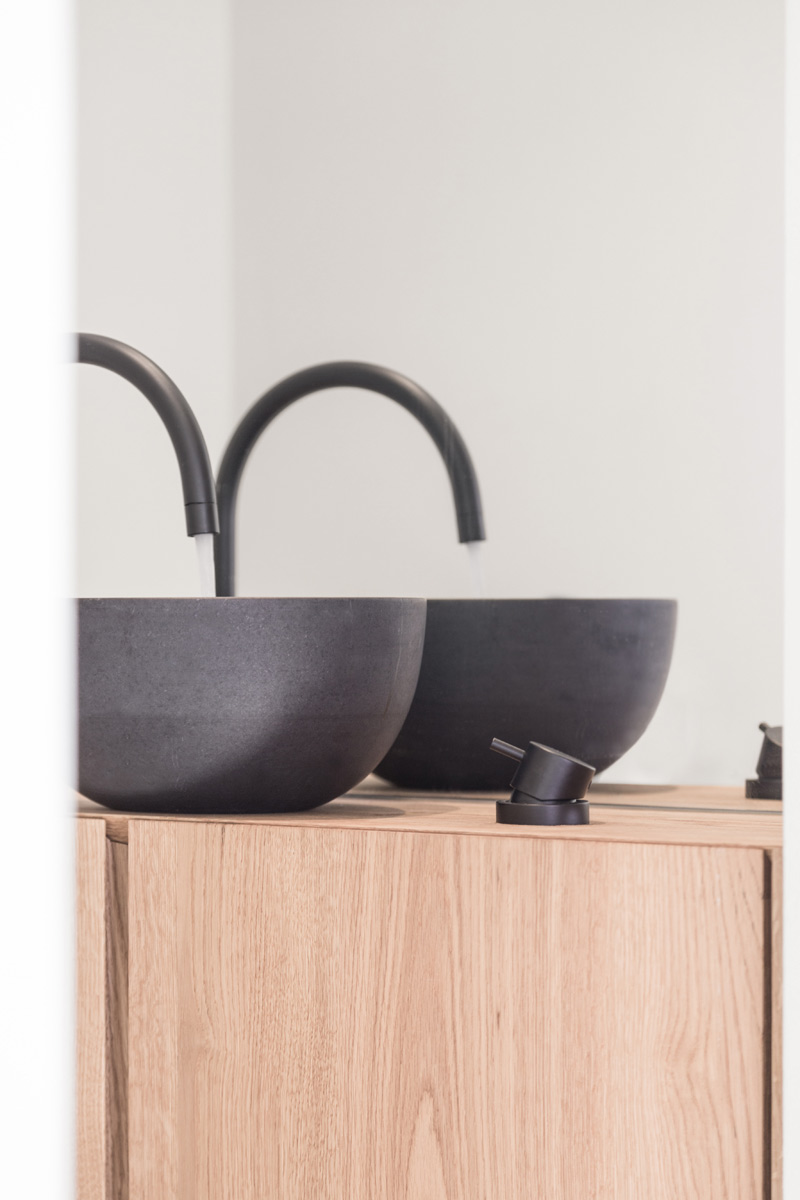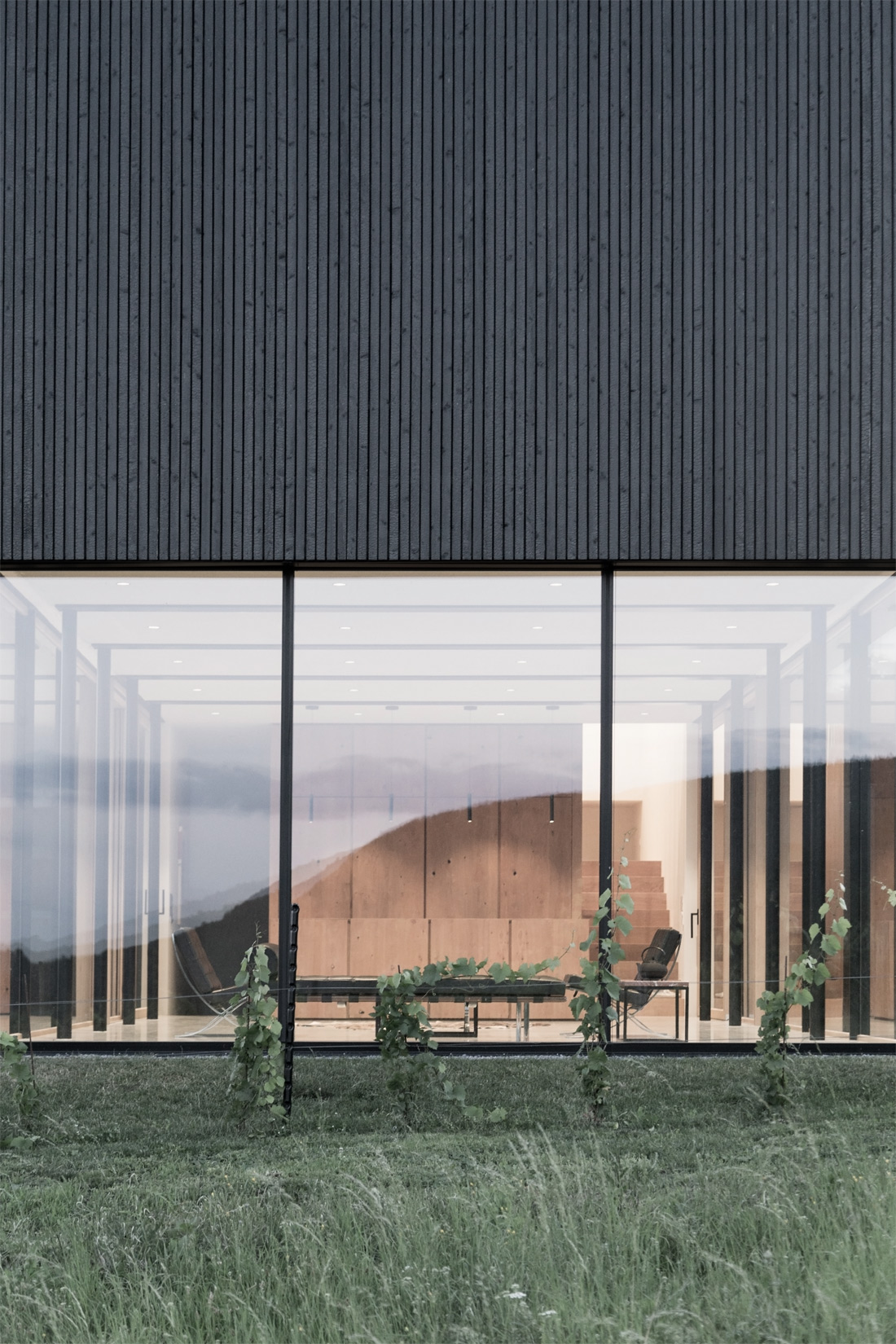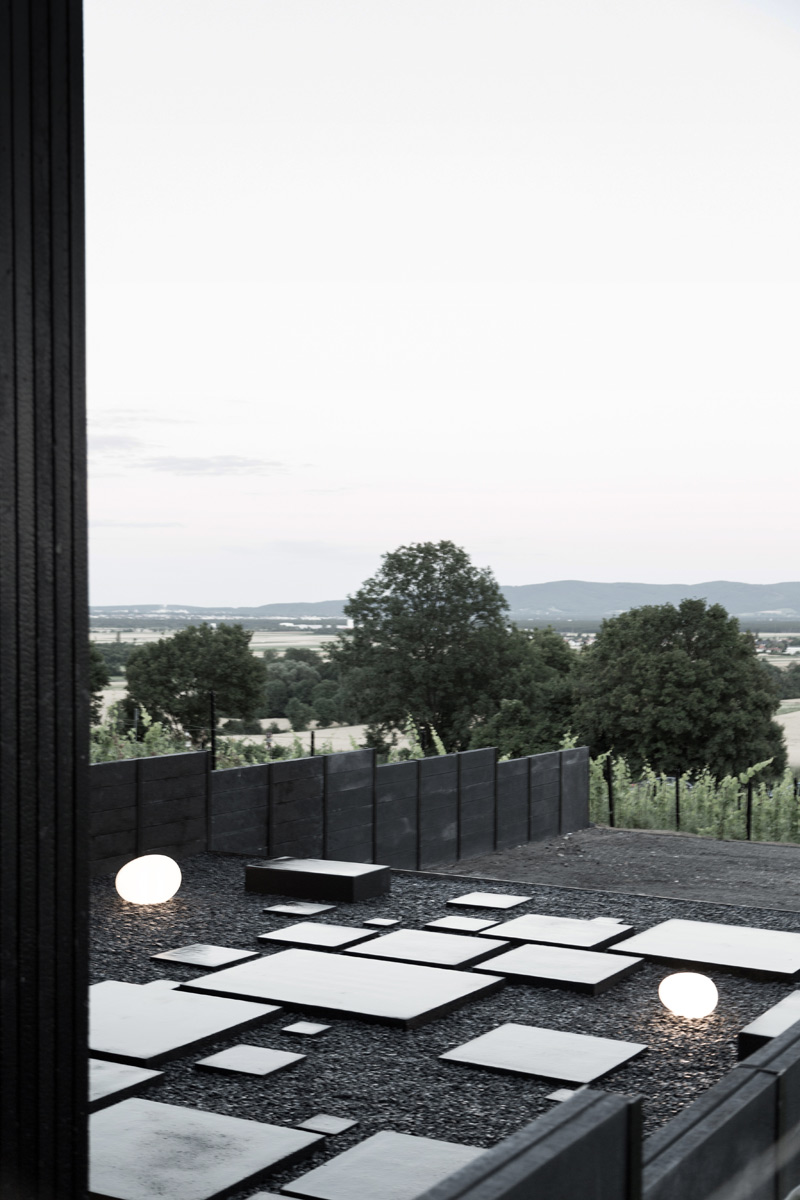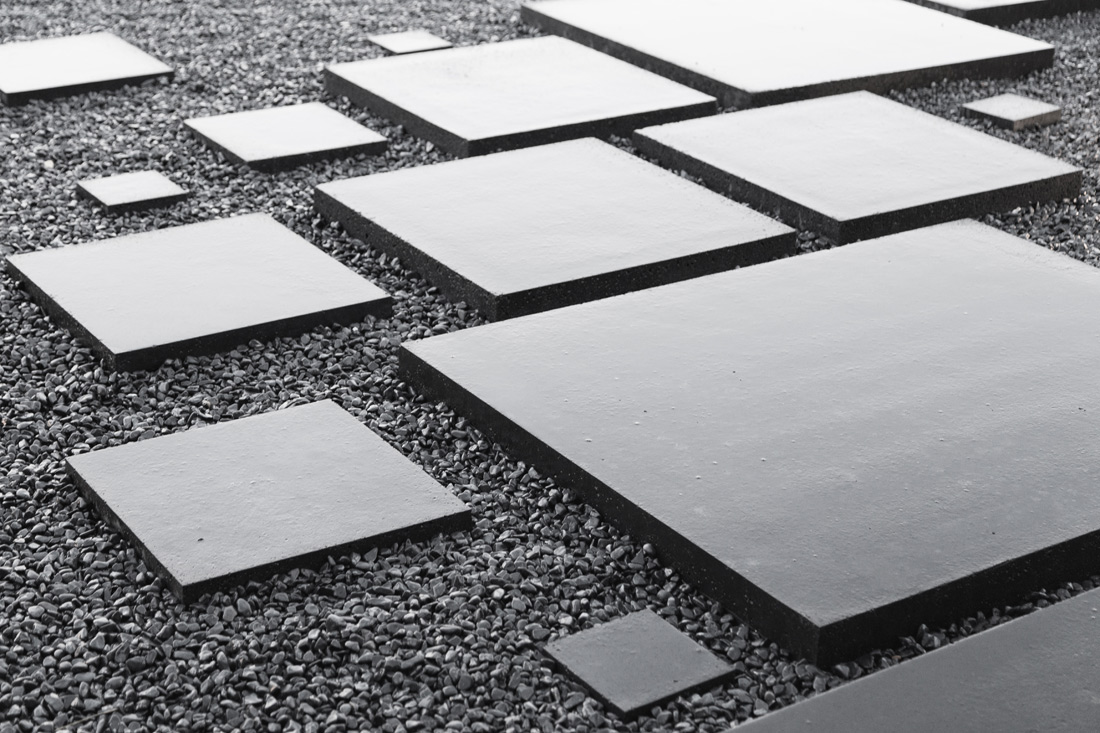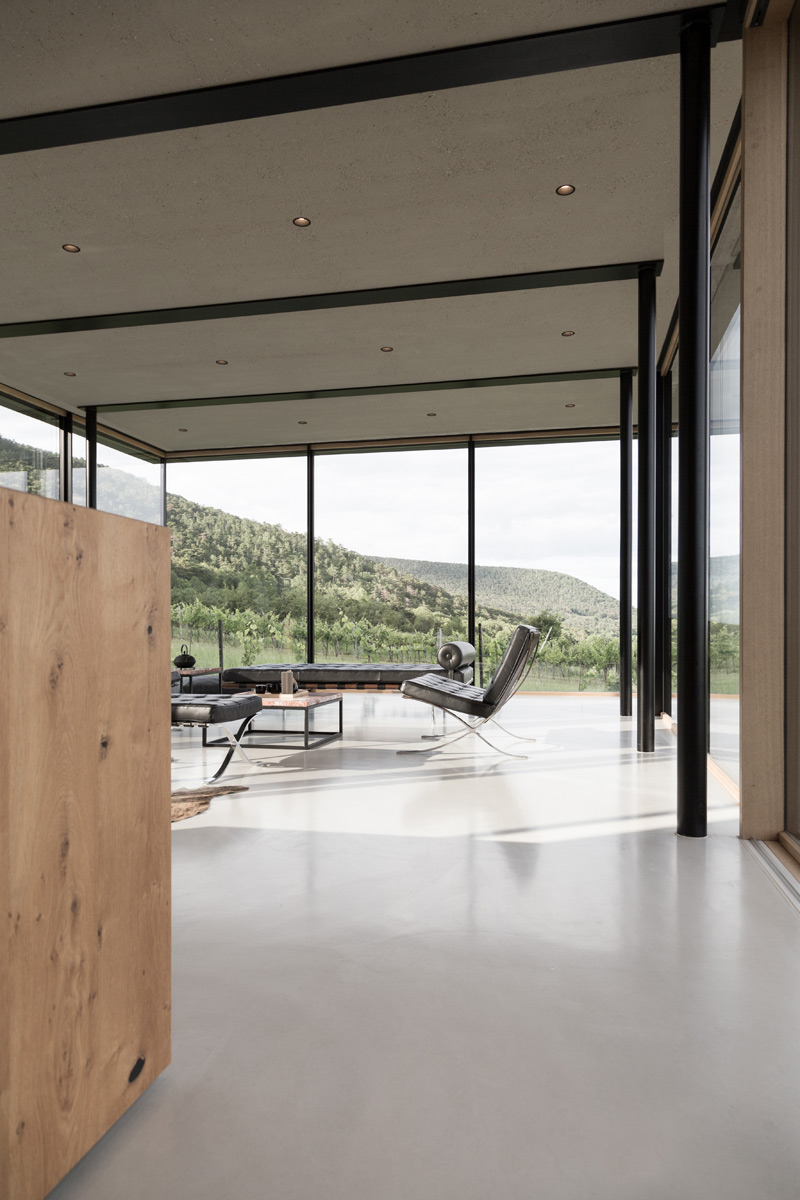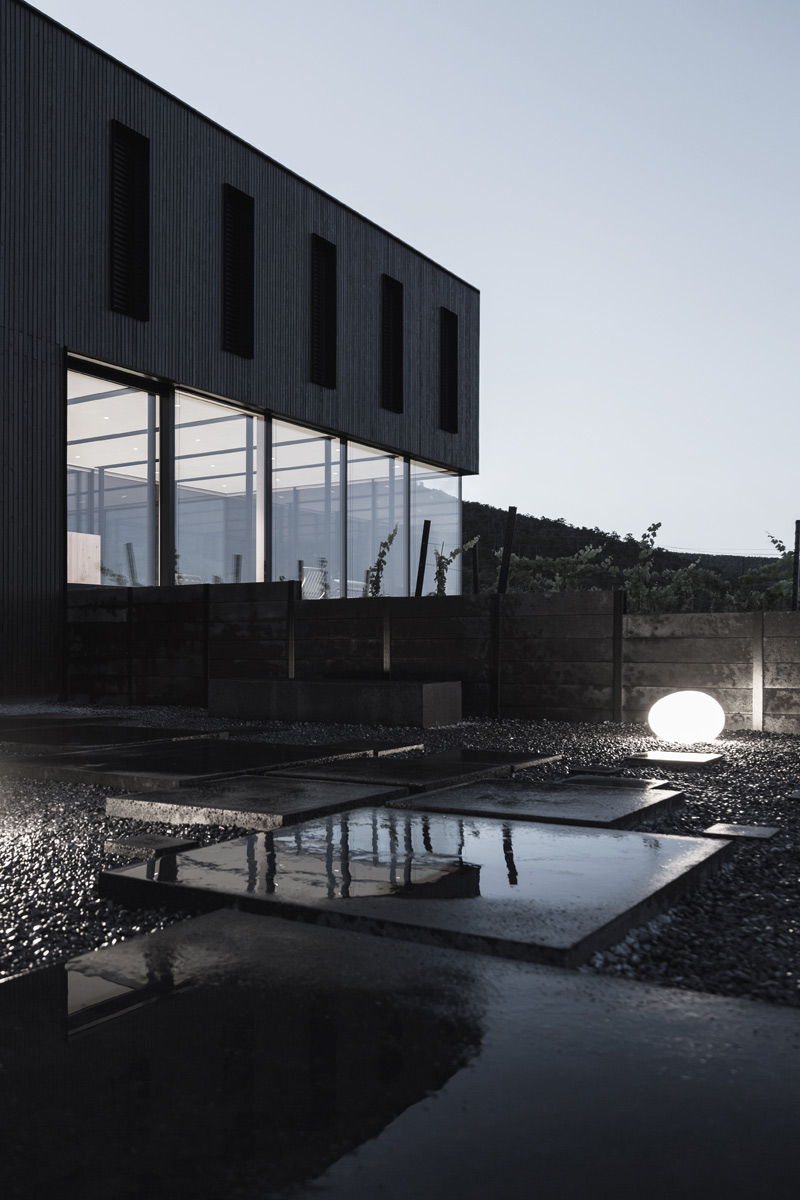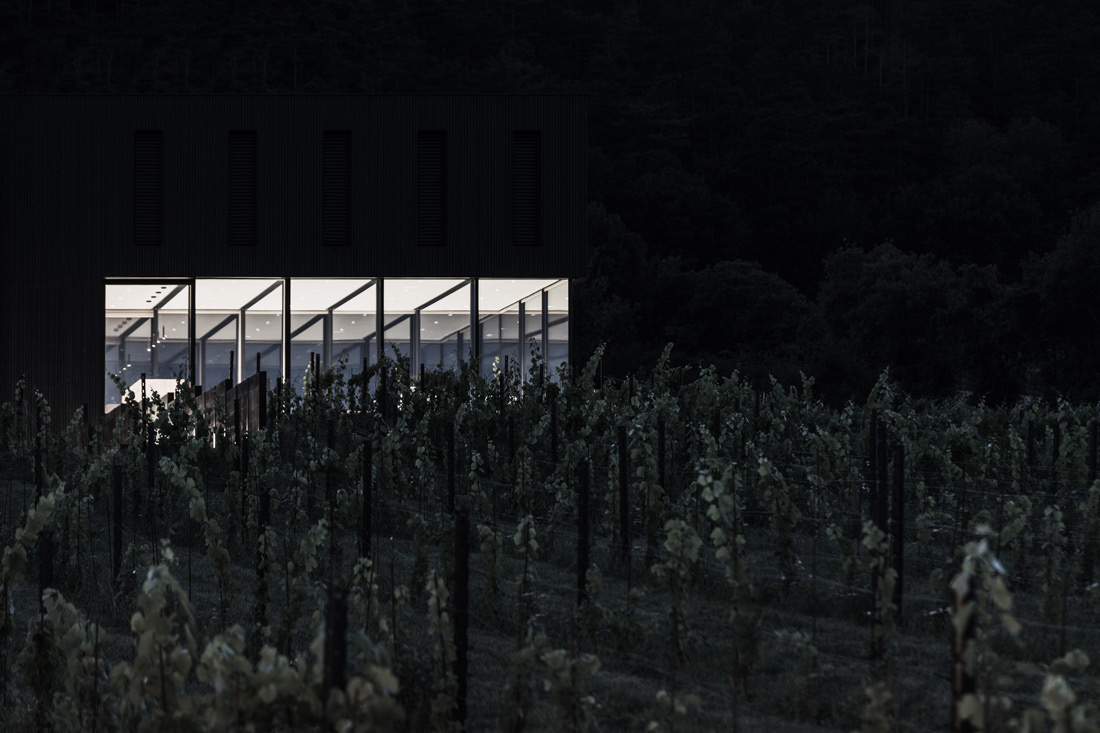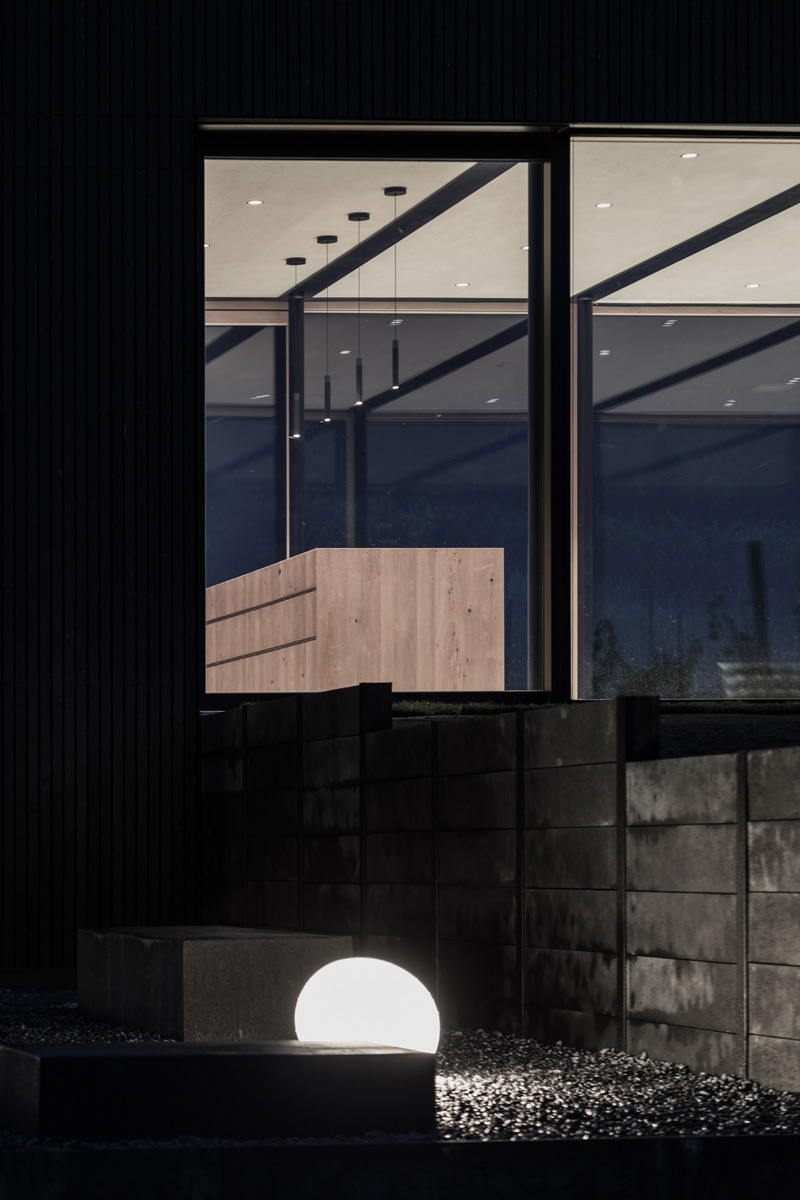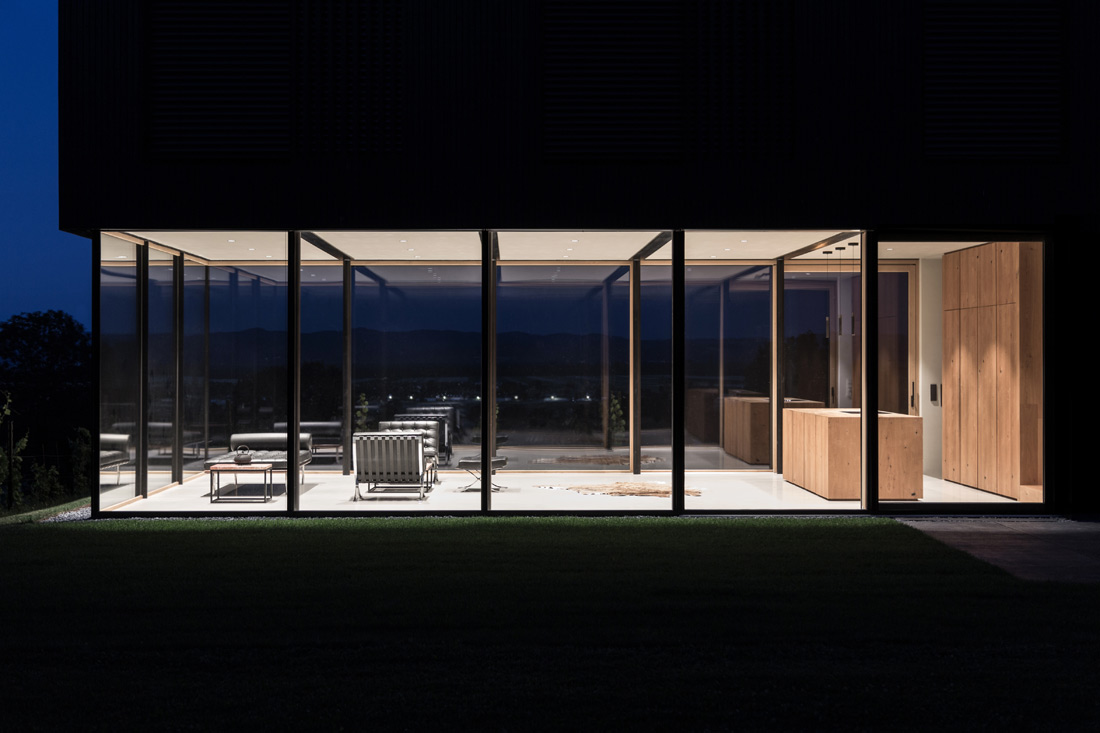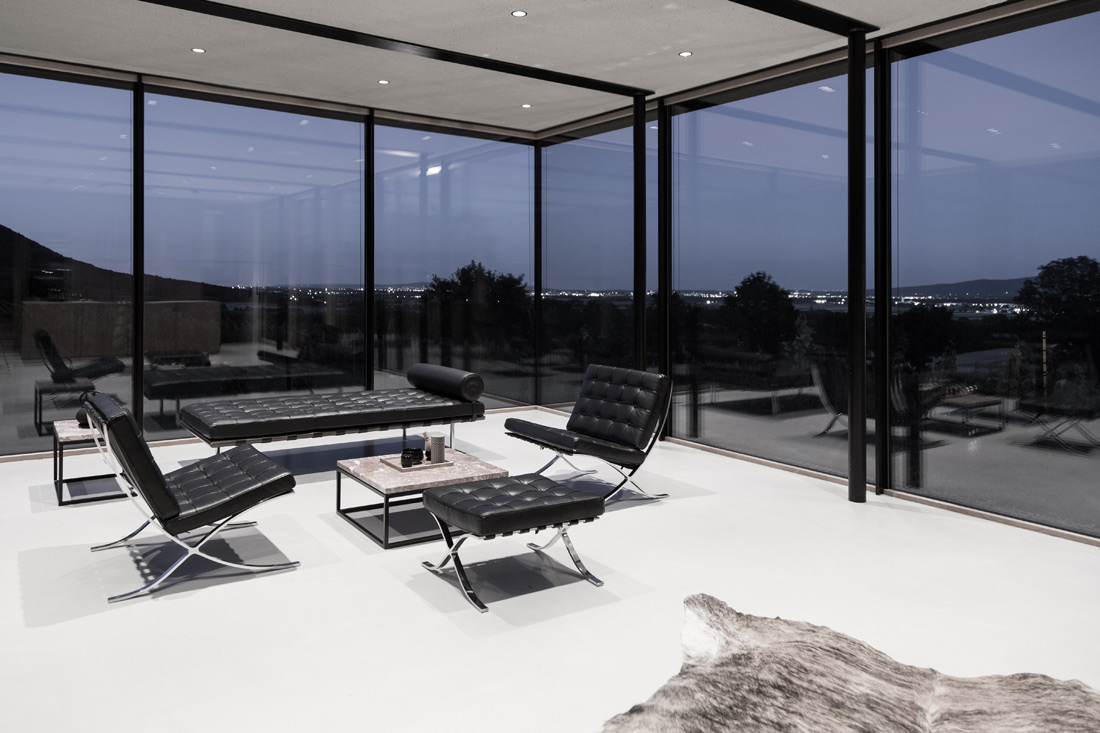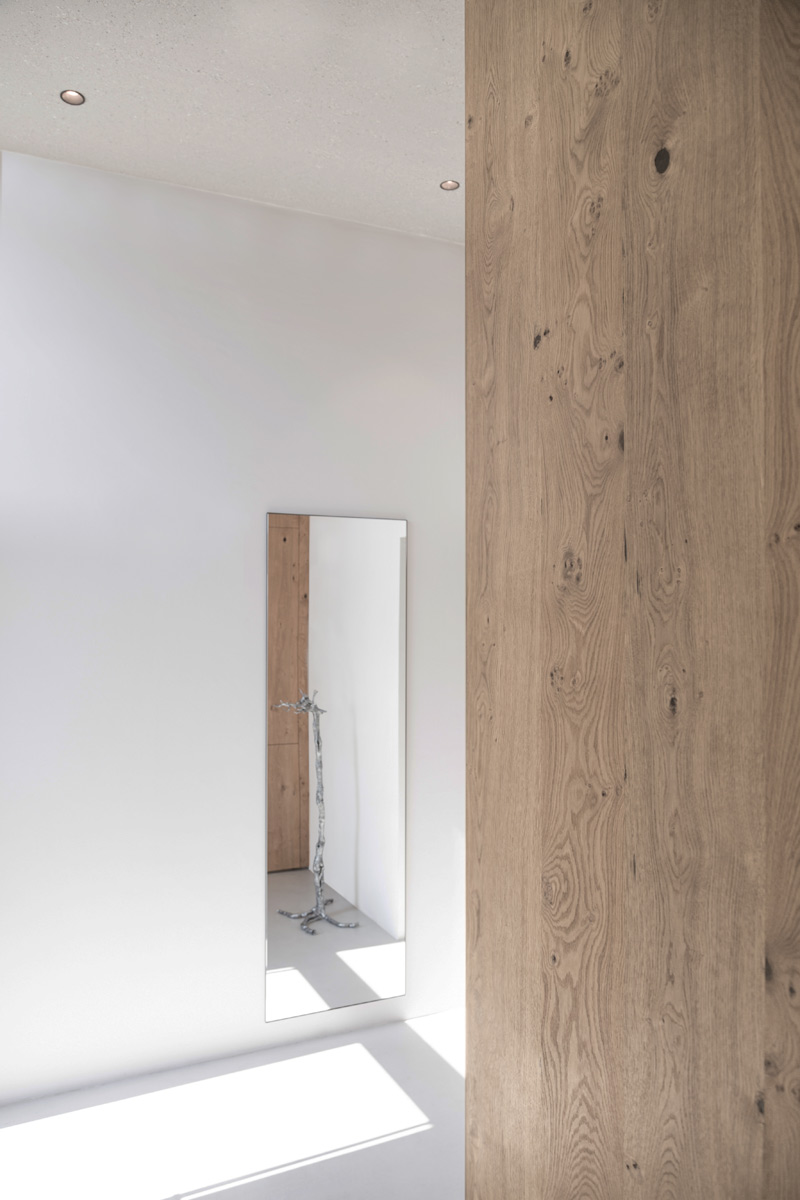 Credits
Architecture
STEINBAUER architektur+design
Client
Private
Year of completion
2018
Location
Winzendorf-Muthmannsdorf, Austria
Total area
150 m2
Site area
1.600 m2
Photos
Oliver Steinbauer
Project Partners
SperhanslBaugesmbH, LAVISIO
Related posts
Powered by