The backbone of the building is the interior circulation axis – room-high glazed openings guide visitors through the series of exhibition halls – red, black, red, black. The entire building complex is crisscrossed with a lattice of 4.5-meter-high trusses made of laminated beams, giving one the impression of being placed side by side. A dropped ceiling covers the installation level and only the bottom flanges are visible. Between the facade supports with crossbeams, 70 doors permit exit in the case of fire, and a grid of acoustic panels prevents the dreaded flutter echo and ensures high-quality sound. Black in black. Function in construction. The spectacular foyer between the two exhibition halls is painted entirely in red, and the five elliptical arches of the load-bearing concrete slab form arcades and separate the stream of visitors from those relaxing in the bistro.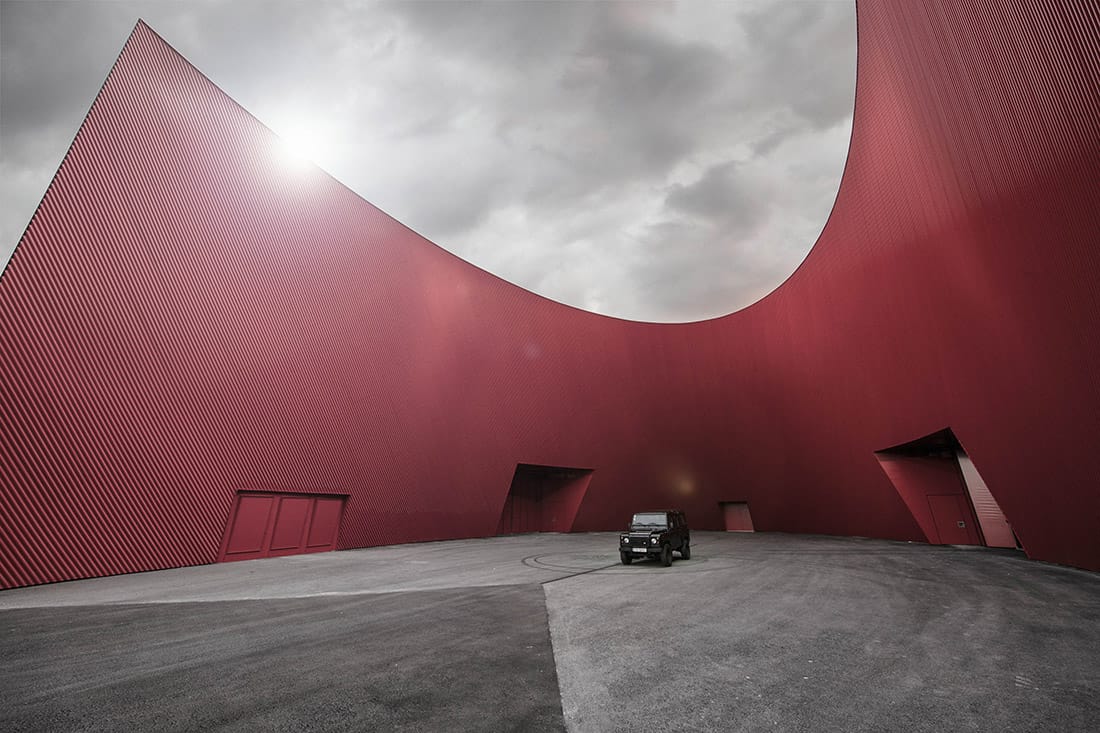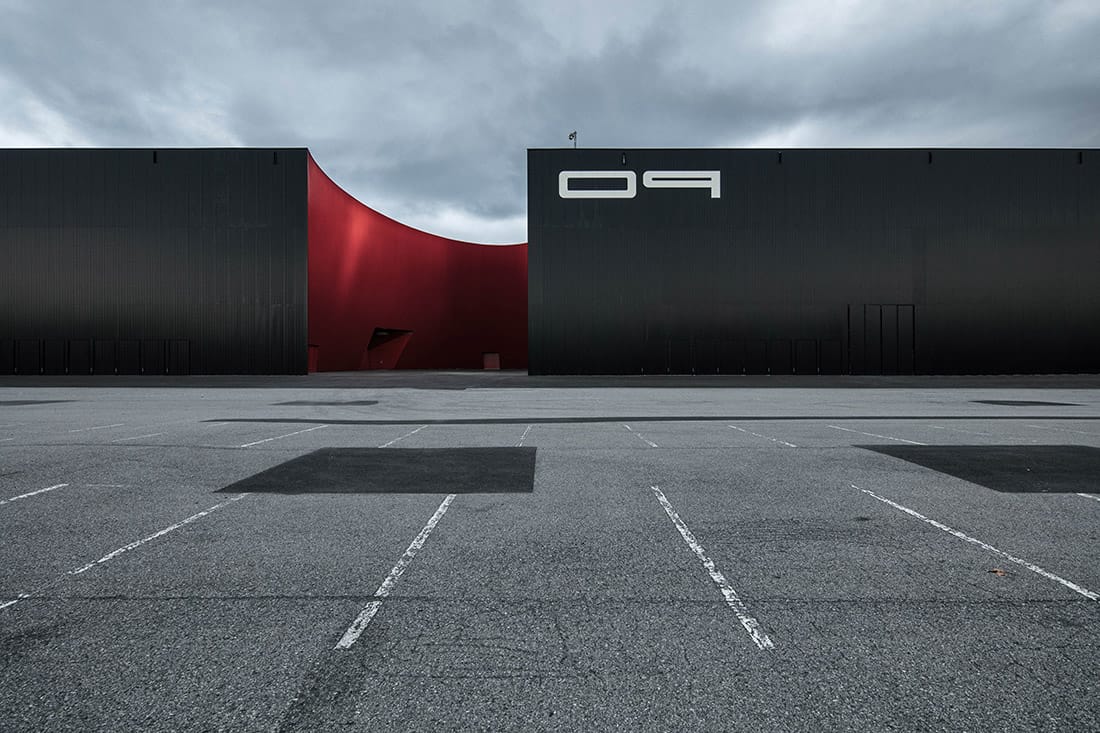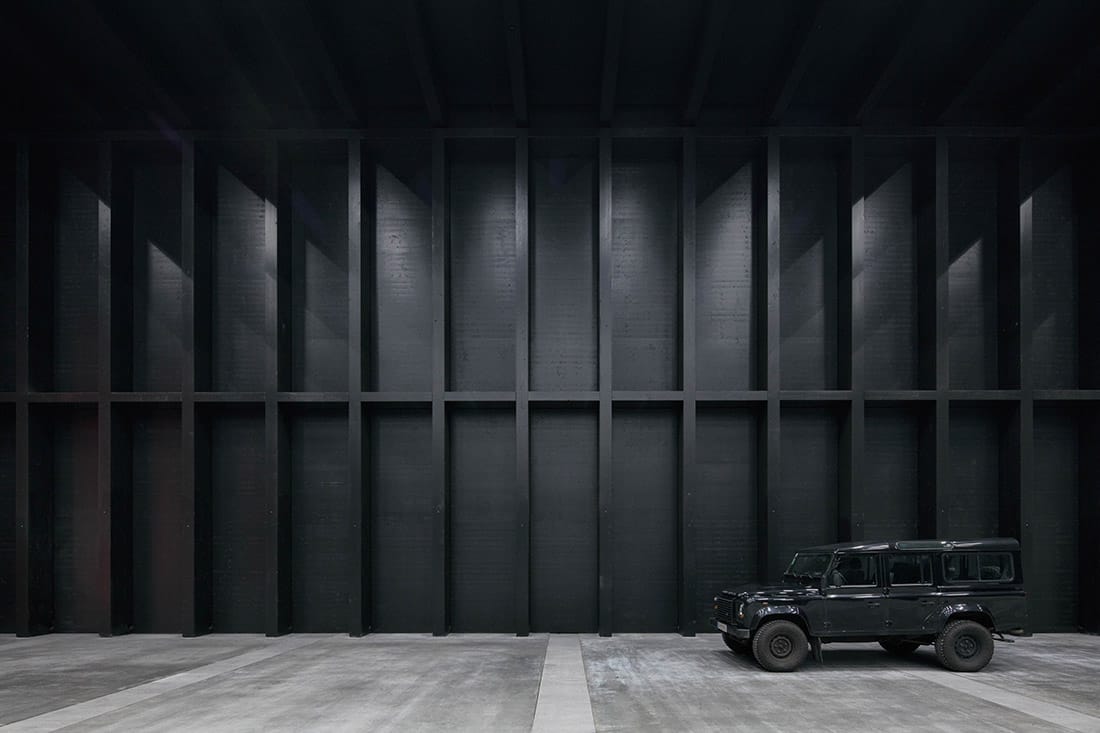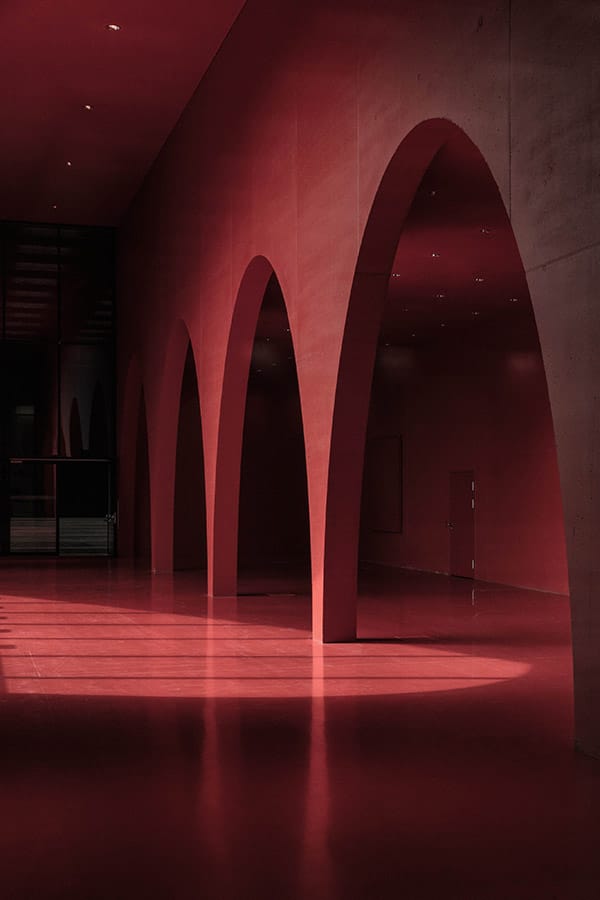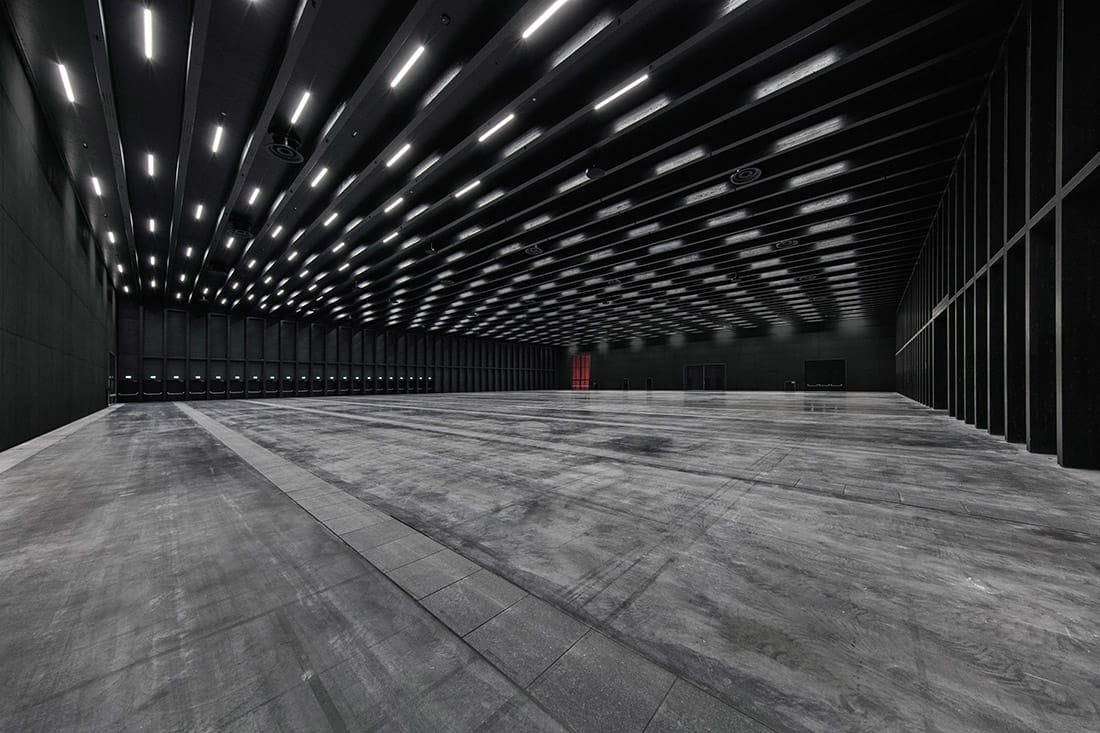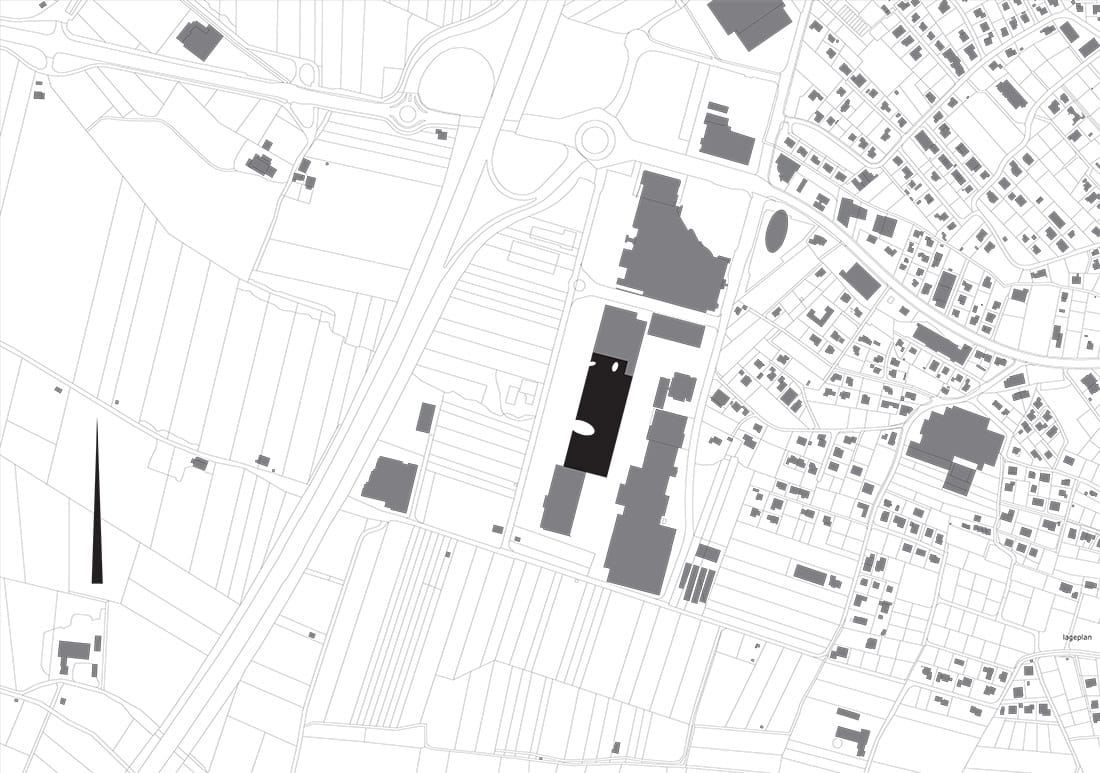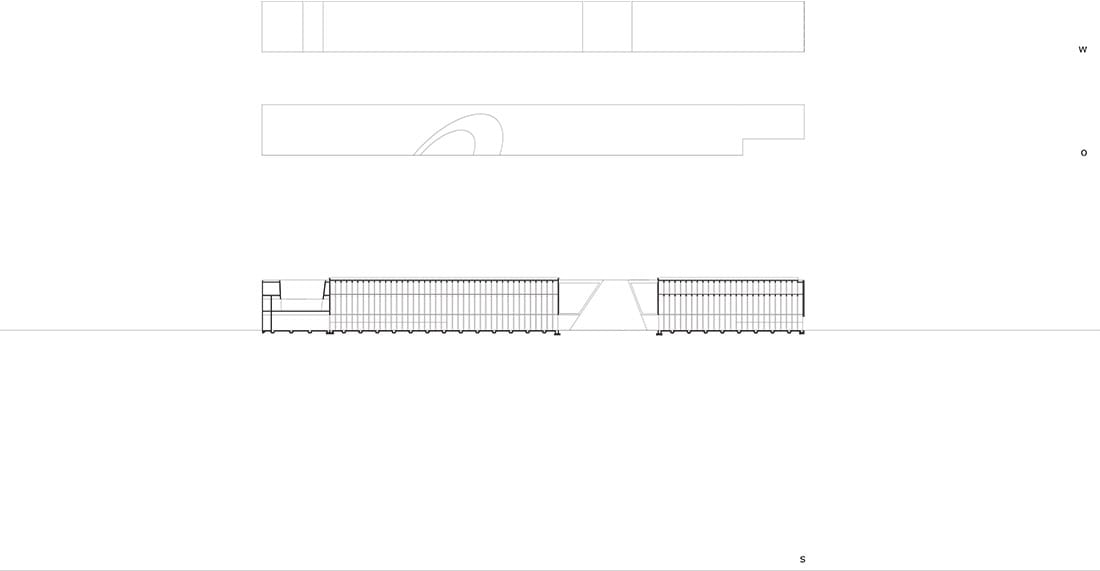 FILE
Authors: Marte.Marte Architects
Photos: Faruk Pinjo
Location: Dornbirn, Austria
Year of completion: 2017
Total area: 10450.0 m2
Text provided by the architects.