Site Specific is a concept space in Metamorphosis, Attica – Athens, dedicated to Contemporary Greek Architecture, design, architectural lighting and Contemporary Art. In addition to A31 ARCHITECTURE's team of architects & engineers, visual artists, lighting designers, landscape architects, industrial & graphic designers have collaborated harmoniously for this interior project.
The concept is based upon the site's function as an exhibition and events venue, serving organically all the above elements which have composed its form. The place is intended to promote dialogue and the exchange of ideas, in order to endorse Greek architecture and encourage creative thinking in the fields of Applied Arts and Contemporary Art.
The space with a total floor space of approximately 250m2 is extended on two levels. The 180m2 ground level consists of the following: Entrance, lobby-reception, dark room, a patio with waterless garden, a green wall with vertical vegetation (5m x 4.2m) and restroom. The second level with 80m2 floor space, consists of a meeting room, the administration's office and a small sitting area, where the emphasis lies upon a large-scale work by the artist Socrates Fatouros, while the vertical vegetation, extends through the atrium reaching the roof.
Purity and construction honesty, are the main attributes of the project's design concept and construction. Hence, the visible, unplastered materials, including the electrical pipes on the roof, and the course wall cladding panels made of 2cm Ultra High-Performance Concrete. As a result, the space creates an introvert environment which invites the visitor to examine it further and explore its content.
Special attention was given to the artificial architectural lighting and the curation of contemporary art works that have been included to the concept.
What makes this project one-of-a-kind?
Its spatial fluidity, its purity and construction honesty as well as its exceptional lighting and landscape design studies are the main attributes of this project. The versatile use of cutting-edge materials such as Ultra High-Performance Concrete (UHPC) and nanotechnology for designing and constructing various architectural elements and innovative Details including furnishing are some of the project's unique features; while its garden panel wall, paying tribute to Argentinian-Italian sculptor and theorist Lucio Fontana, and its 5m height by 4.25 width interior wall-mounted Mediterranean garden, both artificially lit, are some of the project's most surprising elements.
Text provided by the architects.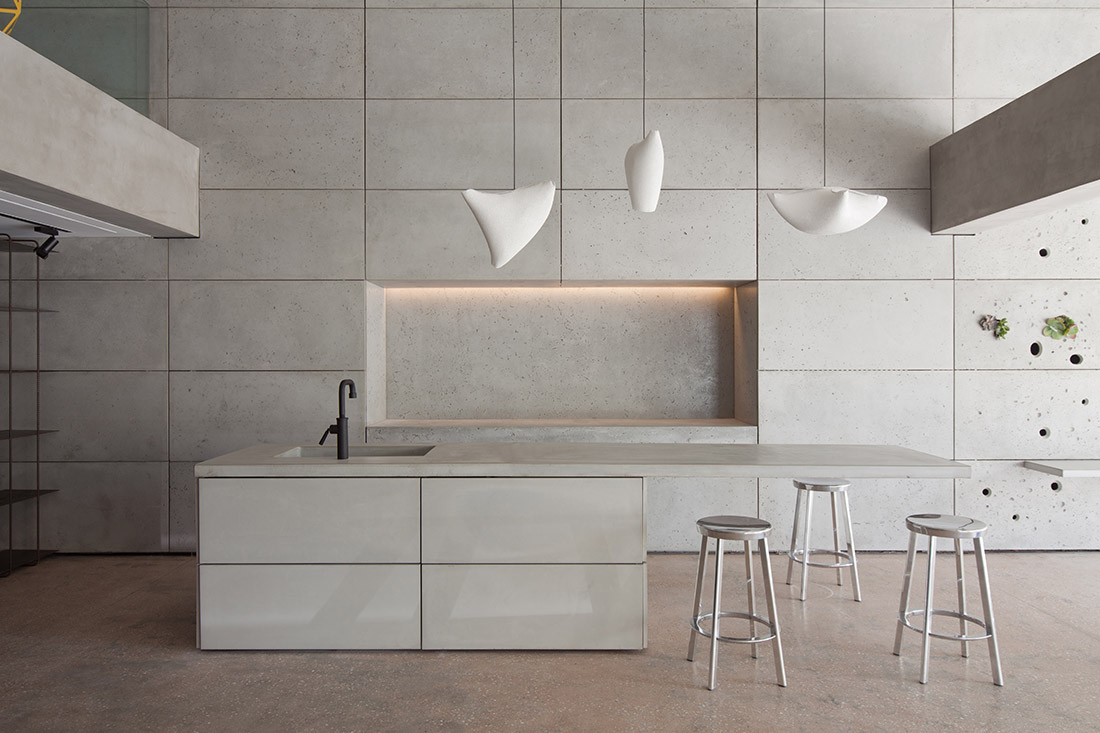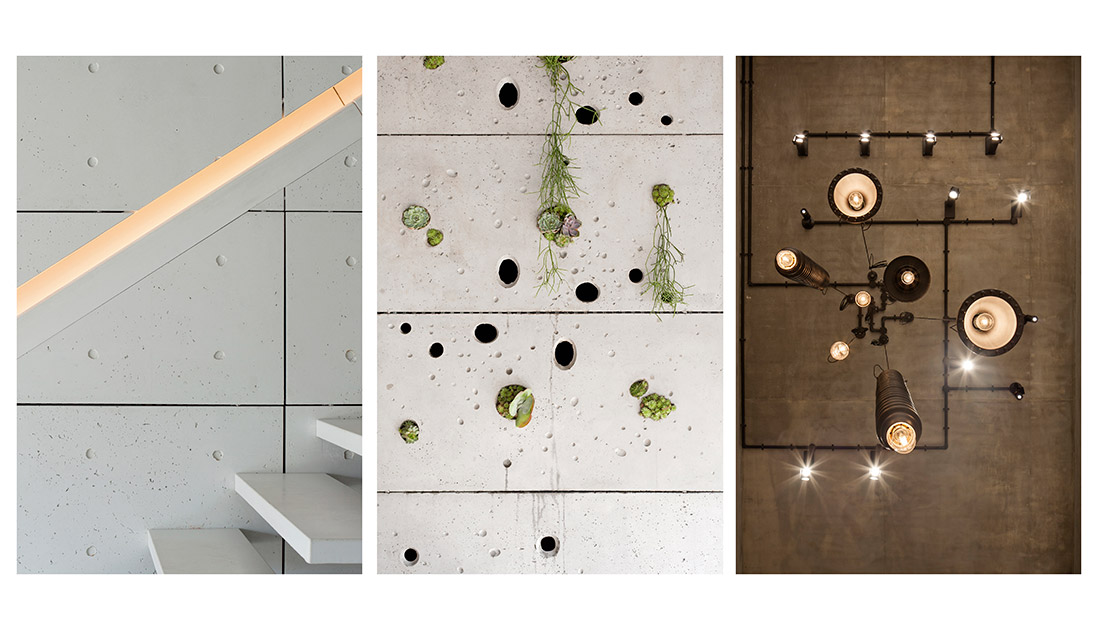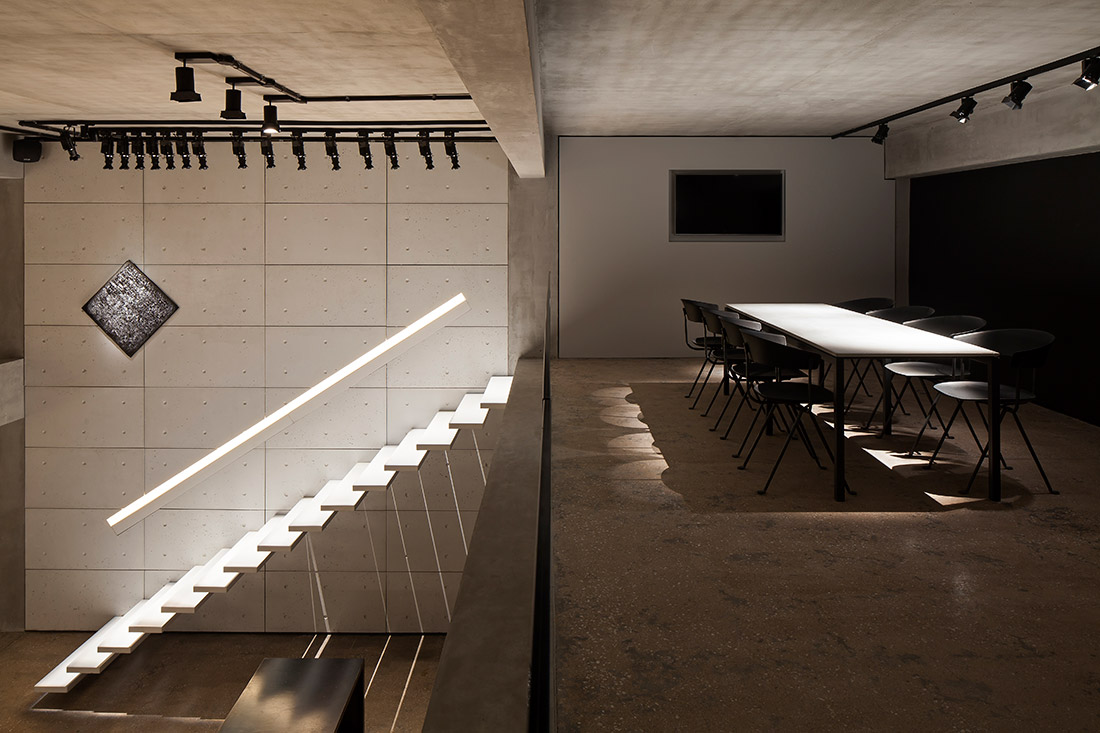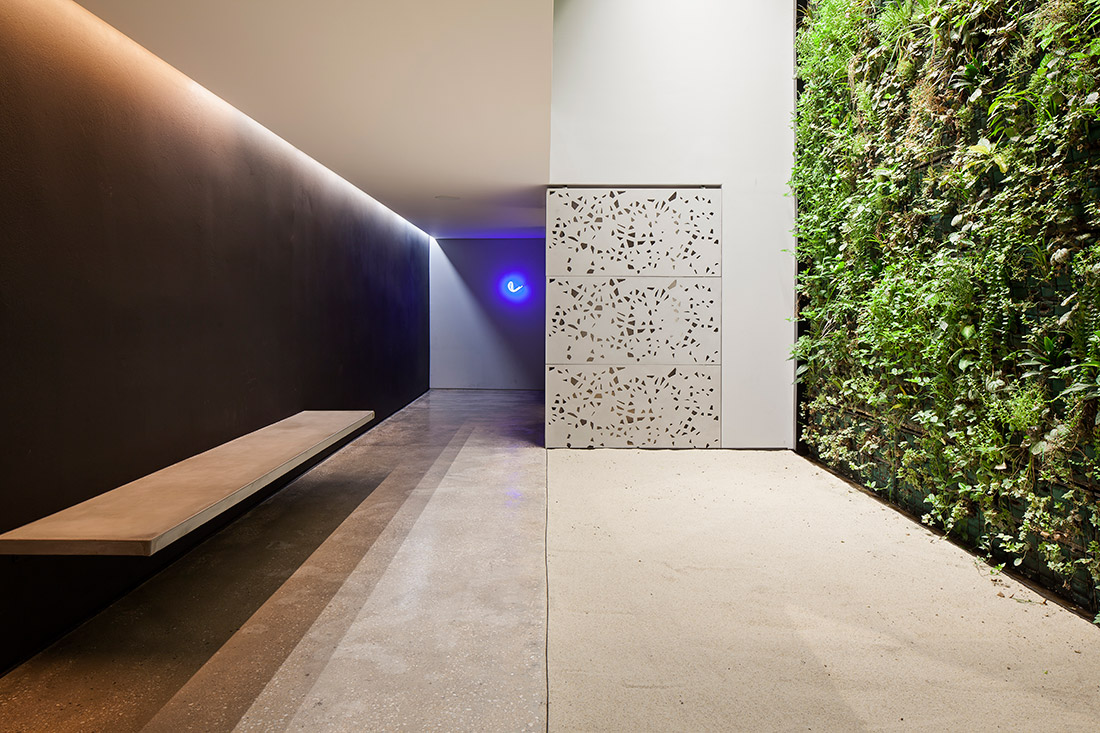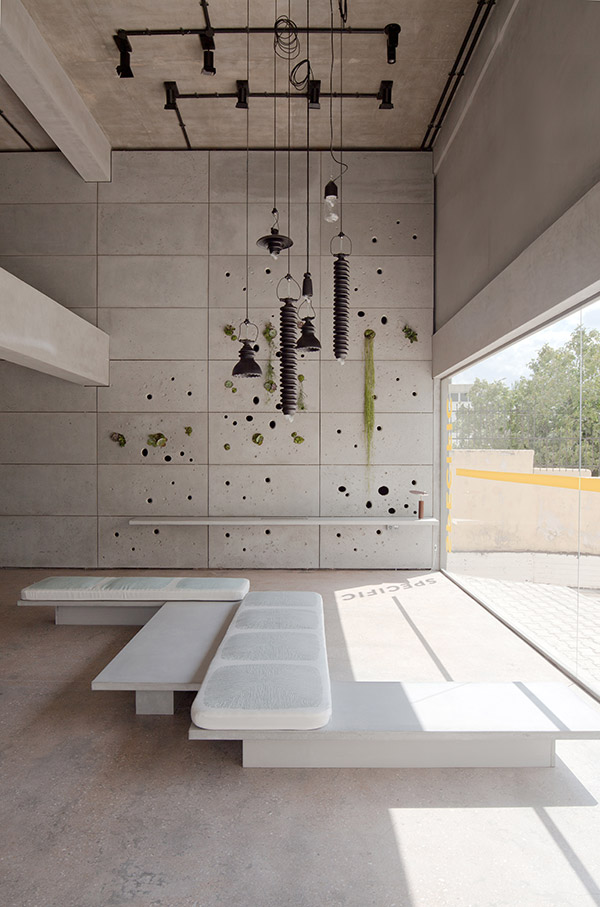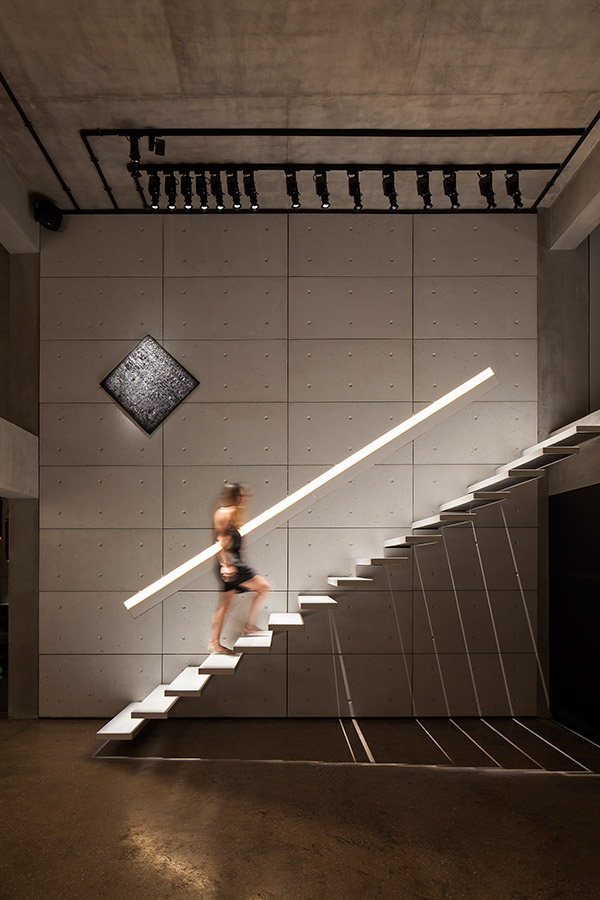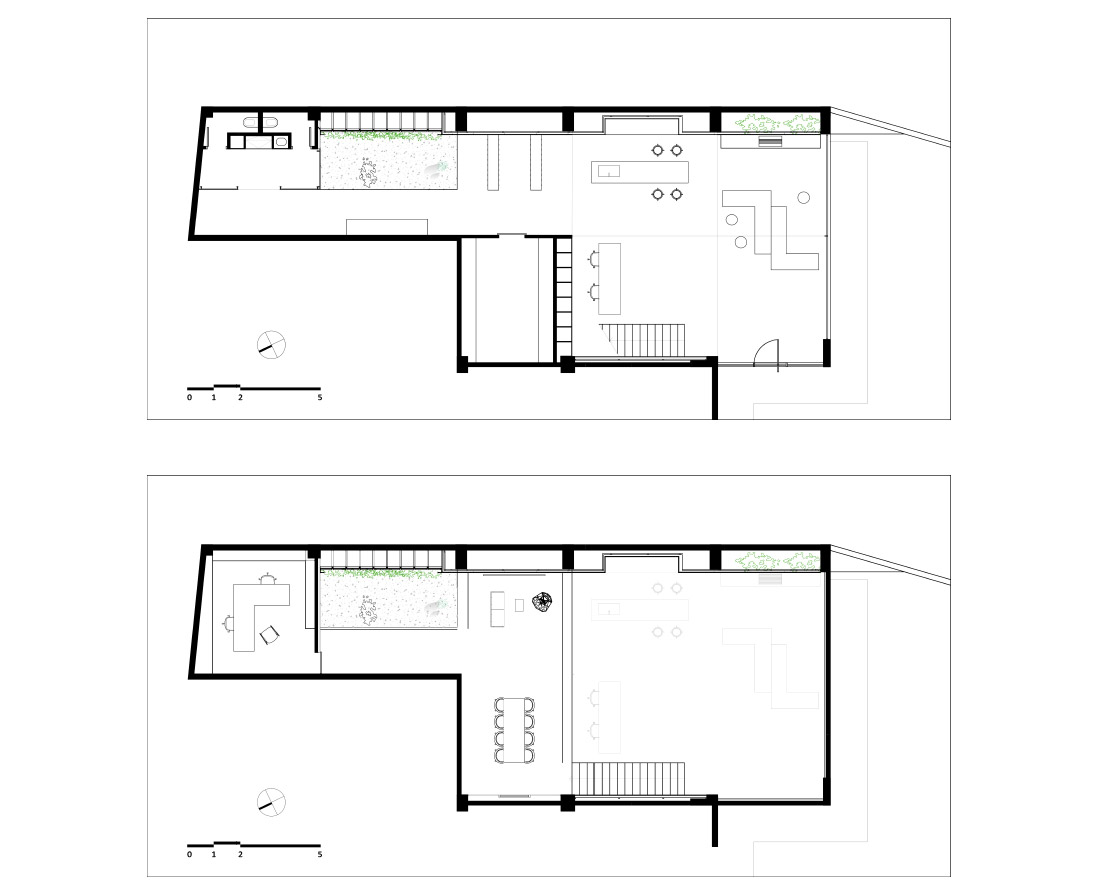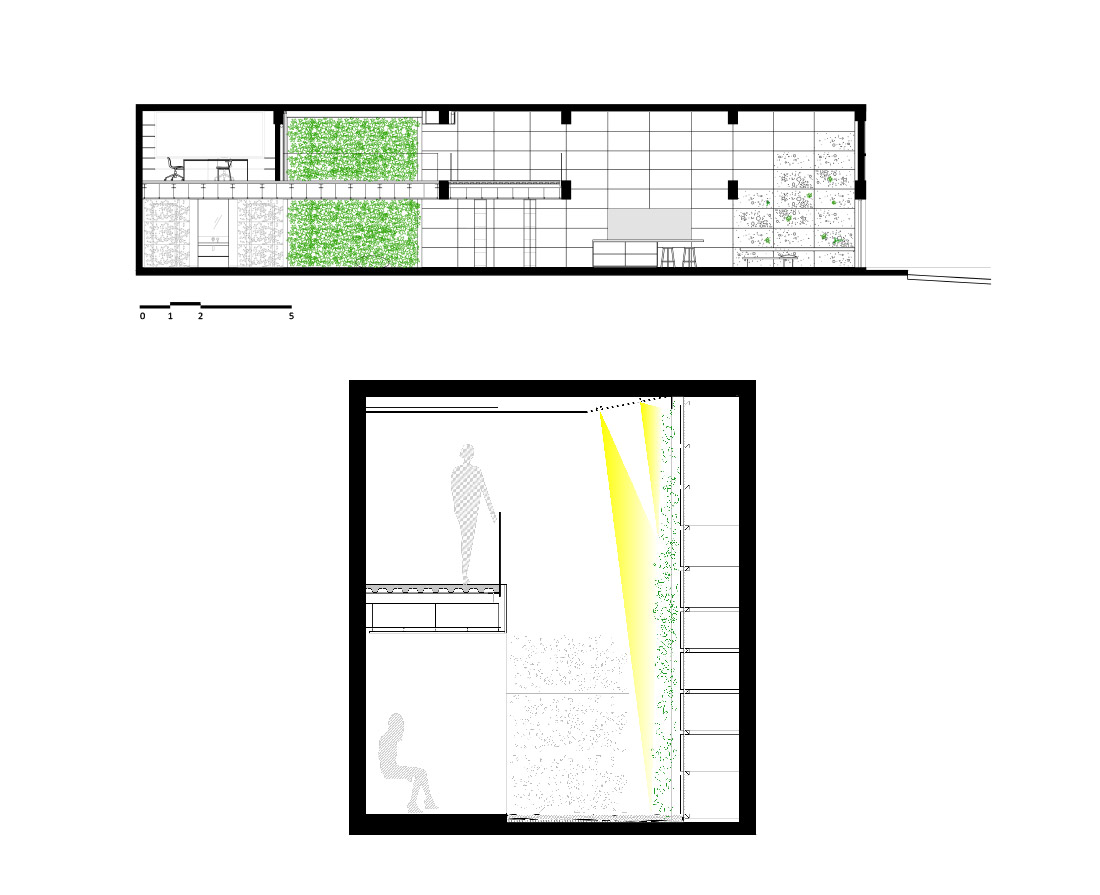 Credits
Architecture
Authors: A31 ARCHITECTURE; Praxitelis Kondylis
Team: Panagiotis Karras, Maria Papacharisi
Lighting Design: Anna Sbokou
Vertical Garden: Karolos Hanikian
Patio: Archetopo / Landscape Urbanism
Visual Artist: Socrates Fatouros
Graphic design: Giannis Karlopoulos
Client
Site-Specific
Year of completion
2017
Location
Metamorphosis, Athens, Greece
Total area
250 m2
Photos
Yiannis Hadjiaslanis, Alvaro Valdecantos
Project Partners
OK Atelier s.r.o., MALANG s.r.o.
Related posts
Powered by