The keywords of this project are: #cozy #family #friends' #nature #conversations #great music #books #fresh food. 'Sera' bistro bar is designed to arouse feelings.
Originally, the site used to be a greenhouse growing vegetables of many kinds, from which derived its name "Sera" (literally meaning greenhouse). The idea levels up towards a solid interior design that articulates 'SERA' bistro-bar upfront with its authentic relation to fresh food, the suppliers who grow it, and the people who end up eating it, reflecting the conscious attitude towards a healthy living
Because of the U shape of the space, the counter is placed in the middle, separating the space in two main parts, making it easy to create a more intimate space for reservations for special occasions with friends and family.
The terrace, with wooden floor surrounded with trees, plants, herbs, filters natural light and blurs the shapes and colours on the outside, attracting birds giving chirp songs, providing a forest ambiance.
What makes this project one-of-a-kind?
The unique feature of this project is the resemblance of a strong identity that does not tell a straight story rather lets you discover something you think you remember, but can't quite put your finger on, and then you fill it with your own imagination. Quality wise, the project is designed to add a new image, by using an approach between biophilic design and contemporary elements, creating a powerful cosy and aesthetic impact.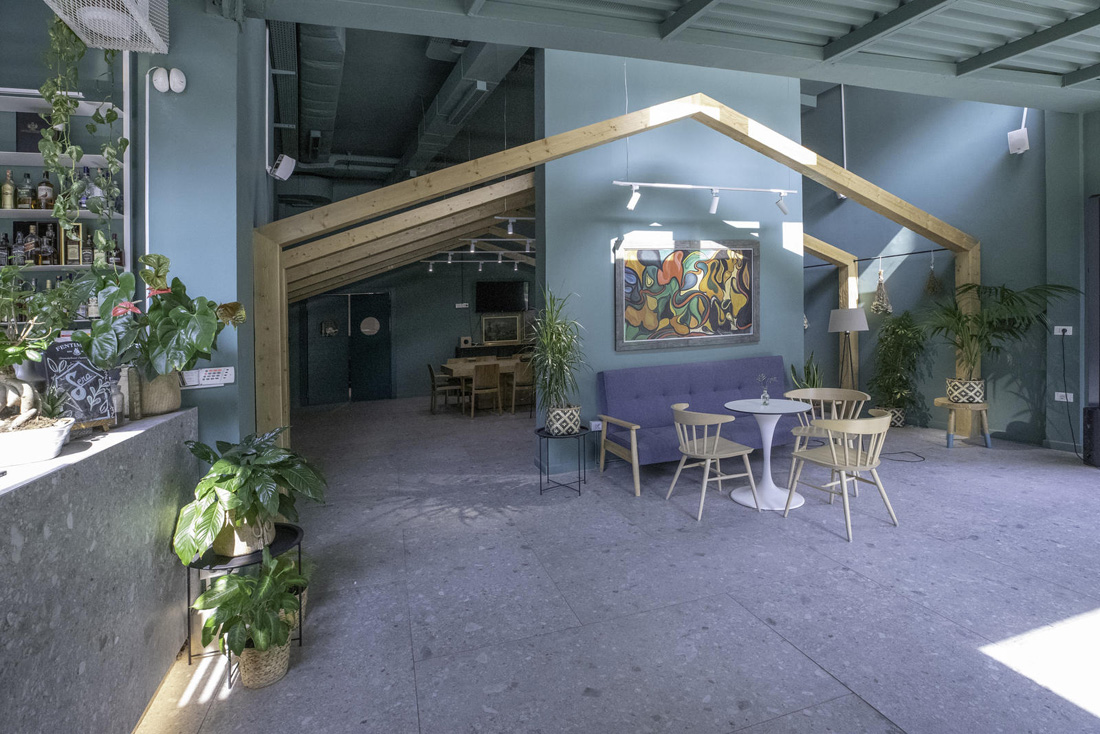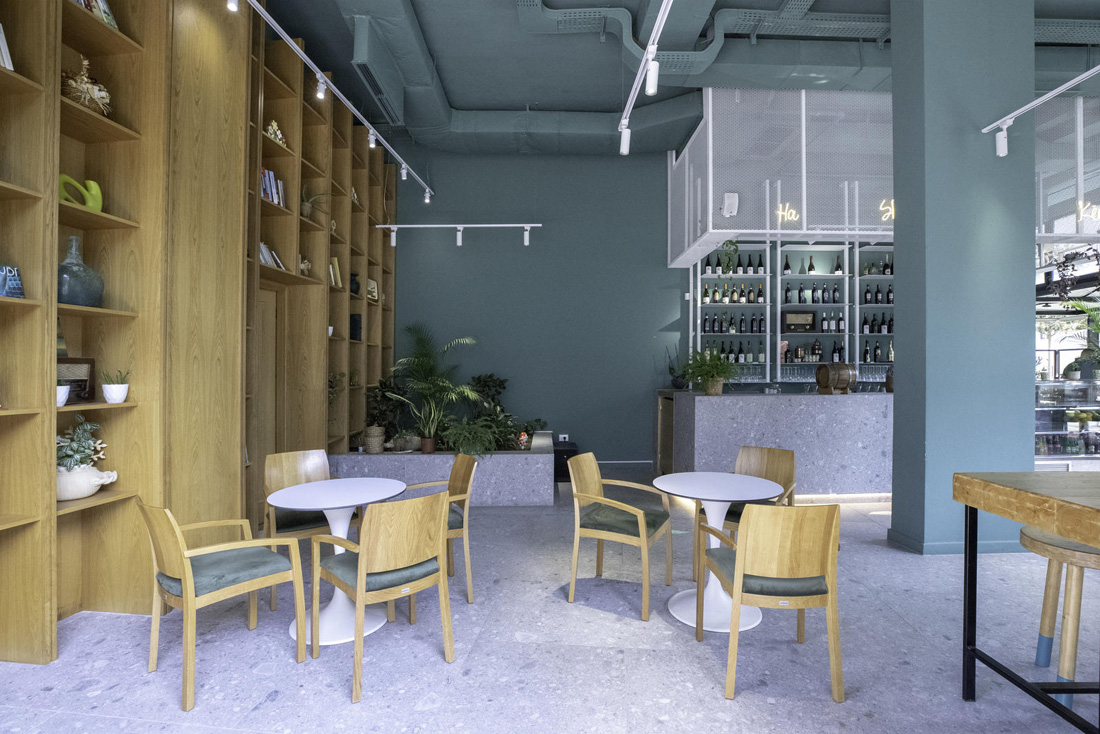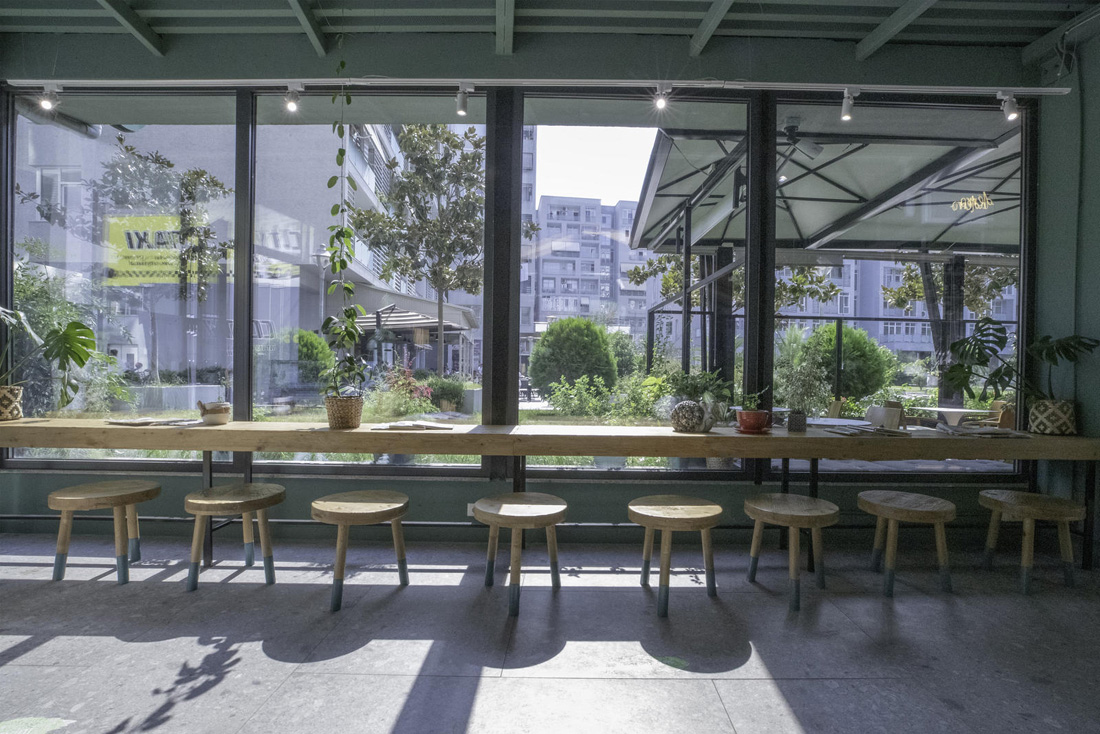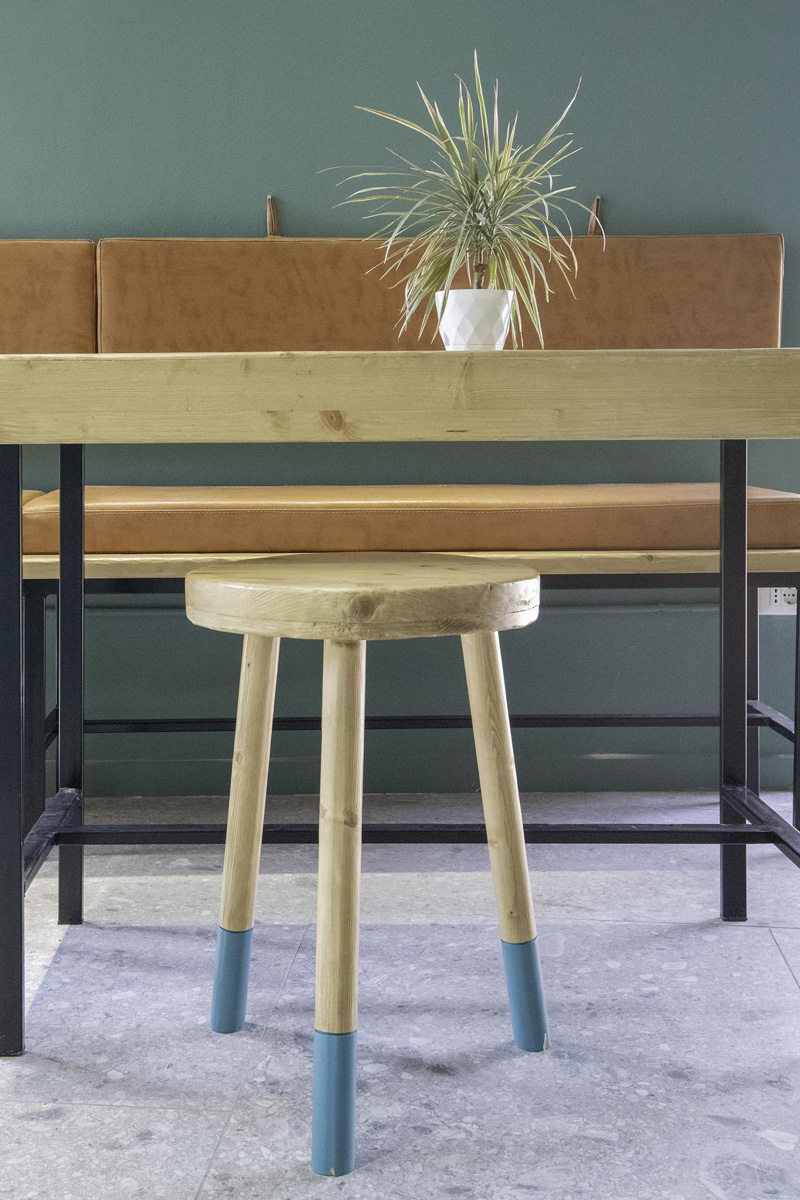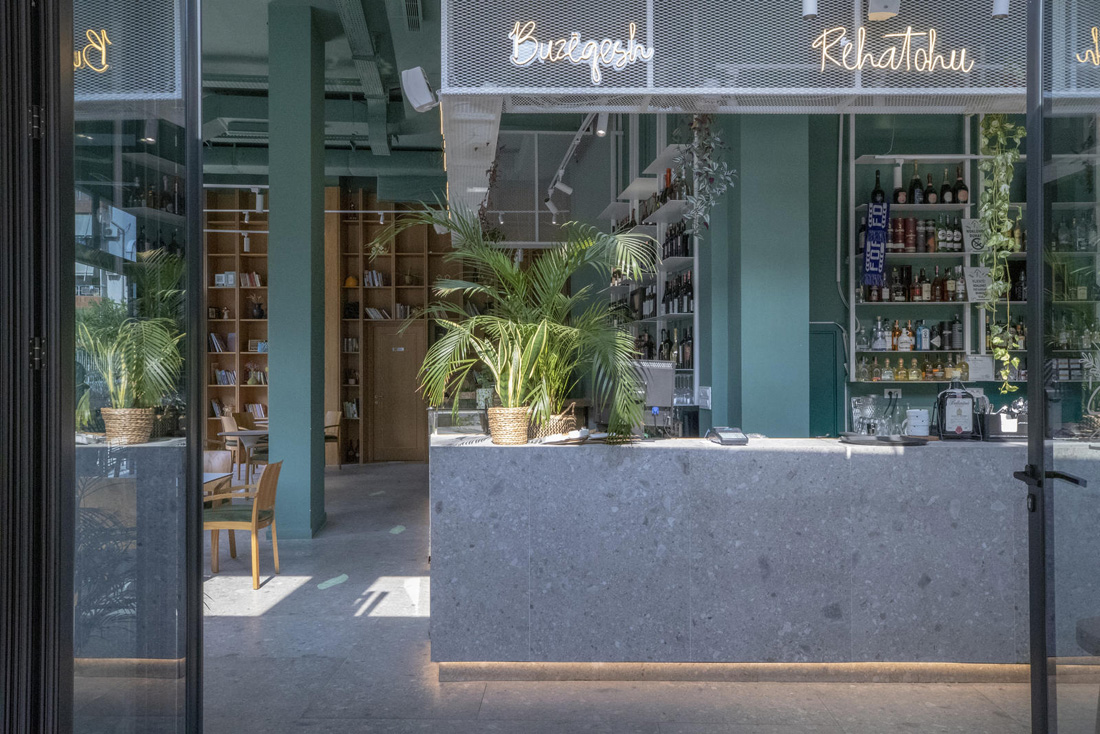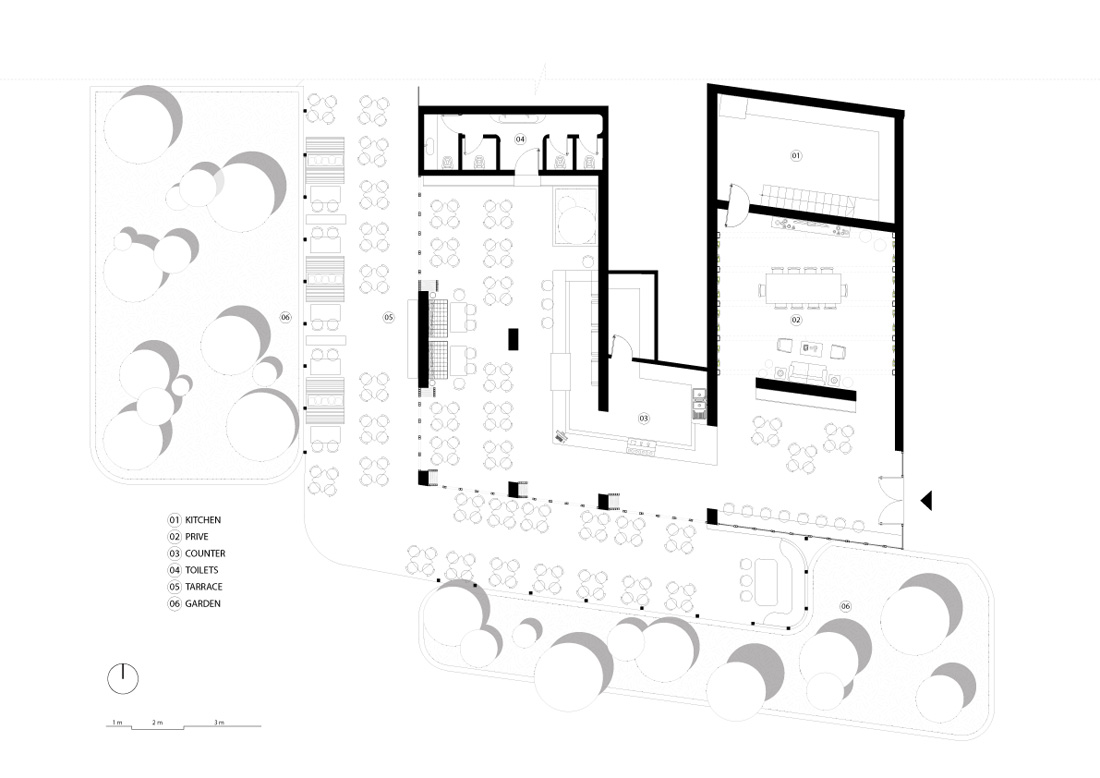 Credits
Interior
BGStudio; Besnik Grainca
Client
Private
Year of completion
2018
Location
Tirana, Albania
Total area
345 m2
Photos
Agon Niman
Project Partners
Main contractor
AA Mobileri
Other contractors
Brunes është pjesë e Brunes Group, Abiesse, Kika Construction Tirana
Related posts
Powered by