A park landscape, visually related to the Hohensalzburg, in the middle an over 120years old protected socalled "supply home". In its vicinity a new living concept for senior citizens should be built. Considerations regarding the preservation of the monument and the protection of the landscape restricted strongly the creative scope in the 2014 competition.
Having freed the monument of all later extensions the aim to find a floor plan solution within the three wings enclosure of the courtyard, which best meets the requirements led to a new typology that offers optimal conditions both for residents and caring people. The objective of the design idea was to create a pleasant, homely atmosphere; as many rooms as possible should benefit from the park view. The rooms fan out around the centrally located common rooms, the structure of which offers an exciting path system. The program is clearly distributed: servicing basement, ground floor: general rooms, admin, 4 levels with 8 caring communities.
Consisting of two entities the liberal plan creates a fragmented volumetry, which makes the spectator unable to comprehend the real dimension of the building. The dynamic of the continuity of the facade is contrasting with the monumentality of the existing building. Old and New are so closely linked together that a new entity has been created. Contrasting the park, an urban space spans between the two objects.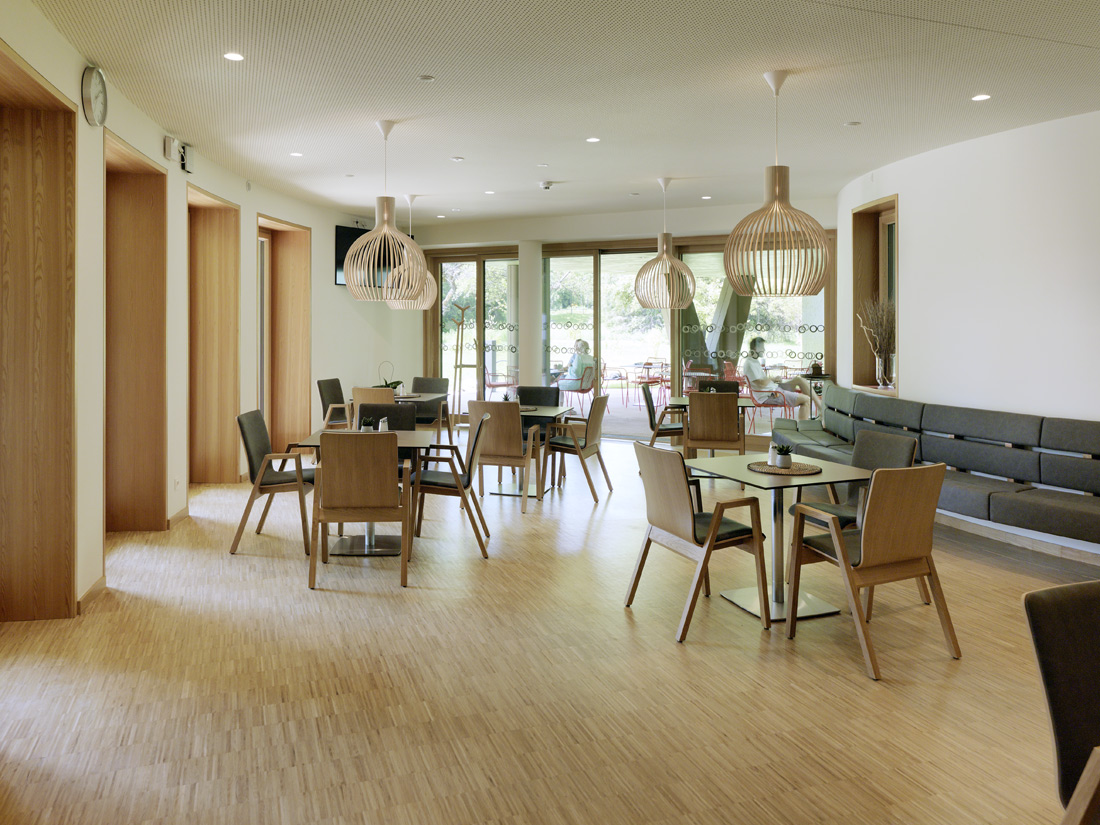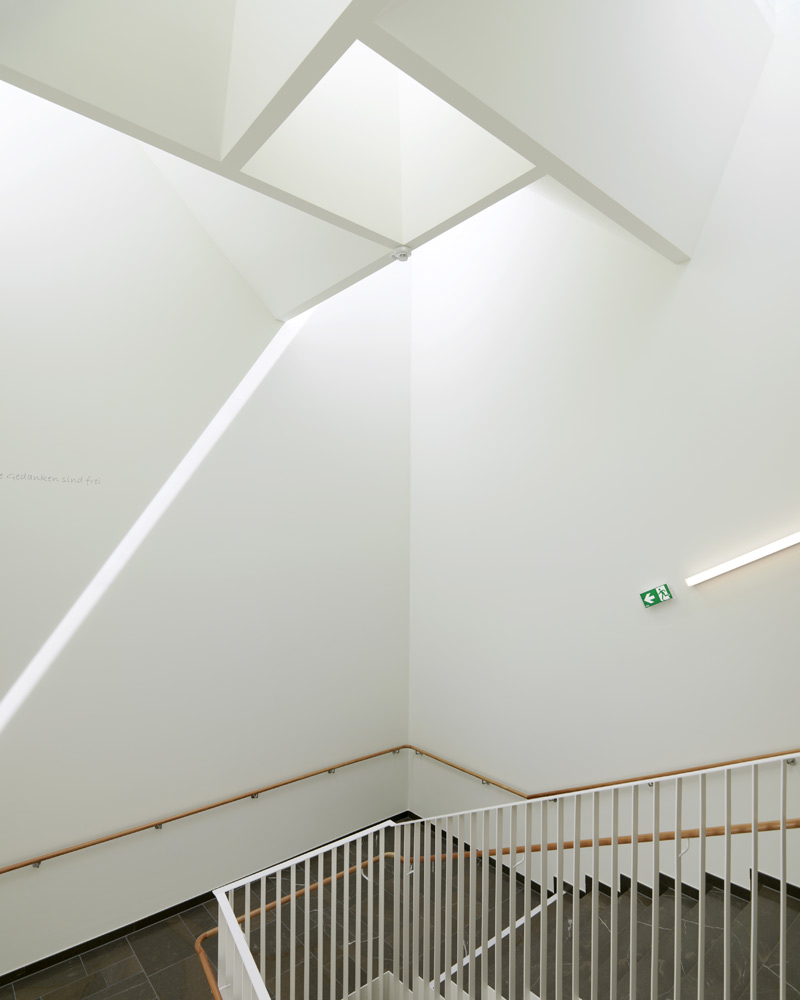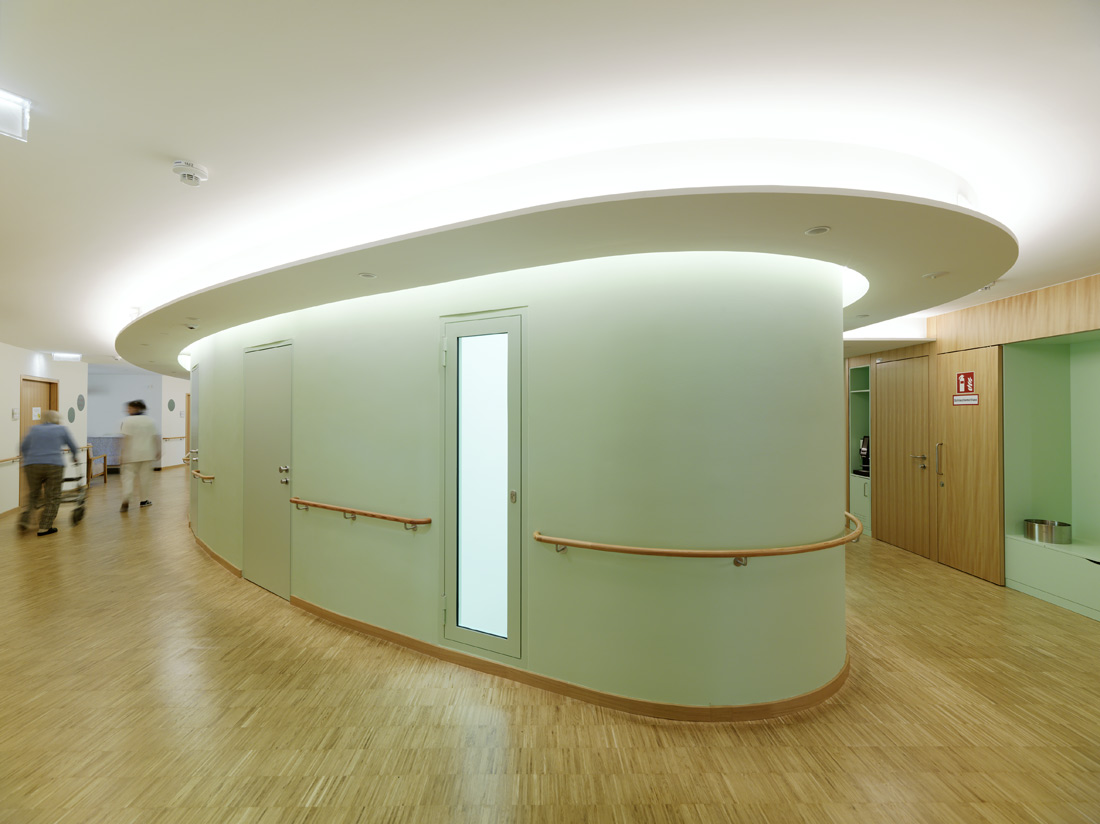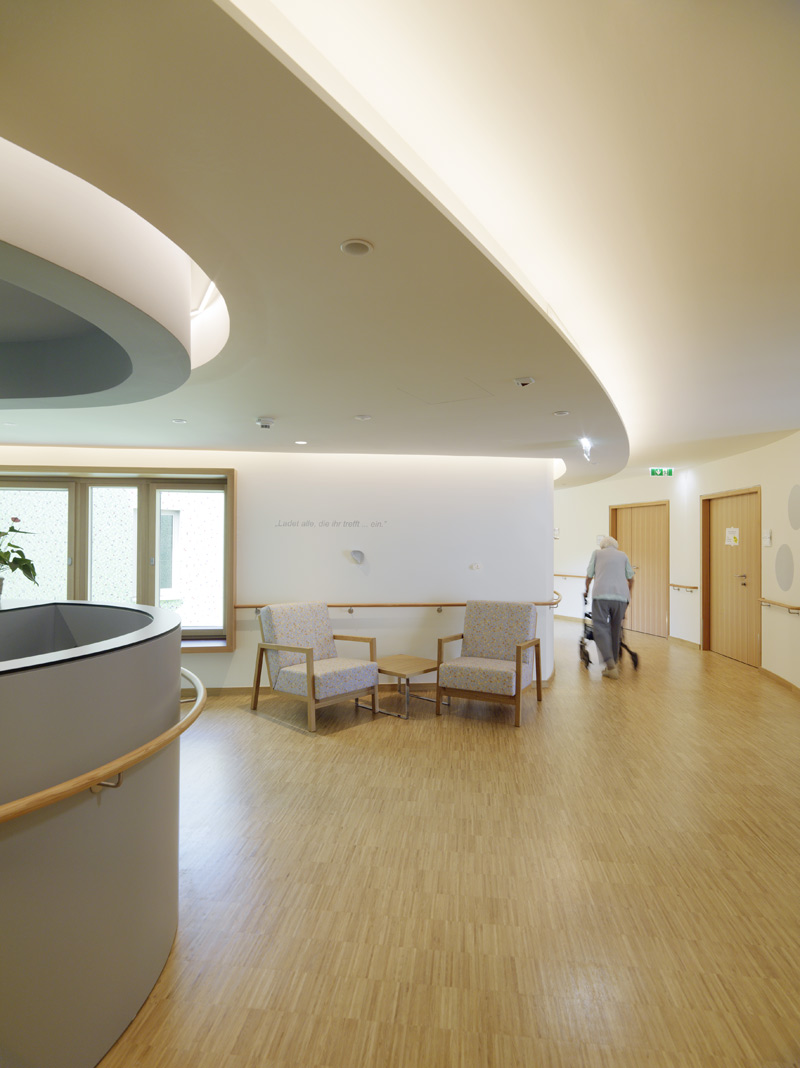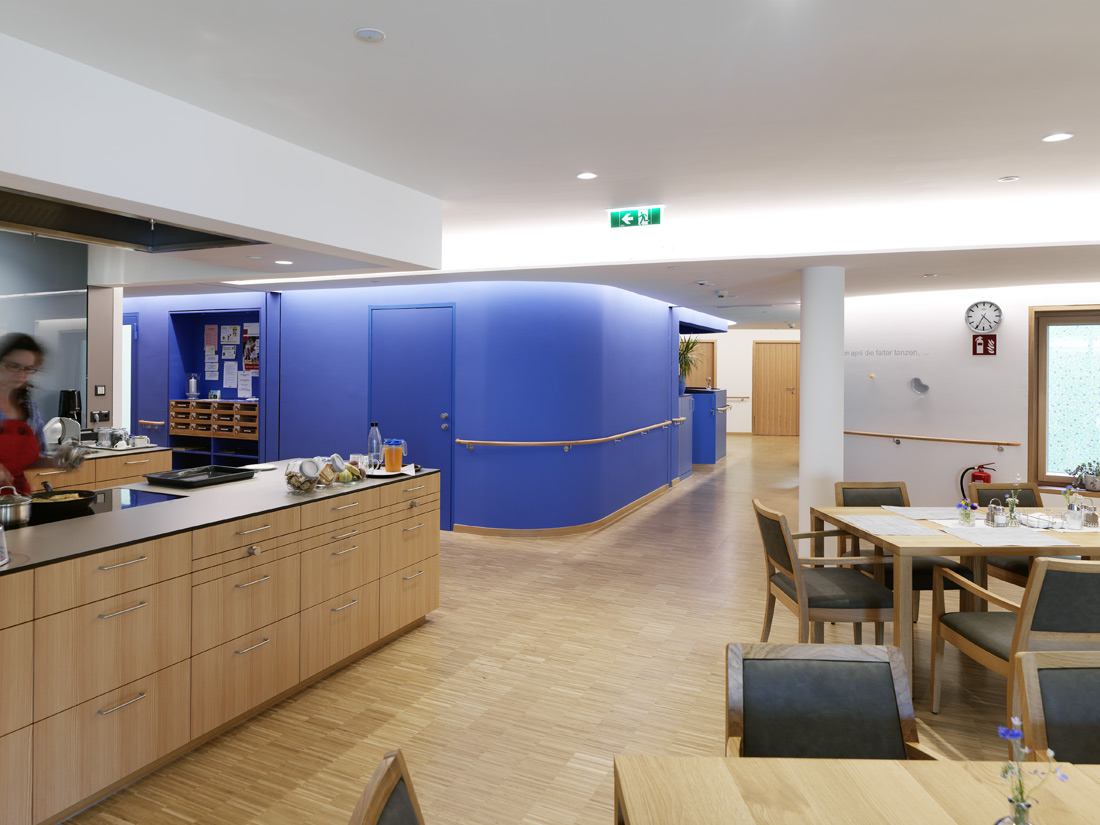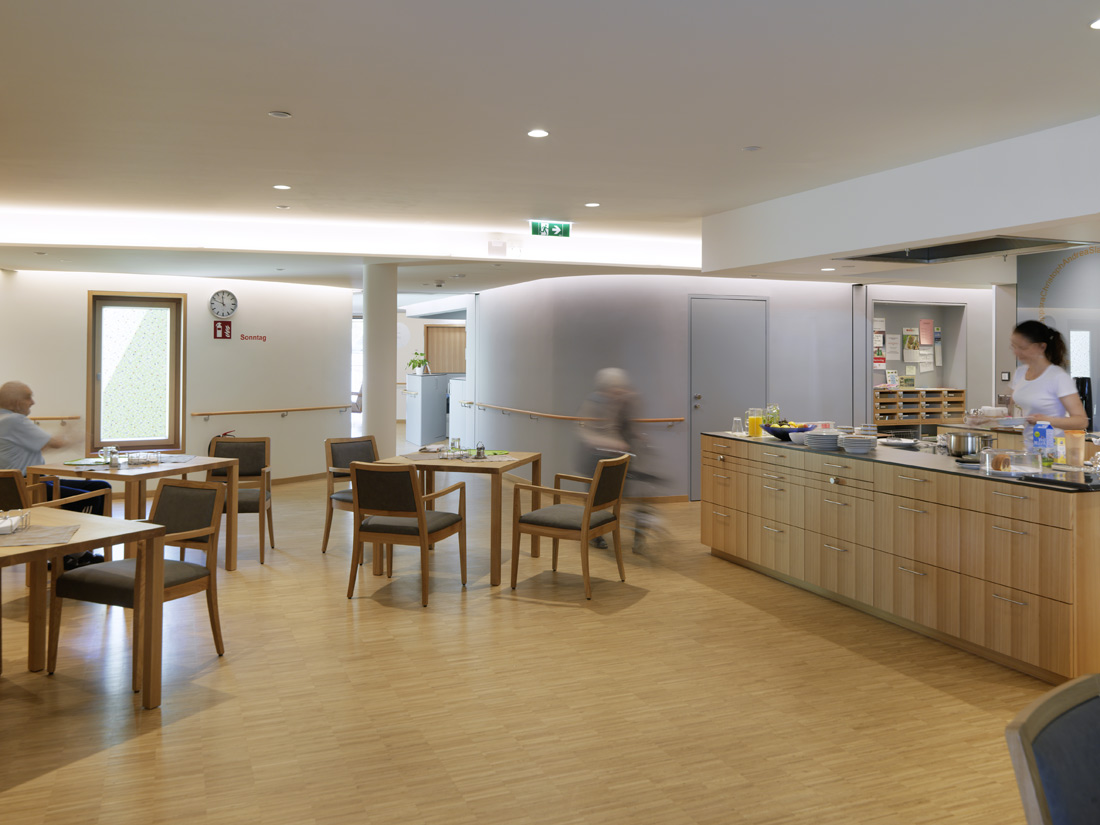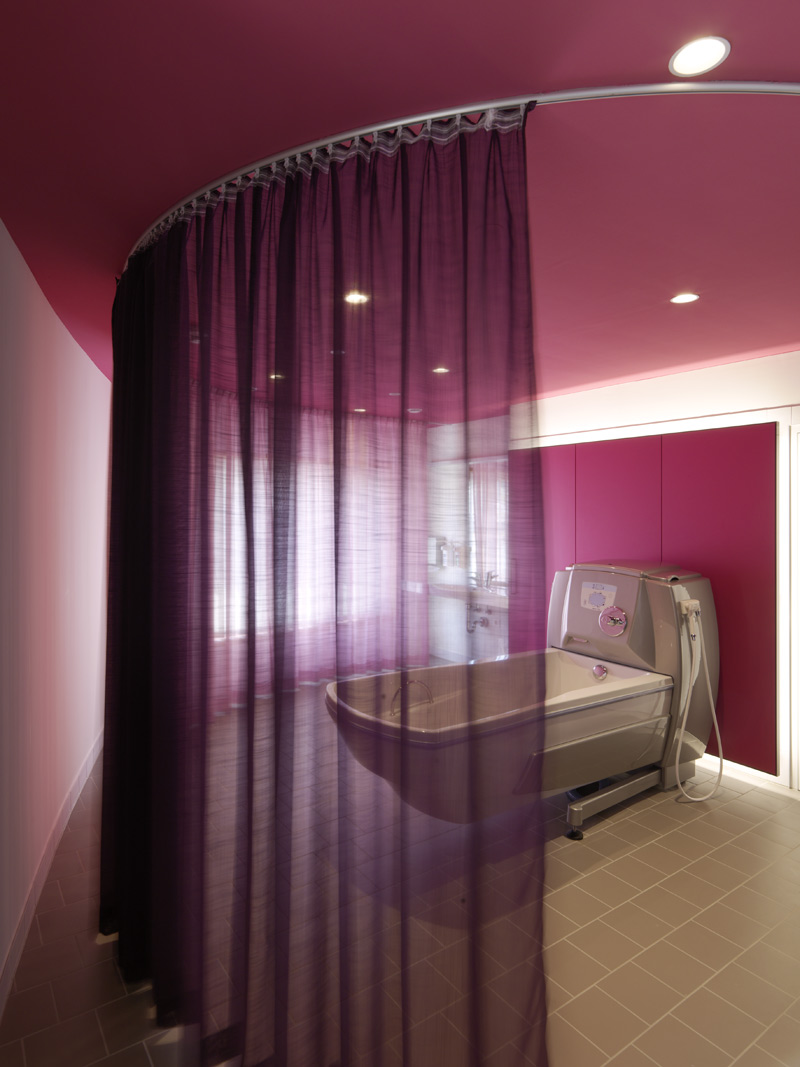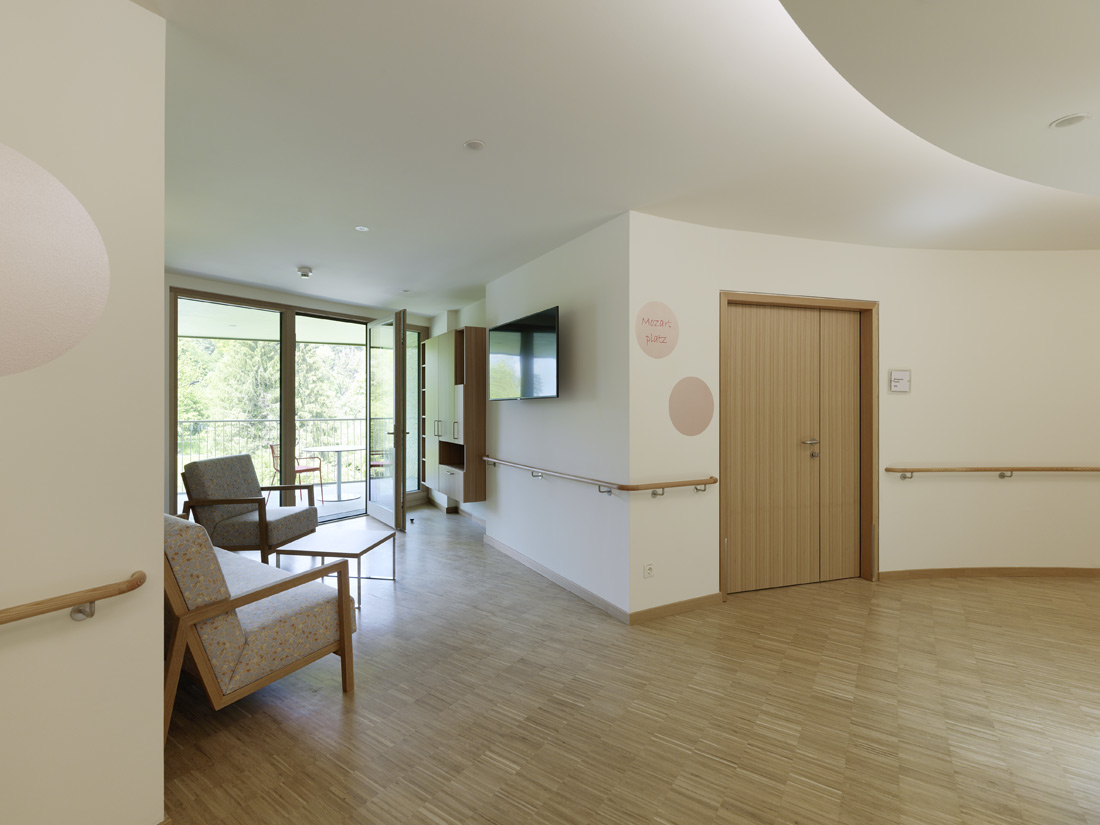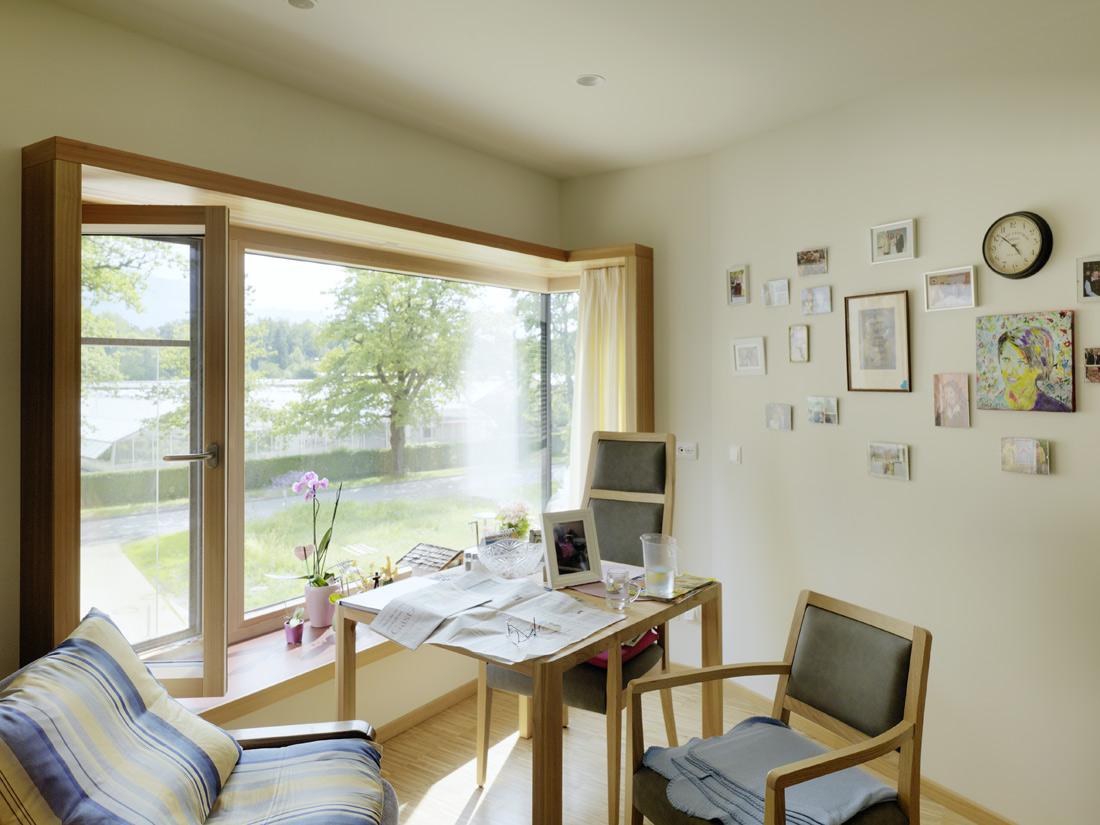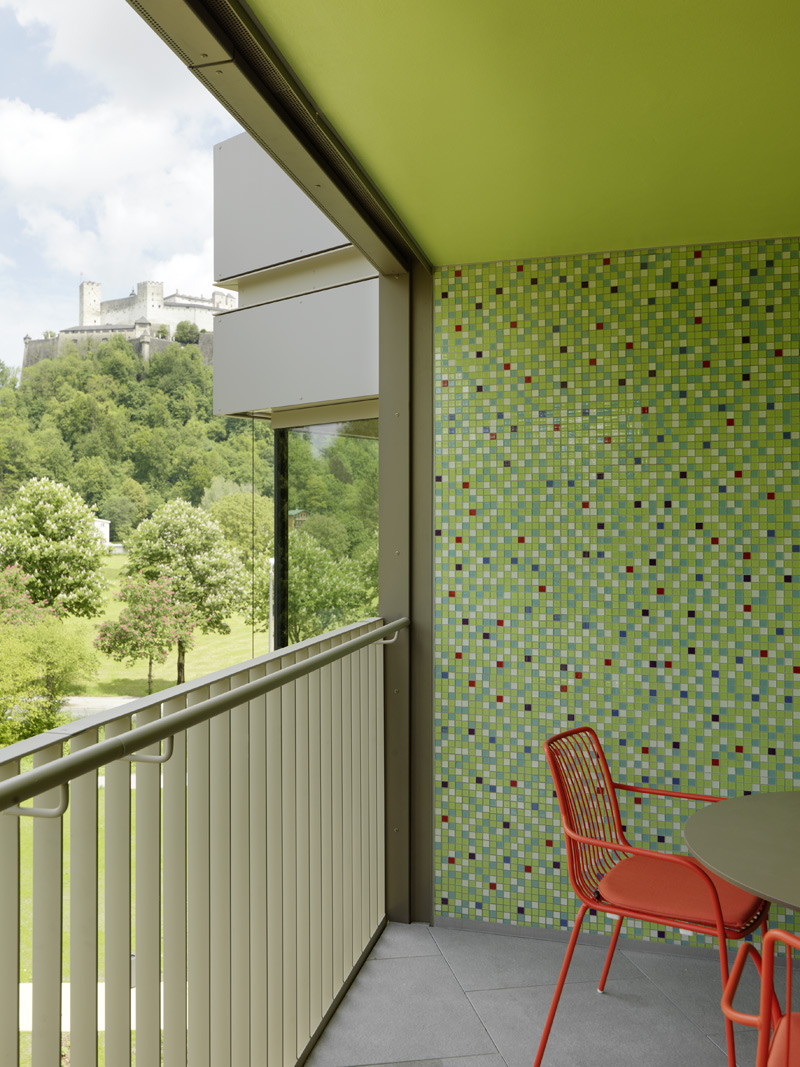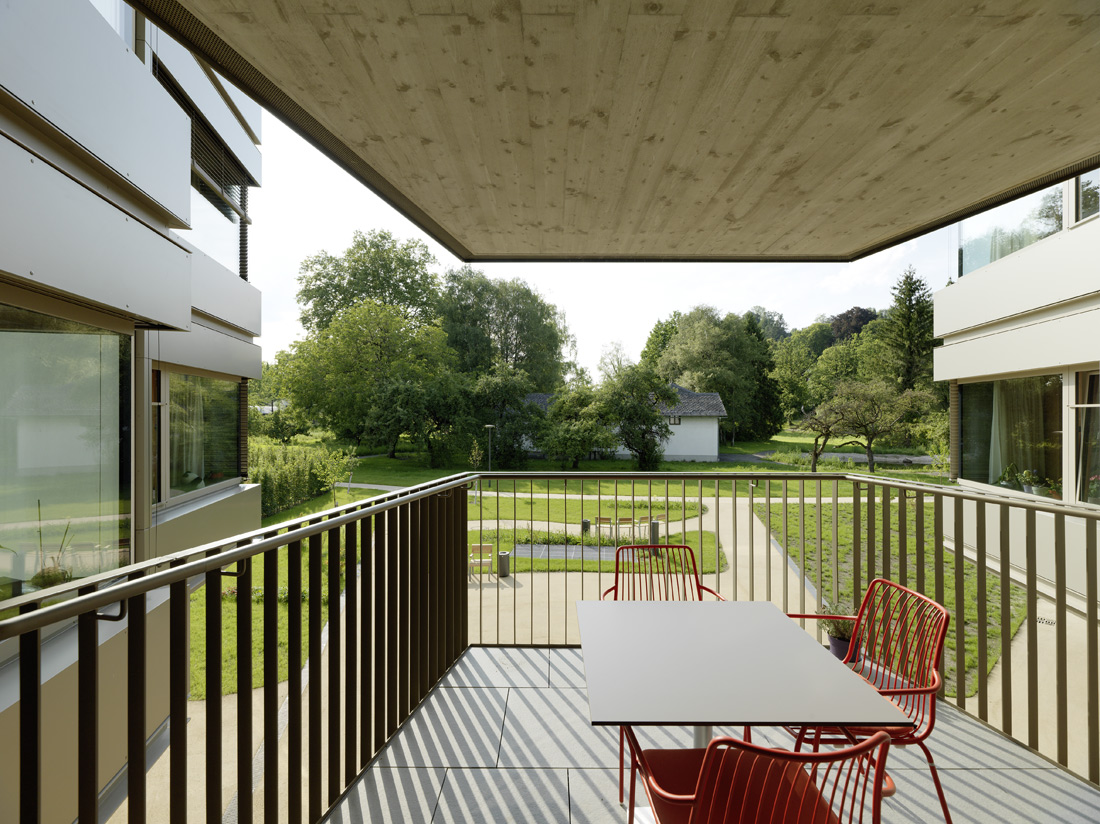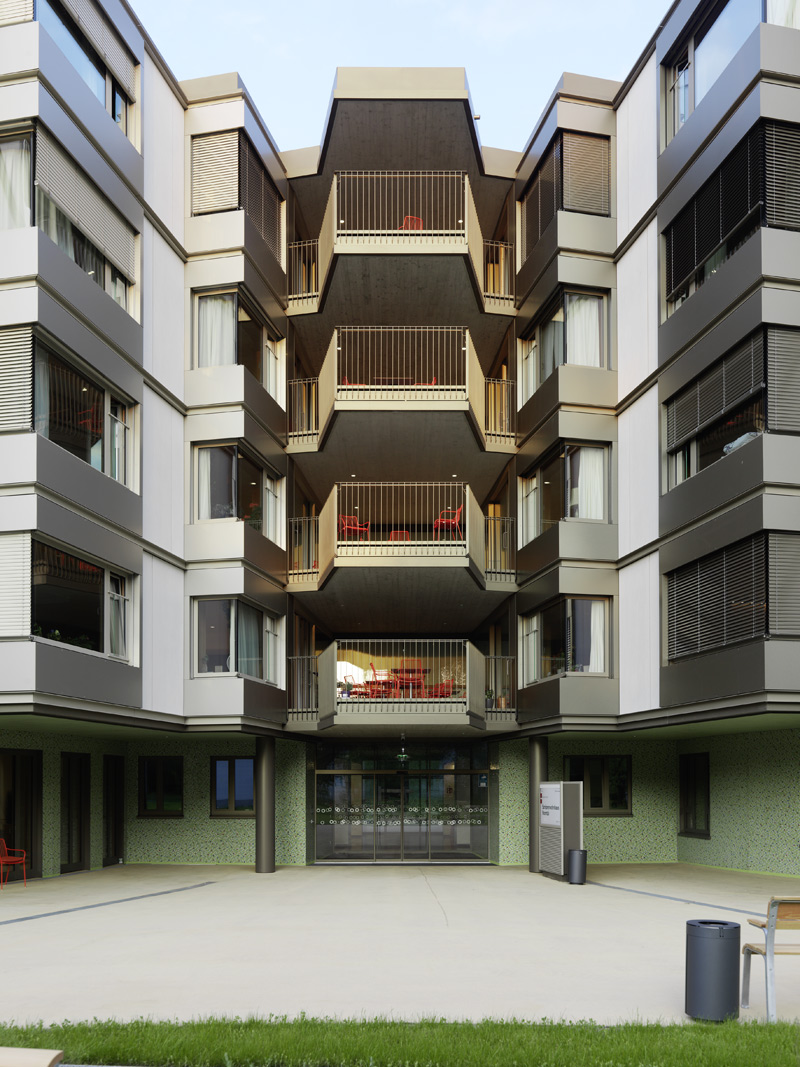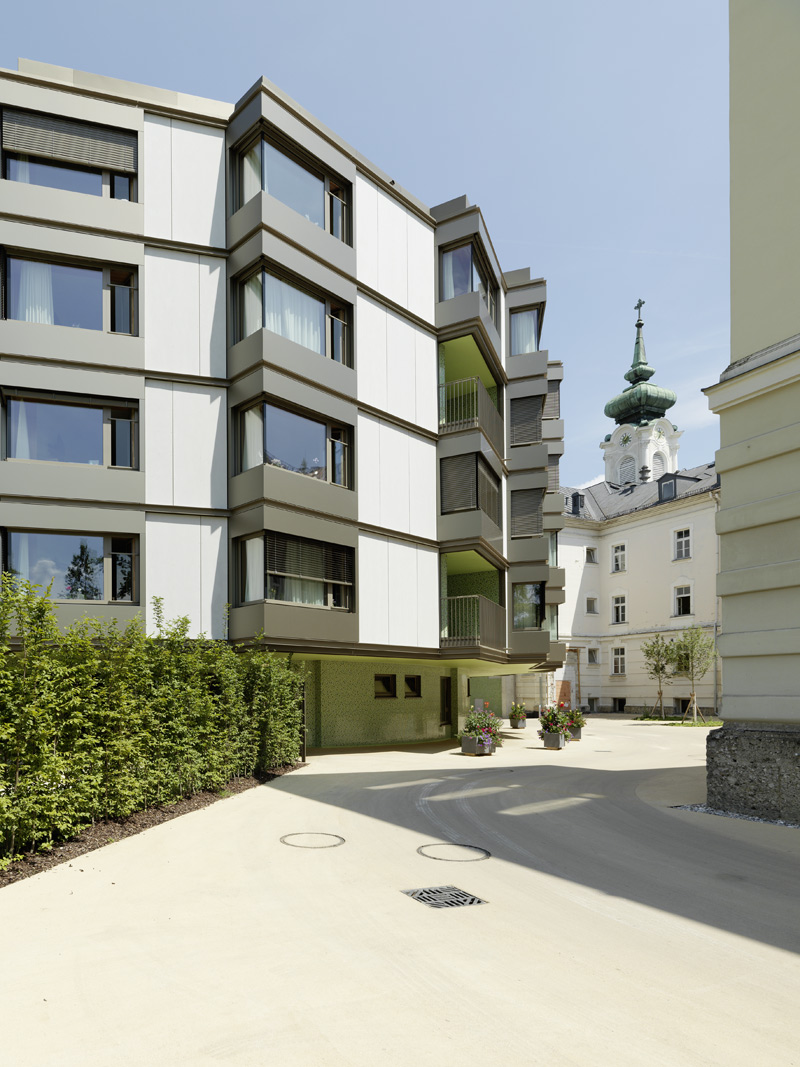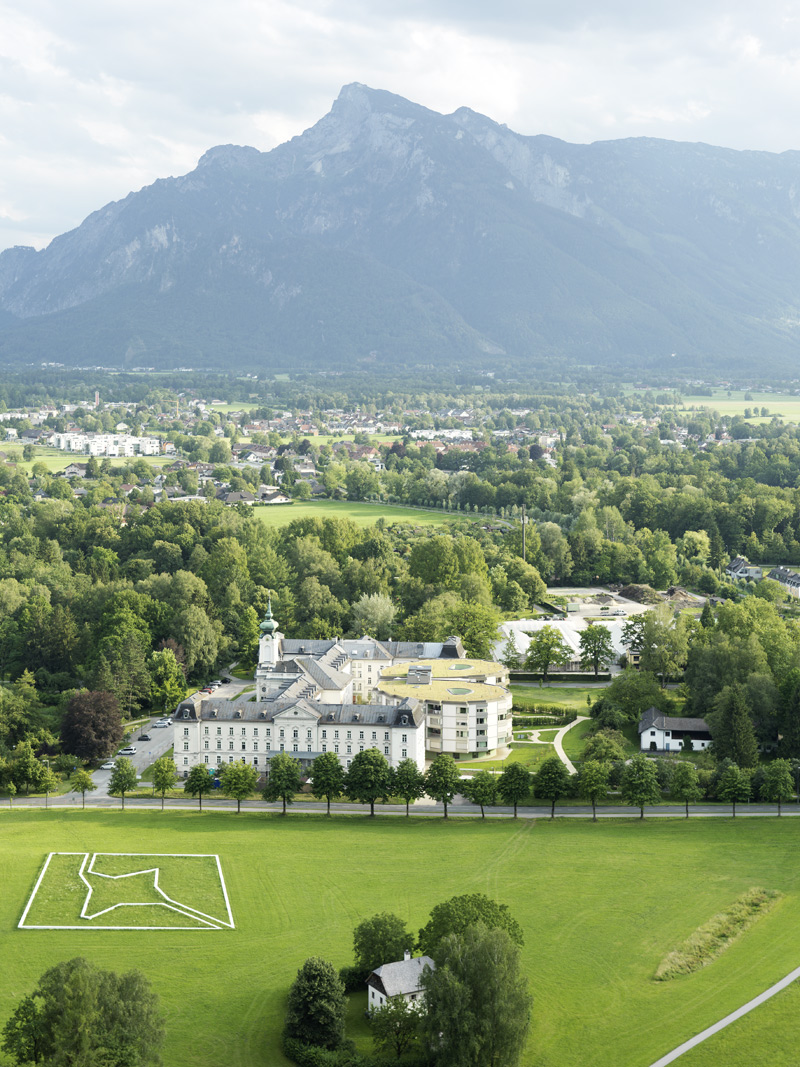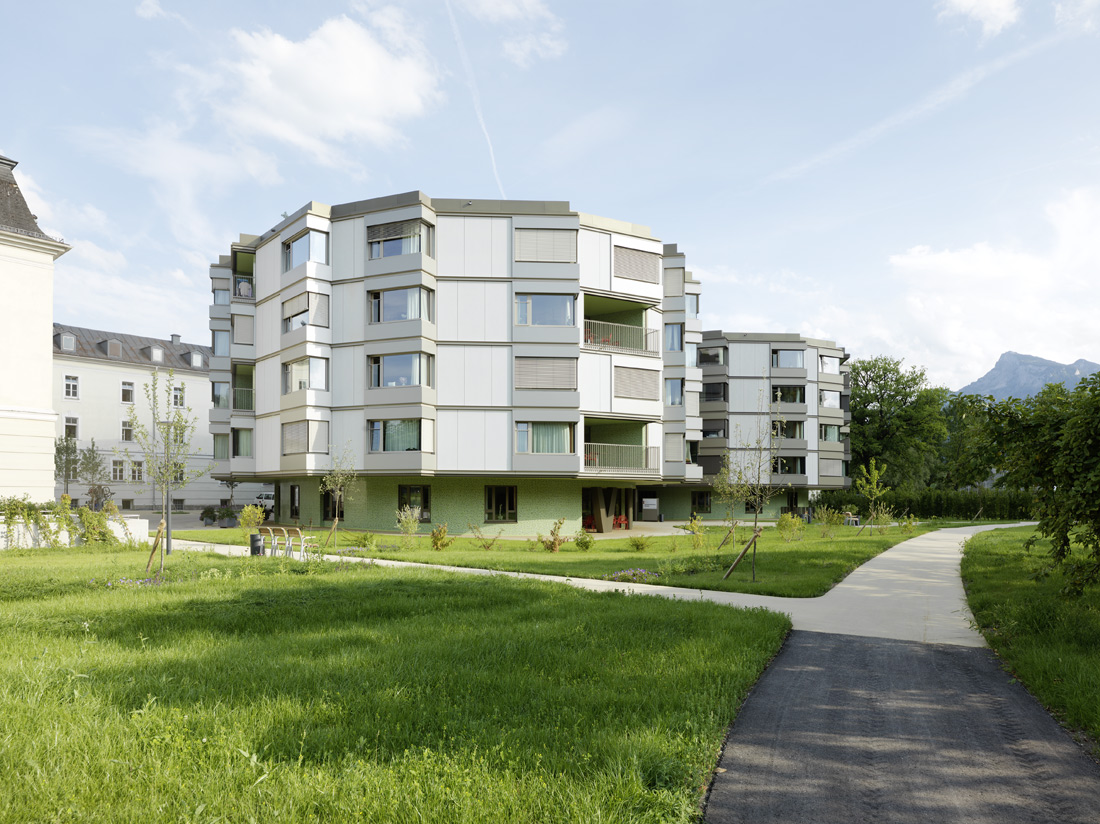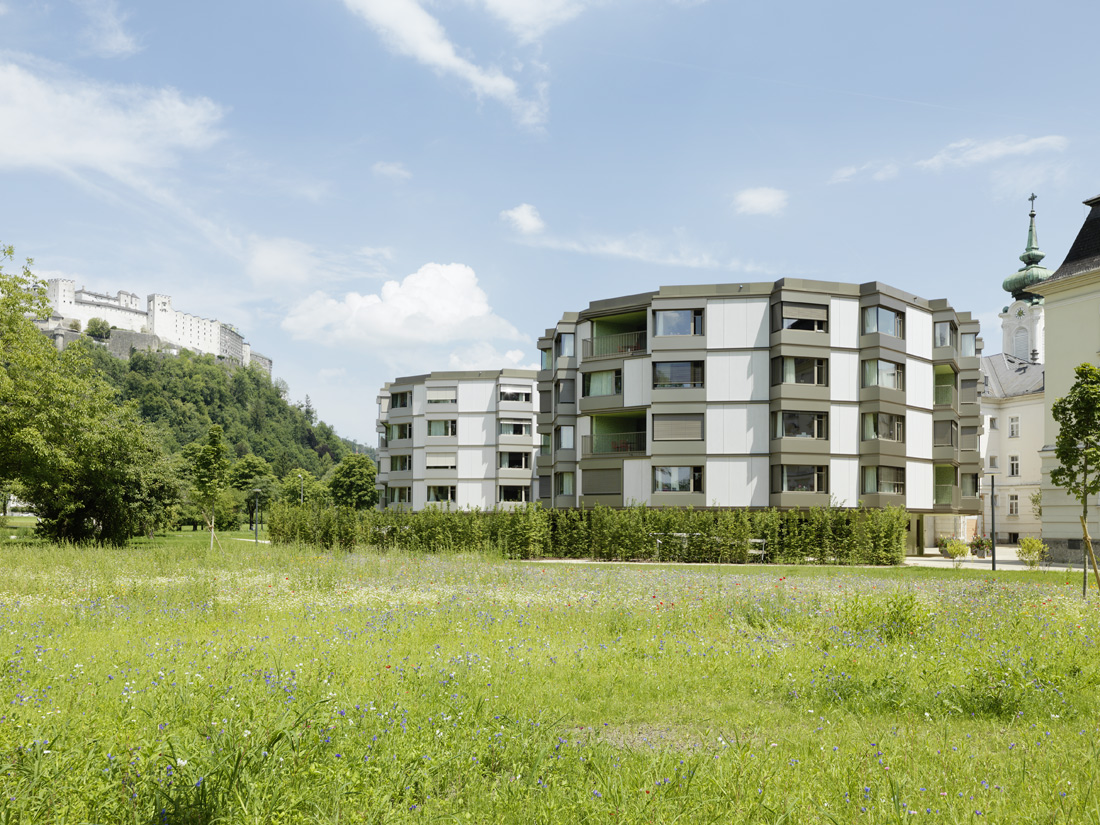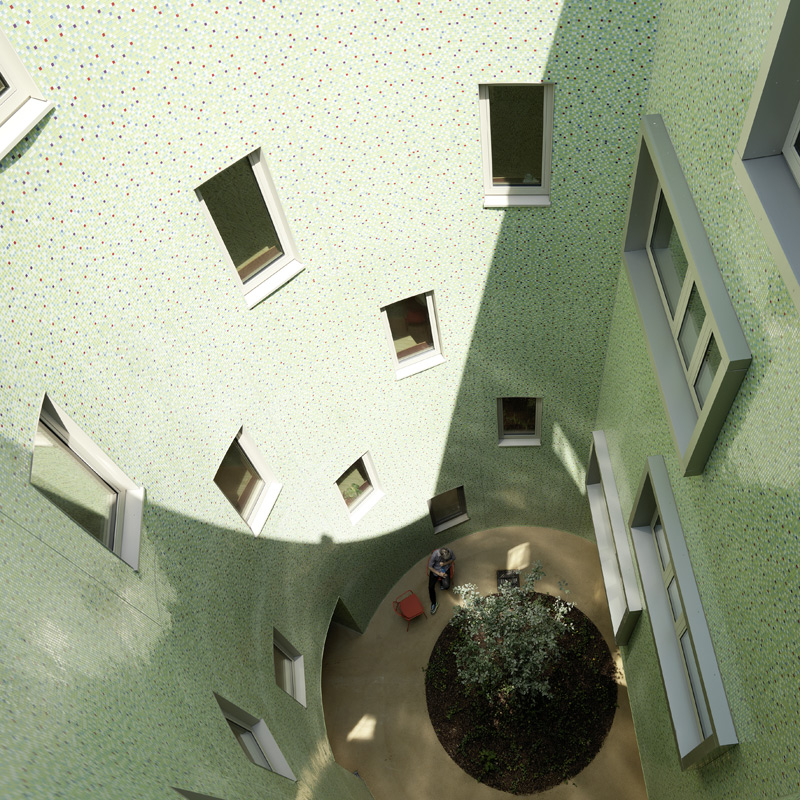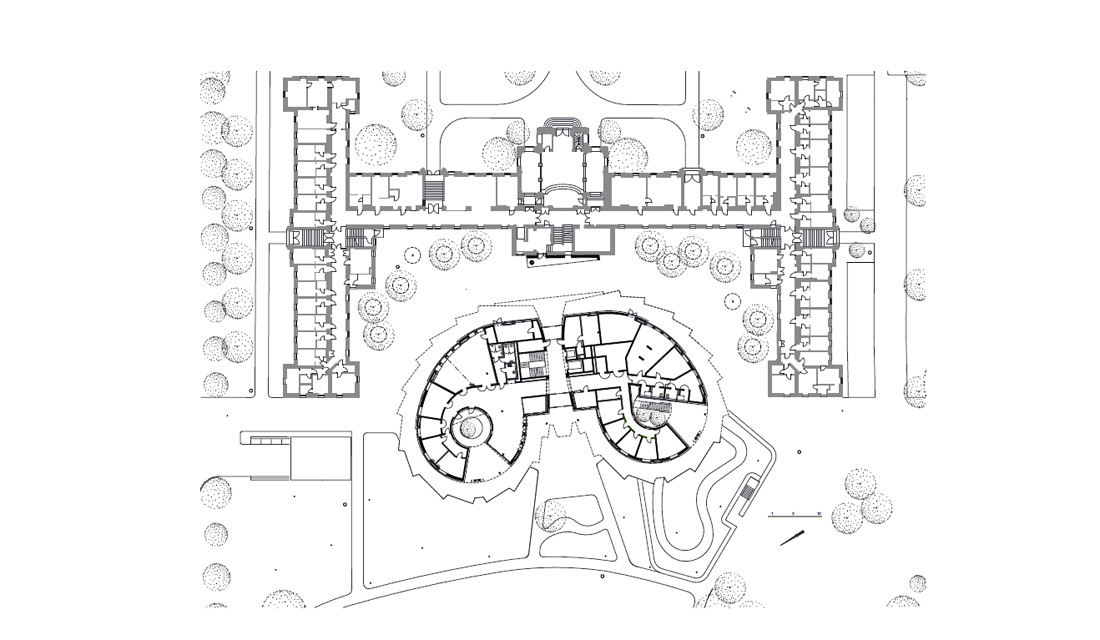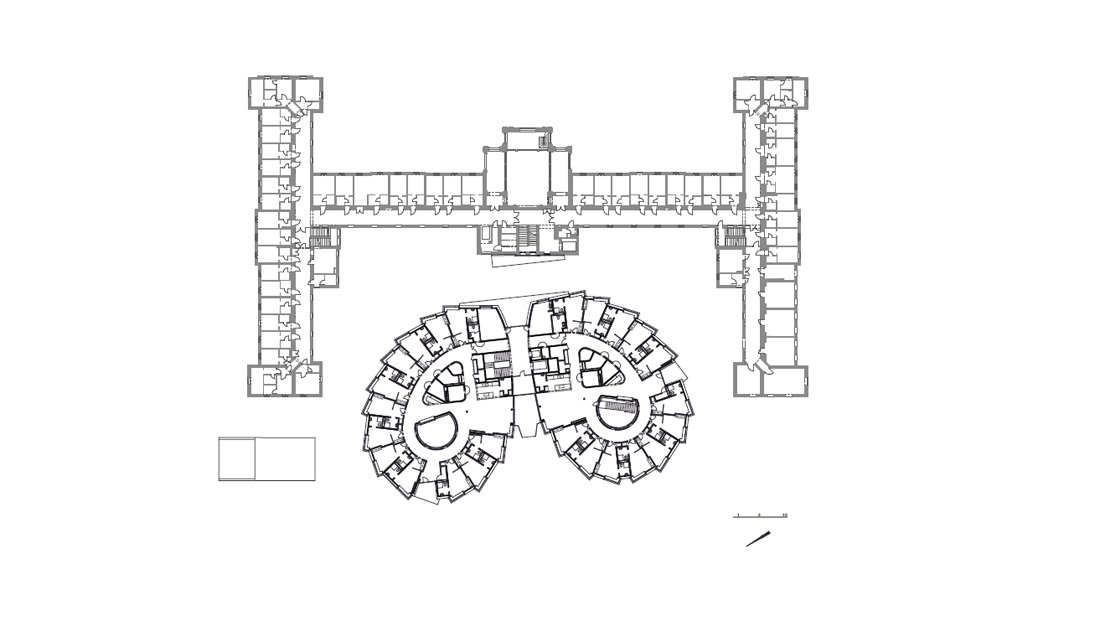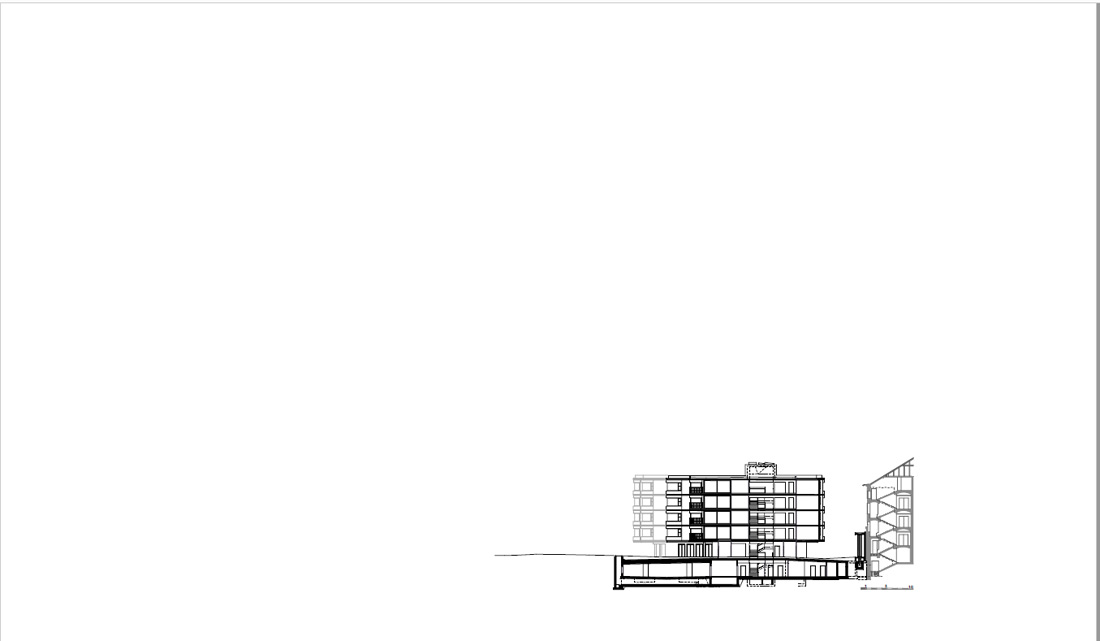 Credits
Architecture
Gasparin Meier Architects
Client
City Salzburg
Year of completion
2019
Location
Salzburg, Austria
Total area
12.530 m2
Site area
14.594 m2
Photos
Paul Ott
Project Partners
Stadt Salzburg, Sto Ges.m.b.H., Amari Austria GmbH, Eternit Germany
Related posts
Powered by