The Lendhafen presents a place, where information get produced, arrives and further send out to the world – a space where the economy of Graz catches up. A place designed for diverse events like lecturers, seminars, workshops, trainings, presentation as well as exhibitions. All those events have different needs in regards to the staging.
The following ideas where implemented in the room concept:
All walls are writable surfaces – therefore the LENDHAFEN has the biggest WHITEBOARD in the city of Graz. The whole event location can be organized by using only two room seperators with a diameter of 5.8 meters. Depending on the occasion of the event the room seperators define the suitable stage as well as the perfect lighting and are equipped with three acoustically effecitve curtains. Six rollalbe and foldable furniture pieces are combined with the curtains – the principles call them the sailors.
What makes this project one-of-a-kind?
It's a meeting point, a worshop and a stage. Go there and start working.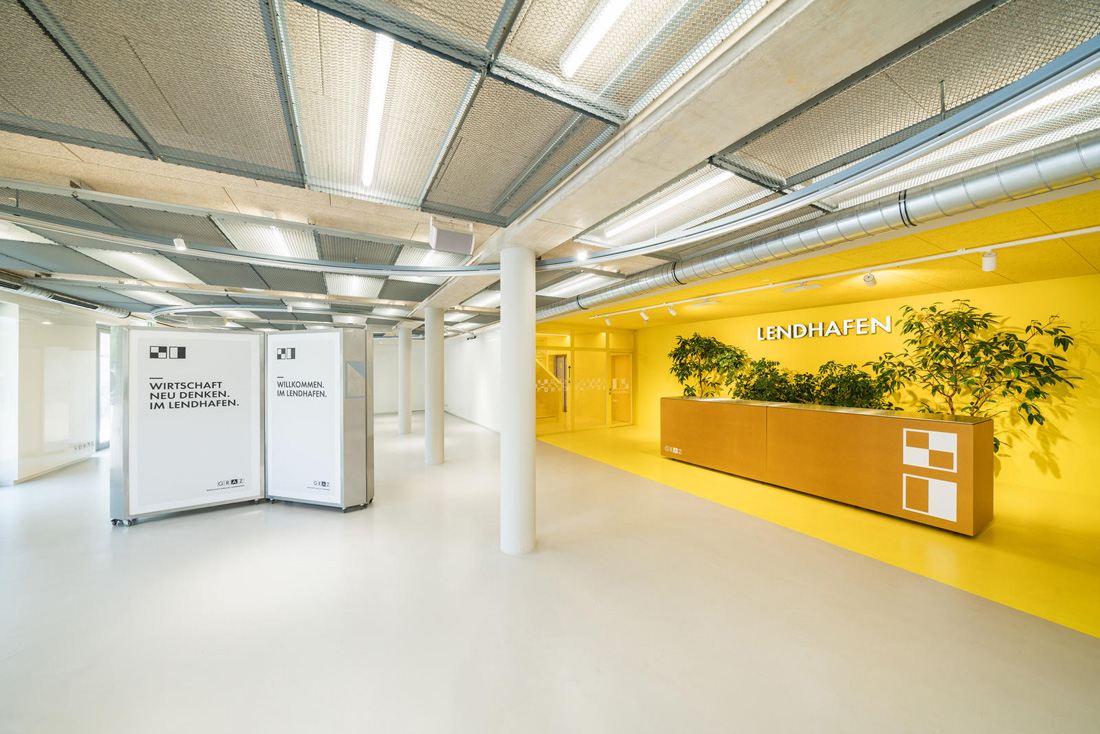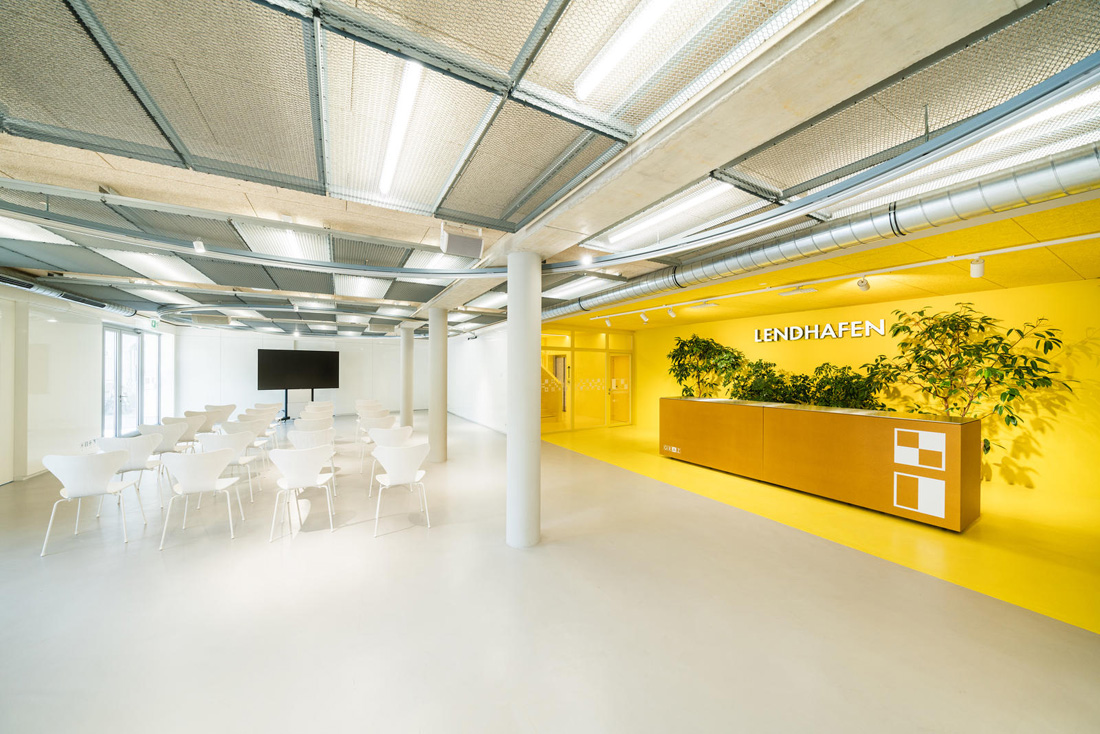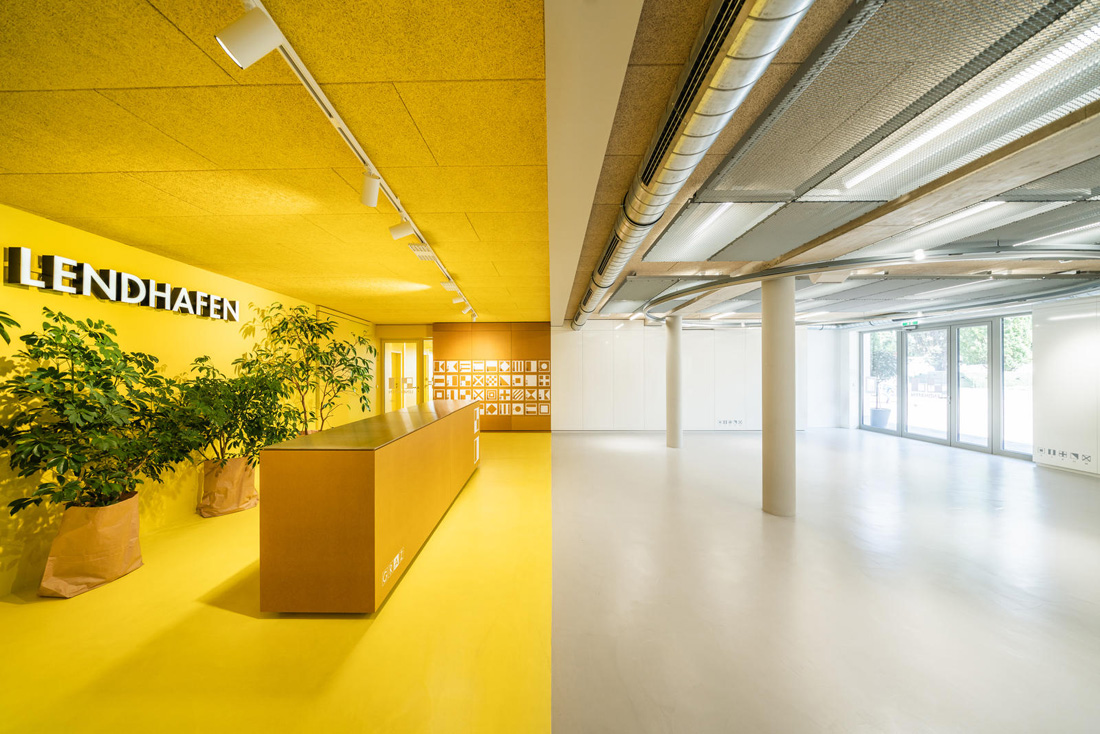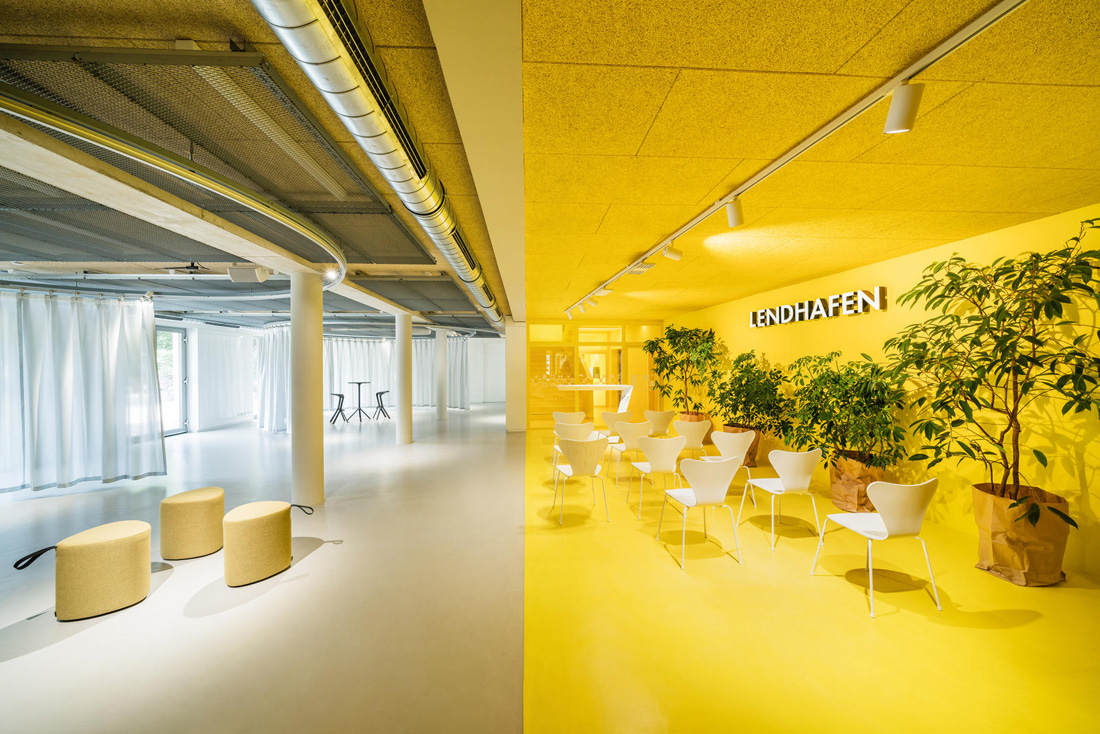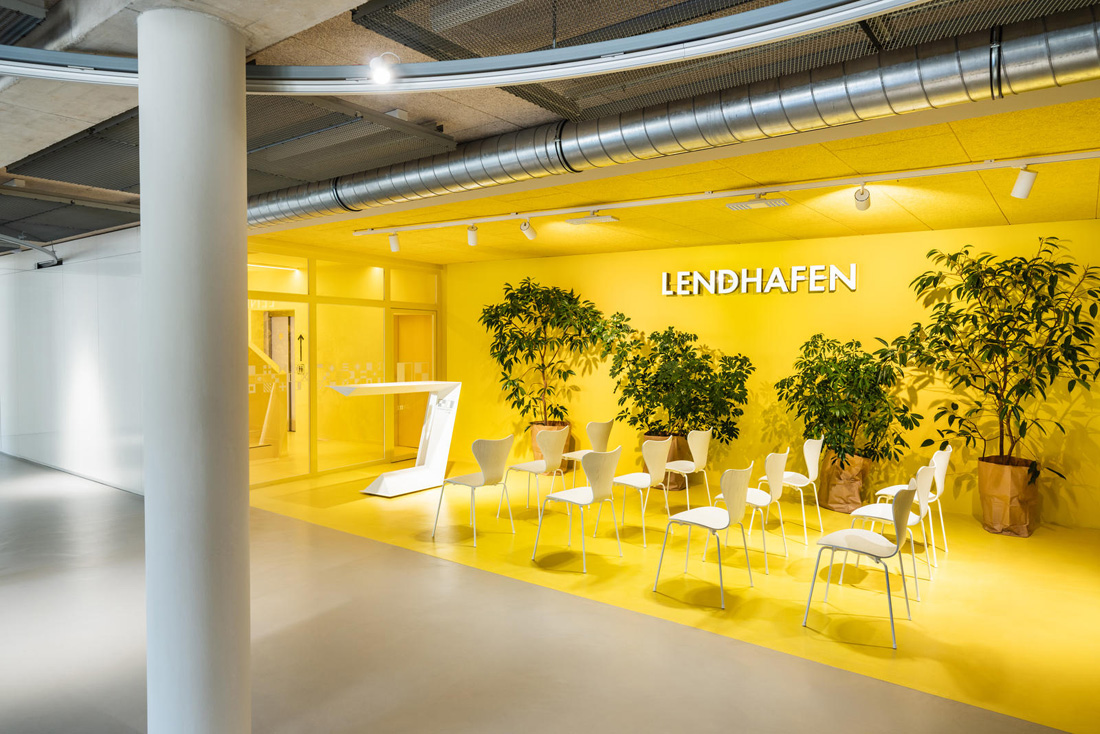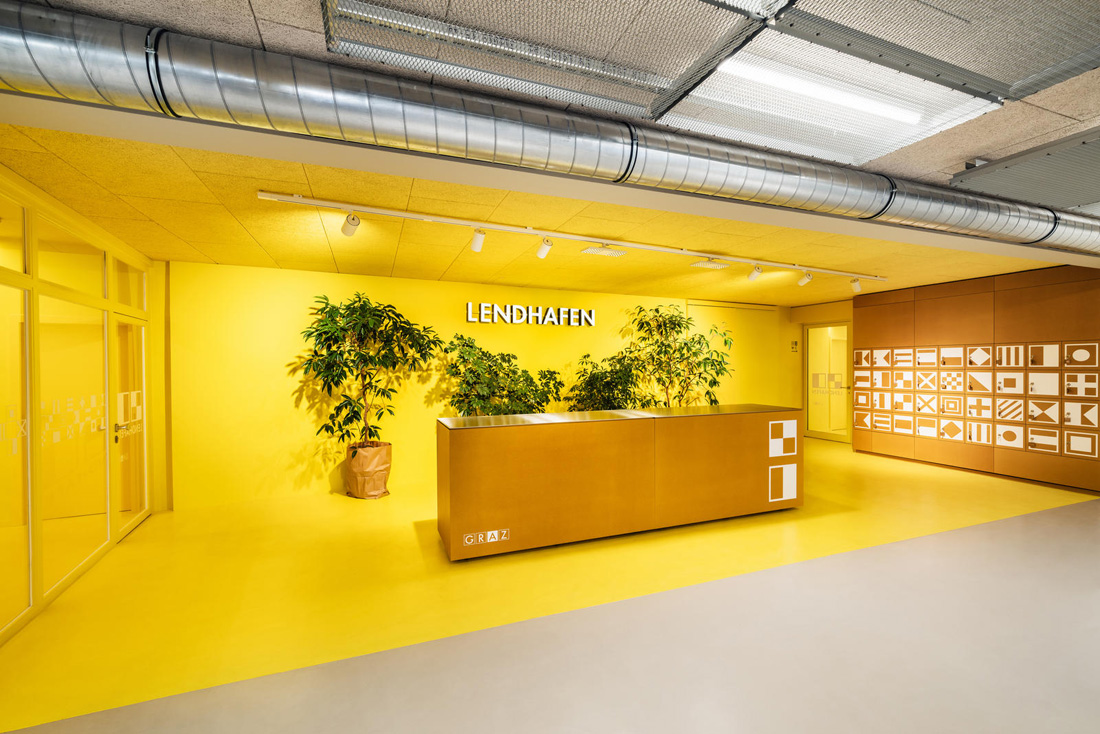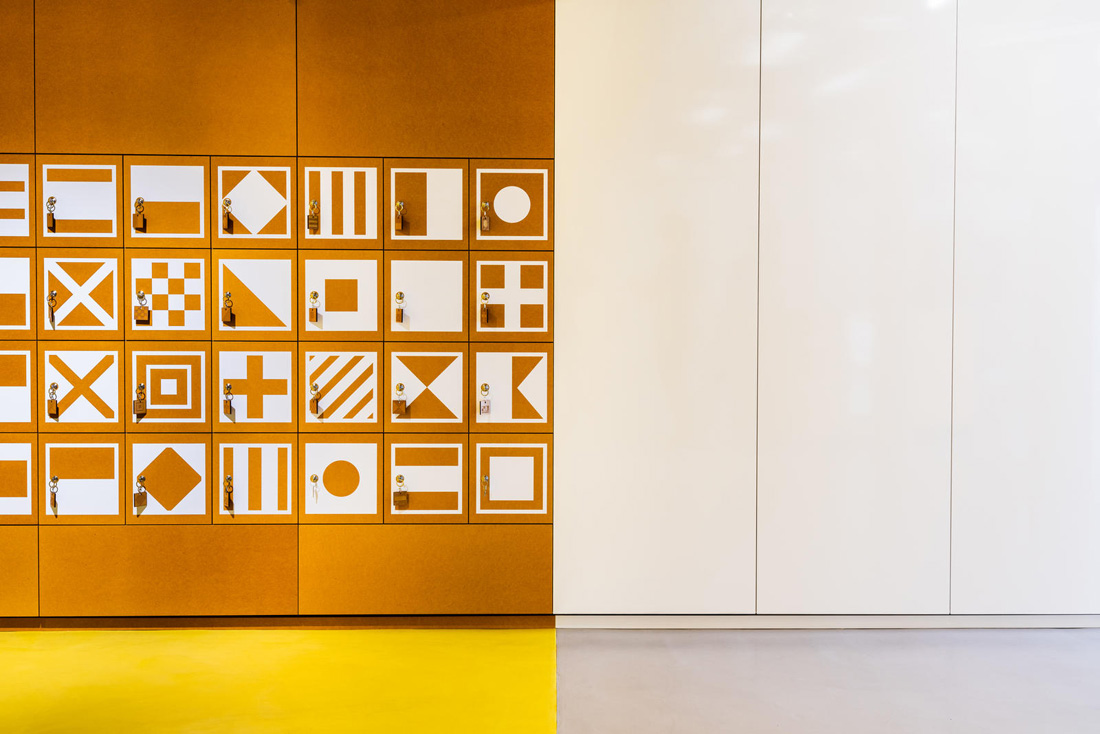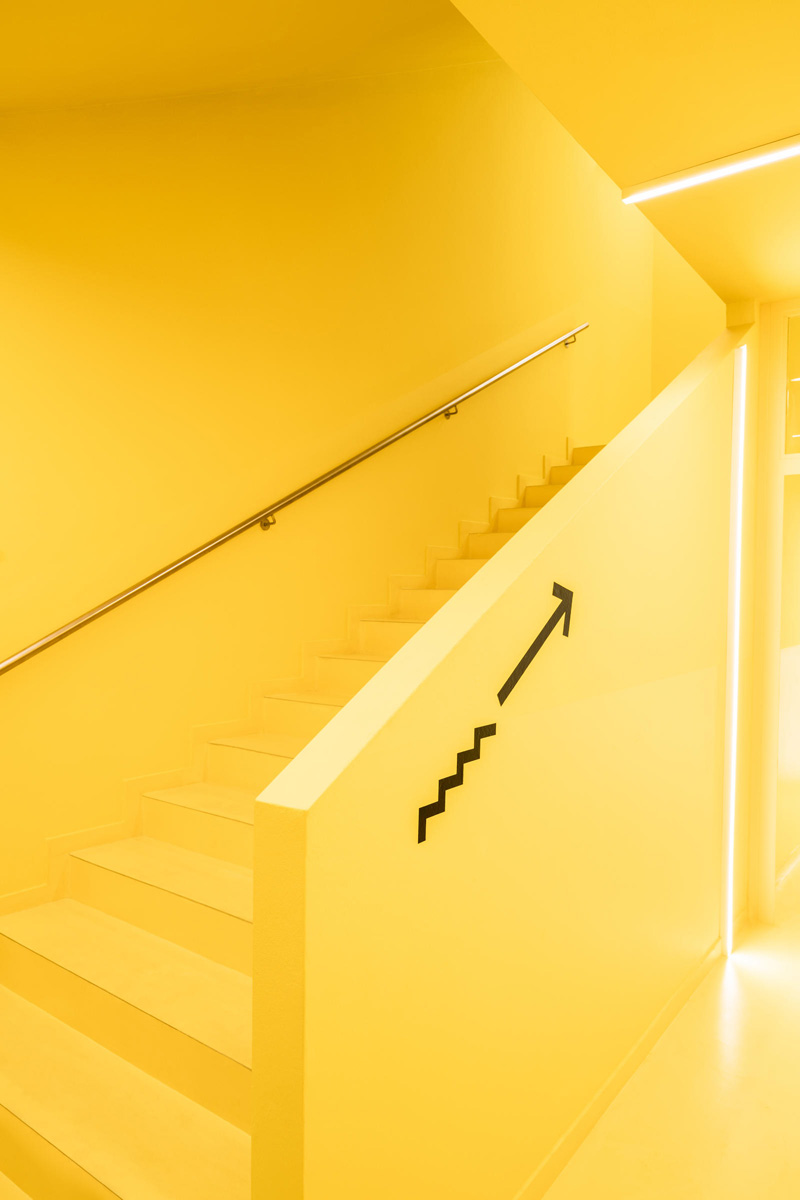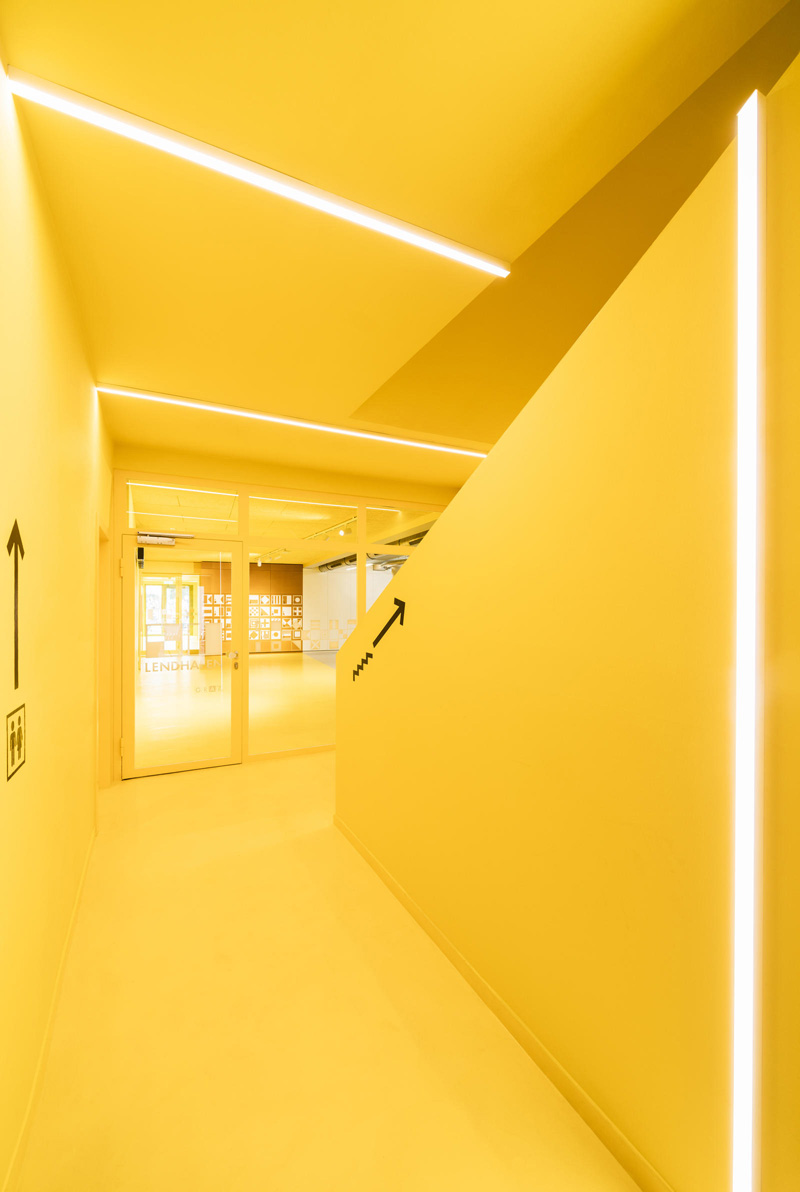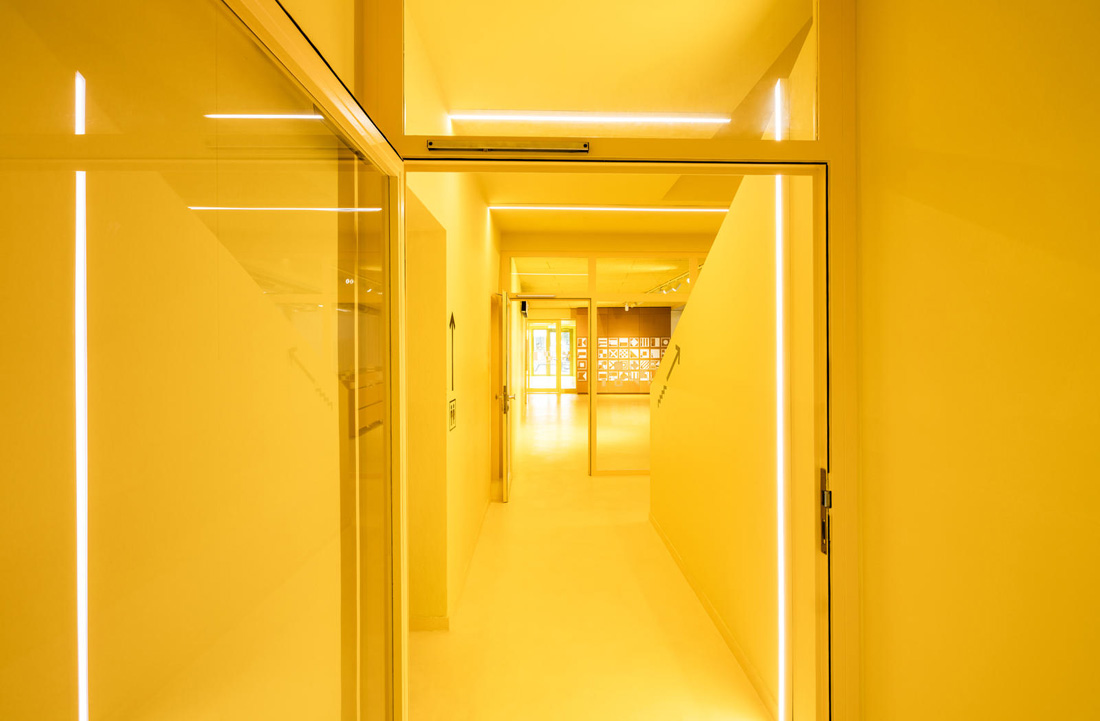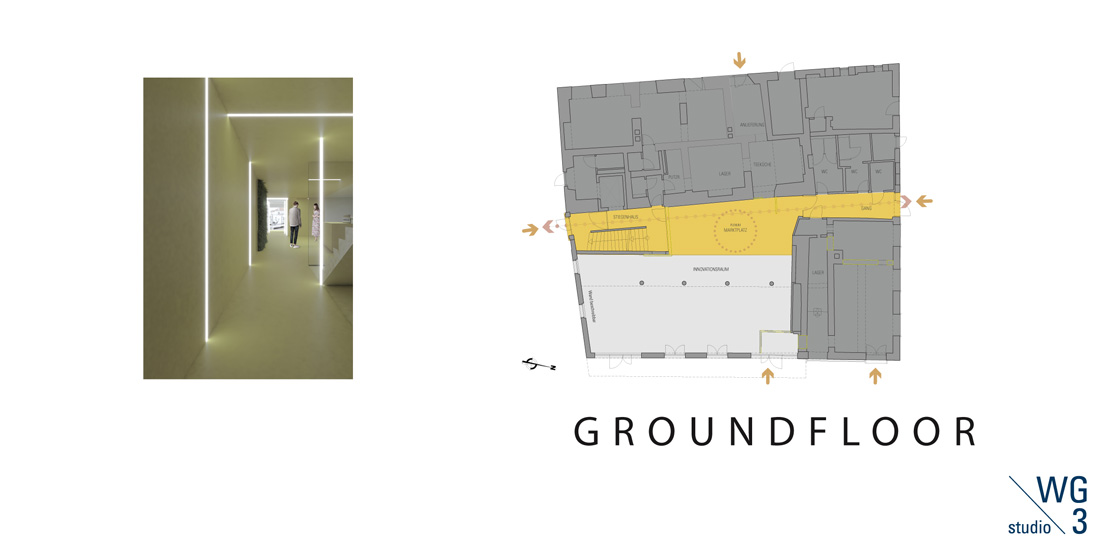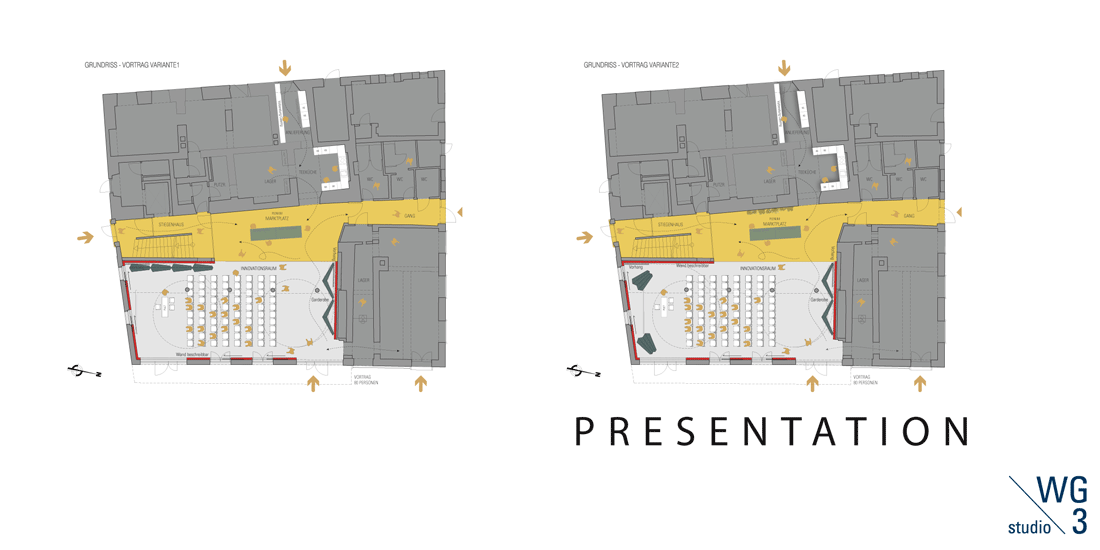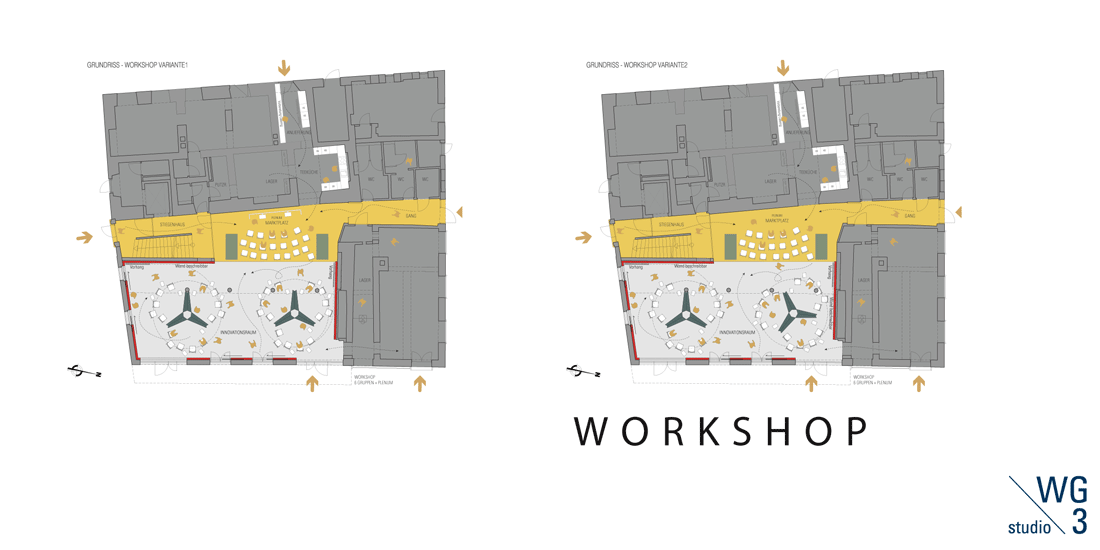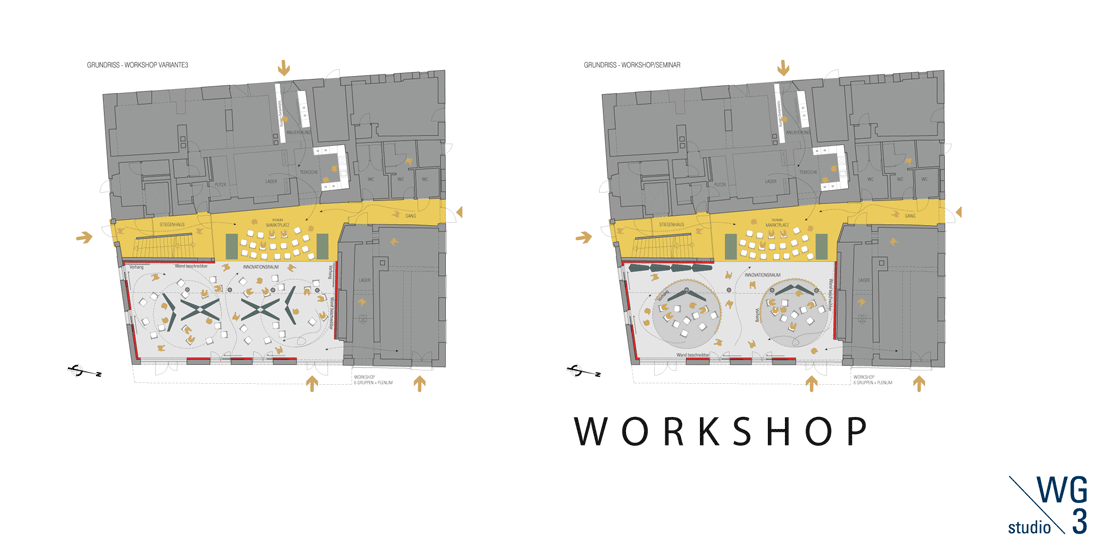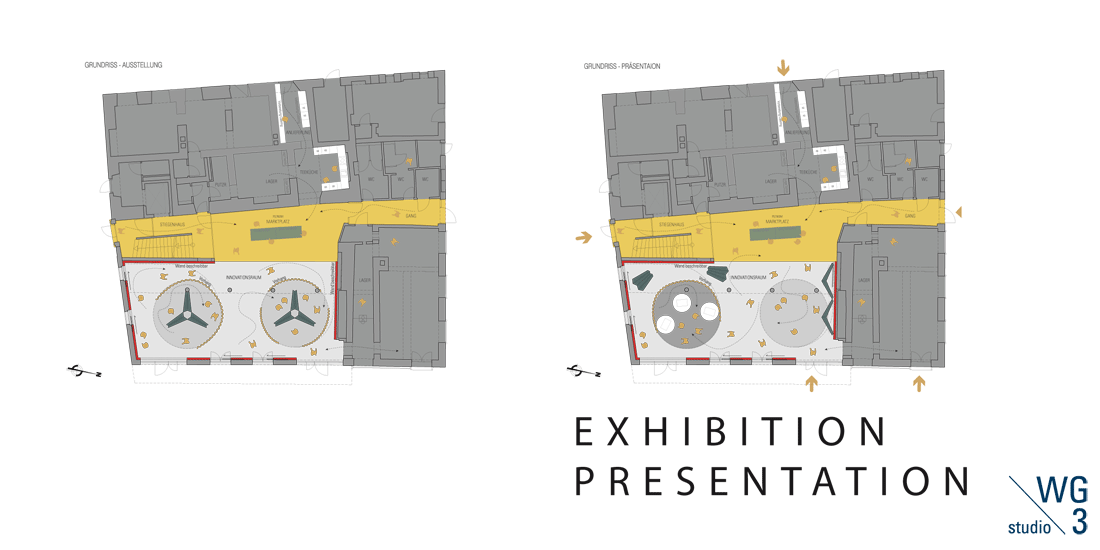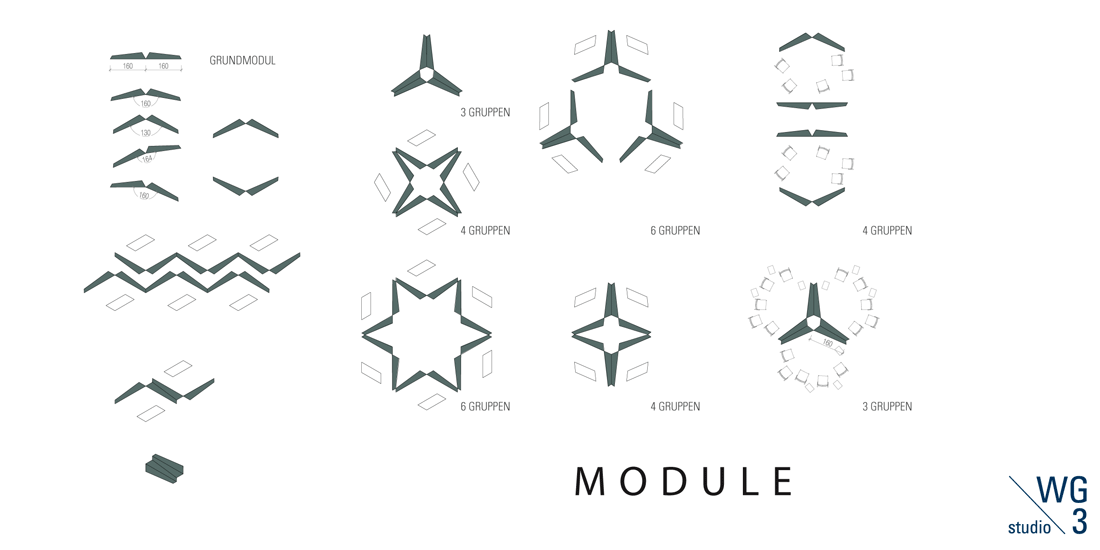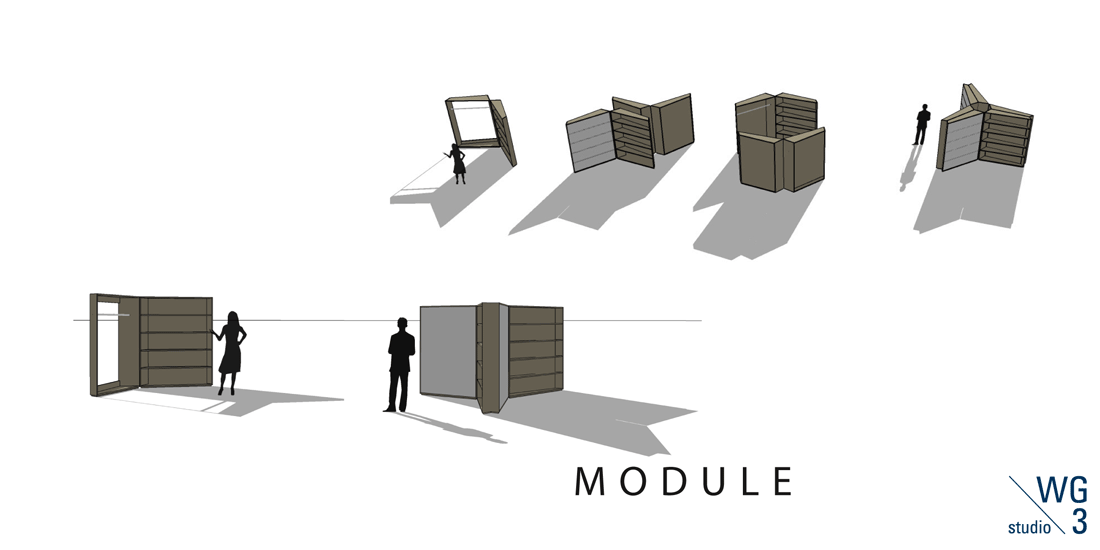 Credits
Interior
Studio WG3; Albert Erjavec, Matthias Gumhalter, Christan Reschreiter, Jan Ries
Client
City of Graz, Department for Economic and Tourism development
Year of completion
2020
Location
Steiermark (Graz), Austria
Total area
250 m2
Photos
Lupi Spuma, Karin Lernbeiß
Project Partners
Tischlerei Prödl, XAL Graz, Pandomo
Related posts
Powered by