Interior design for a family run business project Schody Home Bar with an emphasis on original historical elements and maximum preservation of period details. We discovered original hexagonal tiles in the house, which subsequently became the dominant feature of the entire space. We created a mosaic with a baroque still life motif of food and drink. This motif then passes through the entire space in the form of a floor and in the places of the main room it also forms a decoration in the lunette. The bar is designed as a home kitchen, which does not create a barrier, but the guest and staff remain on one side. It also includes a mobile element for easier bar service and window sales.
What makes this project one-of-a-kind?
This project is unique to us in two ways. The first is the amazing location directly below Prague Castle and the fact that it is a family business, which is run directly in the house where the owners live. The second is the aspect of opened "kitchen-like" bar, where you can experience home feeling.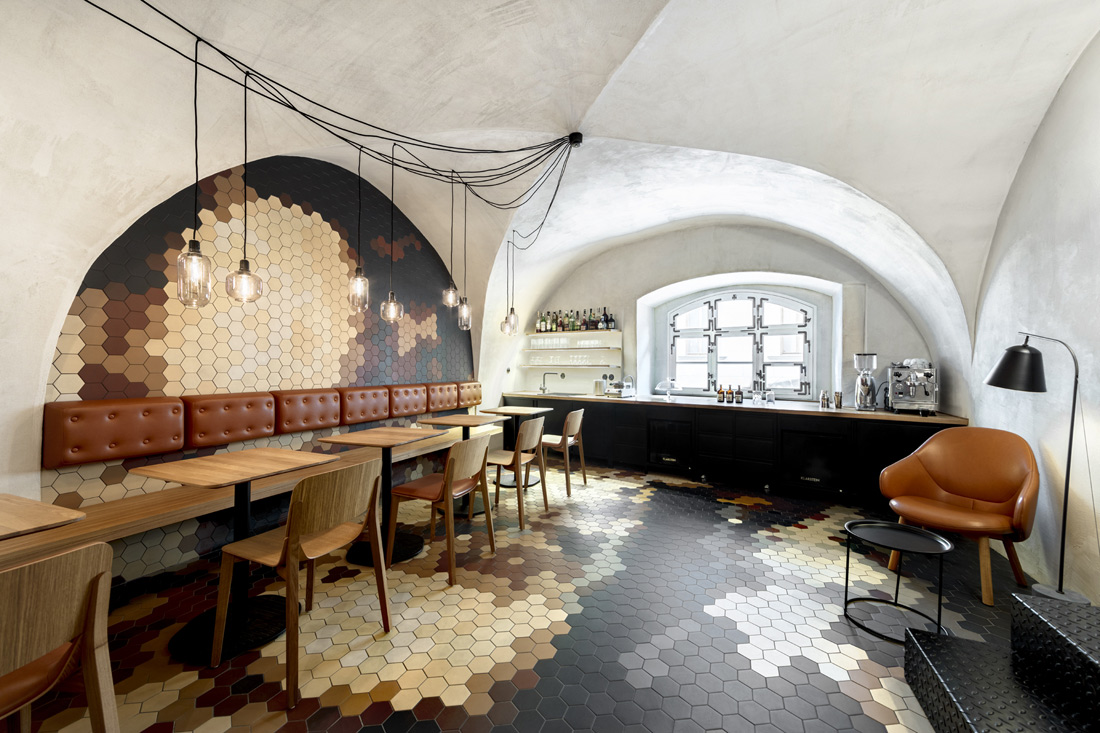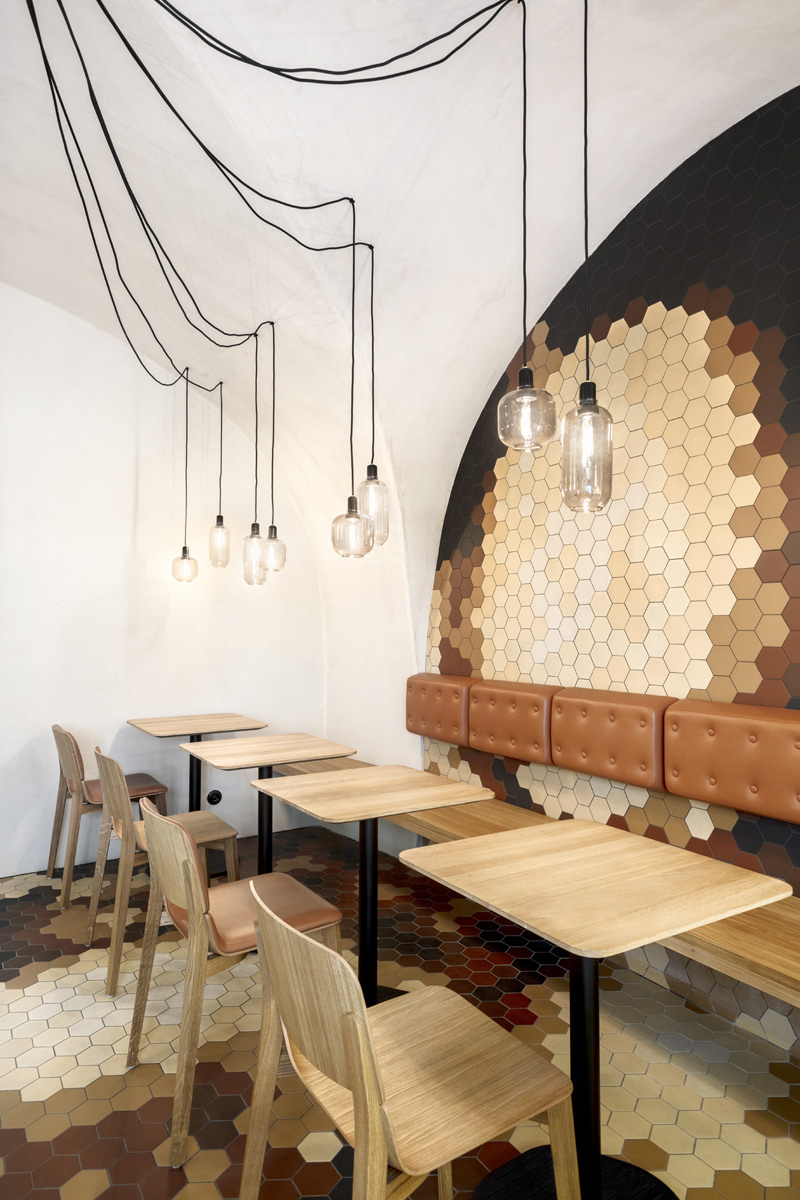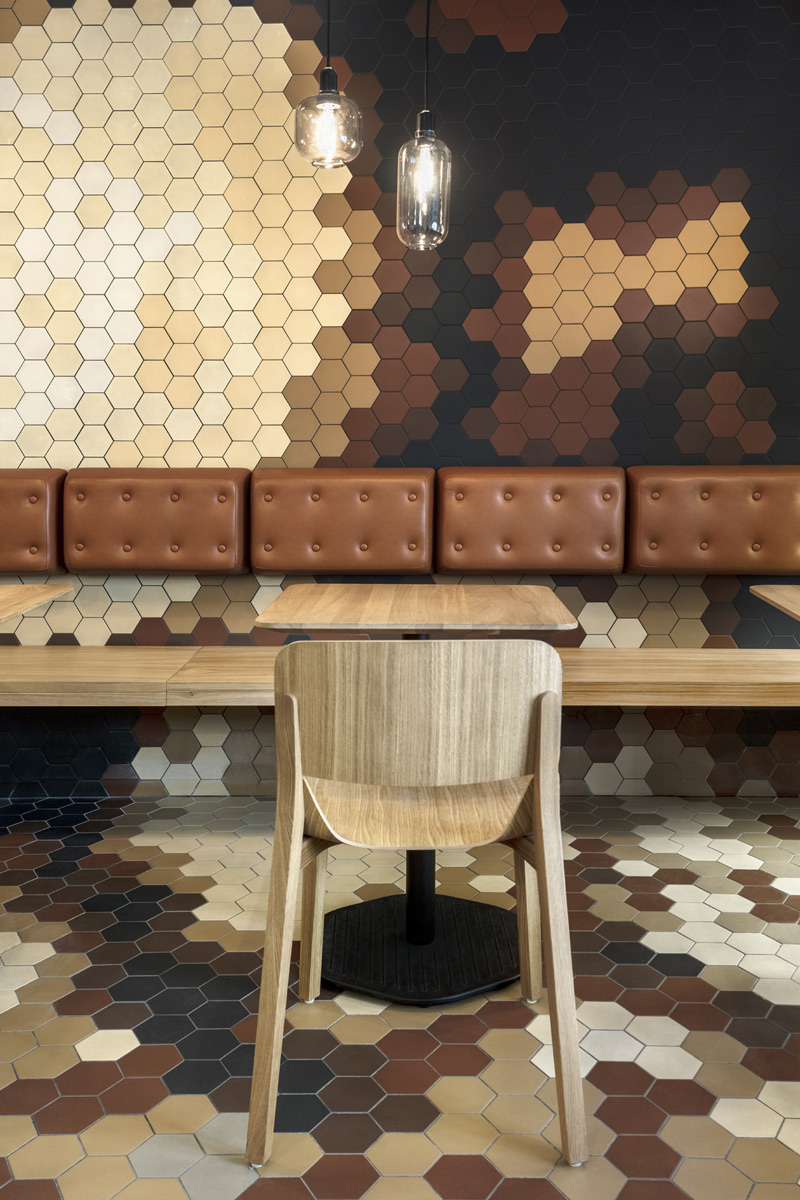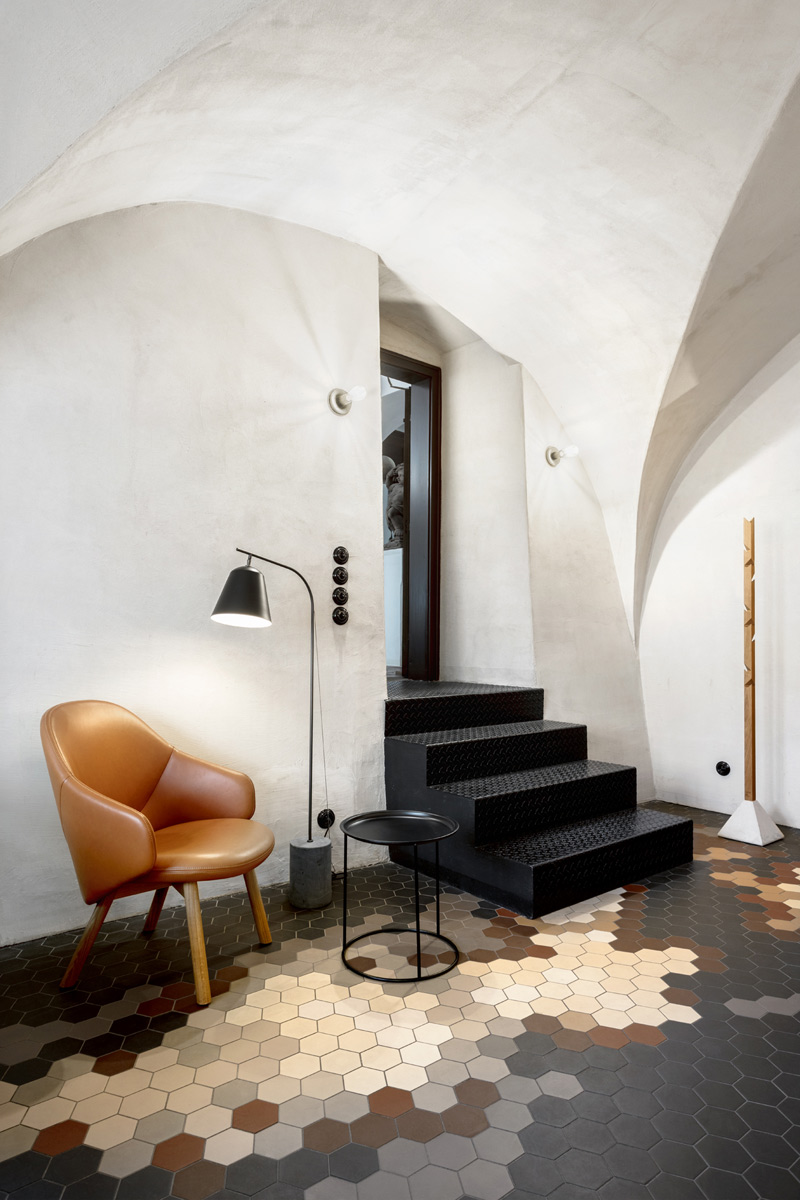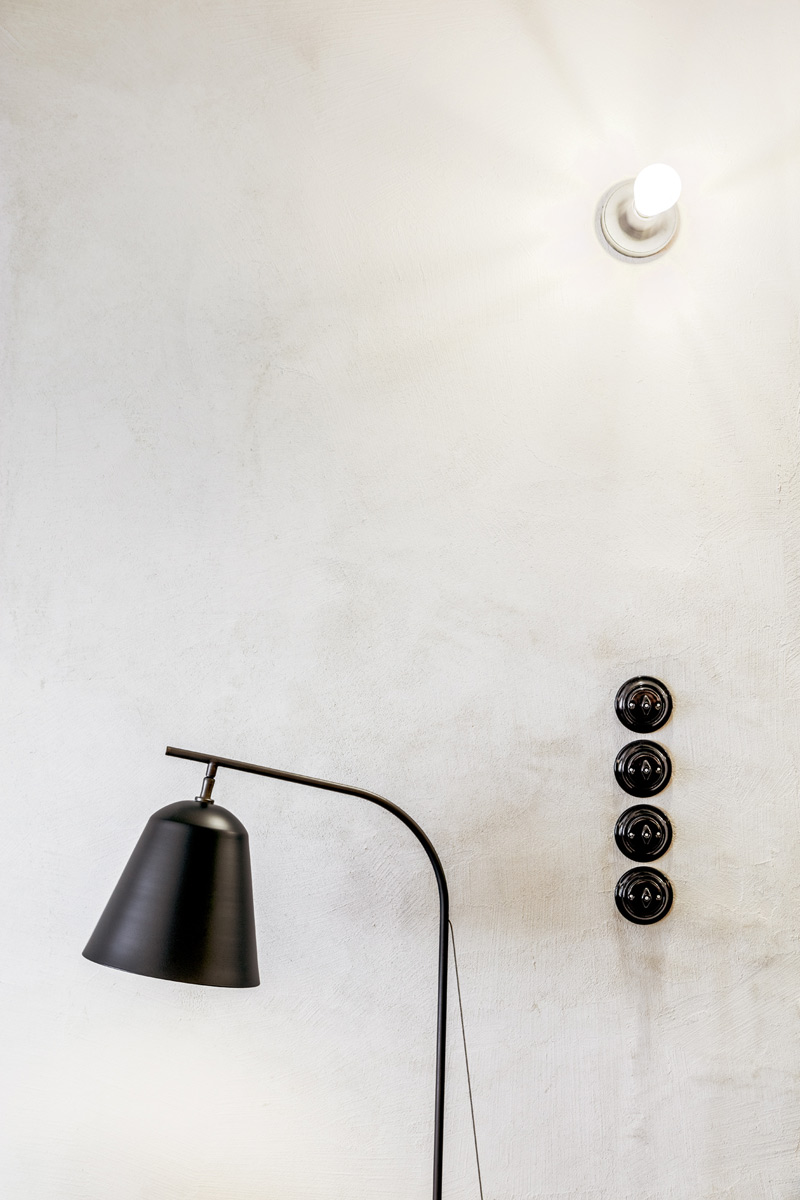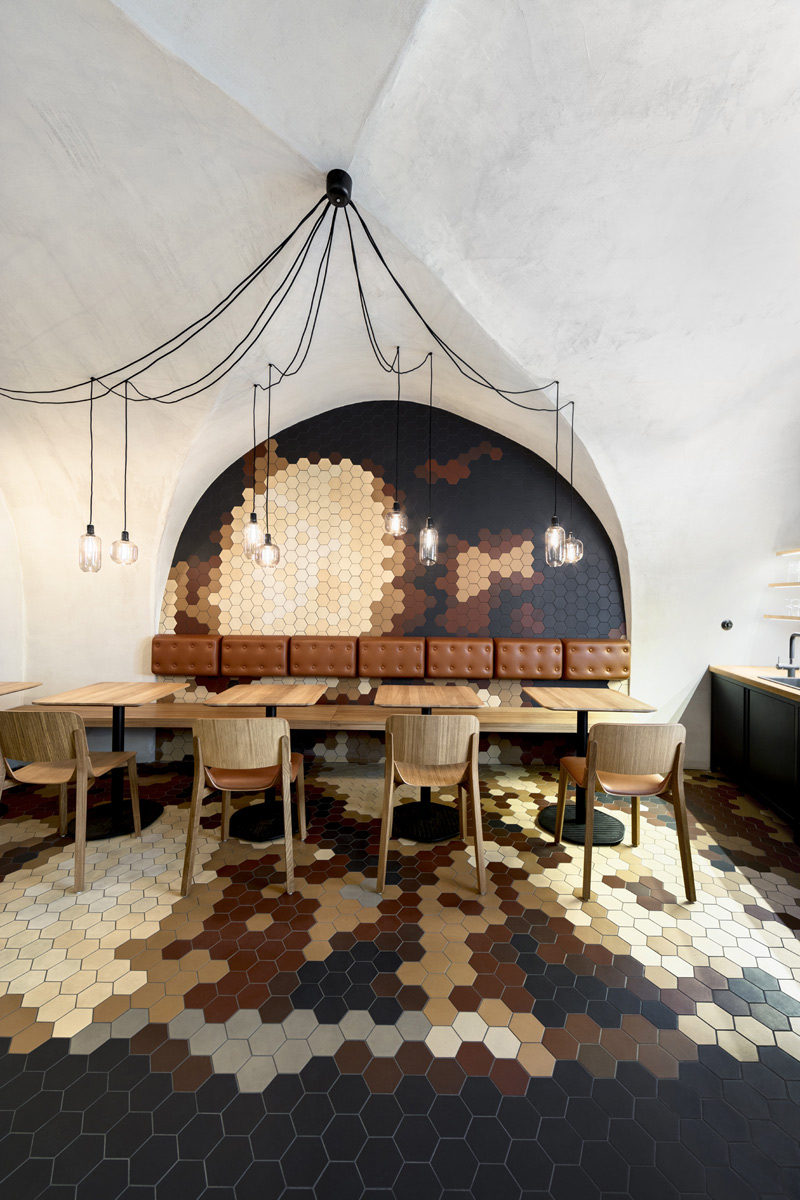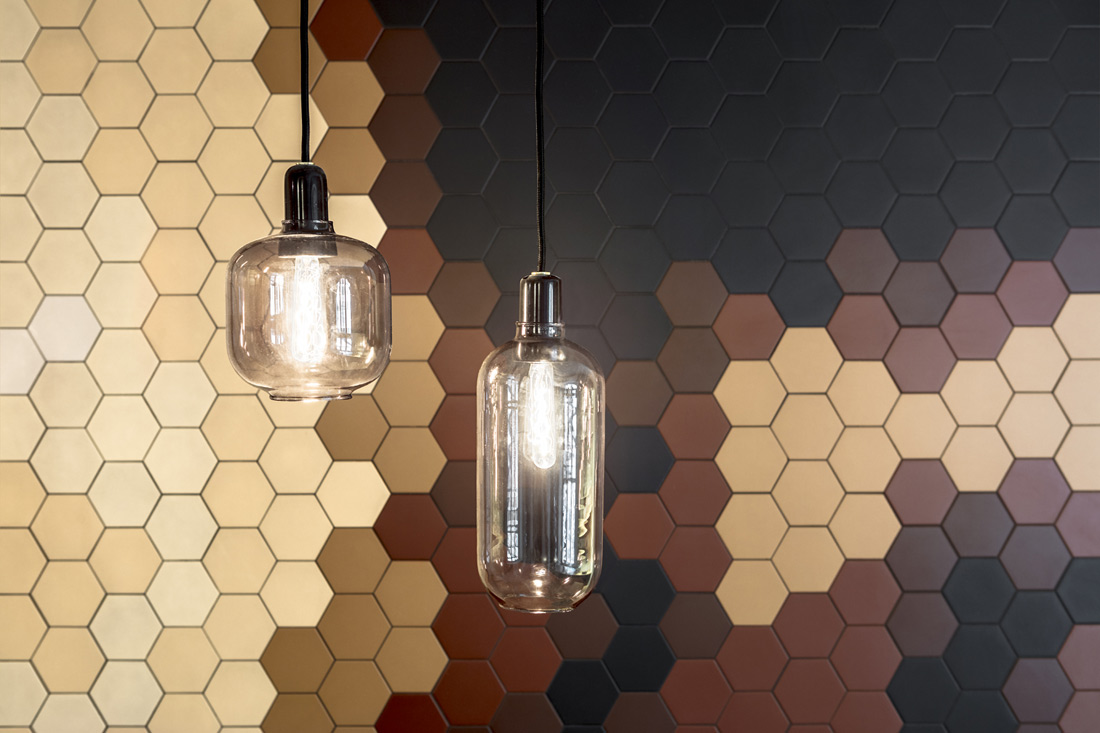 Credits
Autors
Vrtiška & Žák; Roman Vrtiška, Vladimír Žák
Client
Private
Year of completion
2018
Location
Prague, Czech Republic
Total area
50 m2
Photos
Kristina Hrabětová
Related posts
Powered by