The densification project of the Domaine de la Roseraie aims to increase the tourist accommodation capacity on the site and to develop its facilities. The typological and architectural choices are dictated by the site. A cruciform manor house, set on a pedestal. A remarkable greenhouse. A forest edge at the top of the site, bordering a Natura 2000 zone and a Roman camp, overlooking the valley. Phase one focuses on the first two shelters. On the heights of the property, units are accessible from the existing pathway. The accommodations reinforce the presence of the greenhouse and learn from it, both by using it as a programmatic complement for the shelters and by reinterpreting the constructional system. Each units is installed punctually on piles and designed for site resilience. The materiality of the façade echoes the former presence : the profiled textured U-glass establishes a dialogue through its reflection and proportions both with the existing utilitarian structure and the surrounding. The details of the units build on the inherent qualities of the prefabricated u- glass elements, using their geometry to negotiate the corner details in an innovative proposal.
What makes this project one-of-a-kind?
This project is above all a paradox. The paradox between a compact minimalist habitat and the comfort requirements of a high standard establishment.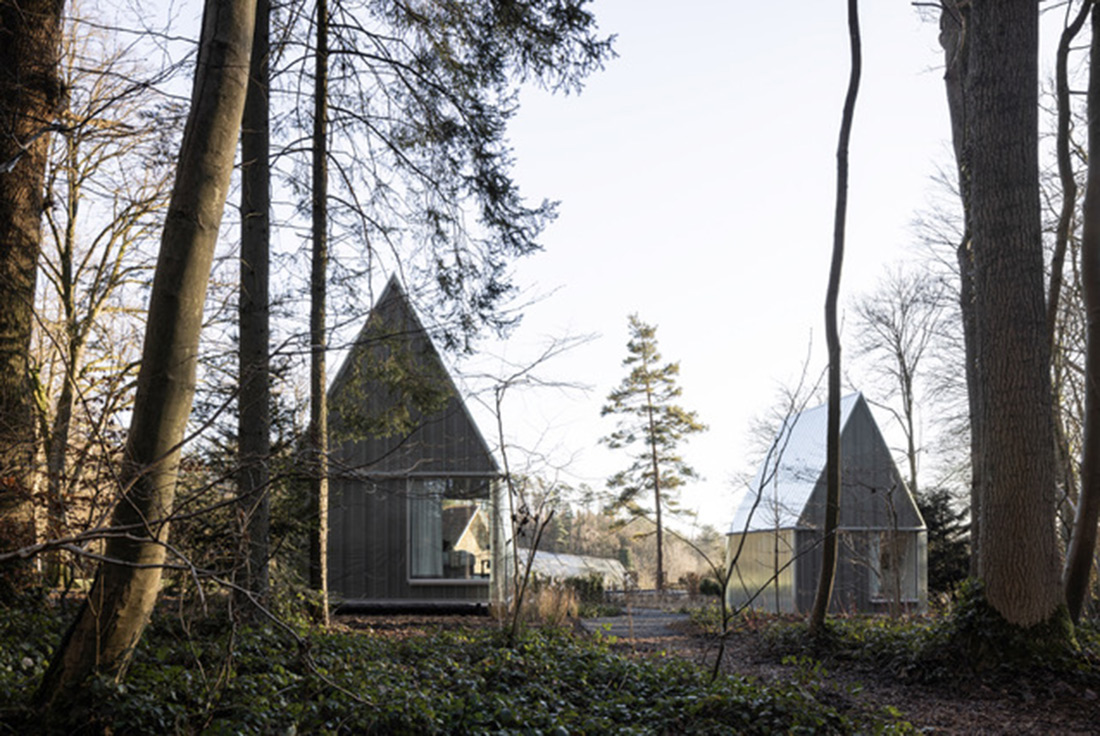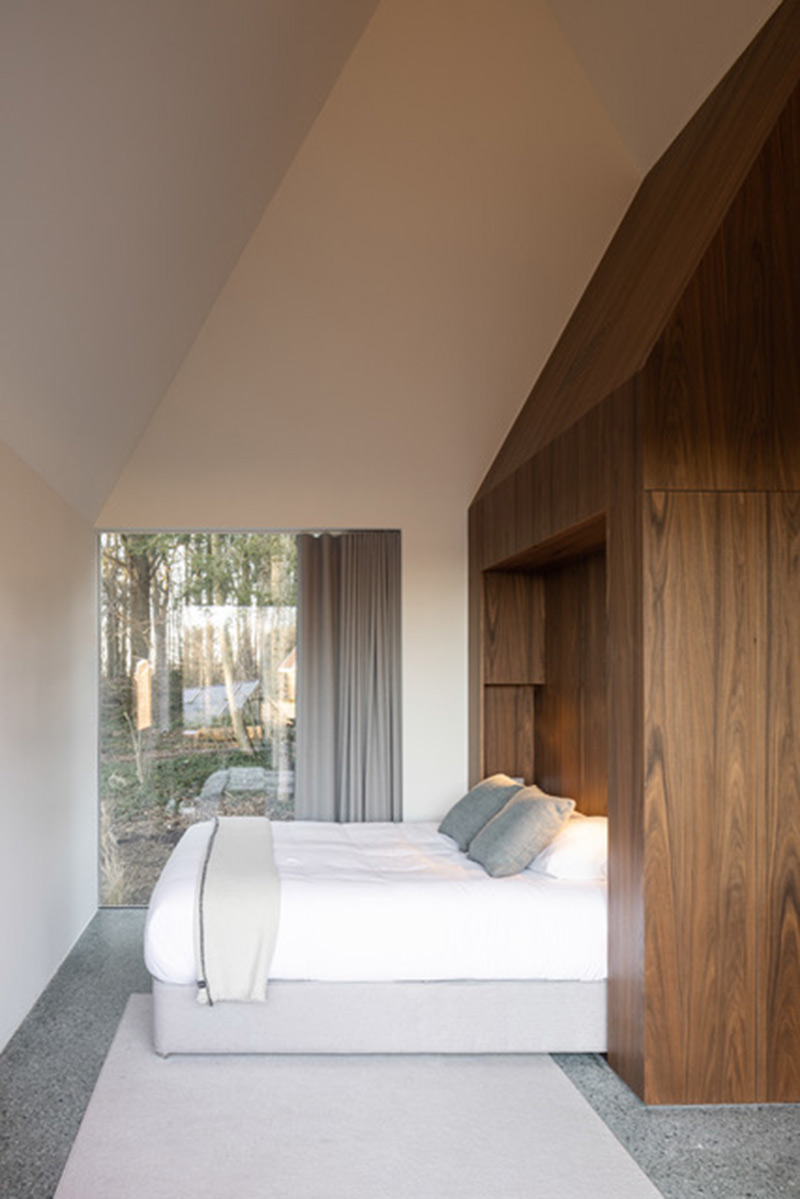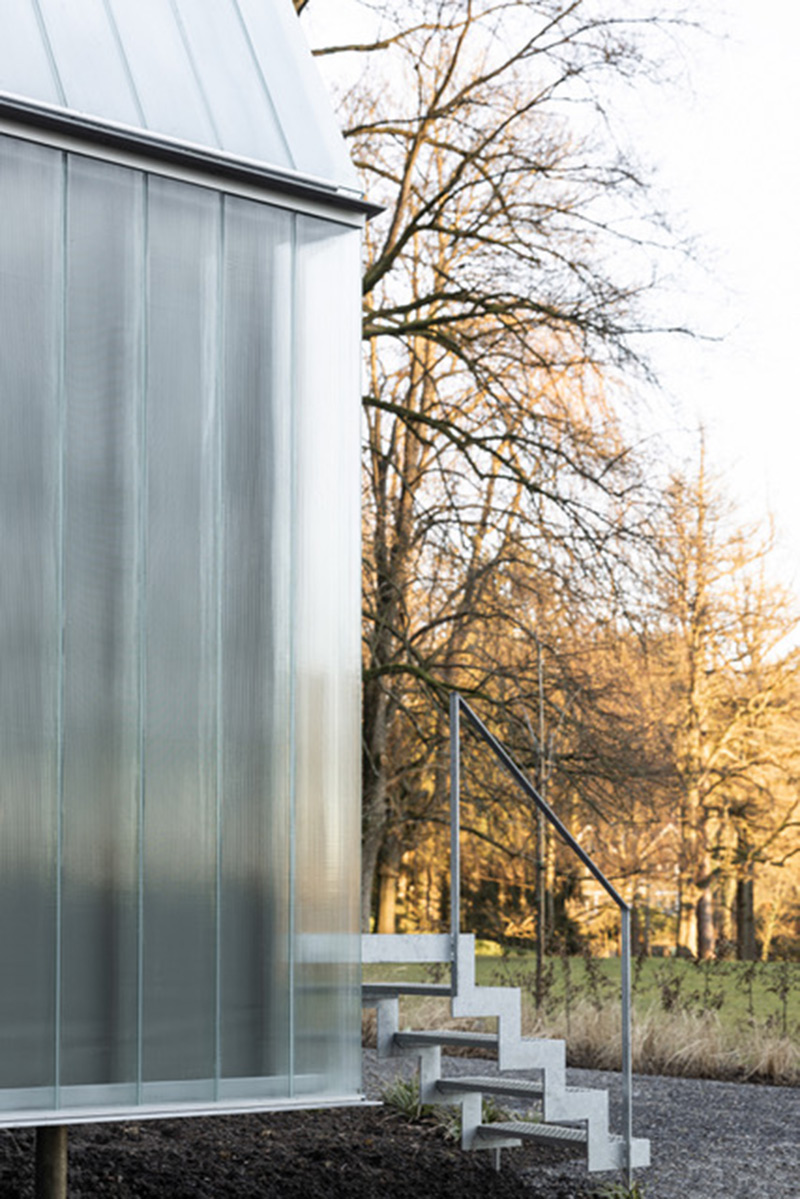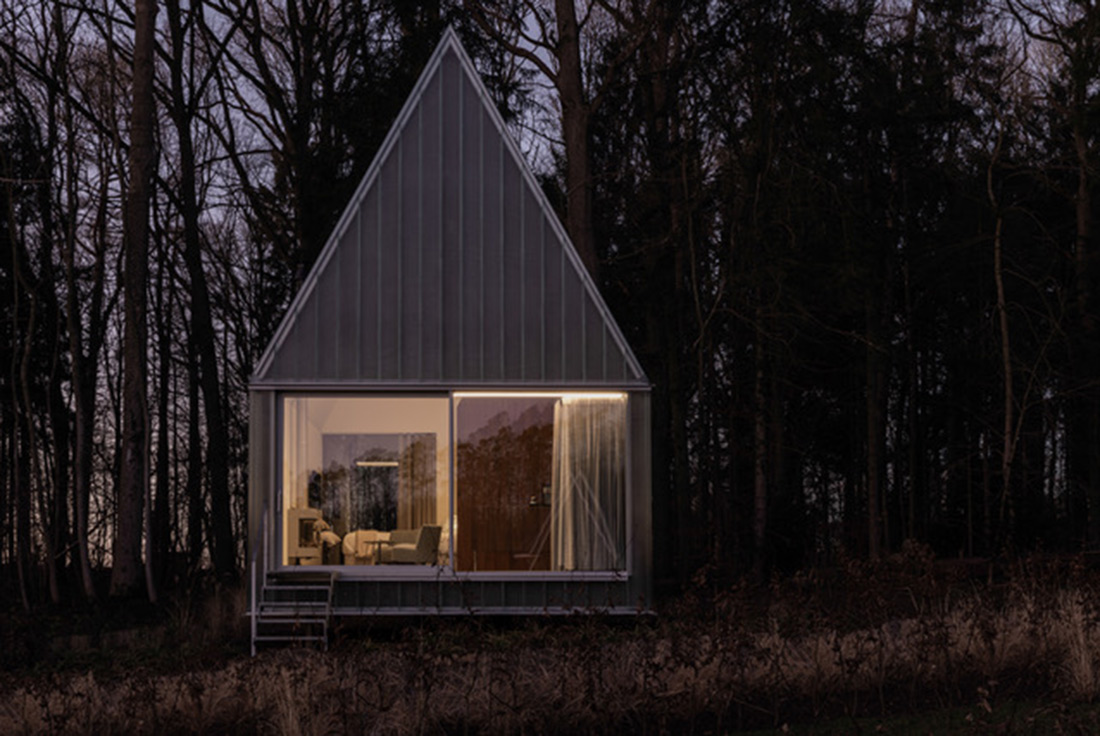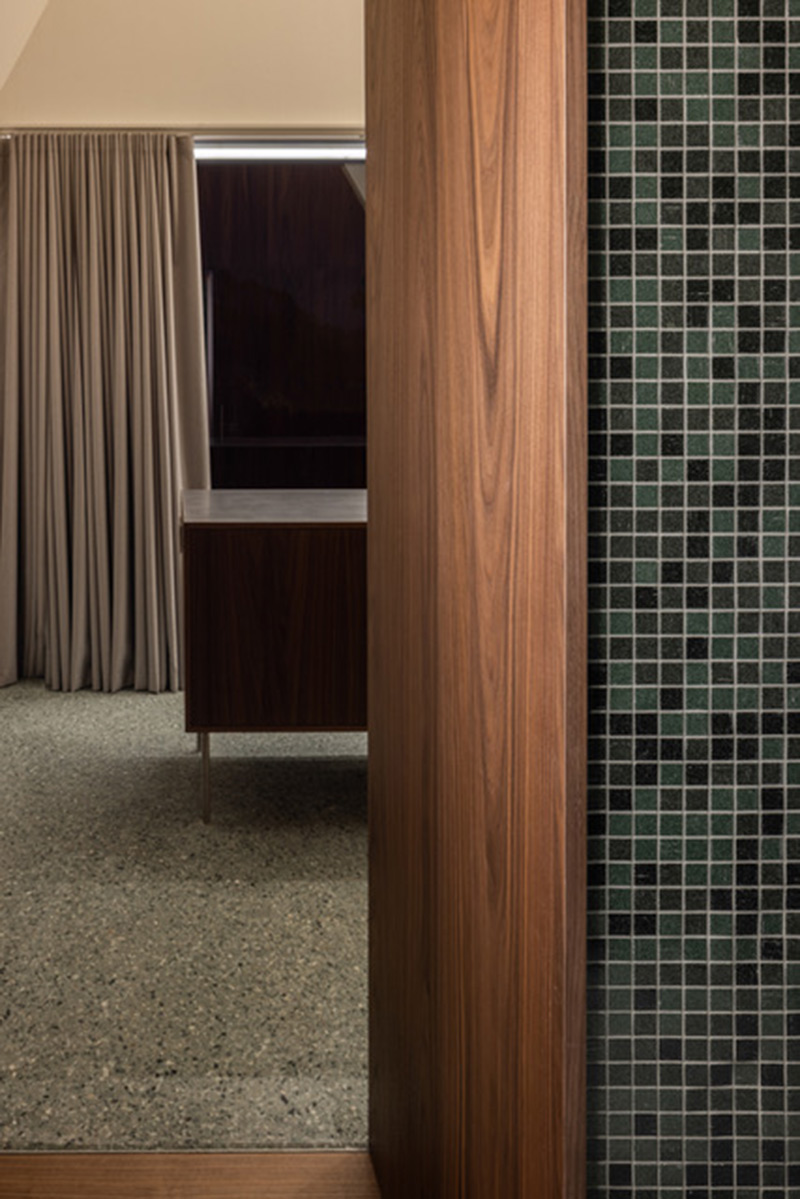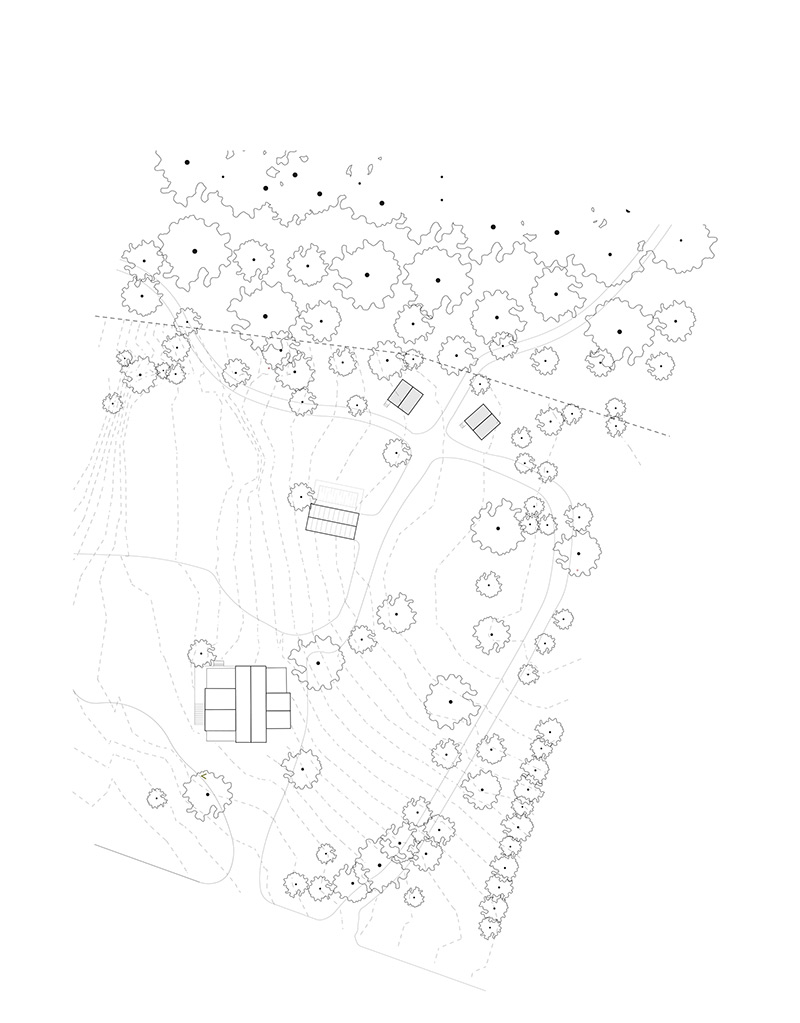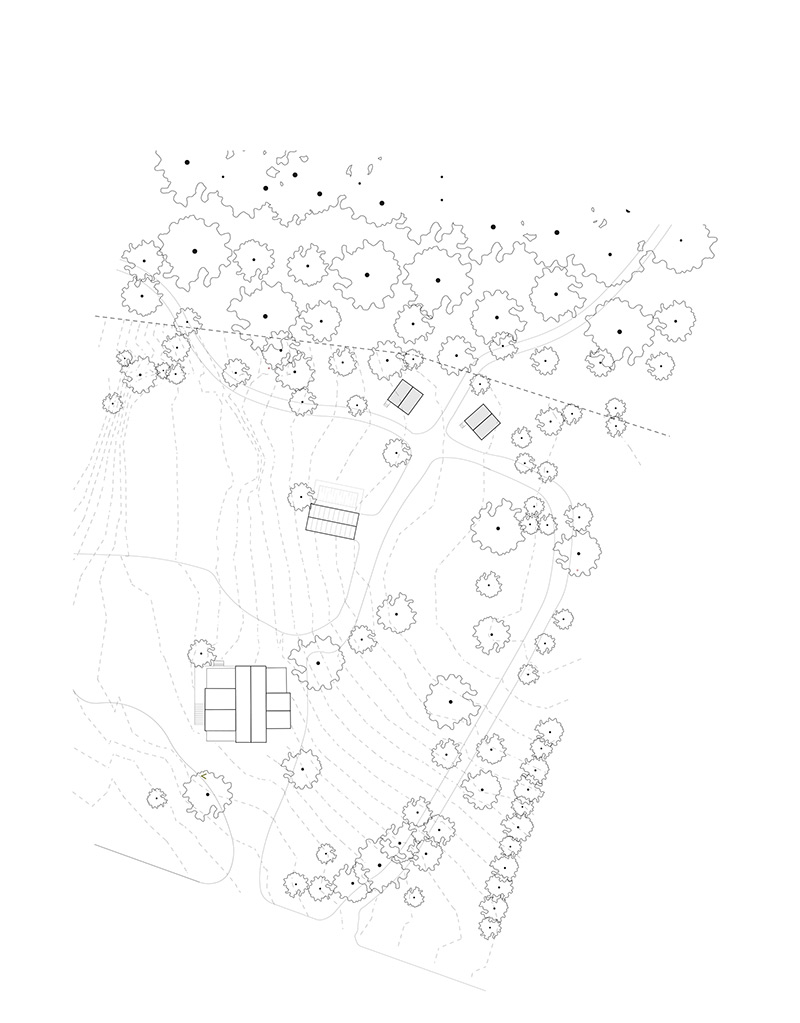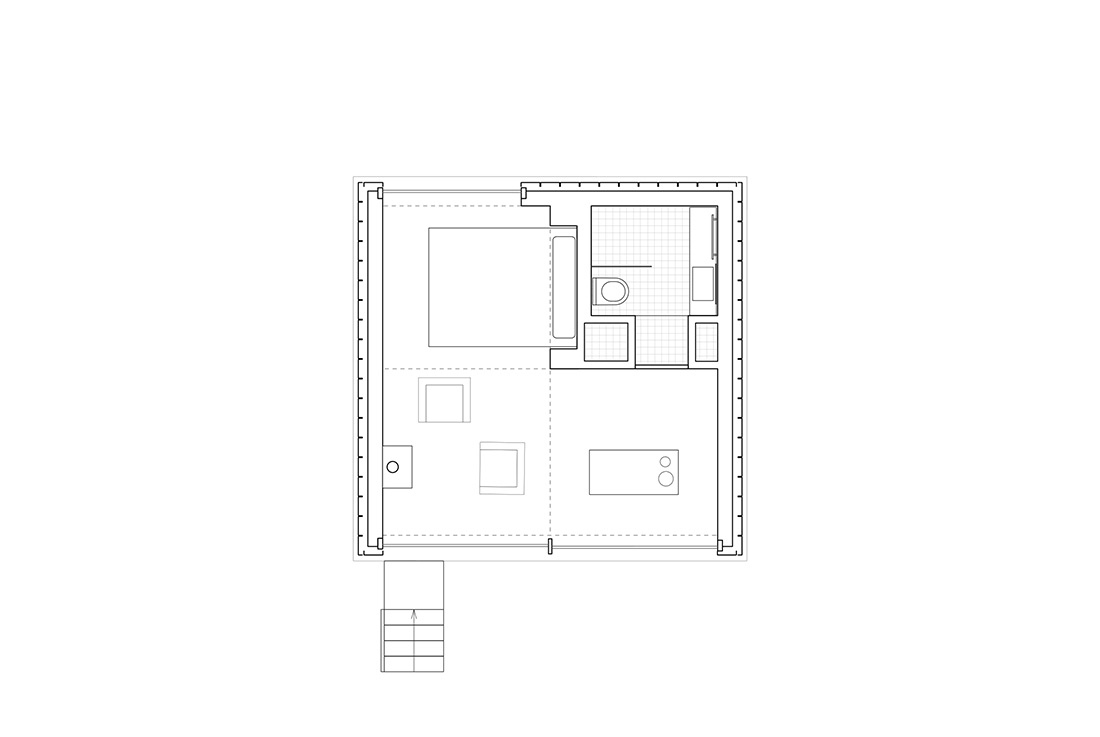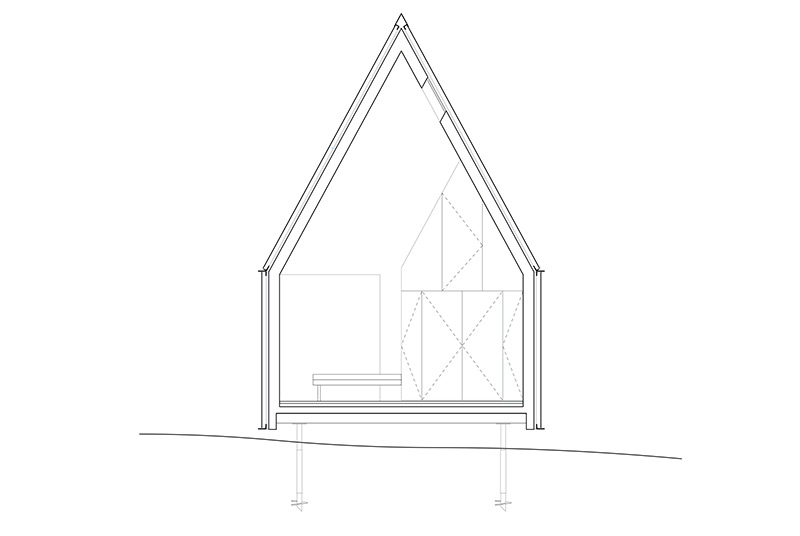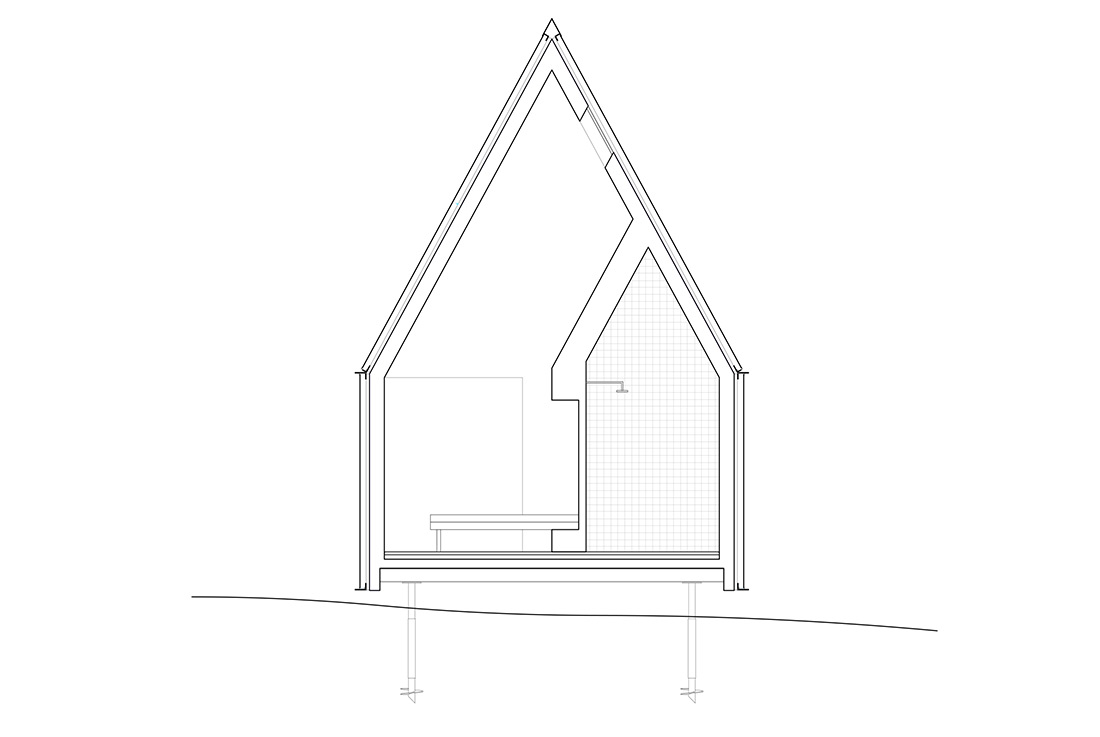 Credits
Architecture
Laboratoire
Client
Restaurant La Roseraie
Year of completion
2021
Location
Modave, Belgium
Total area
2 units of 25 m2
Site area
5.000 m2
Photos
Nicolas da Silva Lucas
Project Partners
TS Construct, Vitrerie Duchaine, Antoine Riche menuiserie, Hugues Borghelotto, SEA+partners, MEP
Related posts
Powered by