Twenty years ago, arts center nOna suffered from lack of space. In 2016 the building of a second theatre hall started on the adjacent printing business site. The site is situated in the middle of a block with a medieval alley that separates the old and new site. The new extension got embedded in the urban fabric, consisting of interior and exterior rooms. Three patios as urban 'rooms' were created around the new theatre hall and the multifunctional forum. They were created in collaboration with artist Nick Ervinck with the concept 'brick in motion'. The new theatre hall is now a multifunctional concrete box of which the concrete facade is engraved with N O N A, reminiscing about the former printing business of the site. The theatre hall is constructed according to the box-in-a-box concept to meet the acoustic requirements of the building. The new building at the street side visualizes nOna and serves as a gate to the inner area. nOna is the first building in the Benelux to be built in circular concrete and printing plates of the former printing business were reused for the sanitary walls. The search for densifi cation of the site creates new sustainable connections in the city. During the building process, sustainable collaborations were made with the neighbours, non-profit organizations and schools.
What makes this project one-of-a-kind?
dmv A took on the challenge to create an extension of arts center nOna with theatre hall in the middle of a dense urban fabric by capitalizing on the capricious form of the plot. The project is a symbiosis of architecture and art which is reflected in the exterior brick patios, designed in collaboration with artist Nick Ervinck. It is also the first project in the Benelux that is built in green/circular concrete.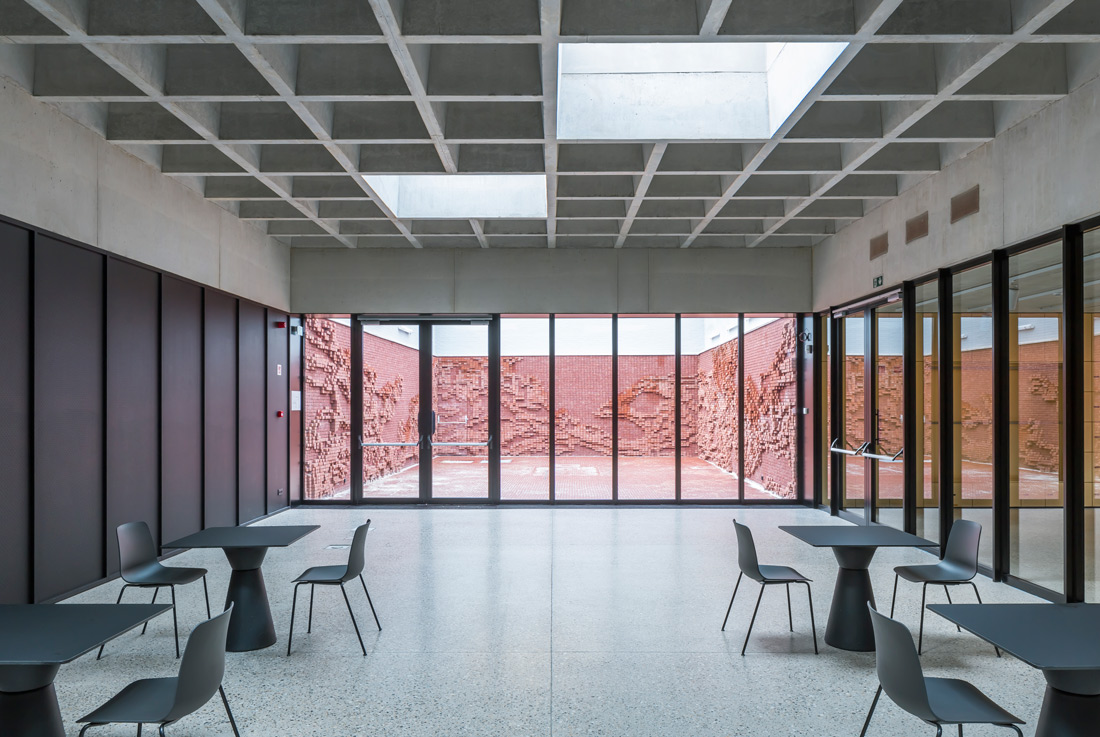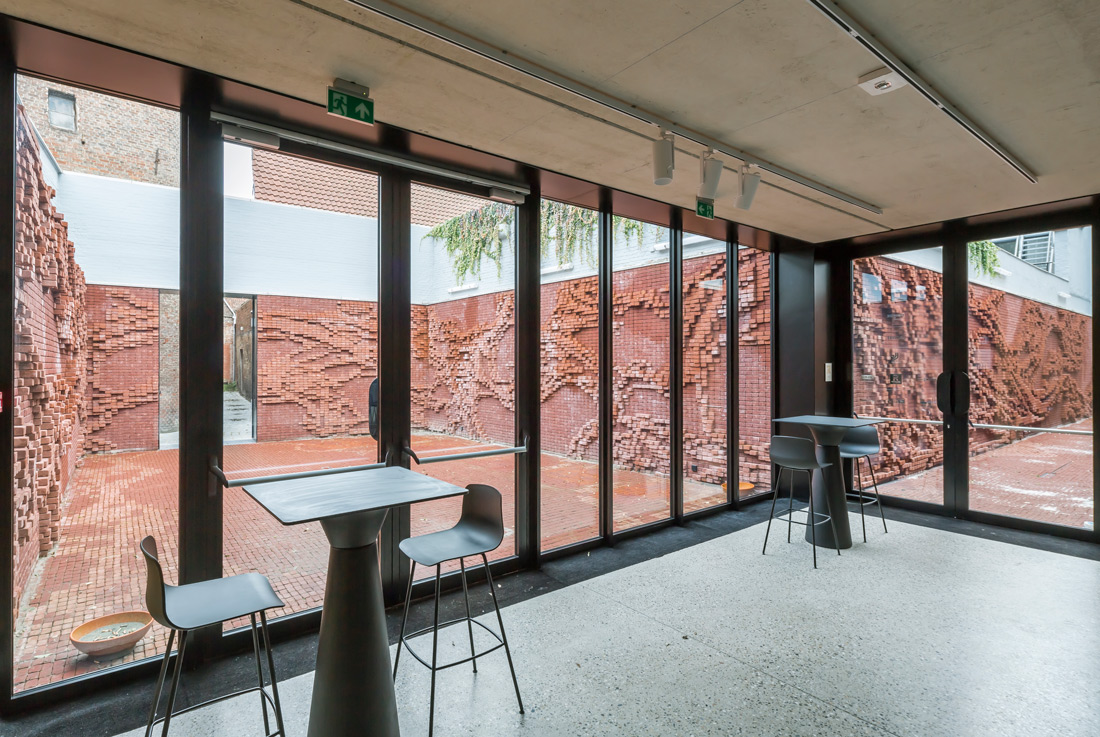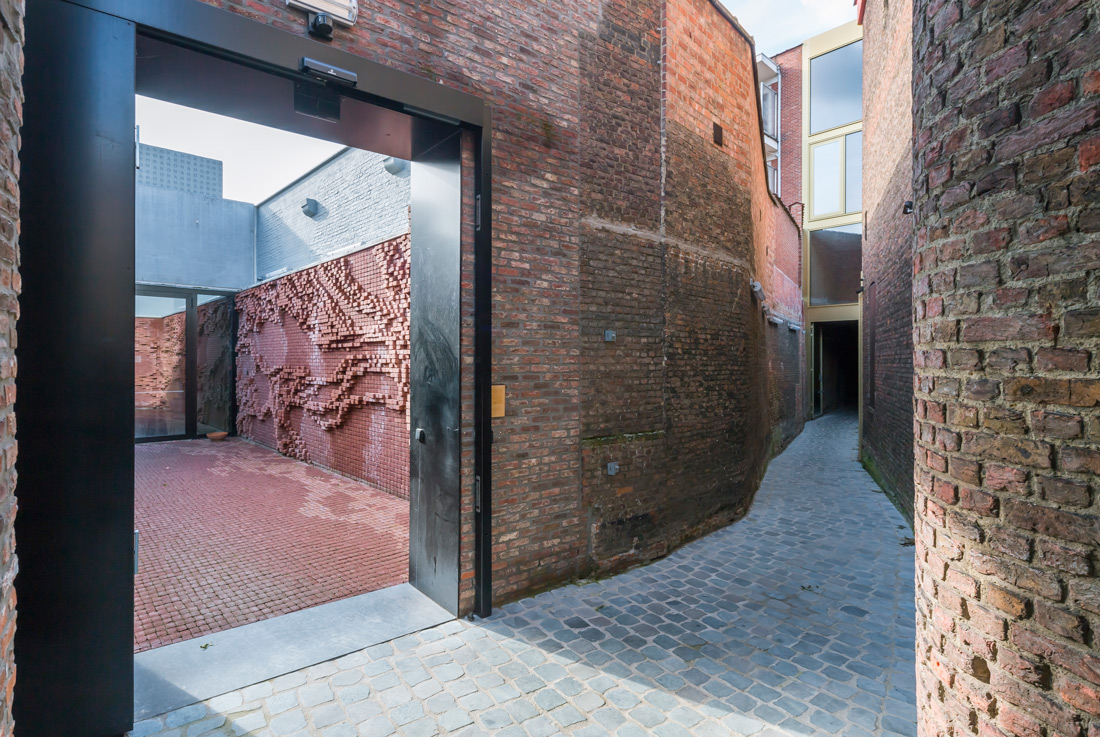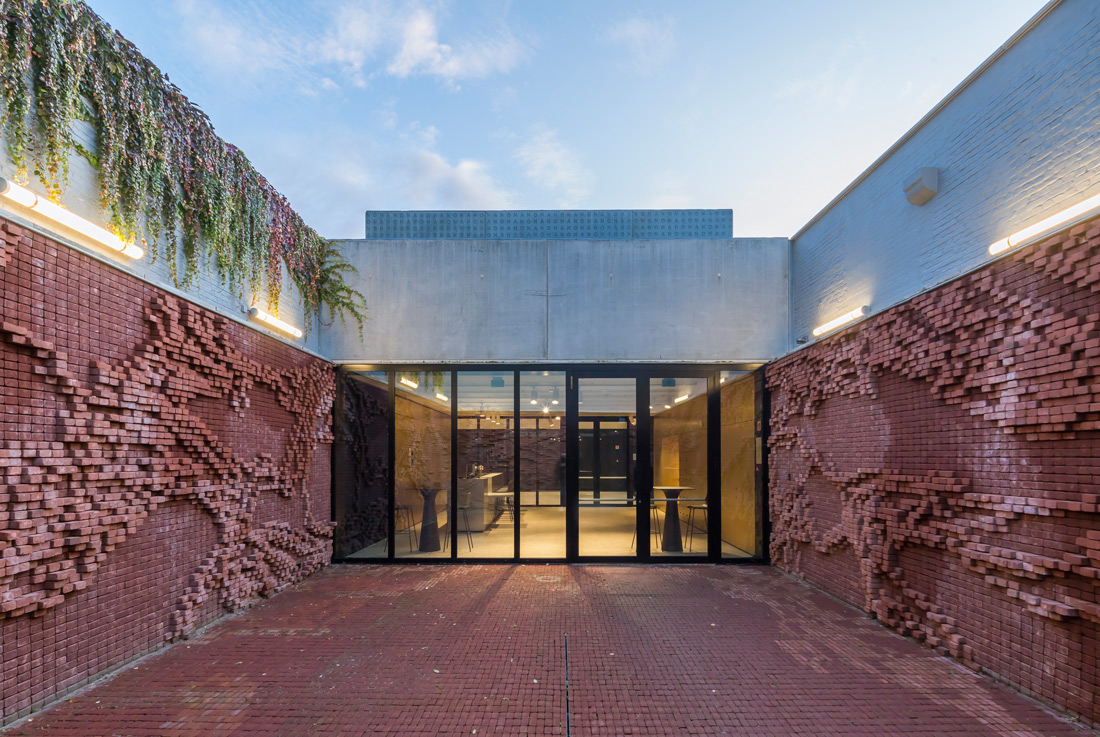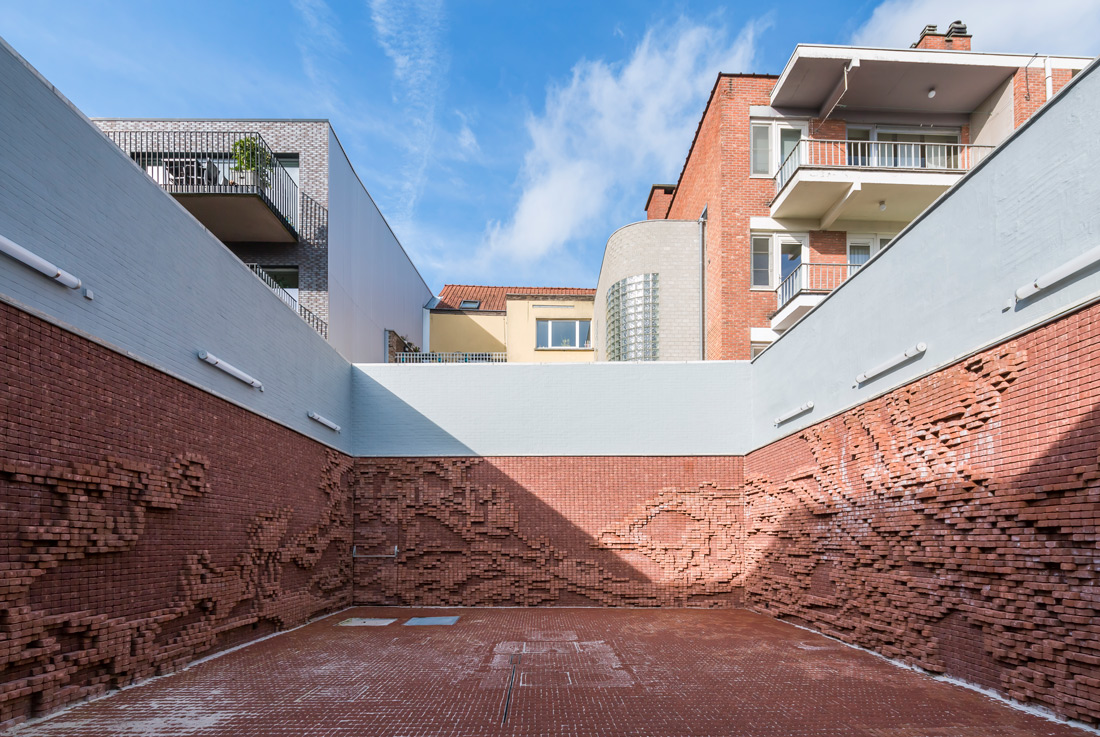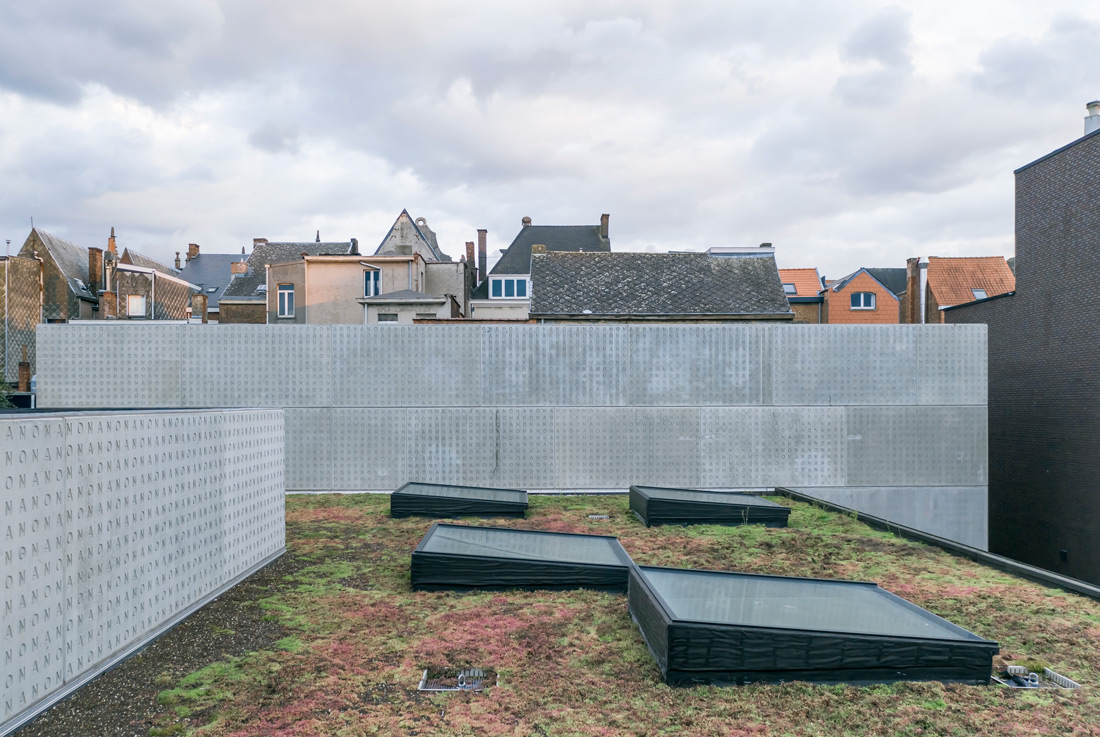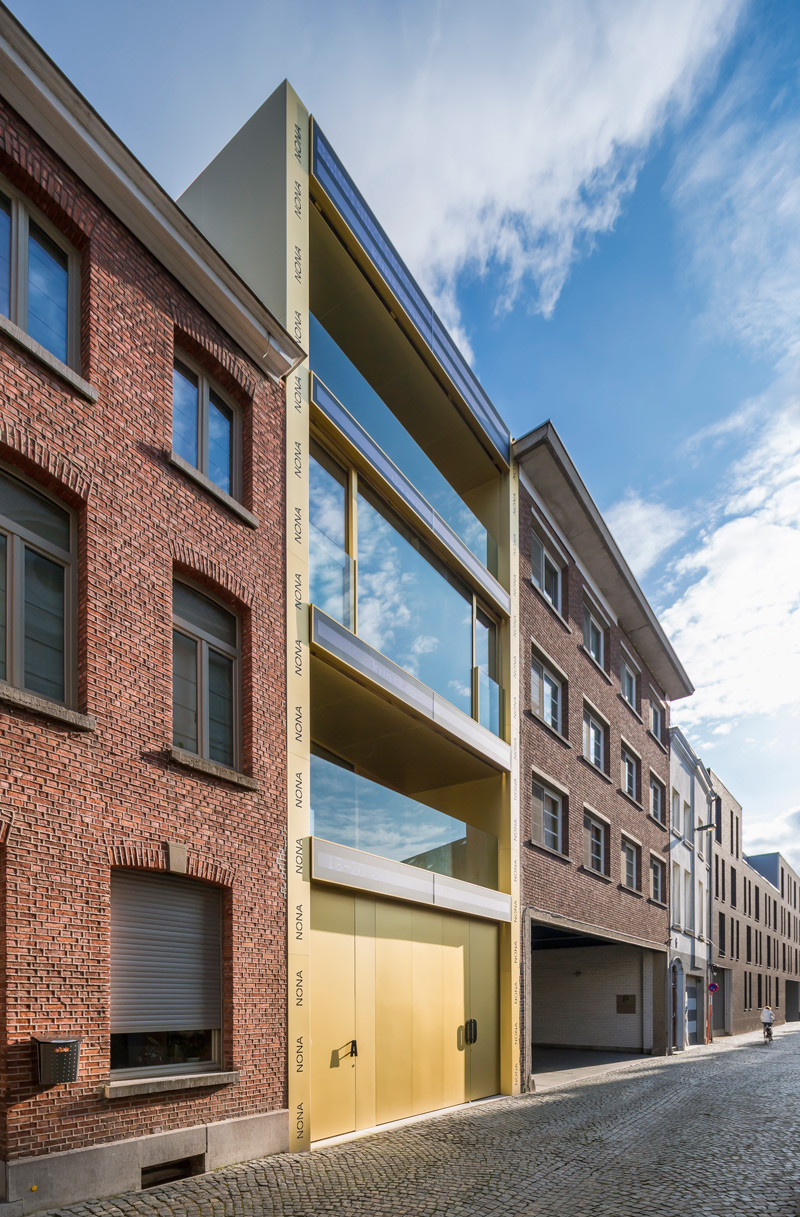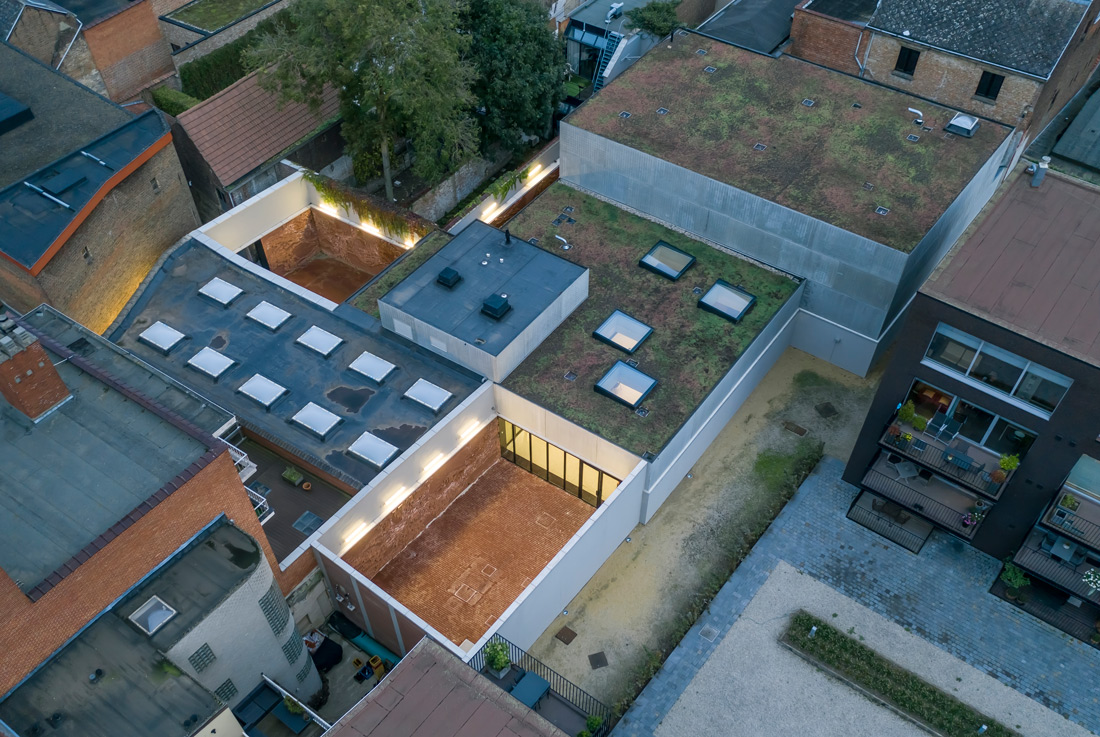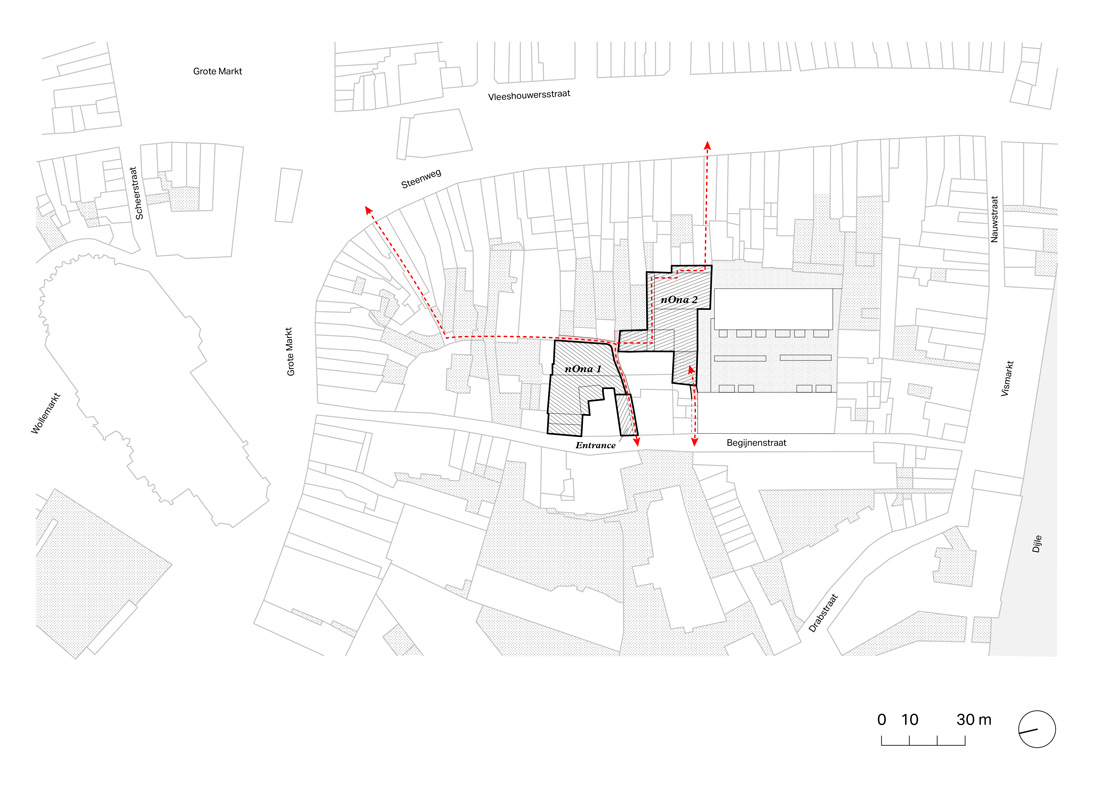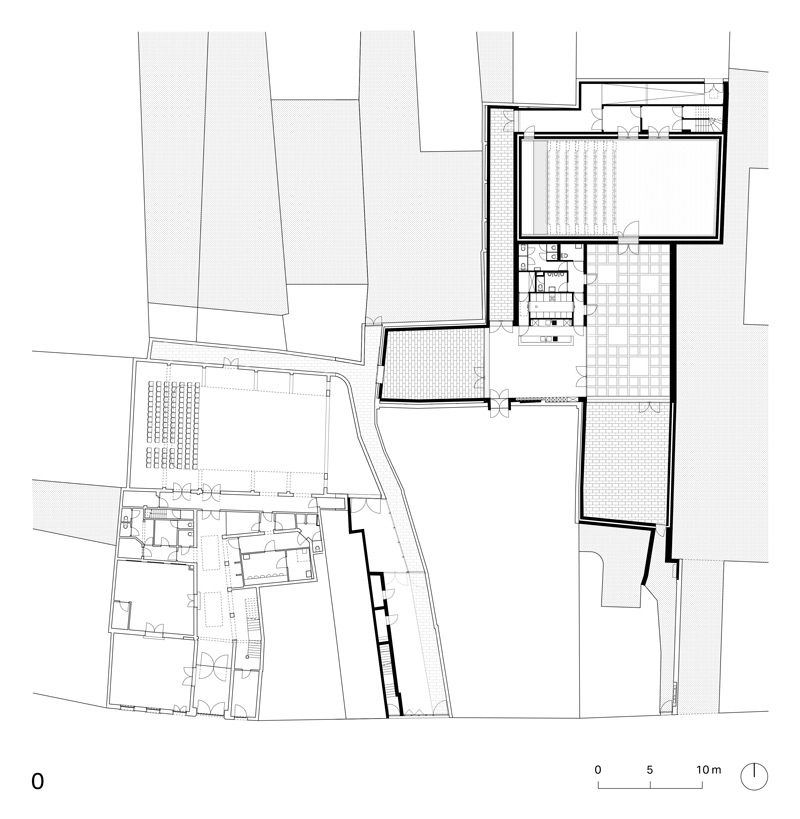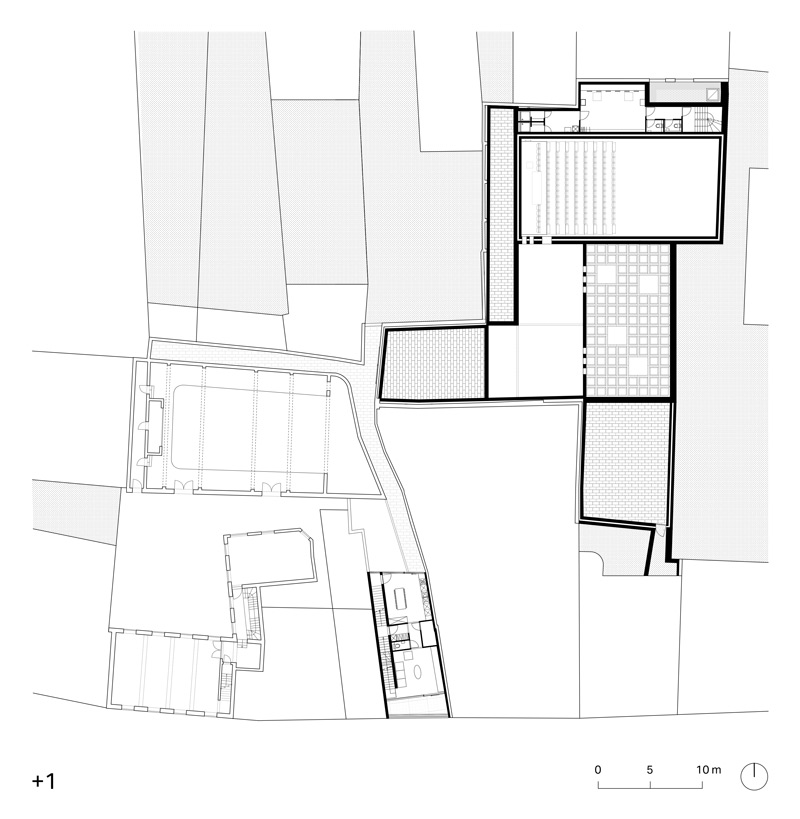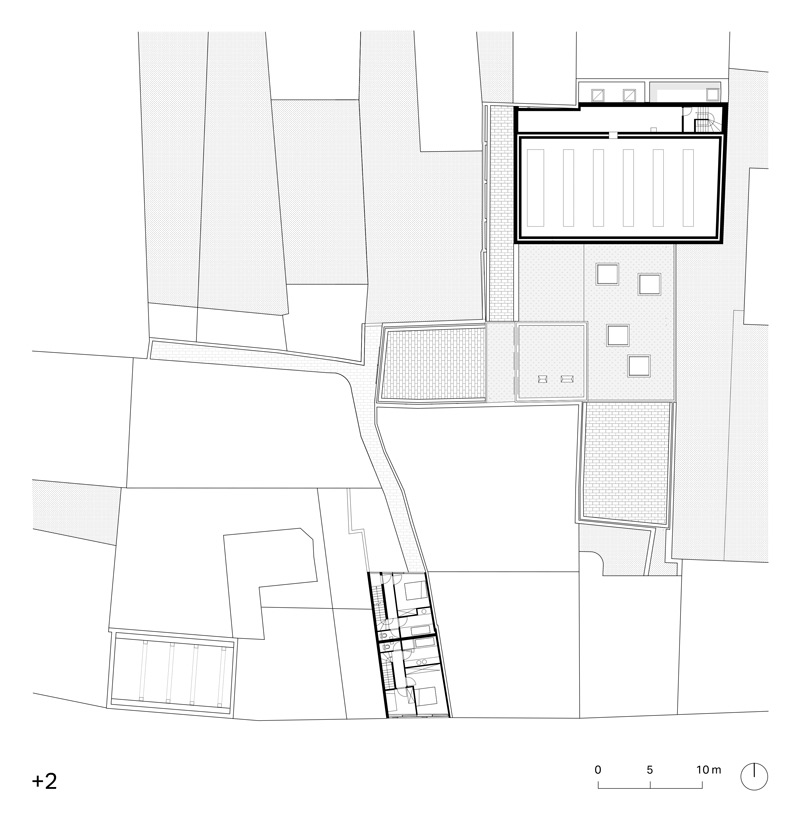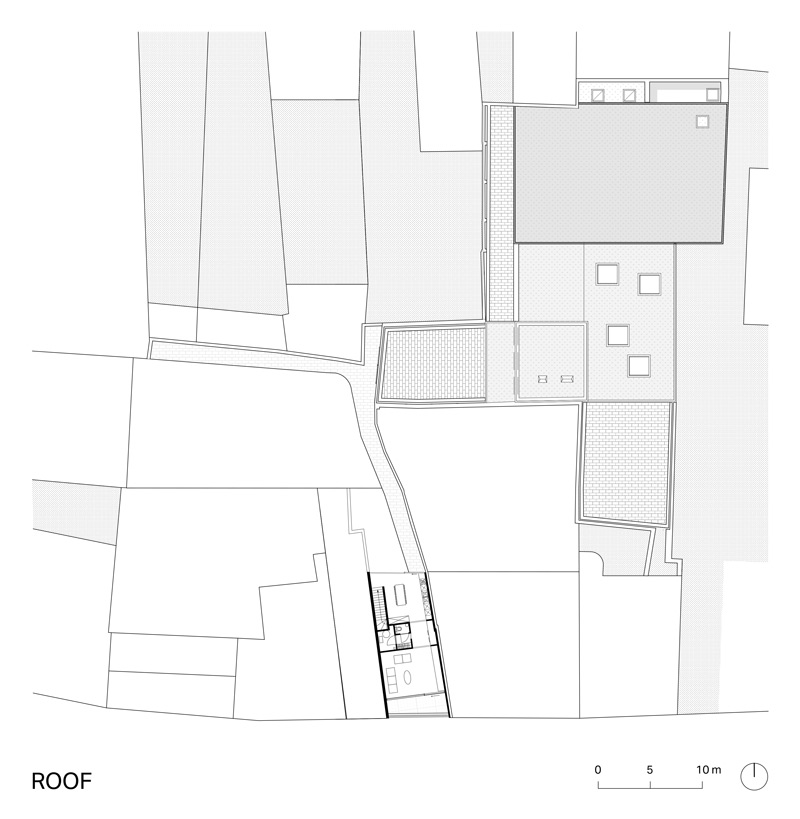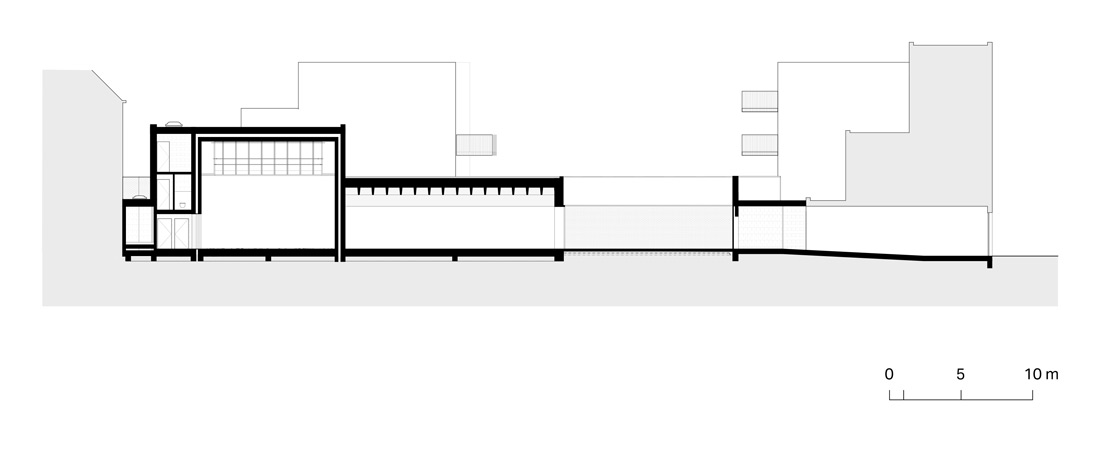 Credits
Architecture
dmvA
Client
vzw Theater Teater
Year of completion
2020
Location
Mechelen, Belgium
Total area
962 m2
Photos
Sergio Pirrone
Project Partners
Willems & co, Wienerberger, Jacobs Beton, Eternit, Reynaers, Modular, Velux
Related posts
Powered by