The restaurant "Černá Madona" is located in "Dům u Černé Matky Boží", Cubist building completed in 1912 according to a design by Josef Gočár and National Cultural Monument in Prague. Modern interior followed the historical value of the house. Cubist approach to form was used in the modern context. A style created by common elements from the smallest to the largest scale in every detail.
Old-fashioned materials as brass, solid wood, marquetry veneer, stained glass etc., paints and handicrafts were used in the contemporary way. A large part of interior elements such as lamps, parquet, tables, hangers, flower pots, doors, handles, etc. were originally custom made. Highest quality materials were used with attention to quality craftsmanship of all the smallest details.
The graphic design was also elaborated in detail in cooperation with graphic designers Michal Veltruský and Jonathan Kuna and typographer Jan Novák, who created an original font for the restaurant.
What makes this project one-of-a-kind?
The restaurant is located in the House At the Black Madonna. Original Cubist building designed by architect Josef Gočár is one of its kind in the world. It is one of a few examples of a Cubist architecture in Czech Republic.
There is a Czech museum of Cubism and authentic Cubist café in the 1st floor. When there is a task to design a restaurant in such a building it has lot of exclamation marks. One of them is a status of a National Cultural Monument. National Heritage Institute watching all details. But we made it. We were satisfied and they were satisfied. Emphasis was placed on every detail in the interior just as in cubist architecture. Such a contract is very demanding. Except for the chairs, everything was custom made.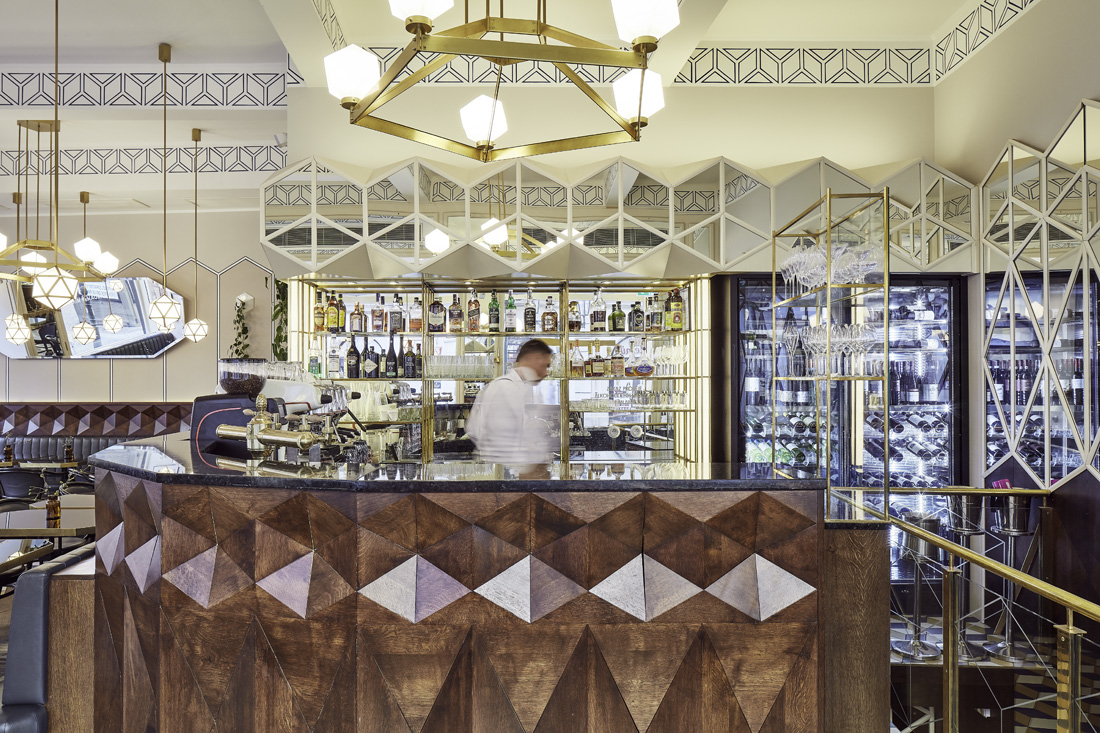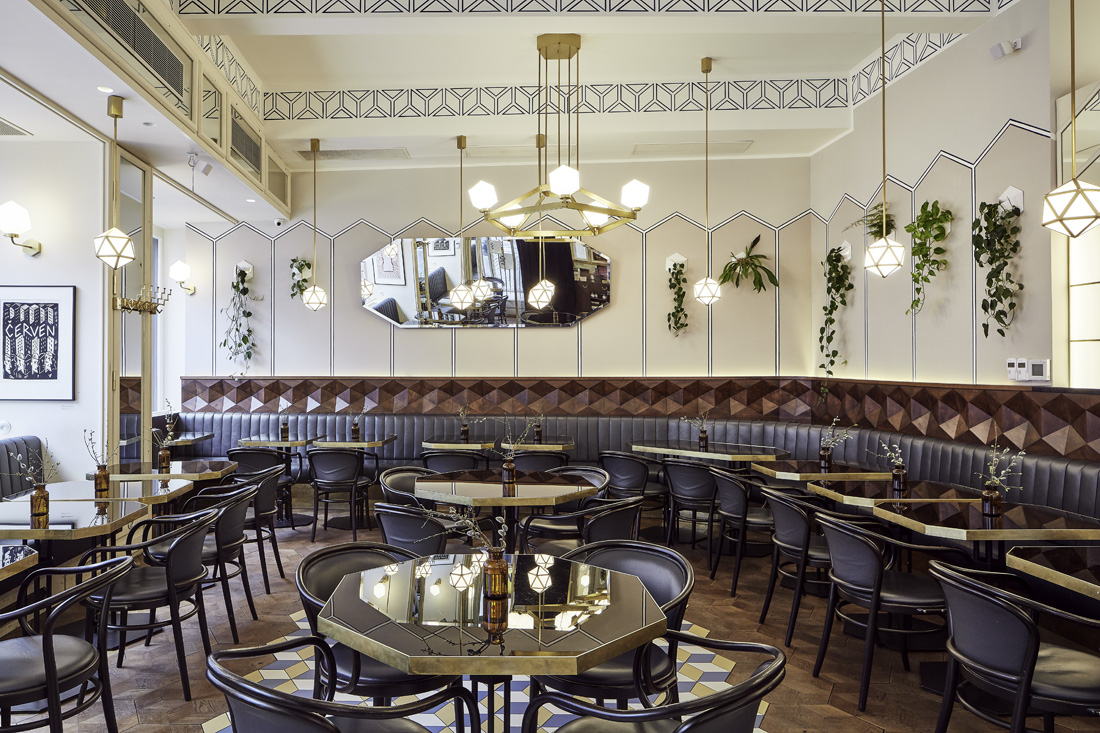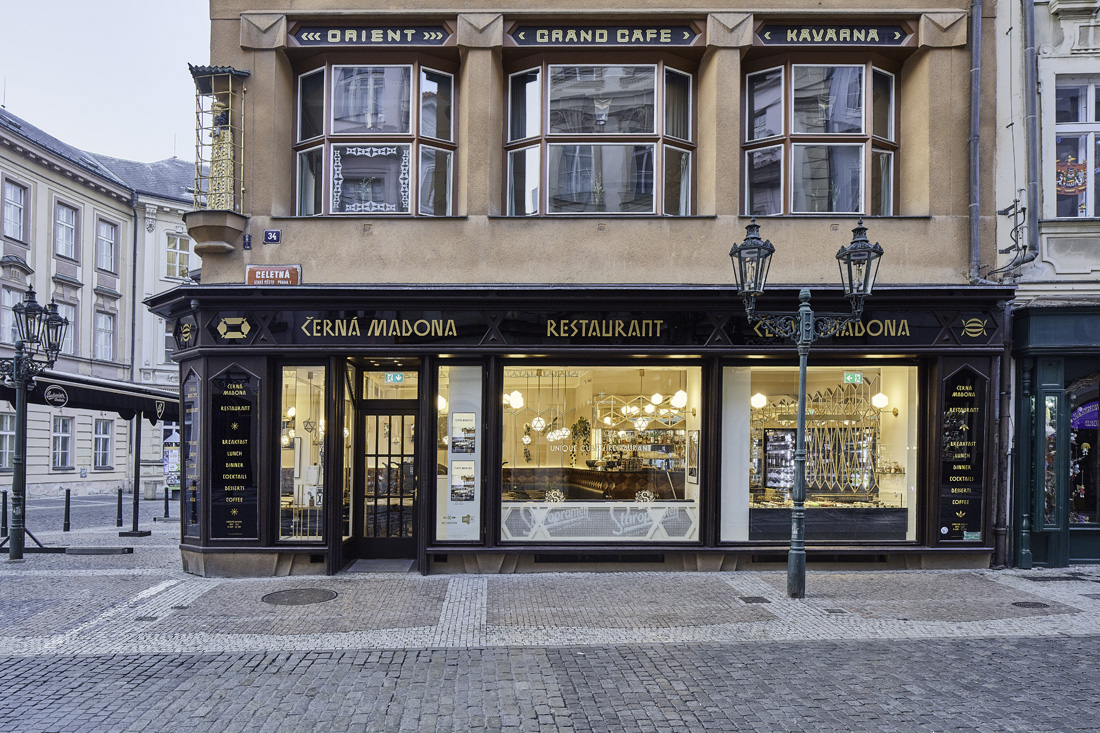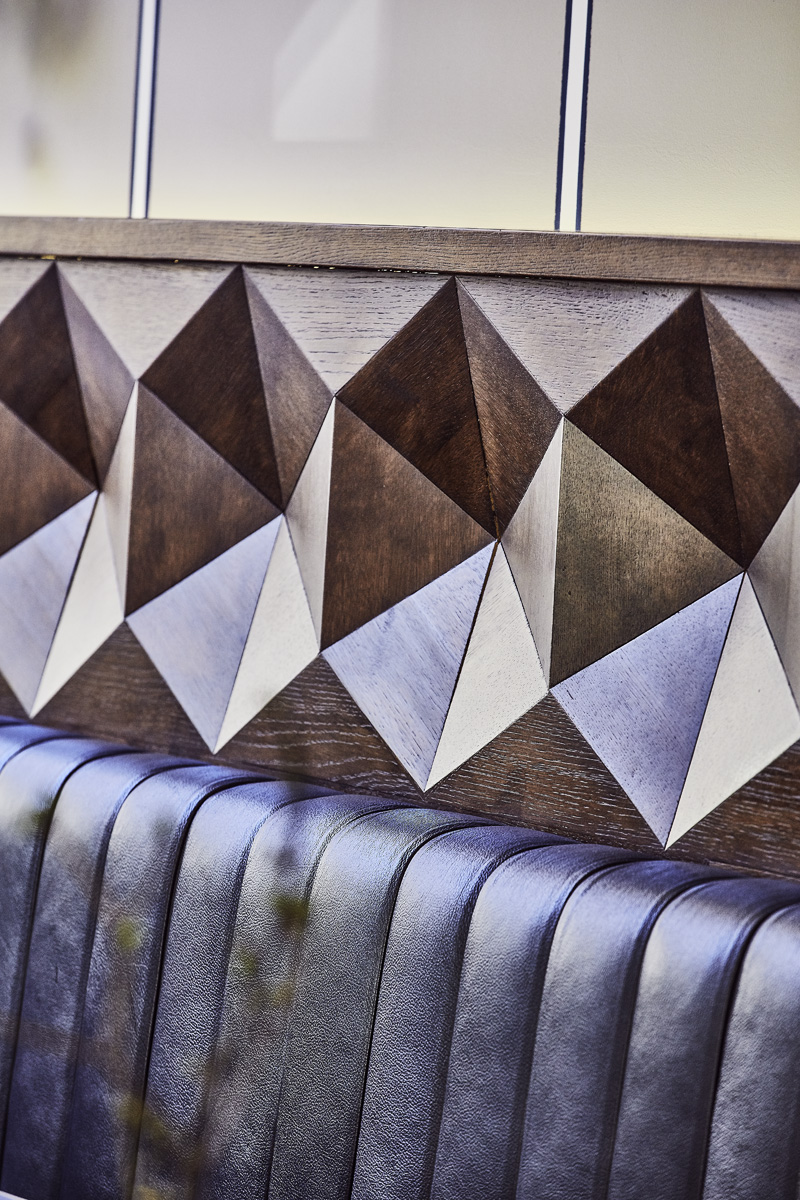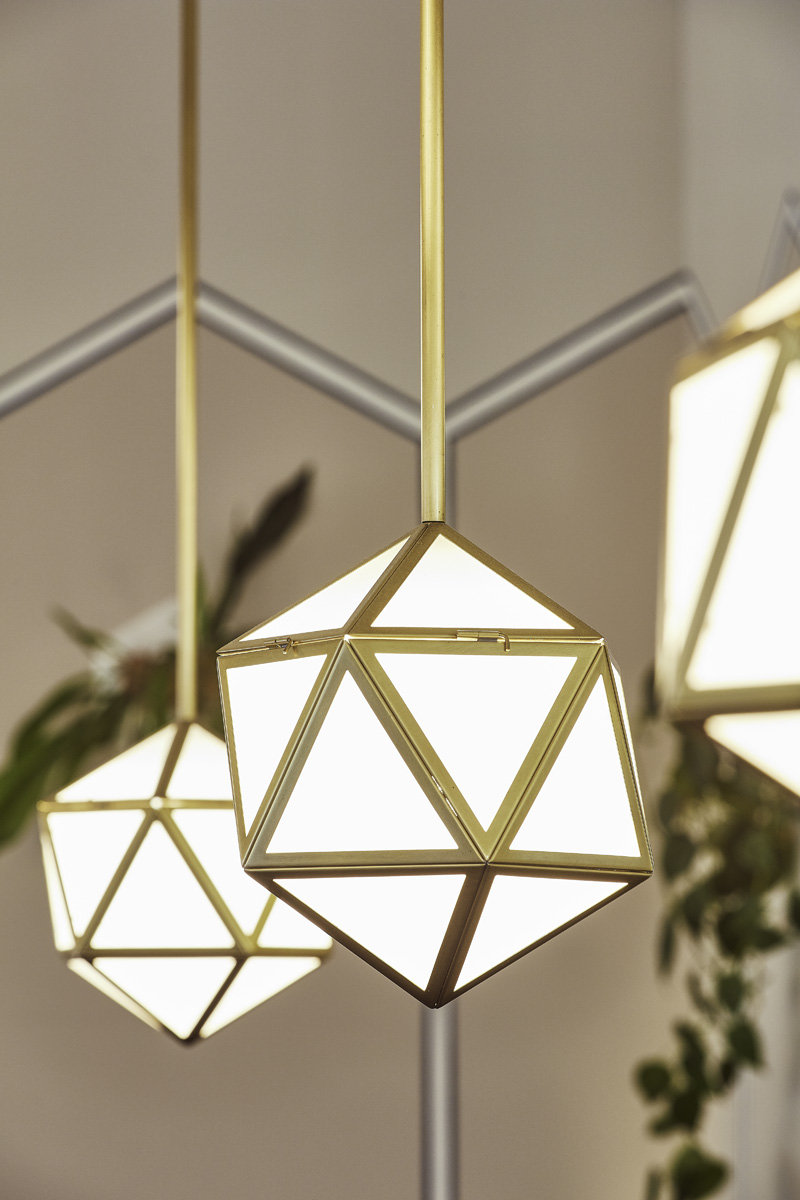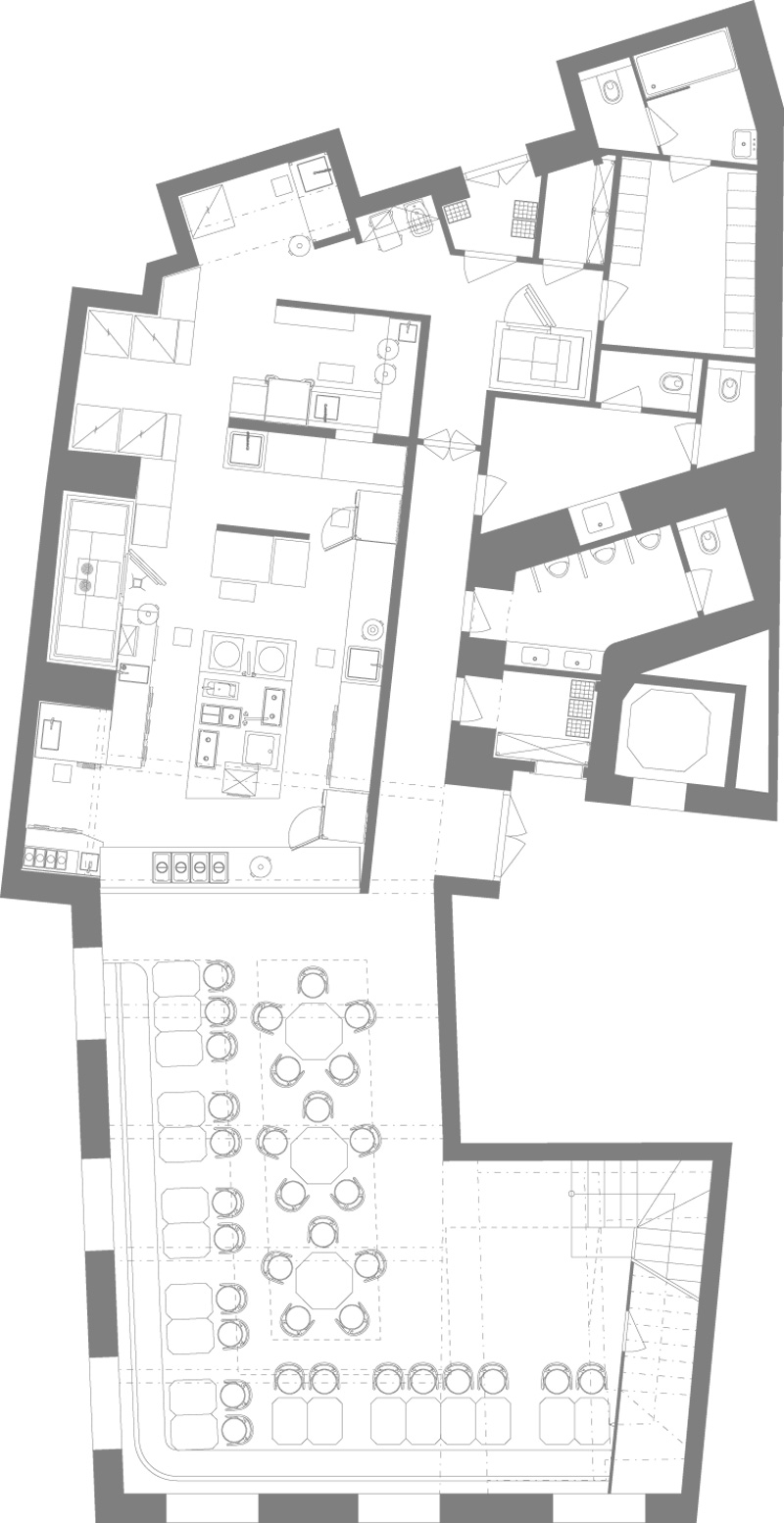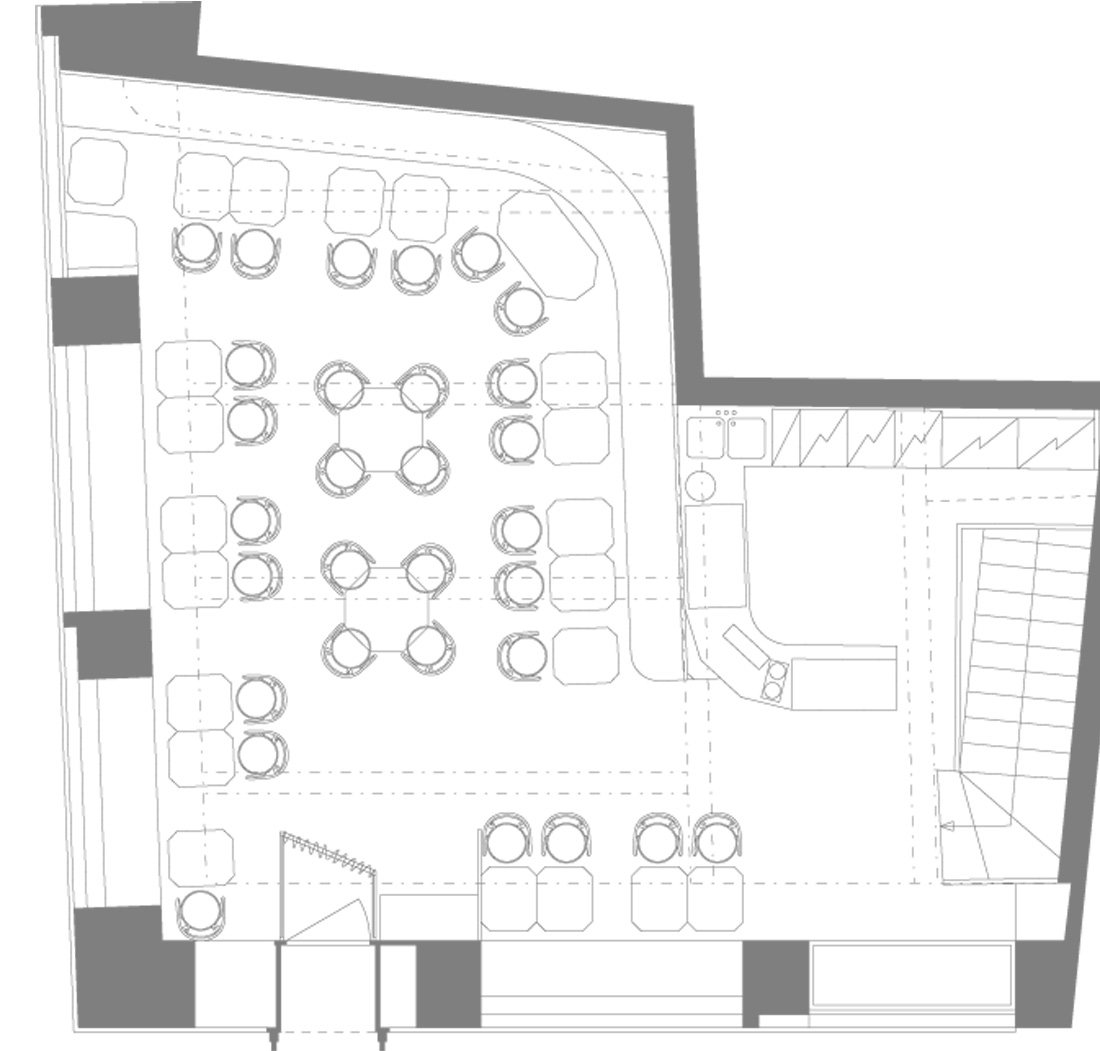 Credits
Autors
Barbara Zedková
0,5 studio; Pavel Nový
Client
Interdomov Celetná s.r.o.
Year of completion
2018
Location
Prague, Czech Republic
Total area
299 m2
Photos
Peter Fabo
Project Partners
Graphic – Michal Veltruský, Typeface – Jan Novák,
Houska & Douda Pasířství, Plantárium, Ton
Related posts
Powered by