When we look at the most popular tourist destinations in Bulgaria, the city of Stara Zagora is certainly found nowhere near the top of the list. One of the main reasons for this is that Stara Zagora lacks an attractive Renaissance district due to the fact that most of it had been destroyed in the 1800s by an invading Ottoman army. Nowadays, the modern city, is clearly aspiring to make the best of what it has to offer and escape the stereotype of a dull industrial town. Despite the fact that very few historic buildings remain intact to this day, Stara Zagora has an interesting archaeological layer and many ancient Roman remnants can be seen today.
The reconstruction of the city in the 19th century offered the chance for a modern and yet practical urban redevelopment, resulting in a standard city block pattern. The new grid was applied without taking into account many older buildings and streets. The result is a simple looking urban matrix with small parks and green areas, aligned along the main axis that goes East-West through the whole city. Although the municipal authorities were still struggling with the traffic problems, they decided to block the main street and reroute all motor transport around it. That transformed the neighbourhood into the main public space of the city and it obviously needed reorganizing in order to become more attractive for social activities.
The current rehabilitation project addresses upgrading the infrastructure of the street according to the new objectives that come along with the essential functional reform in the area. The project aims to change the old roadway look of the street and reshape it into an actual pedestrian area that binds the different fragmented zones together into a uniform space. The redevelopment includes replacing the existing asphalt pavement and concrete tiled sidewalks in granite, designed to stand the test of time and provide the whole area with a unified texture and look.
The lights network and the urban furniture are also a subject of redesigning to be in balance with the new recreational areas that have been organized along the street. Together with the two newly-formed small squares, the main city square is also a part of the city center reconstruction. The square offers a lot of seating spots and other opportunities for active in-habitation. This seems to have been accepted almost immediately by the local people who value the opportunity to gather in larger groups and engage in leisure activities that this new urban space makes easier and more natural.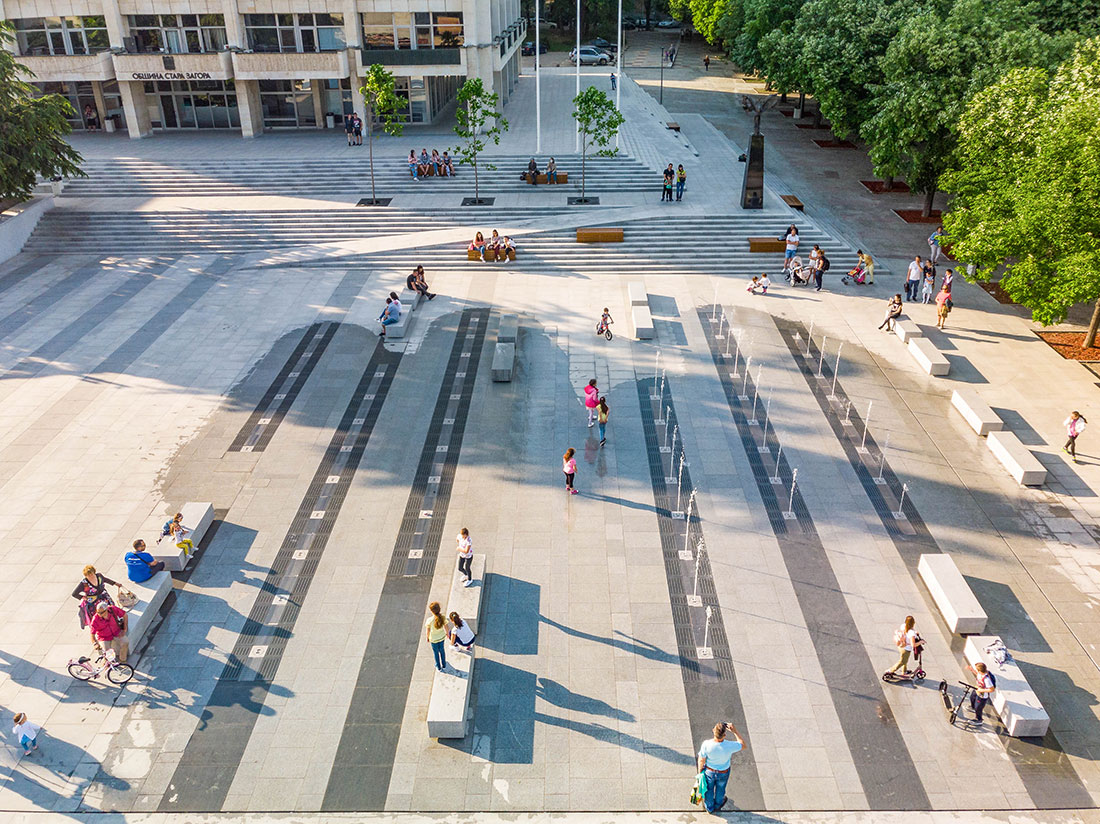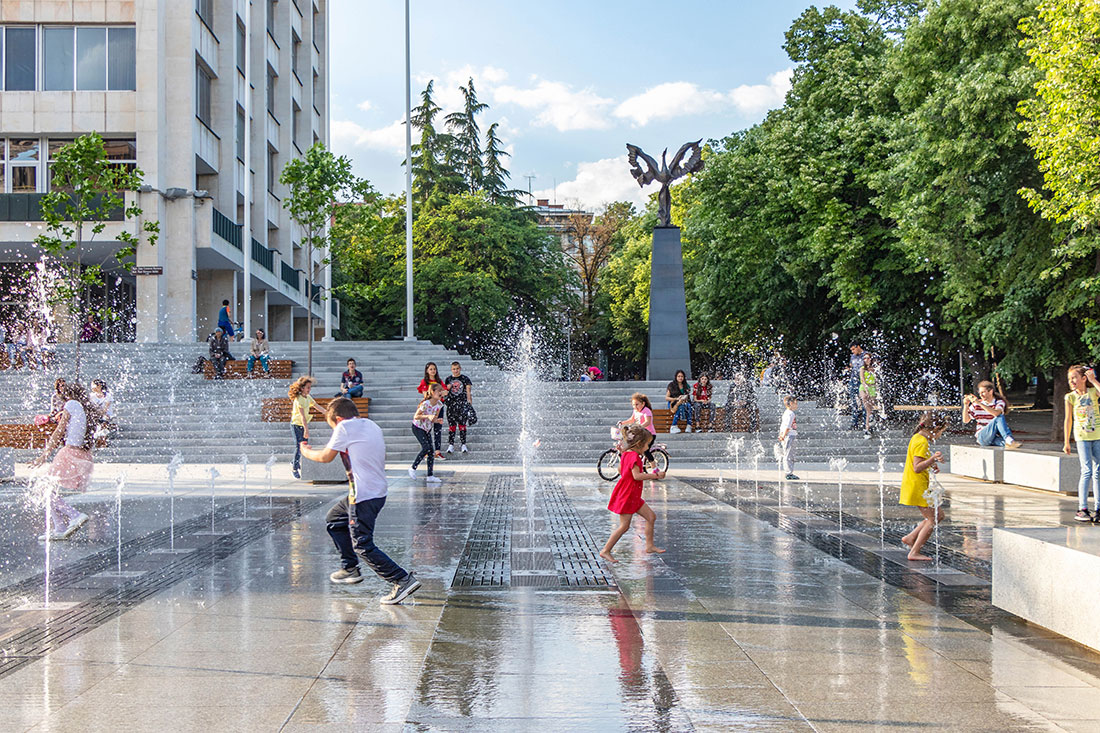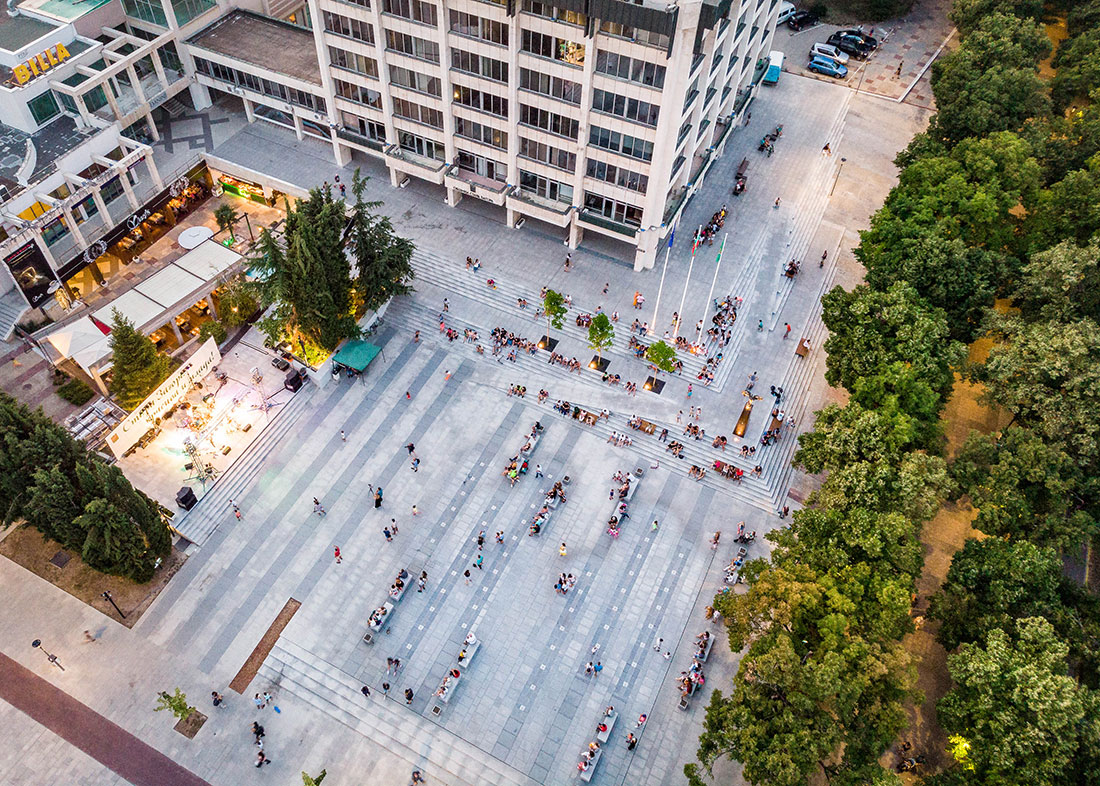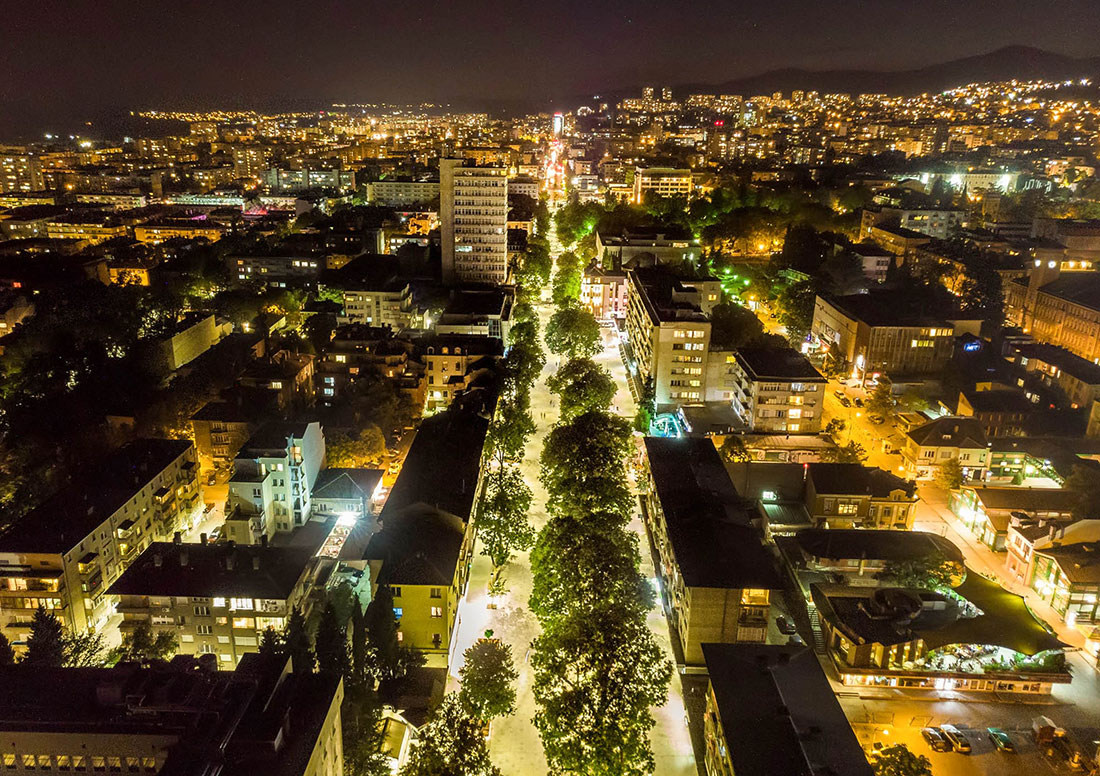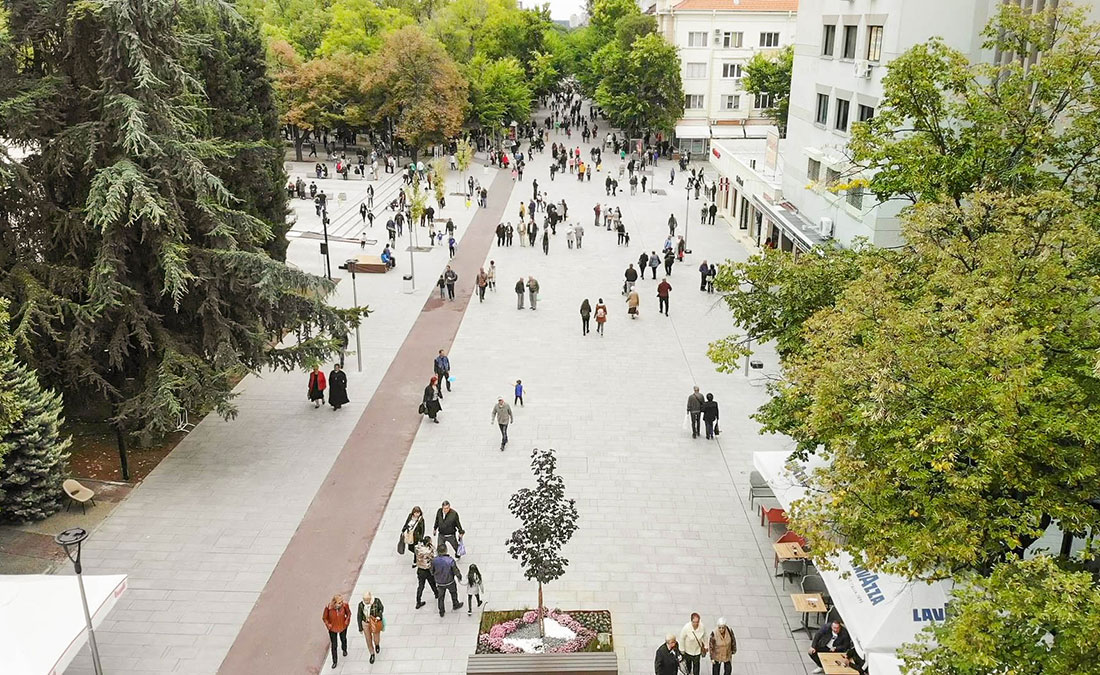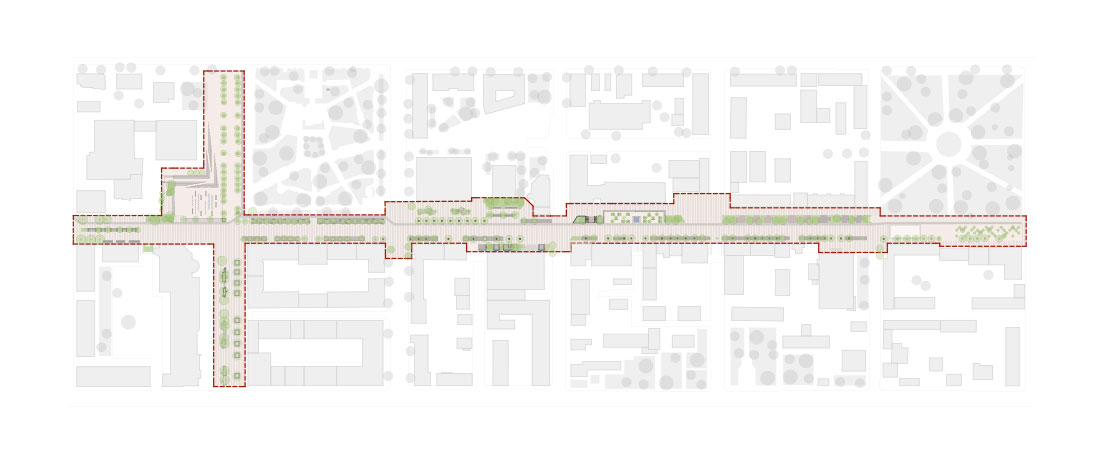 Credits
Authors
Outline Architects; V. Georgiev, A. Bakardzhiev, P. Avramova
Client
Municipality of Stara Zagora
Location
Stara Zagora, Bulgaria
Year of completion
2019
Total area
25 000 m2
Photos
Phoenix Studio
Project Partners
DZZD "Krasiva Stara Zagora"
Related posts
Powered by