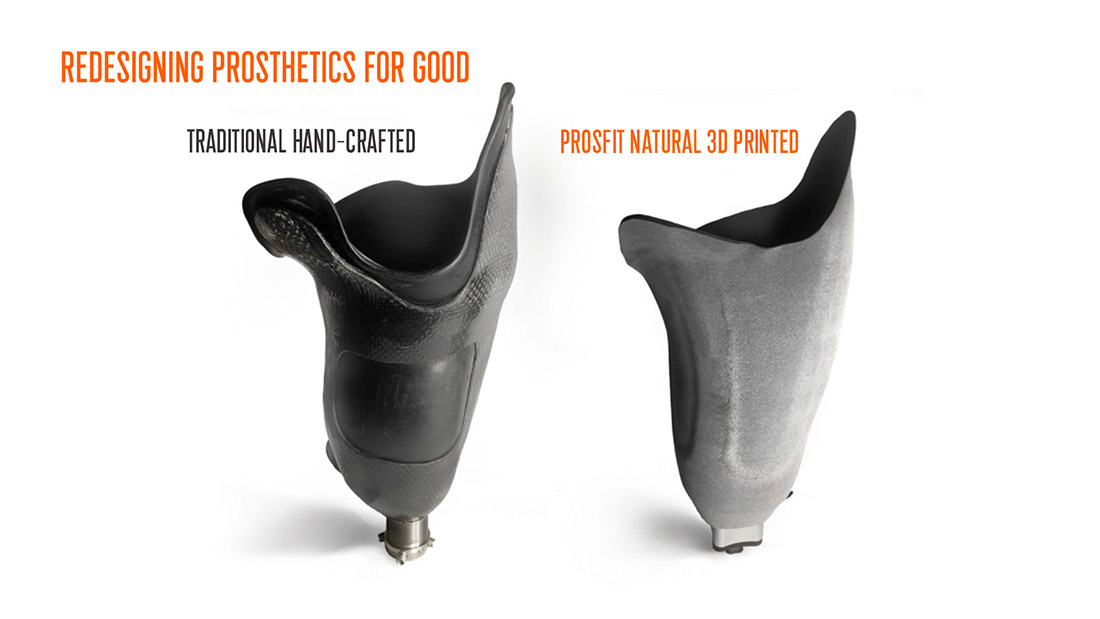 The PROSFIT NATURAL is a prosthetic socket that enables an amputee to walk with an artificial limb.
A prosthesis can transform a person from "disabled" to a mobile & active member of society. Enabling amputees around the world is an issue of utmost importance – it's estimated that of over 20m amputees, only 10 – 20% receive prosthetics.
The ProsFit Natural is ergonomic for use, with performance advantages related to the balance between flexibility and rigidity – it's great to walk in and sit on. It can be up to 1kg lighter than a traditionally made socket, and much thinner so that it's not obstructive to clothing.
With it's minimalist aesthetic and rationalized design for function, it is helping to change the perceptions of prosthetics from something to hide, to a more fashionable item that can be worn publically with pride.  Users have described it as "beautiful".
Through use of Additive Manufacturing, ProsFit Natural removes the need for toxic lamination processes and plaster waste – instead the material is a renewable naturally-derived plastic.
ProsFit's team developed the ProsFit Natural in Bulgaria, as part of driving a global industry to new paradigms.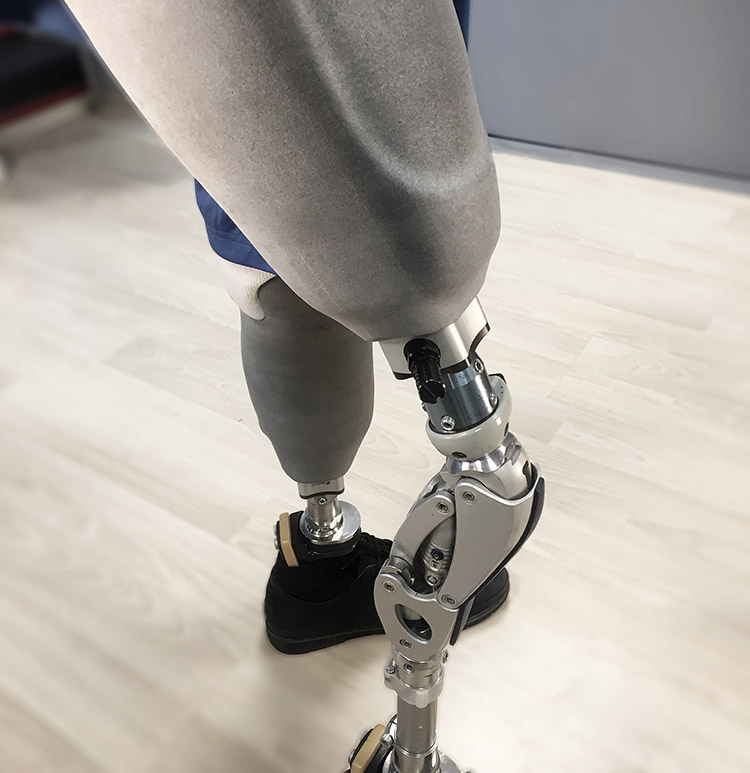 About the producer:
ProsFit's vision is a world where innovation provides amputees with a choice of affordable, reliable and desirable prosthetic products and services.
ProsFit has developed a core end-to-end solution for medical professionals to custom fit prosthetic sockets, such as the ProsFit Natural, for the residual limb of each amputee.
ProsFit's solutions in prosthetics are globally scalable and currently deployed in Europe, the Middle East, Africa & Asia. They now also enable the creation of new & distributed prosthetic services.
ProsFit products are regulated as medical devices and ISO certified.
The founders of ProsFit are a father & son team; the son is an amputee after an accident in 2009 and the father an industrial engineer & business developer.
After inconsistent results with traditional prosthetics, they decided that a better solution was inevitable and must be brought into existence.
ProsFit's team in Bulgaria is a talented and multi-disciplinarian, working closely with the local ecosystem of companies in Bulgaria across many service areas, as well as in consultation with professionals in prosthetics and other disciplines around the world.
FILE
Designer/Producer: ProsFit Technologies JSC
Country: Bulgaria
Year of production: 2019
Photos: ProsFit Technologies JSC
Text provided by the authors of the project.