Seat of AON Central and Eastern Europe, a.s. is located on a corner of the main square in Prague, Wencelas Square in historical neo-baroque building by Friedrich Ohman from 1896.
Client's wishes were clearly formulated at the very beginning: create representative headquarters for an international company including high quality workspace, sufficient opportunities for relaxation and appropriate facilities. Except for capacity and functional demands no other precise requirements were set. This reliance on our skills and given freedom filled us with even greater energy to face sometimes challenging quest of answering ambiguous questions.
Tough nut to crack were above all non-standard spatial restrictions and implementation of modern technologies and contemporary ergonomic standards into the historical environment. All this with utmost preservation of valuable craftsmanship and respect for the genius loci of the building on mind.
Three basic motifs that are presents in various forms and complement each other throughout the whole floor plan are – representation, work and relaxation.
What makes this project one-of-a-kind?
The project is a living organism where history and the present meet in a unique way.
About the authors
PROGRES ATELIER
Ing. arch. Jan Kalivoda *1981
Ing. arch. Vojtěch Kaas *1982
We are an architectural studio.
Since 2006 we have been working with space, volumes, light, feelings and materials on projects of both small and large scale.
We love it.
We observe, investigate, analyze, contemplate, listen, sketch, discuss, search, model, argue, draw, doubt, rethink, laugh, visualize, consult, sample, are not afraid, calculate, present, print, stamp, negotiate, develop, produce, supervise, lecture, take photographs and ride bikes.
We enjoy work done well.
We believe that respecting unique conditions of each project creates architecture. Powerful, functional, balanced one.
Text provided by the authors of the project.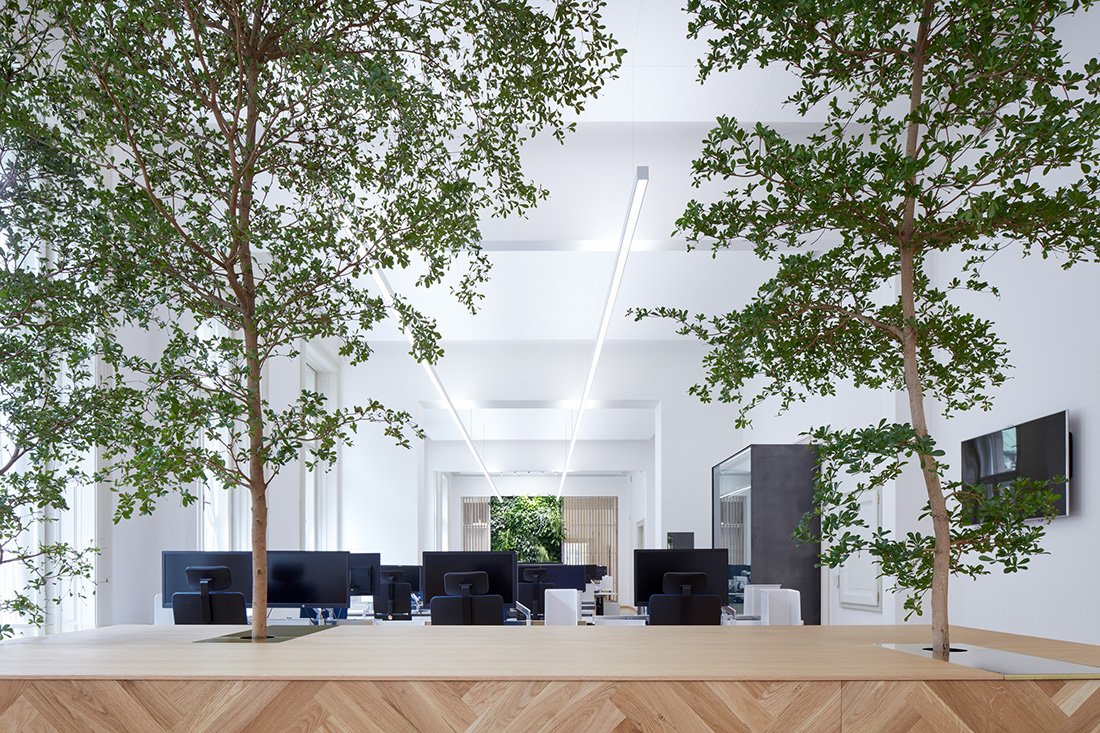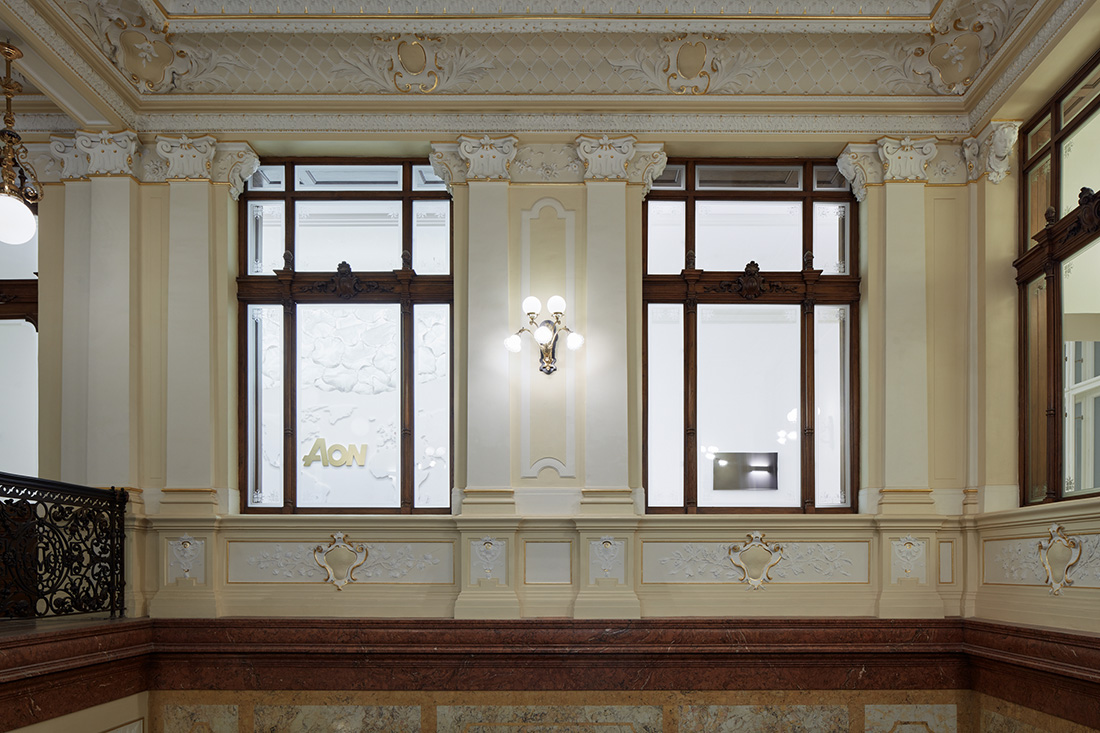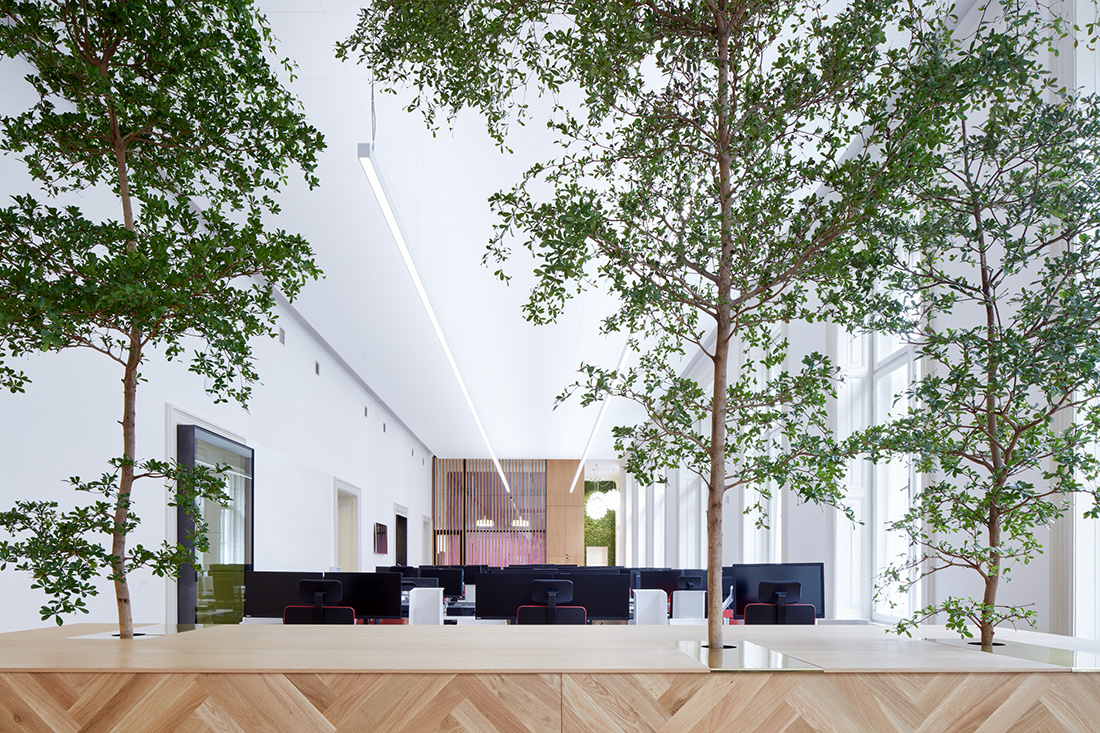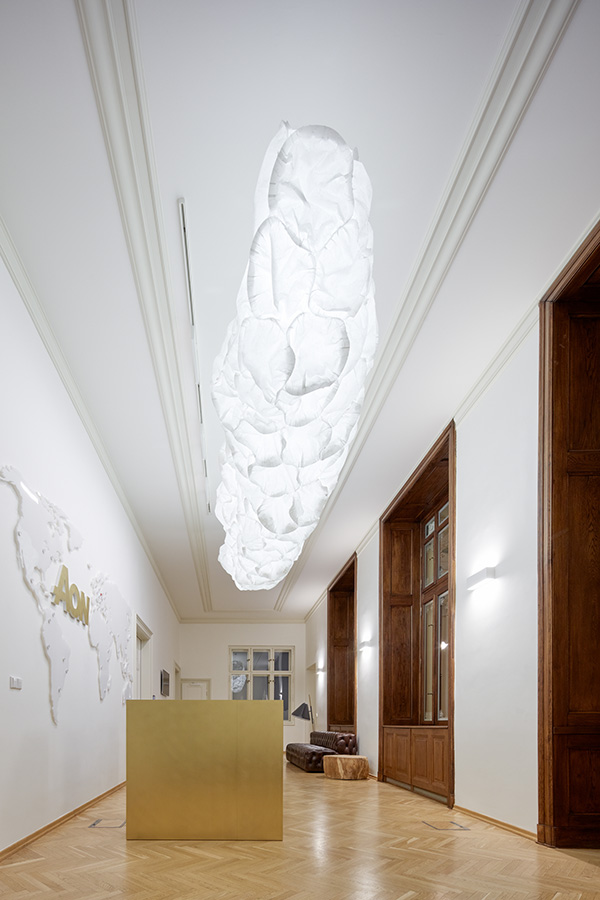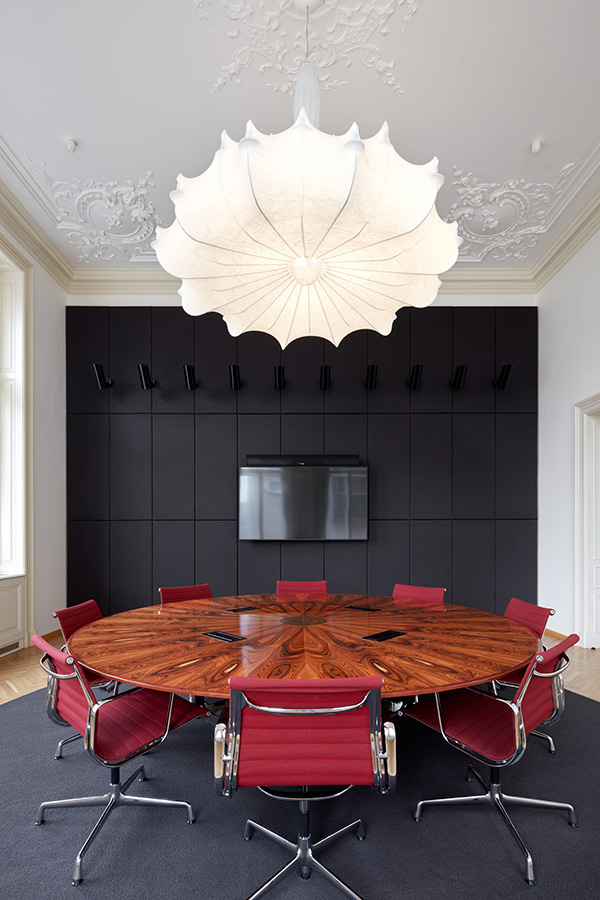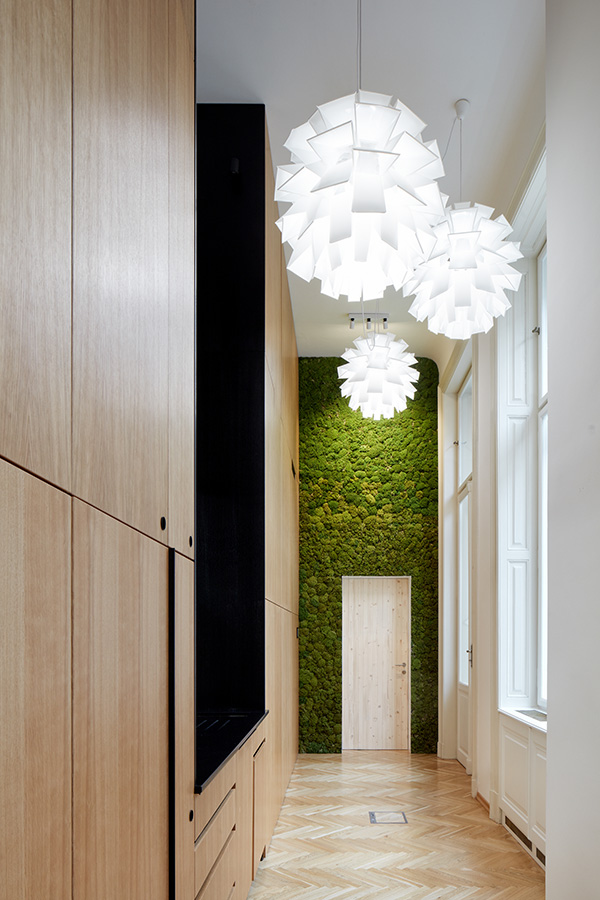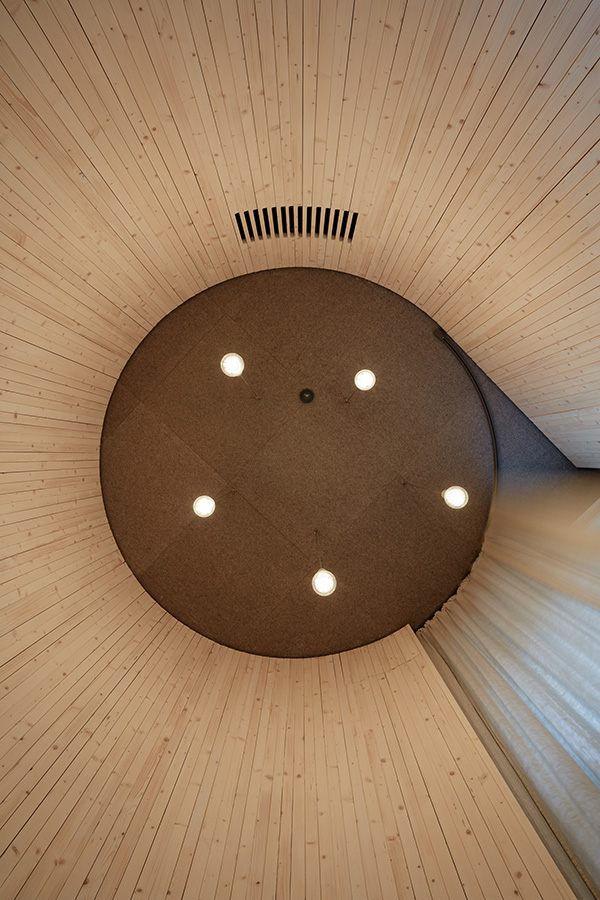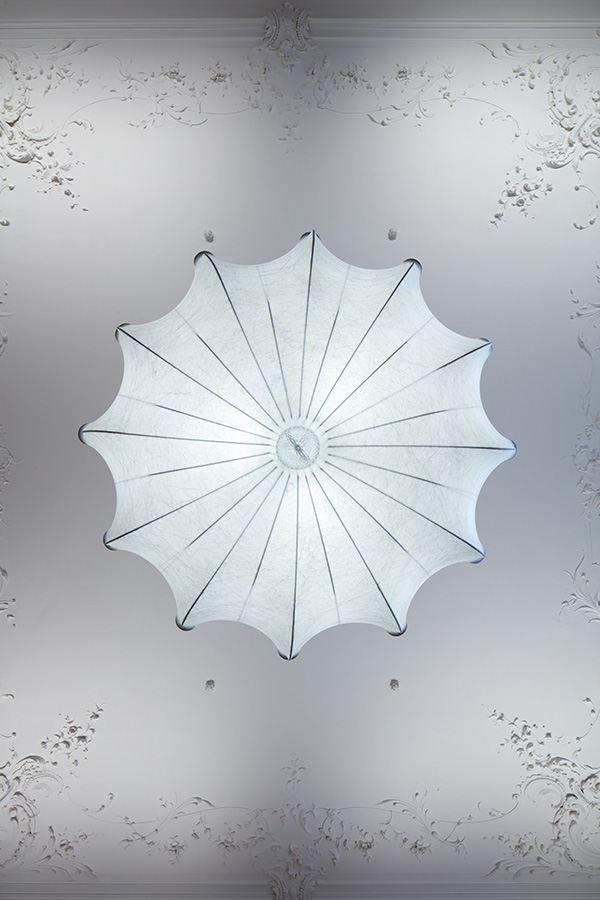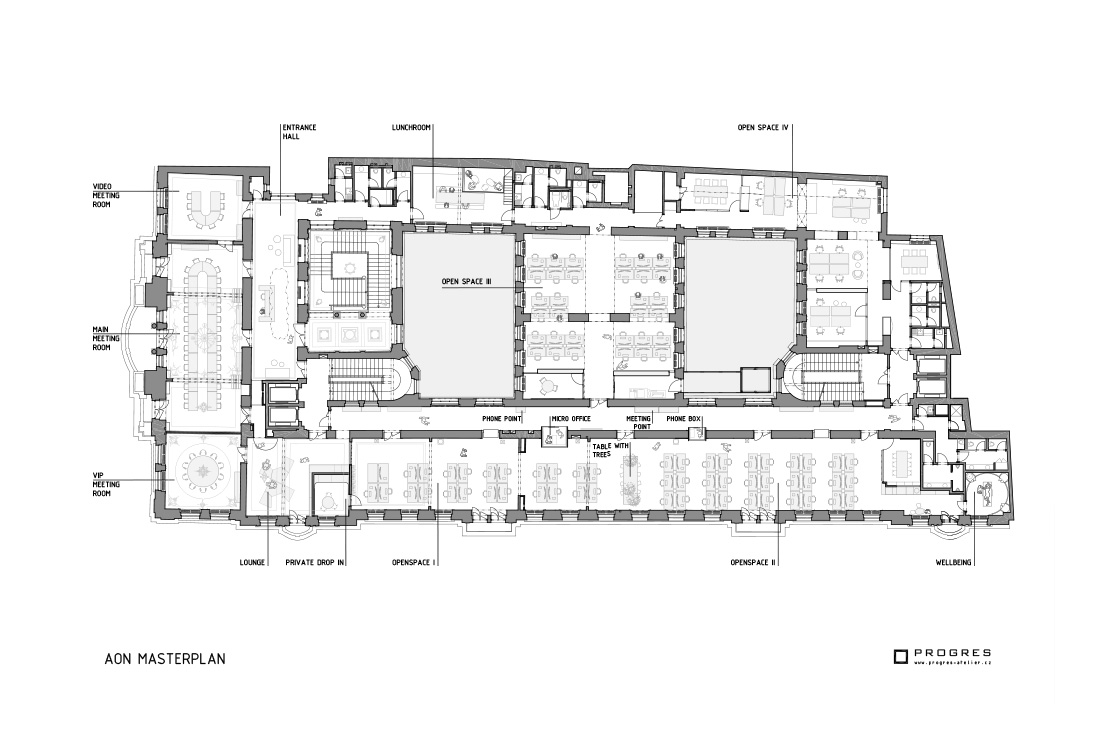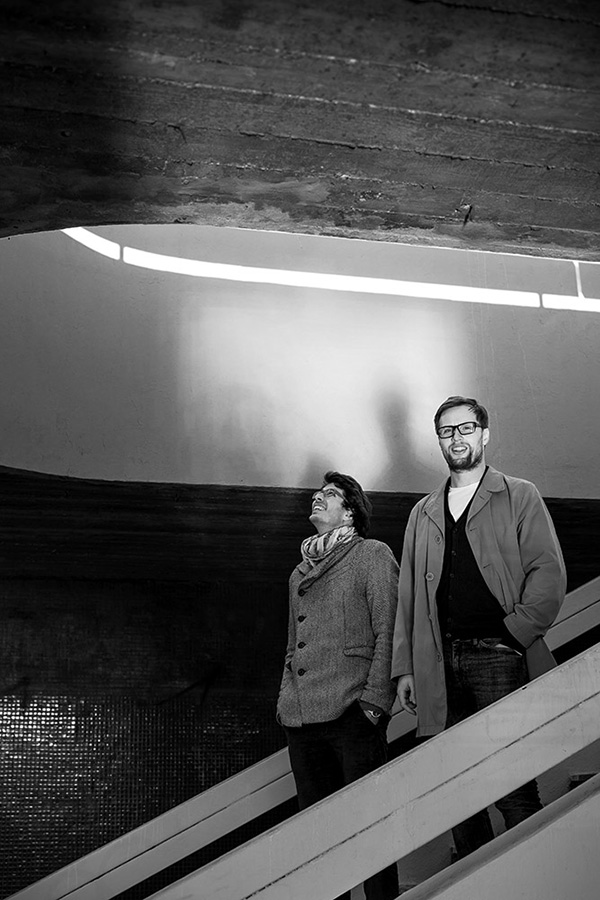 Credits
Interior
PROGRES ATELIER; Jan Kalivoda, Vojtěch Kaas
Client
AON
Year of completion
2017
Location
Prague, Czech Republic
Total area
1100 m2
Photos
BoysPlayNice
Project Partners
OK Atelier s.r.o., MALANG s.r.o.
Related posts
Powered by