[1:1] WORKSHOP is being organized by 4 female architects from WO|V|EN studio, annually since 2013 as a form of an international summer school. Last summer's edition (12 – 24. 8. 2019) took place in Partizánske (former Baťovany), a small town built as a factory town for the famous shoe company Baťa in 1938. The main goal of the [1:1] WORKSHOP is to design and build a wooden structure in a 1:1 scale in ten intense days and to broaden the practical skills and experience of architecture and design students. The participants do not only gain experience in the field and learn a new set of skills but also their craft work remains on the site and becomes a vital part of the place. Throughout the years [1:1] WORKSHOP became a movable event of sorts, travelling from town to town, bringing life to forgotten places with potential or faded past.
What makes this project one-of-a-kind?
Rampolyna itself consists of several autonomous parts, in both construction and conceptual levels. The main topic is movement and its various forms. One can experience a crazy acceleration while on a U-ramp, or relaxed moments on the wide steps, while someone is enjoying a challenging walk on a rising surface or intimate moments on the bench for two. During the public events in the park, Rampolyna can be easily transformed into a non-trivial stage.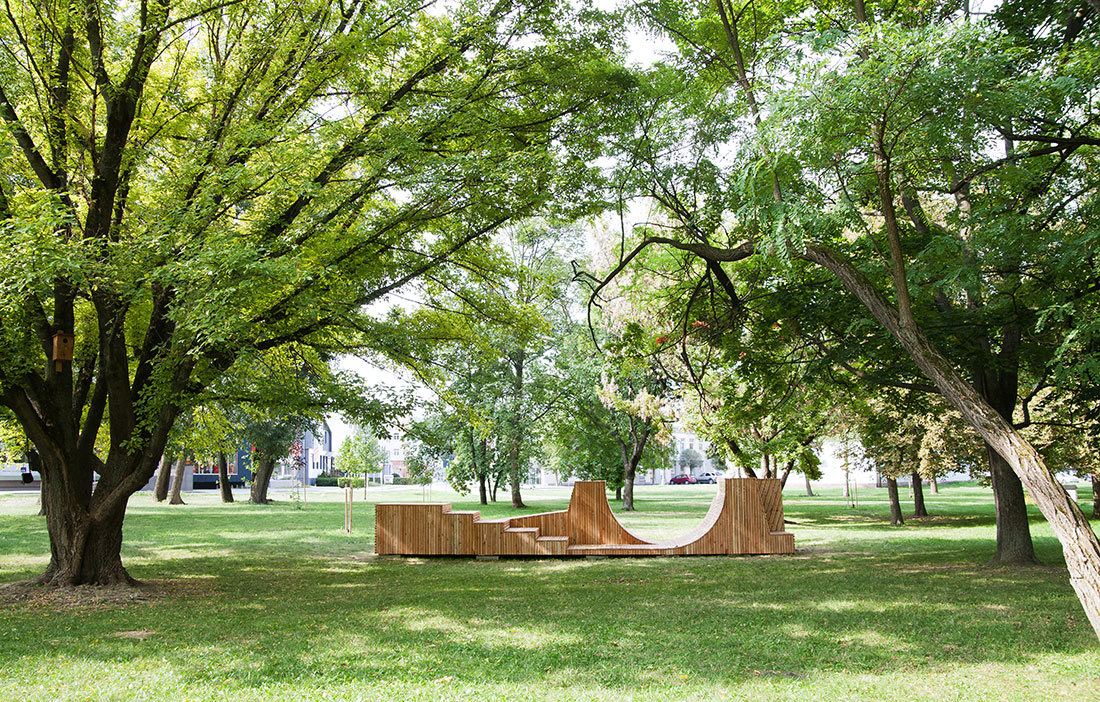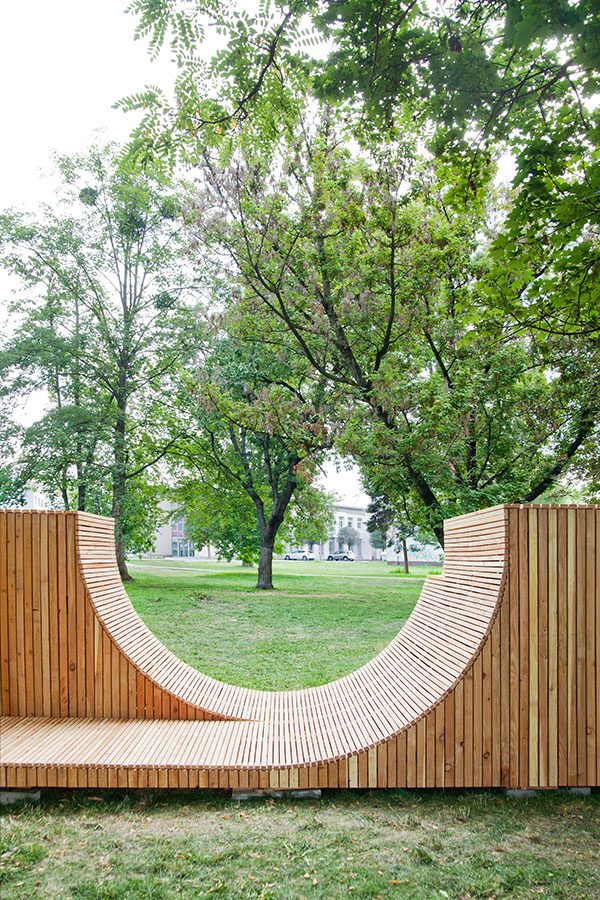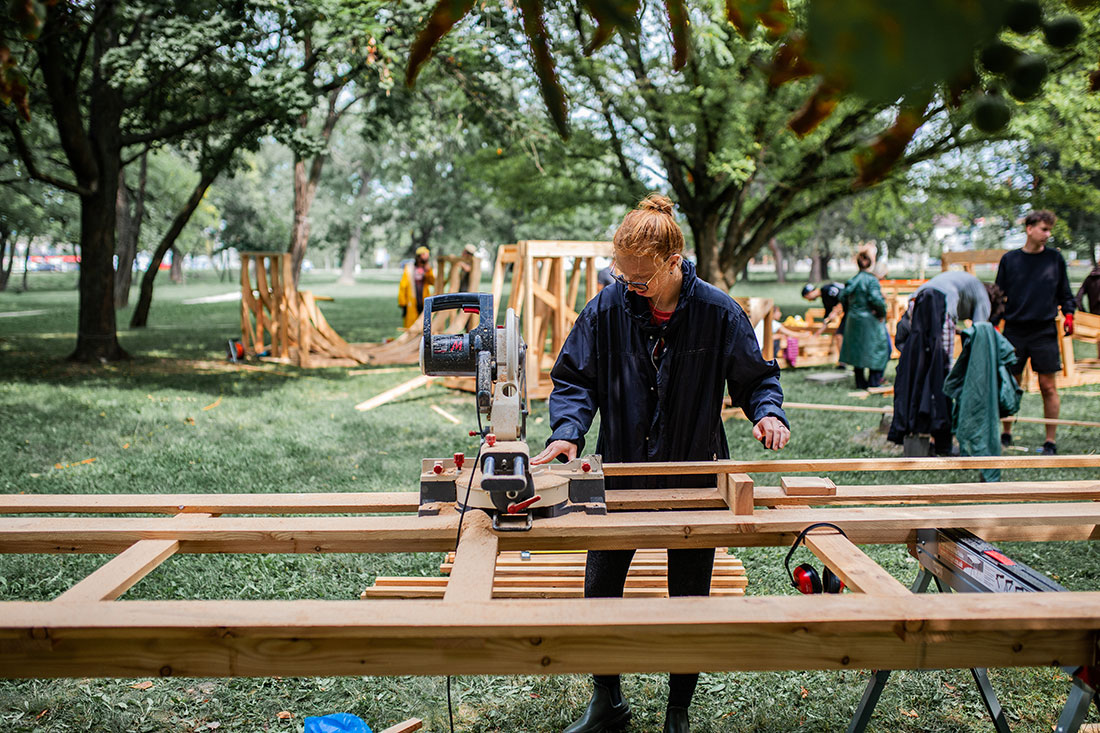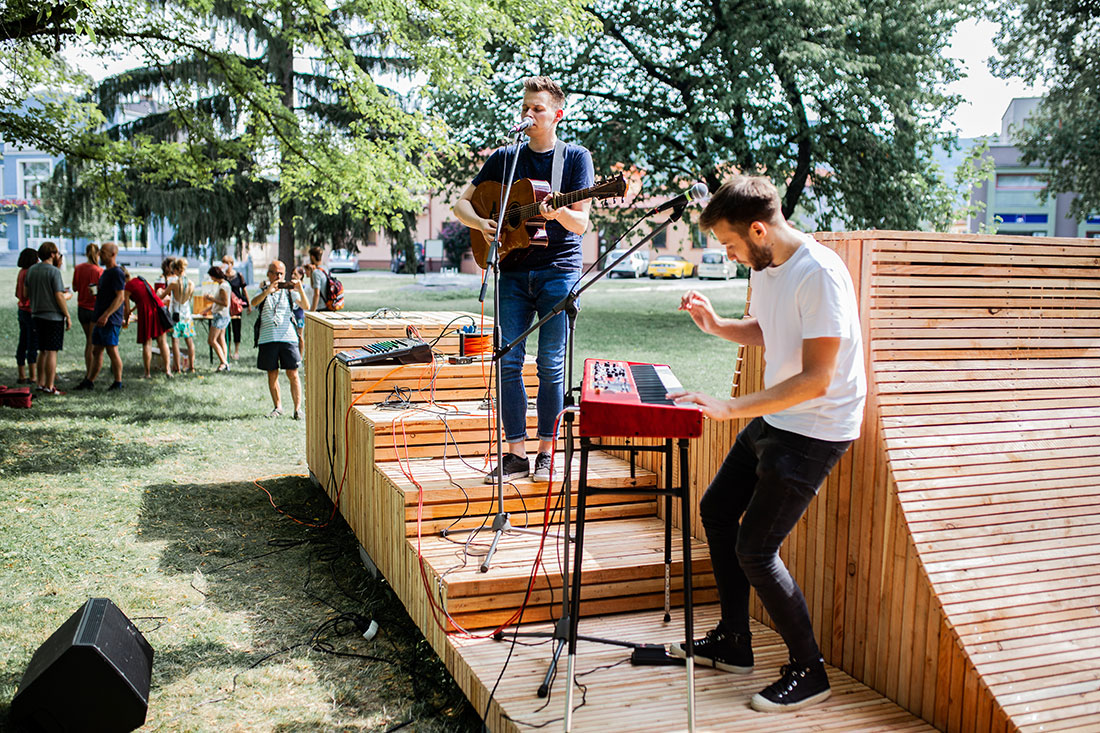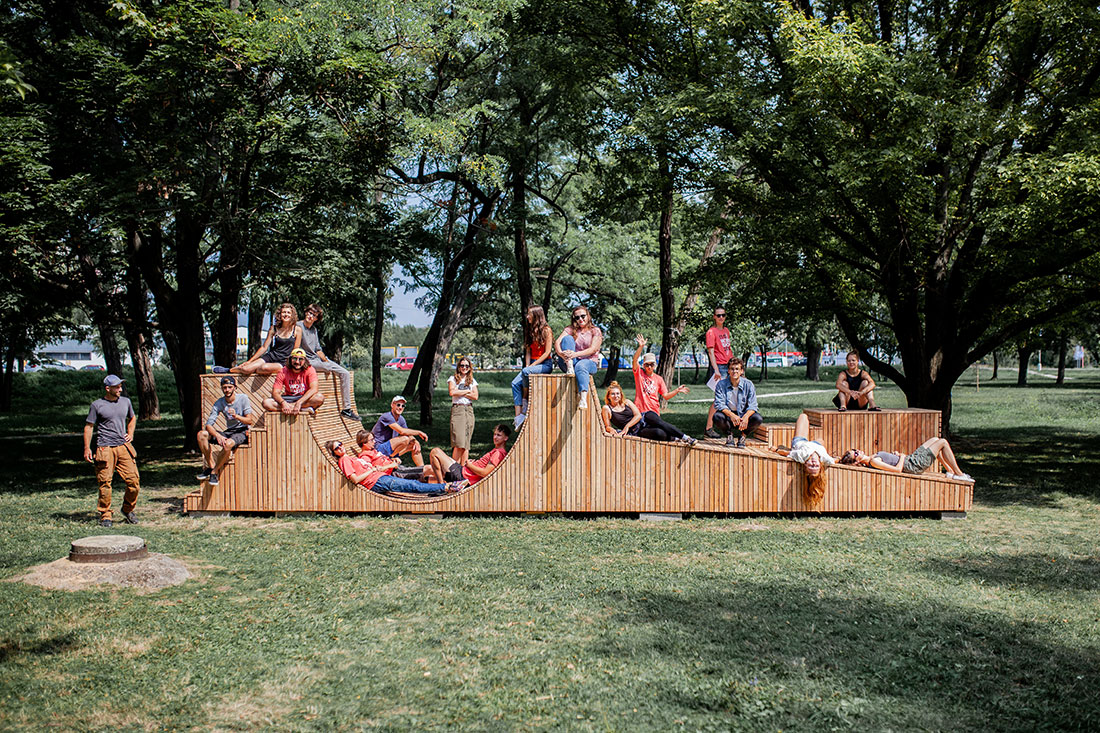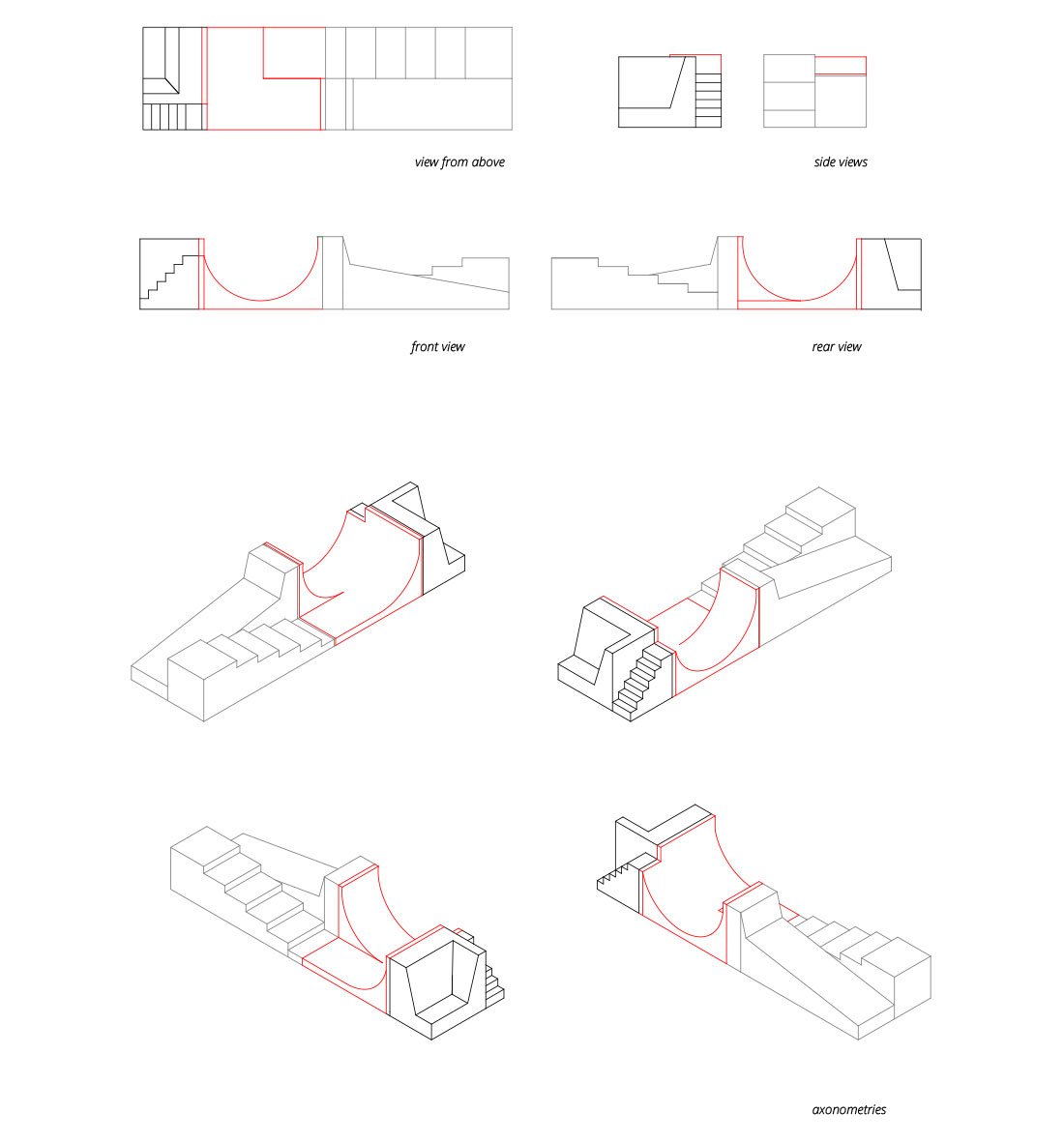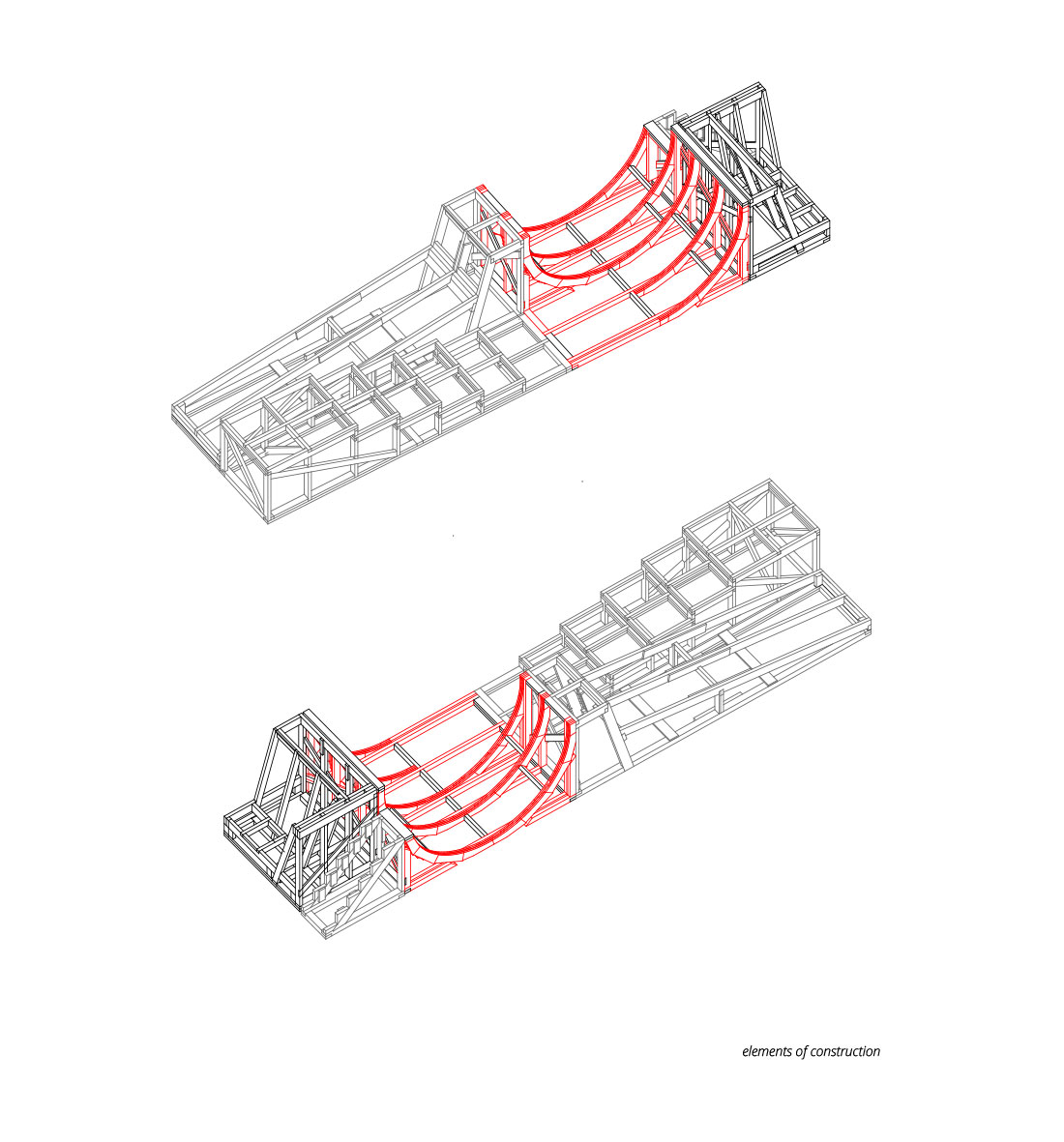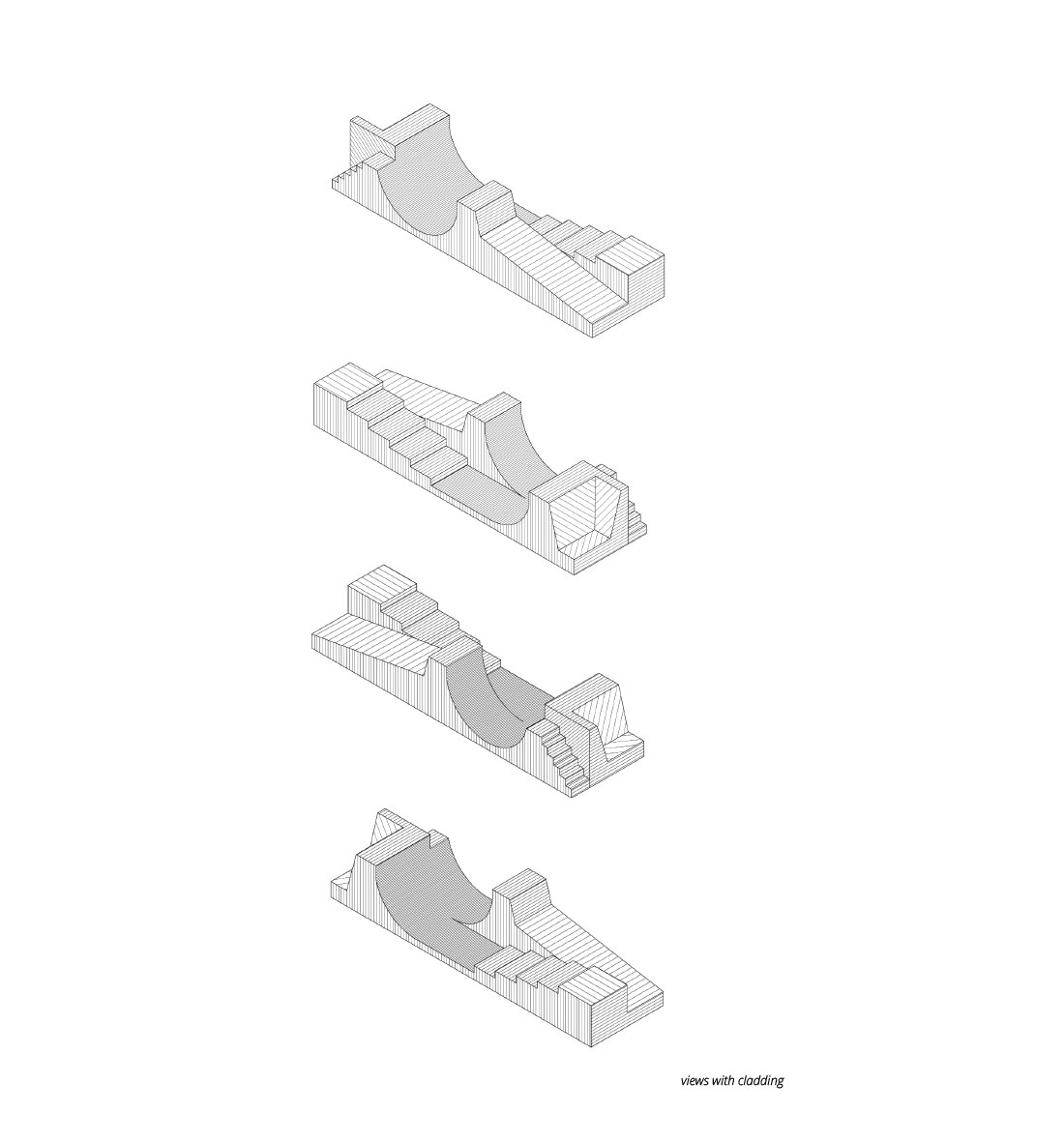 Credits
Event[1:1] WORKSHOP 2019
Authors
organizers: WOVEN; Anna Cséfalvay, Marianna Maczová, Veronika Michalíková, Danica Pišteková
local partner: Farbrika umenia; Katarína Janíčková
tutors: Tobias Foged Permin, Danica Pišteková (WOVEN)
construction specialist: Bue Hebbelstrup Schnack
participants (students): Andrej Siman, Šimon Doubrava, Karolína Krajčíková, Richard Múdry, Matěj Střecha, Simona Horáková, Miroslav Čibik, Dominika Kopiarová, Klaudia Dočekalová, Karol Gwiazdowski, Karin Humajová, Veronika Vaňová
1:1 assistant: Dominika Húdoková
Local partner
Fabrika umenia (ngo); Katarína Janíčková
Photos
Anna Horčinová, Katarína Janíčková
Year of completion
2019
Location
park of M. R. Štefánik, Partizánske, Slovakia
Object built-up area
18 m2
Project Partners
The project is self-built and was supported mainly by public resources from Slovak Arts Council.
Wood supplier
MP-HOLZ Bolešov (sawmill)
Related posts
Powered by