"Fourth Dimension" talks about time, passion, but also patience and longevity: everything that can be encountered in a good and historical farm. Because from the vineyard to the 'bubbles' the step (not) is short. In Pasini San Giovanni is a journey that has been going on for forty-two years, since the birth of the first classic family method in 1977. Since that year, the Metodo Classico Pasini San Giovanni has matured on yeasts for at least a thousand days. 42,000 days of refermentation in forty-two years of Metodo Classico: the forty-two thousand "golden bubbles" suspended on the facade of the company tell the "fourth dimension", or rather the time of Metodo Classico Pasini San Giovanni sparkling wines, which is the best ally of their expressive finesse. "Fourth Dimension", the temporary installation that replaces the Suspended Vineyard of 2018, consists of 42,000 Icas steel cages, regularly used to anchor the corks of Metodo Classico, arranged on thin wooden panels.
What makes this project one-of-a-kind?
What makes the project so special is its use in the wine production chain: the bubble cage. Its visually organized serial reproduction and the quantitative relationship that reflects the number of days required for fermentation according to the first Metodo Classico Pasini San Giovanni.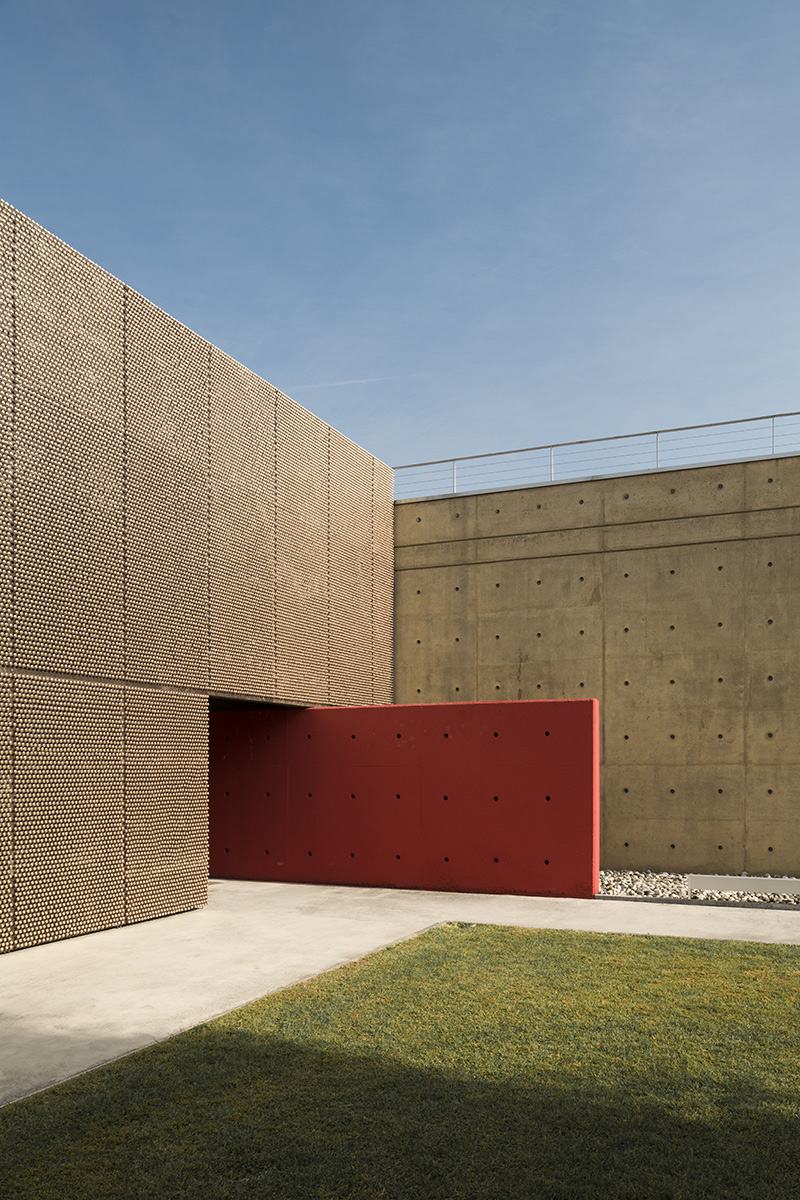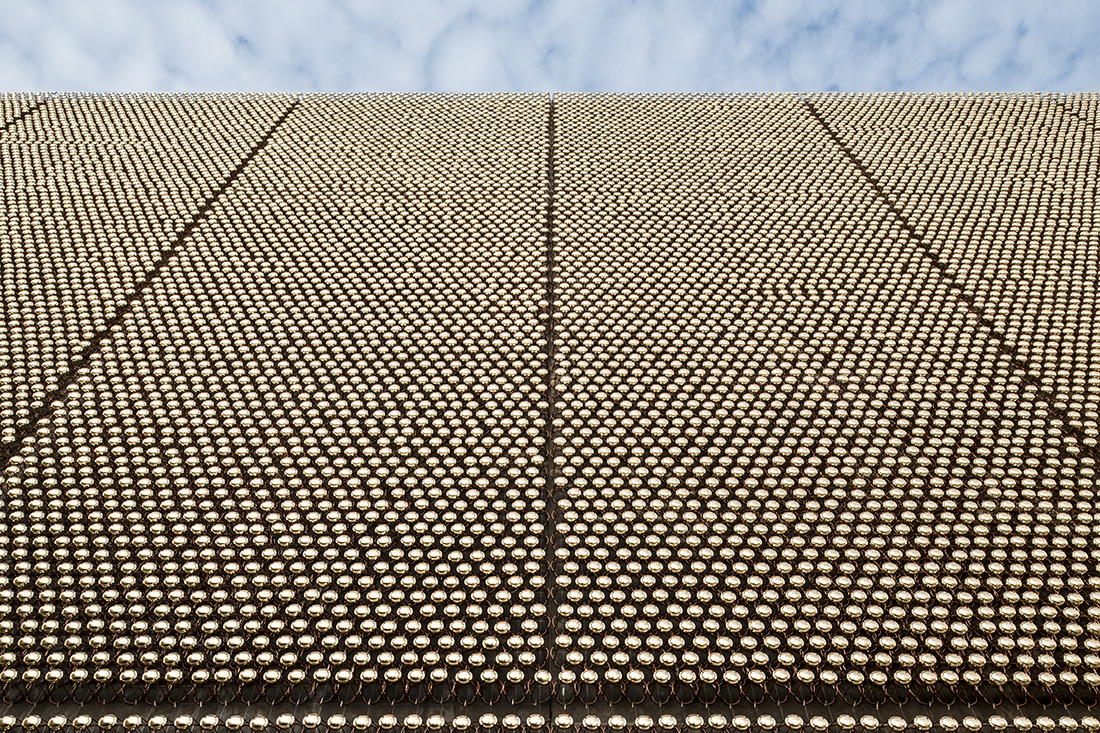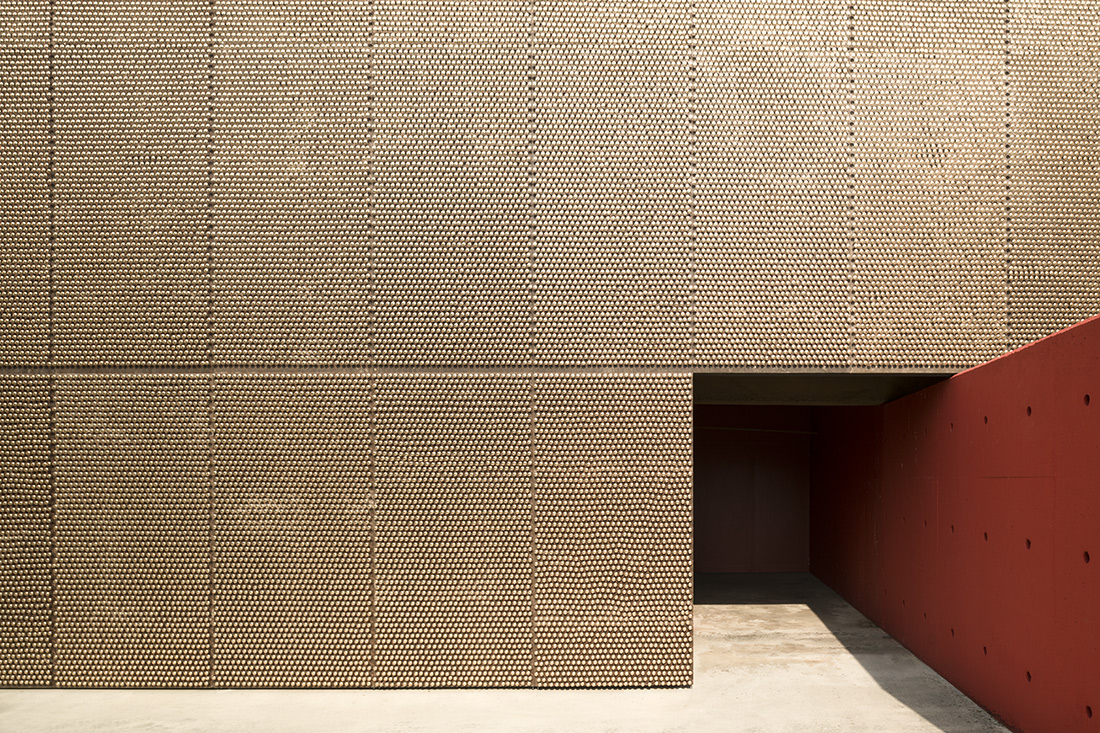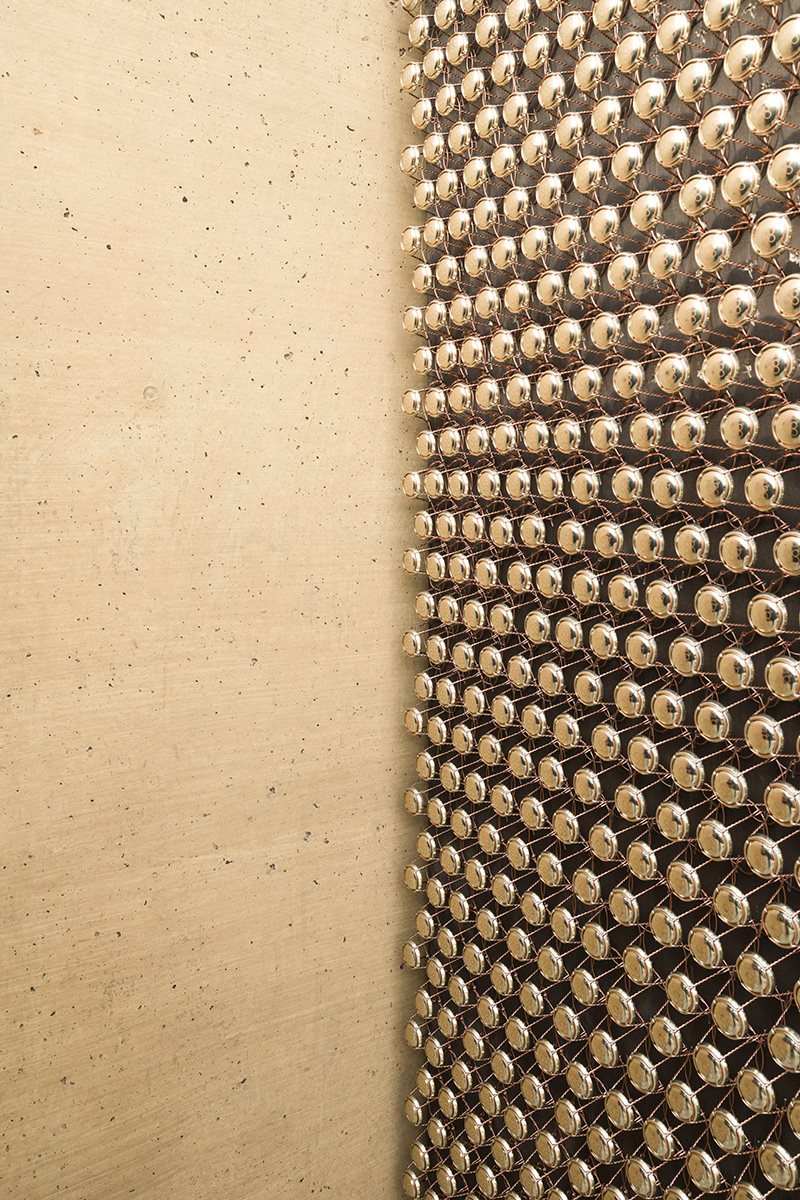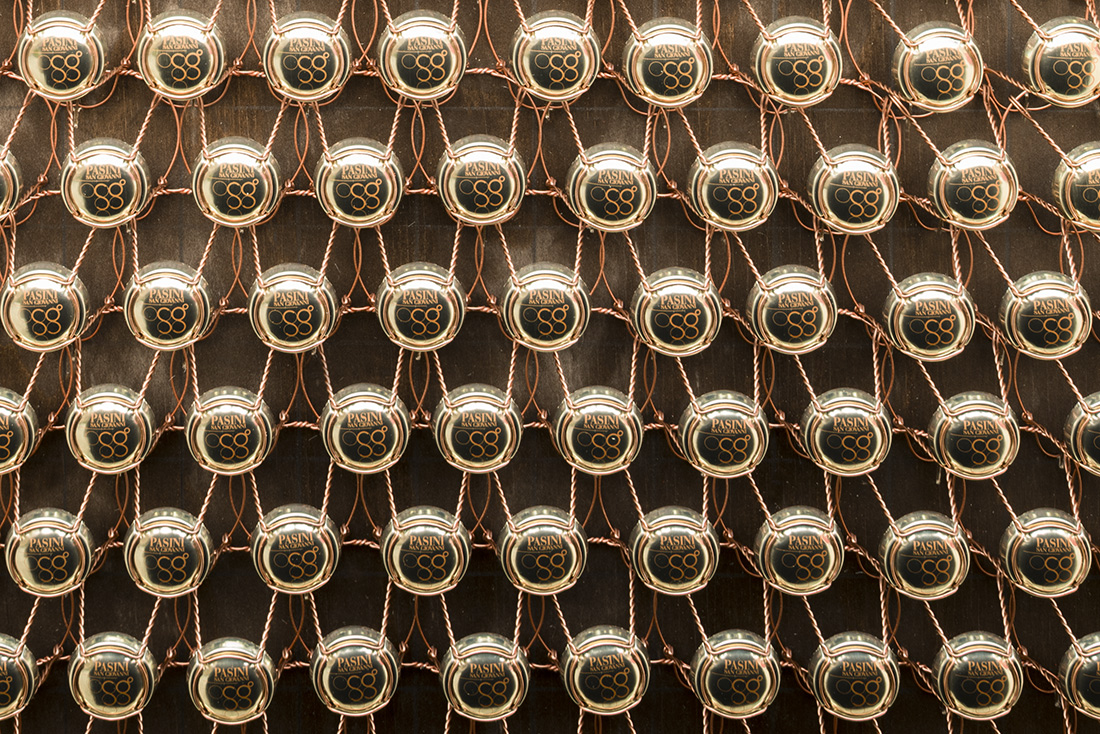 Credits
Architecture
Storagemilano
Client
Pasini San Giovanni
Year of completion
2020
Location
Raffa (Puegnago del Garda), Brescia, Italy
Total area
80 m2
Photos
Paola Pansini
Project Partners
Related posts
Powered by