Through the reconstruction and redesign of the aging premises there was a welcoming café and restaurant created. In order to bring more daylight to the inside, the existing arched windows were expanded to the floor. The arches facing the street increase visibility, which has an inviting and exhilarant effect on the public life in the village. The generous windows with the basket-awning at the south side expand the restaurant area by a sunny garden.
A ceiling element serving as luminaire and bass absorber marks the center of the café. By the arches, comfortable sitting arrangements overview the passing street life. The freestanding central wall builds the heart piece. It both connects and separates. All the operational ways cross at this point. Lookthroughs let the happening perceive directly or only assumptive.
Gneissic rock, nut wood and oak as well as dark furniture fronts determine the pleasant atmosphere inside. The furniture floats above the wooden floor and with its inner warmth it invites to linger. The few architectural elements enable a free usage of the Ambienti. The spaces and atmospheres engage fluently into each other.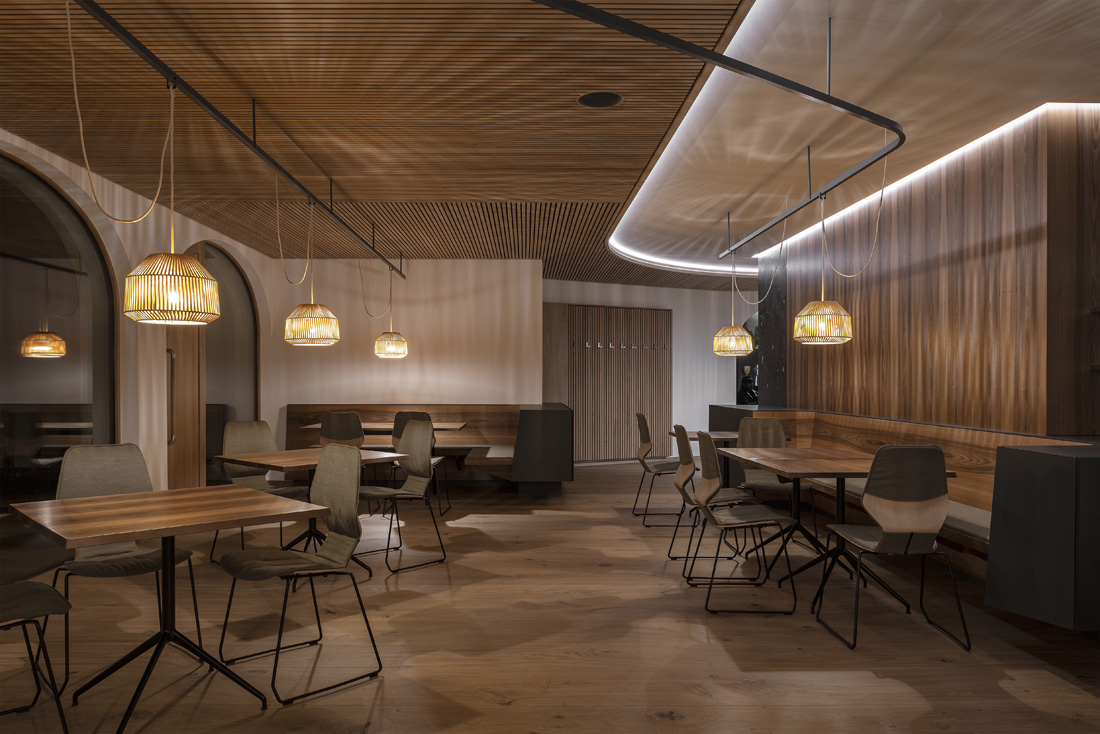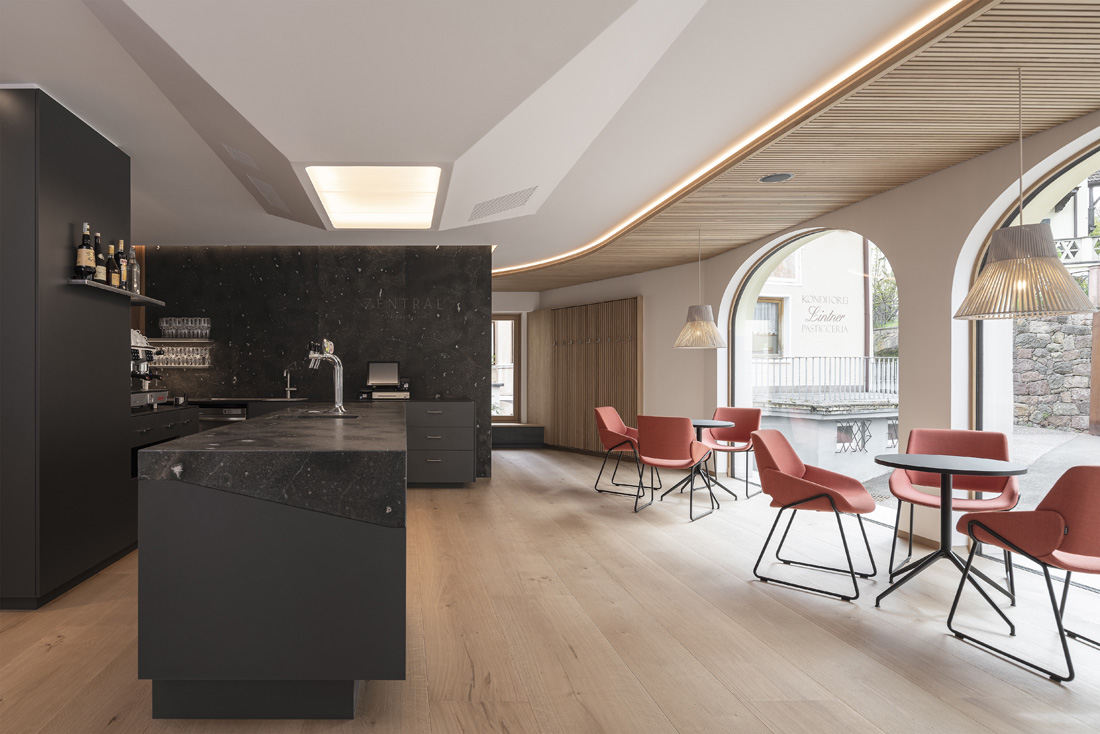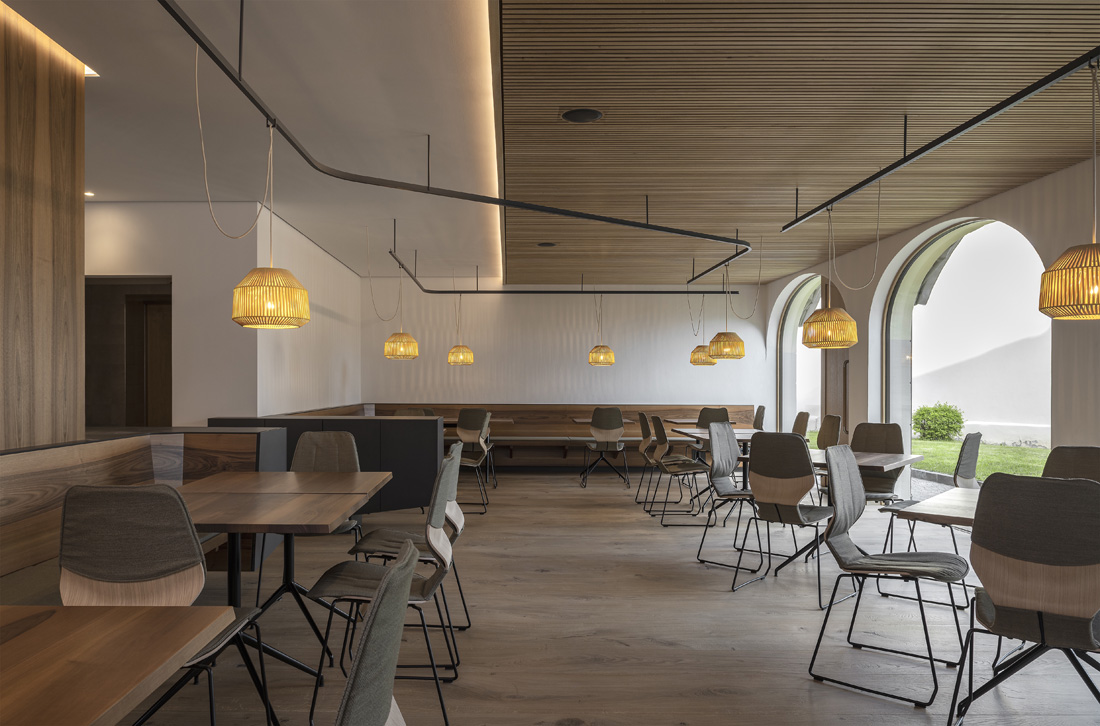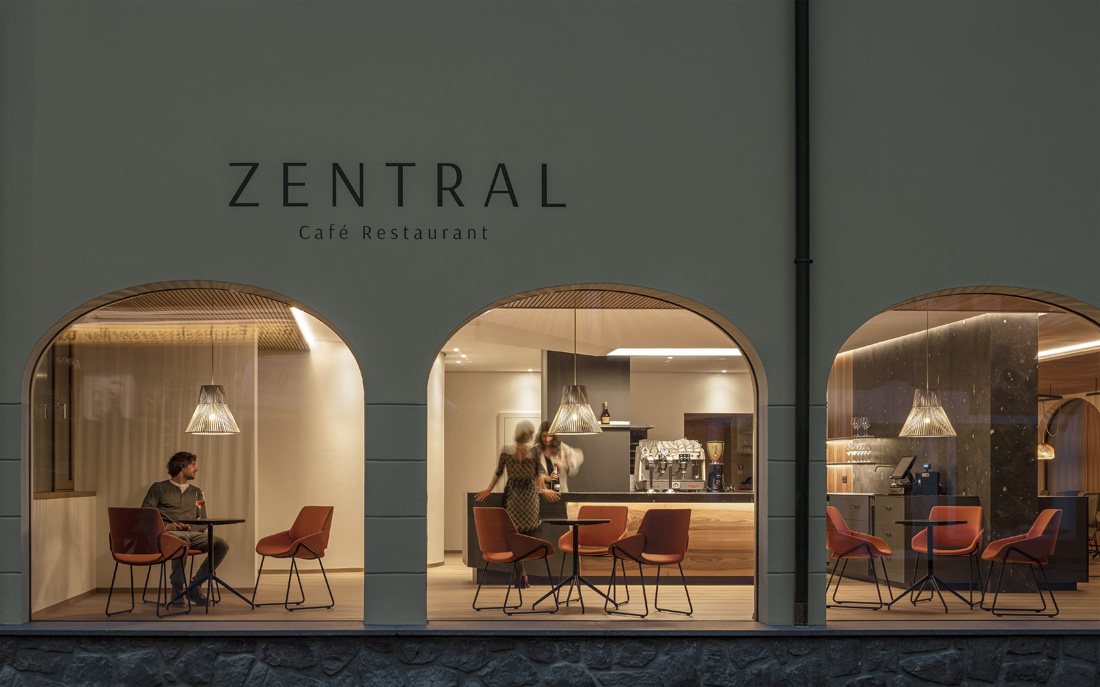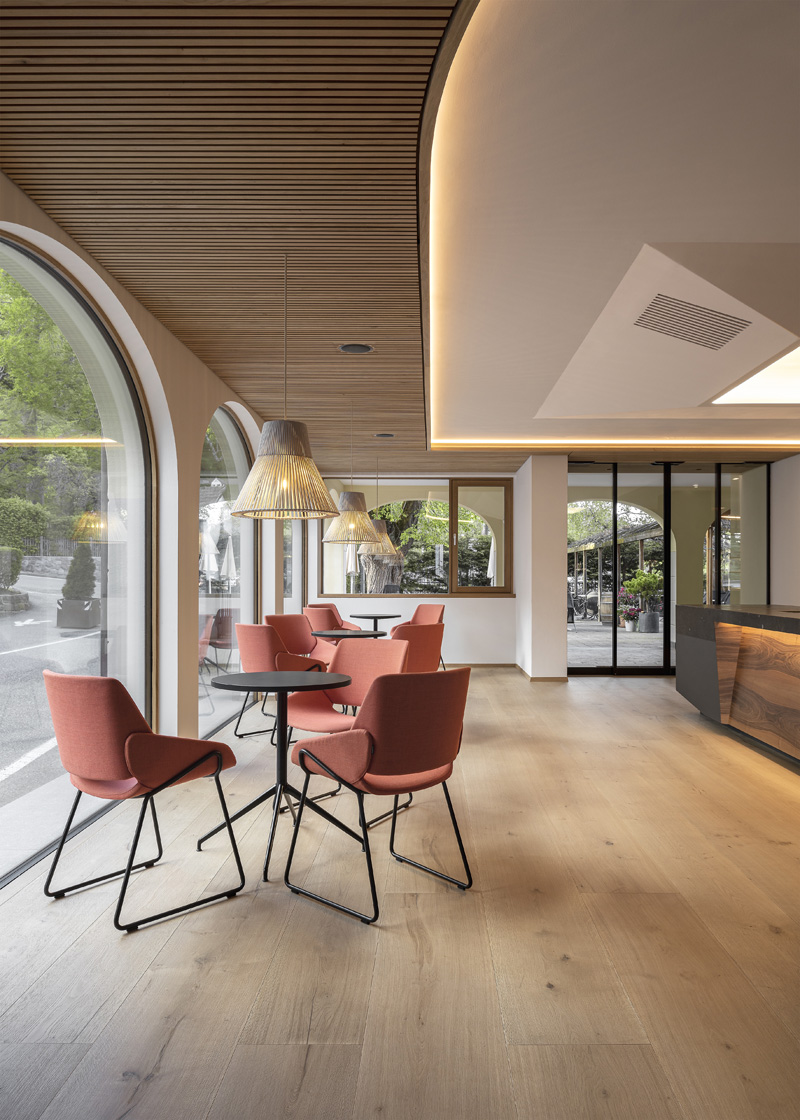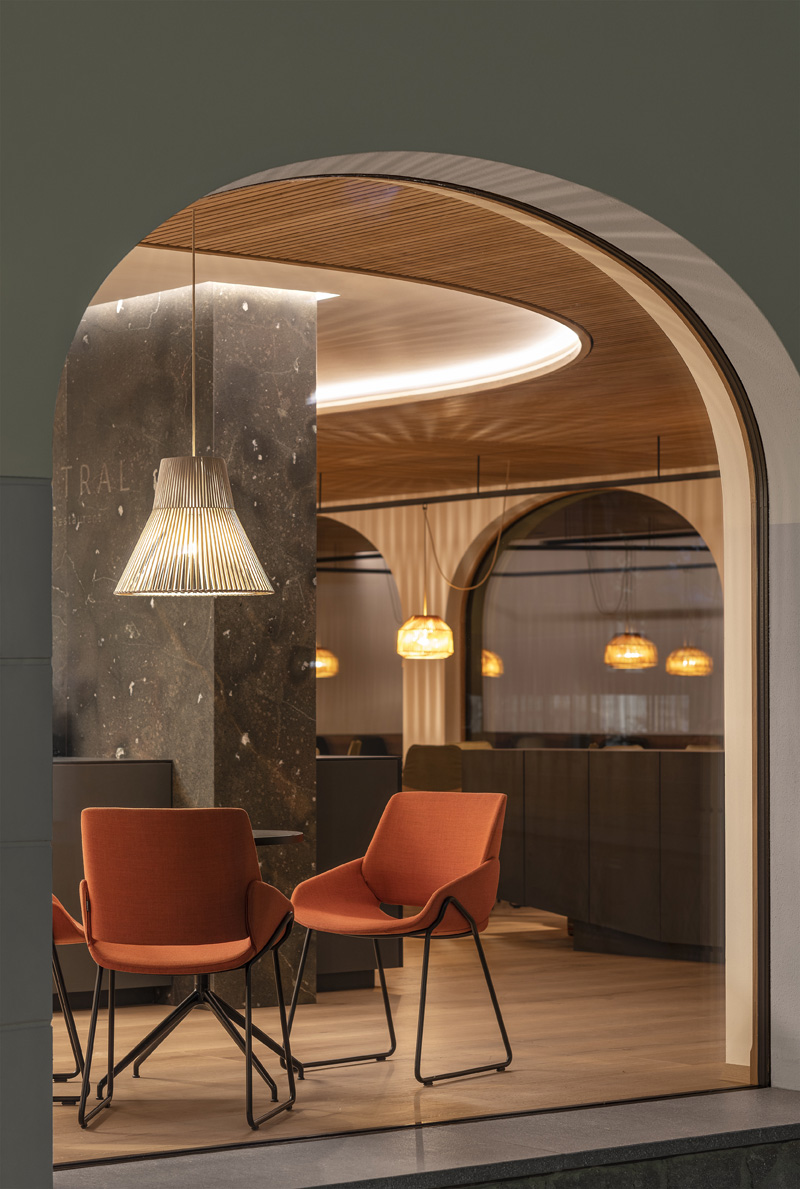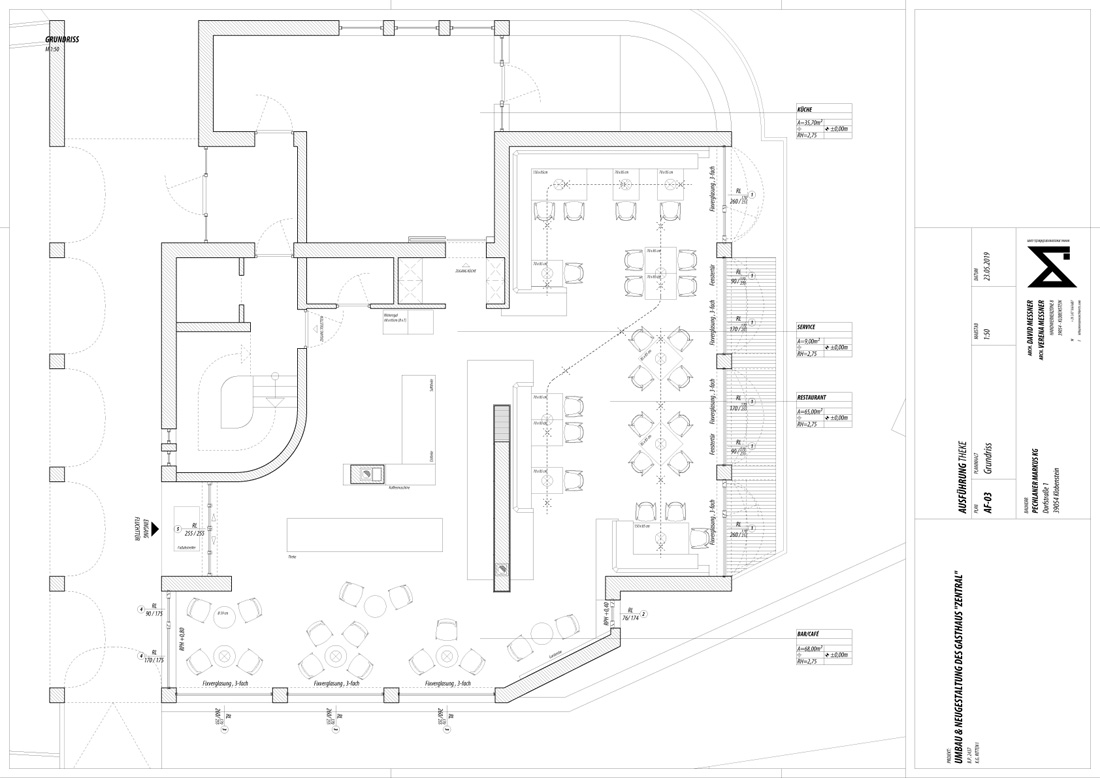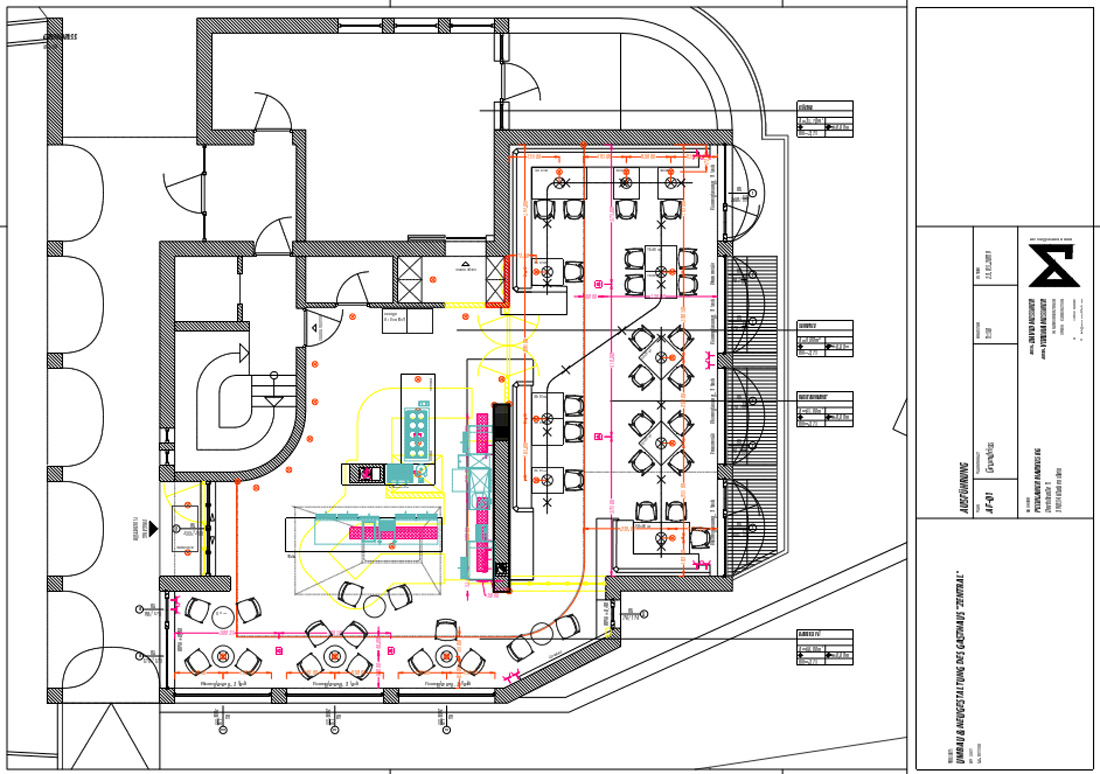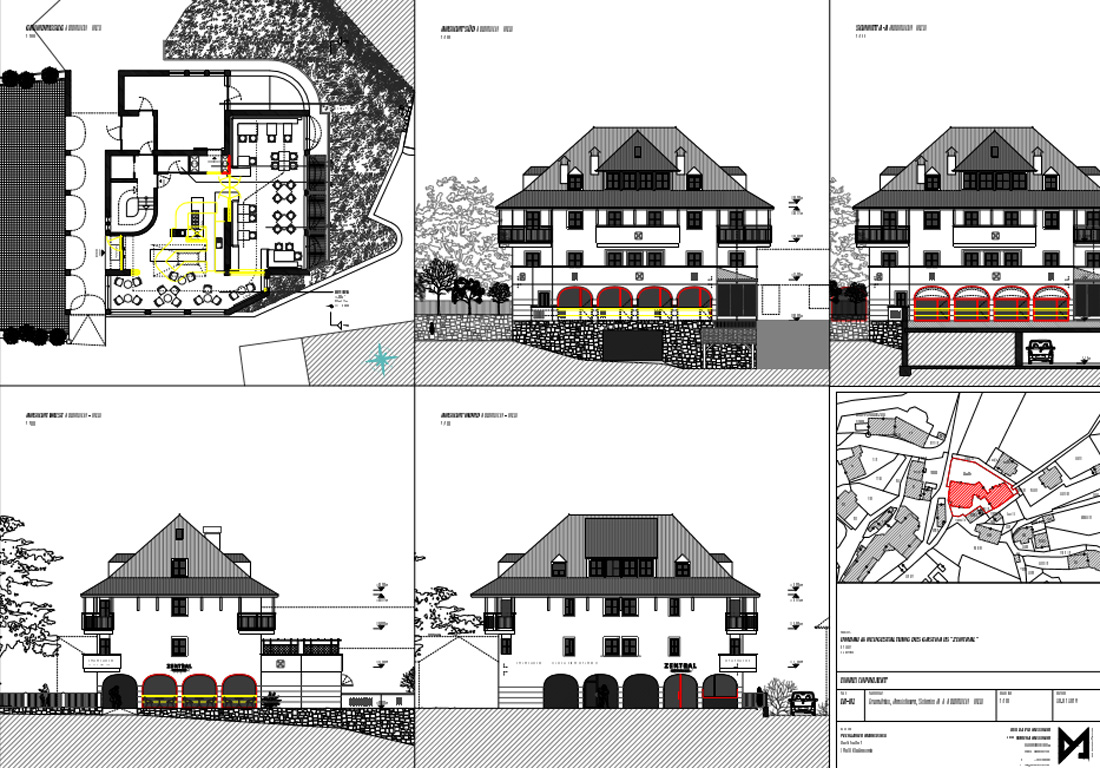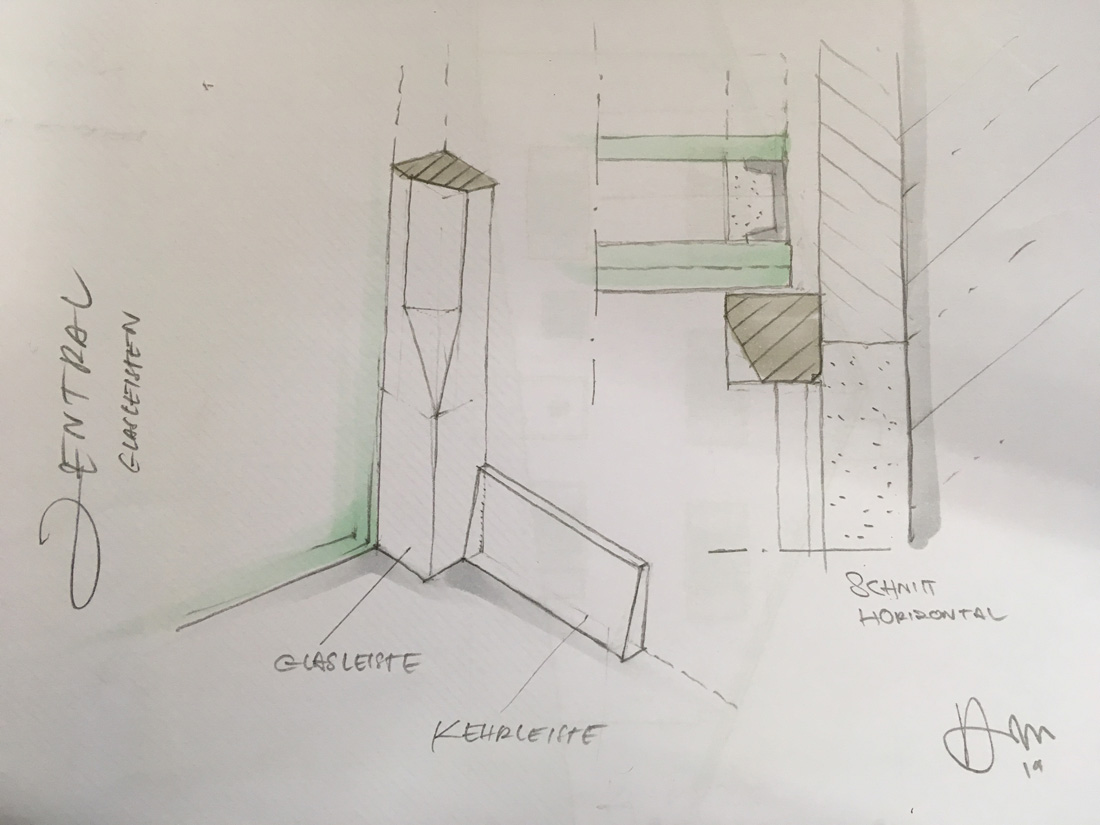 Credits
Autors
Messner Architects; David Messner, Verena Messner
Client
Markus & Wally Pechlaner
Year of completion
2019
Location
Collalbo sul Renon, Province of Bolzano, Italy
Total area
150,00 m2
Photos
Oliver Jaist
Project Partners
Emil Fink, Eisath & Lintner, Arper, Prostoria, Niederbacher, Antoinette Bader, Elektro Messner, Design Holz Böden, südtirol.stein, Eisath & Lintner, Haustechnik, Askeen, Doormatic, InternElement, Sternbach Interior Stories
Related Posts
Powered by