Pure Grand Bistro is a new self-service restaurant in an office building in Sofia. The high corporate standard and the lifestyle of the young yuppies demands a sophisticated office environment. This, naturally, leads to reinventing not only the workspaces but also the spots for leisure. Thus, the new appearance of the canteen is born. Today this is a restaurant with hip appearance and a slight hipster element.
The design is intriguing, with a strong character. The sharp geometry and the concrete plaster are complemented by discrete vintage motives which bring a different vibe to the space. A challenge and an opportunity in this project was the over six-meter height, which the architects took advantage of by creating a dynamic ceiling structure with strong colours and shapes. The rhythmic alternation of geometrical elements is warmed up by the yellow planes and the texture of the plywood. Upstairs after the feature stair, was created a cosier and more enclosed space.
This is the only canteen in Sofia that one is able to have high quality gourmet dishes on affordable prices – the environment corresponds to the simultaneous accessibility and raised standards.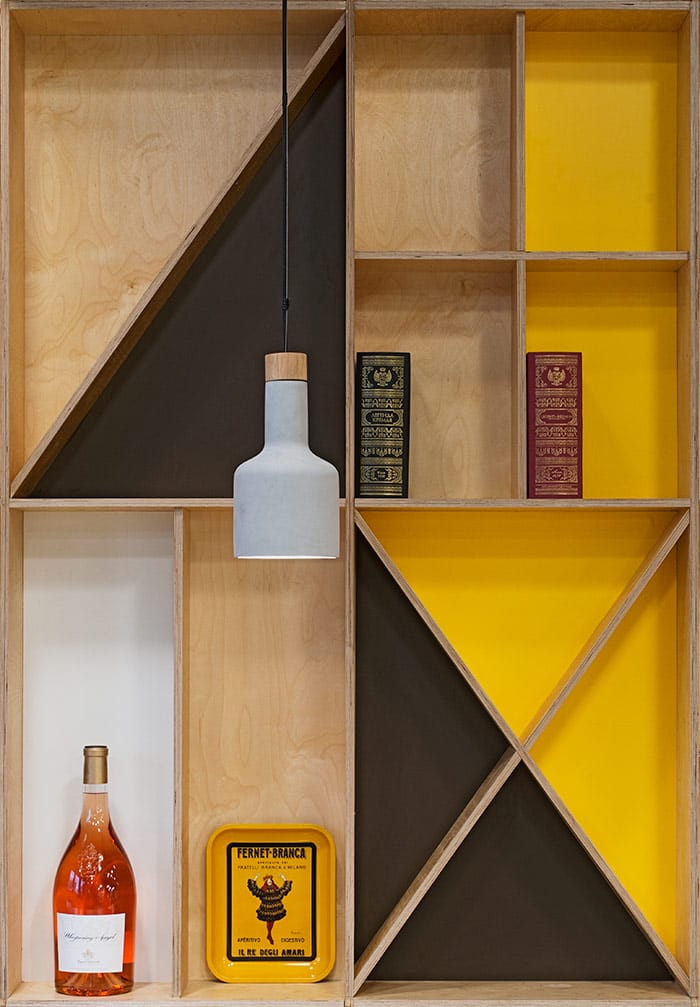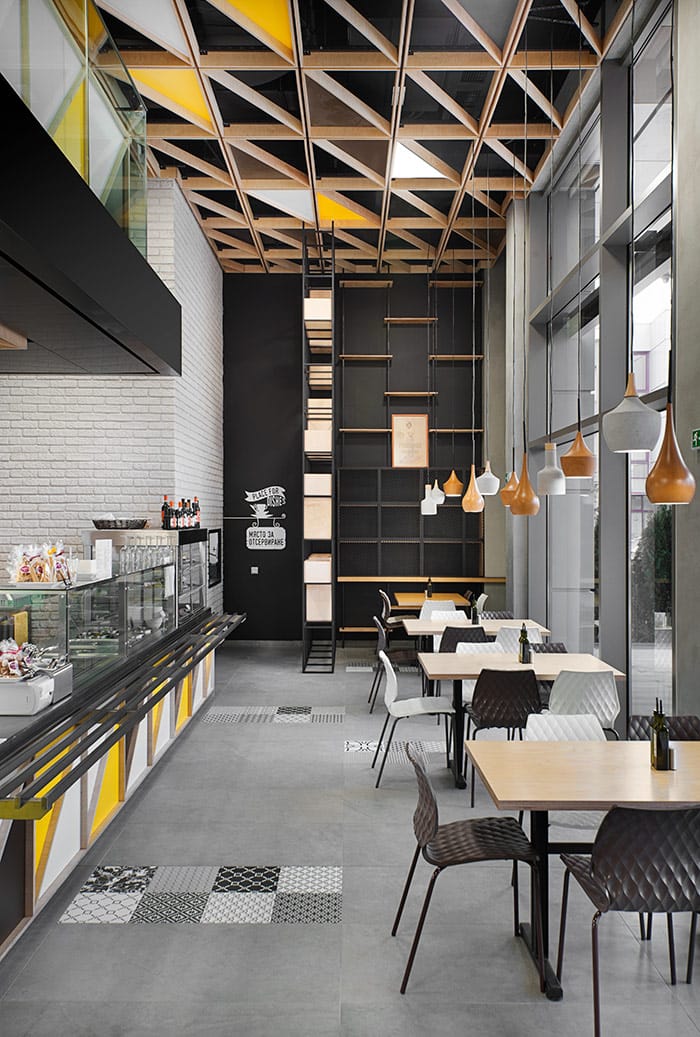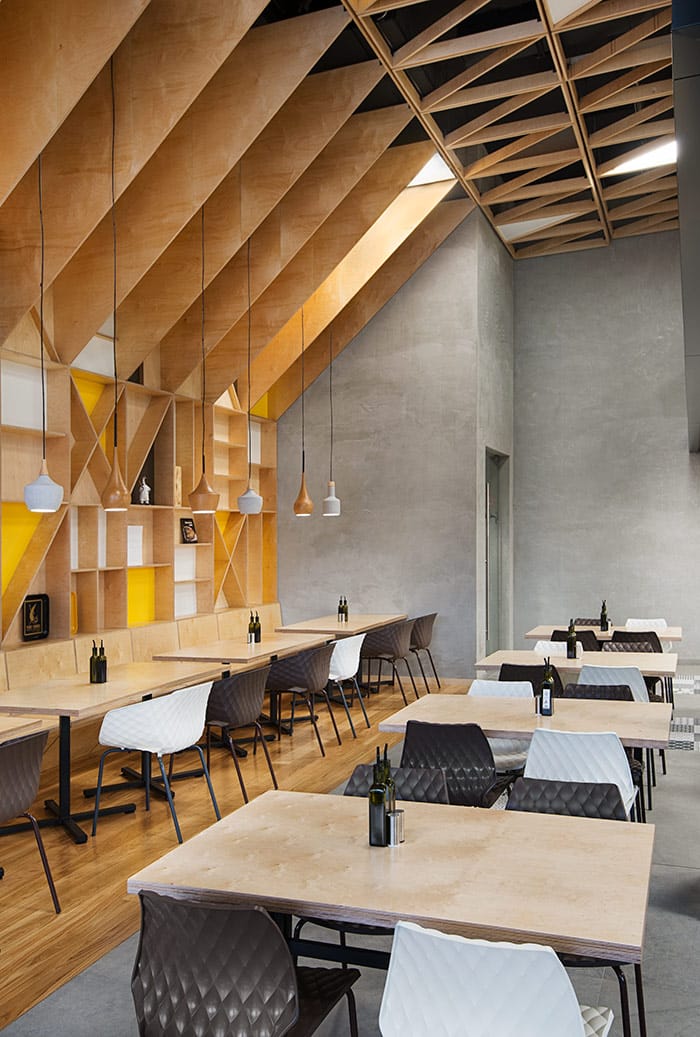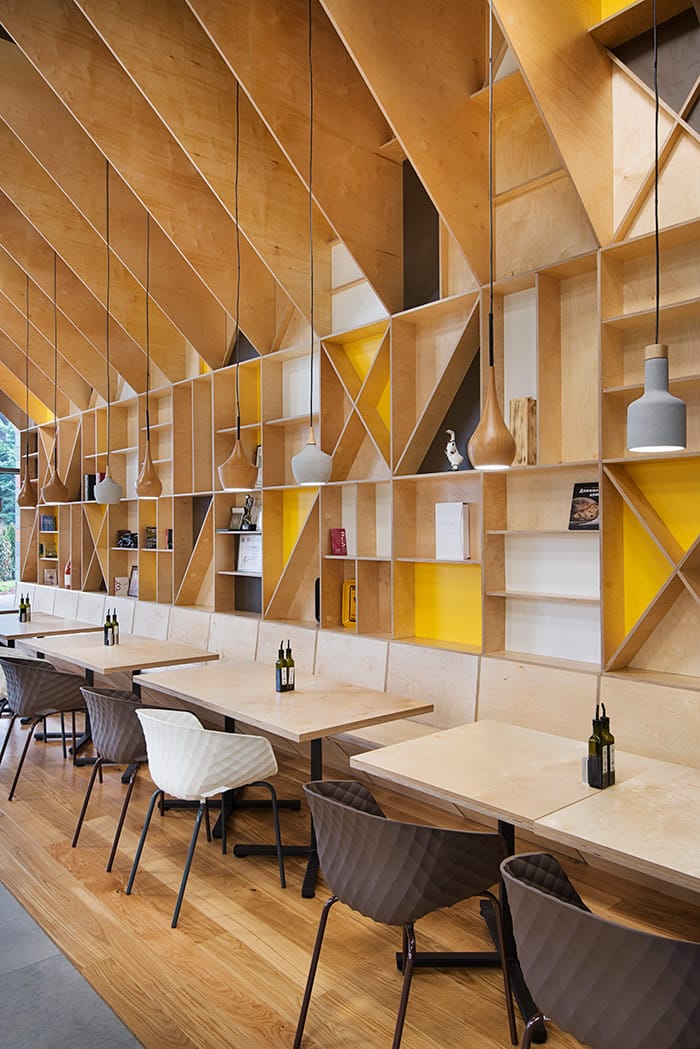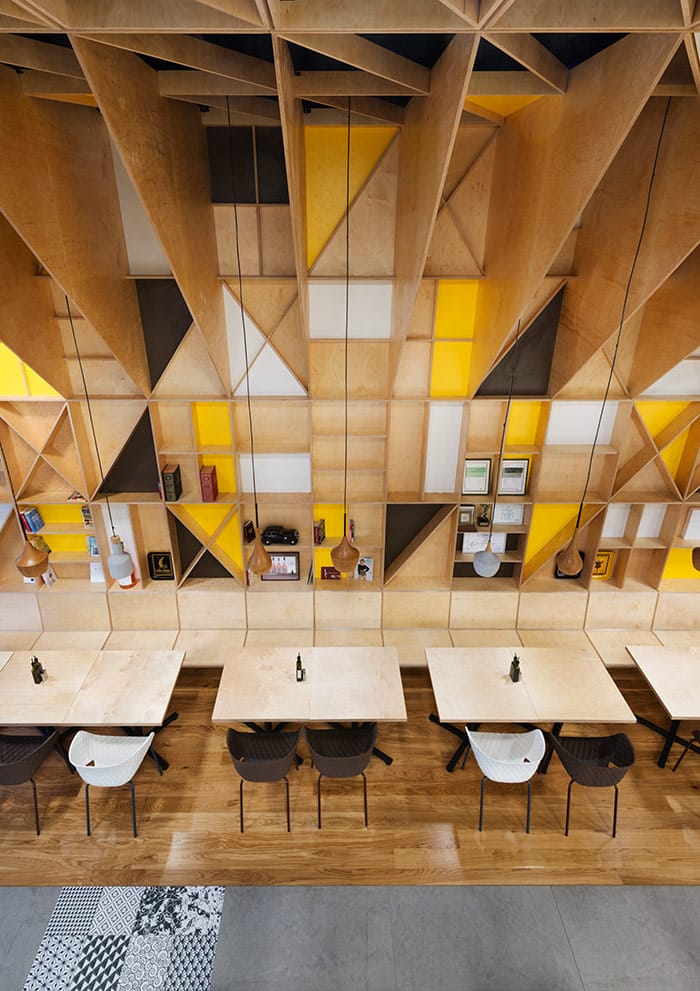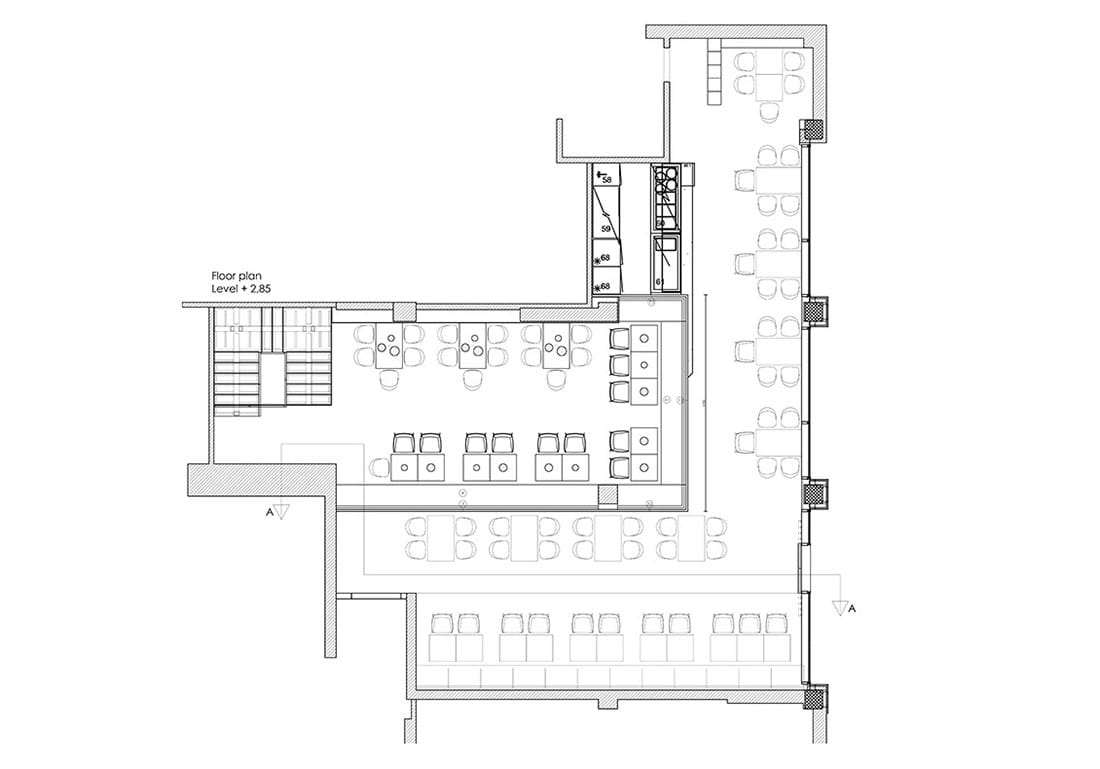 Credits
Project Partners
OK Atelier s.r.o., MALANG s.r.o.
Related posts
Powered by