Centenary of the start of World War I has enabled us to look at the four-year massacre with a great time distance and offered an opportunity for in-depth reflection. A minor, yet deliberate intervention on a formerly degraded area is based on the perception of war. Sharpness, fear, hopelessness… are directly represented in the design of a contemporary memorial. Cognitive association with the state of war is also reflected in the use of materials, such as corten steel, dry-stone walls and rough gravel. The metal wall with its platform is subtly placed among the existing pine trees and leads the visitor to the pier in their canopy. The path stops here – same as the war offers no final answers. The metal wall de-materializes into lamellas and visually intertwines with the landscape at the pier, which offers a sense of calm to the visitor. The space of reconciliation encourages reflection on the meaning (lessness) of war and serves as a reminder for the present and the future.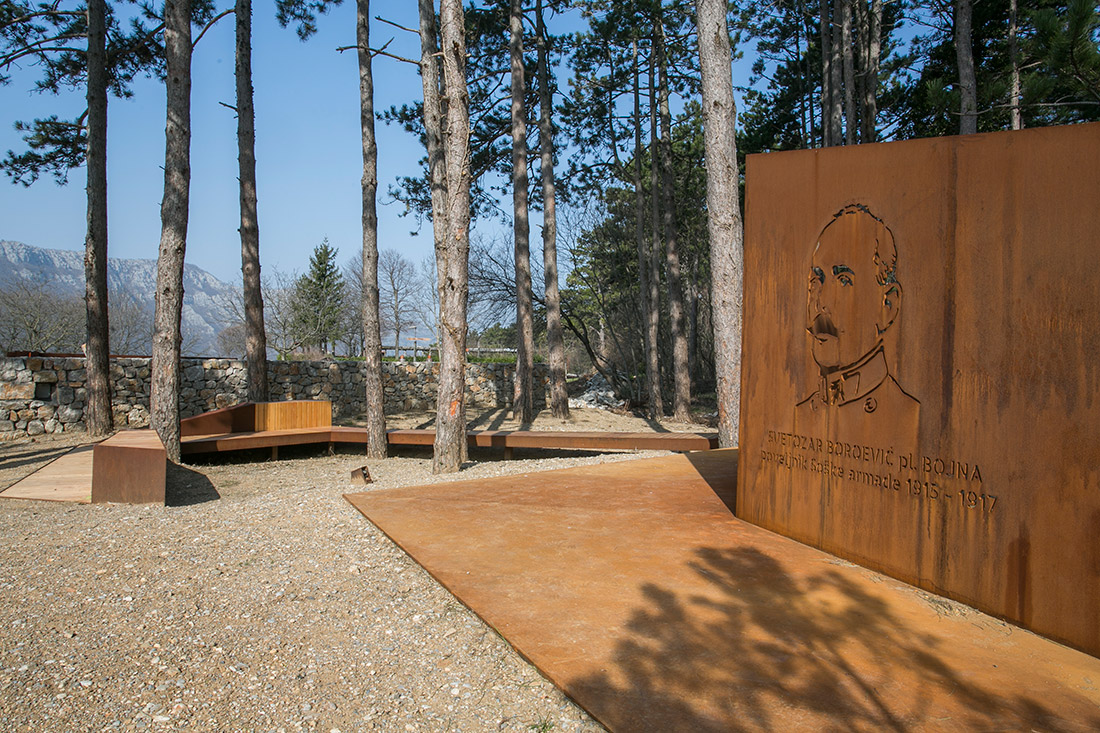 What makes this project one-of-a-kind?
The memorial's biggest quality lies in its ability to address the visitor. In architectural language, the spatial installation subtly implies the meaninglessness of war, while encourages reflection and thought. In its composition, the structure is directly intertwined with the landscape, which offers a sense of calm to the visitor.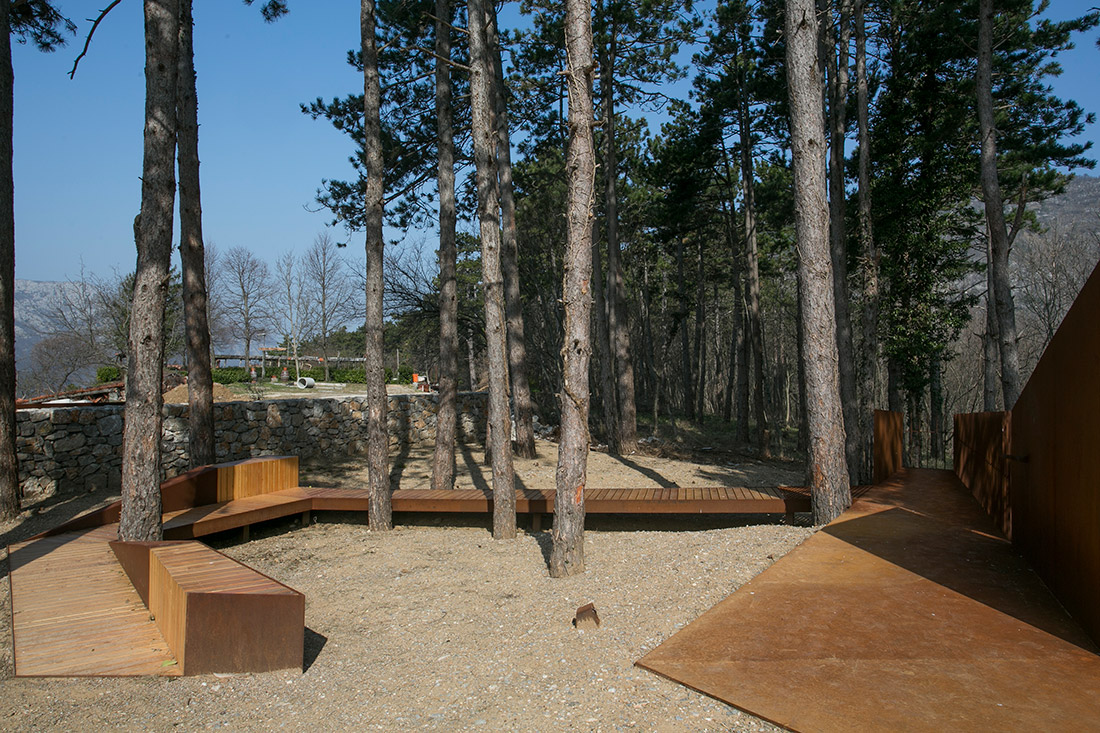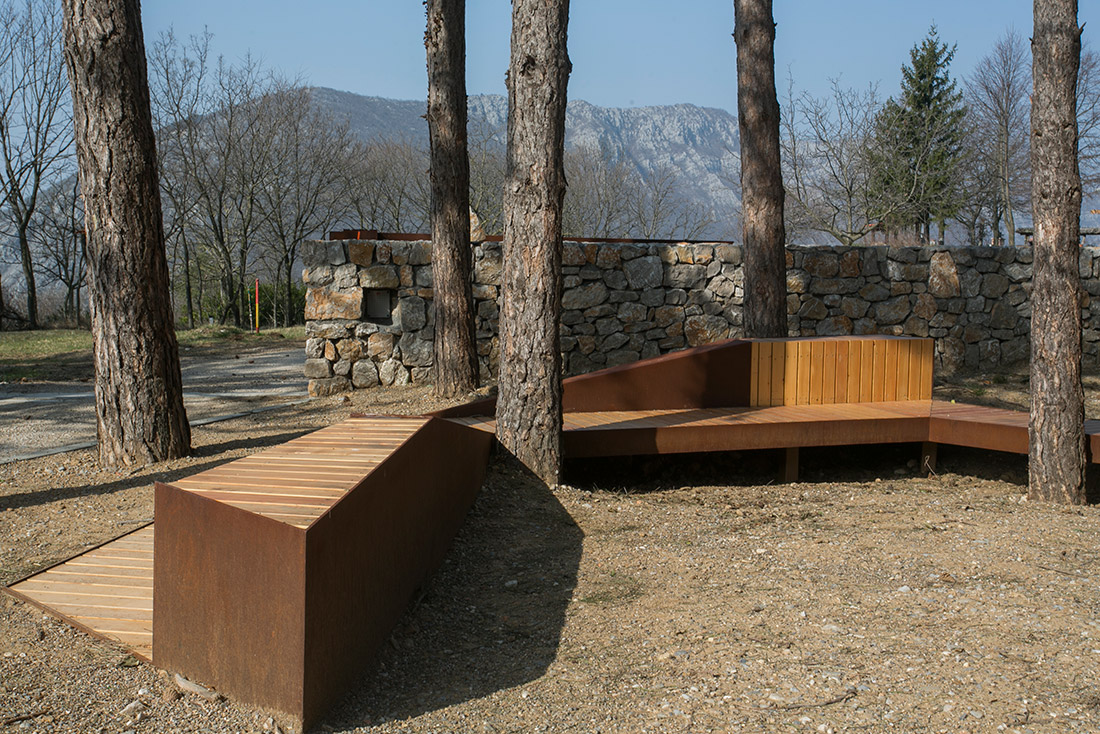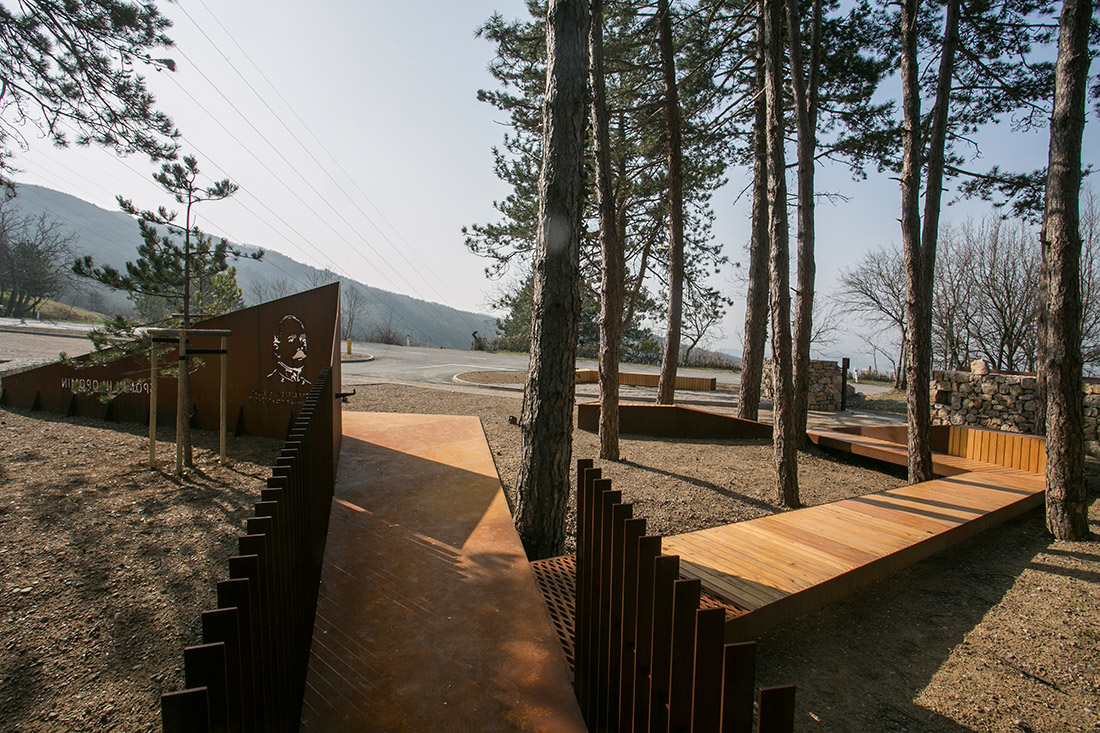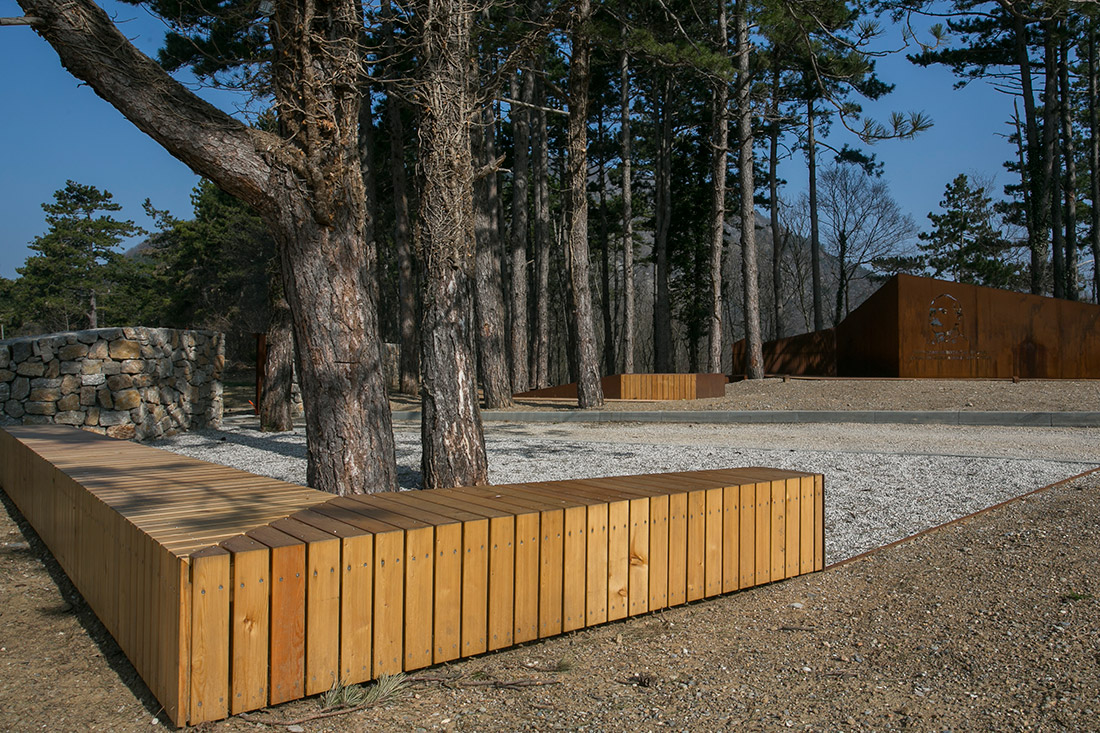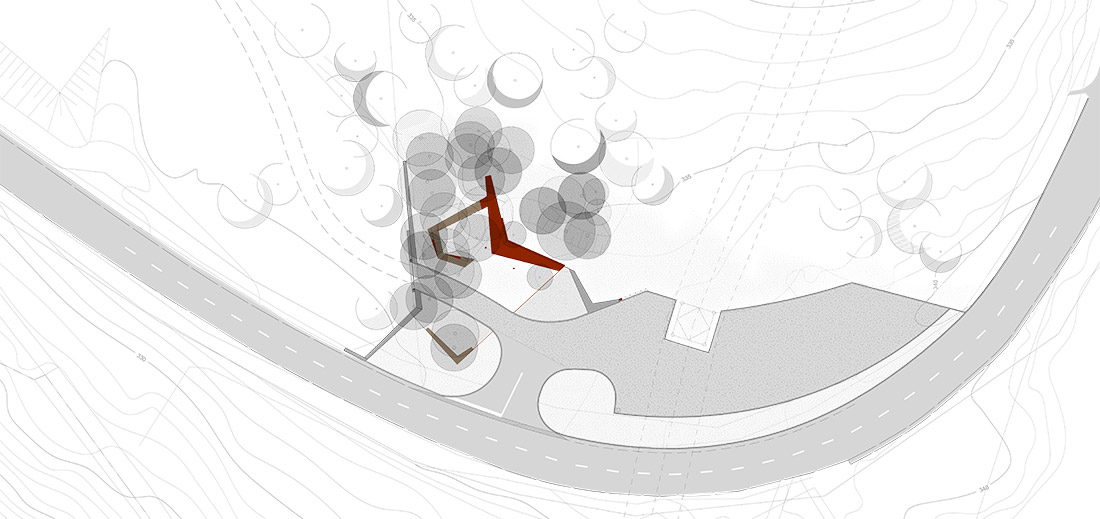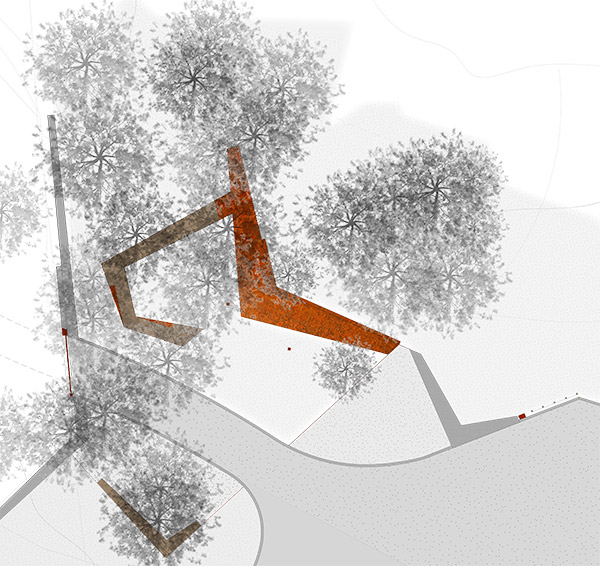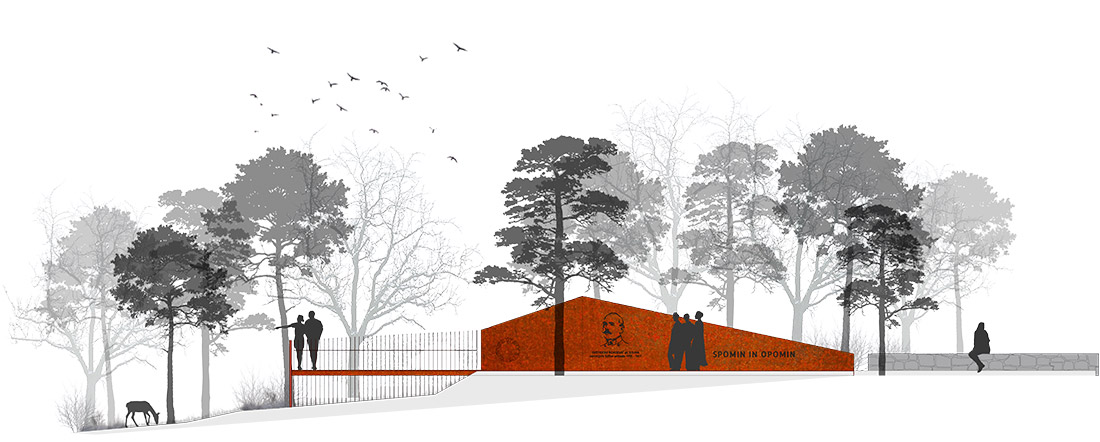 FILE
Authors: KREADOM; Adrijan Cingerle, Katarina Iskra, Sebastjan Winkler
Photos: Studio Capsula; Aljoša Kravanja, Aleša Velikonja
Year of completion: 2016
Location: Prevalo nad Novo Gorico, Slovenia
Total area: 1500 m2
Site area: 300 m2
Text provided by the architects.