The subject of this work is legal construction in an illegal settlement. Since the 1990's to the present, illegal or unregulated construction has been affecting all constructed areas in the country. Our client is a resident of the Padina urban settlement, one of the many completely illegal settlements around the city, encompassing some 100 ha of what was once planned as a green area. His decision was to be the only person to legally construct small multi-family residential buildings in a zone that lacks all ambient value. A total of 6 buildings have been constructed and occupied over the past 7 years. The buildings were constructed at minimum costs, with dwelling units that fall under the category of social housing. All buildings are inter-related by open ground floors, by roofs that are atypical for such buildings, by the use of basic materials and identical openings.
The absurdities of such an endeavour have assured us that architecture is not a necessity in the local context. It is rather a product of the environment upon which we as individuals must act.
What makes this project one-of-a-kind?
Amidst a large illegal housing settlement in Belgrade, an oasis was created in line with local regulations.
Text provided by the architects.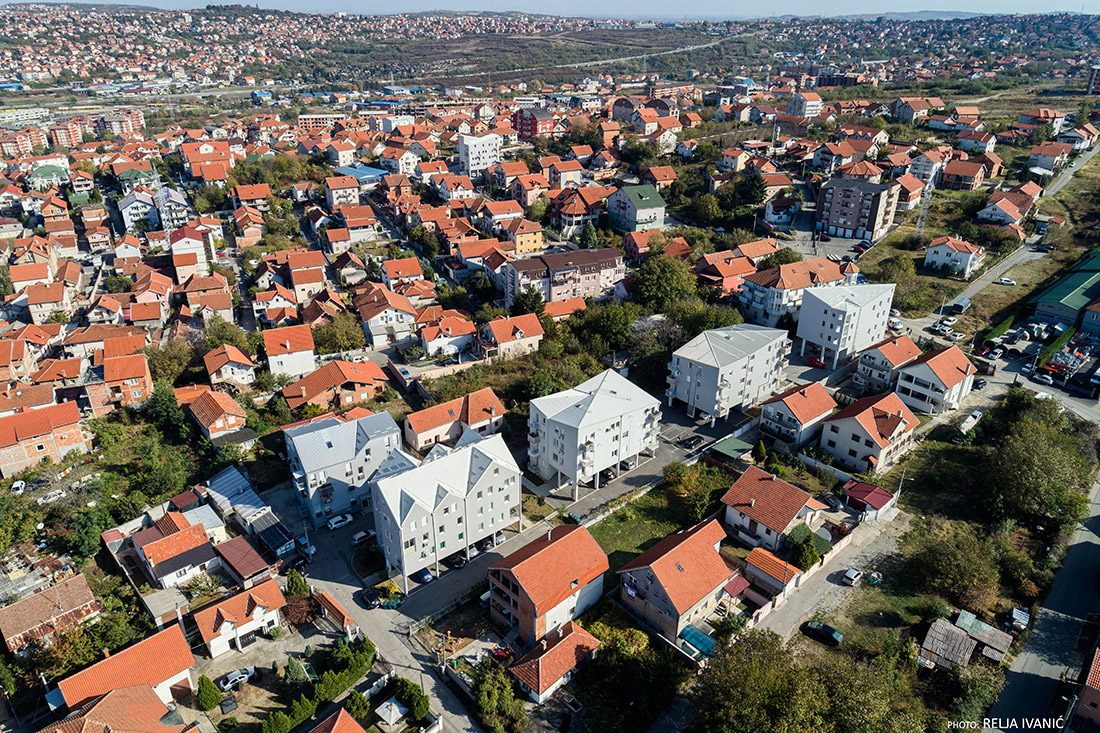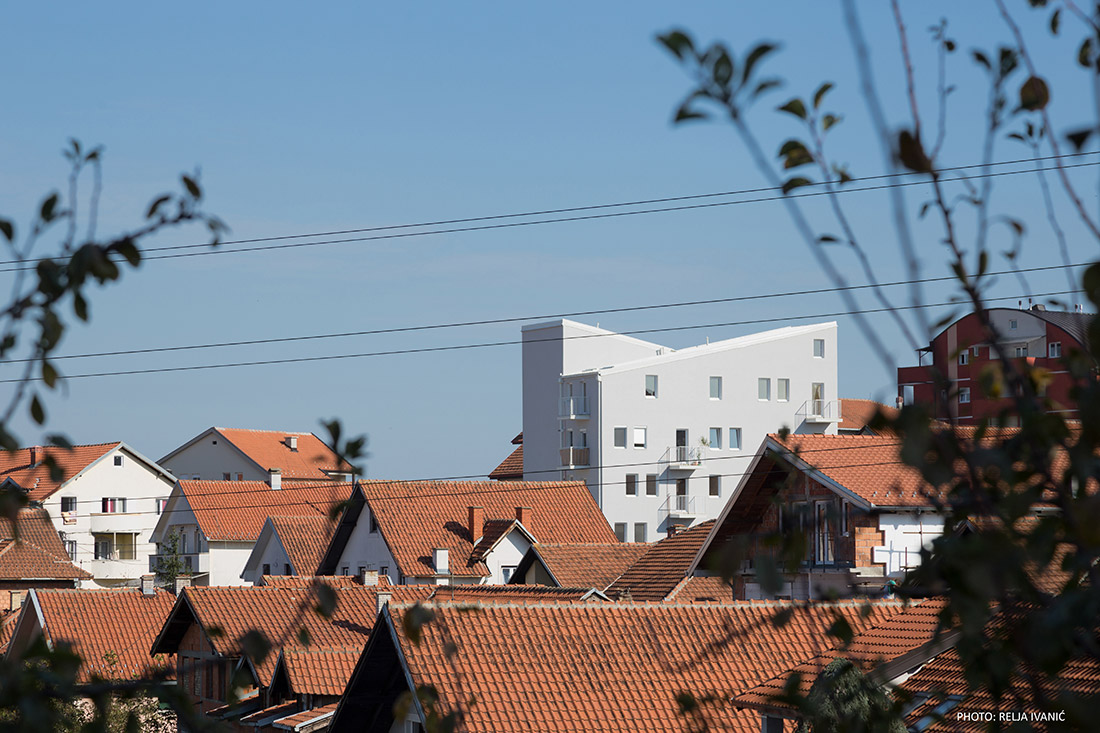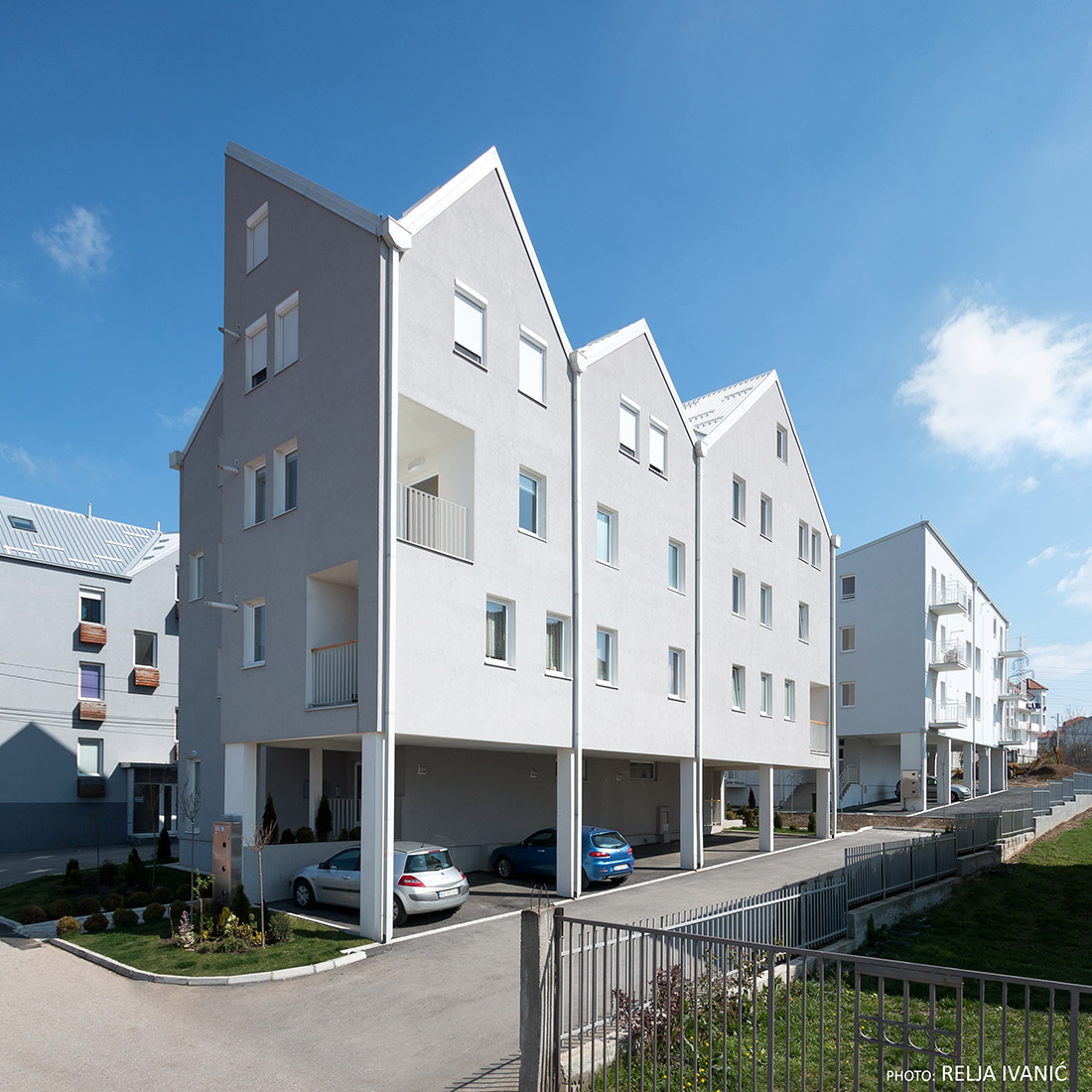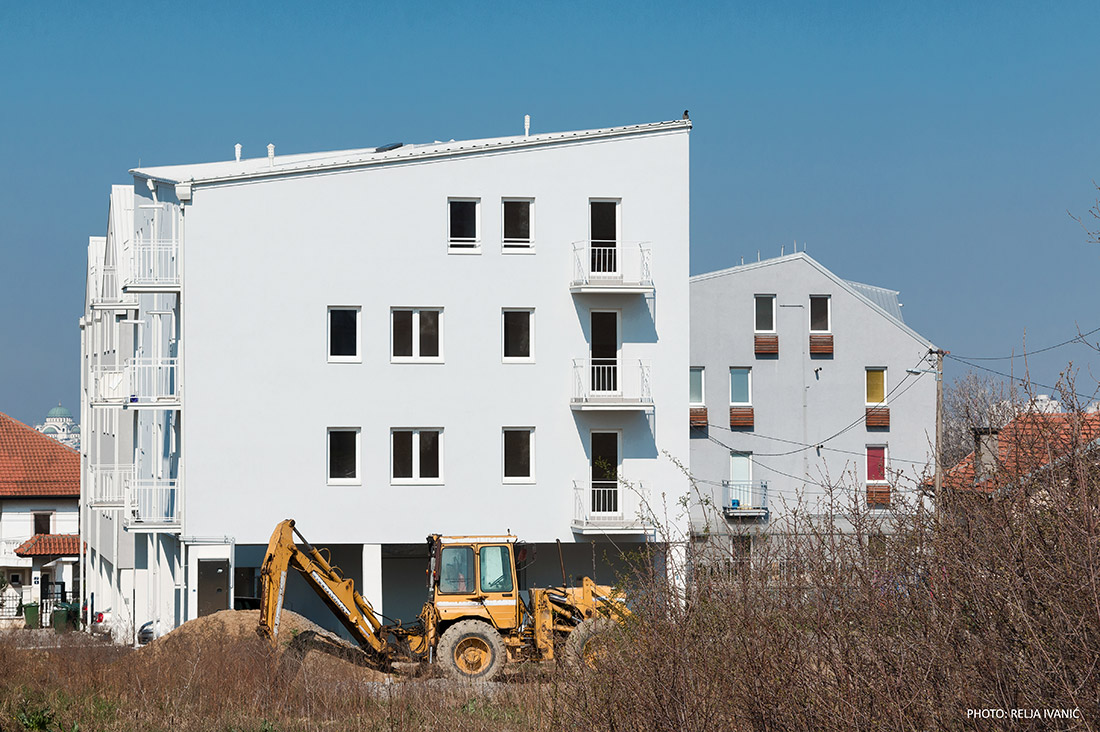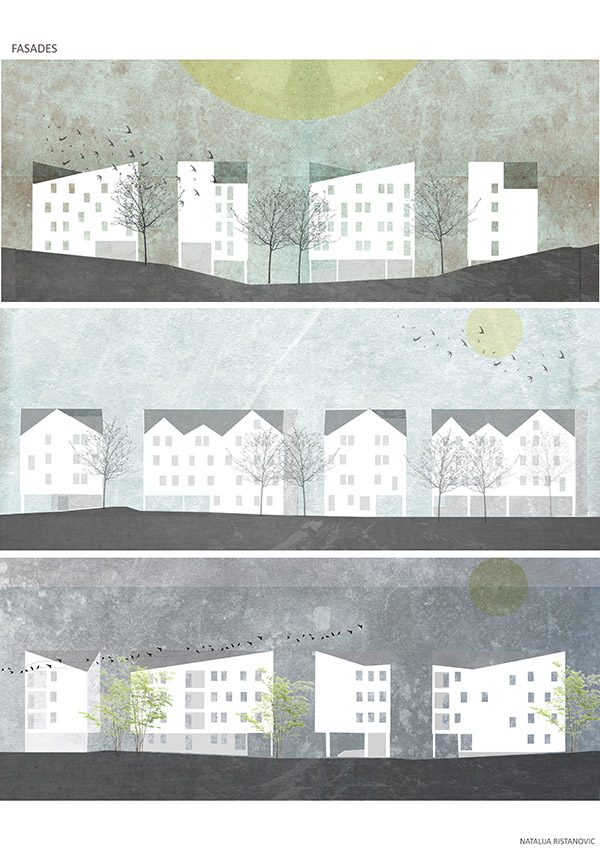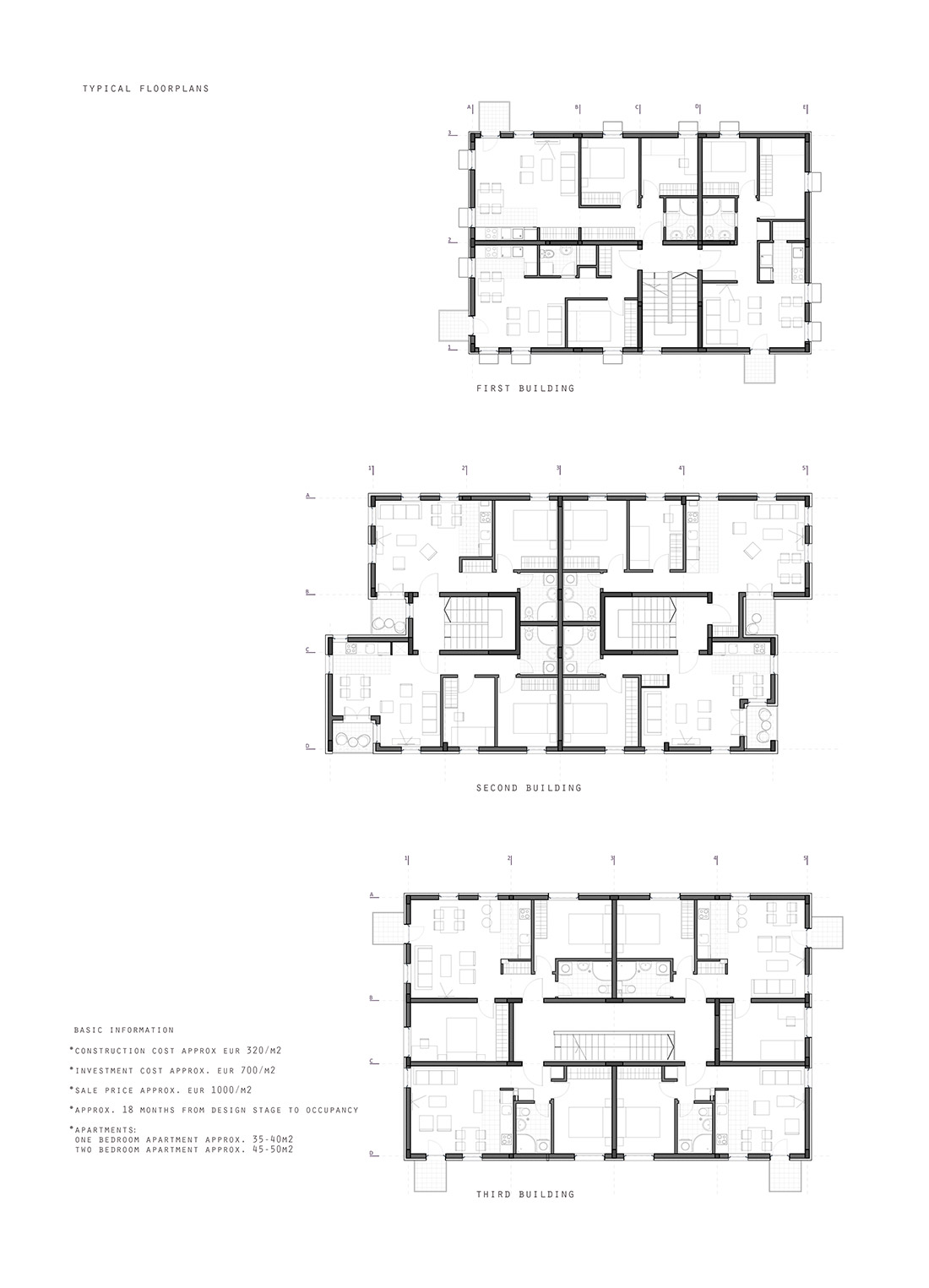 Credits
Architecture
3A studio:
Building 1: Natalija Ristanović, Zoran Ivković
Building 2, 3, 4: Natalija Ristanović, Zoran Ivković, Milan Španjević
Building 5, 6: Natalija Ristanović, Zoran Ivković, Veljko Ćirić
Client
EFEKTUM d.o.o.
Year of completion
2012-ongoing
Location
Belgrade, Serbia
Area
Total area: 6 buildings x 550-700 m2 each
Site area: 3500 m2
Photos
Relja Ivanić
Project Partners
OK Atelier s.r.o., MALANG s.r.o.
Related posts
Powered by