Osteria di Birra del Borgo combines a bar, a brew-pub and a bottle shop in an elegant, informal and warm atmosphere.
The space has been thought in order to create different experiences based on the various activities during the day.
The design finds its deep inspiration in BdB craft beer experimental-production process.
Values of passion, creativity and attention to details, ingredients and materials have been translated into three dimensions in space, in furniture and design objects, in which senses and emotions are fully engaged.
Chromaticism and texture are blended together featuring an environment in which the industrial materials and shapes, taken out from production context, tell the story of what you are tasting.
The big island counter in brass characterizes the central space: focused on conviviality and beer tasting, it makes a proper separation between the formal restaurant and a more casual space where customers can choose between sofa seats in front of the glazed microbrewery room or counter stools facing kitchen laboratories.
A gold wire mesh delineates the position of two large skylights and filters daylight, thus giving a peaceful and cozy atmosphere.
On the walls massive chestnut trunks characterize the surfaces; clay amphorae for fermentation are connected to the microbrewery and oak barrel staves and metal loops are re-used for ceiling decoration and light fittings.
Tradition and innovation are reinterpreted in architectural elements: an investigation into the reuse of materials taken out from craft beer production context, attention to local resources and craft peculiarity, lead to an original result in a different and unique space.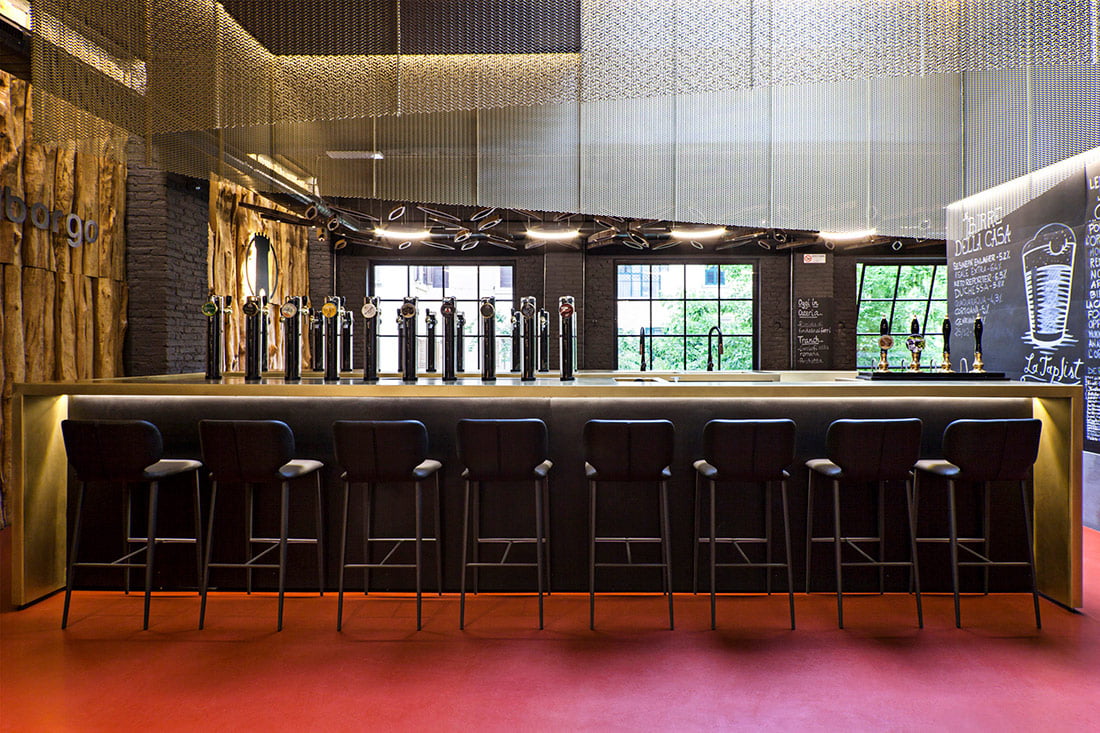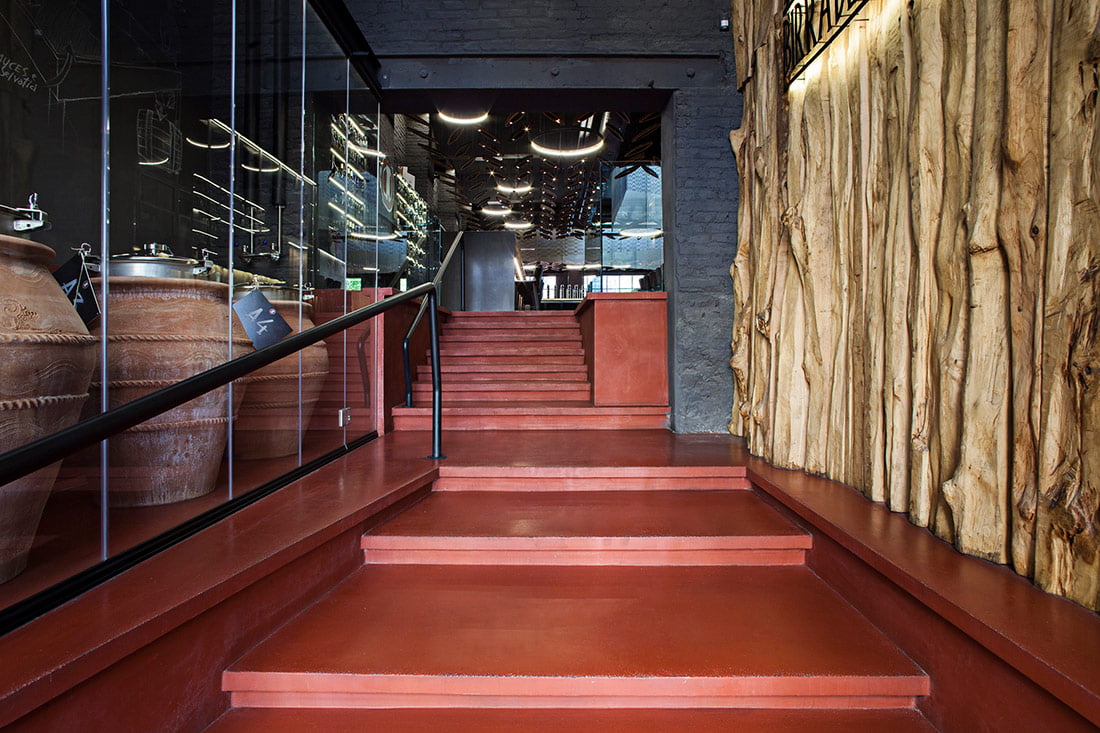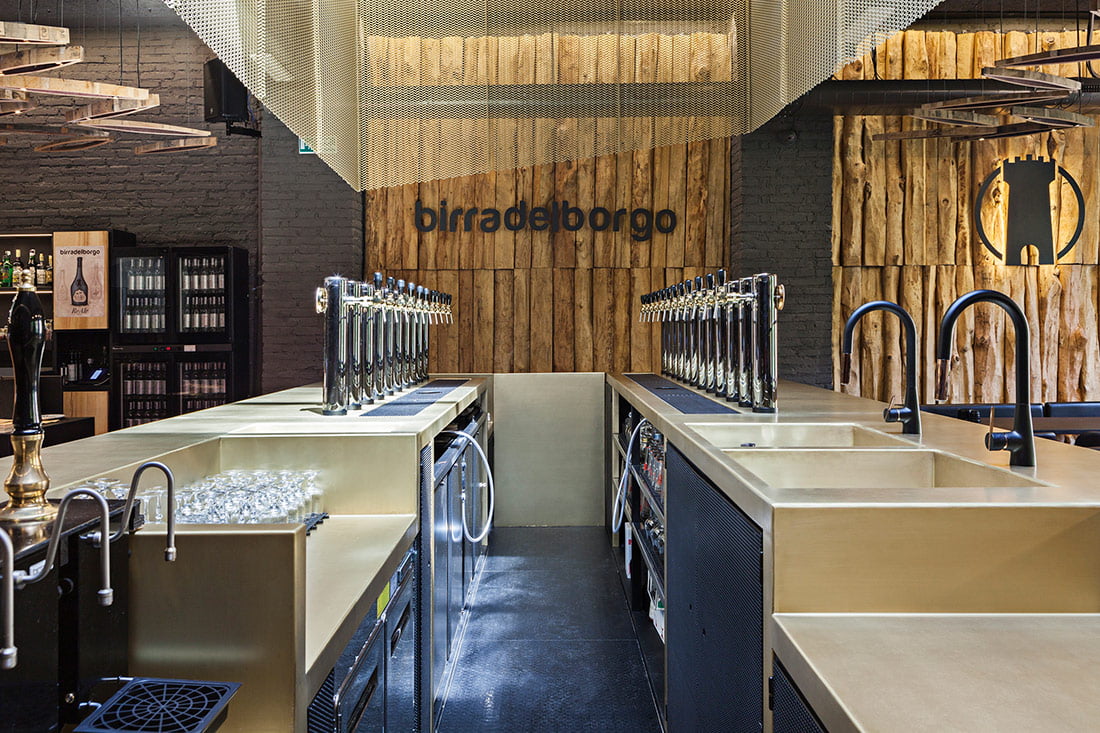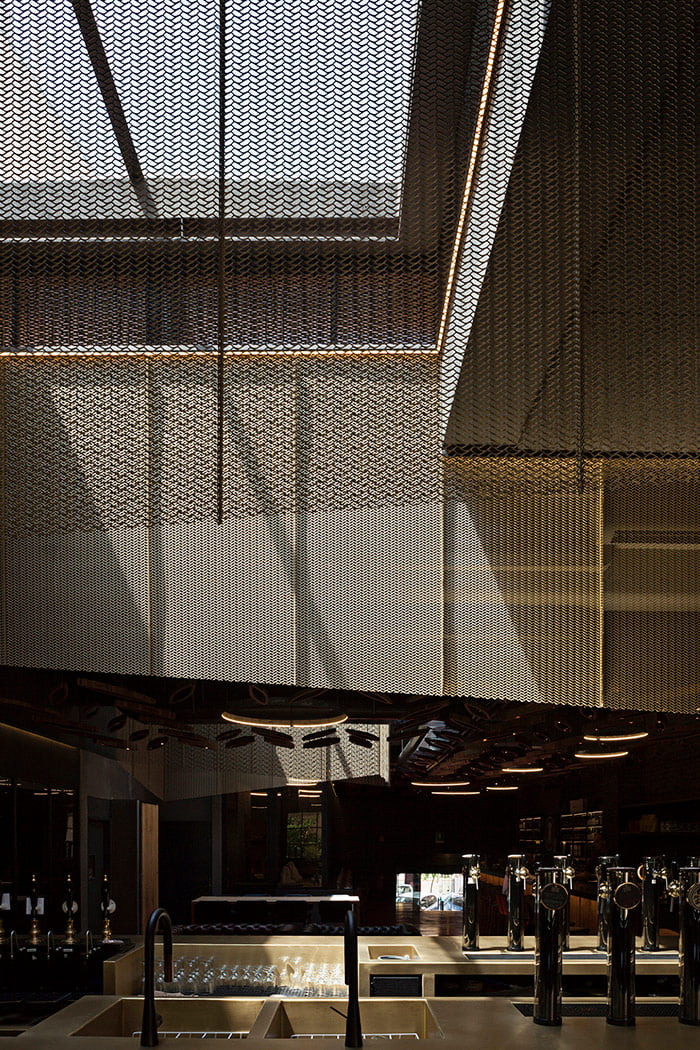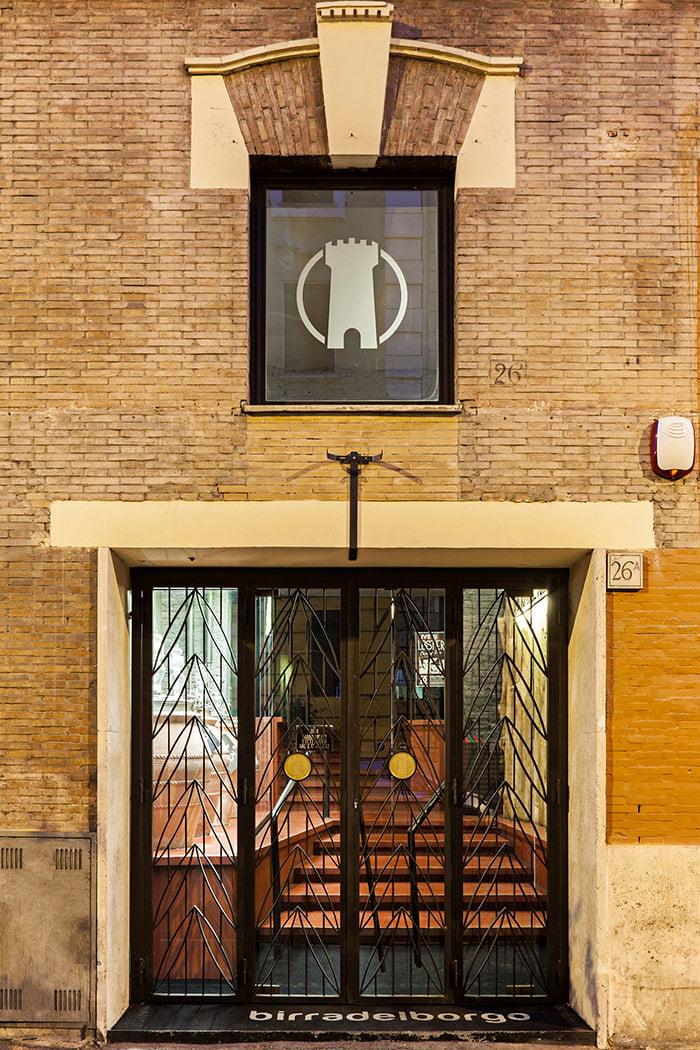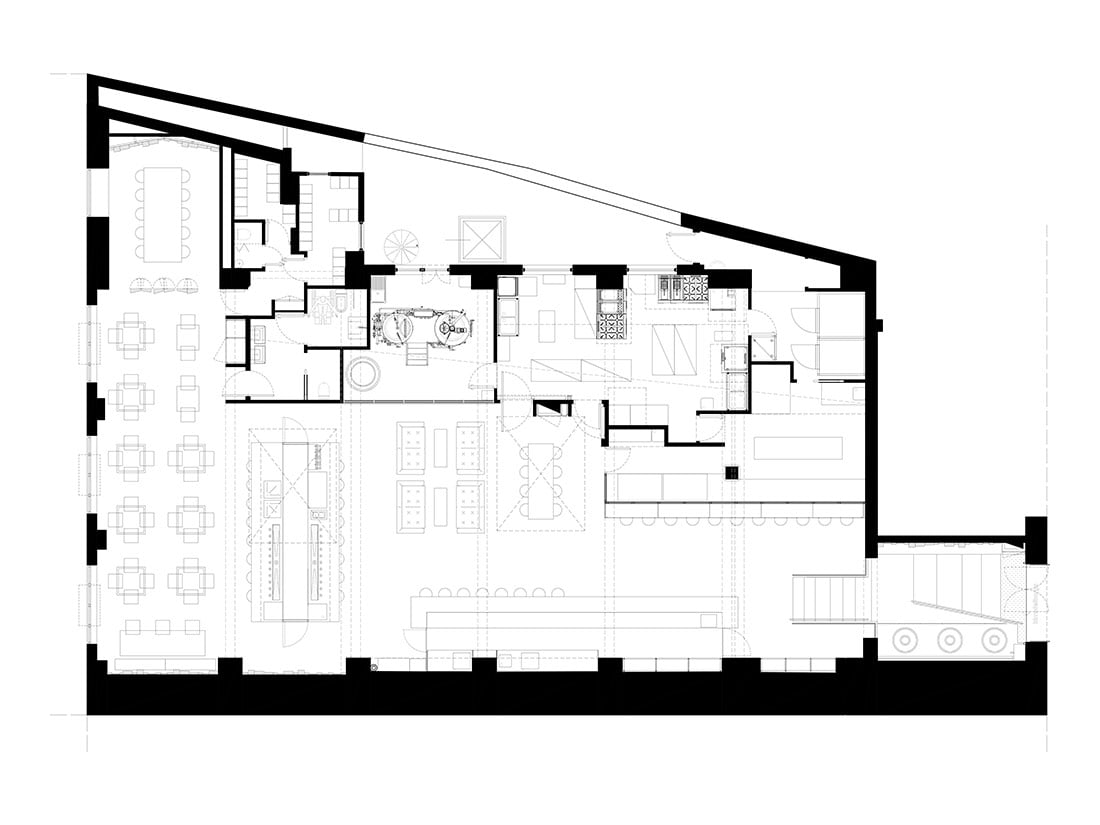 Credits
Project Partners
OK Atelier s.r.o., MALANG s.r.o.
Related posts
Powered by