The economy building was constructed in 1889 together with the hotel and the winery of Josef Weiss. It is located in the central district of Dornbirn, in close proximity to the main train station. It has been listed as a historic building since 1997 and was therefore protected from demolition. Over the years various projects were planned for the building, but none became reality. As such, it remained vacant until the new owners bought the building in 2016 and carefully rebuilt it into their home and atelier. By working within the original structure of the building, the building's spatial particularity could be preserved. The result is an open, loft-like living and working space that includes multi-purpose areas, split levels and open spaces as well as a hidden, private top floor space under the roof. The facade with all its patina was kept unchanged, and all modifications were made from the inside. Inside the existing shell there is also a small, protected outdoor sitting area. Vertical slits in the timber facade enable views to the outside and allow light into the apartment. The original wooden planks on the floors were numbered, carefully removed, cleaned and subsequently reused as flooring. Portions of the wooden structure, which had to be restored or replaced, are clearly visible as new.
What makes this project one-of-a-kind?
The project succeeded in reusing an inner-city wasteland and still allows the special building to tell its story. Its location in the middle of Dornbirn's rapidly changing railway station quarter gives the building a special role in the collective memory of Dornbirn's inhabitants. The necessary respect and appreciation for this together with the courage to change describes the approach and implementation of architect and client.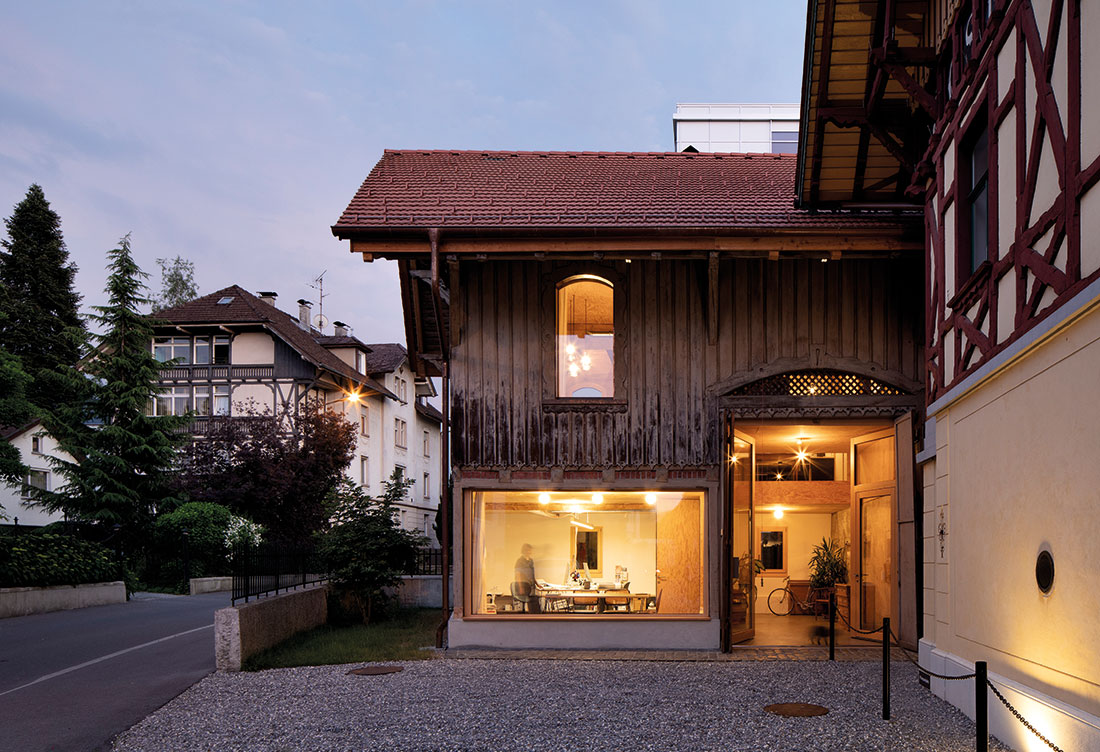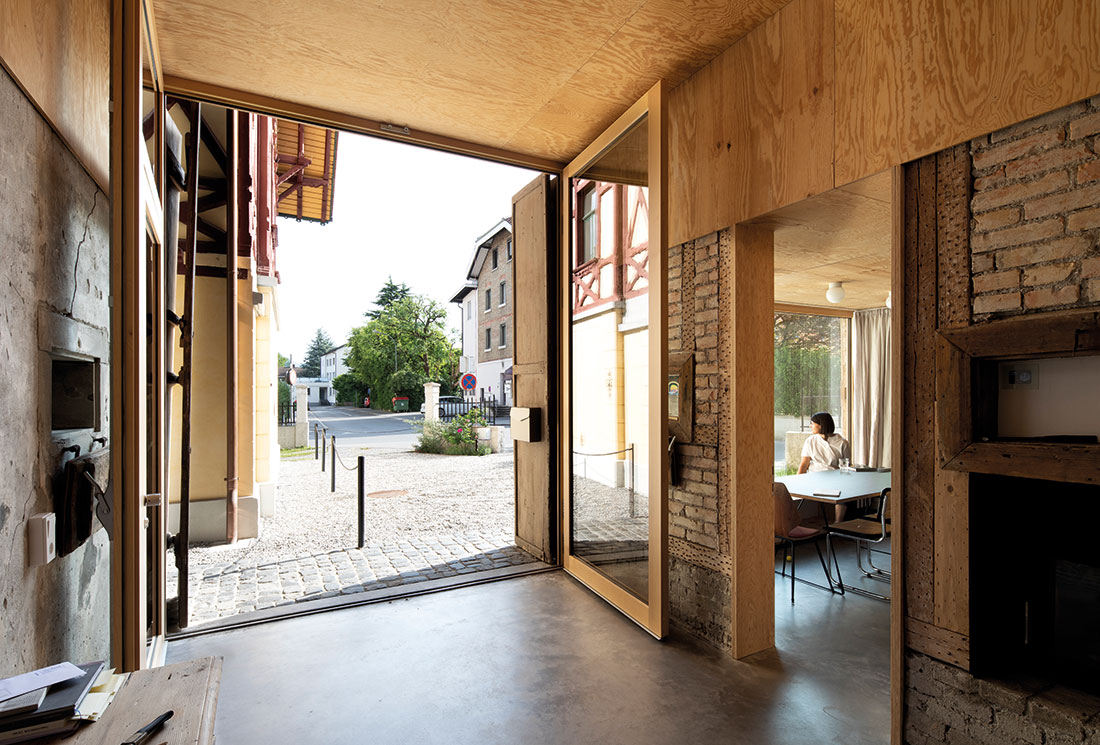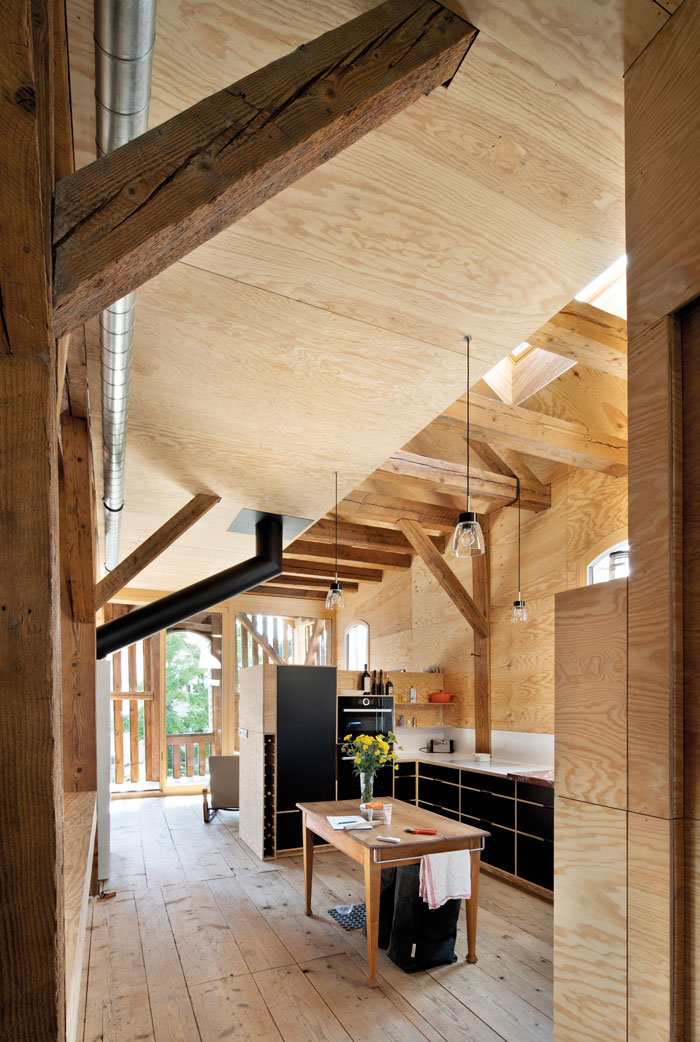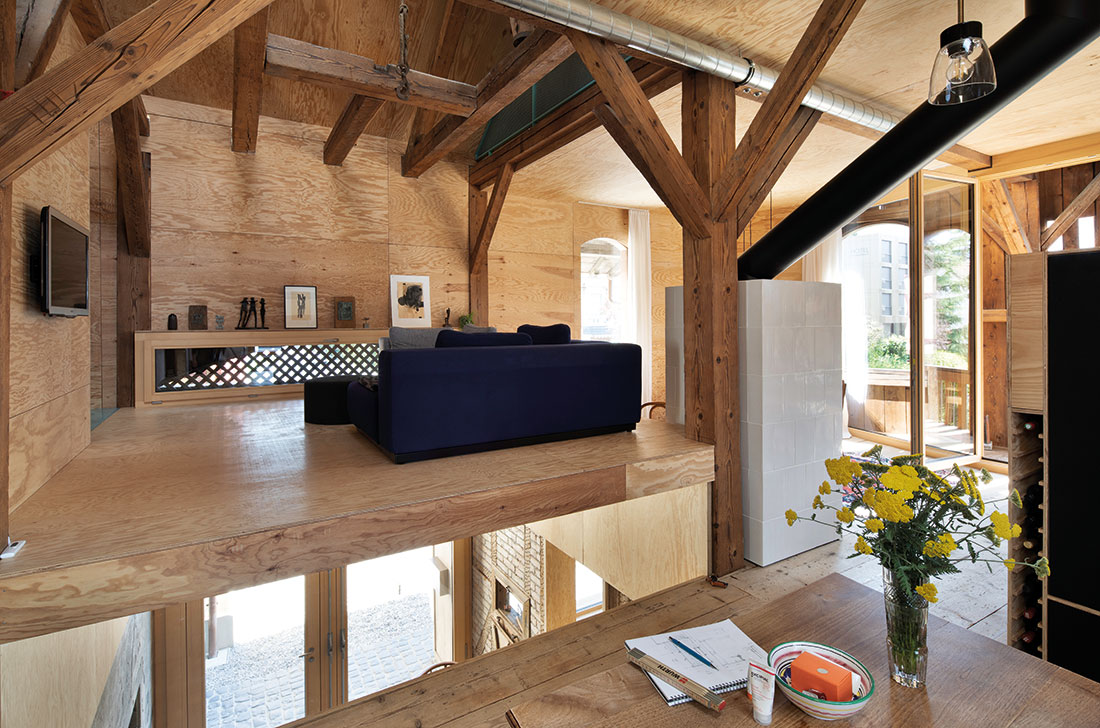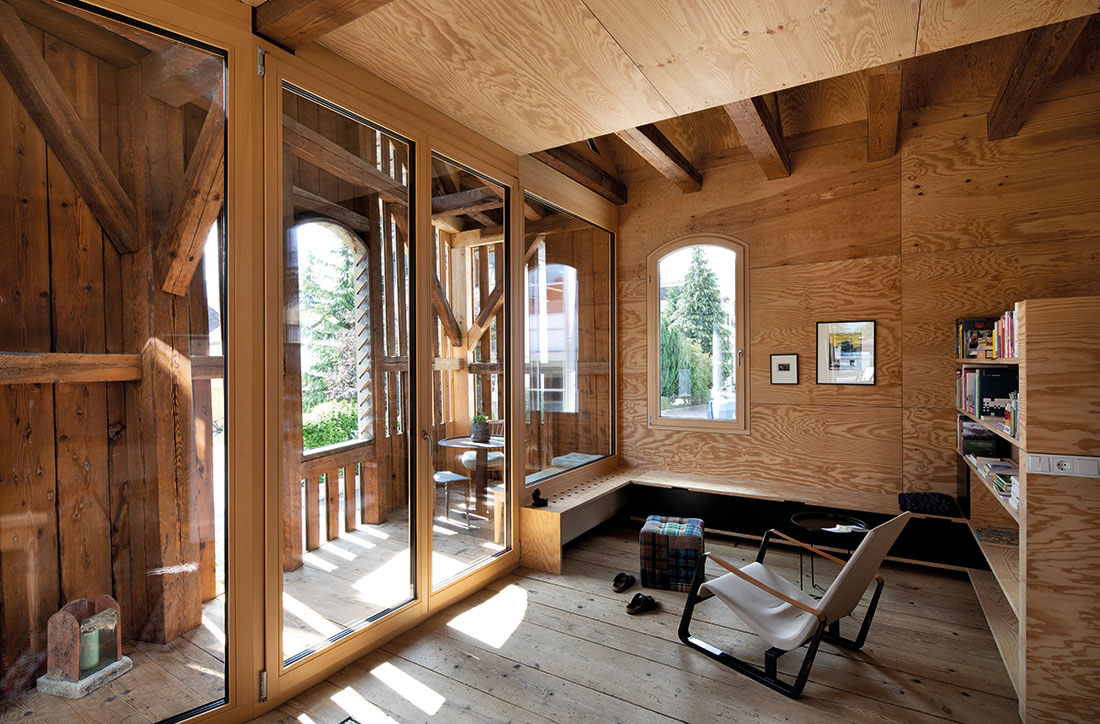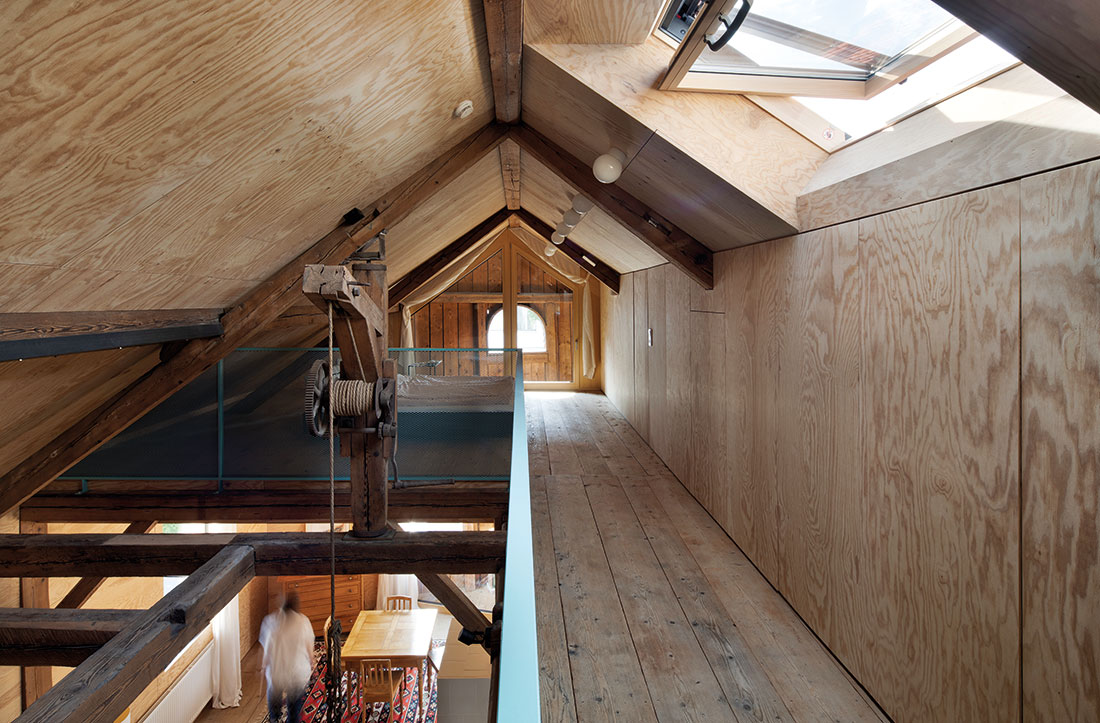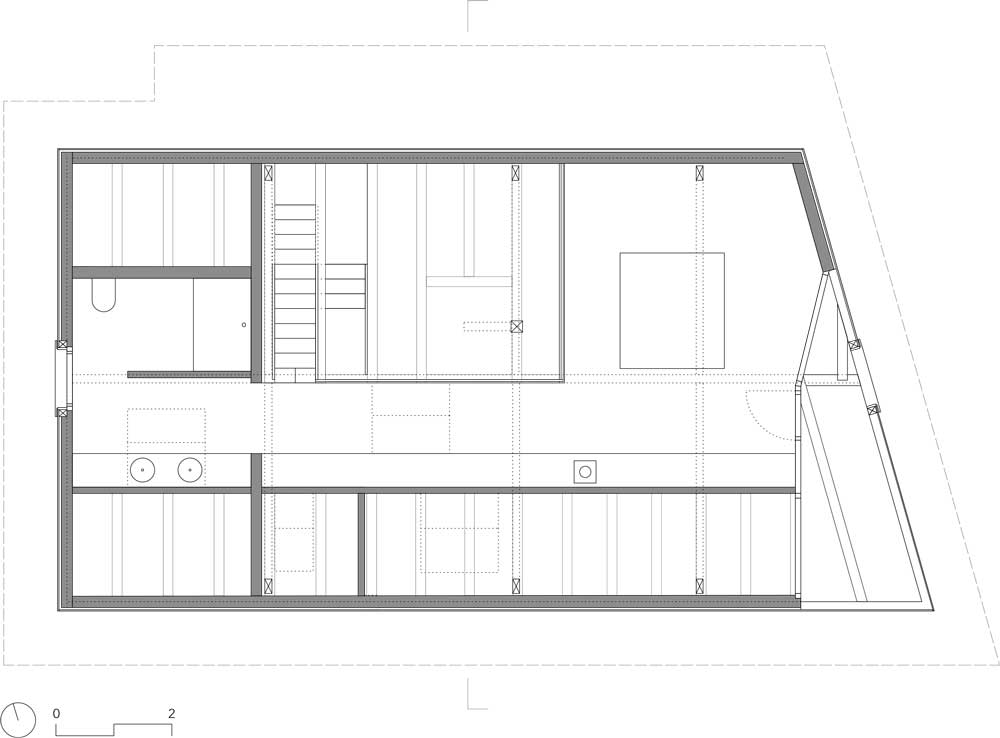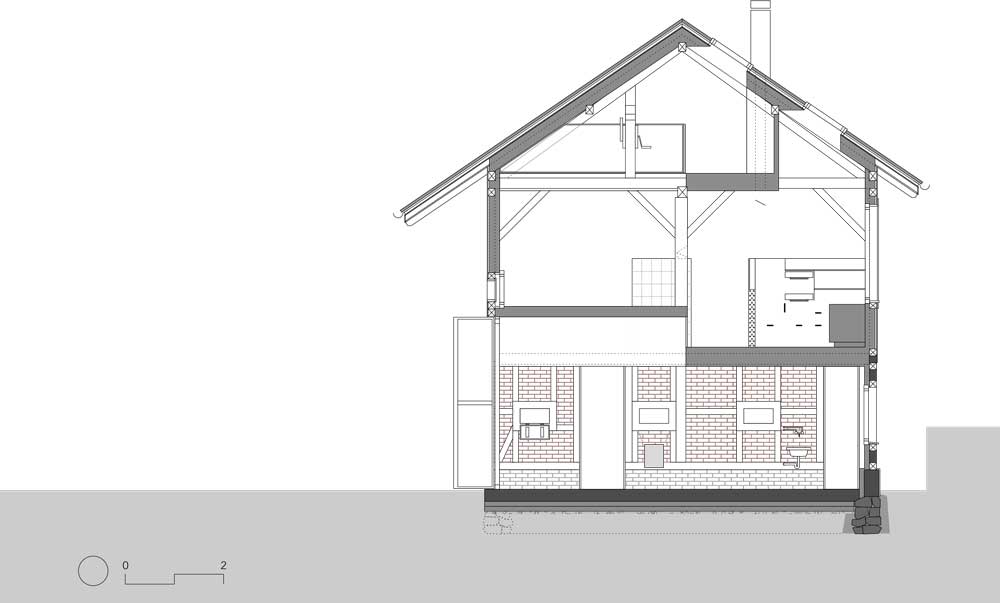 Credits
Architecture
Julia Kick Architekten
Client
Private
Year of completion
2017
Location
Dornbirn, Austria
Total area
200 m2
Photos
Angela Lamprecht
Project Partners
Related posts
Powered by