The entrance to the house leads through the east located carport into an anteroom, from which you can access the zoned living area. Inside the house, the natural spatial relationship is visible on all sides through generously cut windows. A single-flight stairs leads to the converted attic, where the bedrooms, two bathrooms and an office are located. The terrace in front offers a particularly intense view of the Alpine foothills.
By placing the terrace on the upper floor and extending the roof, a covered, wind-protected terrace area with bungalow-like qualities is created on the ground floor. These qualities are underlined by the use of light-coloured plaster and a uniform floor covering made of natural-coloured porcelain stoneware. The extended living space merges seamlessly with the outside space and takes on the linking function between nature and architecture.
What makes this project one-of-a-kind?
The facade completely reflects nature in its aesthetics. Taking in the blue tones of the sky, the facade reflects its surroundings and visualizes atmospheric harmony with the environment. A curtain aluminum facade envelops the entire building and follows both structural and aesthetic-visual aspects. In terms of construction, the facade forms a simple shell of the house, which also encompasses the lateral cladding of the outdoor area from the facade to the roof.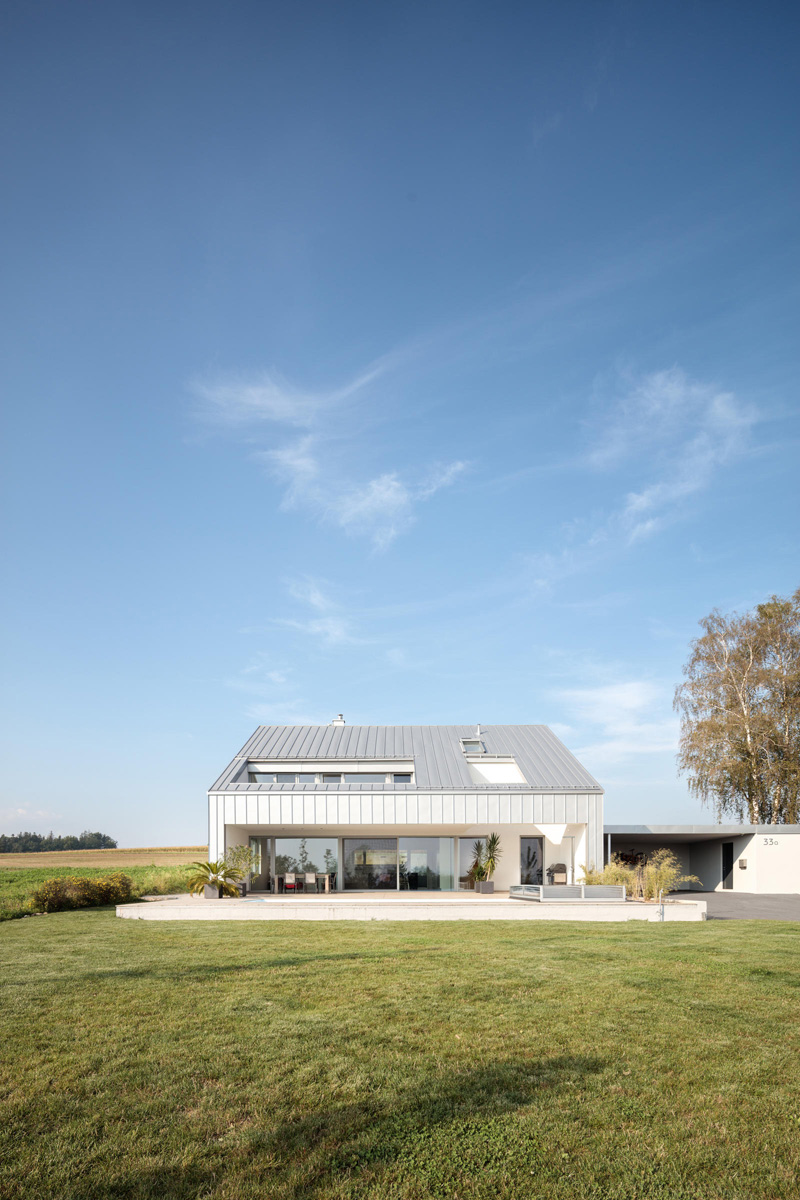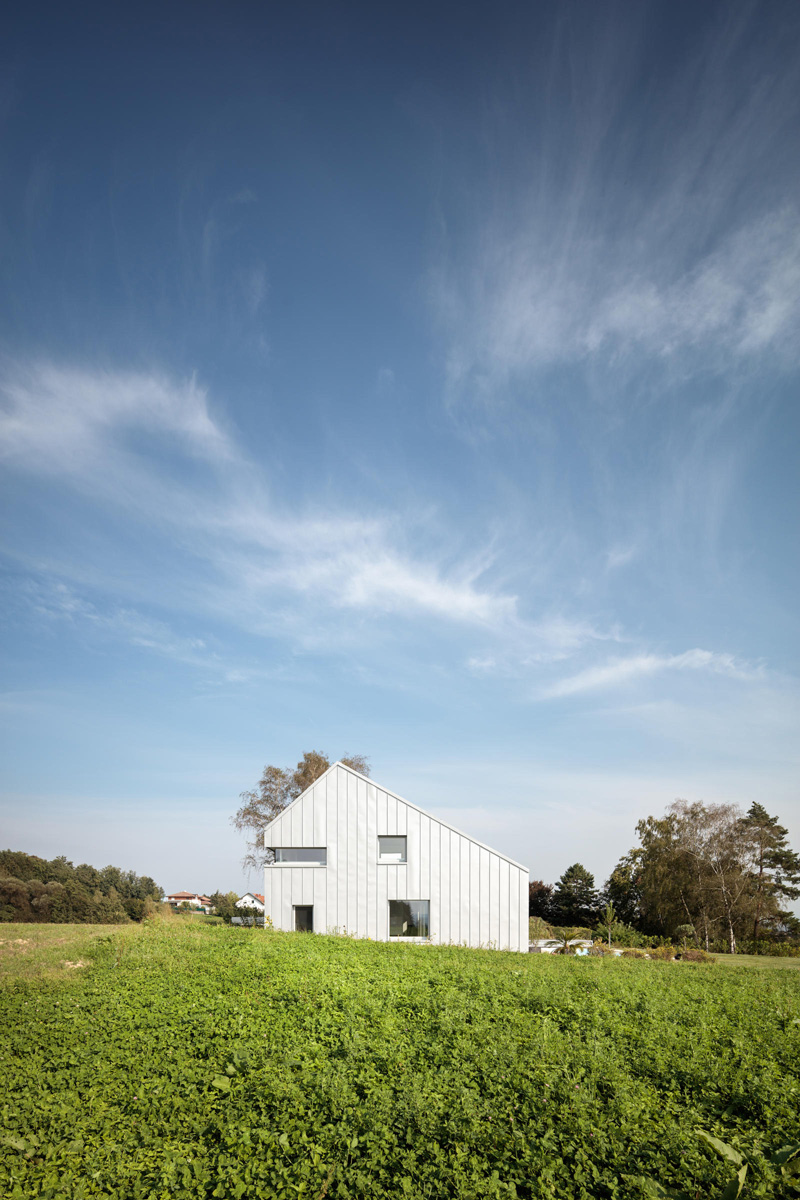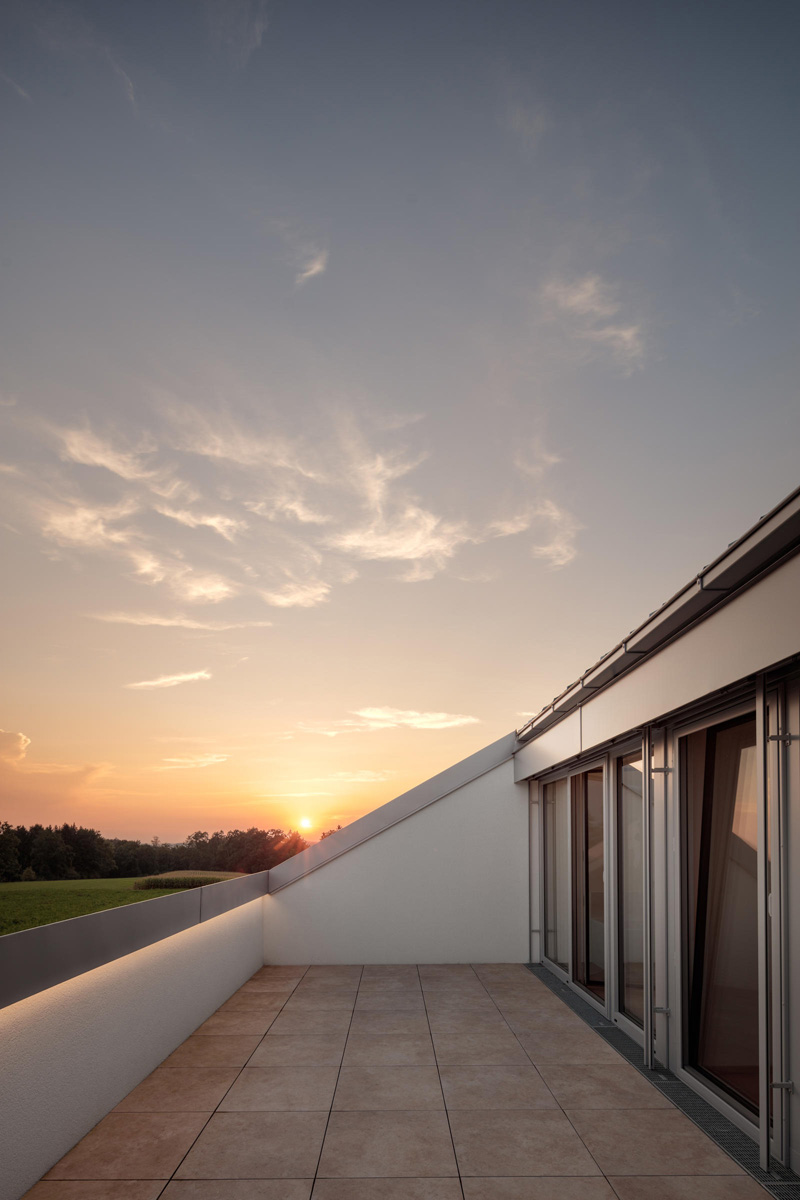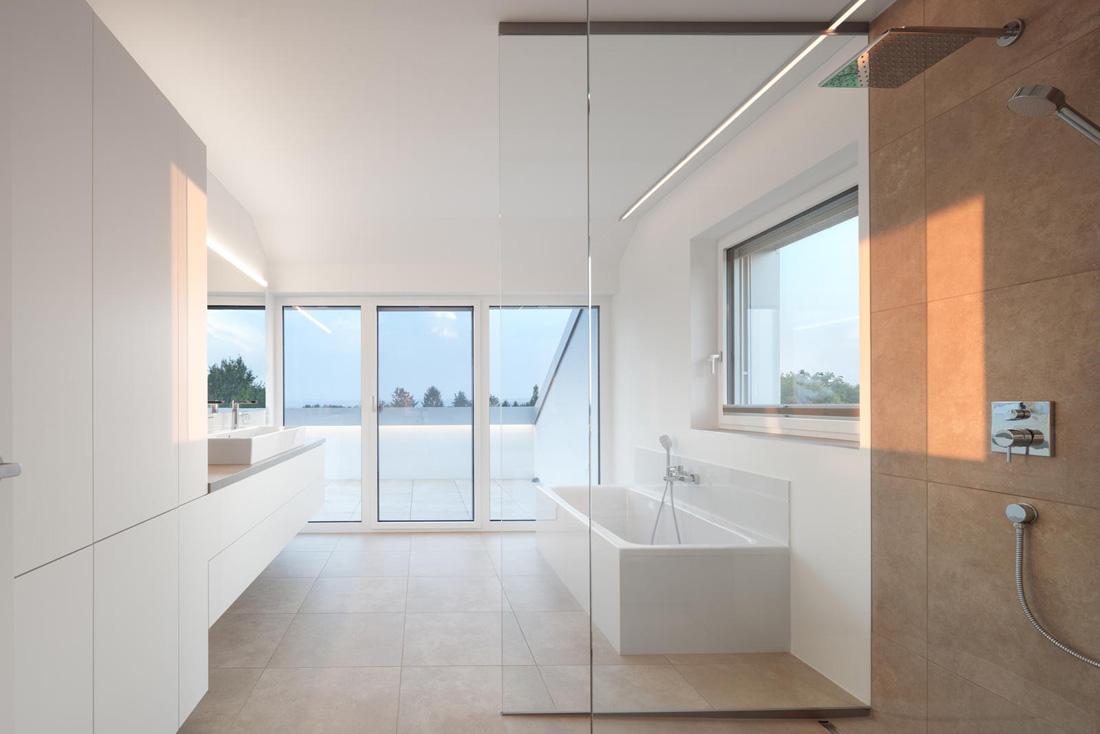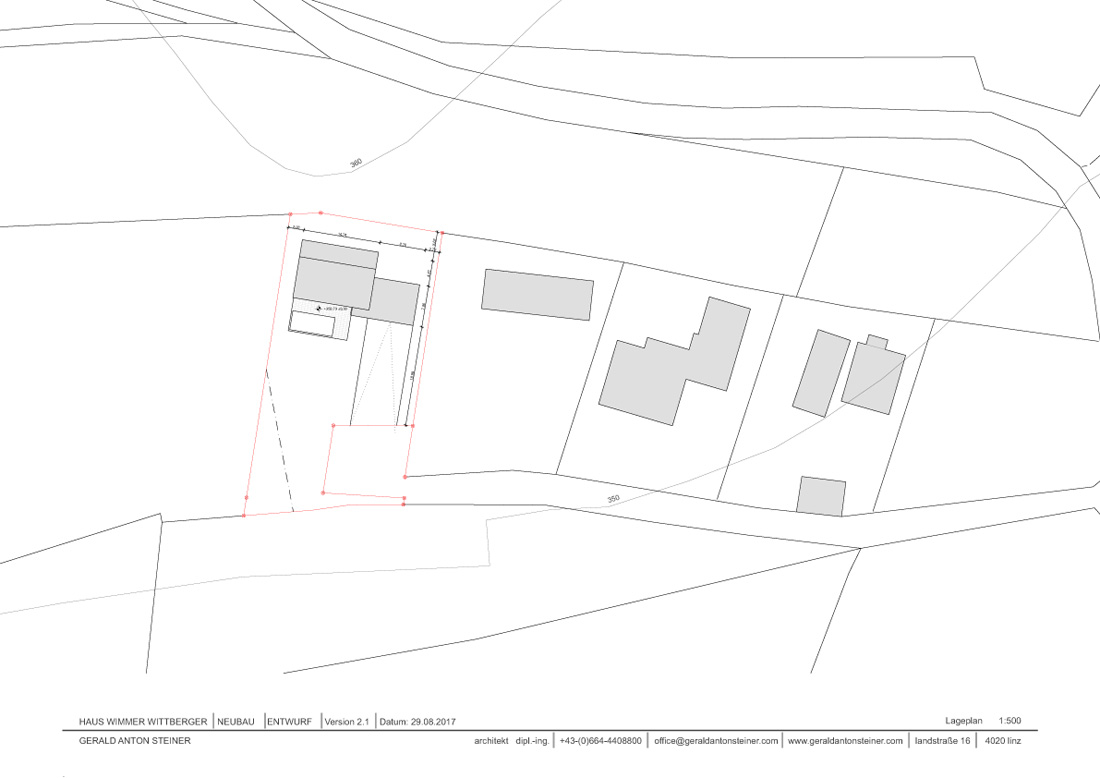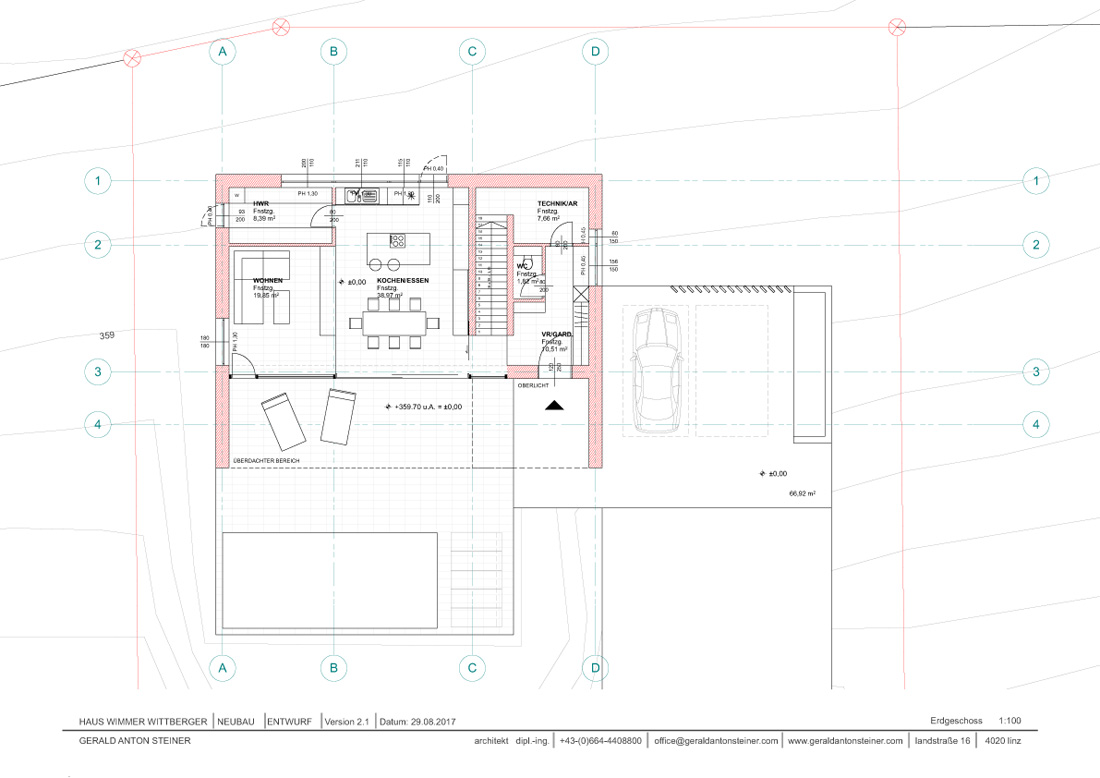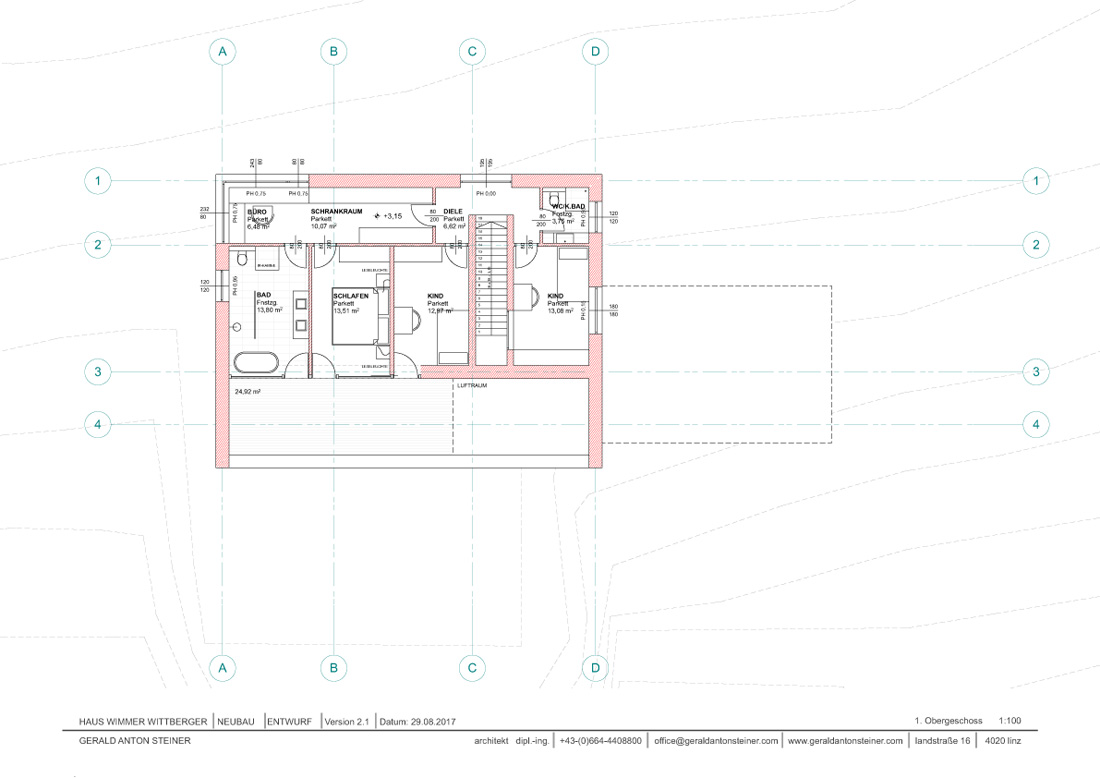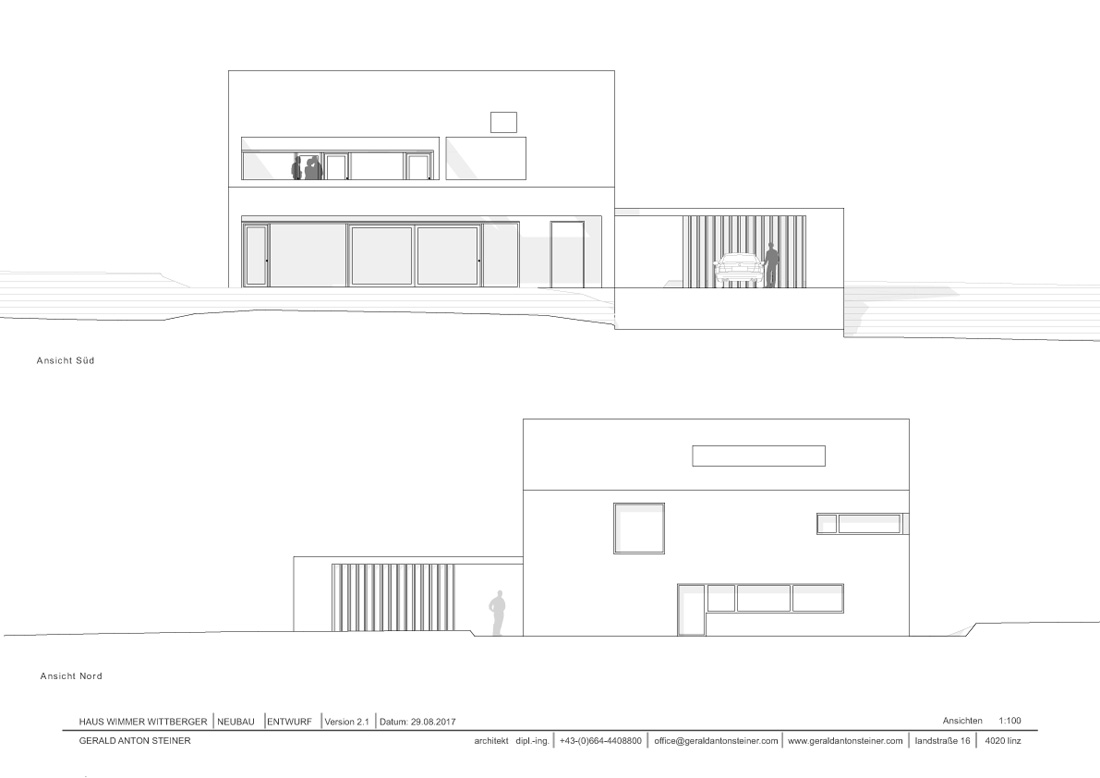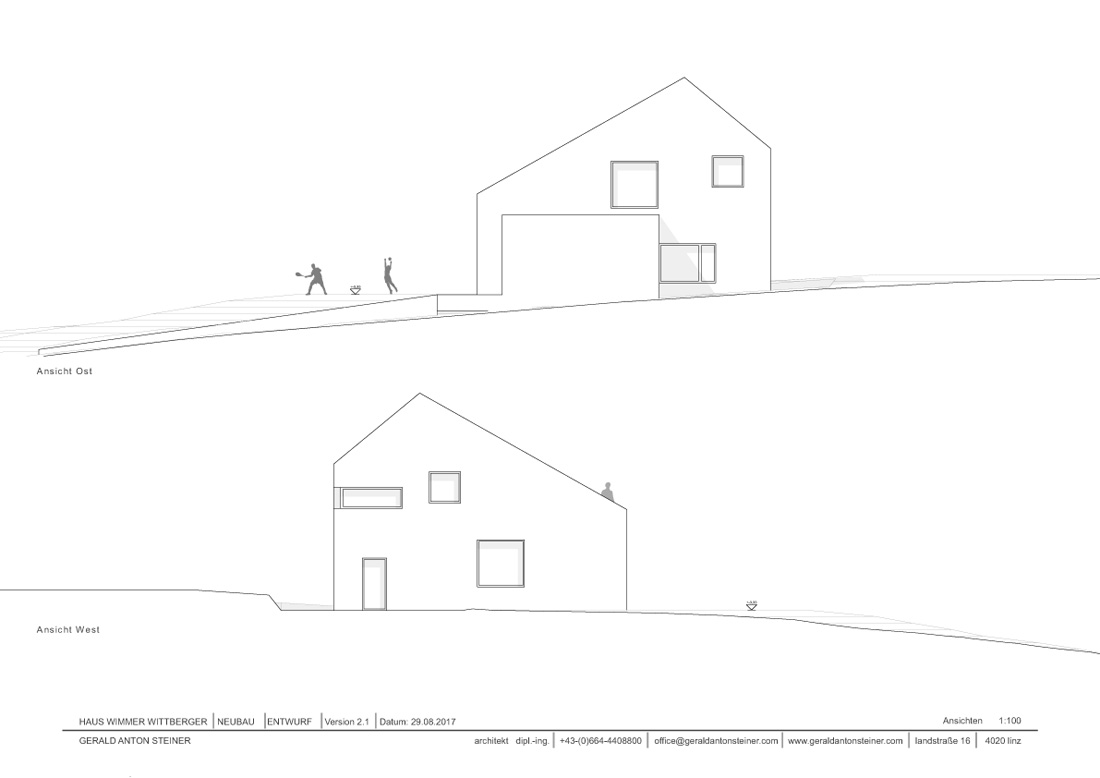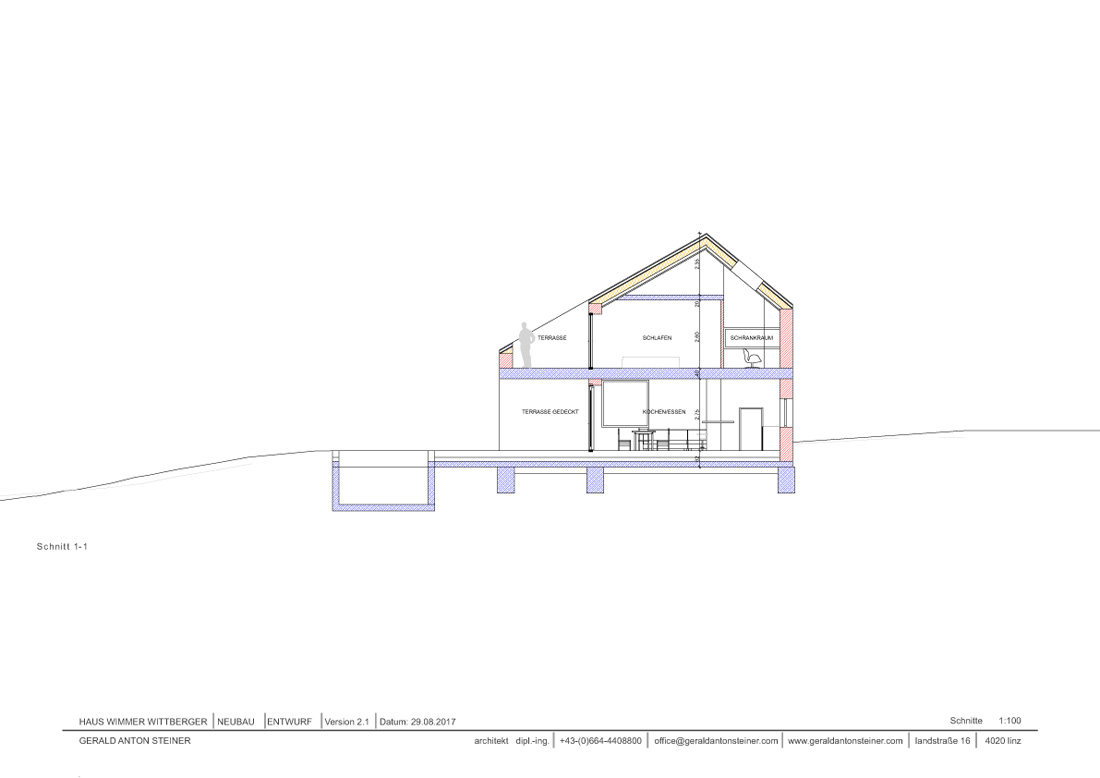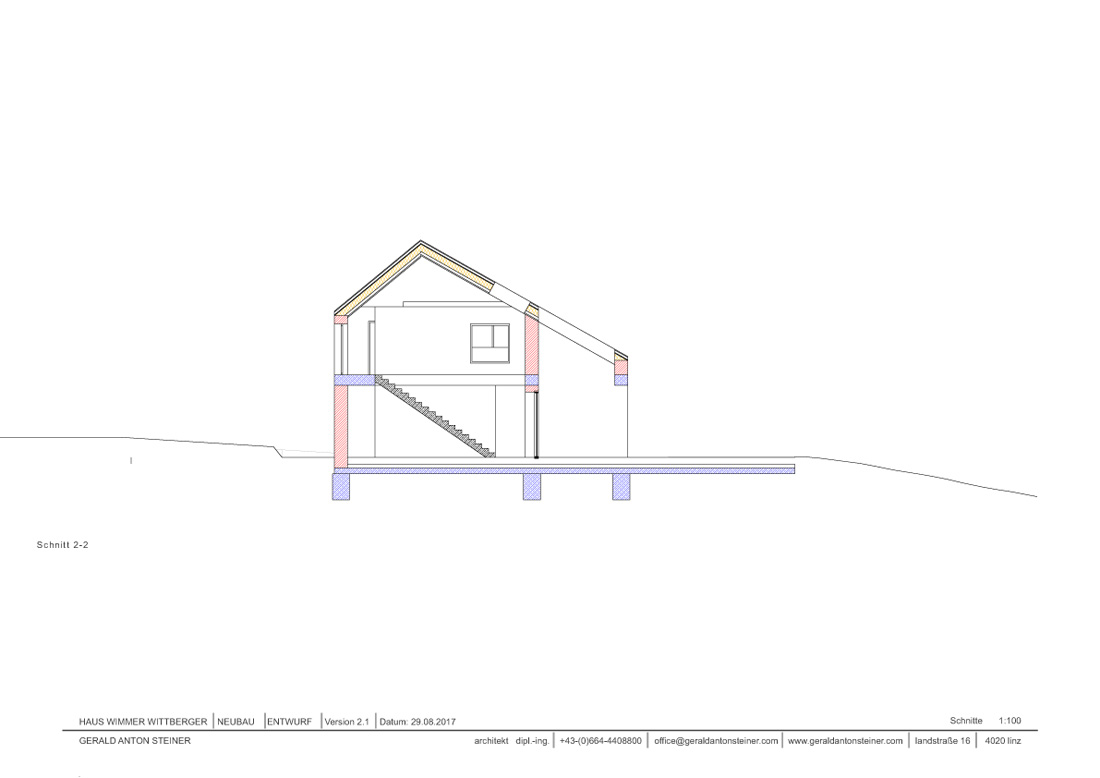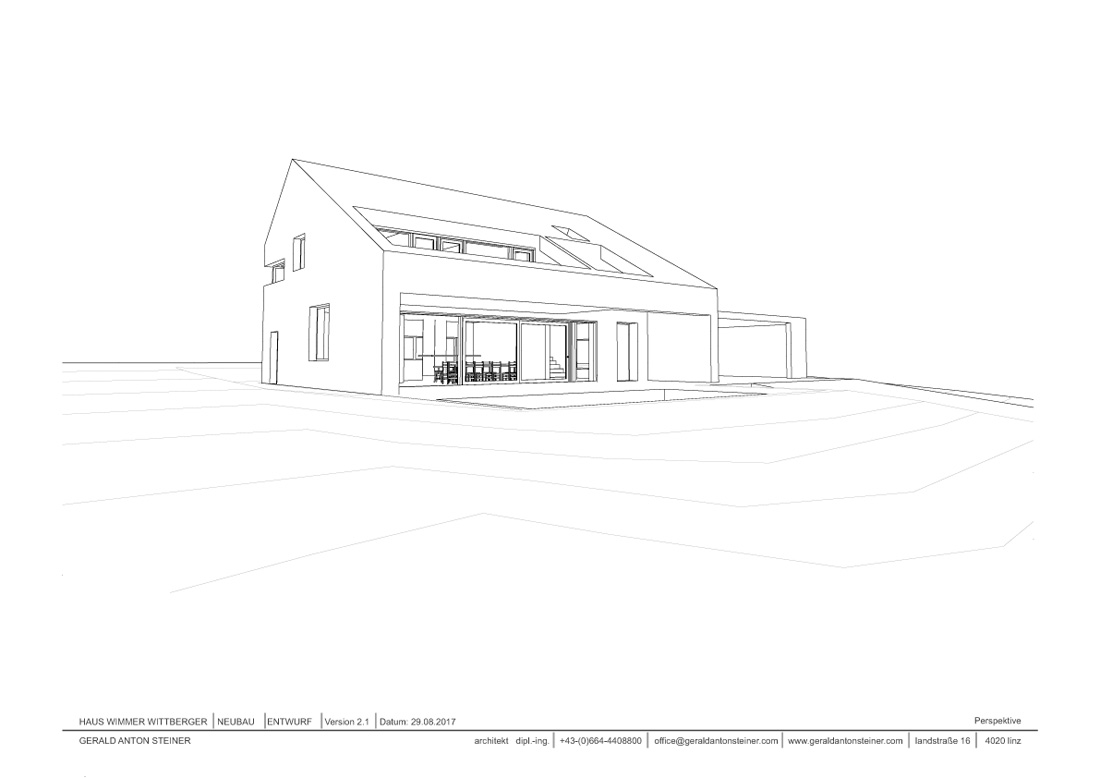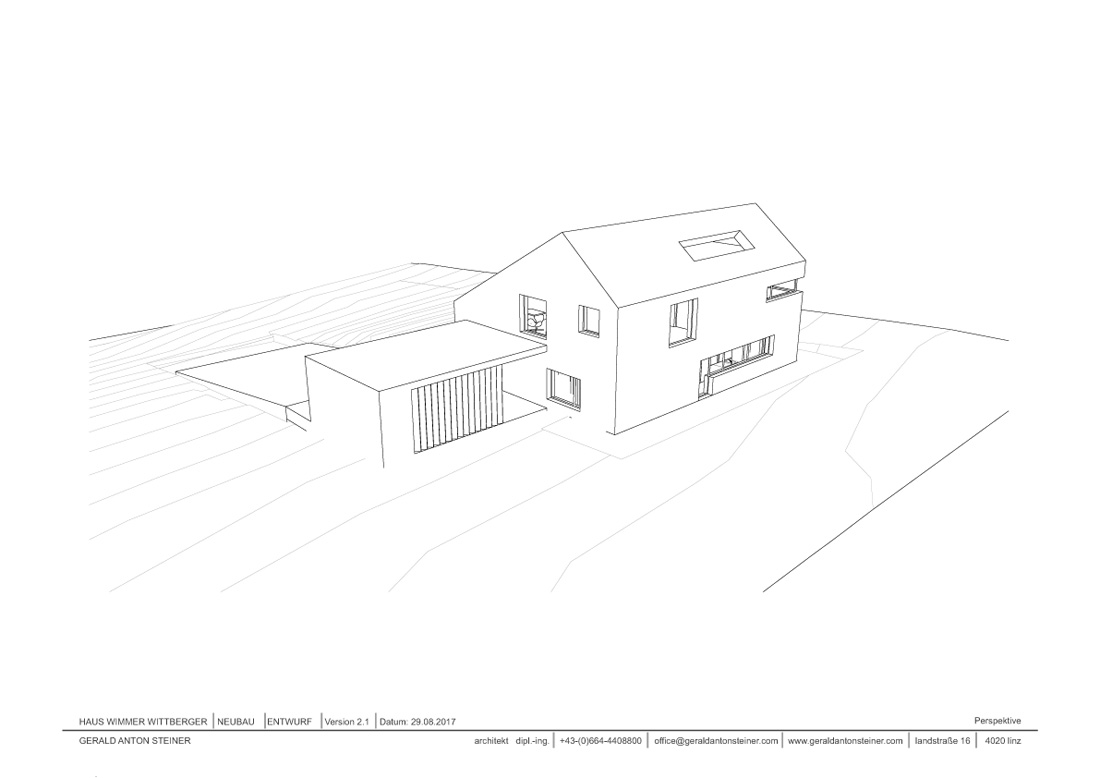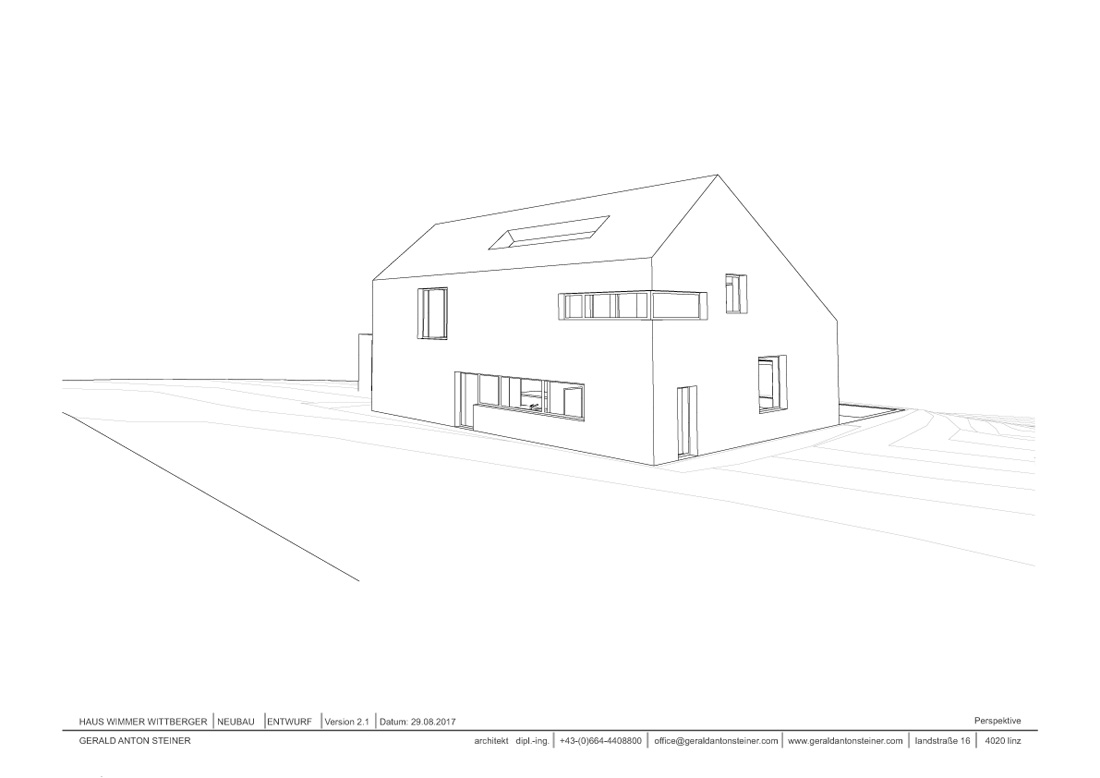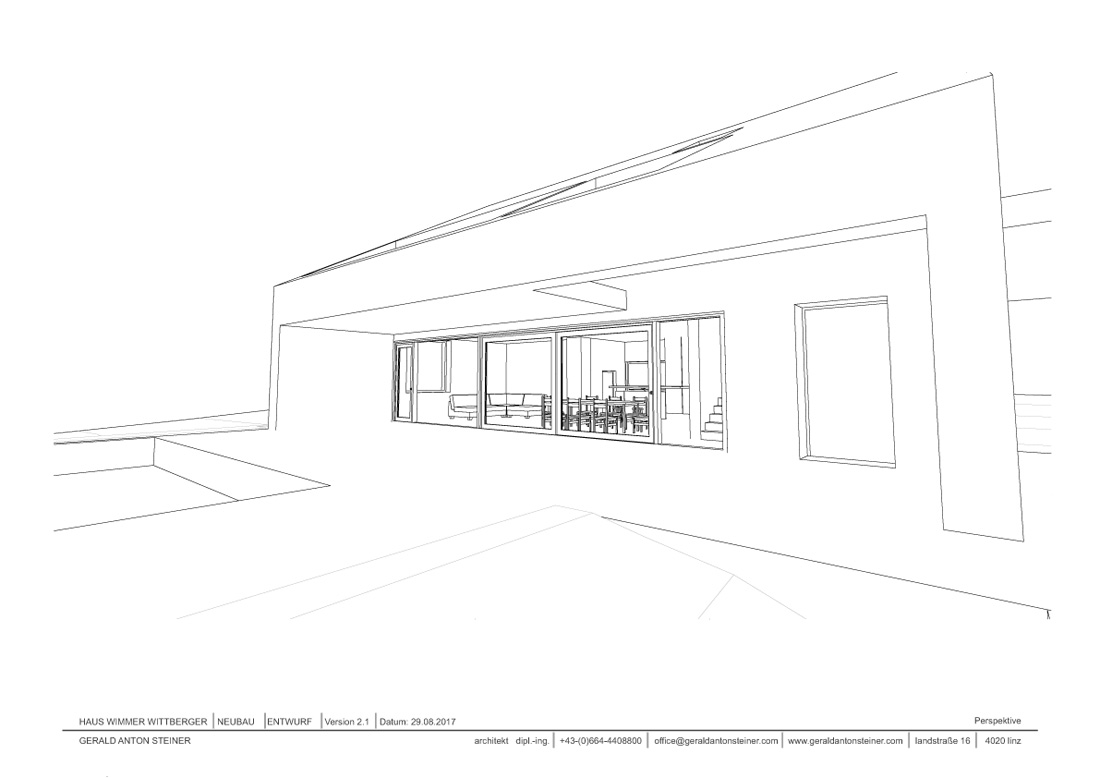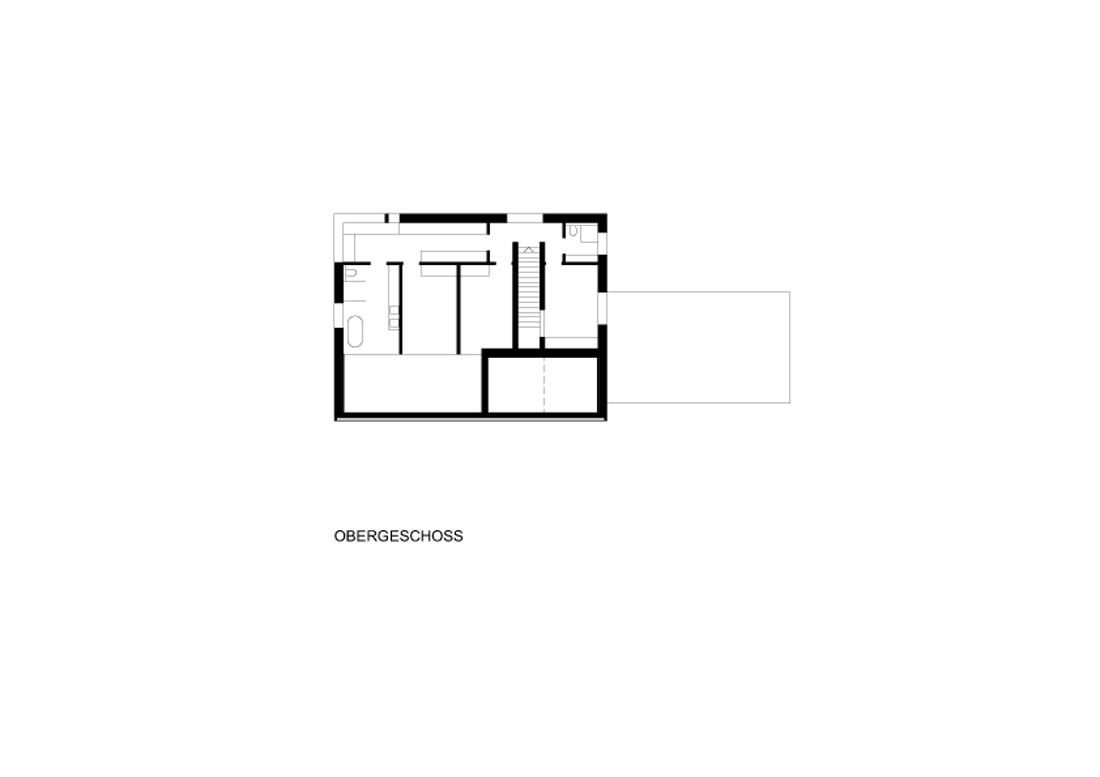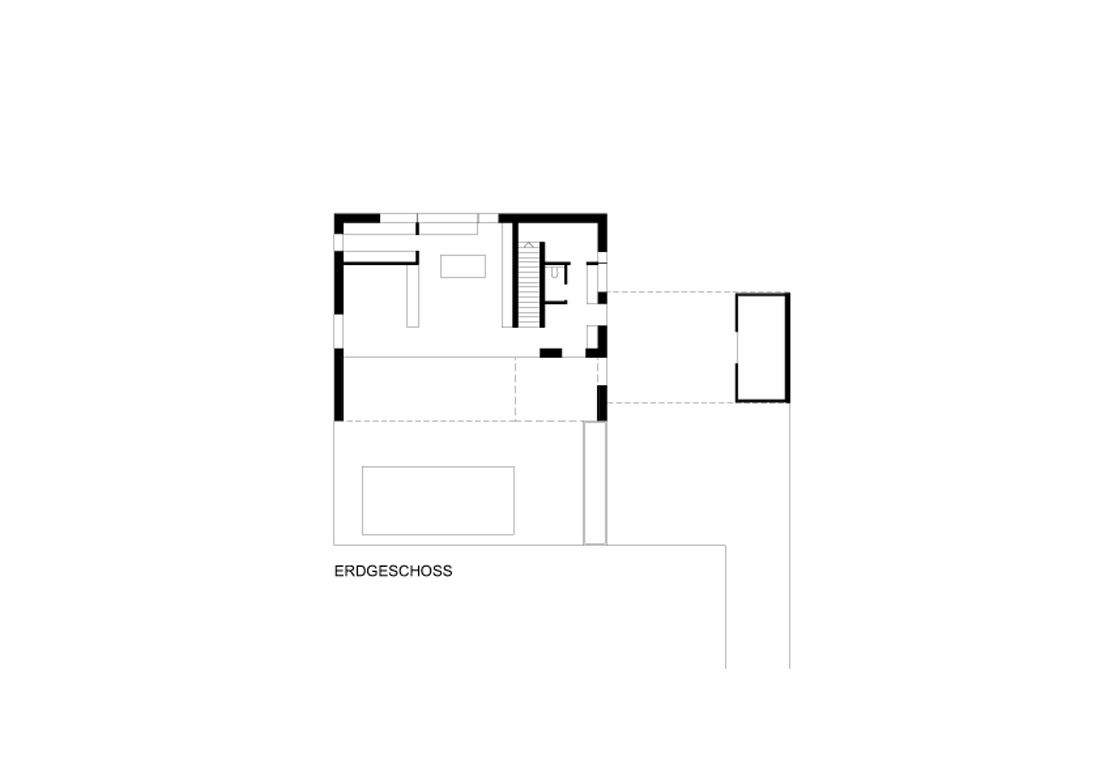 Credits
Architecture
Architekt Gerald Anton Steiner
Client
Fam.Wimmer
Year of completion
2020
Location
Perg, Austria
Total area
1.426 m2
Site area
310,98 m2
Photos
Kurt Kuball
Project Partners
BS Grabmann GmbH, PORR Bau GmbH, Sonne & Wasser, Norbert Pühringer Moebelhandel, Schreihofer GmbH, Krückl Baugesellschaft m.b.H. & Co KG, Ehrentraut, Elektro Ebner GmbH, Friedrich Lettner GmbH, BS Grabmann GmbH
Related posts
Powered by