A tent –  a unusual music pavilion (essentially a modern kind of bandstand) in the alps of salzburg refute a widespread prejudice about a rural lack of understanding of modern architecture: if it functions as well as the intelligent building by markus fuchs a contemporary idom can certainly convince traditionally- minded communities.
In functional terms the wing to the right of the stage, which is clearly longer, accomodates a bar while the one on the left houses the sanitation facilities. Four enormous, umbrella-like canopies enable the square to be sheltered from the weather within seconds.
What makes this project one-of-a-kind?
The project is defining the middle, a new center and a square for the village, creating   identity and a sheltered space for the celebrating community. In order not to divide the park into two halves the rear wall of the stage can be opened. In periods between events it forms a gateway. During a spell of bad weather the building can immediately be ready  to withstand the elements.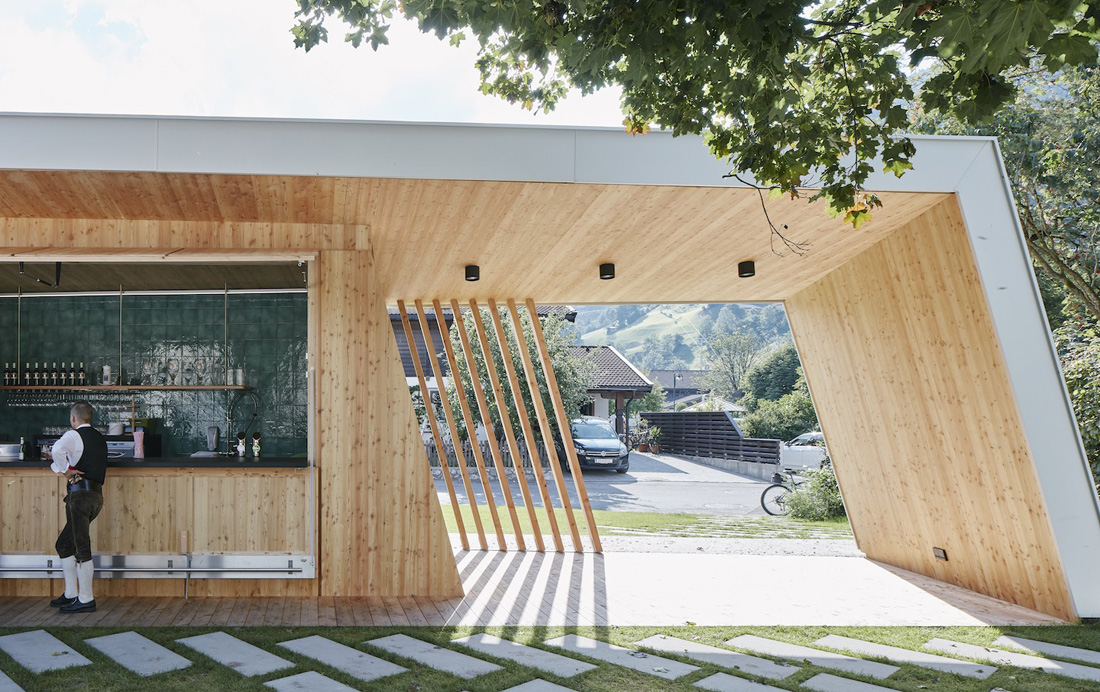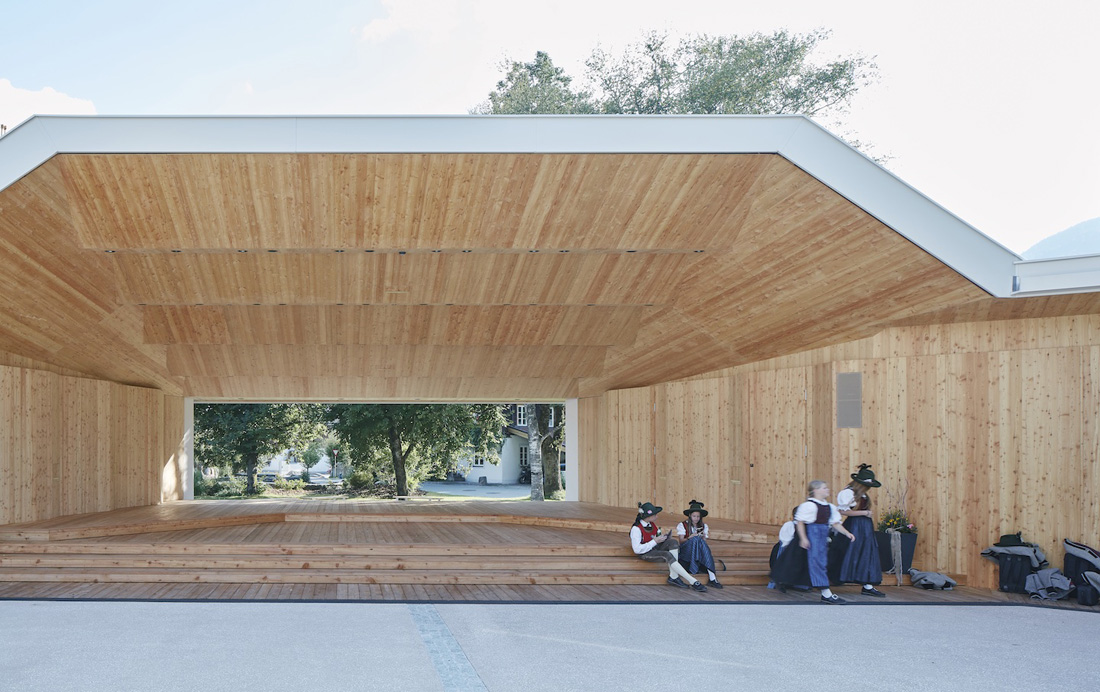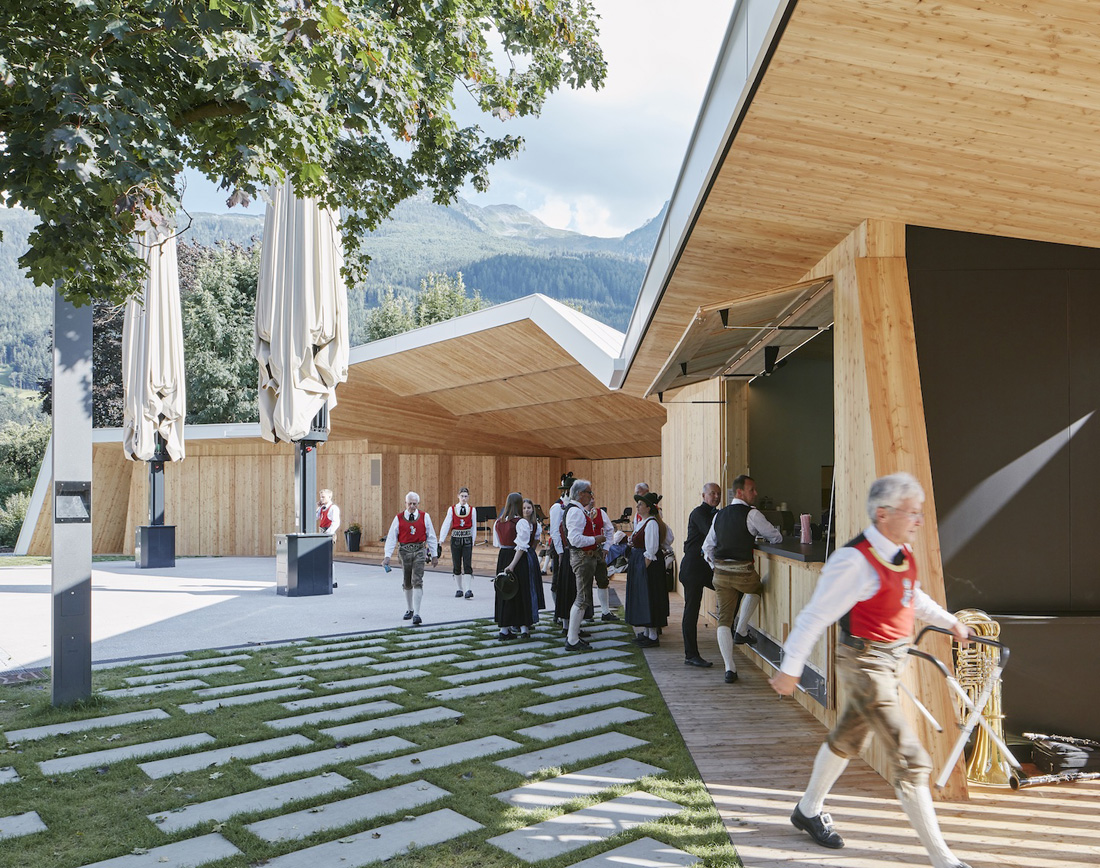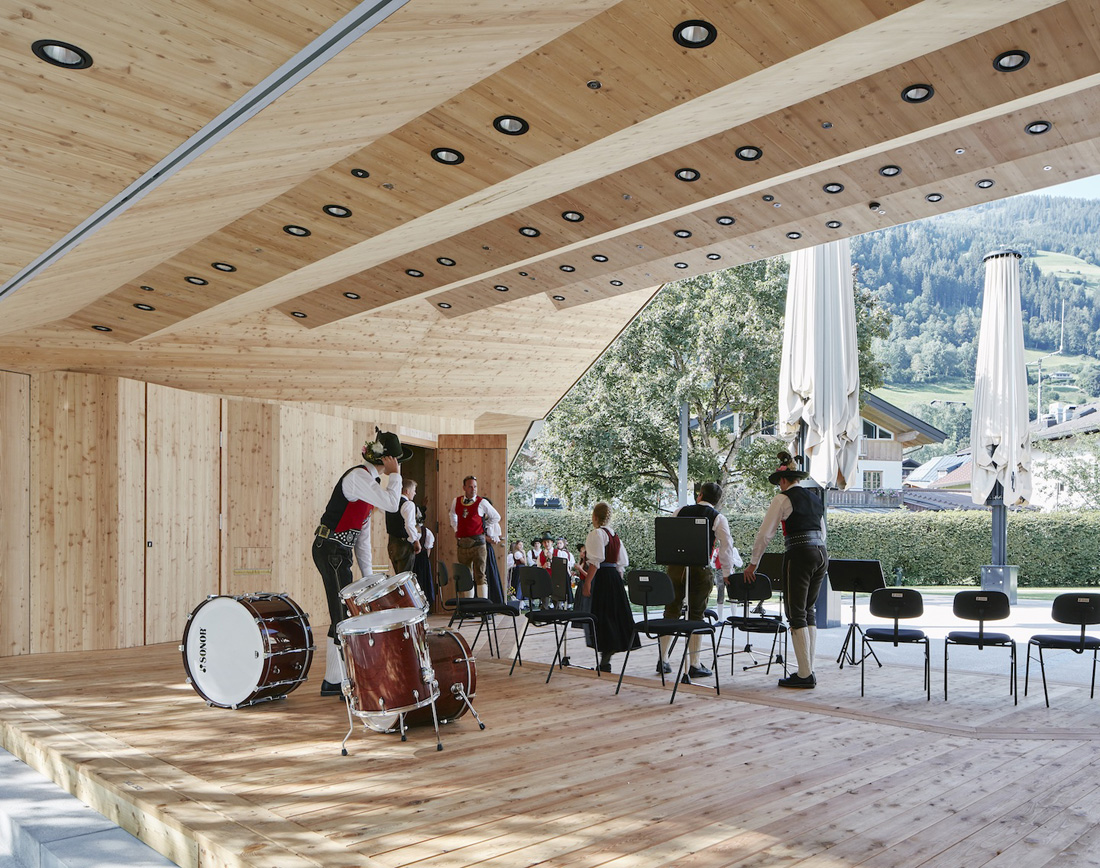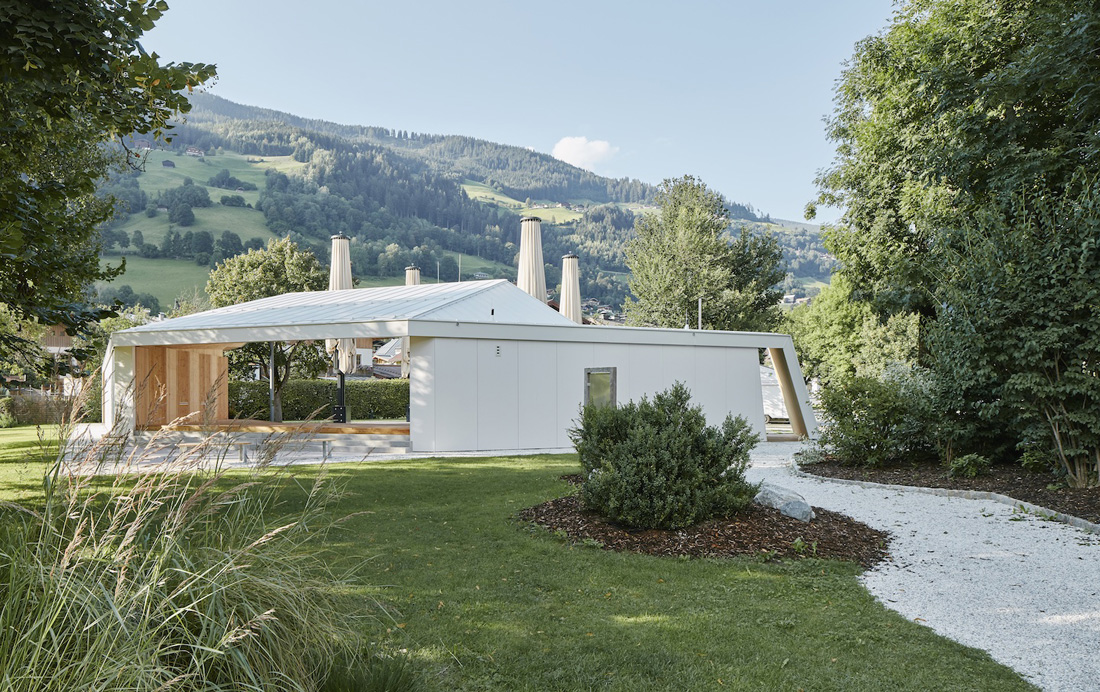 Credits
Architecture
Markus Fuchs Architektur ZT GmBH, Parc ZT GmBH

Client
Gemeinde Bramberg am Wildkogel
Main contractor for wood construction
Holzbau Maier
Year of completion
2018
Location
Bramberg am Wildkogel, Austria

Total area
247 m2
Site area
3516 m2

Photo
David Schreyer

Project Partners
Holzbau Maier, HV-Bau, Wimmer GmBH, Dankl, Hauschild installation, Meissl GmBH, Carl Günther GmBH&Co, Müller-BBM
Related posts
Powered by