"It'll have to be wild, all of Salzburg should talk about it!" – was the client's project definition for the designers:
They were referring to "Maneki Neko" an Asian fast food restaurant, offering high quality, healthy meals in Salzburg's historic quarters. Another requirement was, that any resemblance to the client's existing restaurants, which are predominately painted in earthy- and green colours, has to be avoided.
Taking these parameters into account, the whole restaurant was designed in classic Asia red, from floor to ceiling. In terms of design, plain, rectilinear furniture was chosen. The effect of the extraordinary floor plan was amplified by creating an open kitchen and placing the counter on the front end of the restaurant. The long, narrow standing tables and wall shelves emphasise the horizontal lines, which are present throughout the whole room design. Lamps and hanging basket plants dangle from the table frames, creating punctual accents that lend the restaurant a sympathetic touch in its simplicity.
What makes this project one-of-a-kind?
From Floor to ceiling, from chairs to plates – Maneki Neko is held in red all over. Every single
detail was picked or costum made to match the colour code.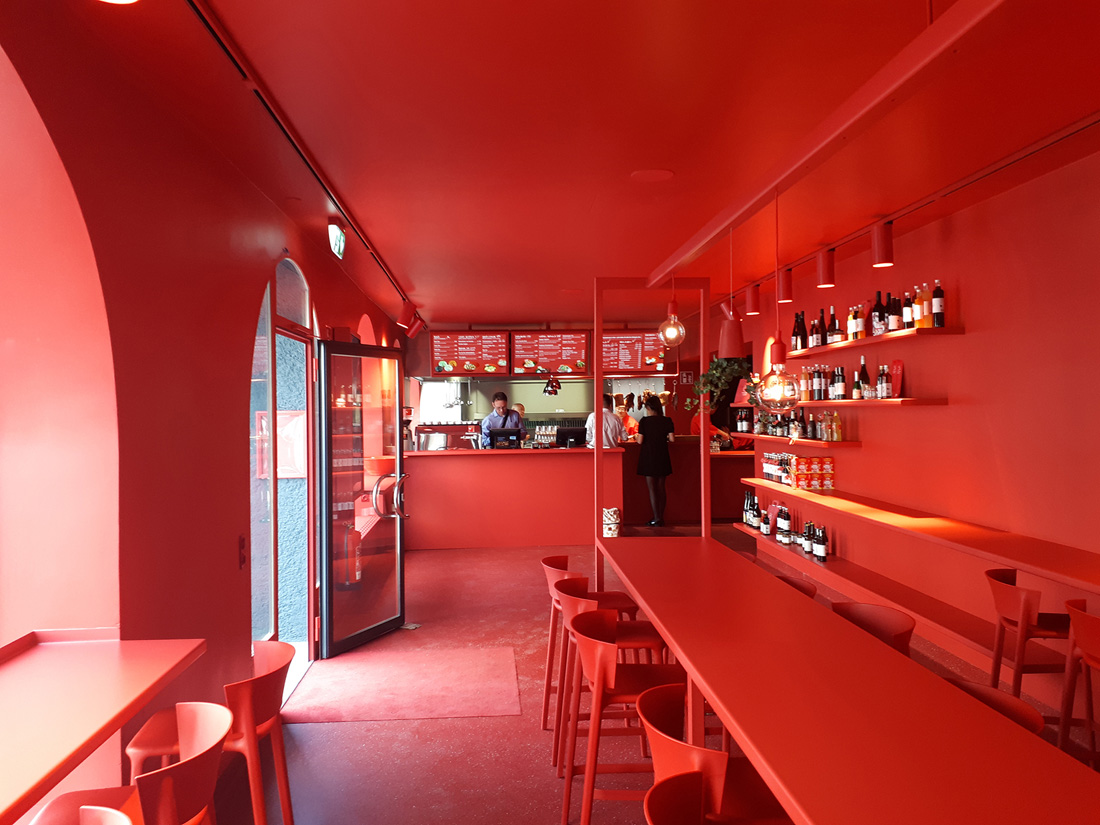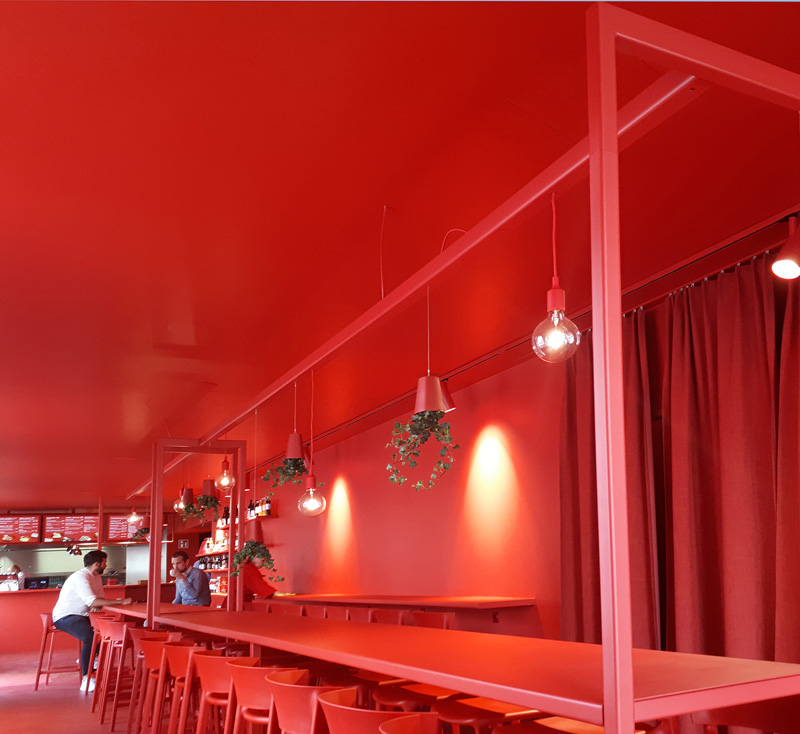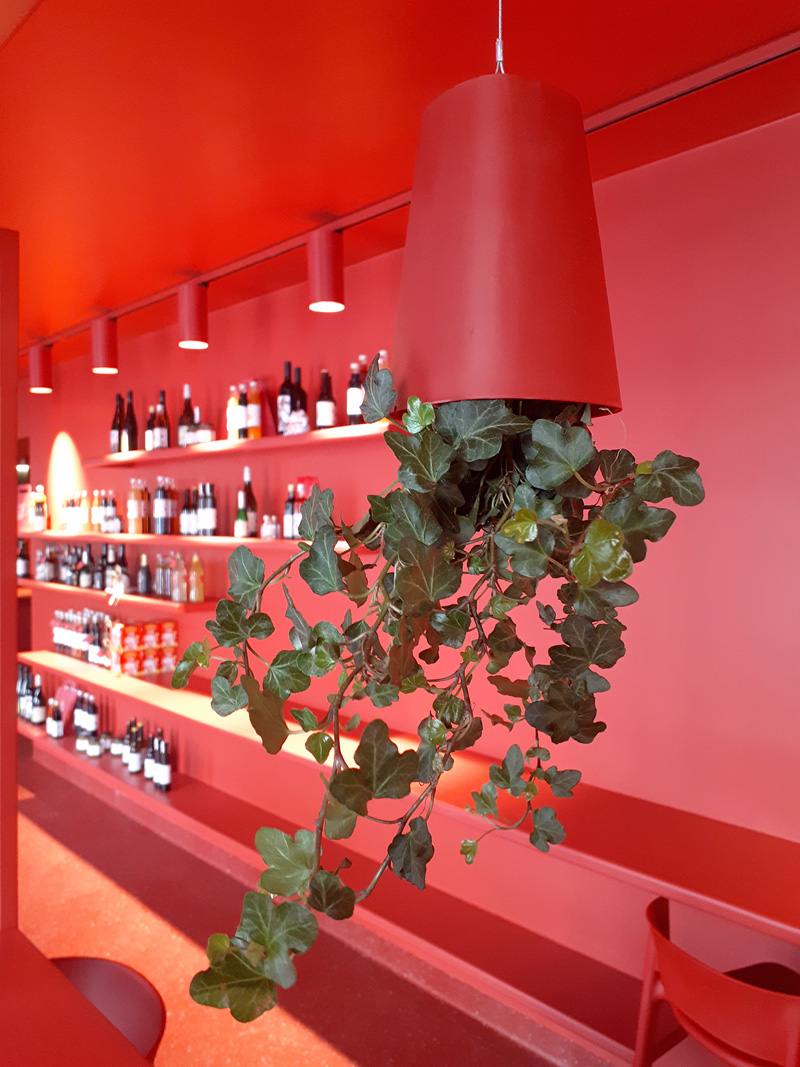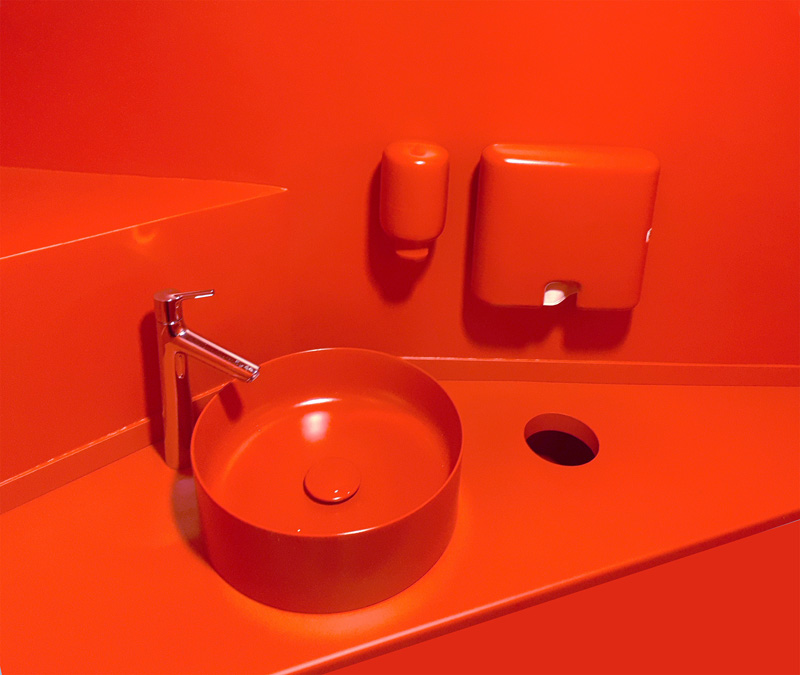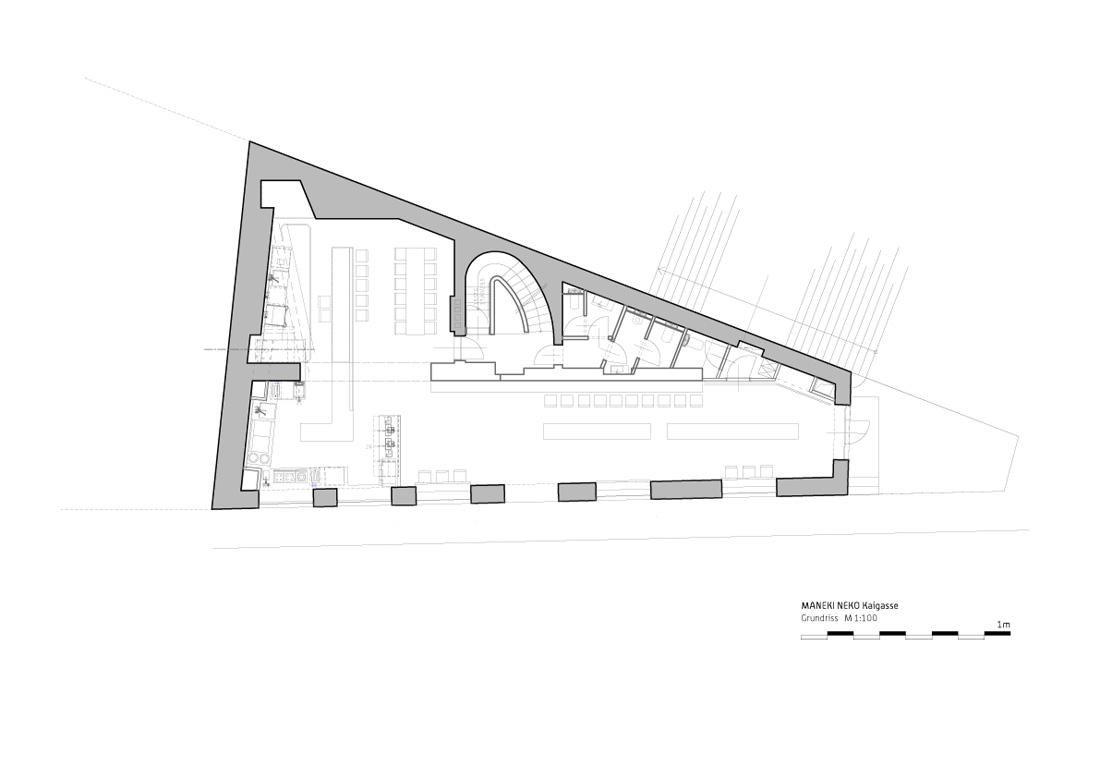 Credits
Autors
StudioW; Michael Walder, Studio Barbara Gollackner
Client
Yaoyao Hu
Year of completion
2018
Location
Salzburg, Austria
Total area
134,90 m2
Photos
Manuel Keser; Agentur Tintifax, Michael Walder
Related posts
Powered by