DKS Lamp collection
This collection of lamps started in June last year, when we have been designing the interior for the museum shop in the castle of Dresden (Residenzschloss). We have replaced the baroque chandelier from the space and wanted make a lamp that gives the space a very smooth soft light and highlightens the architectural details not letting them appear gloomy, but smooth.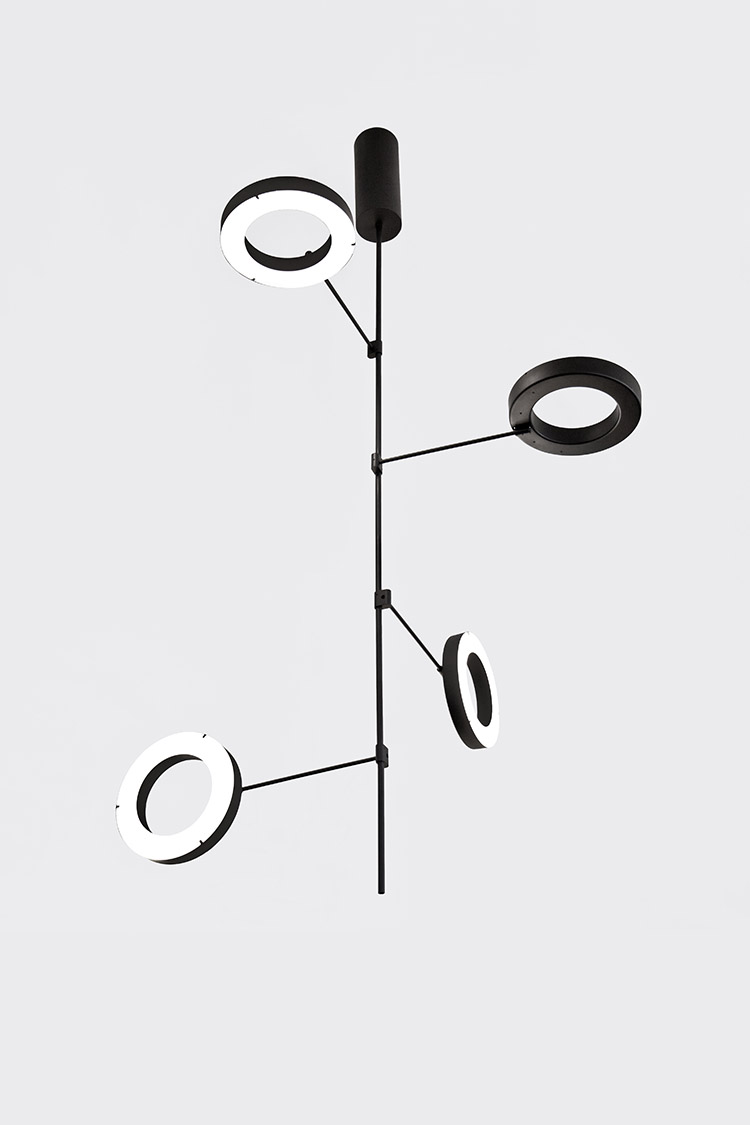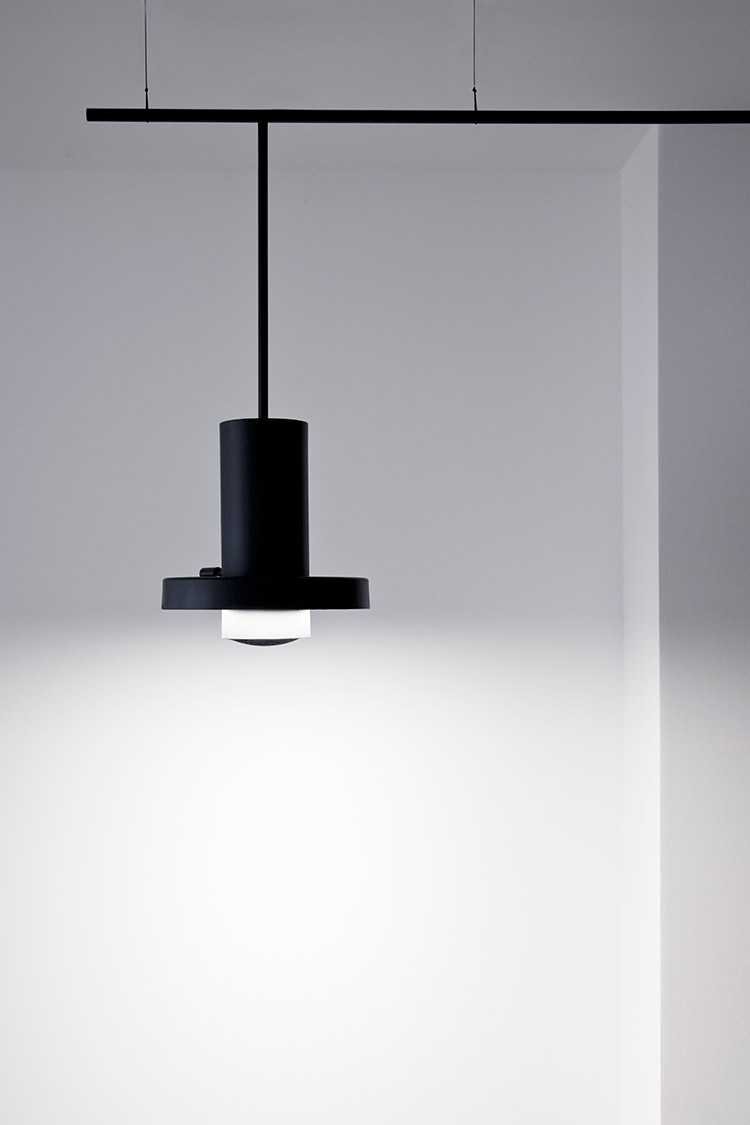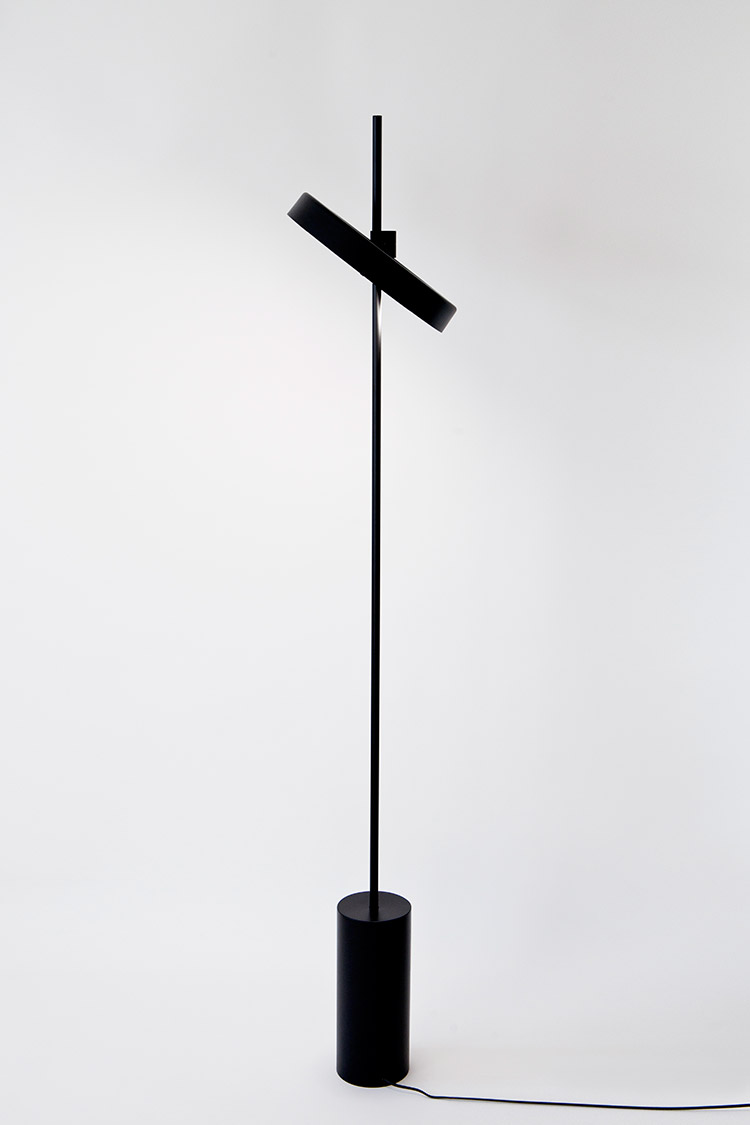 On the one hand this chandelier has a certain clearness and strength by its geometry on the other hand, this gets broken, as one can turn each light source and the result can be very playful. So you can also adapt the light situation to suite the space.We liked very much the connectors and other parts we have designed for the chandelier, so we have decided to design out of these parts a whole collection. The simple standing lamp, gets visual tension by its slight asymmetry. This asymmetry is a result from the placement of the connector, that also allows to turn the lamp shade.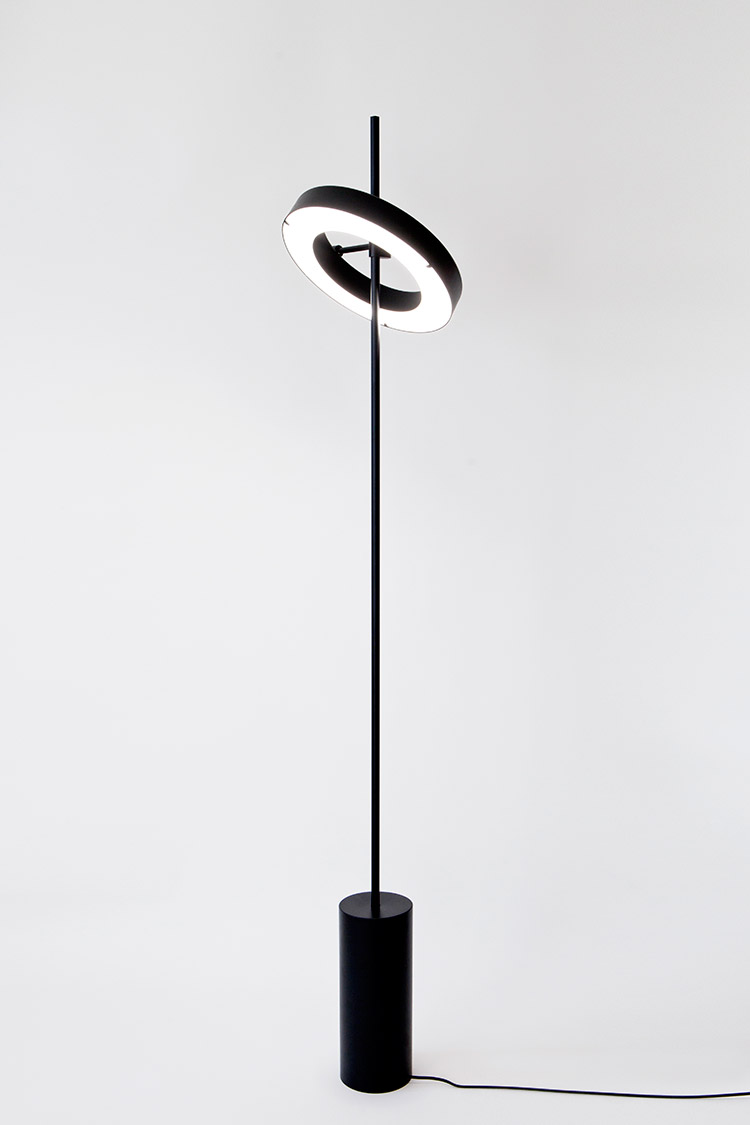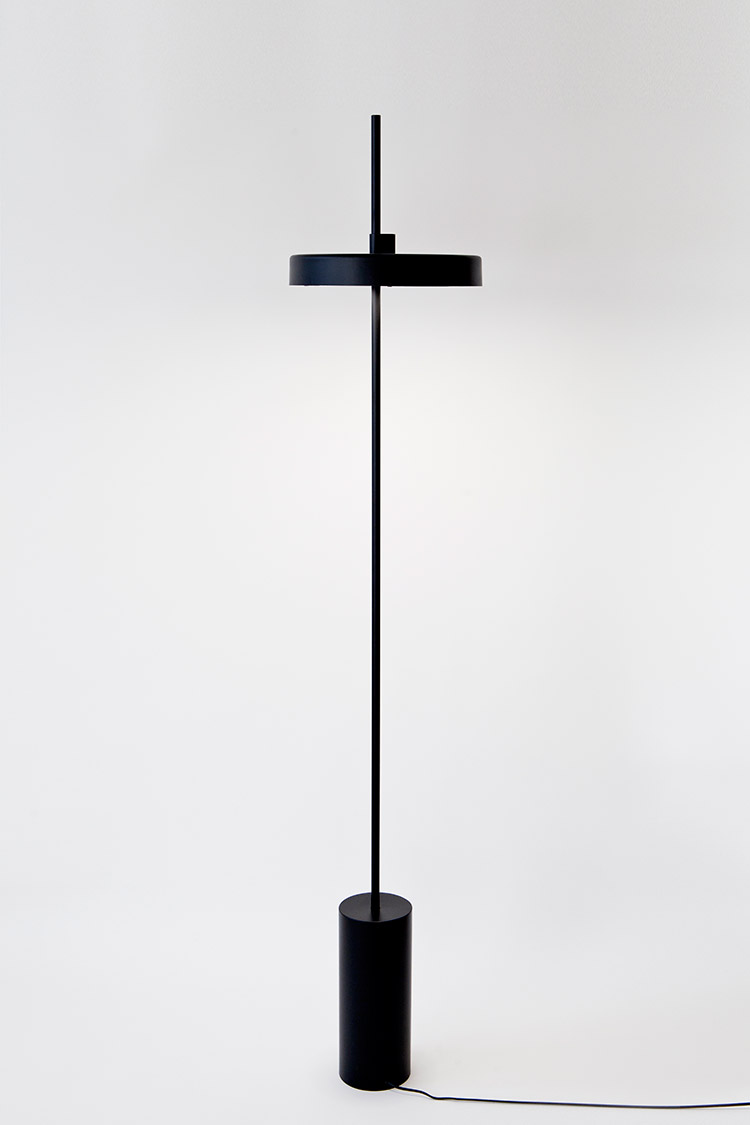 The small hanging lamp is designed in cooperation with a viennese audio engineer and has the same option of turning its lamp shades, besides that, in the middle is included a special hifi tube speaker, that gives a good sound to the space. The whole collection is based on the the contrast of matt black and white, simplicity in form, a graphical appearance and high quality in light.
About design studio/the producer:
chmara.rosinke ( Maciej Chmara, Ania Rosinke) is a design studio based in Vienna and Berlin.
Since 2011 chmara.rosinke studio designs, directs and executes objects, interiors and pop-ups from concept through to creation. They strive to combine craftsmanship with a conceptual and ecological approach, realizing both commissioned and self-inititated projects. Many of their works are inspired by functional and socio-cultural aspects und are trying to translate their observations into objects after its analysis and research. In their designs chmara.rosinke pay a lot of attention to details and the emotions objects and spaces arouse in people. Above all, they see aesthetics as an important sustainability factor.
chmara.rosinke have received many internationally appreciated awards like between others the DMY Berlin Award 2012, a recognition of the Outstanding Artist Award for Experimental Design,   were finalists of The Prix Émile Hermès and were distinguished as MAK designer-in-residence in 2013.  Their works are a part of the collection of MAK Austrian Museum of Applied Arts , Hofmobilien Depot and Kunstgewerbemuseum Berlin.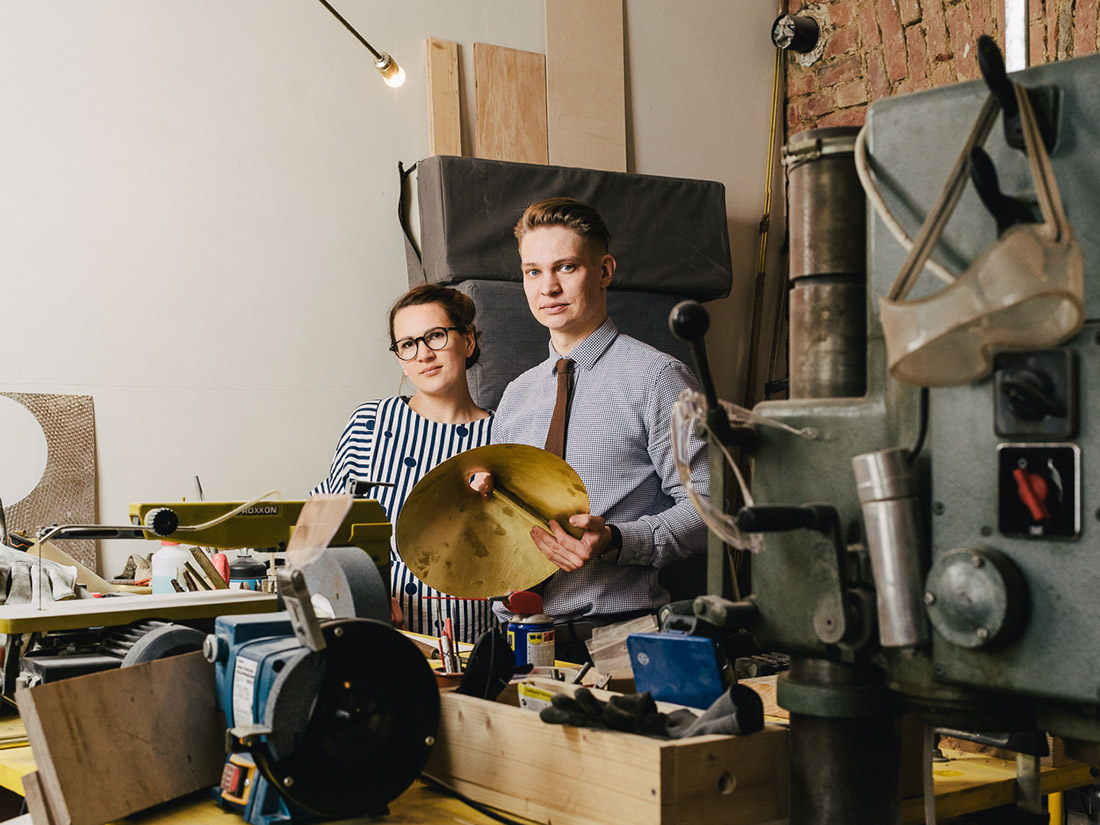 FILE
Designer/Producer: Maciej Chmara, Ania Rosinke, studio chmara.rosinke 
Country: Austria, Germany, Poland
Year of production: 2018/2019
Photos: chmara.rosinke (product), Klaus Pichler (portrait photo)
Text provided by the authors of the project.