A smooth, fluid feel.
If handcrafted quality makes you feel all warm and fuzzy inside, this is the armchair for you. Characteristic, is her perfectly bended backrest. One might almost think it was carved from a single piece of wood. But looks can be deceiving. Our best woodworkers simply made sure solid oak layers bend and blend together, seamlessly.
Every bit of Muna is polished for hours on end, giving her a smooth, fluid feel. Also, she is feather-light. Go ahead: move her around the house. You can put her anywhere you want to kick back.
Her (almost) floating seat comes in an all natural fabric or top grain leather: pick your favourite, or mix it up for some fun.
We carefully bend Muna's backrest through advanced woodworking techniques, making sure we don't waste more oak than we must. Every bit of Muna is polished to perfection, giving her a smooth, fluid feel. And her minimalistic, solid oak frame makes her feather-light, so people can place her anywhere they want to relax.
A word by the designer:
"We wanted to not only create a futuristic interpretation of the classical arm chair, butalso one that is equally suitable for at home, as for professional use. The challenge for me during Muna's development process, became to make her hardwearing,while also preserving Gazzda's lightness and Mother Nature. This pushed me towards wood bending. For Muna's backrest we bend several thin layers of oak, and glue them on top of eachother. That's because when glued, they combined result in double the strength as their original form. Creating the opportunity to narrow down Muna's backrest as much as we did, and making it possible to 'click' the backrest into the armrest from behind. Also, this way spares a lot of precious oak versus carving a bent shape from raw oak. All other details were designed to complement Muna's backrest and its unique connection and follow our brands three core features; 'light, smooth and natural'."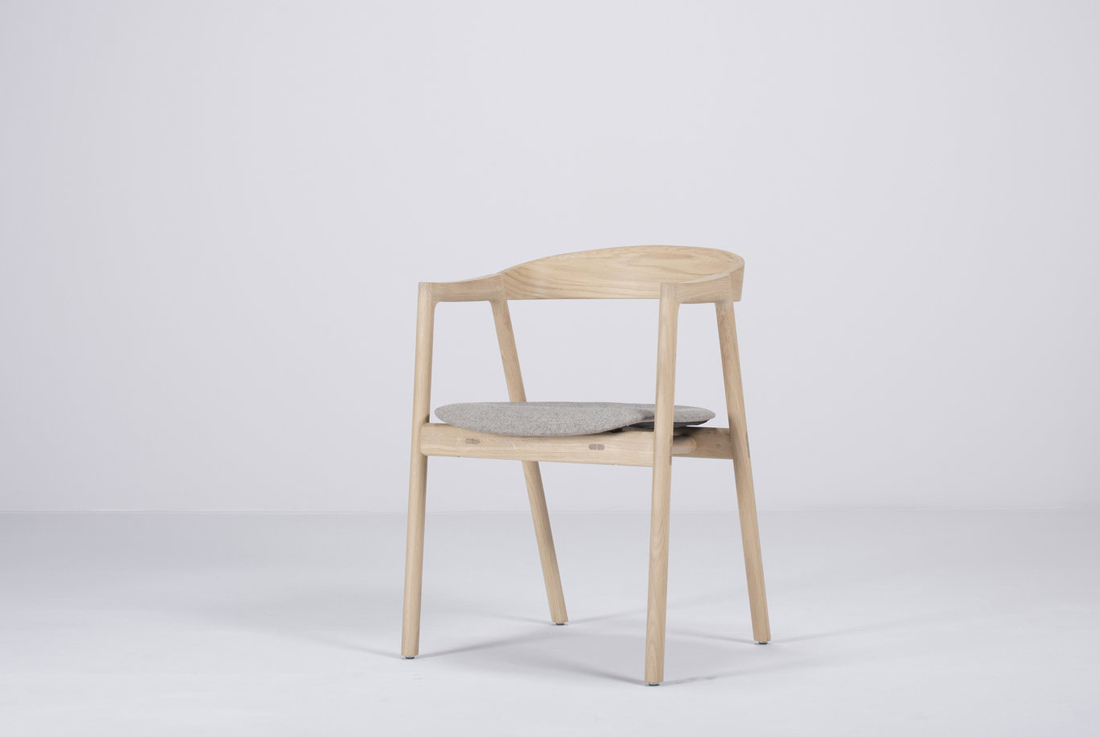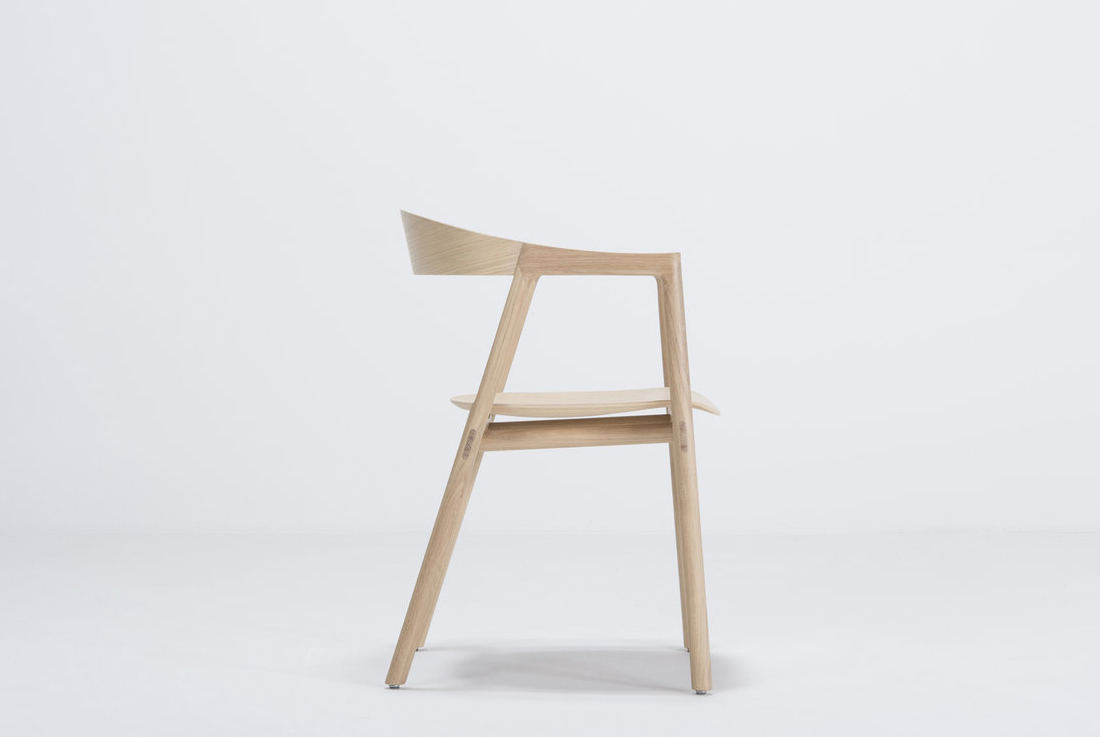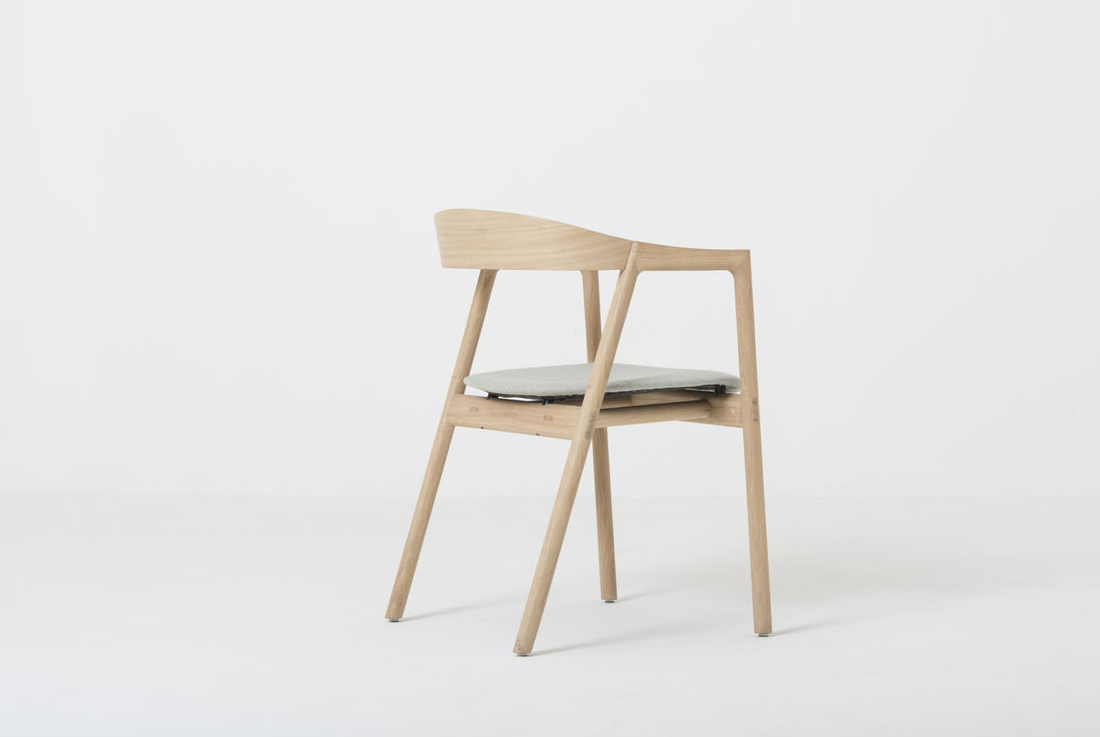 Credits
Design
Salih Teskeredzic, in-house product designer, Bosnia and Herzegovina
Manufacturer
Gazzda, Bosnia and Herzegovina
Year of production
2019
Related posts
Powered by