The Grand Opening Ceremony of EYOF 2019 is a cultural and artistic event in the function of the city and the promotion of its identity. The task was to design a stage-visual spectacle held at the location the 1984 Winter Olympics in Sarajevo were held on, with the flame being lit too, which is of special emotional significance for the city and its citizens.
The public space the Opening Ceremony was held on is not prepared for this type of stage event. Therefore, it was necessary to recreate and redesign it, transforming it into an appropriate venue for this type of event and experience. The process of thinking, creating, shaping and realizing the stage-visual spectacle is based on building and assembling. The modular elements, as well as the pines arranged in a pyramidal composition, symbolize the mountain and underline the road to the flame as the climax of the event. Opposed to the firm cubic elements, there is a circle, where everything flows and where the stories begin.
The emphasis is on experiences felt through the setting and the effects it provides, details and the constant power of transformation of the space through technology as an intermediary. After the 1984 Olympics, EYOF was one of the most important sporting events in Sarajevo.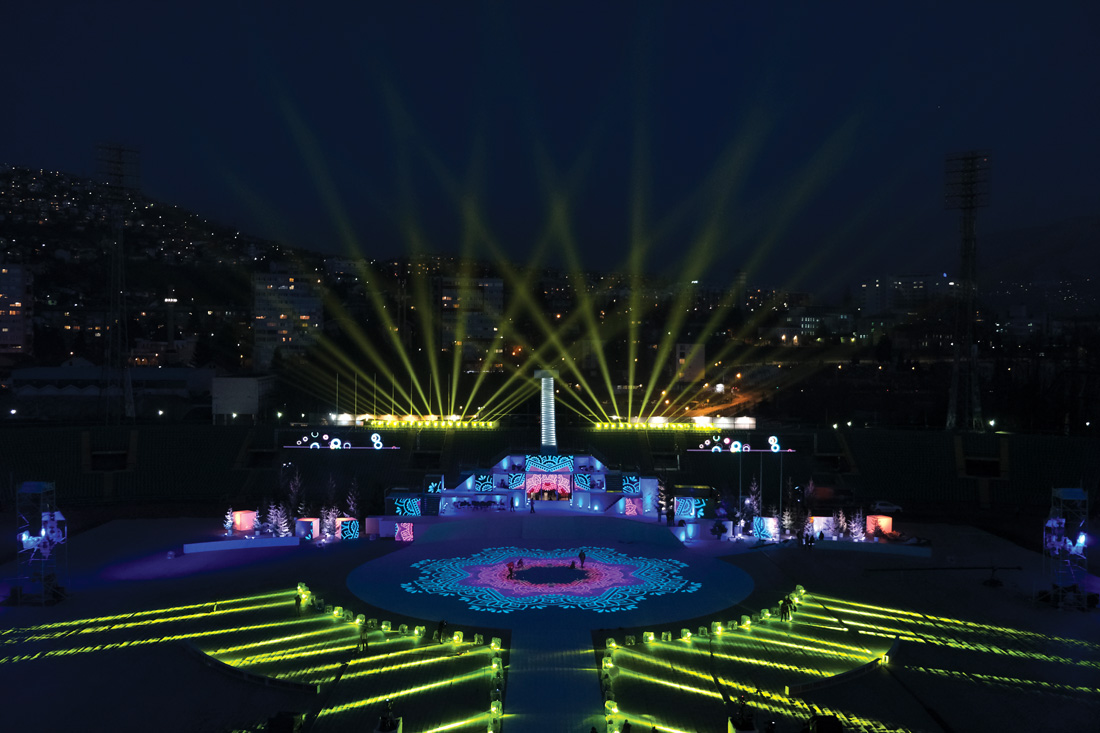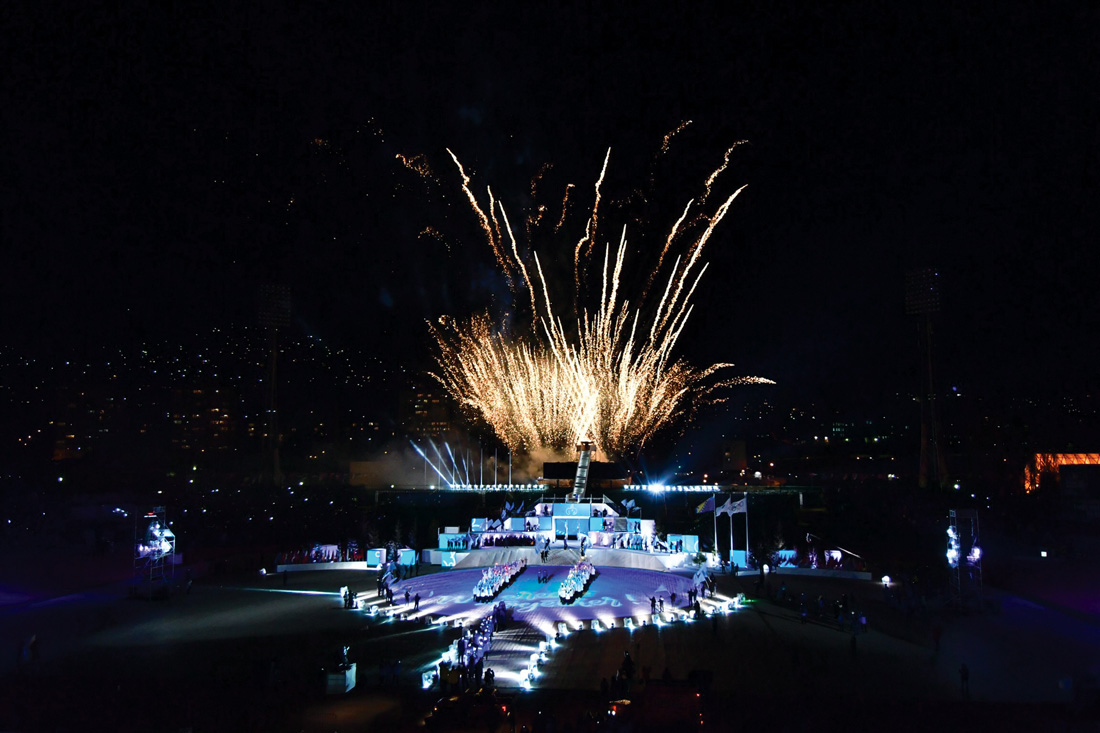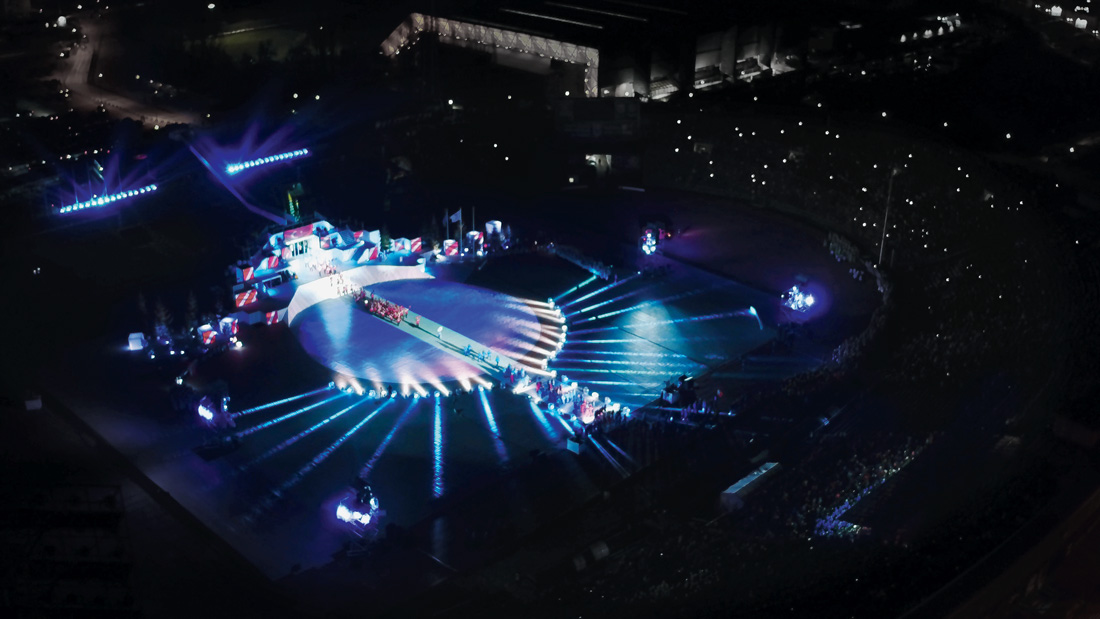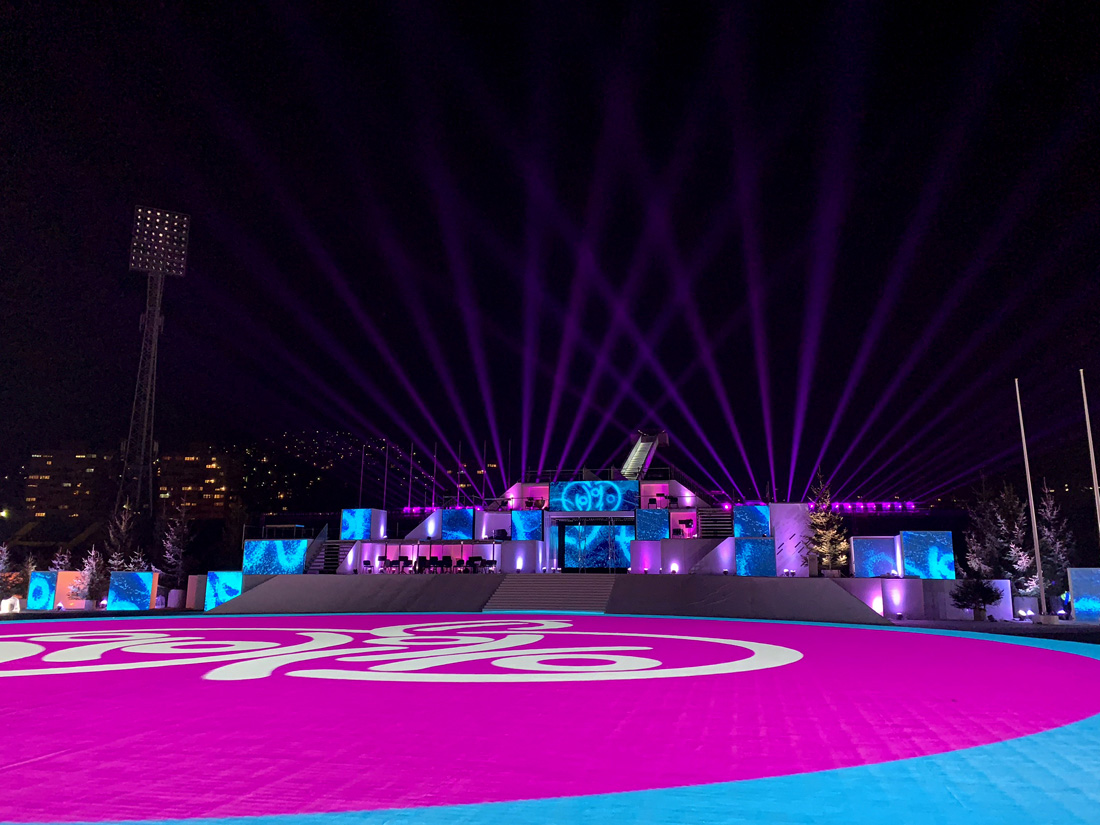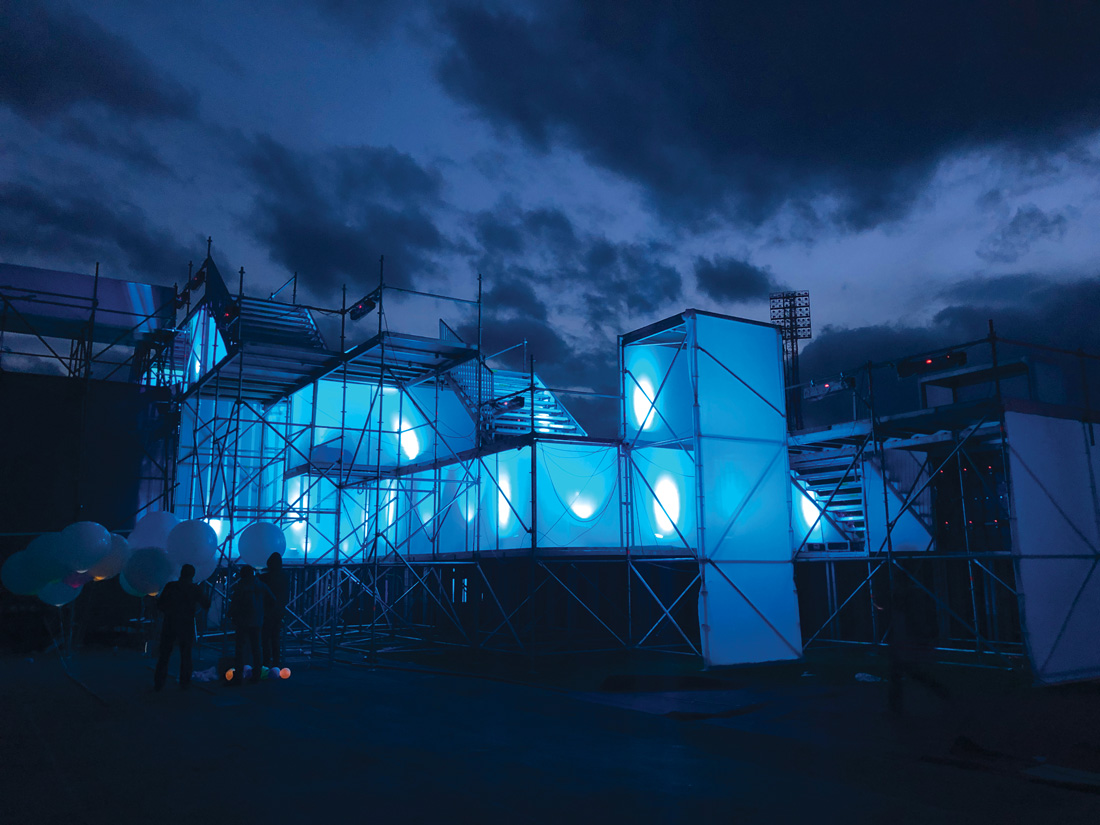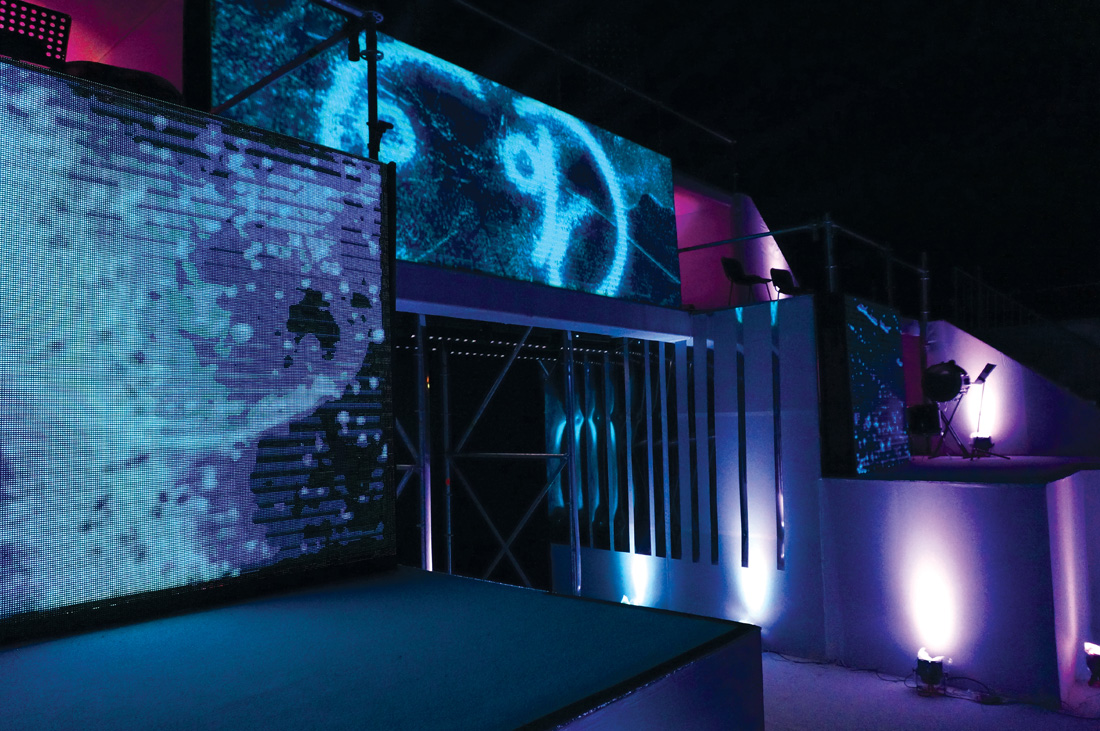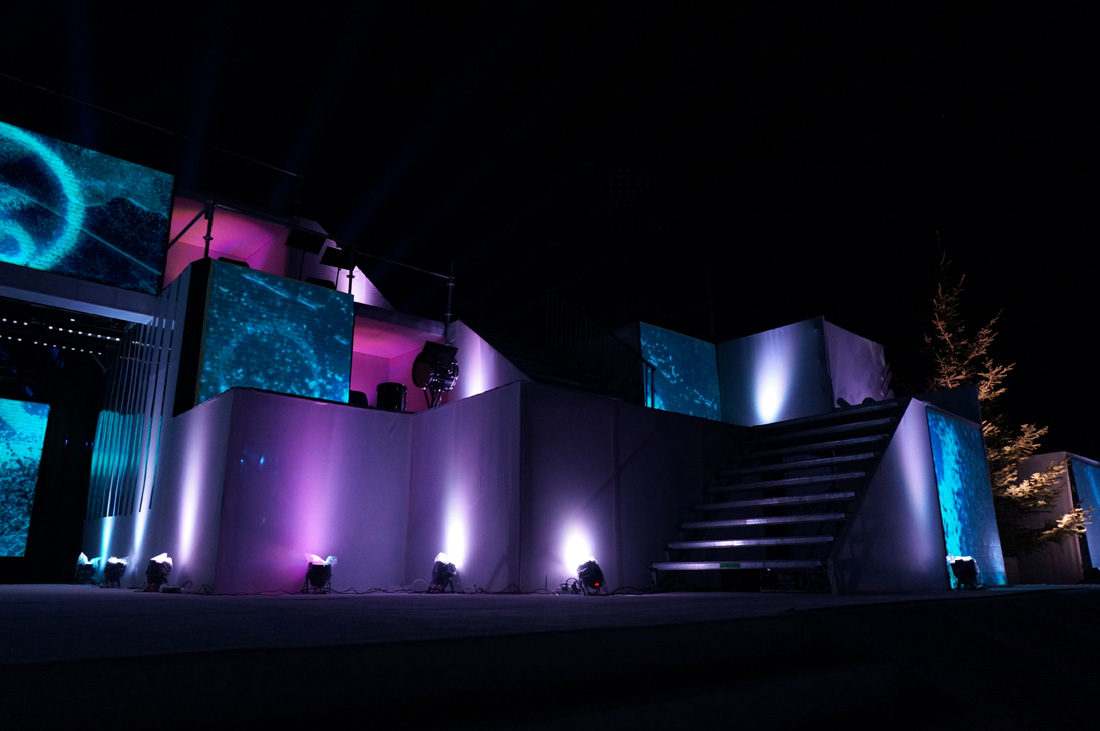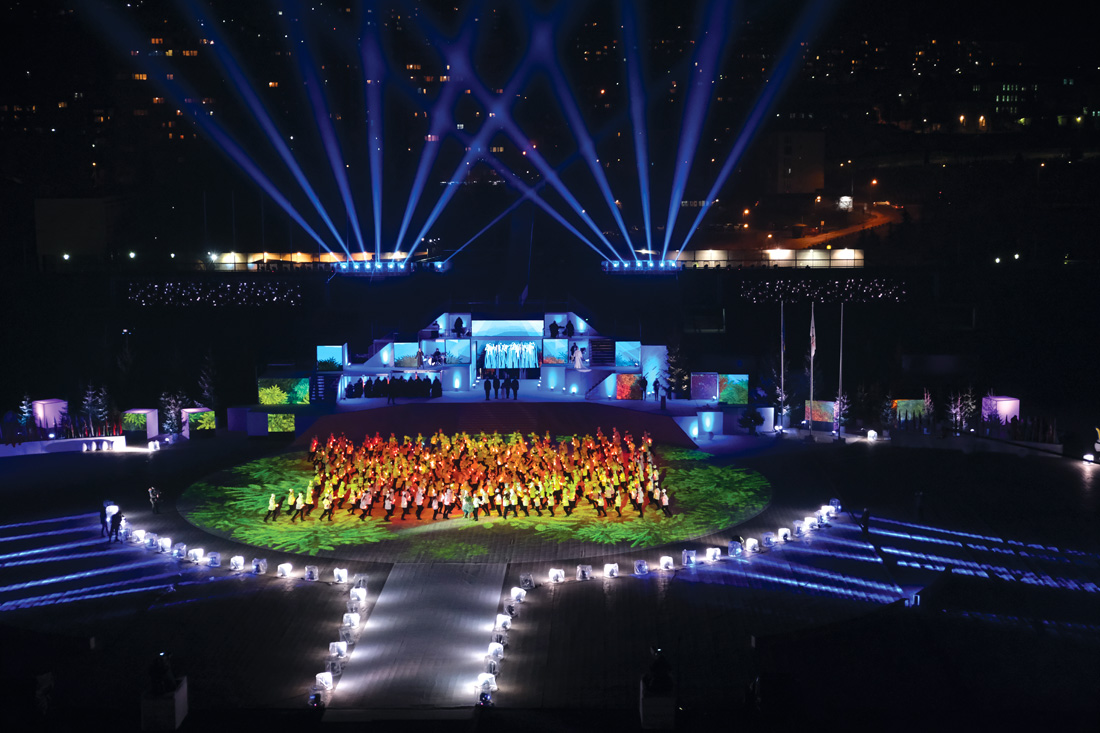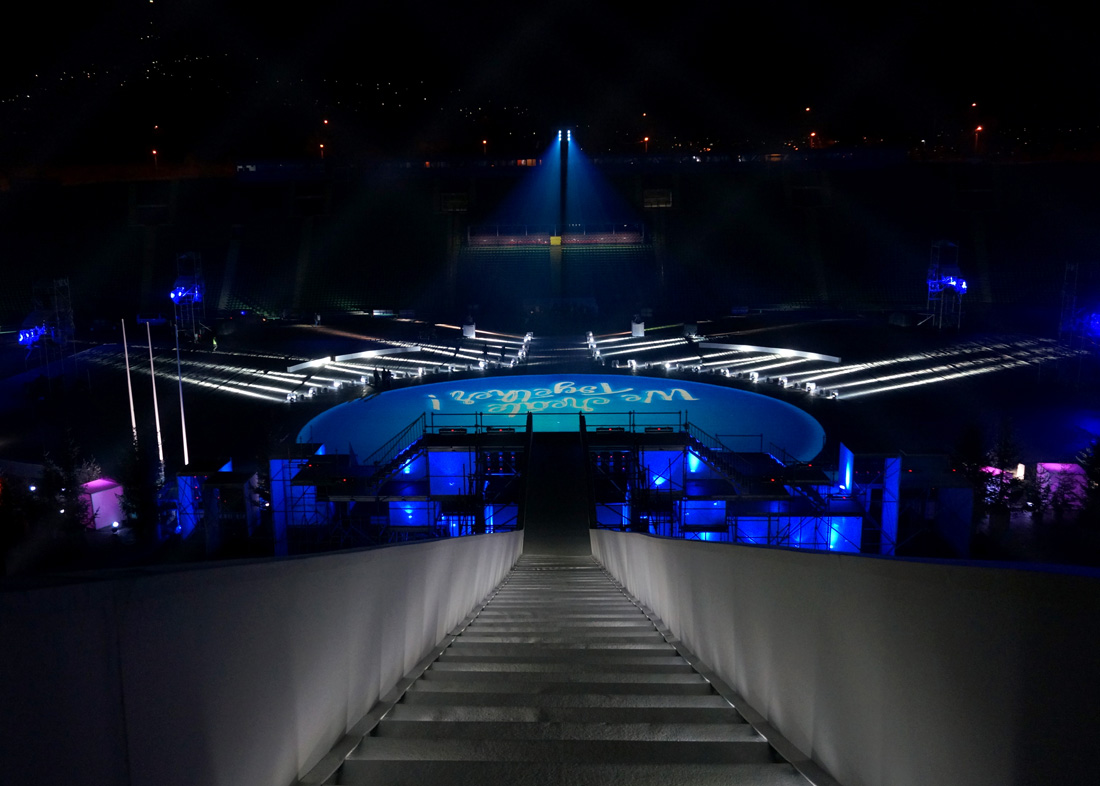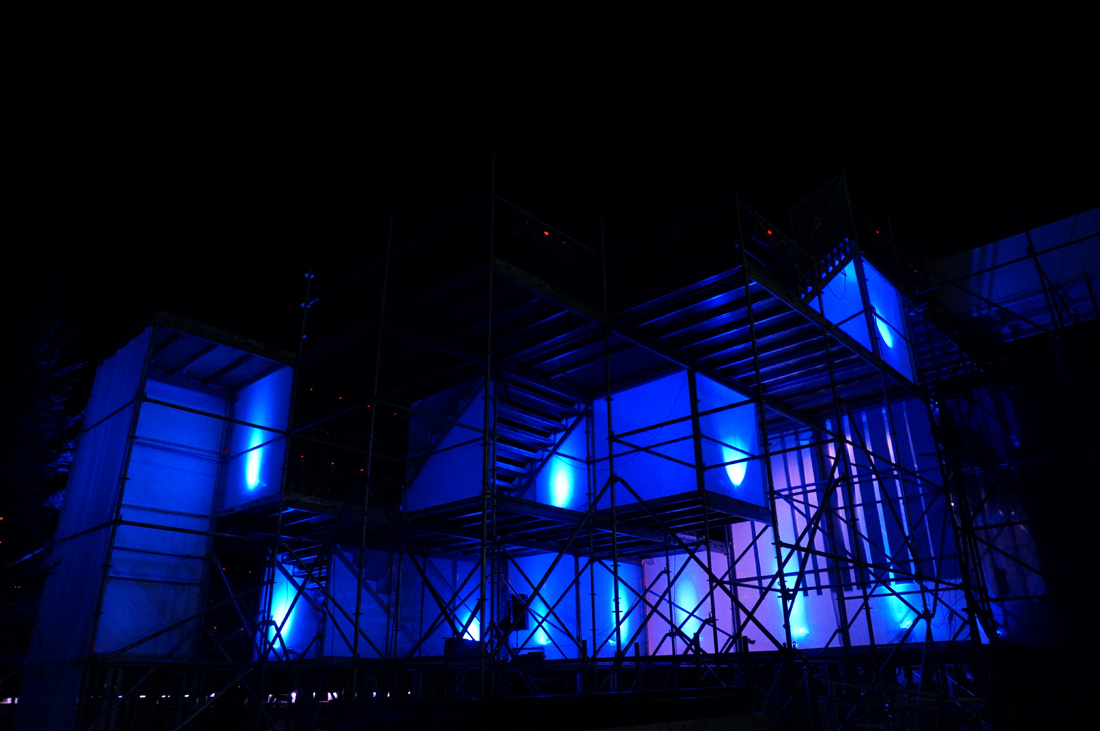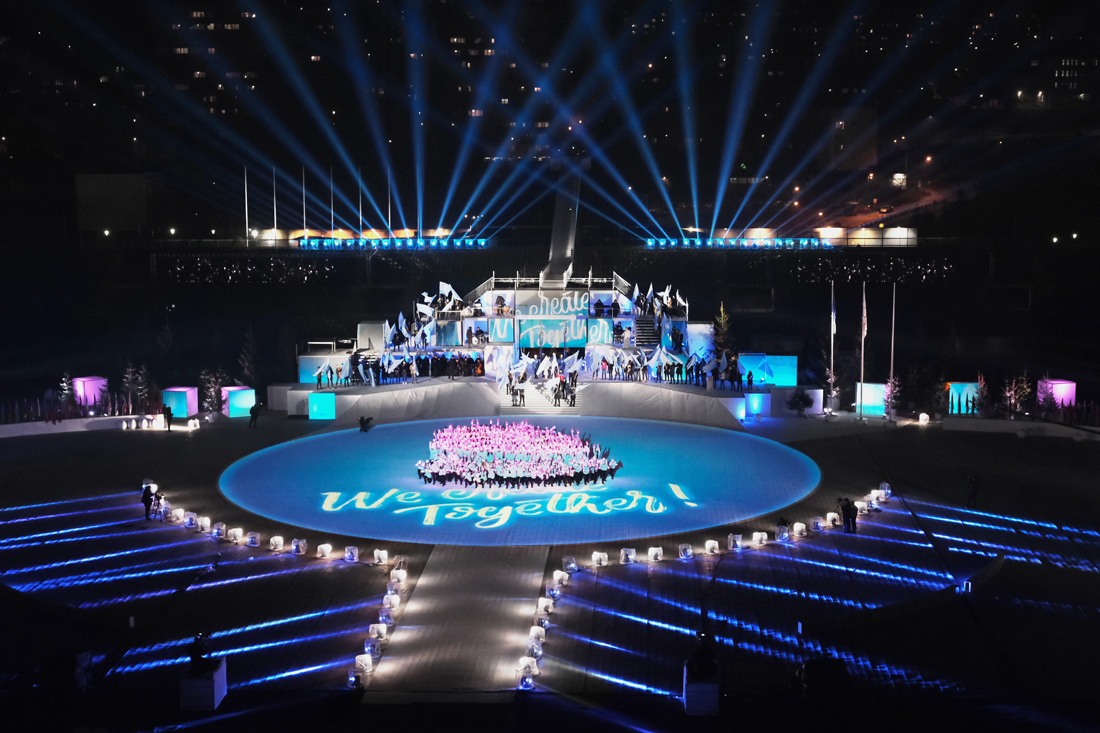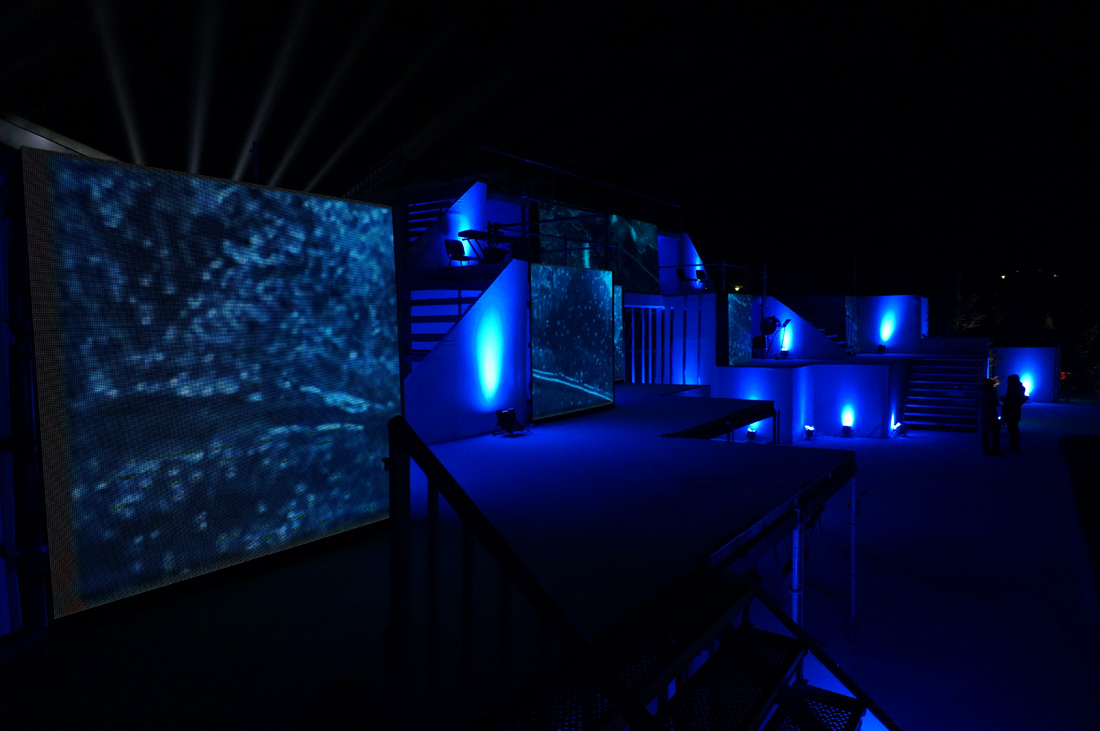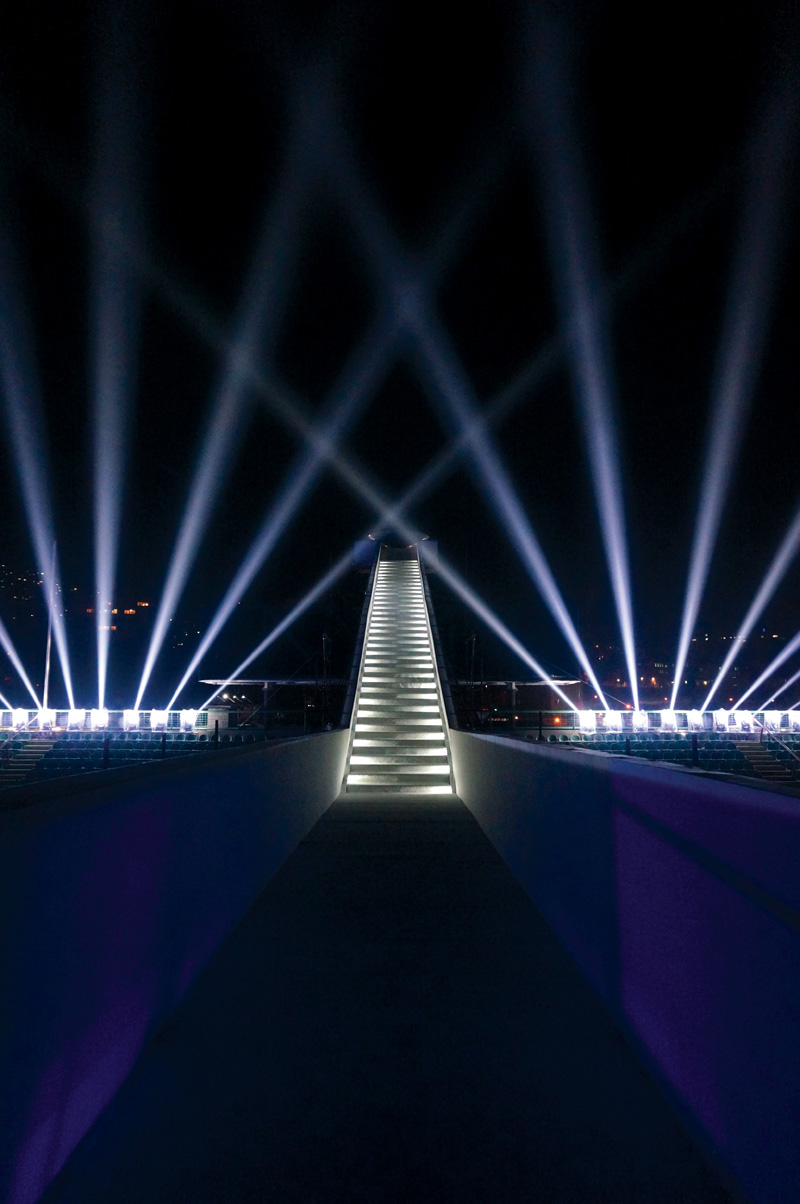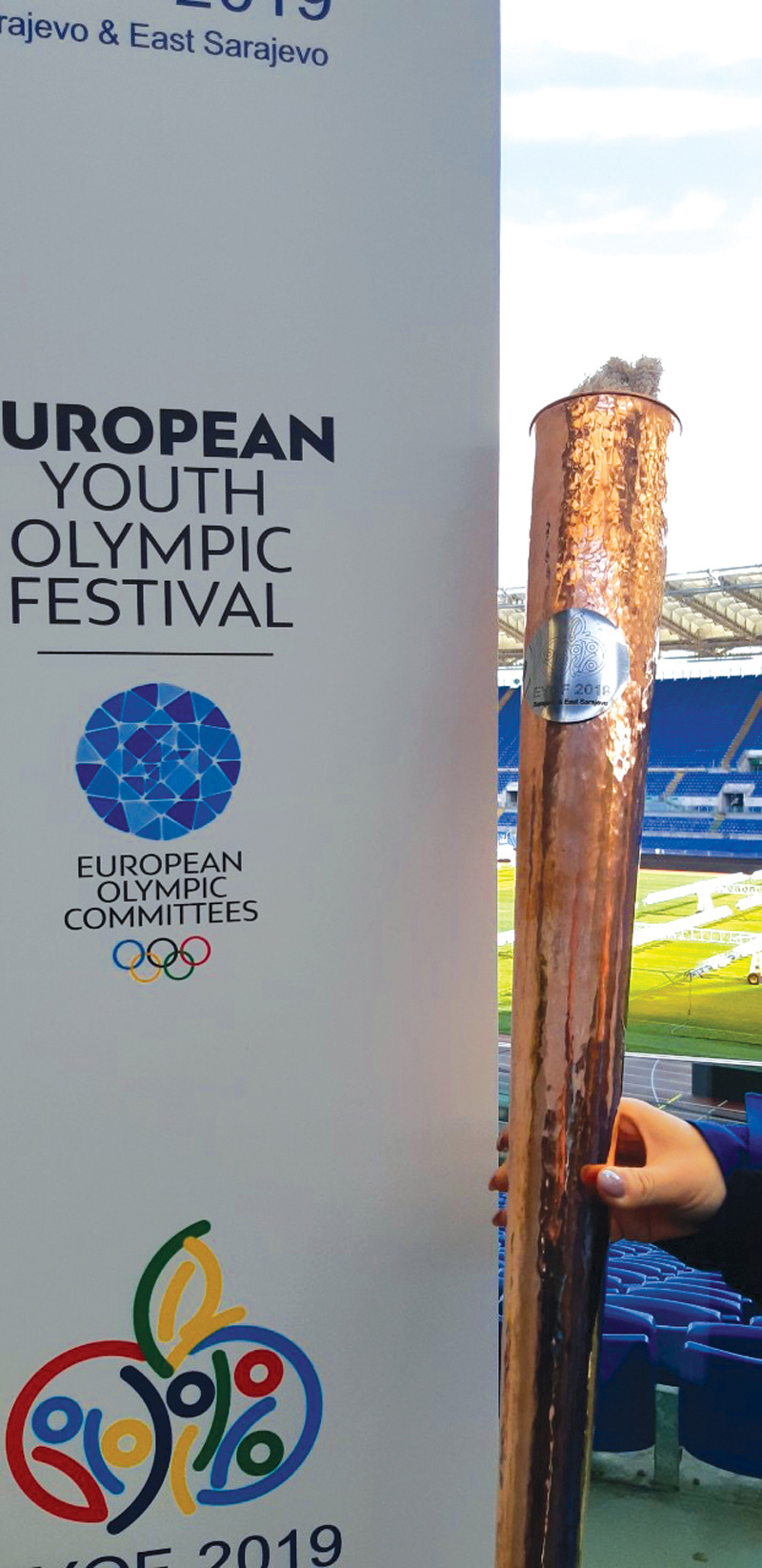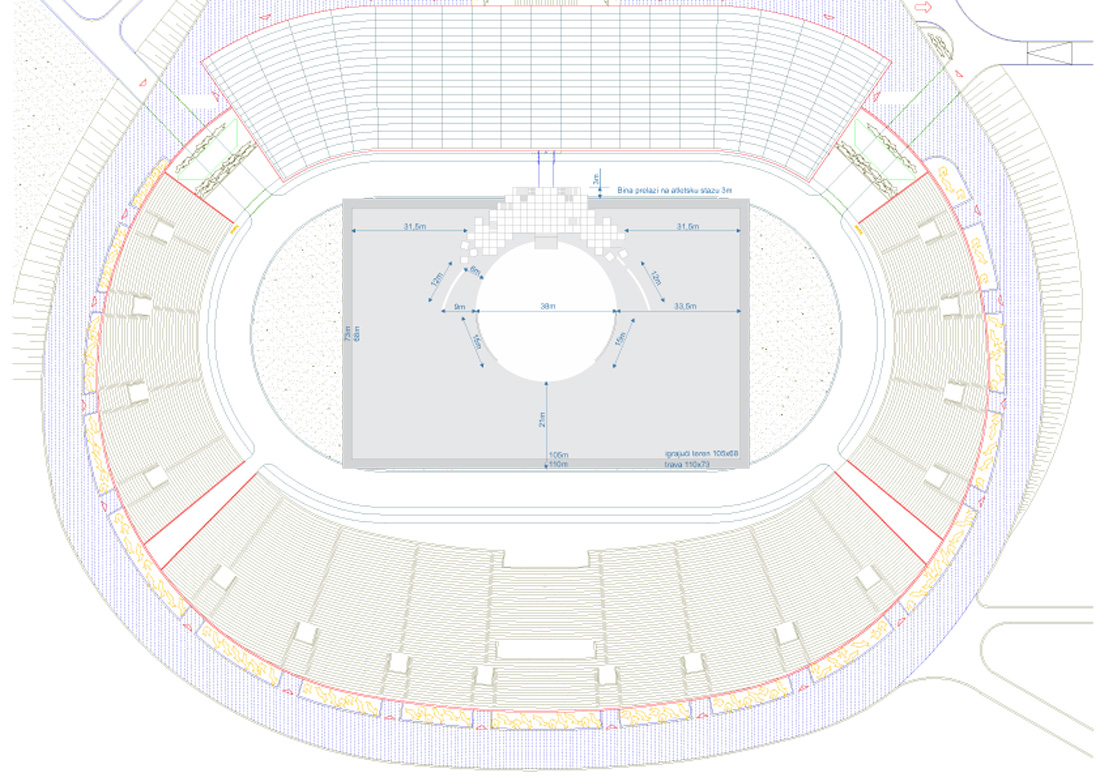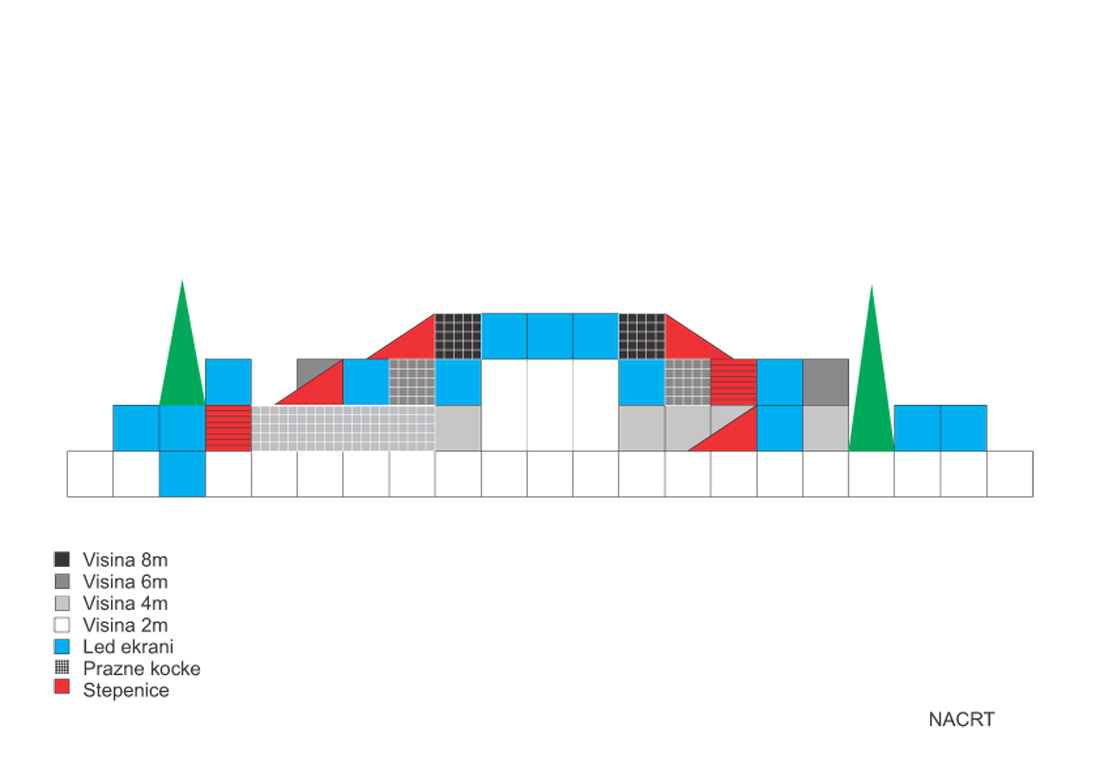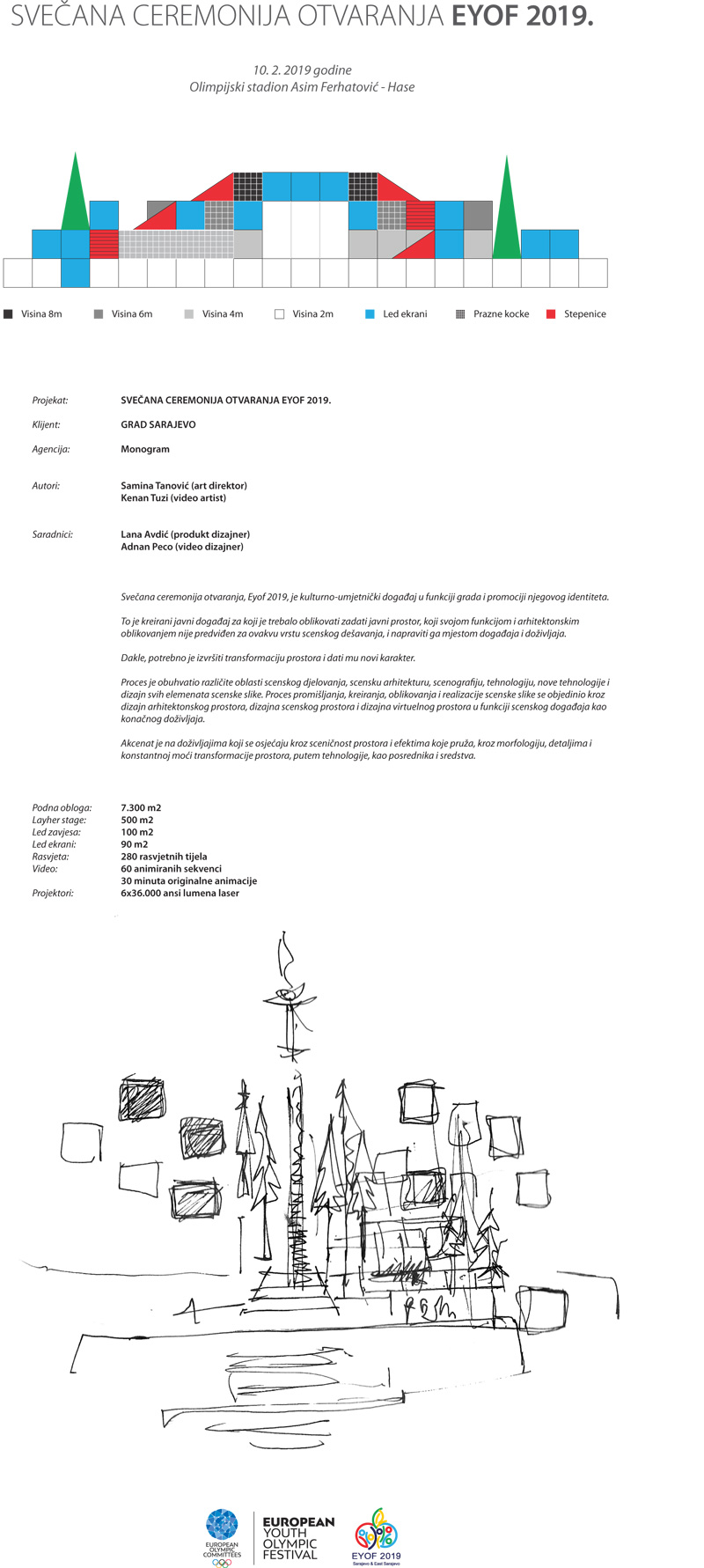 Credits
Authors
Samina Tanović, Kenan Tuzi, Lana Nogo, Adnan Peco
Client
Monogram agency for City government office in Sarajevo
Year of completion
2019
Location
Sarajevo, Bosnia and Herzegovina
Total area
7300 m2
Photos
Kenan Tuzi, Jasmin Omerika, Davorin Sekulić
Project Partners
Related posts
Powered by