Mati is a dining chair with armrests, made entirely in solid wood with an upholstered seat. The design inspiration for Mati is about the pursuit of security. In functioning societies dinners are always about a delicious meal, interesting conversations and about comfort, of course. Comfortable chairs contribute to pleasant atmosphere. Thus, the name Mati (meaning mother in archaic Bosnian, Croatian and Serbian) was chosen to symbolize the chair's motherly seating comfort.
Mati features a graciously curved armrest that envelopes around an elevated backrest. Another design feature are the chair's legs, curved on the inside, but cut flat and hand-carved on the outside. The carving pattern was inspired by the microscopic view of the cellular structure of wood, enabling the human eye to admire the material and to appreciate that it comes from a living organism, which makes a point about the importance of sustainability.
Mati is simultaneously a robust and unexpectedly lightweight.   The chair is available in a choice of woods (maple, ash, oak and walnut) with a natural oil finish or stained in black or wenge with a choice of high quality black or brown leather for the seat.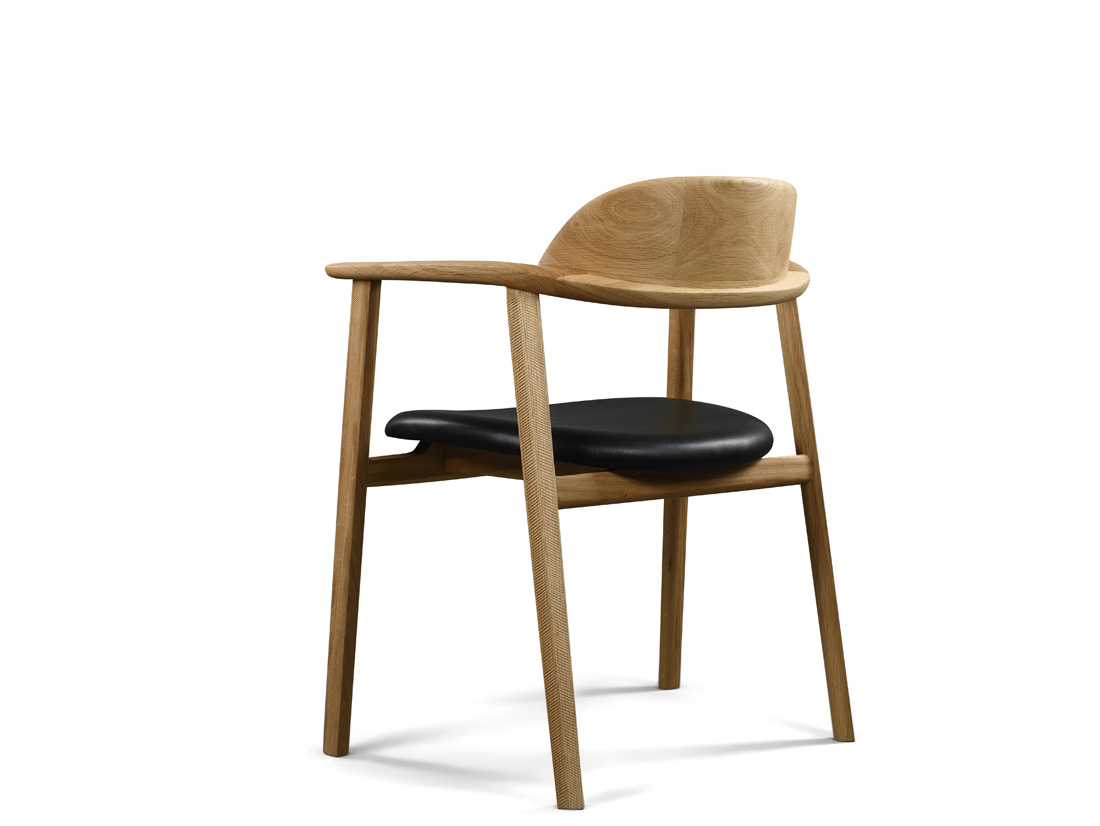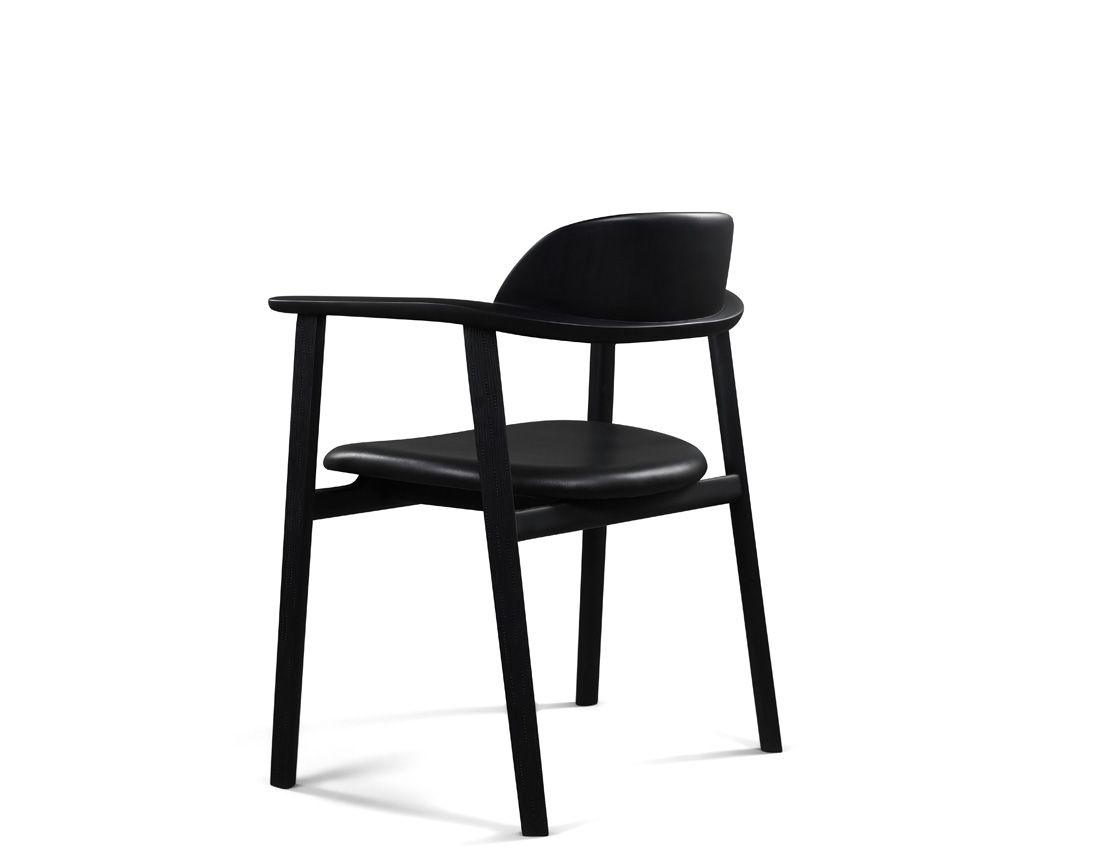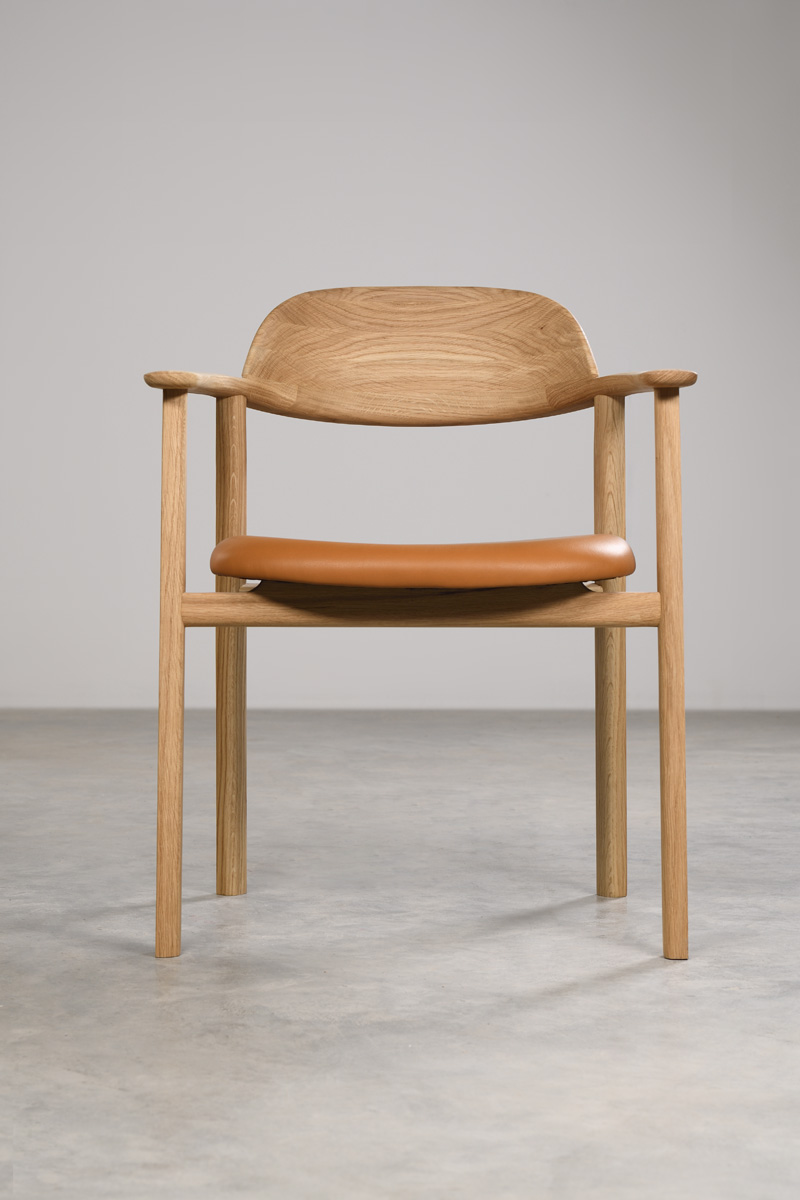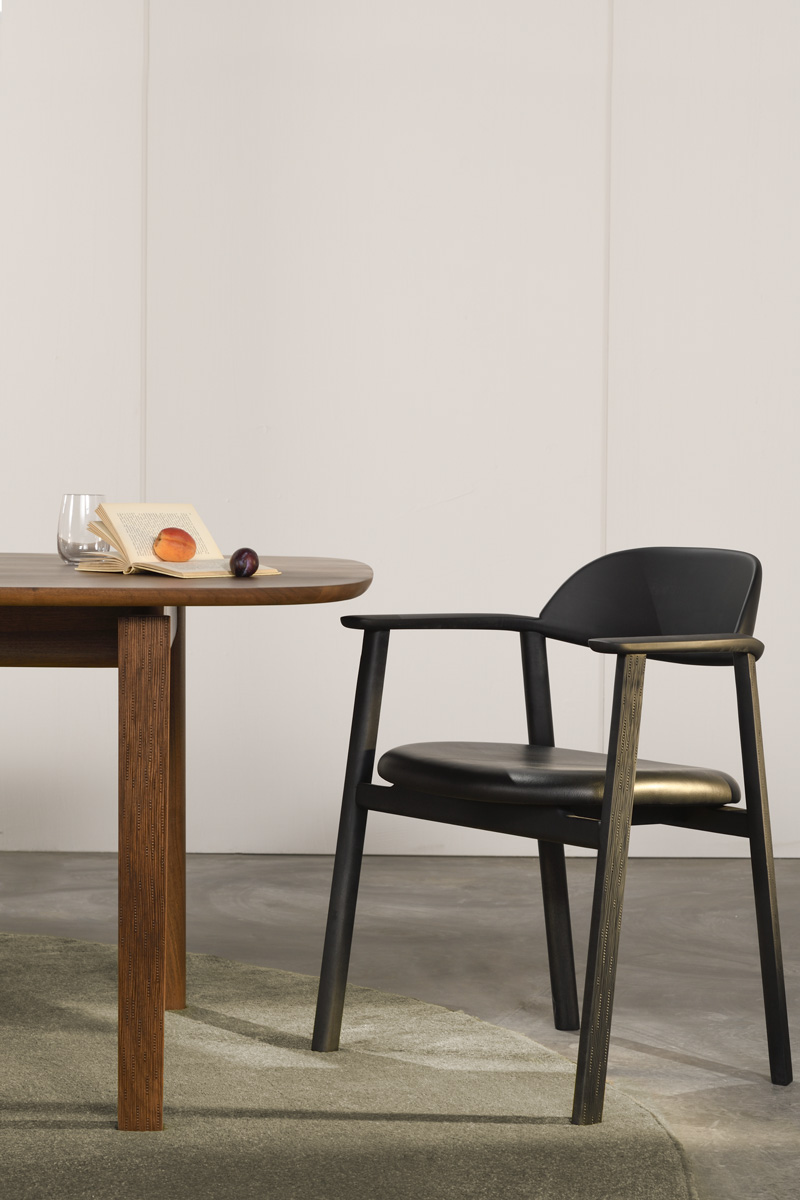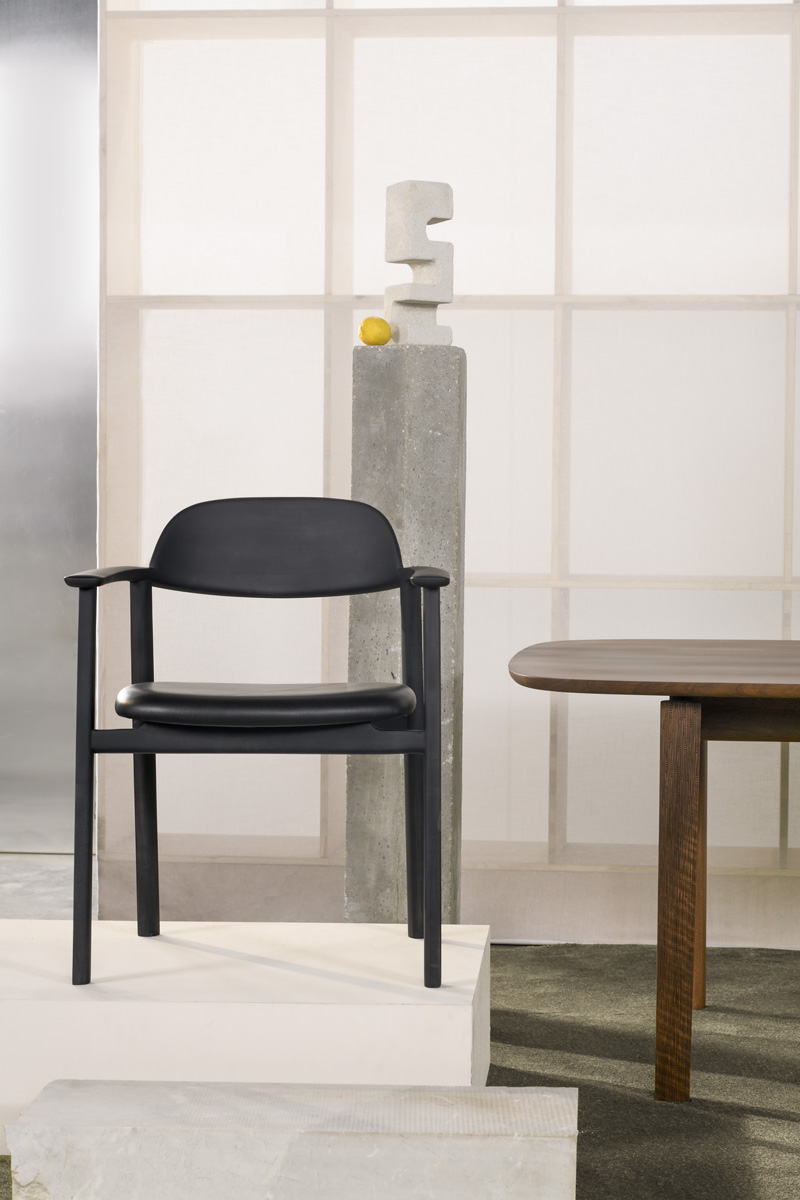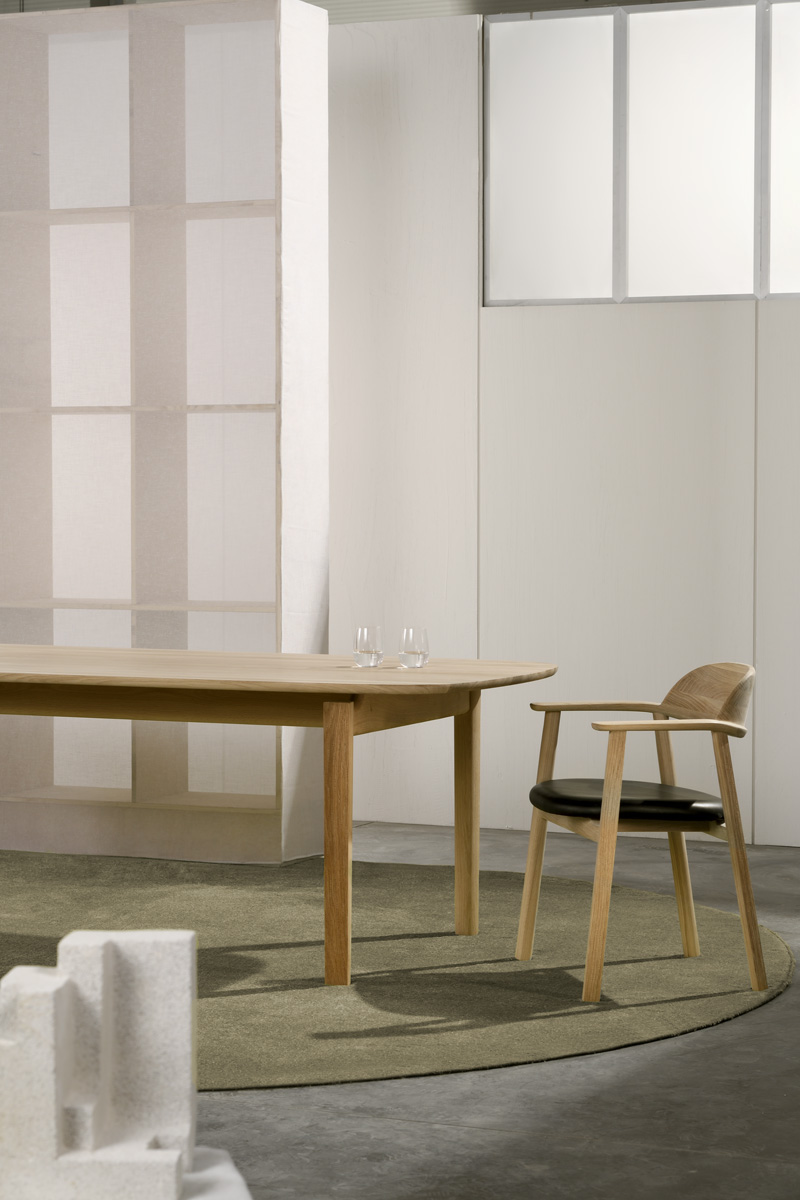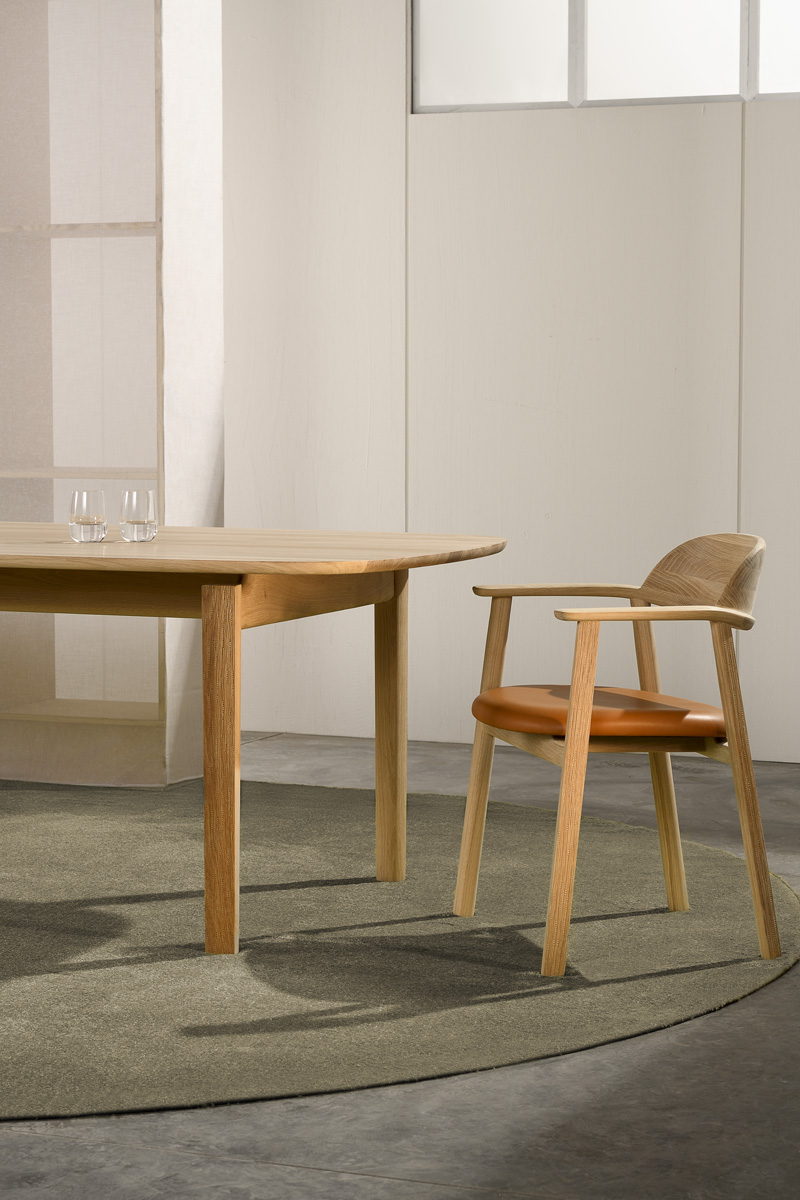 Credits
Design
Sebastian Herker, Germany
Manufacturer
Zanat, Bosnia and Herzegovina
Year of production
2020
Related posts
Powered by