Nora
Not your typical architype
We were looking to create a chair that would be an archetype, though extraordinary. Light, but impactful. Modest, yet fresh. She had to be… a special kind of normal. In early 2018, the dining chair arose. We named her after her creator's one-year-old daughter. After a great first year for both Noras, we created a lounge and bar version of the chair in 2019. This way, Nora's young design gets to rock various spaces and numerous occasions. Each version is crafted to last a lifetime, both at home and in professional spaces. And every detail is polished for hours on end, giving it a smooth feel. Nora's floating seats come in classy oak or a stylish upholstery. Choose between an allnatural fabric or top grain leather, in a selection of fresh colours: Pick your favourite or mix it up if the mood strikes you. We promise, you'll feel ten years younger.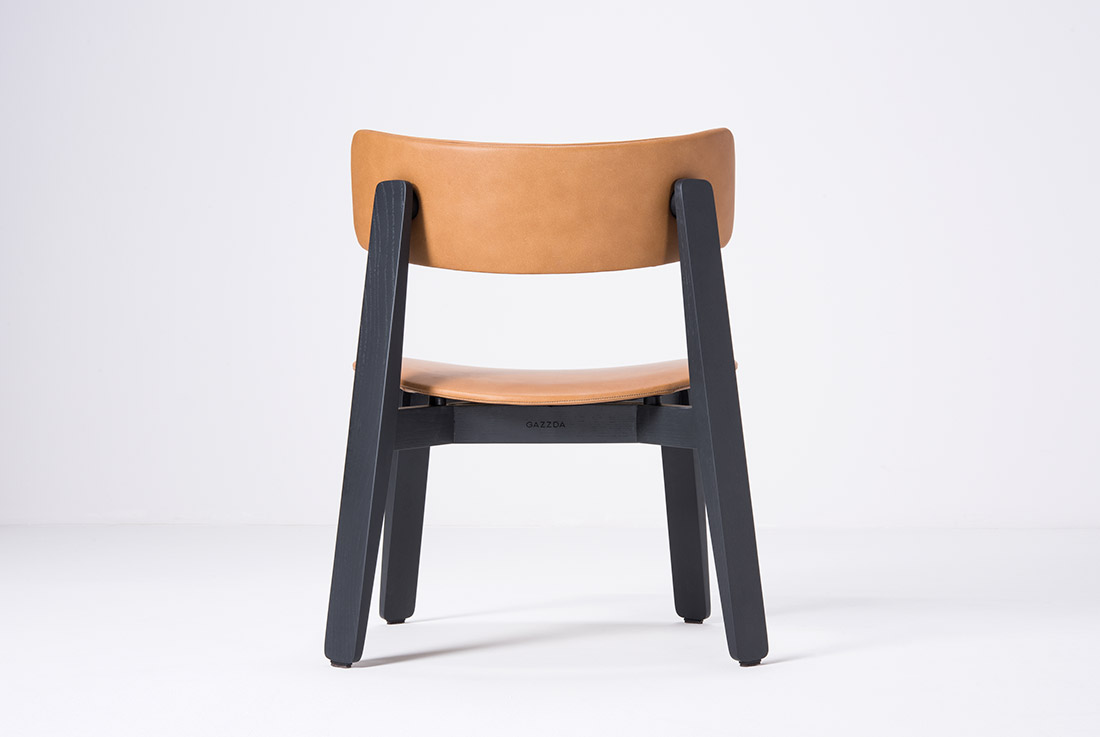 A word by the designer:
"I started the design process with a so-called architype design. Simply said; with 4 legs, a seat and a backrest. From there on, we slowly started turning these elements into a Gazzda piece. By carving in traits of what we believe the ideal, rational dining chair should look and feel like.
"To achieve these playful contrasts, we narrowed Nora's legs and backrest to a minimum at carefully selected spots. Giving her a contemporary, feather-light look
from one angle, while showcasing a classical and sturdy look from another."
"Nora is strong enough to withstand the tests of time both at home and in contract use. In fact, the latter was our aim all along while developing Nora. The large part of her strength comes forth out of the so called 'Through Wedged Tenon' connections in her construction. Considered in classical carpentry as one of the strongest connection one can create. Also, we use 1st class oak for each wooden element of Nora to guarantee optimal durability.
"Just like any other Gazzda piece, the production process of Nora involves many hours of handcraftsmanship and polishing. To give a smooth look and feel, while also pouring in a bit of her makers' soul. Of course, for some parts we do use advanced woodworking techniques, such as CNC cutting for Nora's sleek, bended backrest."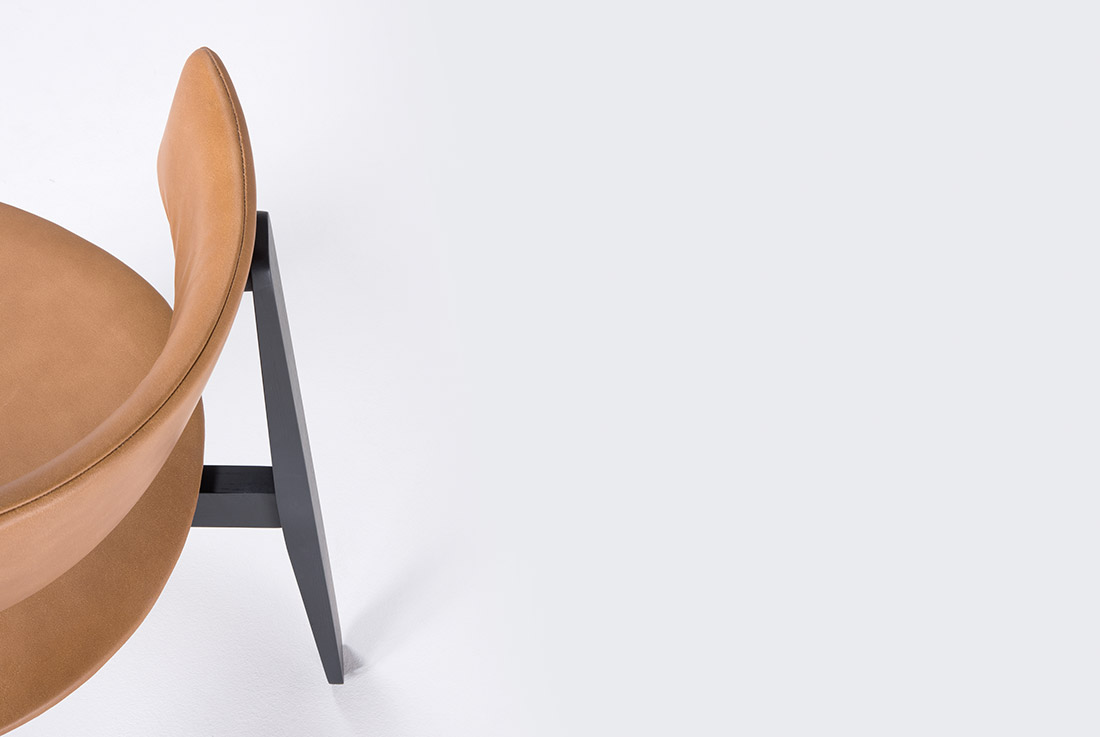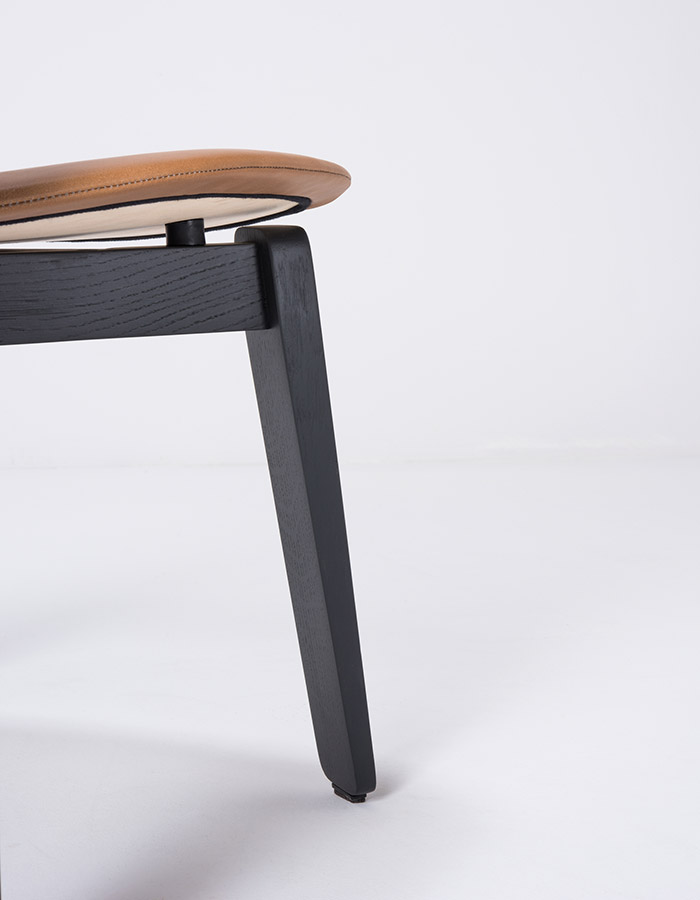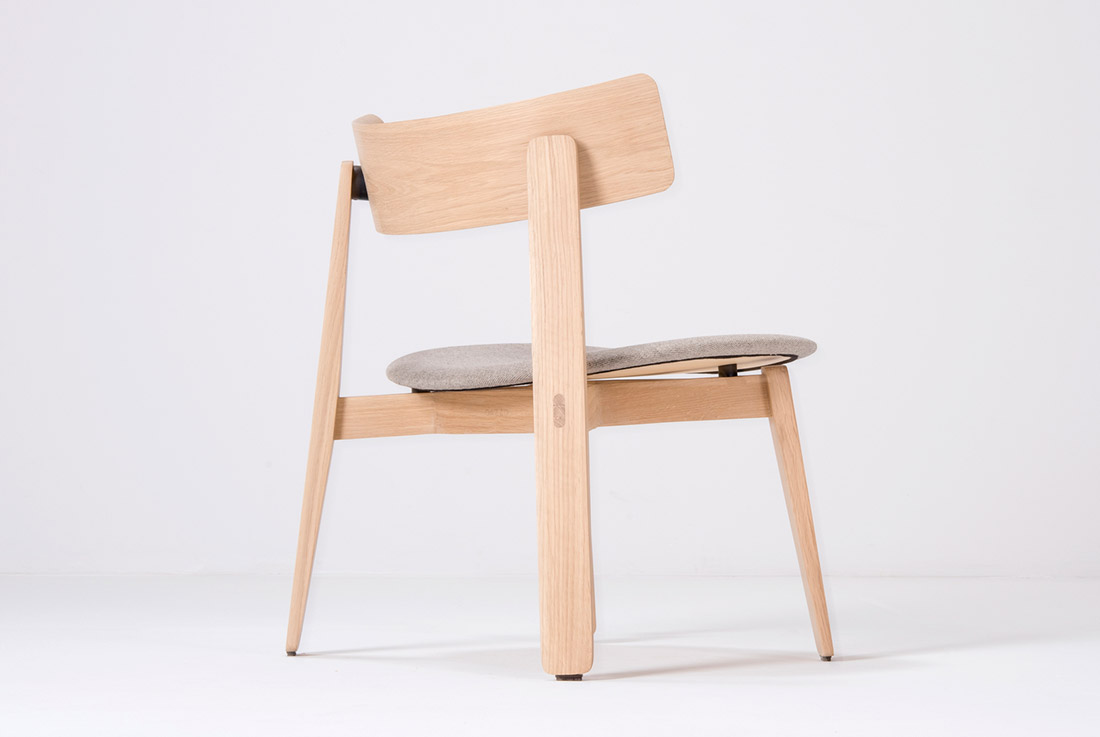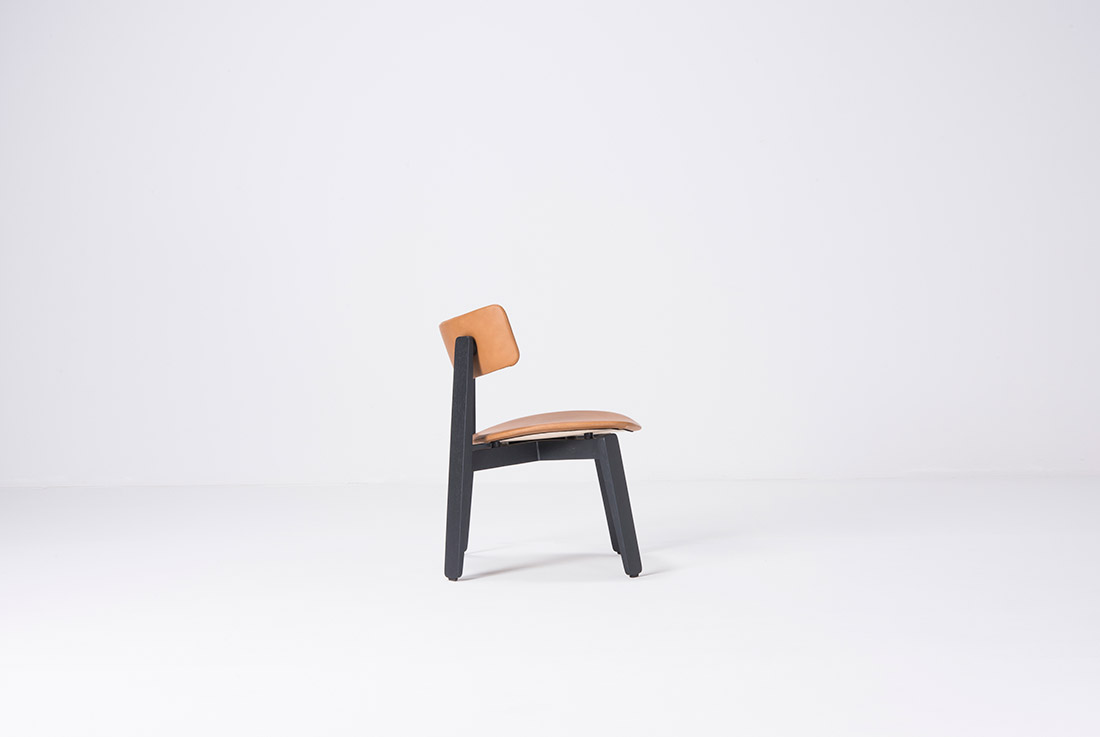 About the producer
There are countless sayings, songs, and poems about home. And they all resonate for good reason. Home generates the warmest of feelings – a comfy sofa for an afternoon nap, a favourite chair, a cosy bed, and of course mum's cooking. In a busy, over-stimulated world, people need a sanctuary more than ever. They need to rest their heads or kick it with friends and family.
 Since home is such a special and important place, Gazzda loves to create extraordinary furniture for it. We help people build a home they can be proud of… that makes them smile just by thinking about it… that generates a fuzzy feeling when they talk about it… that refreshes them when they rest in it…
 We help create a place where people can flourish, snooze, and simply… come home.
About Mustafa Cohadzic, in-house product designer:
Mustafa has furniture design in his DNA: he comes from a family of artisans, and his dad handcrafted furniture. As a teenager, he was already designing and constructing his own pieces in the family workshop. Mustafa has evolved into a devoted product designer and designed his first pieces for Gazzda in 2016. For Mustafa, the magic words in furniture design are functionality, aesthetic, and simplicity.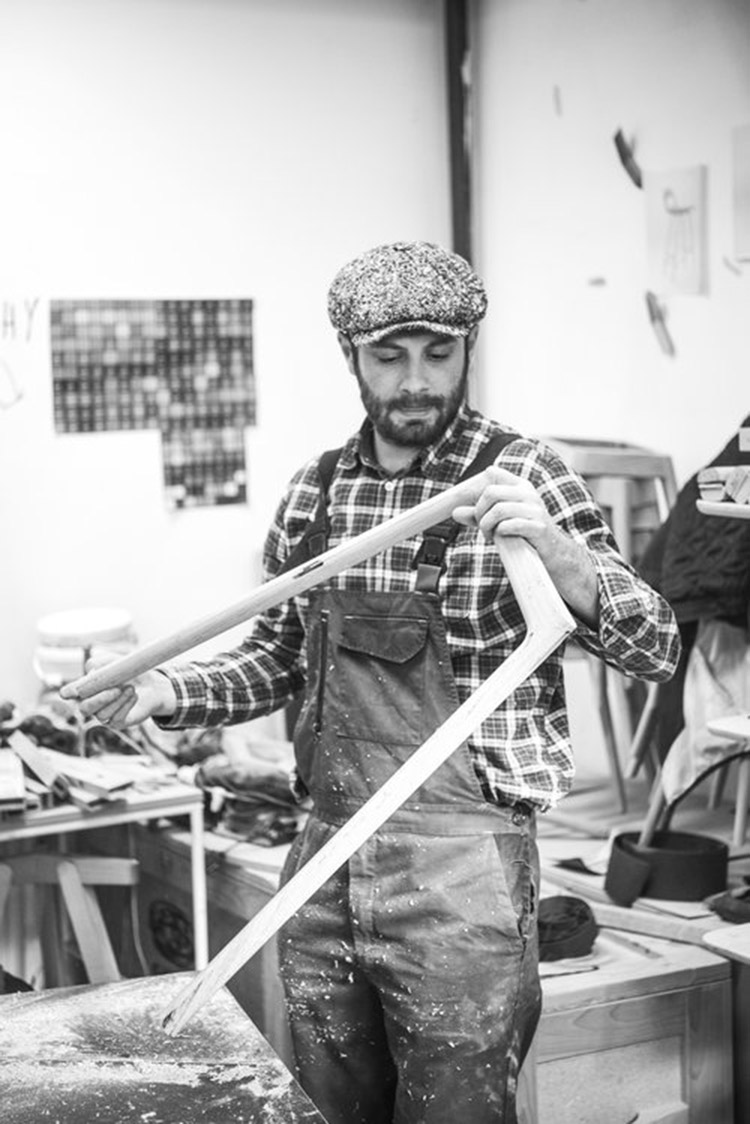 FILE
Designer: Mustafa Cohadzic, in-house product designer
Producer: Gazzda
Country: Bosnia and Herzegovina
Year of production: 2019
Photos: Gazzda
Text provided by the authors of the project.