The project is located at the top of the National Blue Tour hiking trail, and it augmented the popularity of the second highest peak of Matra mountain's location and nature.
The tourist centre is a refurbishment project in Galyateto, an expansion of a little stone-made mountain hut. It was built from materials that could ensure durability in the mountain weather conditions, which was now expanded with exposed reinforced concrete parts and covered with metal sheets. The building was rethought in an innovative way and became a real contemporary landmark. The past and present – the stone quarry and the concrete make a perfect puritan harmony.
The main building is a tourist centre, sort of a mountain hut. The community features, like the community kitchen, communal space, a laundry facility, a bistro restaurant, a tourist equipment shop and a meditation room are found on the ground floor, while the upper floors accommodate the sleeping areas. The tourist centre offers several types and levels of accommodation, everybody can find the suitable for their own. There is accommodation in the centre for 22 people in double bedrooms and bedrooms for four. Additionally, another 32 tourists can be accommodated in the top floor. A room was further built which is specifically reserved for physically handicapped people, and there is an area for camping as well. Everything is designed to serve simplicity, practicality and also the beauty and comfort. Well-designed graphics help the orientation and make the building cozy.
A broad variety of ski and bicycle services – according to season – are also part of the house.
The current programme has been implemented through the cooperation of forestry societies and civil-society organisations over a period of two and a half years.
In terms of its energy generation and consumption the hut has been developed to be a sustainable building. Air heat pump, rainwater recovery, heat recovered air-ventilation, solar collectors, photovoltaic panels and LED lighting throughout the building and lot of thermic insulation – these make sure that the house is energy-efficient.
This openness towards technology does confront the love of nature. The wanderers in Galyateto may experience a material and built environment that can be part of a new expectation-system. It takes all kinds to make a world.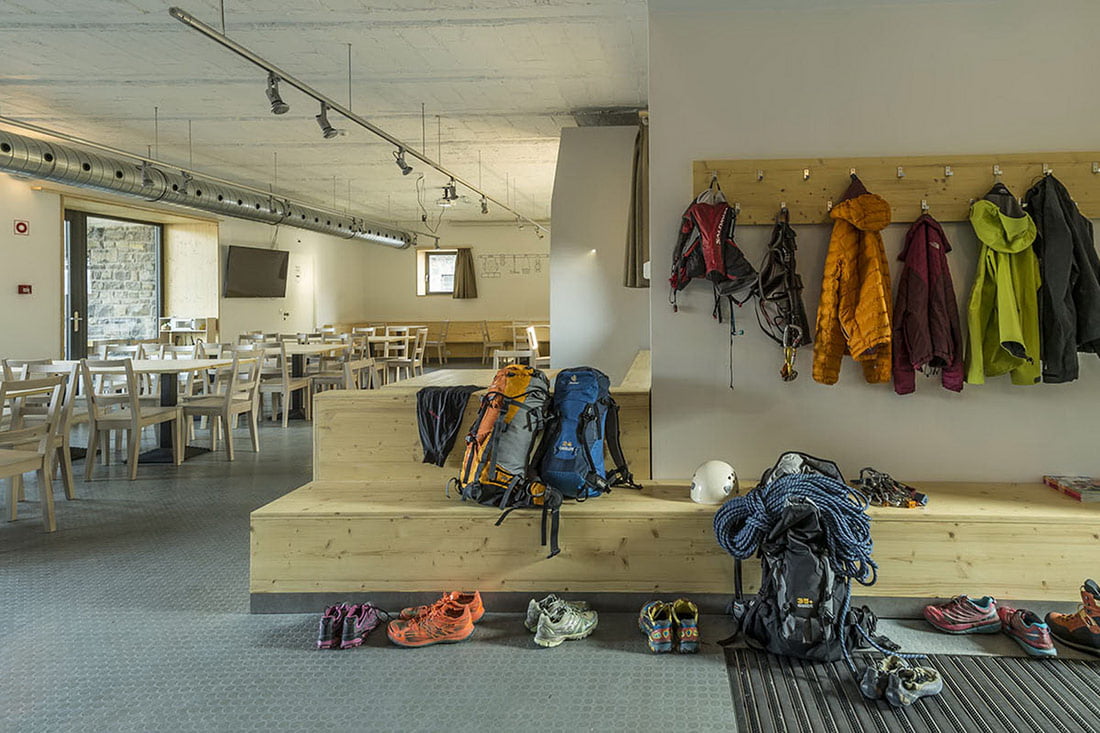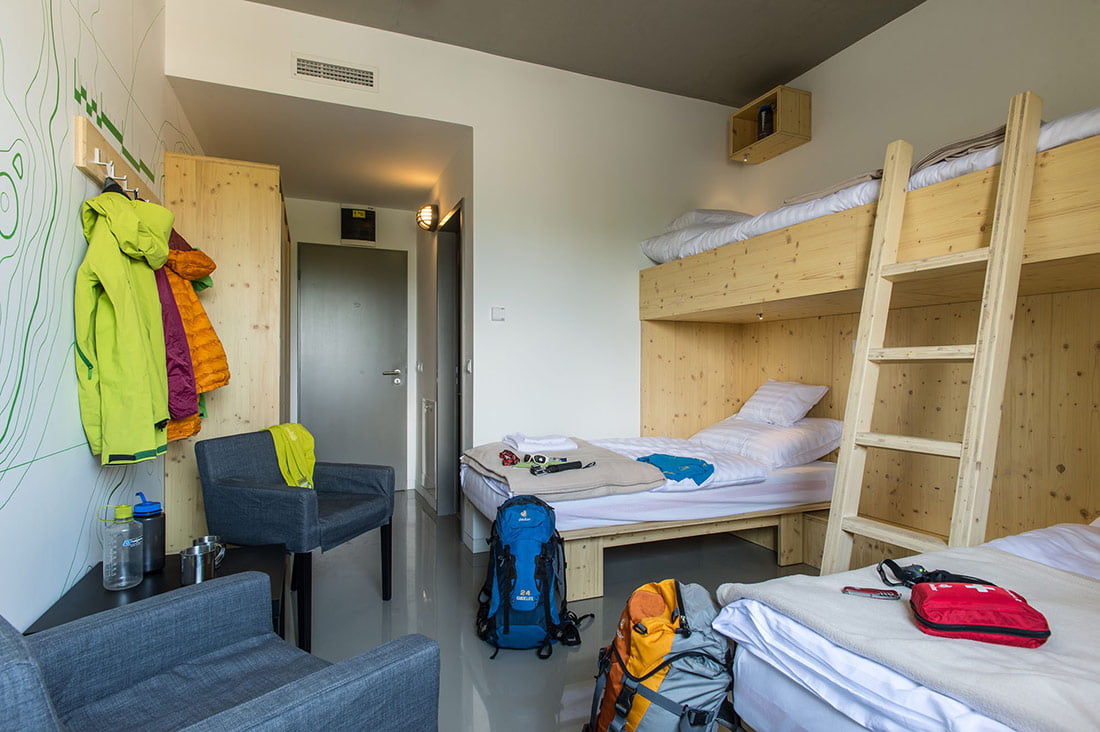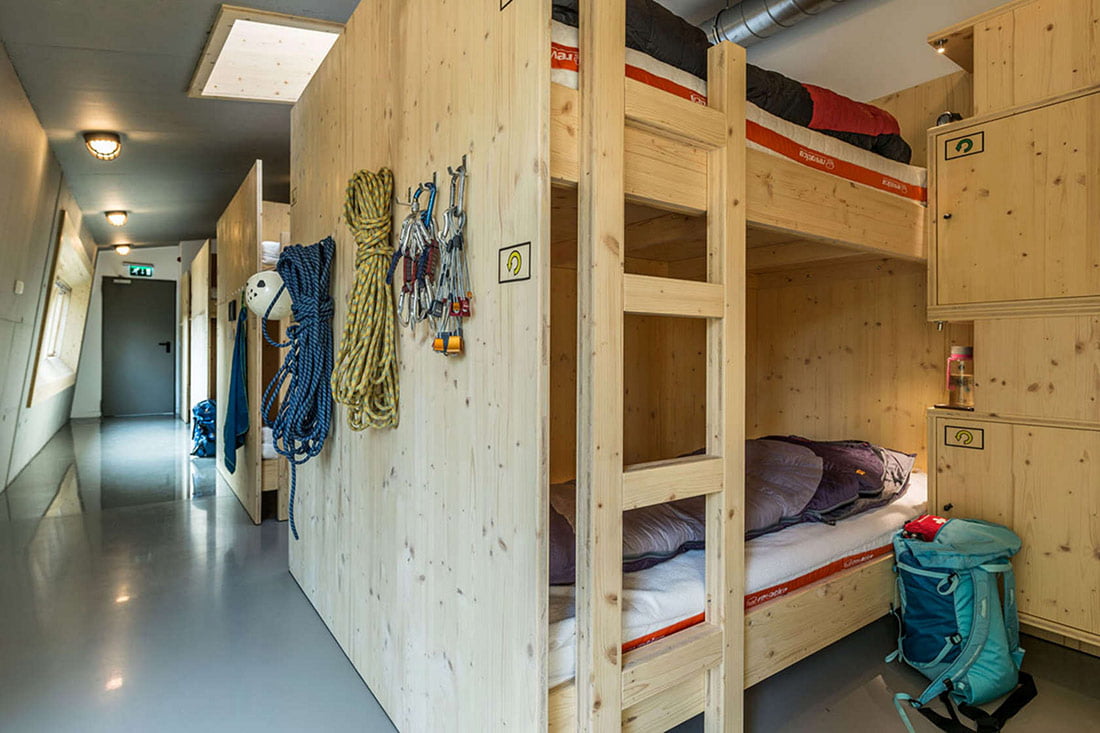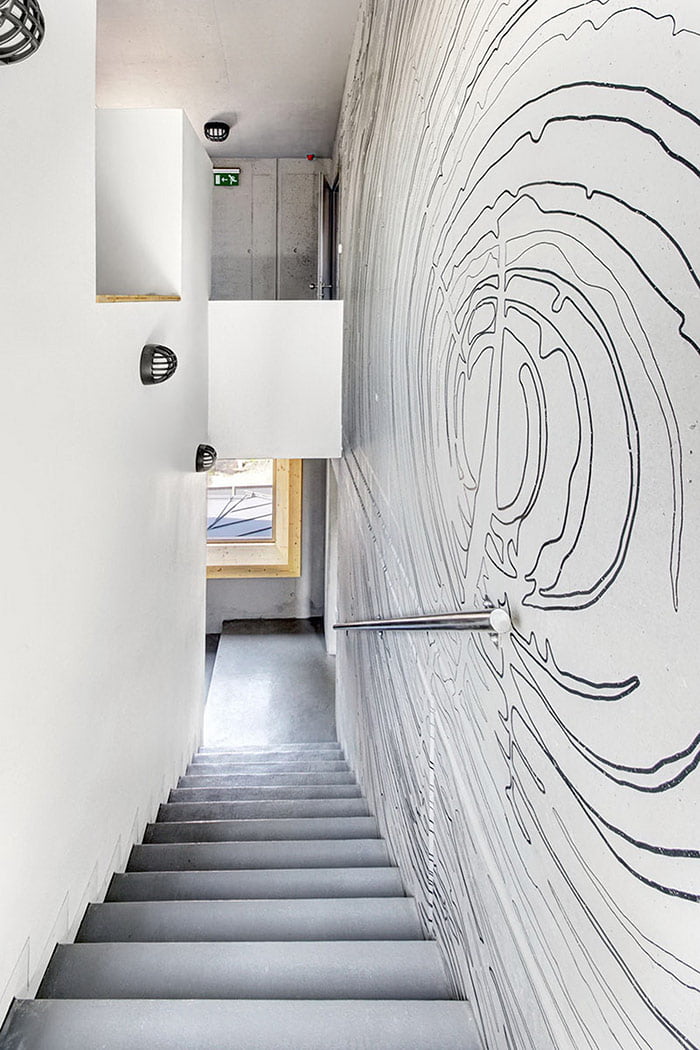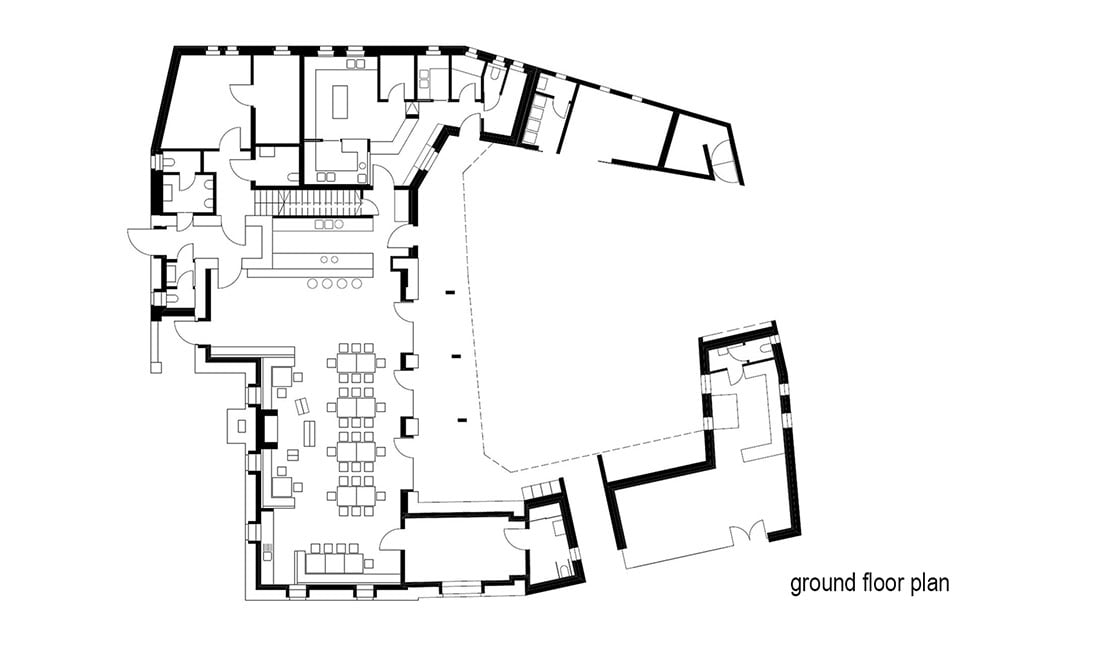 Credits
Interior
Nart Architect Studio; Csaba Kovács, Áron Vass-Eysen
Client
Egererdő
Year of completion
2015
Location
Budapest, Hungary
Surface
834 m2
Photos
Tamás Bujnovszky, Márk Tassy, András Ladocsi
Check out the BIG SEE event here: Interiors 180° / Big See Awards / Month of Design 2018
Project Partners
OK Atelier s.r.o., MALANG s.r.o.
Related posts
Powered by