MIGHTY GUARDIANS OF THE PAST
temporary exhibition about the castles in Slovene lands in Kazemate, Ljubljana Castle
The exhibition offers the visitor a stunning view already from the entry into the space: the glowing symbols of the five chosen castles at the high level are therefore visible from any point.
Stories of these castles appear within specially designed exhibition units that include consistent, yet varied elements. Metal profiles structure adapts to the characteristics of a respective castle and creates a surface for exhibition texts and a portrait of a historical person connected to the castle. It also forms a vertical element with a showcase for an exhibit from the castle in its lower part and a support for the castle's lit symbol on the top. Metal profiles also frame a large double-sided internally lit panel that on the one side shows the castle's image of today and from the other, its historical engraving and in this way offers the visitors something new on they way back through the space.
In between the castle units the space is lined with a horizontal element with exhibition graphics showing the wealth of over one hundred more castles in Slovenia.
In the depth of the space small models of Slovene castles glow in the darkness like jewels.
The main visitors' interaction is an abstract castle model hiding secrets within its many openings.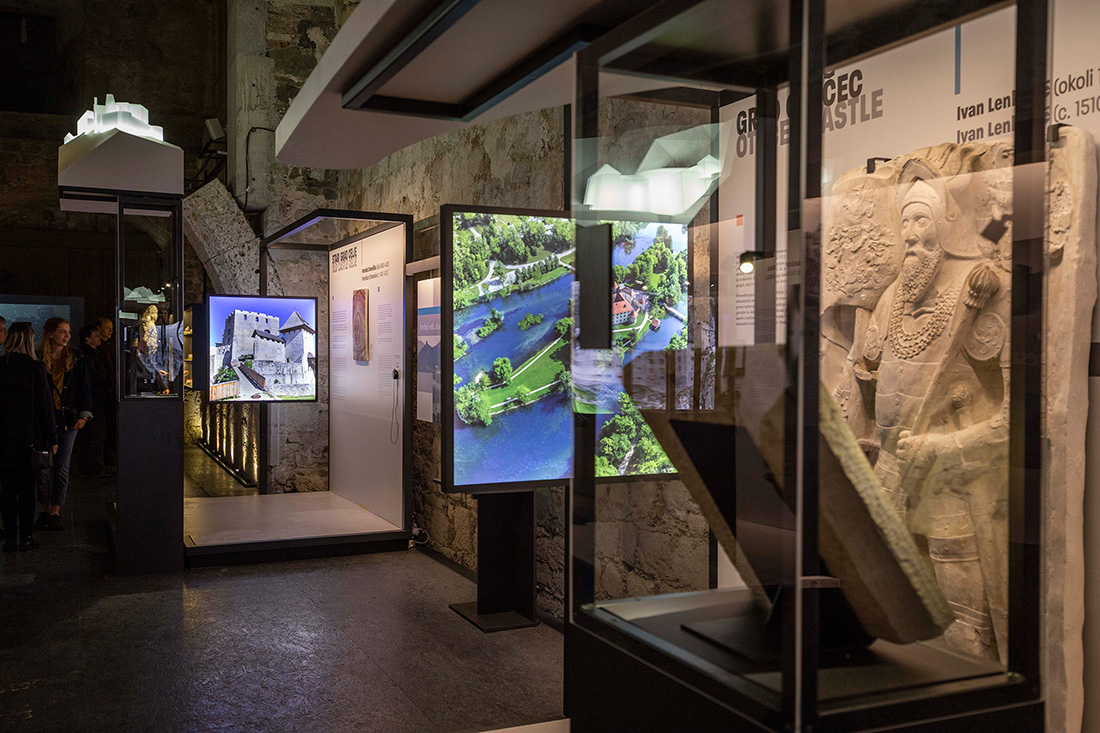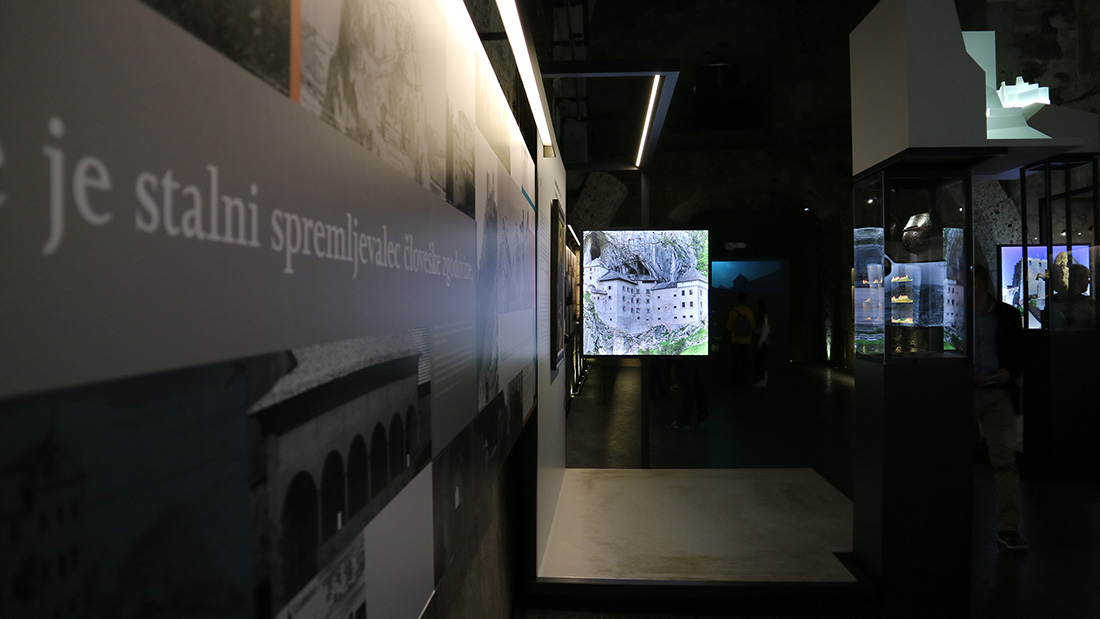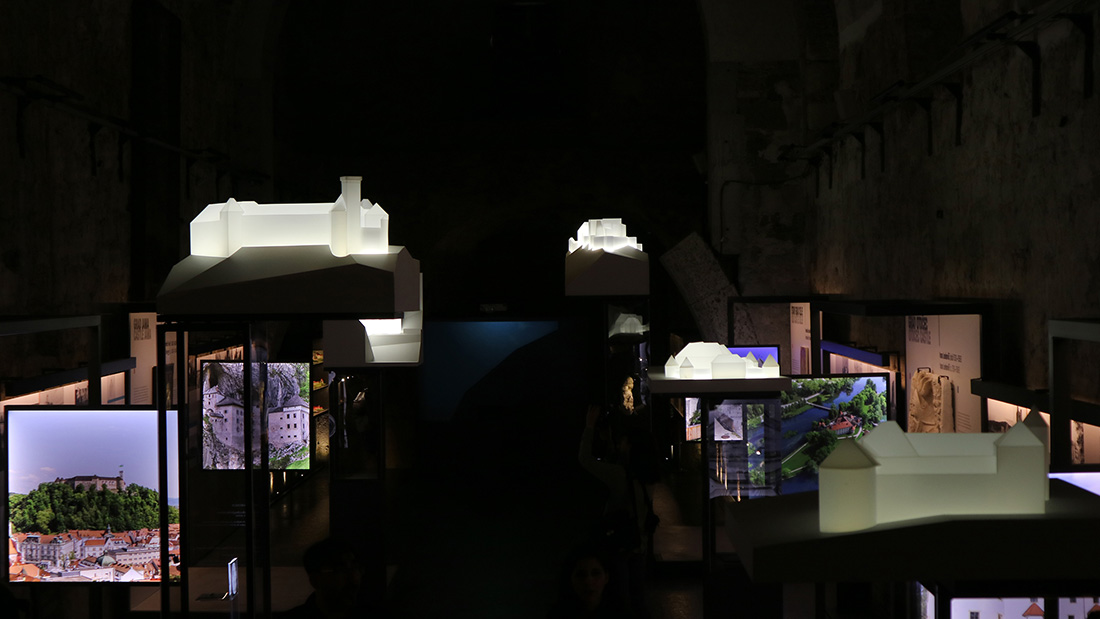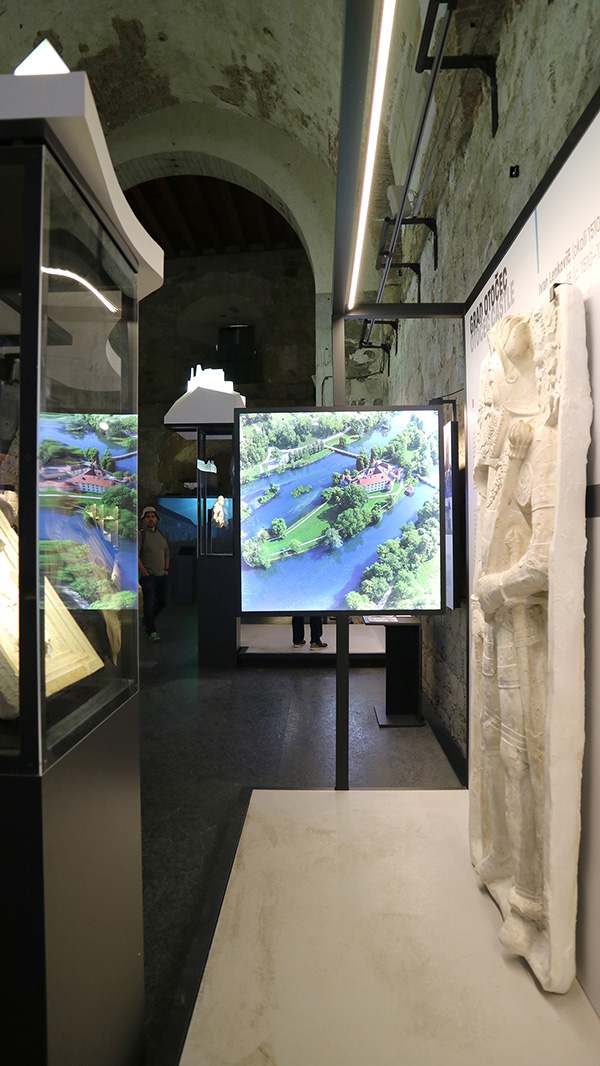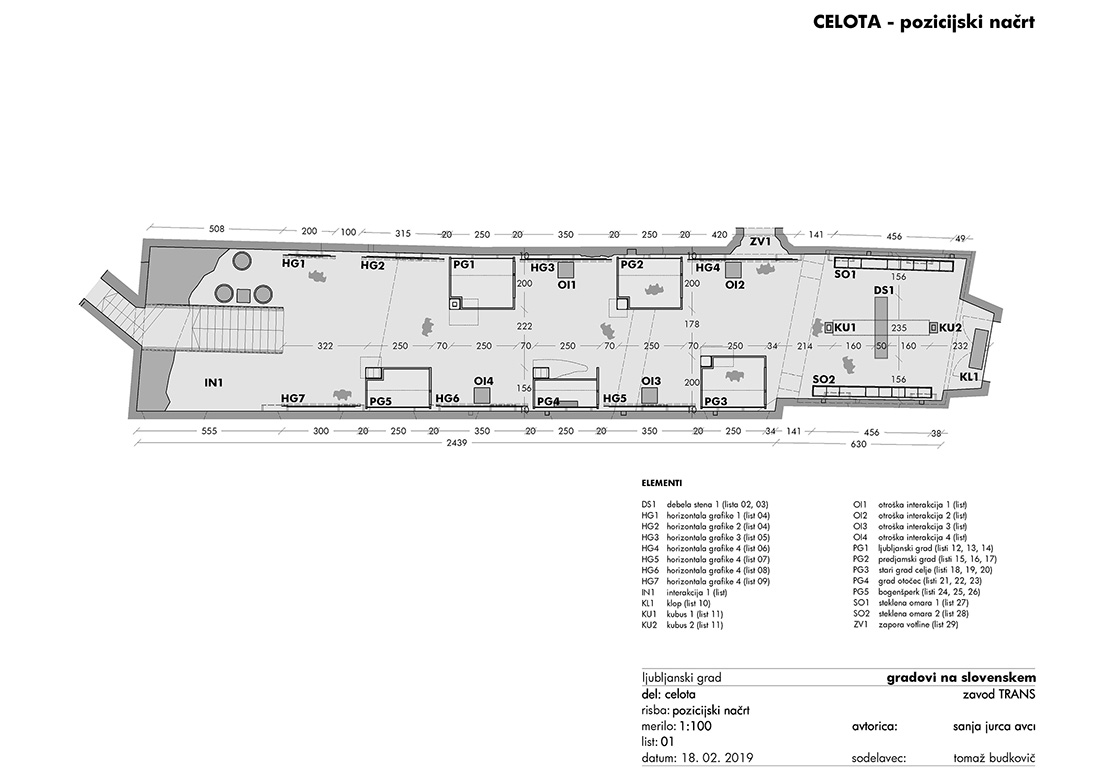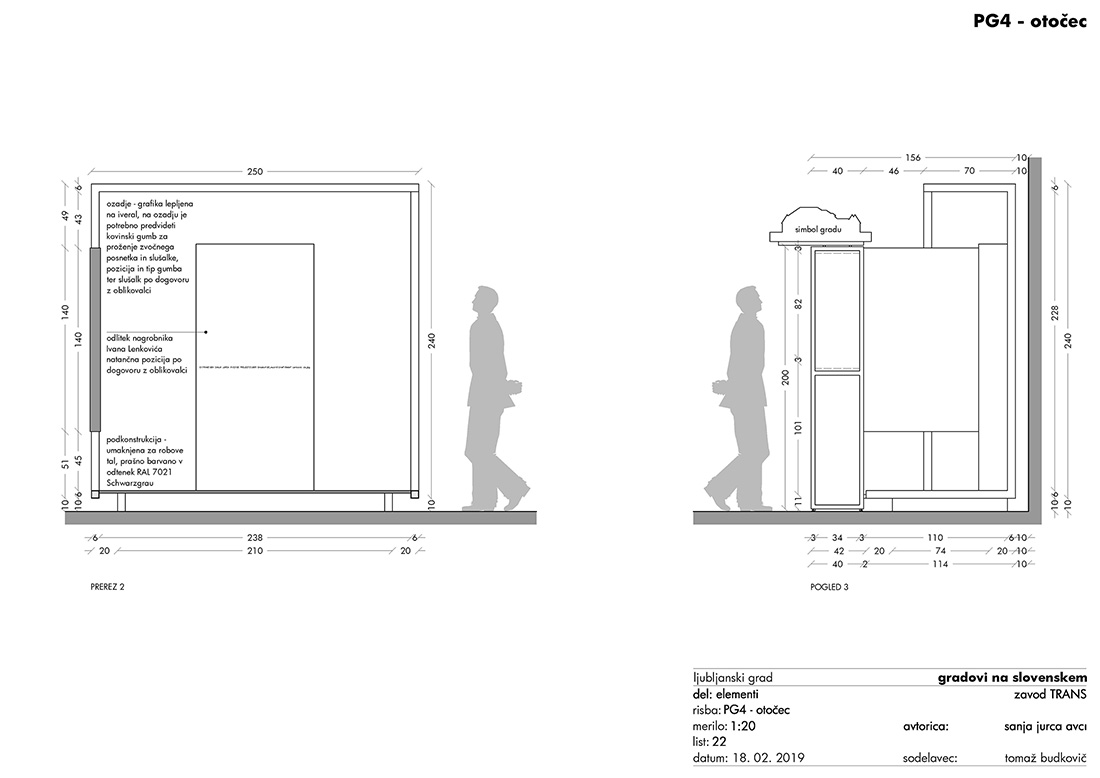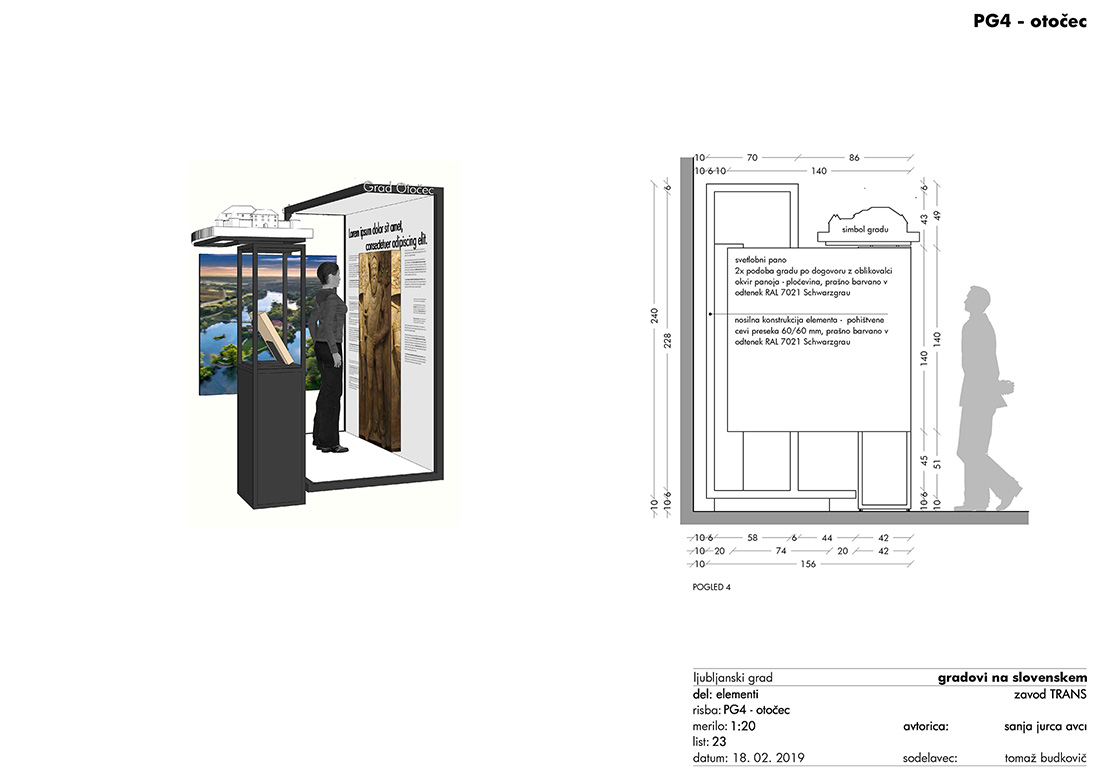 FILE
Exhibition design and concept for graphic design: Sanja Jurca Avci (author), Tomaž Budkovič (collaborator)
Exhibition Graphic Design: Dolores Gerbec
Lighting Design: Marjan Visković
Castles' Symbols Construction: Vesna and Žiga Misjak (Mala hiša)
Client: Ljubljana Castle
Photos: Asiana Jurca Avci
Year of completion: 2019
Location: Ljubljana, Slovenia
Text provided by the authors of the project.