Inspiration:
From the beginning this project was an exploration of my cultural roots. I am from Greece, and grew up there. Now comes the time, after living in the United Kingdom for a decade, to acknowledge the fact that my roots have been blended with others and now I am becoming a hybrid between cultures that overlap and try to overrule one another. The title, a quotation from Henry VIII, by British national symbol William Shakespeare, shows that this mixture of cultures gives hope for something new while never forgetting the past.
Materials and techniques:
Materials used are a combination of handcrafted religious trims and industrially made rayon fringing. Different manufacturing processes all come together with handmade techniques. This project has been created with lots of recycled and leftover materials and only a few key materials were sourced from scratch.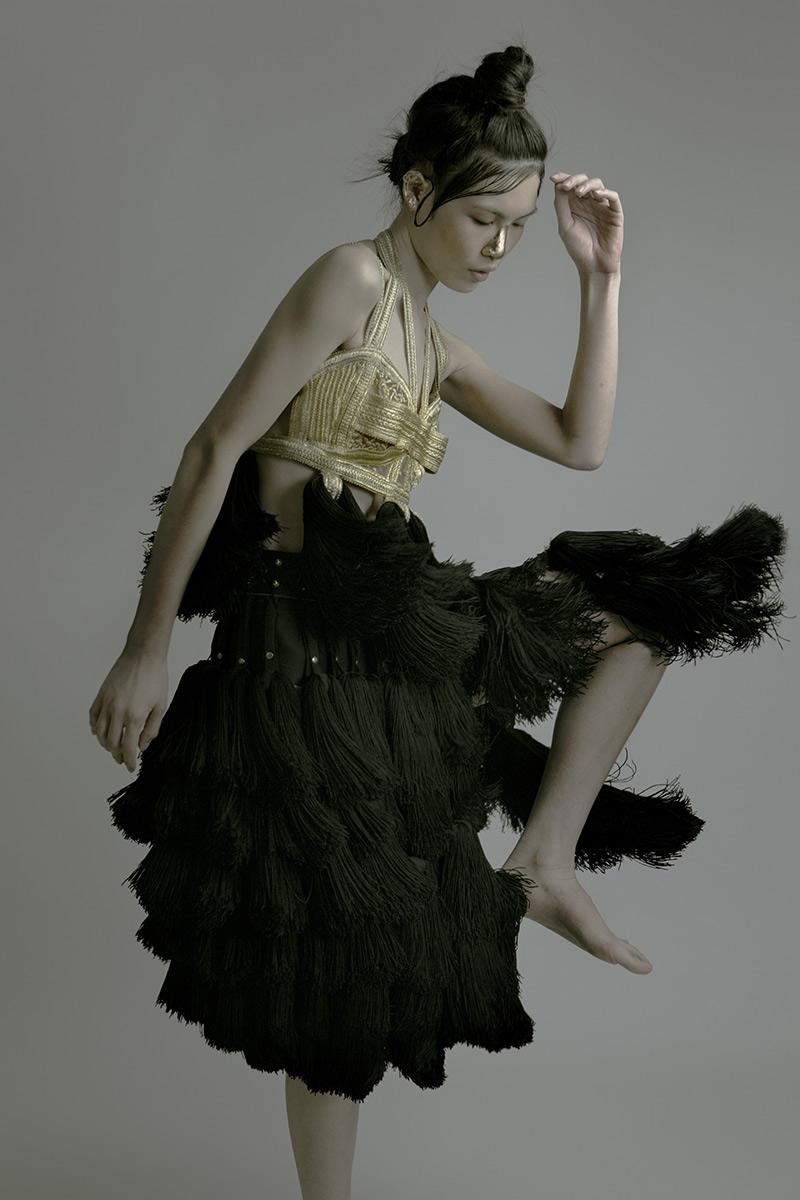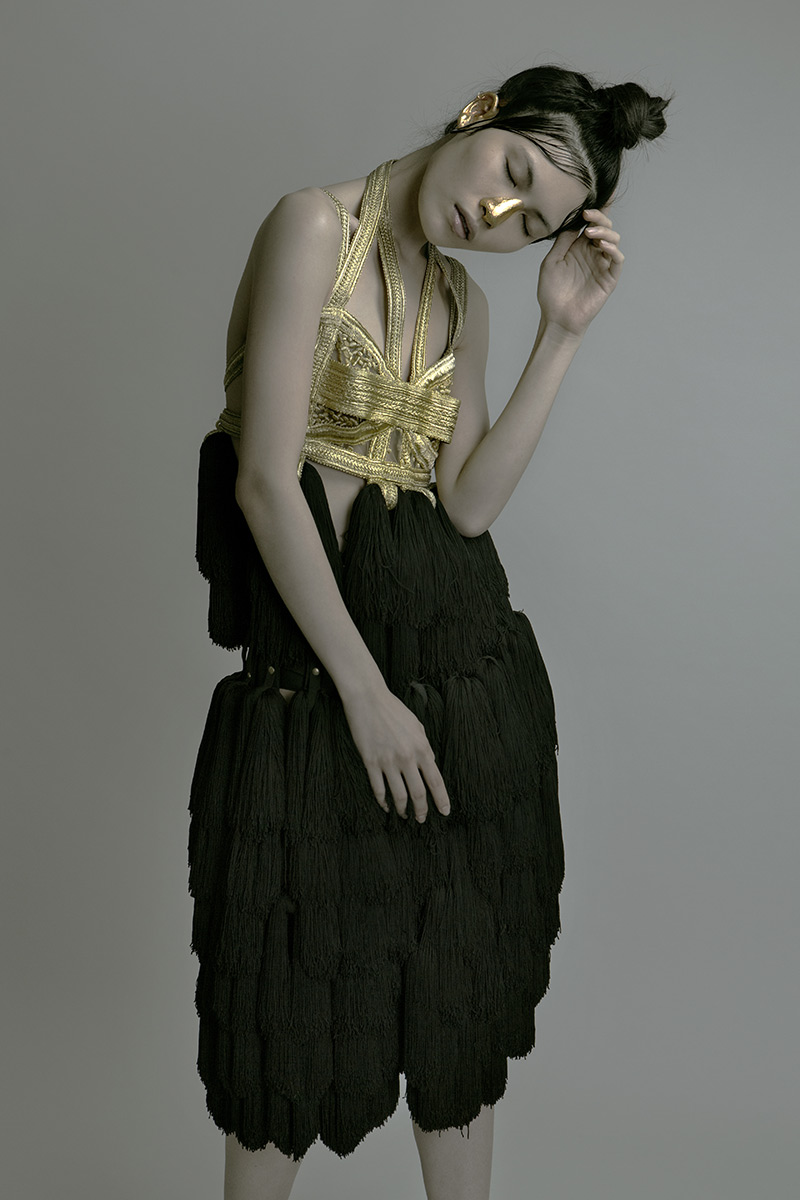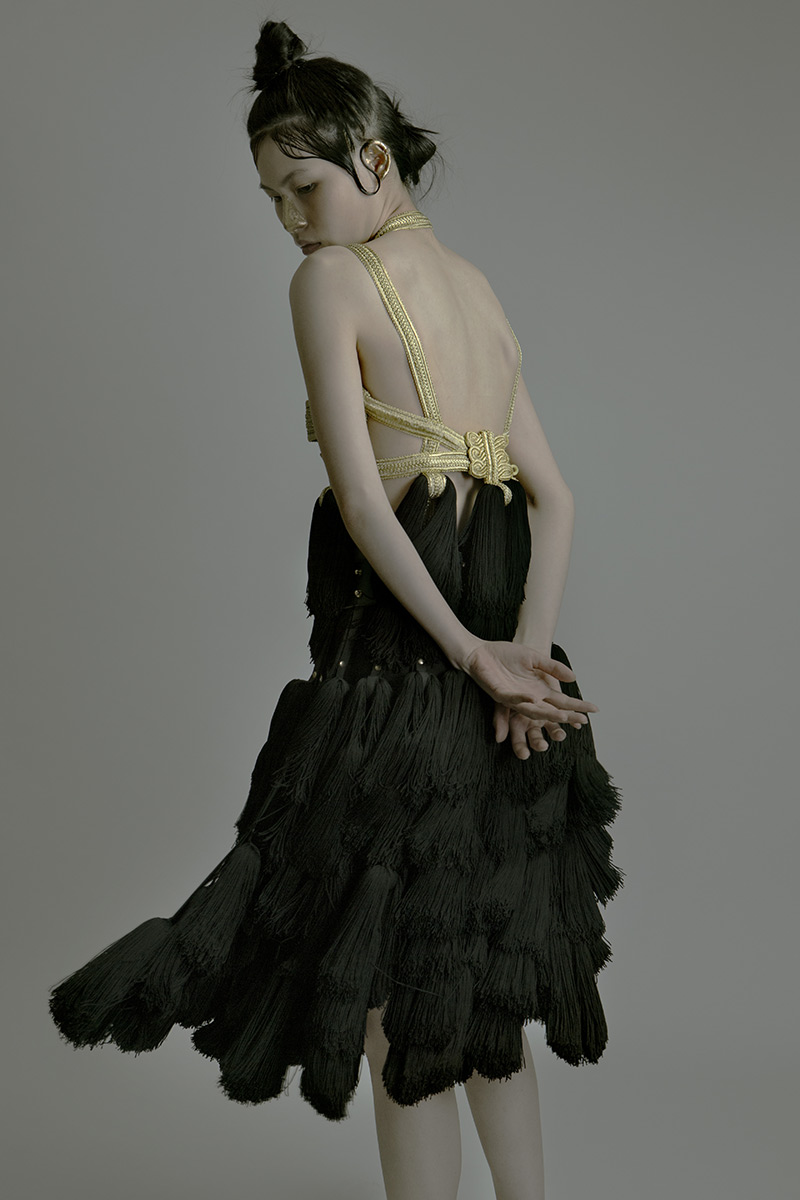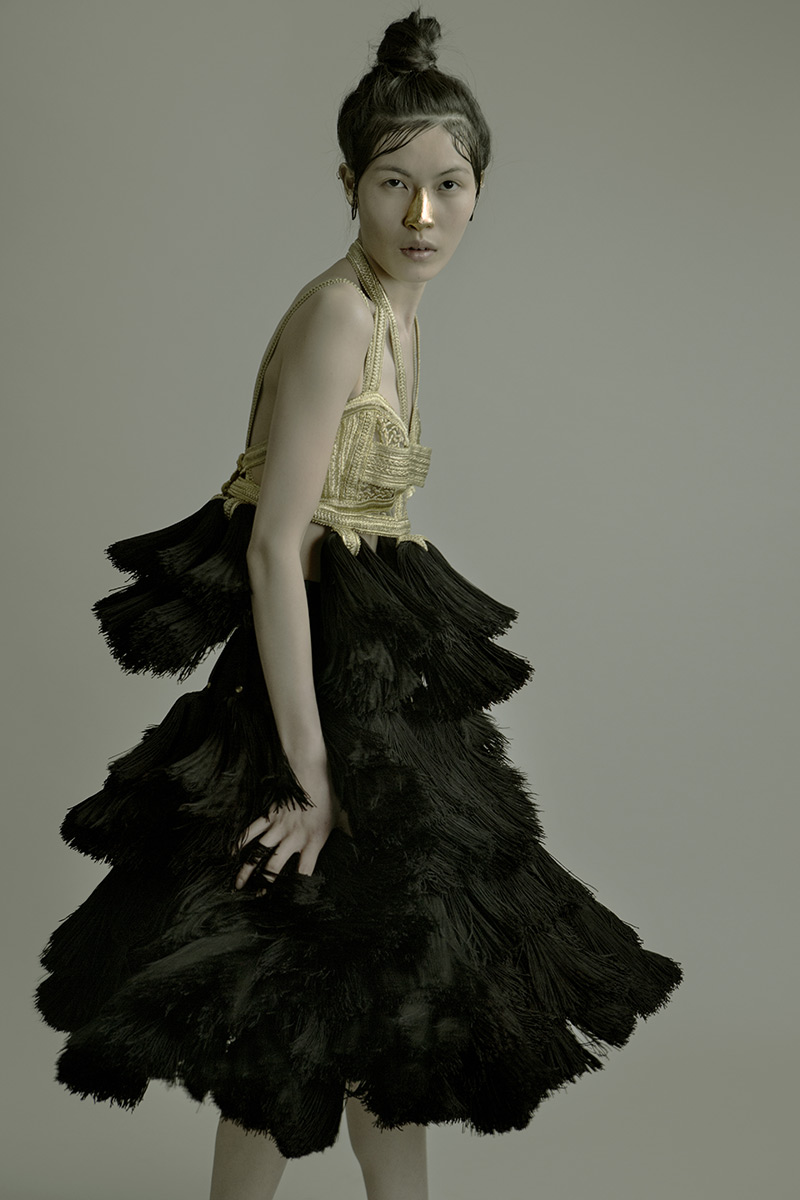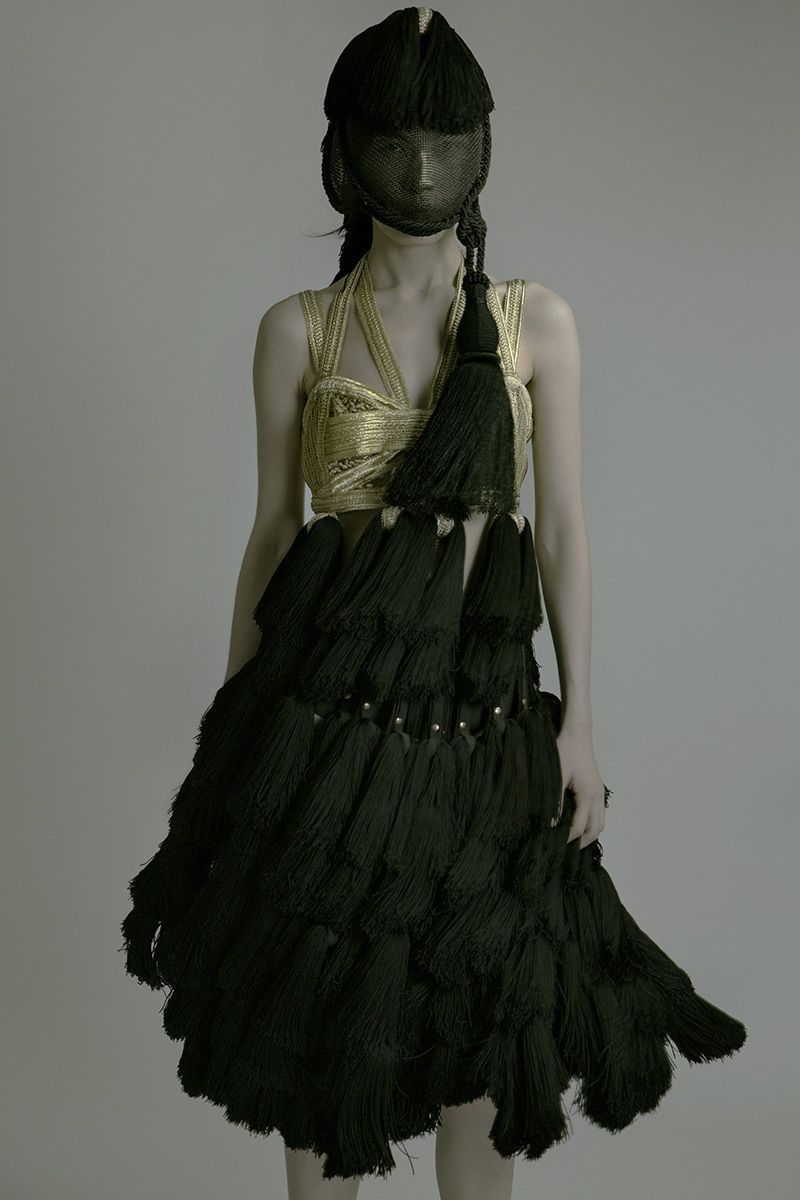 Credits
Collection or creation
CARNIVAL DEMON (A long farewell to all my greatness)
Brand
MELISSANTHI SPEI
Designer and / or studio
MELISSANTHI SPEI
Year of production
2018
Designer's country of origin
Greece
Country of brand origin
Greece
Photography
Yannis Fragos
Related posts
Powered by