Product designer based in Thessaloniki Greece. Educated in Industrial & Furniture Design at the London Metropolitan University and the Royal College of Art in London.
His professional career started in London in 1994 and continued in New York where he worked for seven years for companies like Dimensional Media Associates Inc. and Dakota Jackson Inc. as a product designer. In 2003 he returned to Thessaloniki, Greece where he established his own design studio. Since 2005 he has also been teaching Industrial Design at various colleges in Greece. Since 2014 he is also the co-founder of the design brand www.shibui.ch, with fellow designer Constantinos Hoursoglou.
His work spans from furniture, lighting, musical instruments and home accessories to professional industrial products, kitchen appliances and more. He has over 22 years of experience in design with many and varied customers. He believes that teamwork is the only way to achieve a better product.
Many of his designs have received awards from International authorities and companies like: the WWWWR awards by the Dieline (USA 2015), the EBGE Awards (GR 2011), the Dieline Awards 2010 (USA), the Green Good Design 2011 (USA), the British Standards Institute innovation award (1996), the Royal Society of Arts (UK 1994 and 1995), the Greek Ministry of Development (2007), the Bank of Greece (2007), the company Furnidec – Hellexpo (GR, 1994 and 1995), the company Dromeas SA design competition (GR, 2006) etc.
He has exhibited his work at many International exhibitions in London, Paris, New York, Chicago, St. Etienne, Dubai, Athens and Thessaloniki.
For more information visit www.ababalis.com
Yolee chair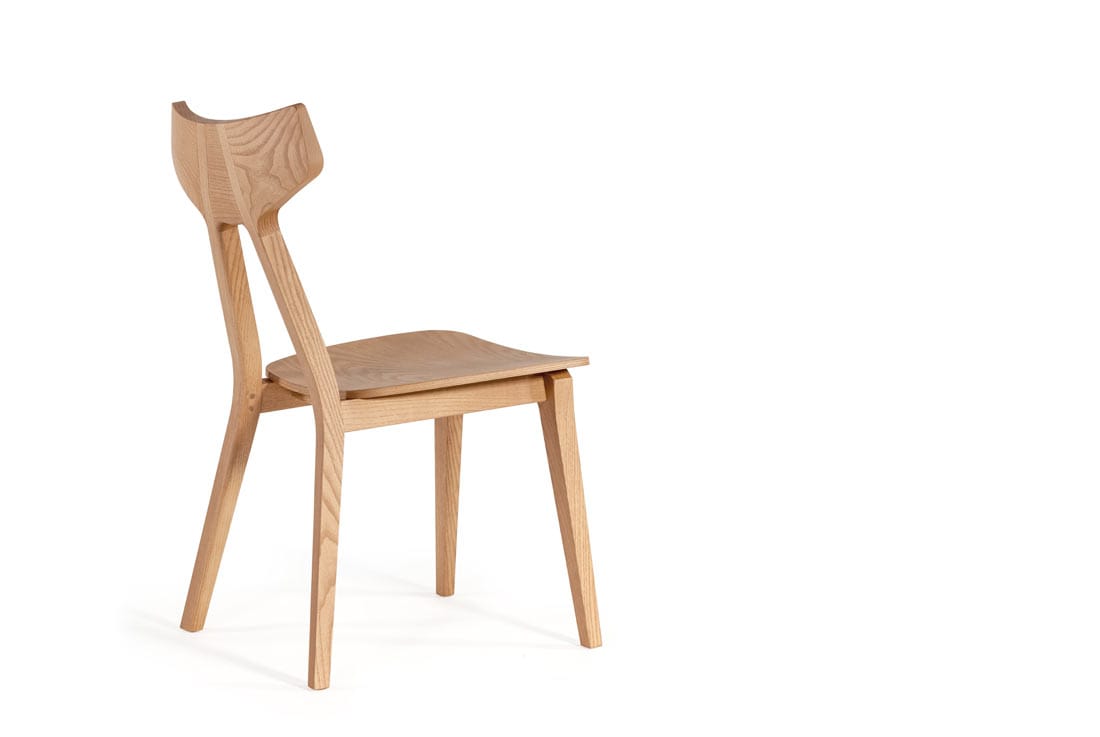 Yolee chair; Athanasios Babalis │BIG SEE Awards 2018
Come SEE and listen at Business & Design 180°
FREE ENTRANCE ONLY WITH ONLINE REGISTRATION!
registration-business-design-180