Inspiration:
The collection "ZOI" aka "NEMA PROBLEMA" was inspired by the Sarajevo Olympics, more precisely by the spirit and euphoria of that period, which still evokes a feeling of positive nostalgia in all the peoples and nationalities of Bosnia and Herzegovina, as well as Yugoslavs around the world. This collection represents a mixture of his artistic experience and collective euphoria of the 14th Winter Olympic Games. The recognizable snowflake of the 14th Winter Olympics, which is used as a pattern in collection, was designed by Miroslav Antonić Roki, who worked at Energoinvest at the time, and unfortunately died before he could experience the glory of his snowflake. Through this research, I wanted to use as many associations as possible with the Olympic
Games. The research included artists who participated in creating visuals for the OI, especially those who made posters. Some of them are Milton Glaser, Ismar Mujezinović, Andy Warhol, Cy Twombly and Michelangelo Pistoletto. Also the recognizable orange color of the snowflake, and the snowflake itself. The silver color as the only medal won by the Slovenian Juraj Franko as the only medal won for Yugoslavia. Poster making techniques,
such as squinting or writing with the left hand, also served as inspiration. "No problem" is a Yugoslav proverb that was written about by the whole world, and on German national television they said that if you ask for the easiest or the most difficult thing in Sarajevo, everyone will answer you with "No problem".
Materials and techniques:
Hand-painted fabric and hand-cutted shapes of olympic logo. Made from: laminated cotton, metalic and black eco vegan leather, laminated linen, cotton. Caracteristic of my brand: slow fashion, sustainably, handmade, gender free, cruelty free, vegan friendly.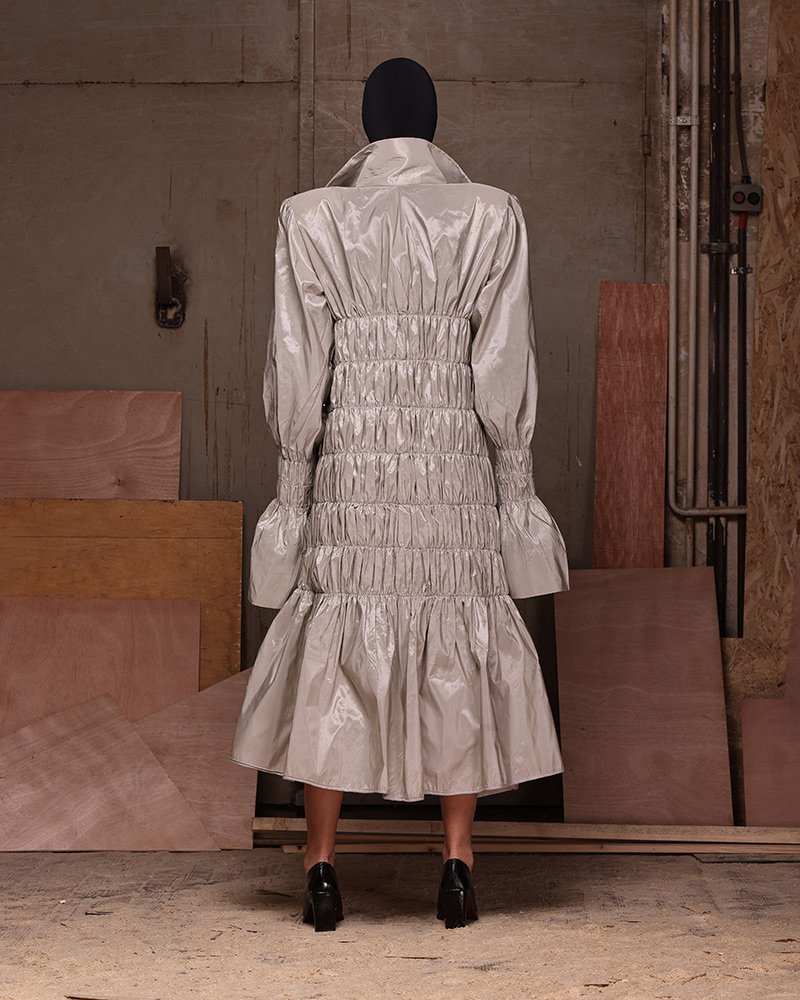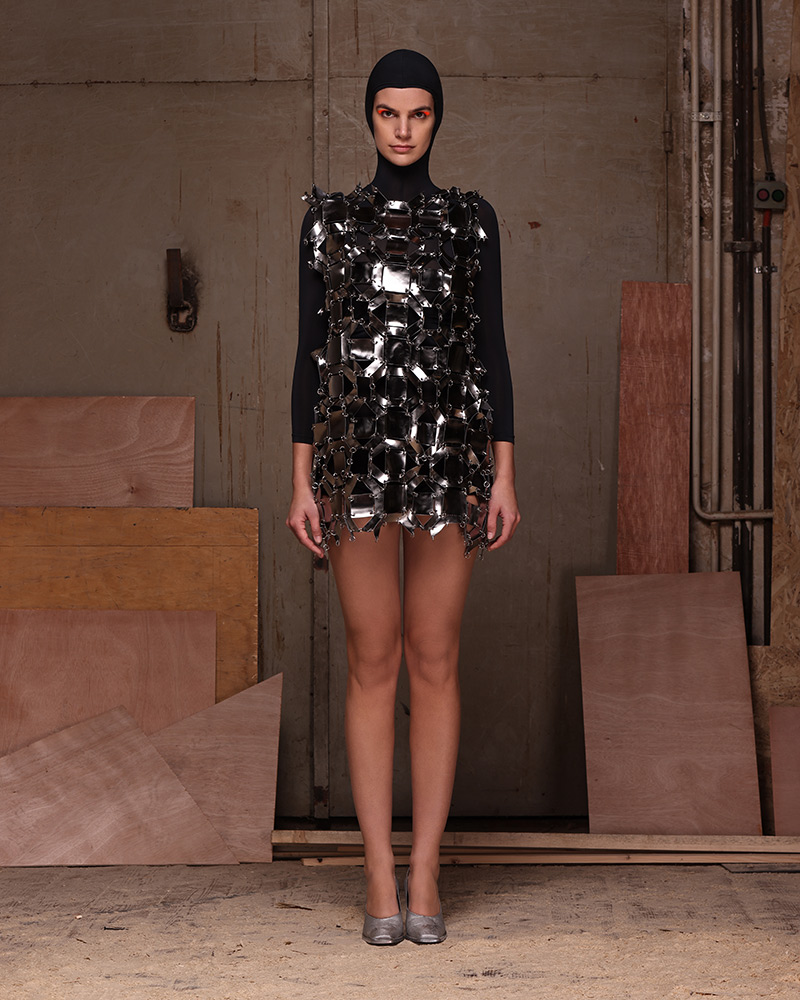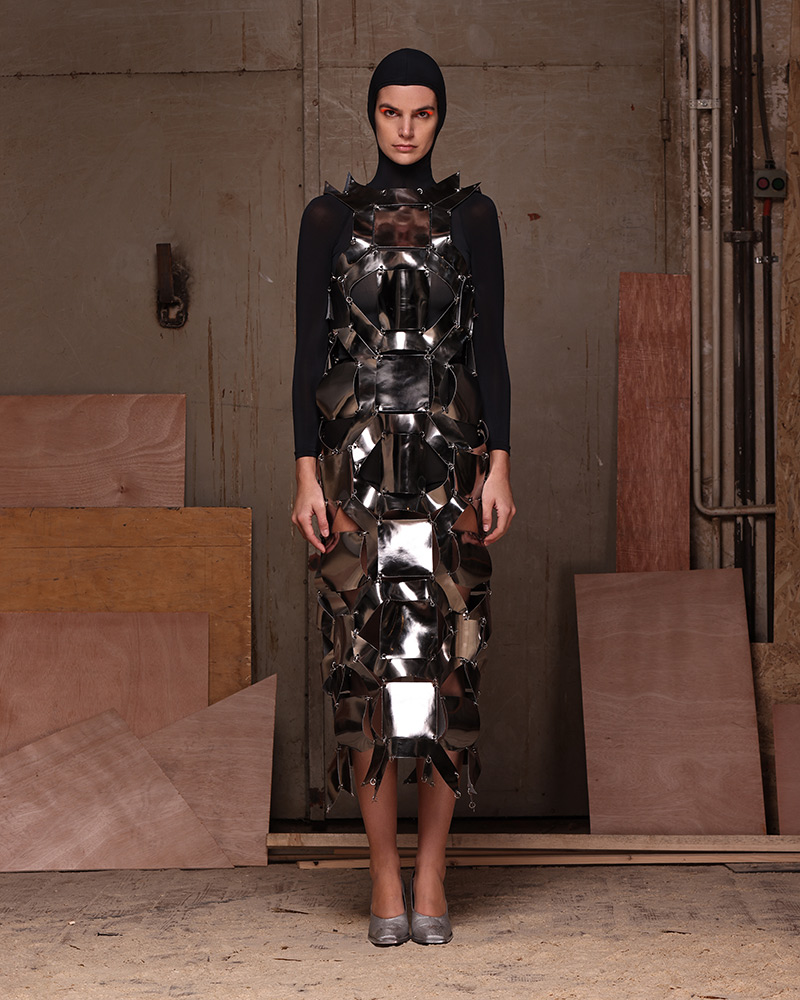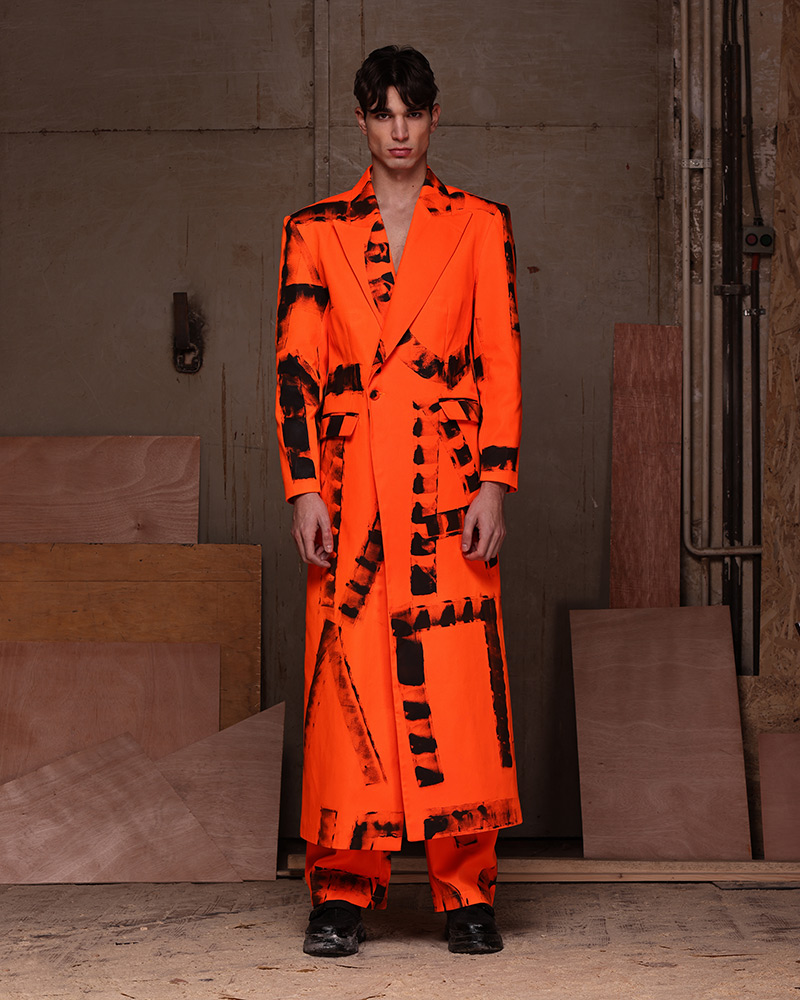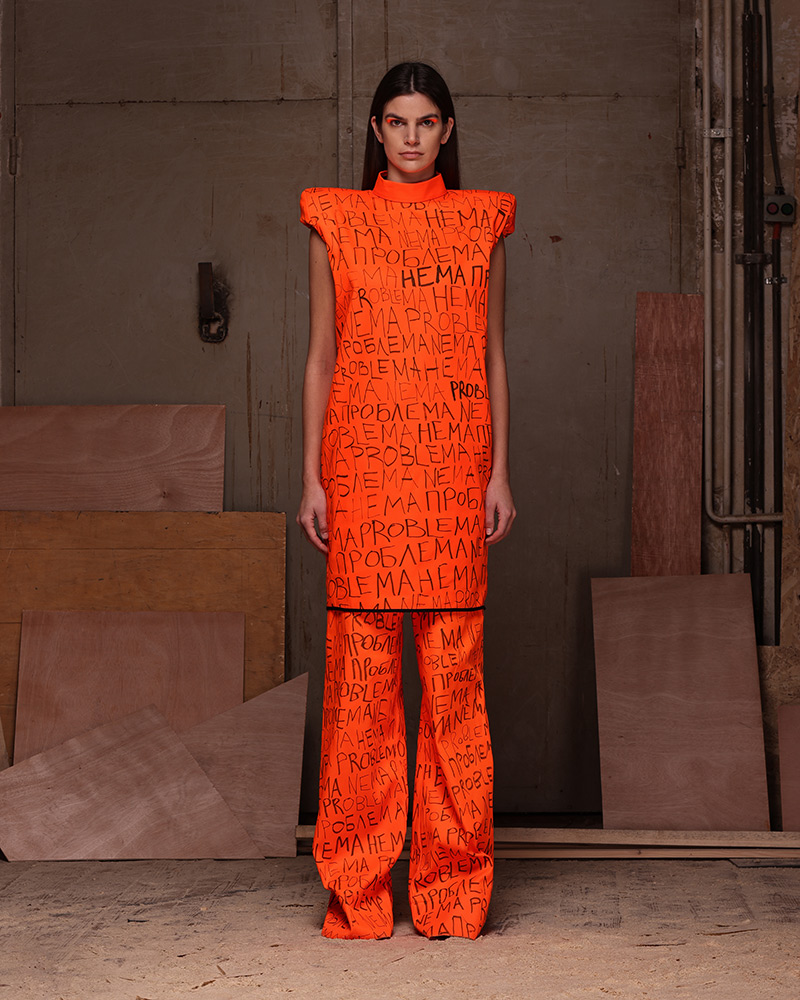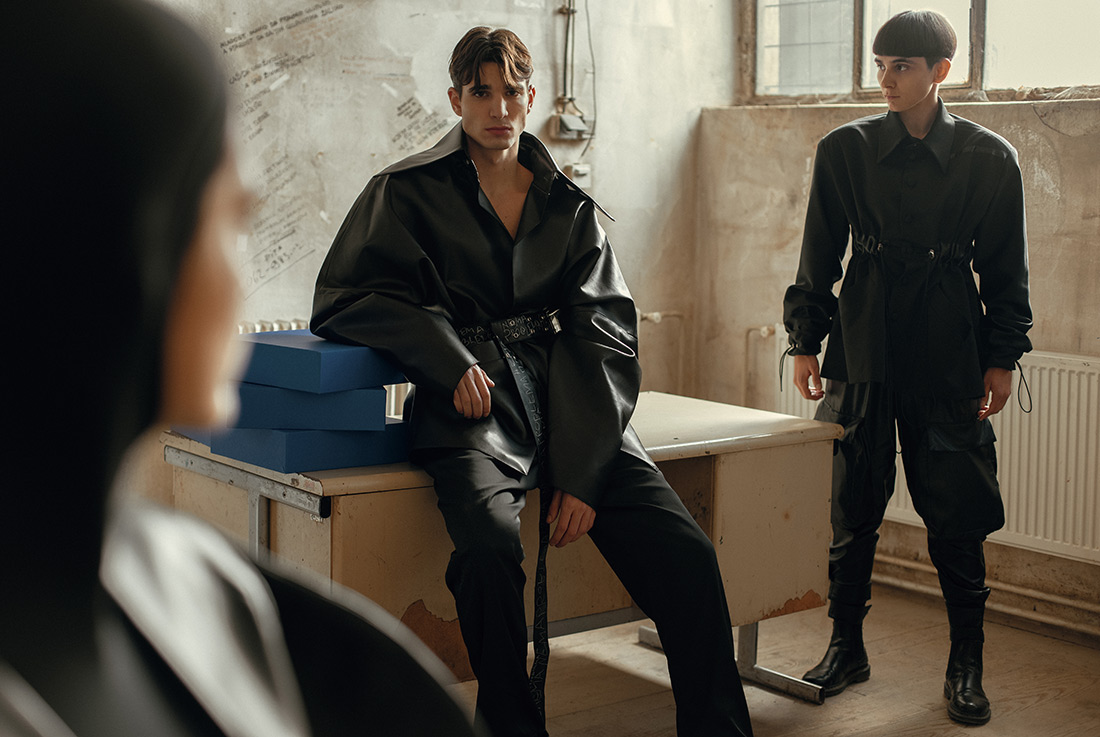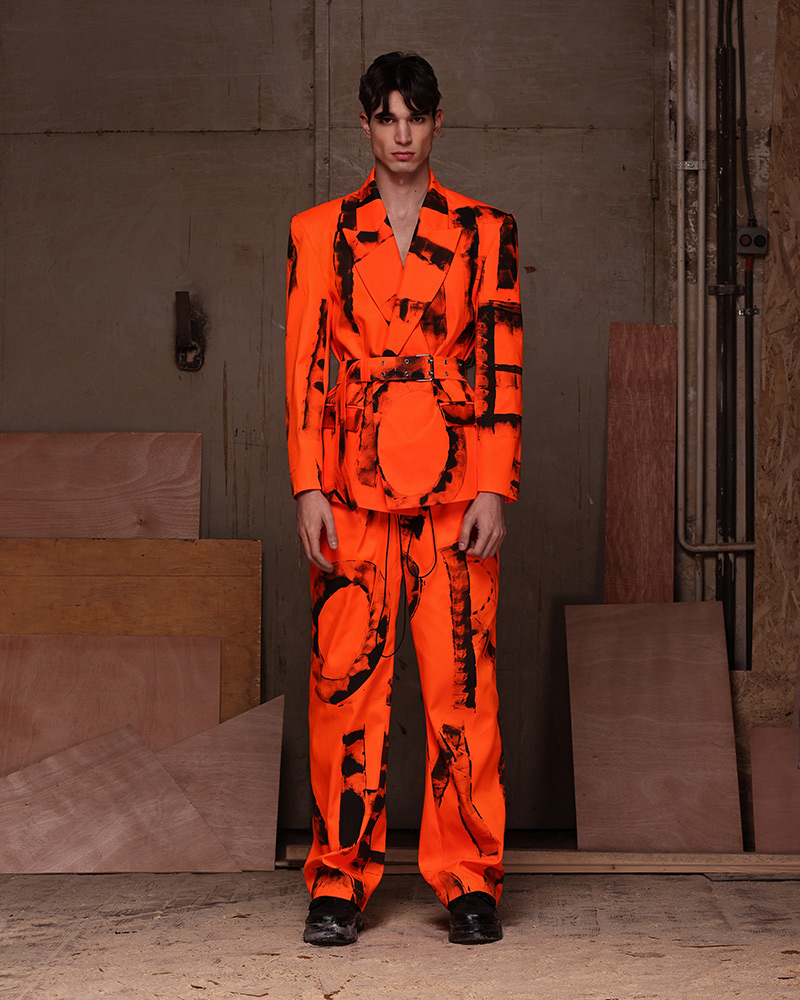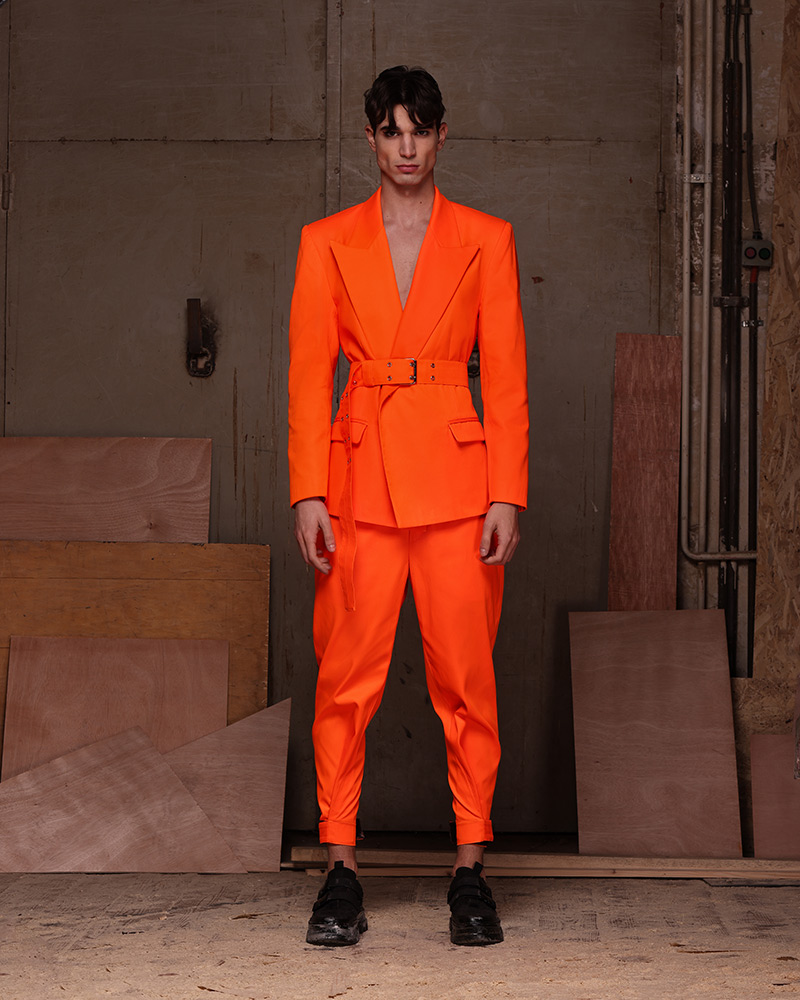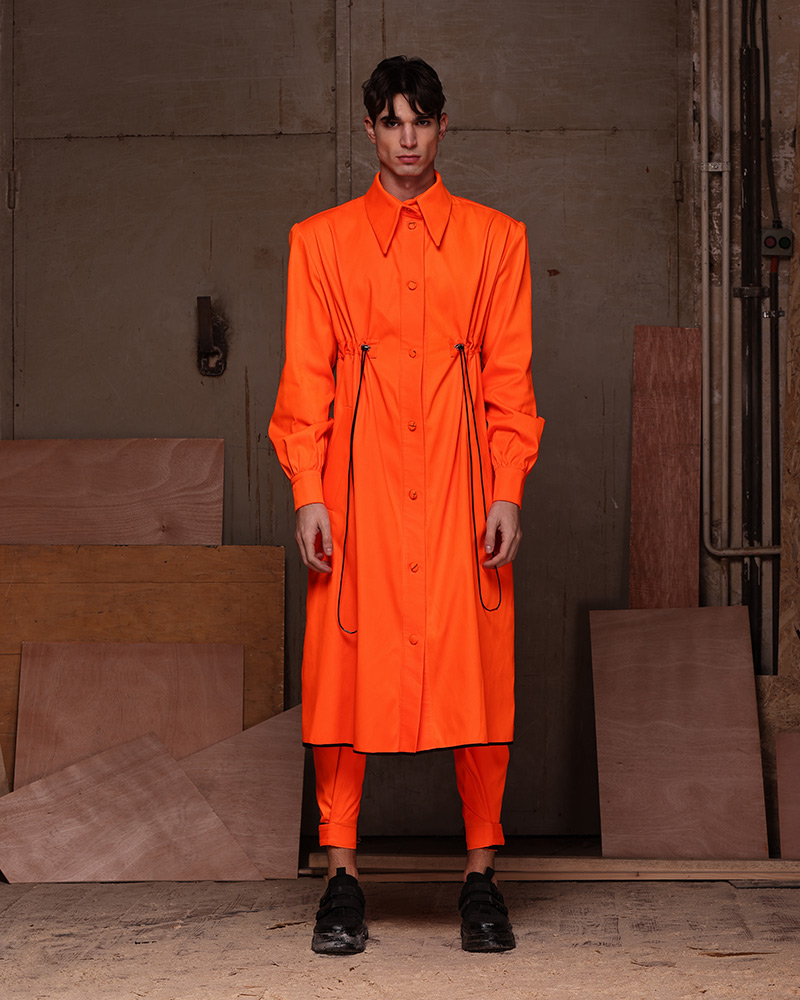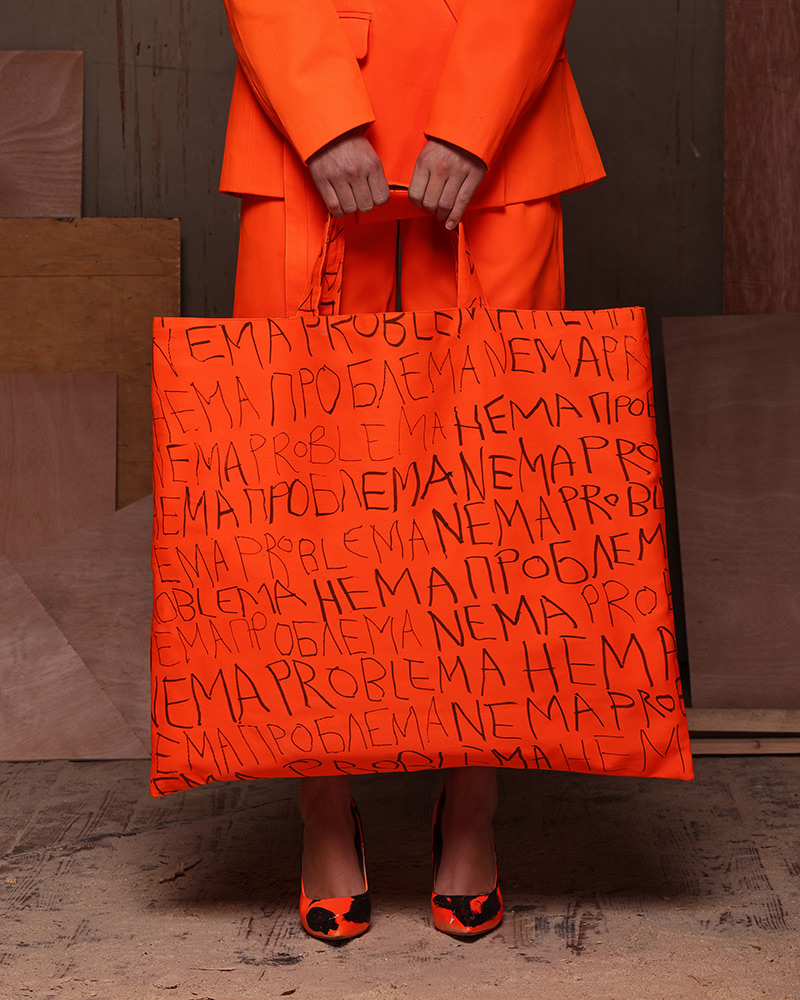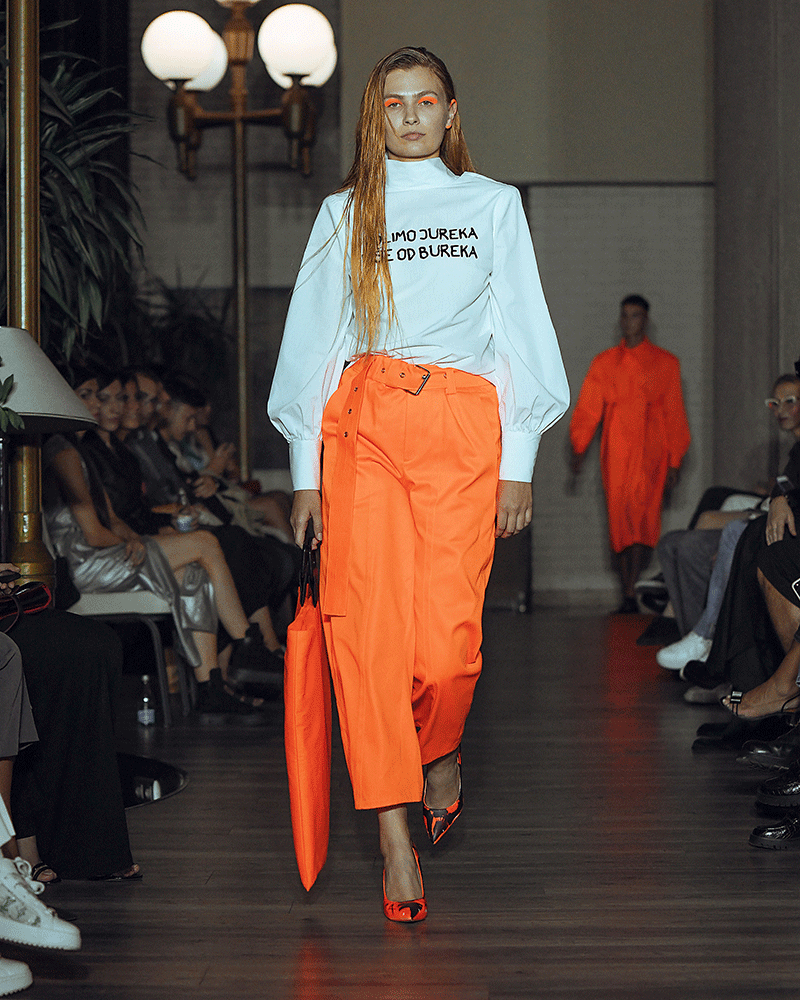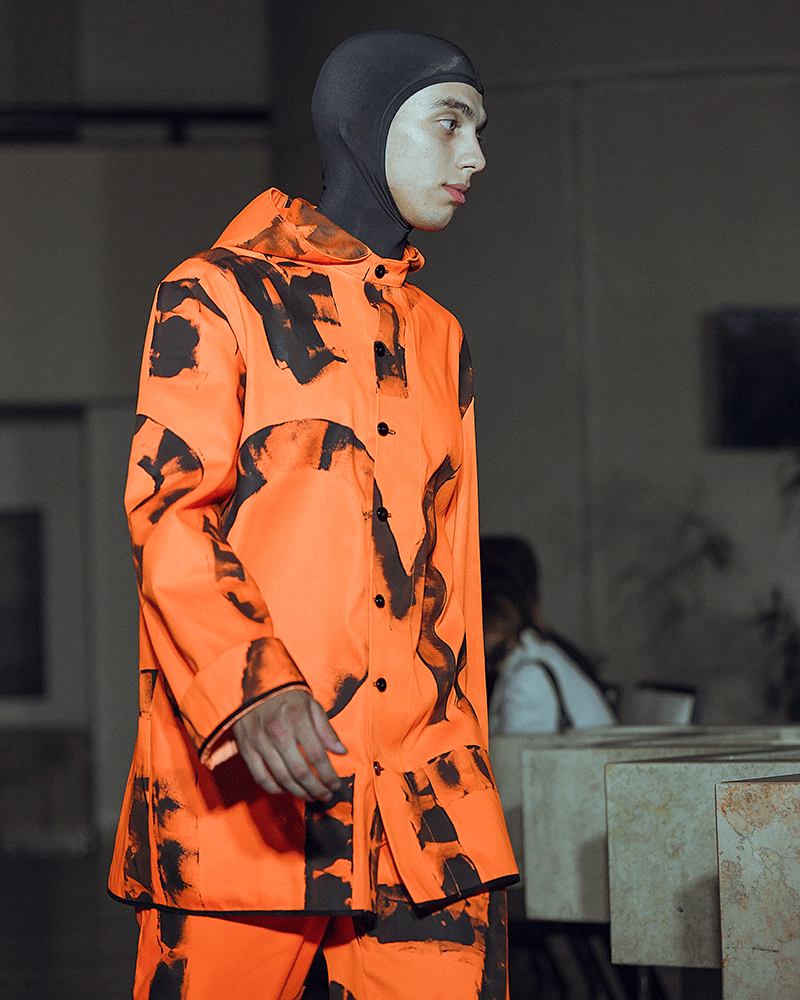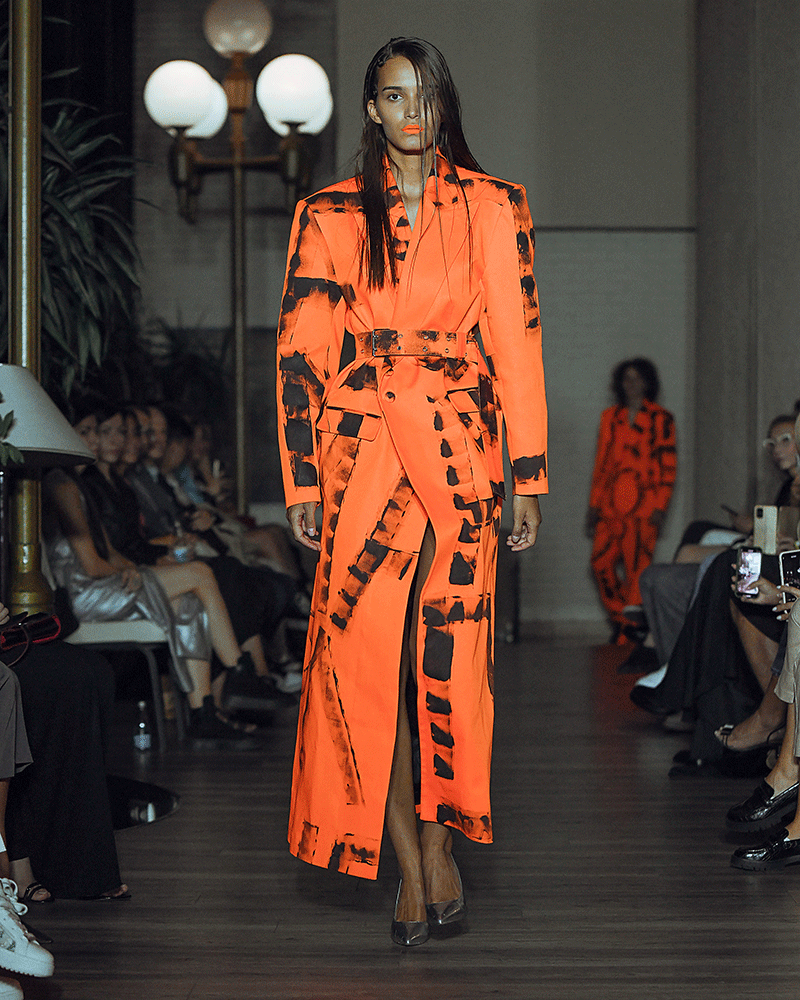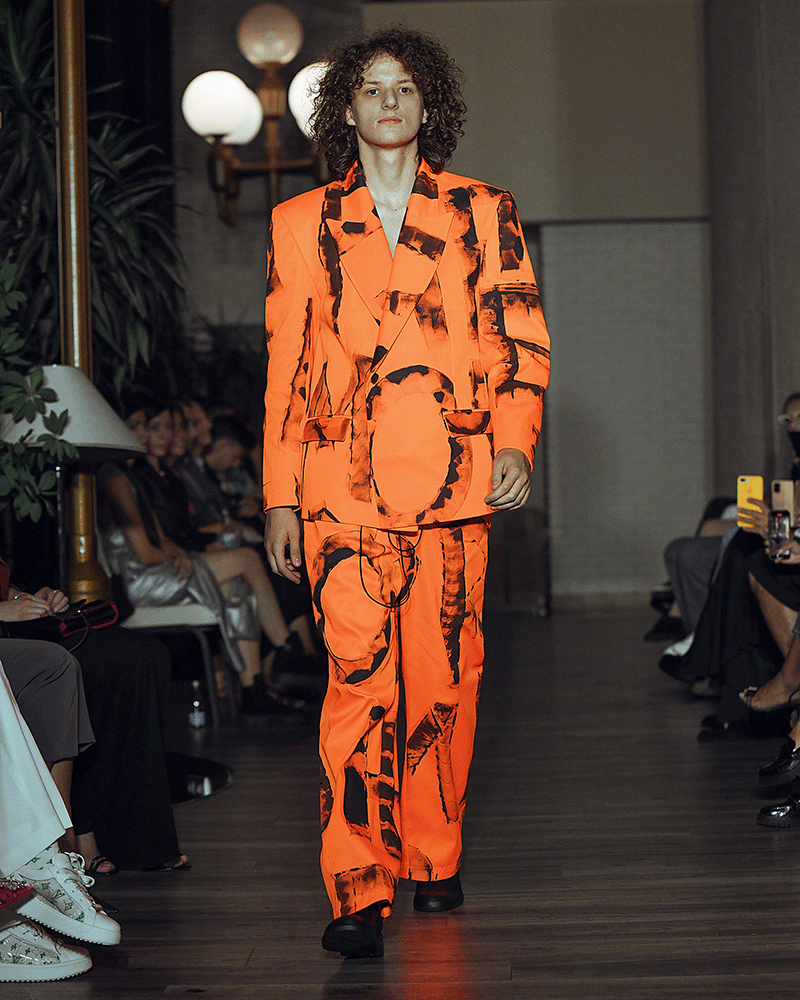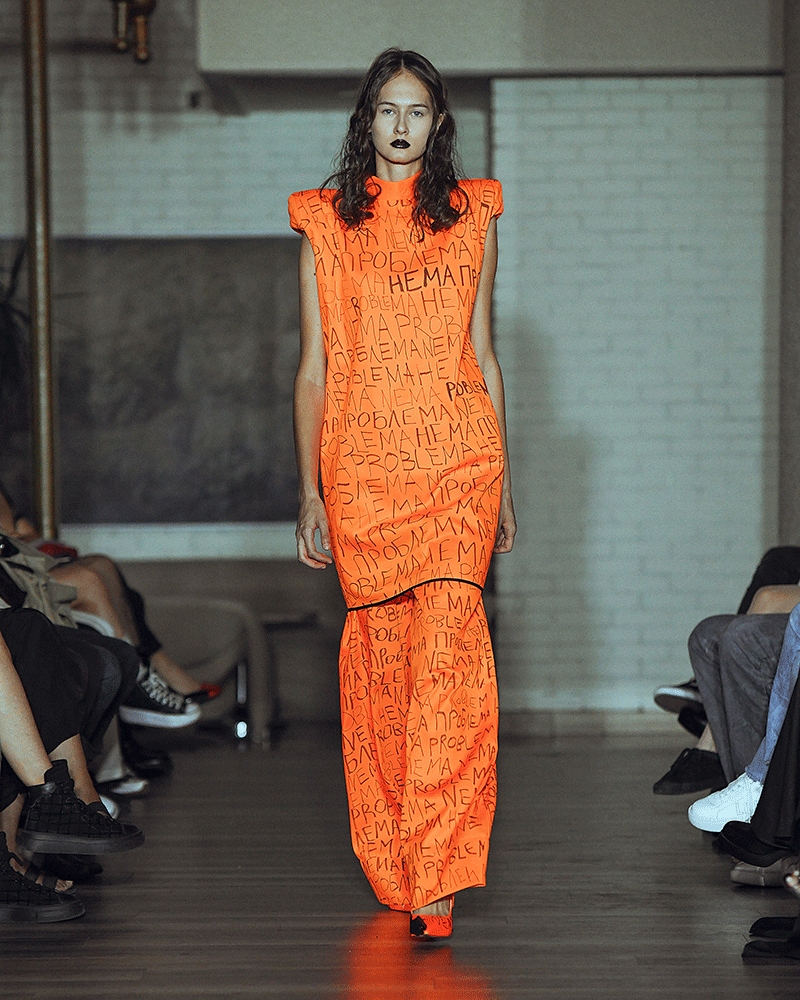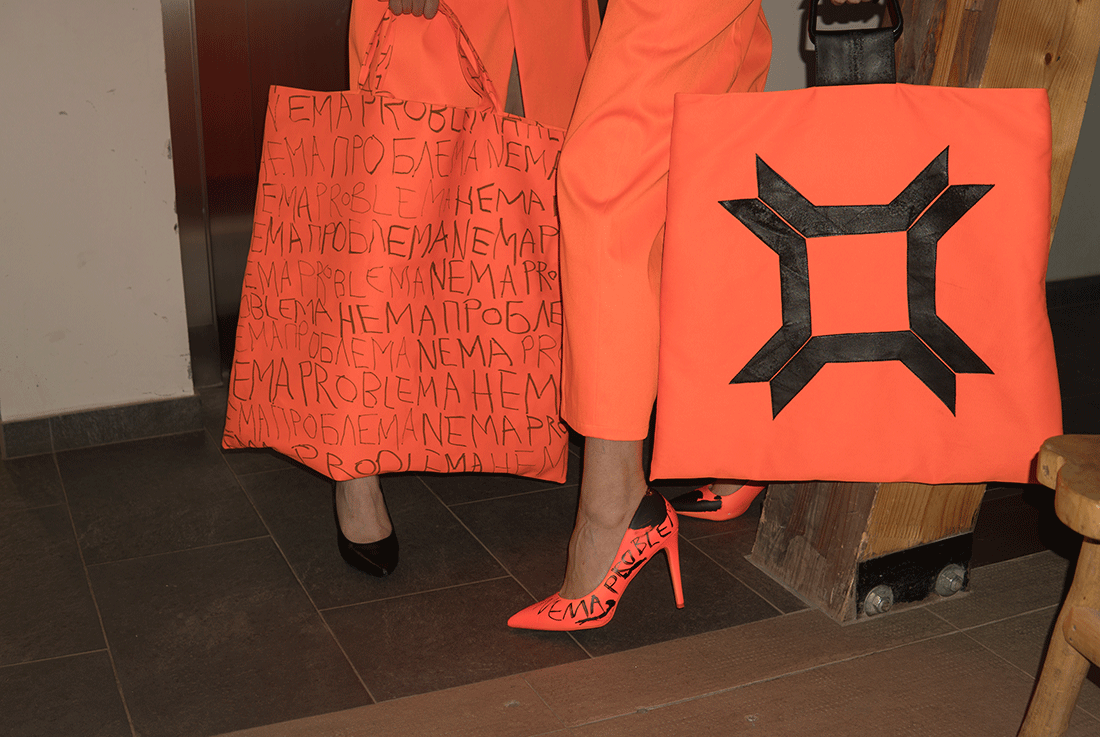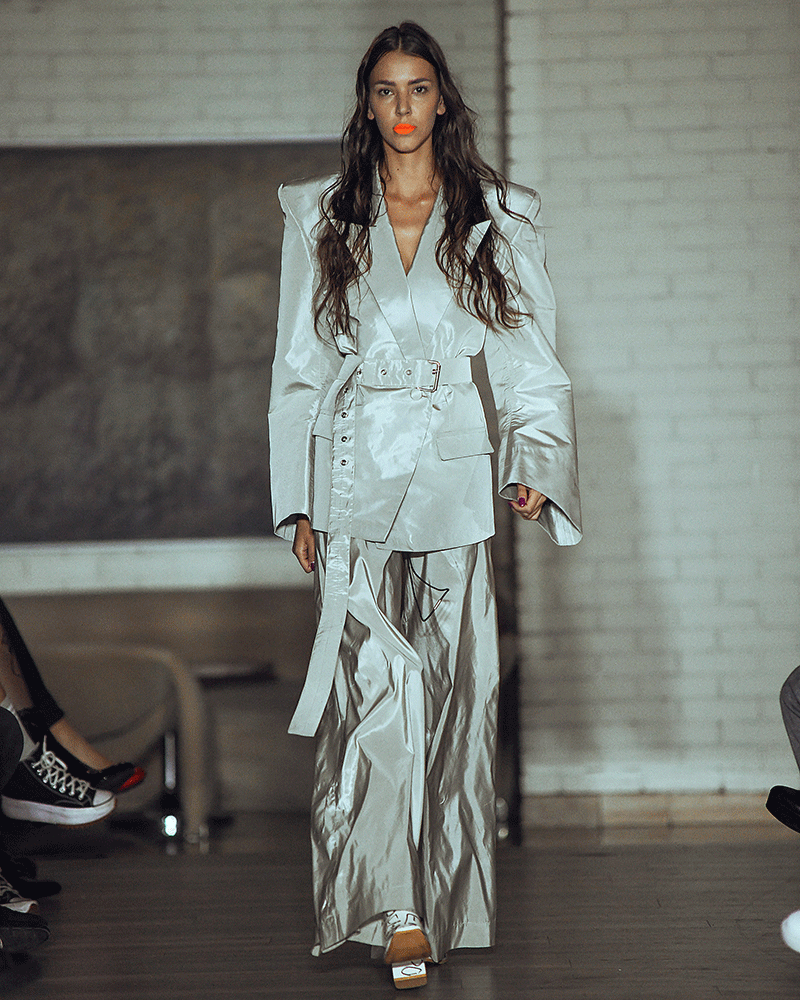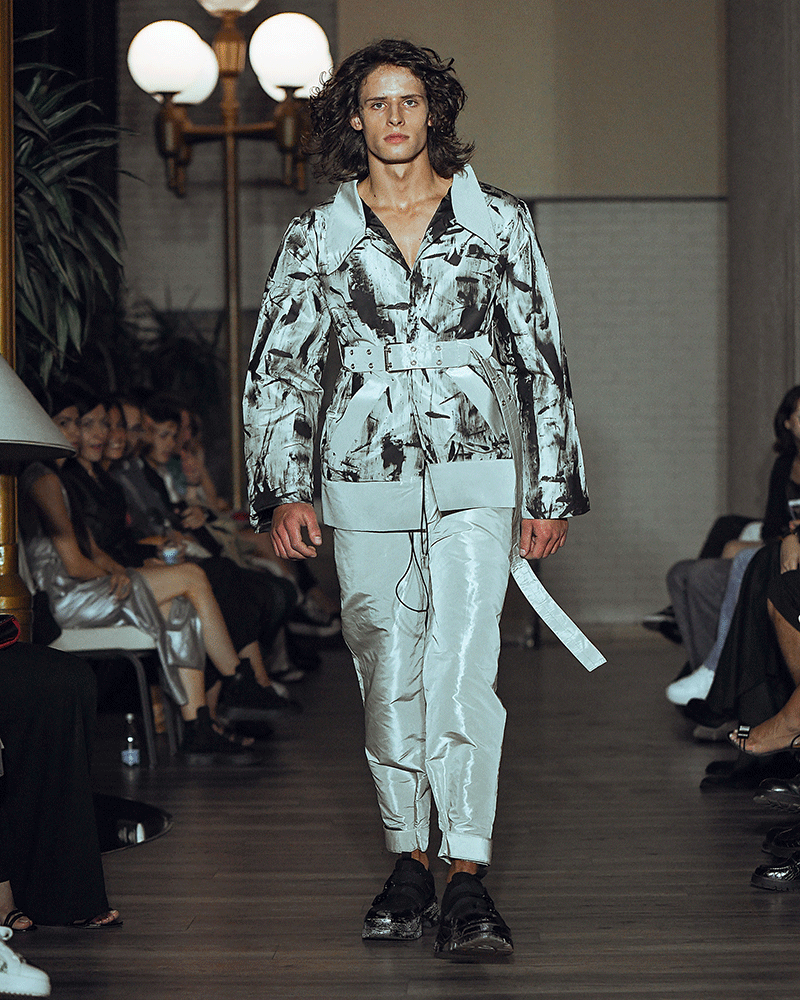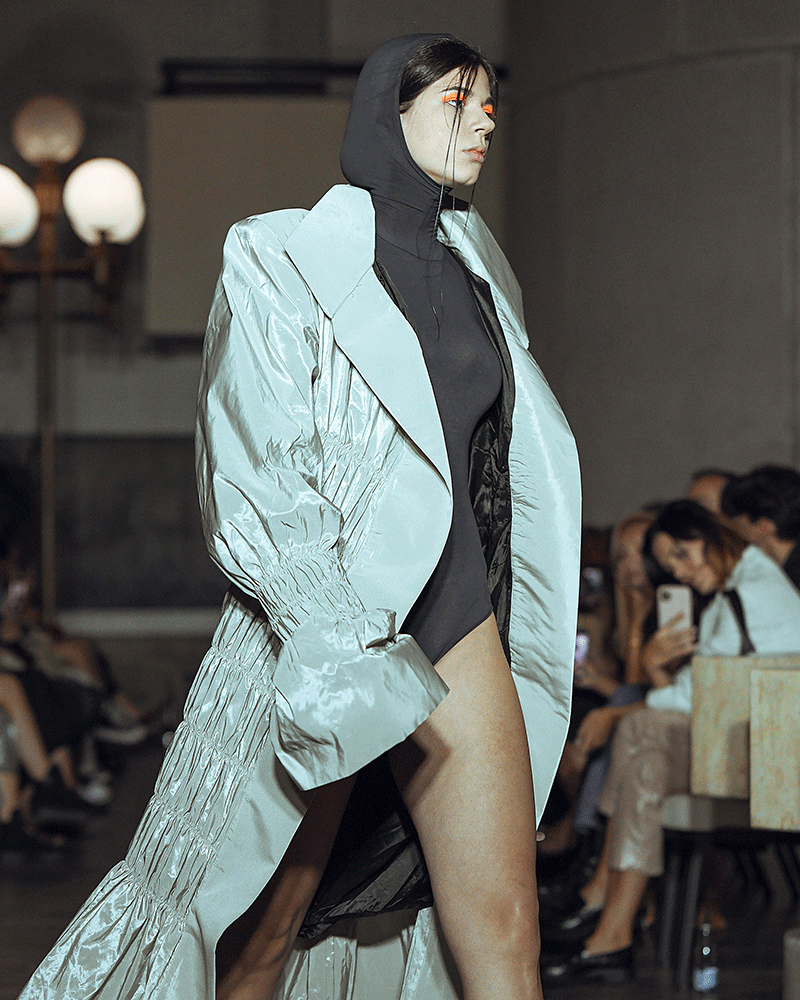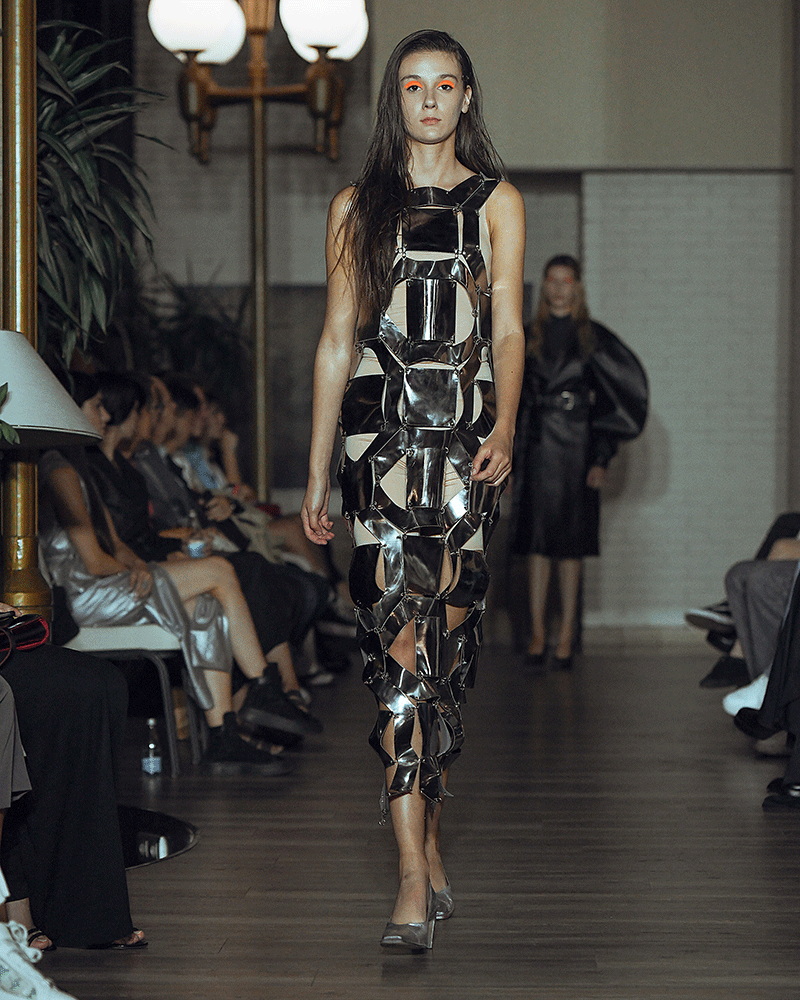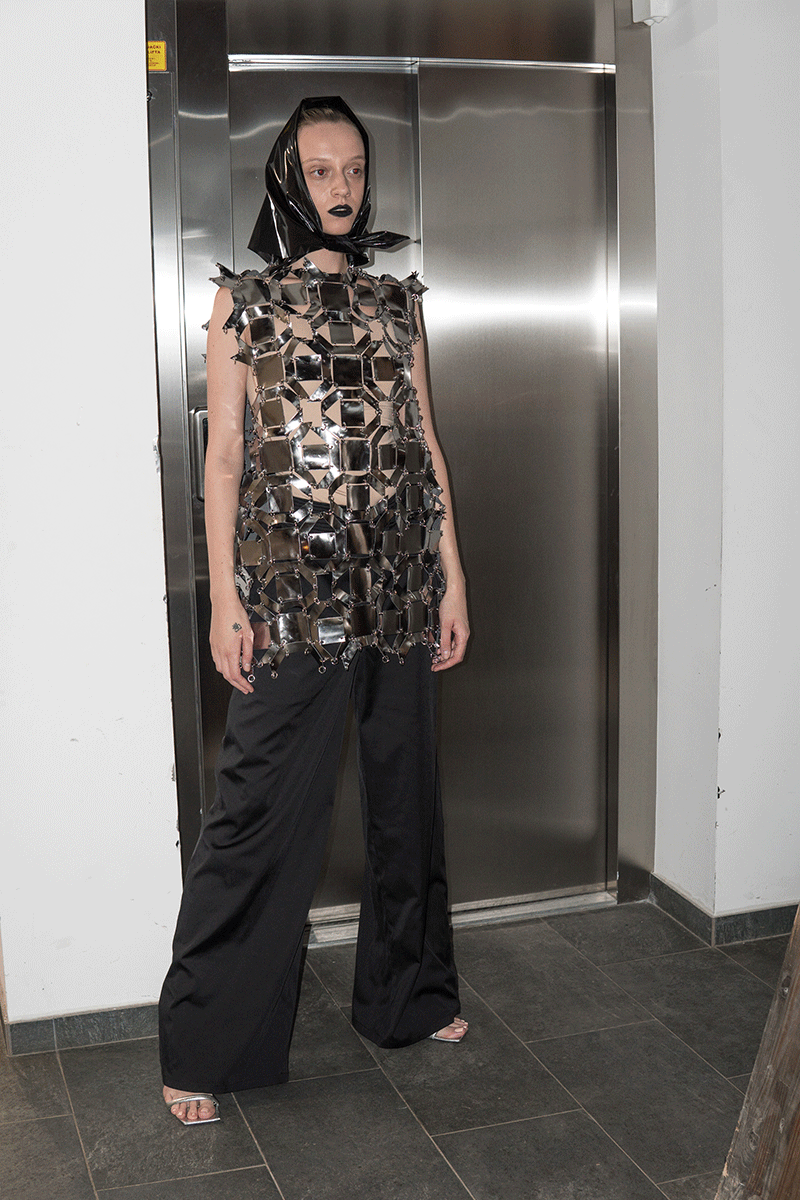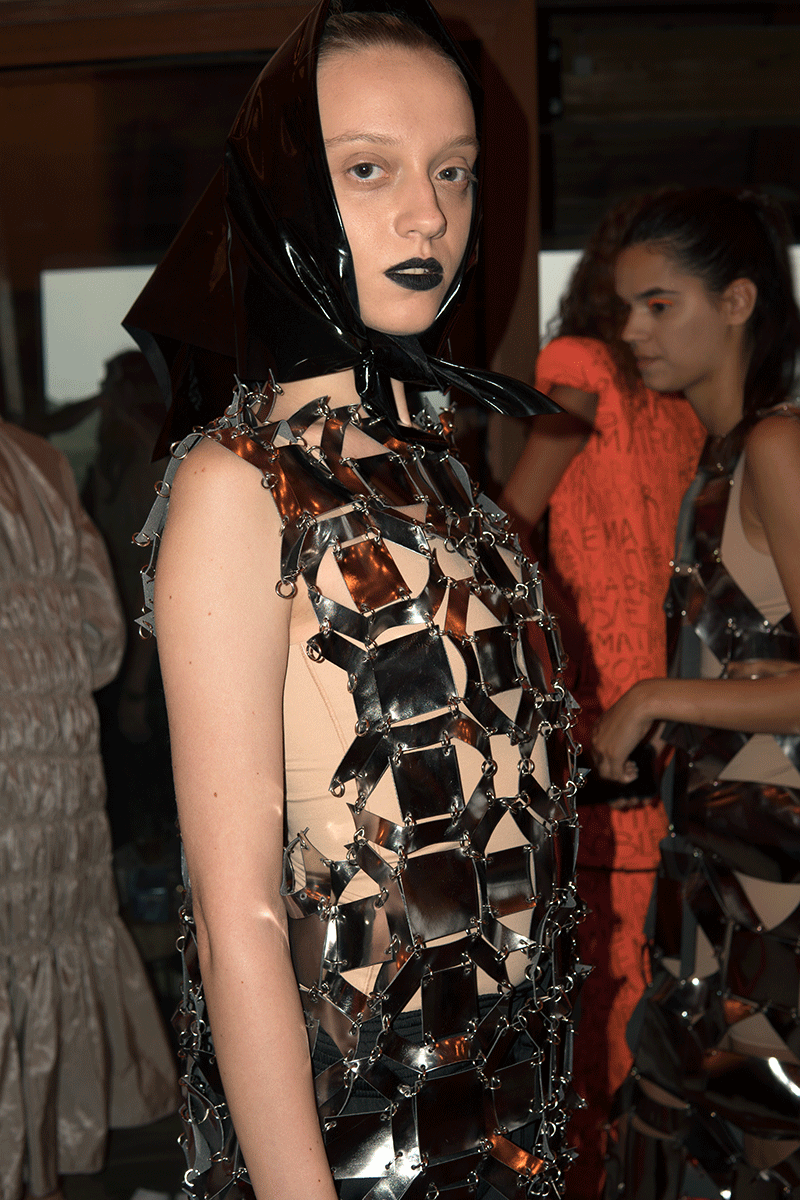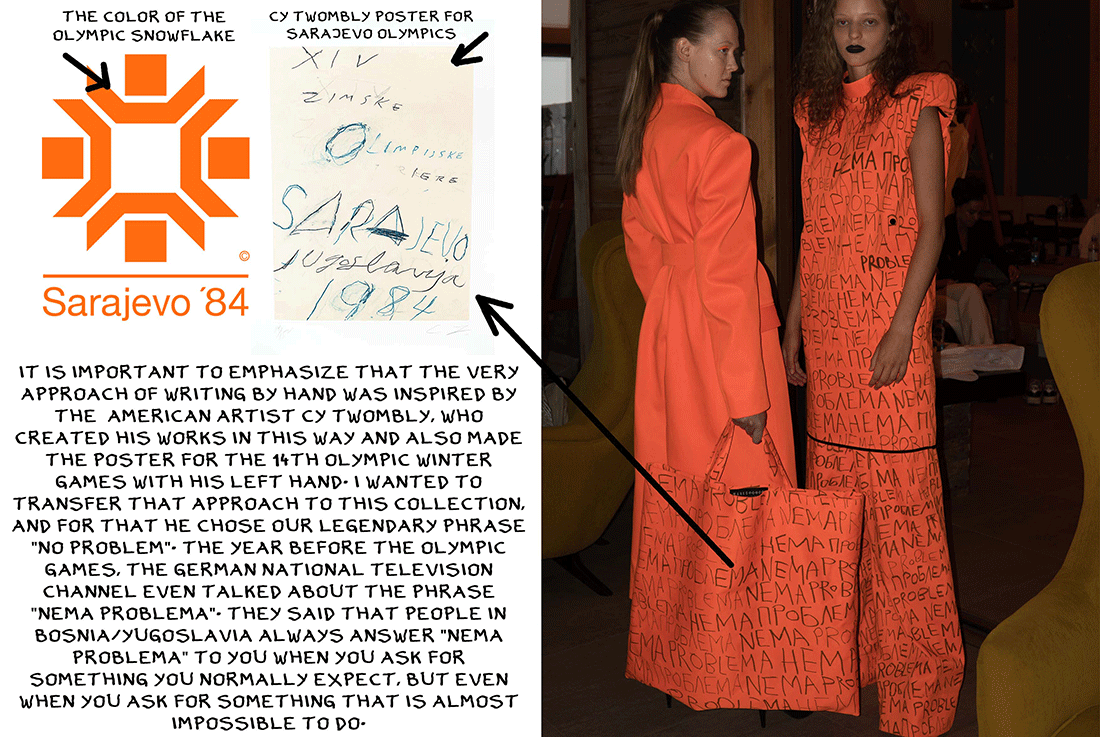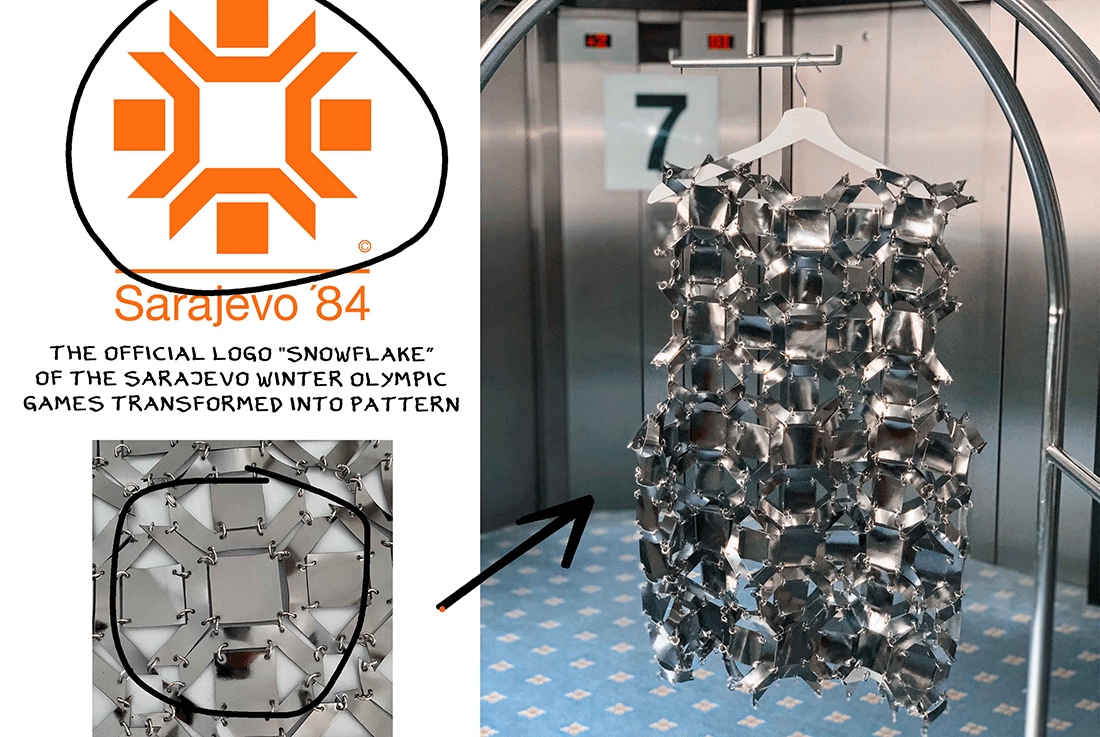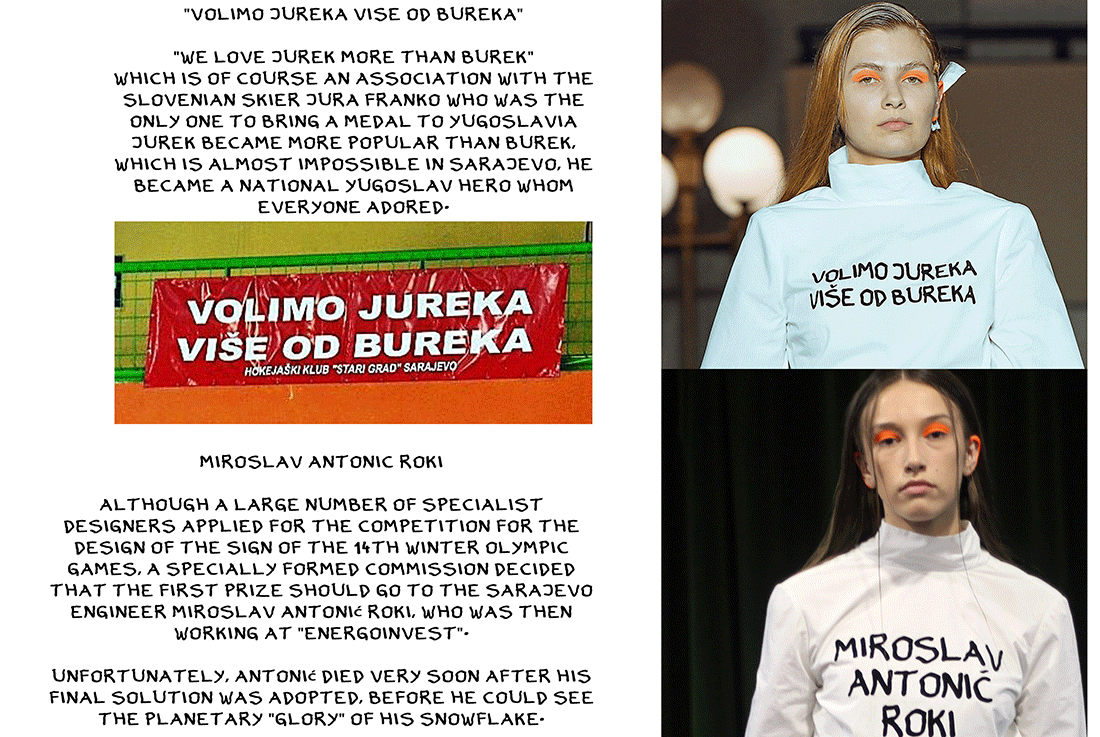 Credits
Collection or creation
NEMA PROBLEMA
Brand
MARKO FEHER
Designer and / or studio
Marko Feher Potkozarac / MARKO FEHER
Year of production
2022
Designer's country of origin
Bosnia and Herzegovina
Country of brand origin
Bosnia and Herzegovina
Photography
authors personal archive…in waiting of editorial photos, it's completely new collection
Related posts
Powered by