Eco Village Nevidio is located in village Pošćenje on the south side of Durmitor. Pošćenje is known as one of the most beautiful villages in Montenegro and the idea during the process of creating Eco Village Nevidio was to preserve nature and village life. Both restaurant and nine cottages are buid in the ambient style and modeld on old Montenegrin houses located on Durmitor. Nowadays, Eco Village Nevidio is the first holder of sustainability certification and EU's Ecolabel in northern Montenegro. Also, the vision of Eco Village Nevidio team is to make as many tourist attractions as possible with minimal interventions in nature. Taking care of our only home is the only way of business especially when you are running it in untouched nature.
Business model of the project
Our vision is very simple – eco mindset & pet-friendly. Eco Village Nevidio is known as a unique place in Durmitor, created for nature lovers from all around the world. It combines traditional way of living and perks of modern lifestyle. Eco Village Nevidio is the place for everyone who understands and respects our vision and focus on nature. Our aim is to promote attractions in nature without endangering it. We offer fully marked hiking trails in the village and guided hiking tours to the mountain of Durmitor, also rent-a-bike, swimming in the small glacier lake and guided torus in canyons. While we are speaking about canyons, we cannot skip mentioning Nevidio Canyon – the last conquered canyon in Europe, hidden gem in Montenegro that is located only one kilometre from Eco village. Our vision is to create a place where anyone can enjoy nature and slow living but also to provide education how we can save Planet Earth and still operate in nature. Also, our focus is a restaurant with homemade meals prepared from local groceries. We combine traditional Montenegrin meals and modern ways of preparing. Eco Village Nevidio is already famous by delicious homemade meals. However, we are not able to produce everything we need, so we are buying it from locals and contribute to their small businesses. We are truly proud of the fact that we employ local staff from Šavnik – one of the smallest towns in Montenegro and our place is getting famous for firendly and very well-educated staff.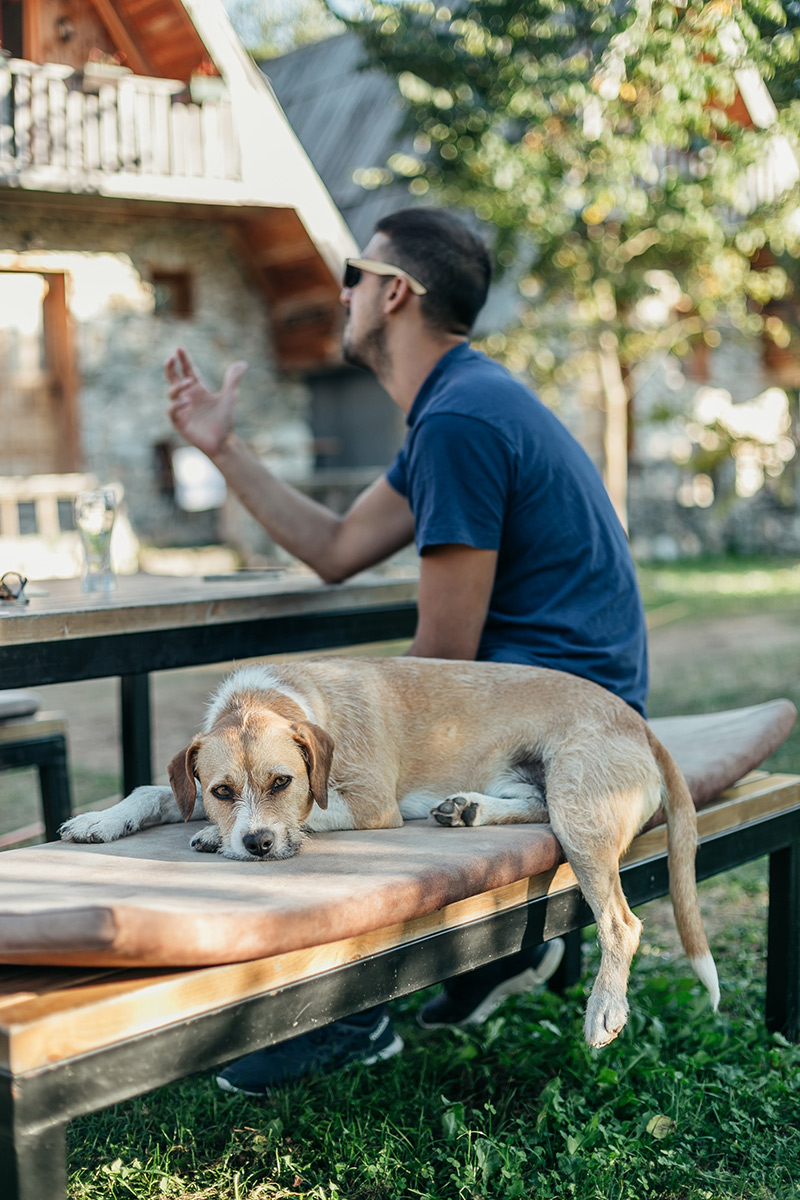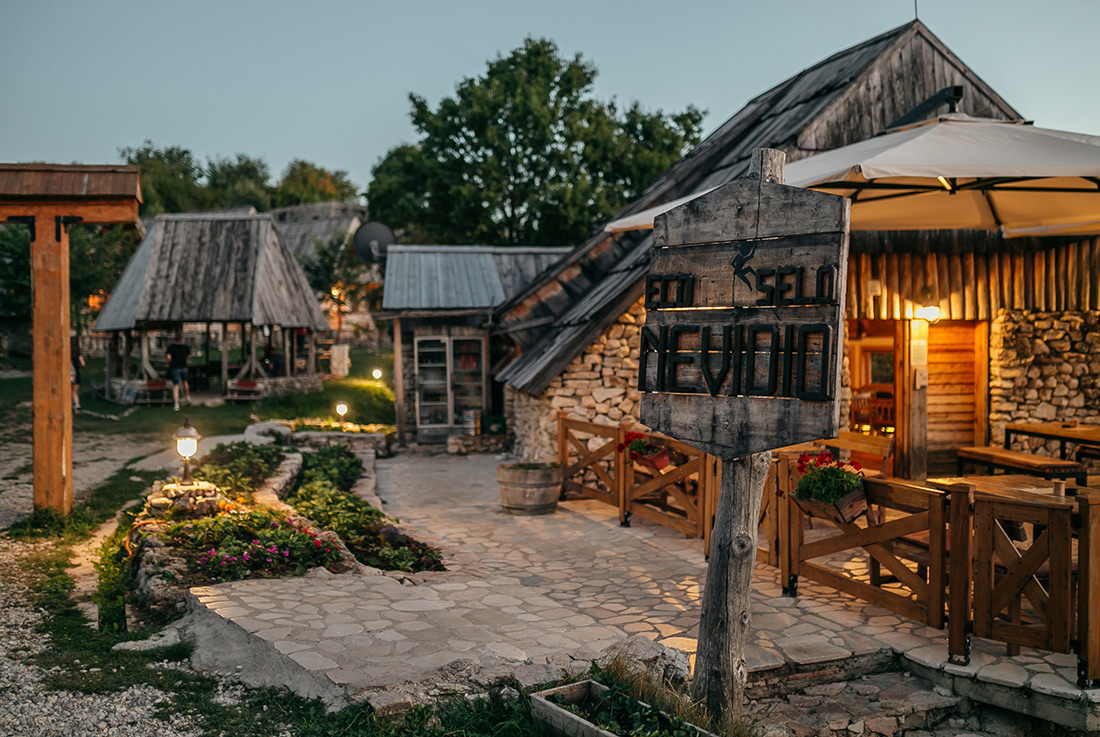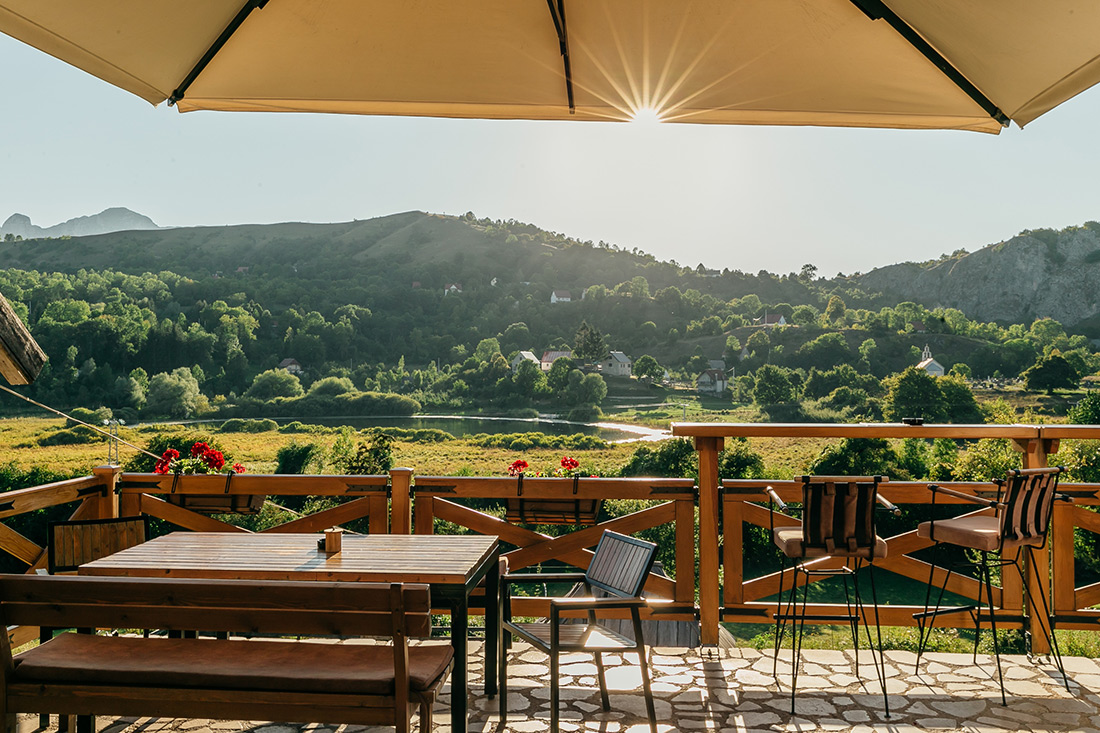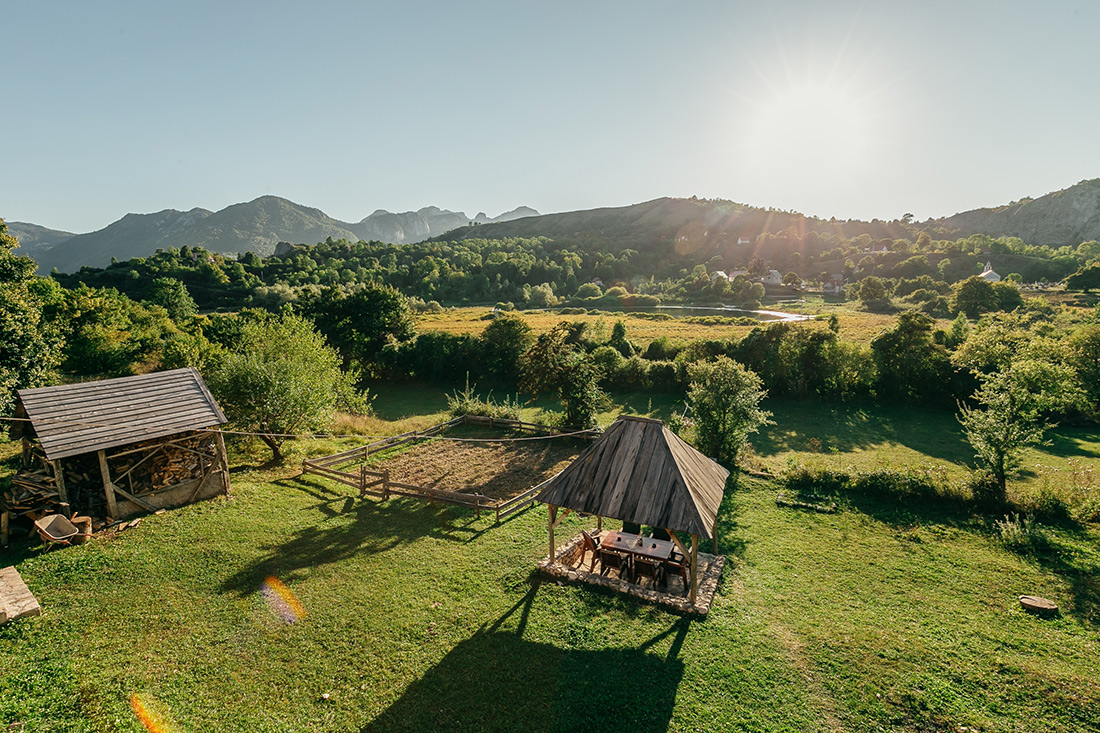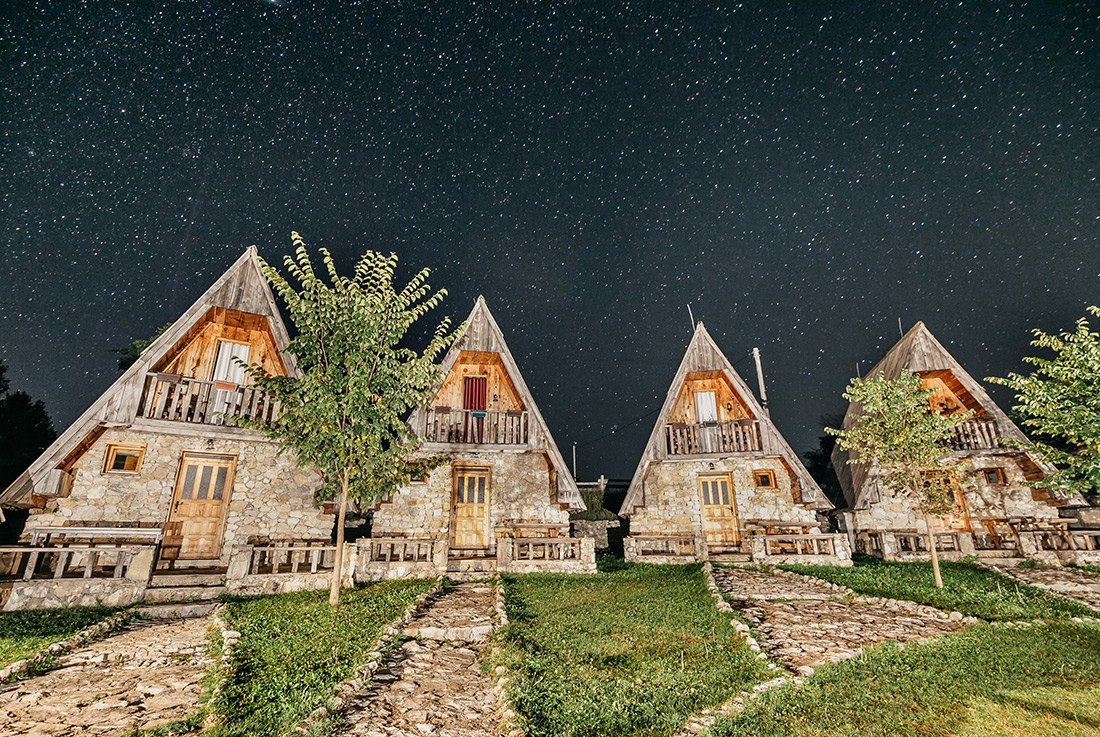 Credits
Author of the creative story
Dragan – Gašo Lalović
Investor/owner
Bobot doo Šavnik
Year of completion
2010
Location
Šavnik, Montenegro
Total area
cottages five: 34 m2
cottages four: 59 m2
restaurant: 123 m2
Site area
1.300 m2
Photos
Milos Samardžić
Related posts
Powered by