Inspiration:
His signature looks are characterised by a mix of London's ever changing but undying punk spirit and the naturally powerful traditional fashion style. The latest collection has some magical similarity to Megaloschema monk robes (the use of different and dark mysterious symbols, quotes, runic inscriptions…) mixed with the contemporary fashion reinterpretations of the classic-literature work Lord of the Flies. He is loved and worn by stars such as: Bjork, Katy Perry, Rihanna, Lady Gaga, Jay Z, Pixie Lott, Kanye West,… Marjan Pejoski has been operating his own label since 2000, gaining both national and international acclaim.
Materials and techniques:
Merging traditional techniques and materials with his visionary appliqué methods, Pejoski's concepts are truly innovative, merging old with new, past with future, and hard rock with romance. Marjan Pejoski's works constantly surprise through their mix of themes and wide spectrum each season. The result is 4 collections a year that are stylishly progressive, enduring, and versatile. Pejoski's unique style, coupled with his appreciation for high quality, has produced garments that have become a huge commercial success. Pejoski's design philosophy encourages pieces that stand out, look individual, and continually inspire the imagination of those who both see and wear them.
The "Marjan Pejoski Design" thrives on counterpoint and dichotomy; it is romantic and poetic, yet hard and challenging; innocent, yet sinful; androgynous, yet dandyesque. Due to the recognizable unique design, numerous press releases, famous buyers, and celebrities, the brand has achieved a cult status at some of the most reputable, cutting edge stores and boutiques worldwide. The brand has made a name for itself in the highly selective and competitive prêt-à-porter market. Marjan Pejoski designs garments for those who are not afraid of expressing themselves. He creates a clothing language that allows the customer an additional possibility to display their individuality. This customer doesn't belong to a certain class or specific age-group. Most of them have a creative background; they are graphic designers, photographers, stylists, professional models, actors, art or design students, musicians etc. These clothes are dedicated to the customer who loves and enjoys exploring life with all its rich diversities.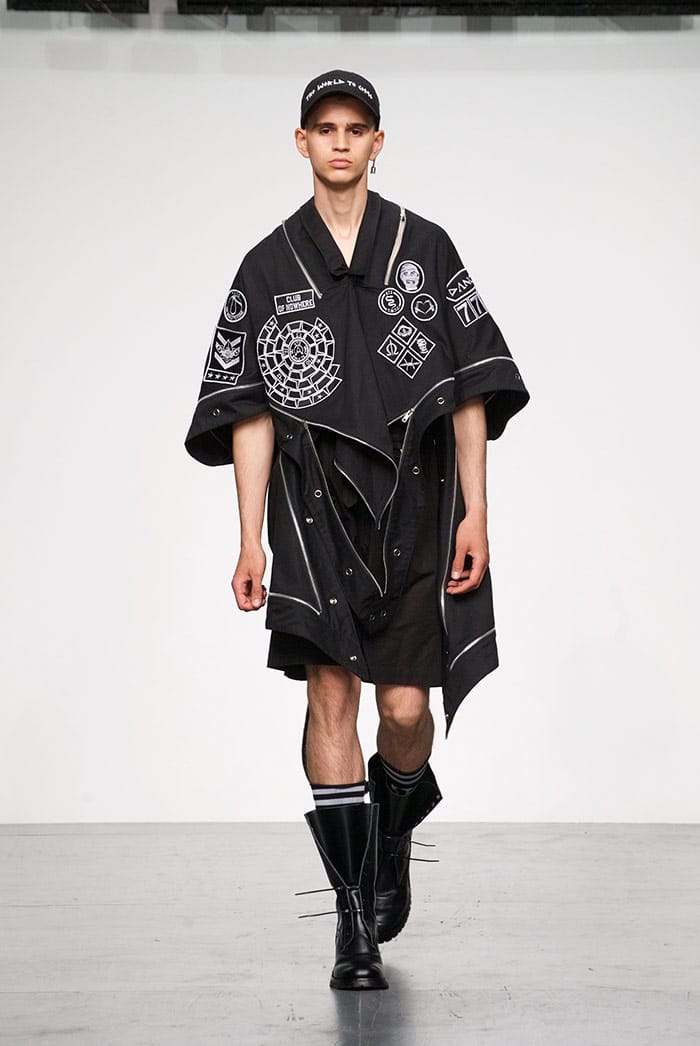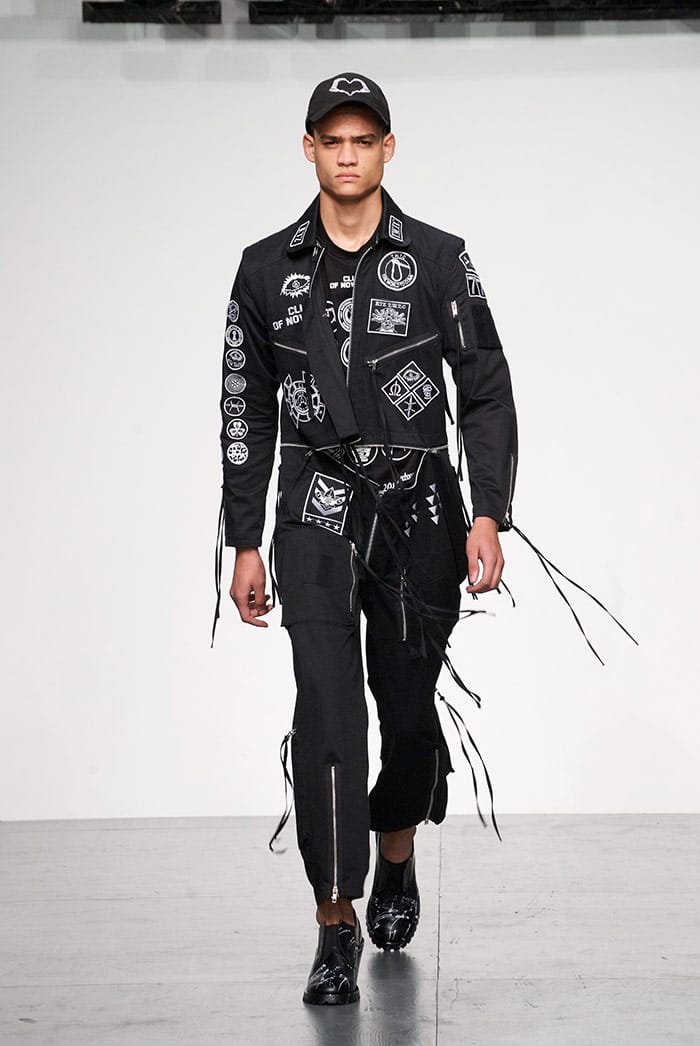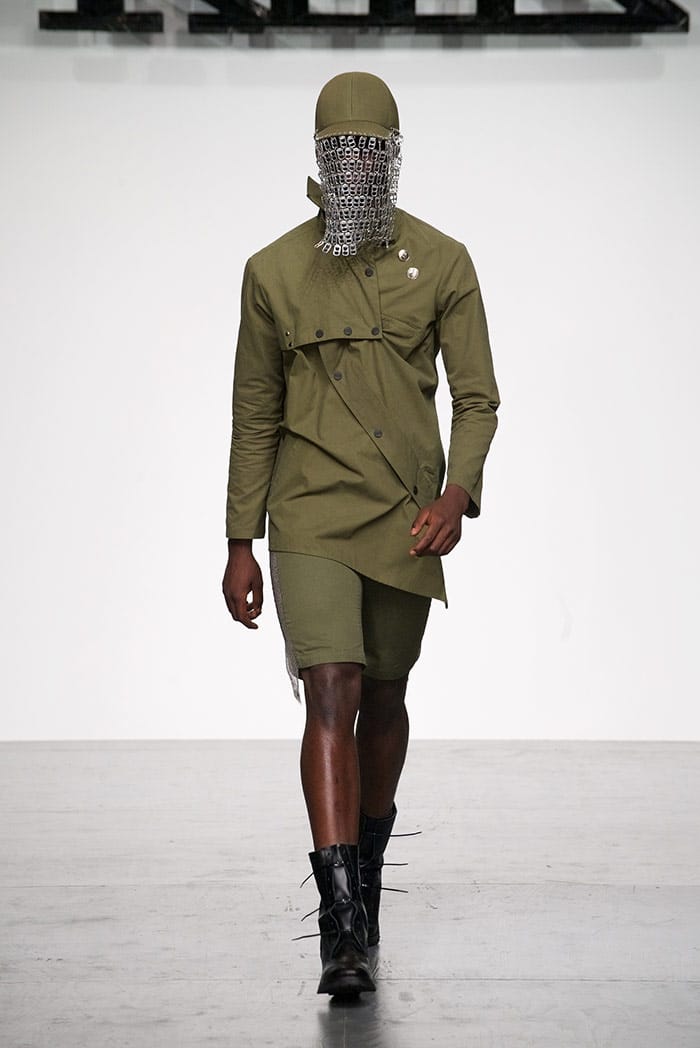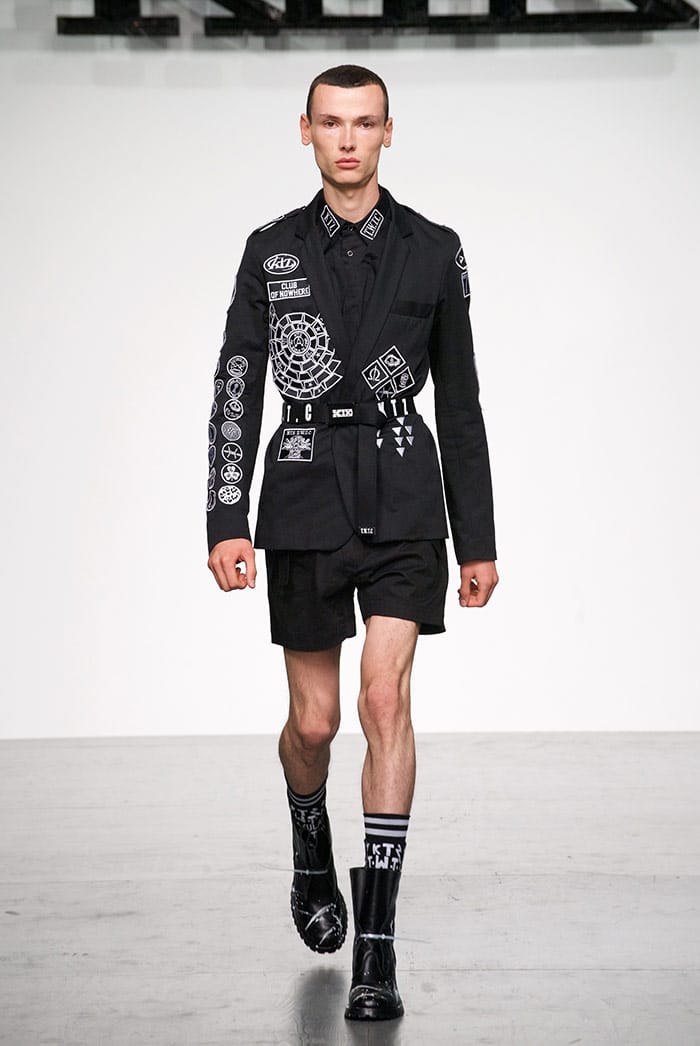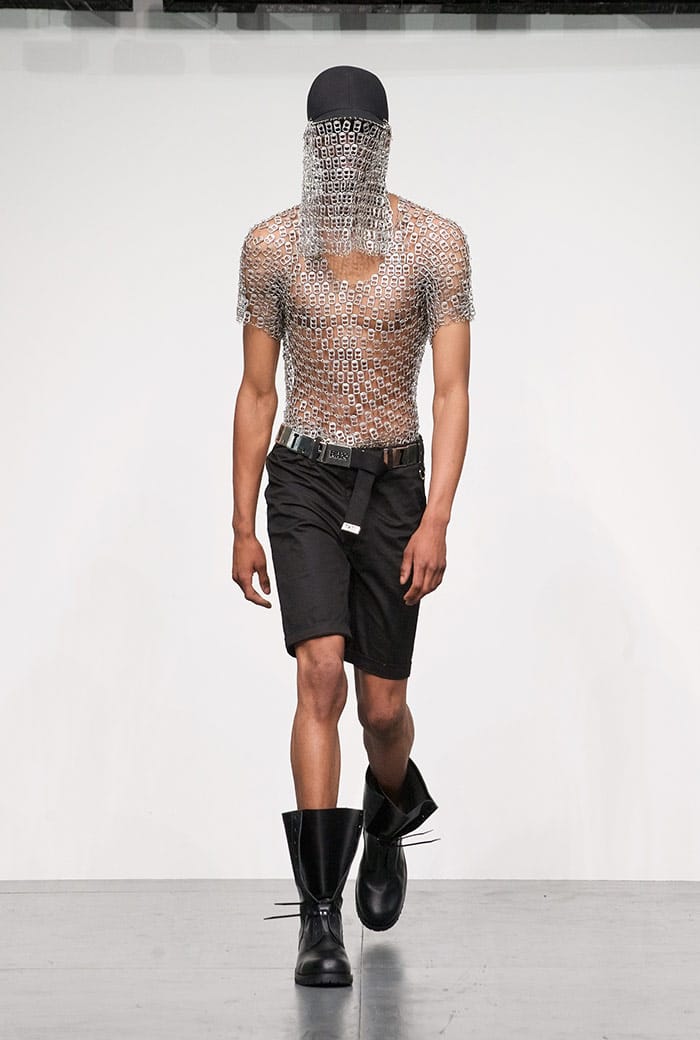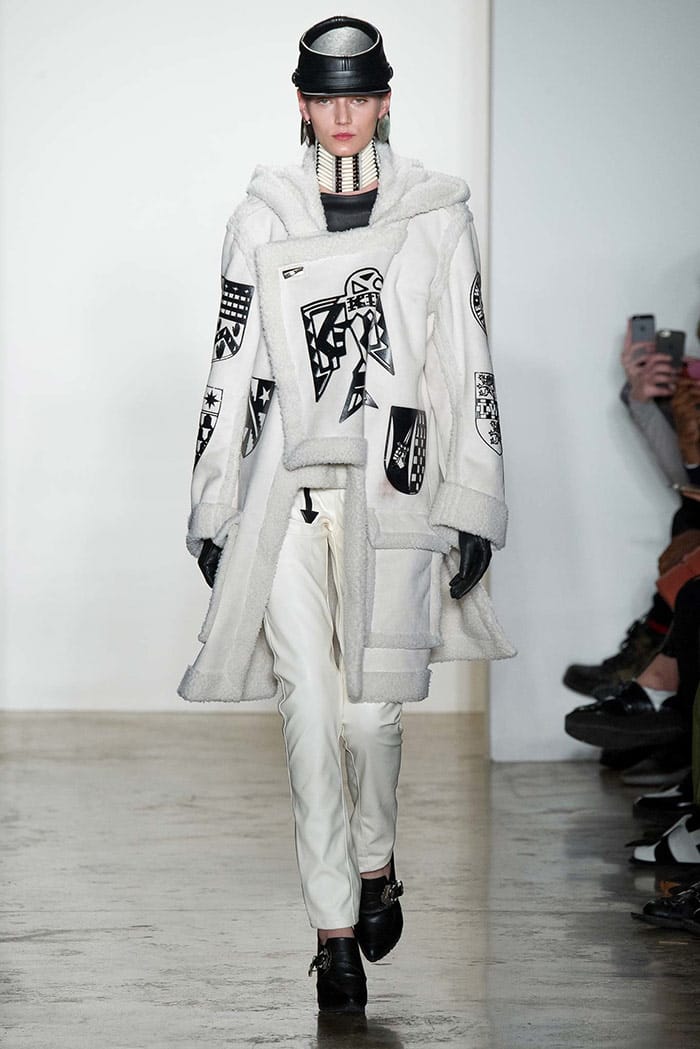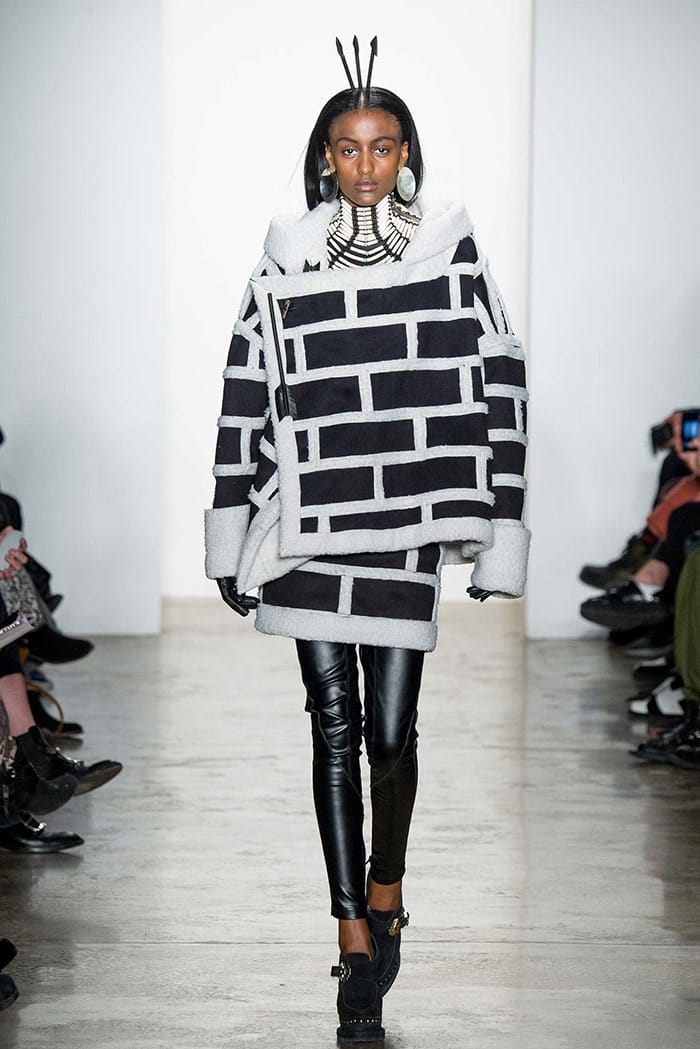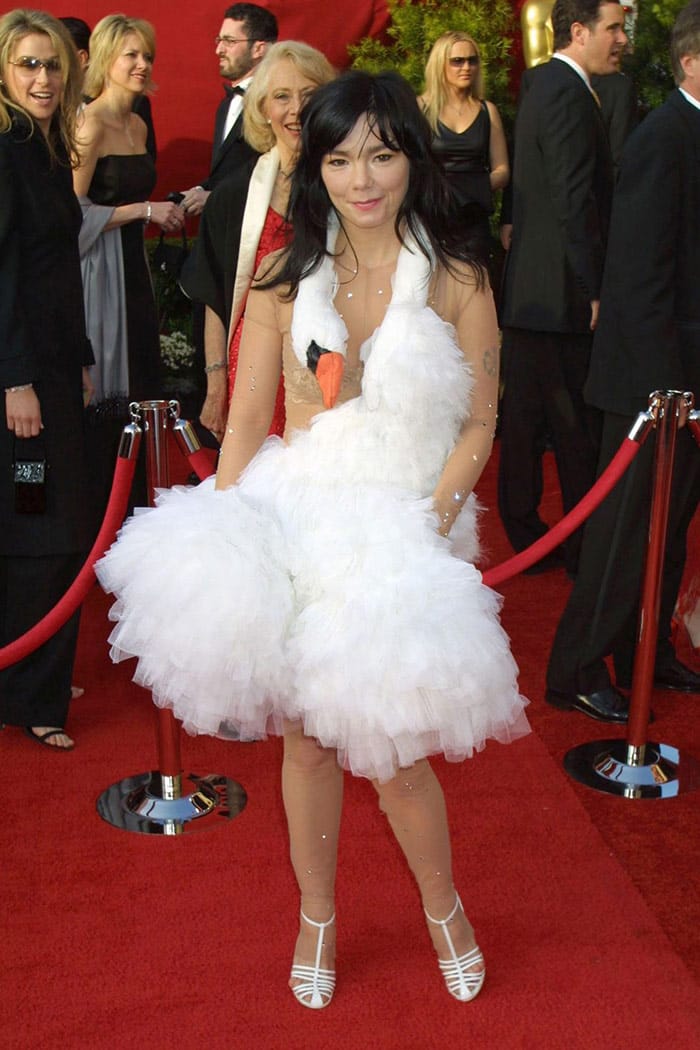 Credits
Collection or creation
Lord of Flies
Brand
KTZ – Kokon to Zai
Designer and / or studio
Marjan Pejoski / KTZ
Year of completion
2018
Designer's country of origin
Macedonia / United Kingdom
Country of brand origin
United Kingdom
Photos
Guillaume Roujas
Related posts
Powered by