The area on the street "Pirinska" was an unproductive parking space in a blind street, with impaired asphalt and a base, lintels from which hung cables and damaged sidewalks in the Central City area. In the same location, a floor arrangement was made on an area of 290 m2, horticulturally arranged with public lighting and new urban equipment, creating a resting piano for residents of nearby buildings and passers-by.
The piazza is processed with natural granite slabs in combination of light and dark blue in two directions and travertine plates in yellow colour, forming a floor plan with paths and a part for rest with a park bench of three segments. On the same side there are crevices in the concrete slab for bicycle holes. In both final segments two liquidators are planted, which in summer make a pleasant shade for rest. Around them are broken stones of white marble. Below the seating section 17 built-in lamps are placed, which create special ambience. All applied materials are characterized by durability, quality, easy maintenance and are in line with the most up-to-date world standards.
What makes this project one-of-a-kind?
This urban mini square (piazza) provides relaxation for residents of nearby buildings and passers-by in Central city area with a unique park bench.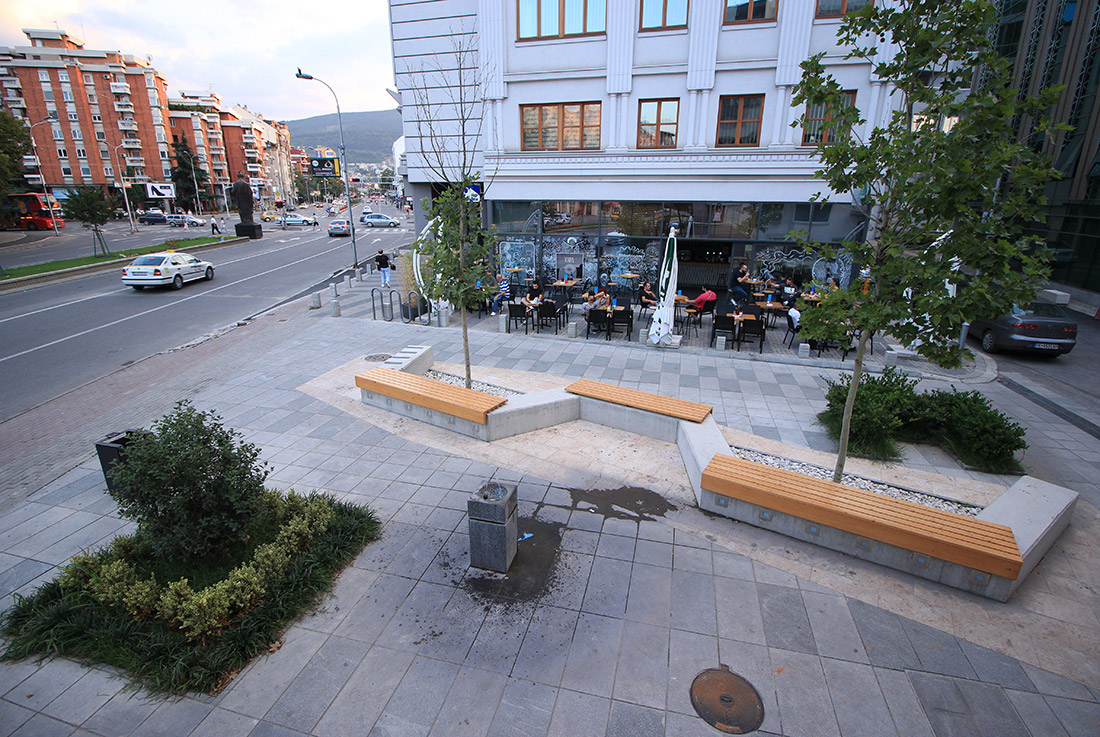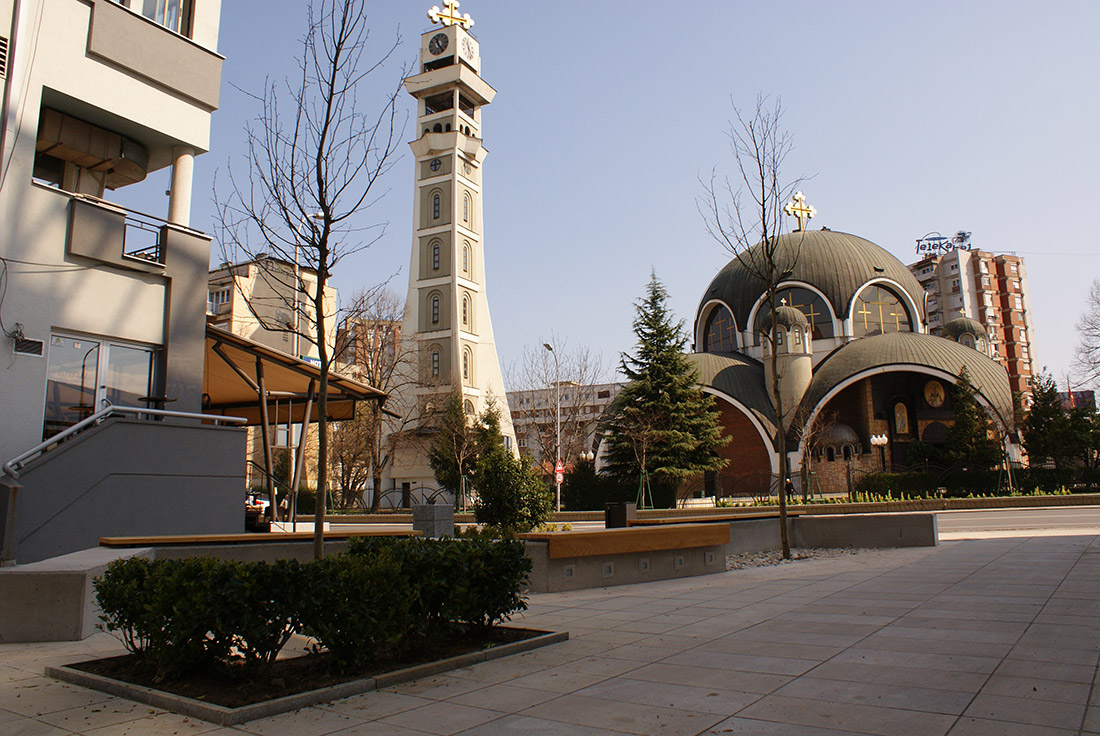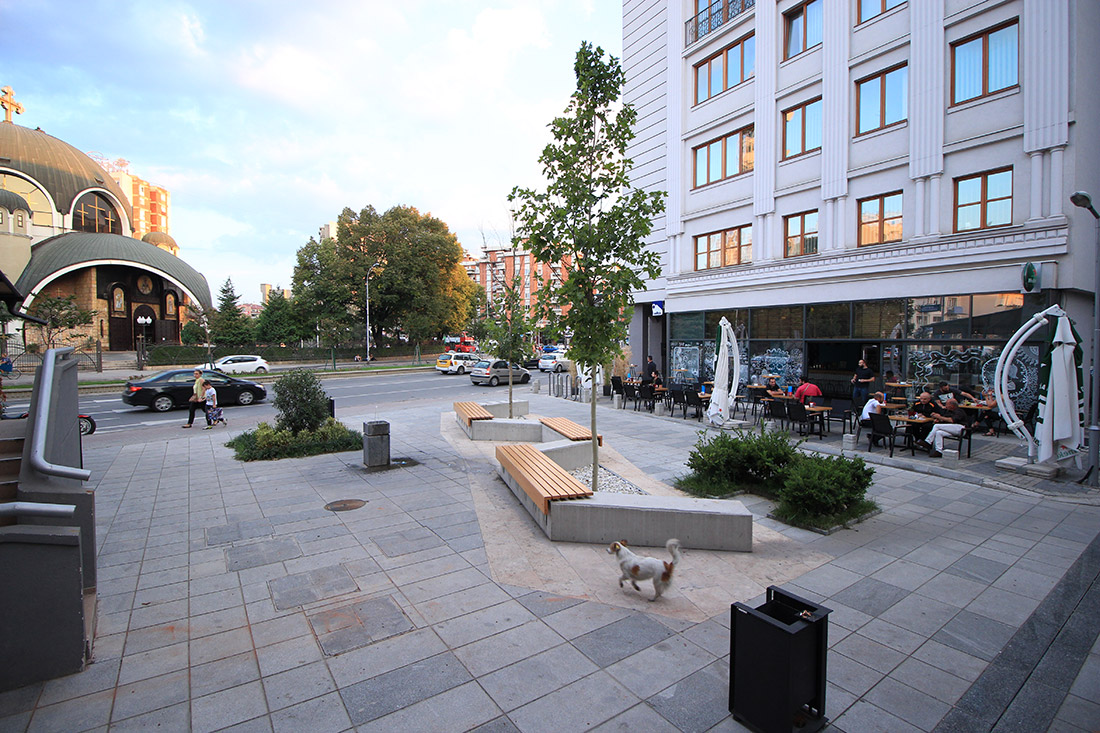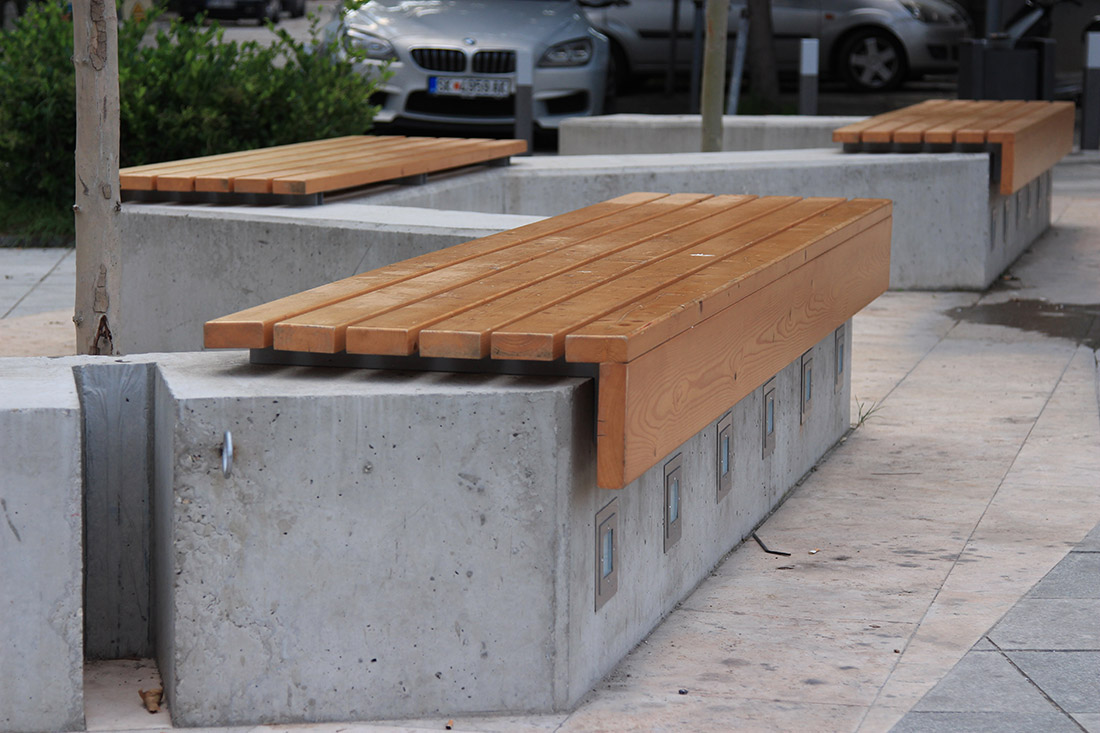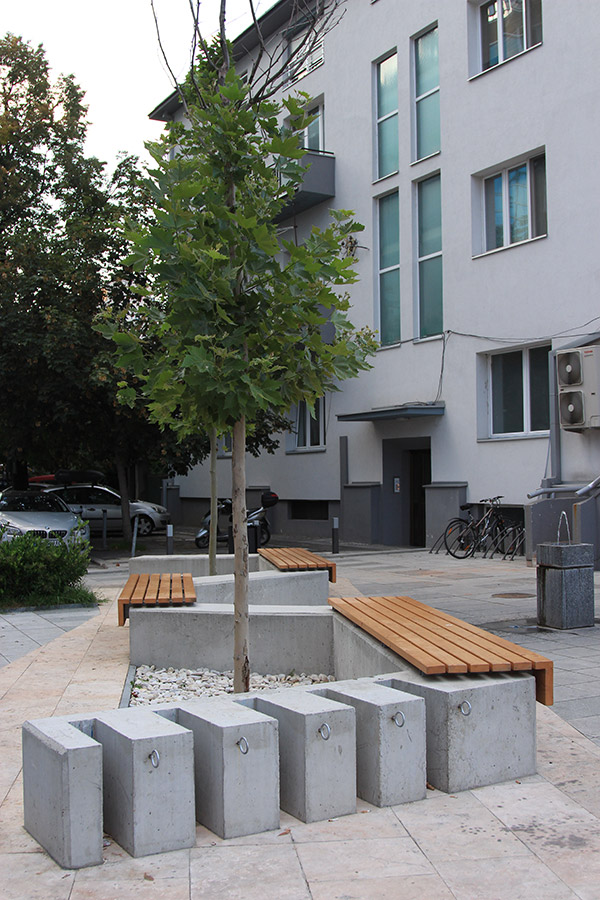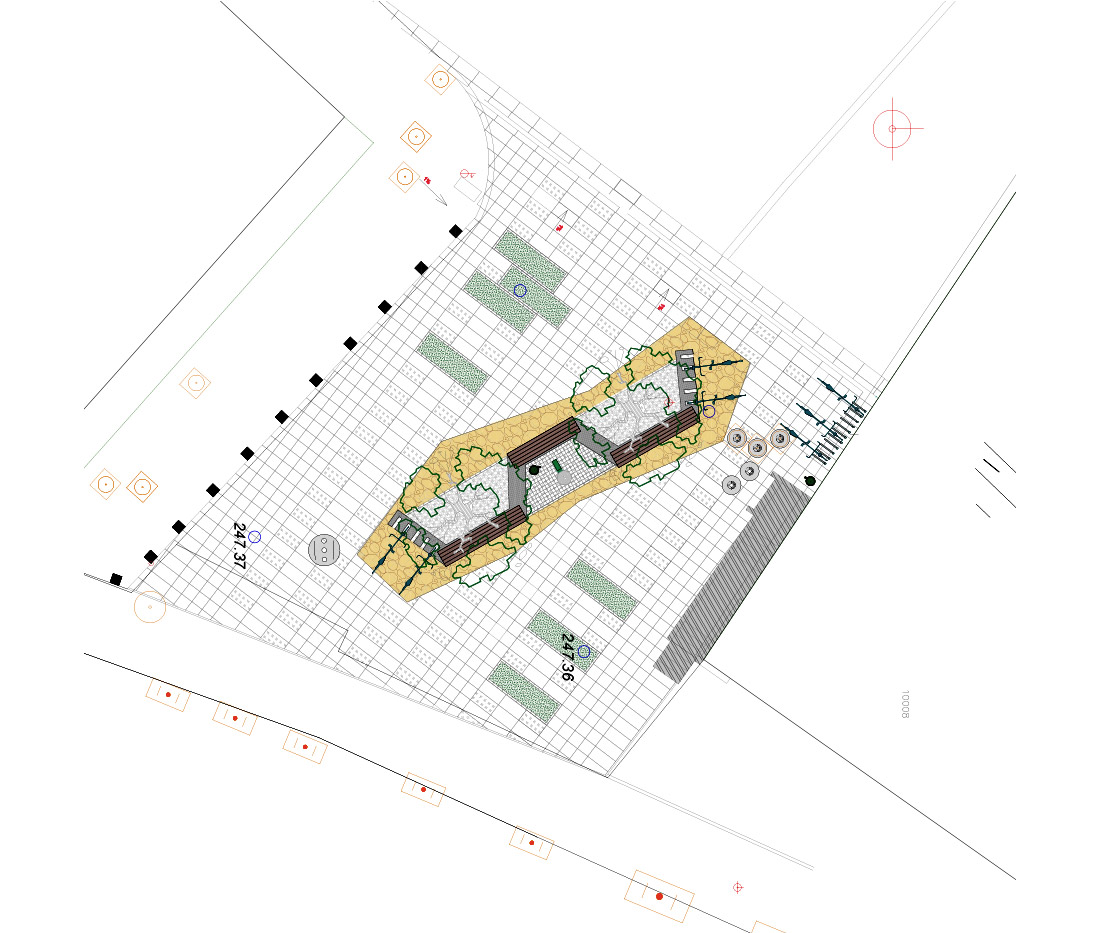 Credits
Architecture
Snezana Kostovska & INKOM INZENERING Skopje
Client
Municipality Centar, st. Mihail Cokov bb – City of Skopje
Year of completion
2016
Location
Skopje – Central city area, North Macedonia
Site area
230 m2
Photos
Boris Jurmoski / March, Goran Kostovski
Project Partners
OK Atelier s.r.o., MALANG s.r.o.
Related posts
Powered by