The project consists of a series of small interventions aiming at revitalising Lotza Park in Neo Petritsi (Greece). The works were carried out by a team of architects directly following two days of explorations and movement-based design exercises. These initial steps led to the definition of design directions fitting within the flexible framework agreed upon with the local clients and then immediately to construction, which was completed within 1 week.
The interventions include a stage-like platform which works also as bench and can be used in different, more or less intimate configurations for larger or smaller audiences; a massive drystone fireplace which can be used for grilling, open fire and as heat storage; and a look-out platform with built-in seating which explores the relation with the river and the forest in a subtle but sophisticated way while engaging with the existing network of paths and trajectories in the park.
The capacity of all team members to collaborate tightly with one another, think and act spatially and constructively, and to improvise and adjust their trajectories when needed, was essential to the successful realization of the project. Additionally, all team members have excellent design and technical skills, as well as prior experience in construction. Nevertheless, these qualities and skills would have not been enough without the real and physical engagement of the local community through diverse specialized support groups.
What makes this project one-of-a-kind?
This project is unique in its capacity to activate both the participating architects and the local community in a shared enterprise to revitalise an abandoned park, and in its experimental design modes that move directly from bodily interactions on-site to construction, without the use of projective drawings or models.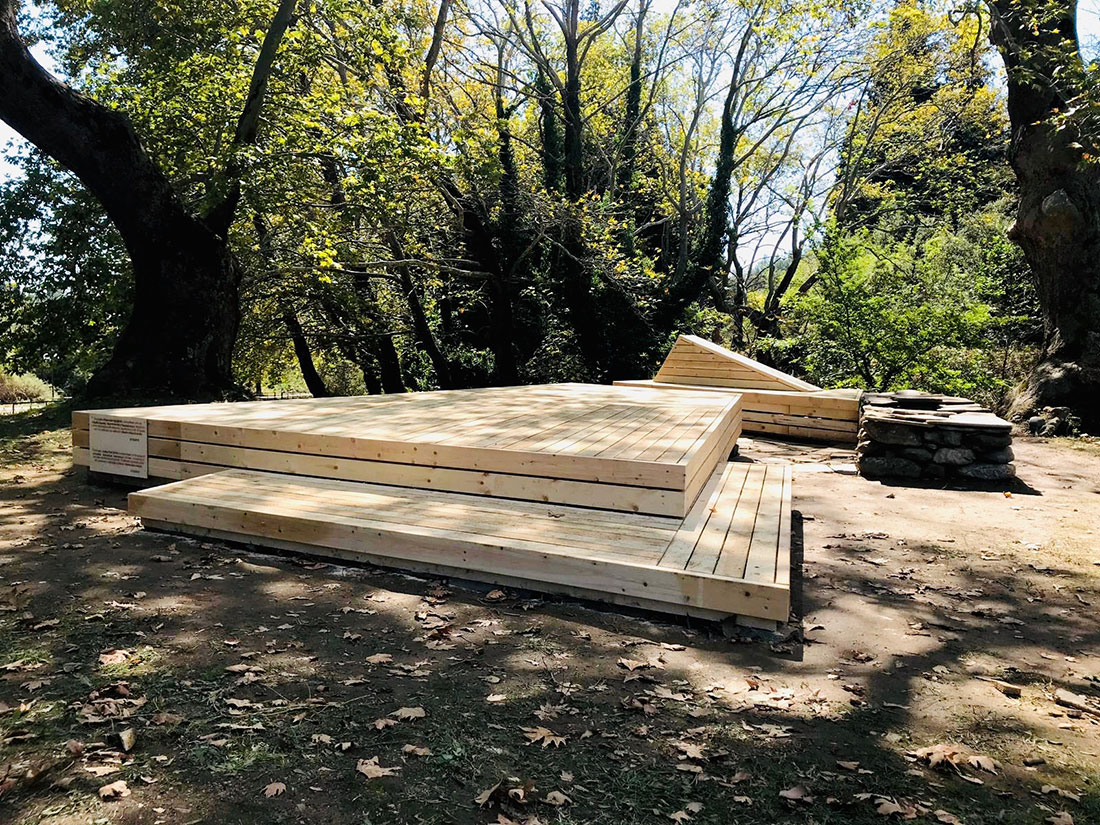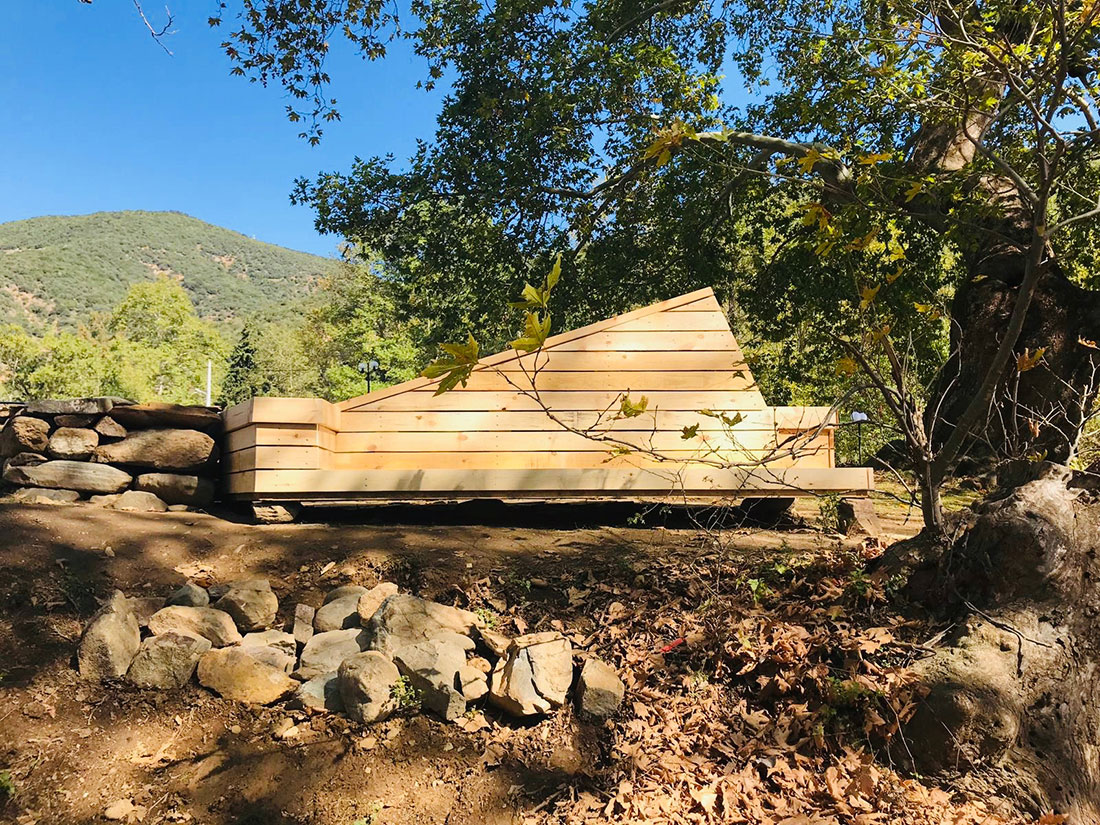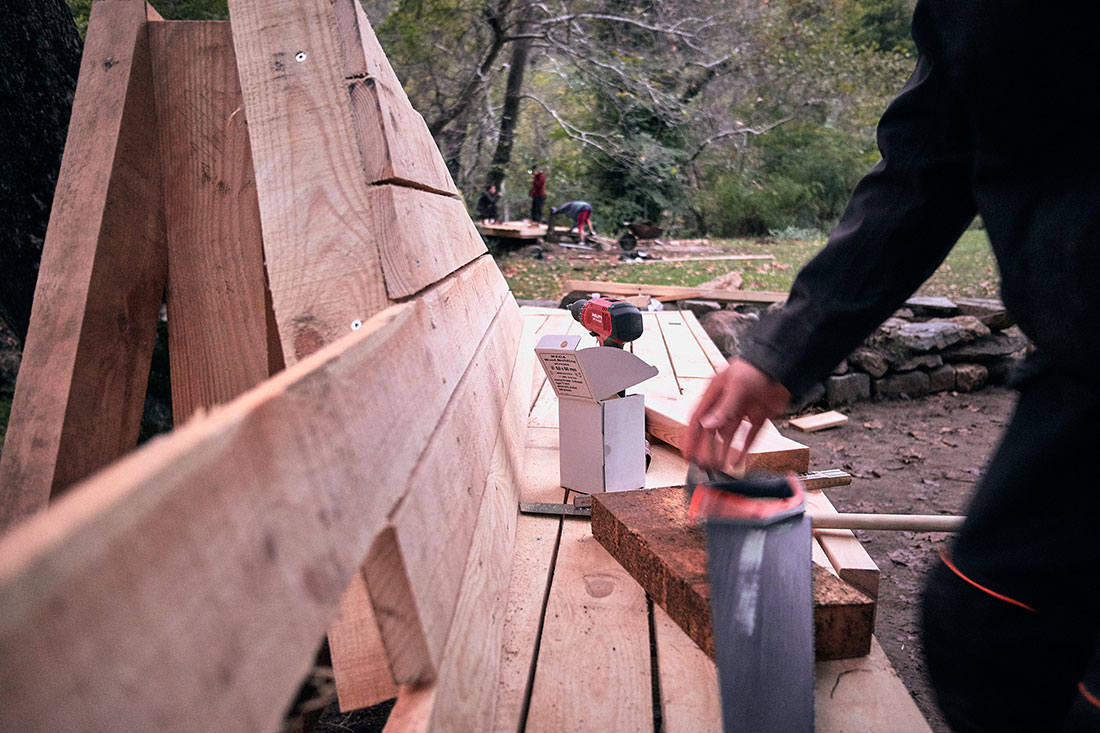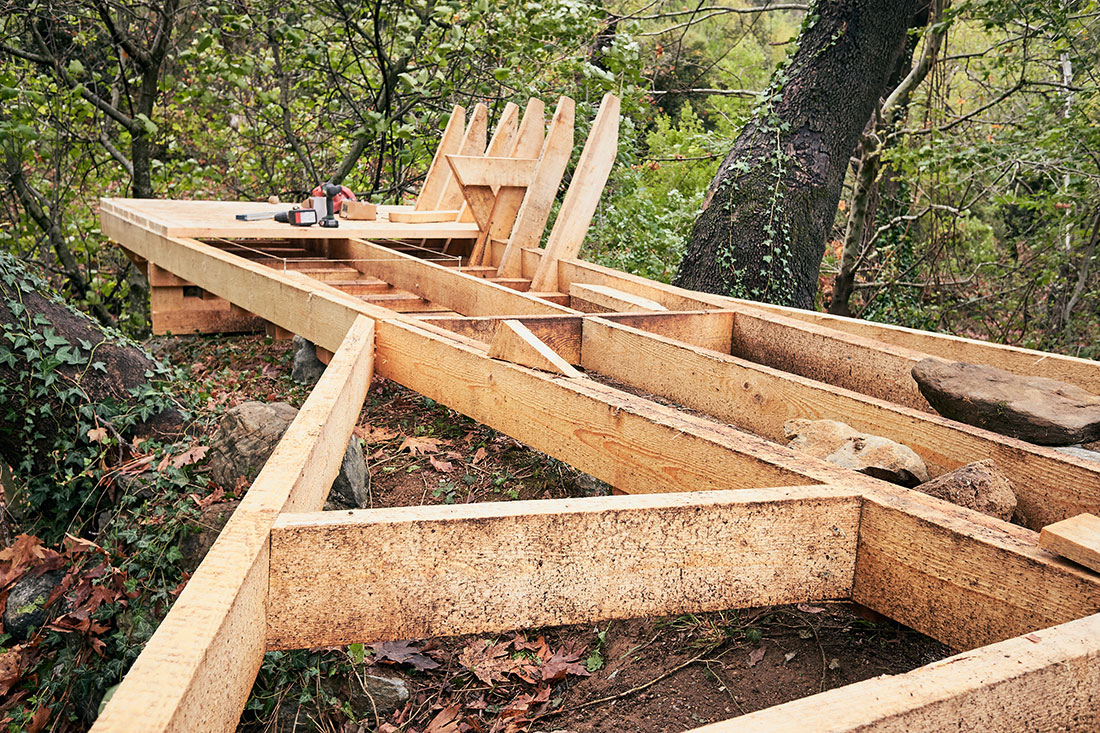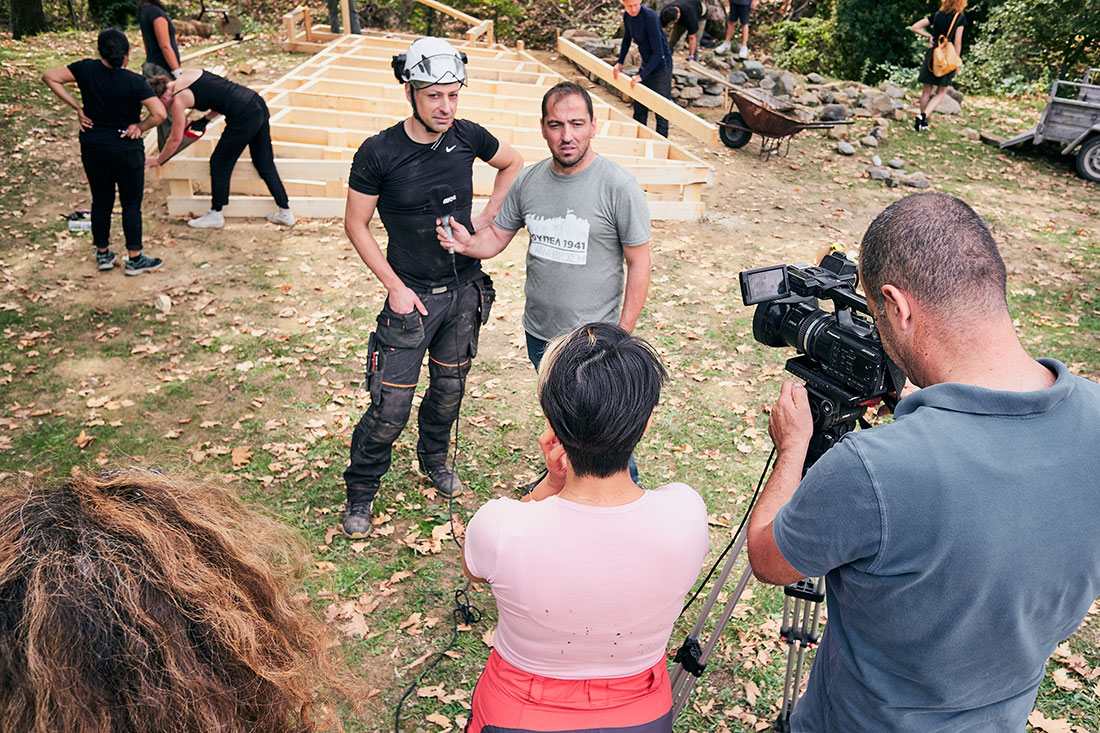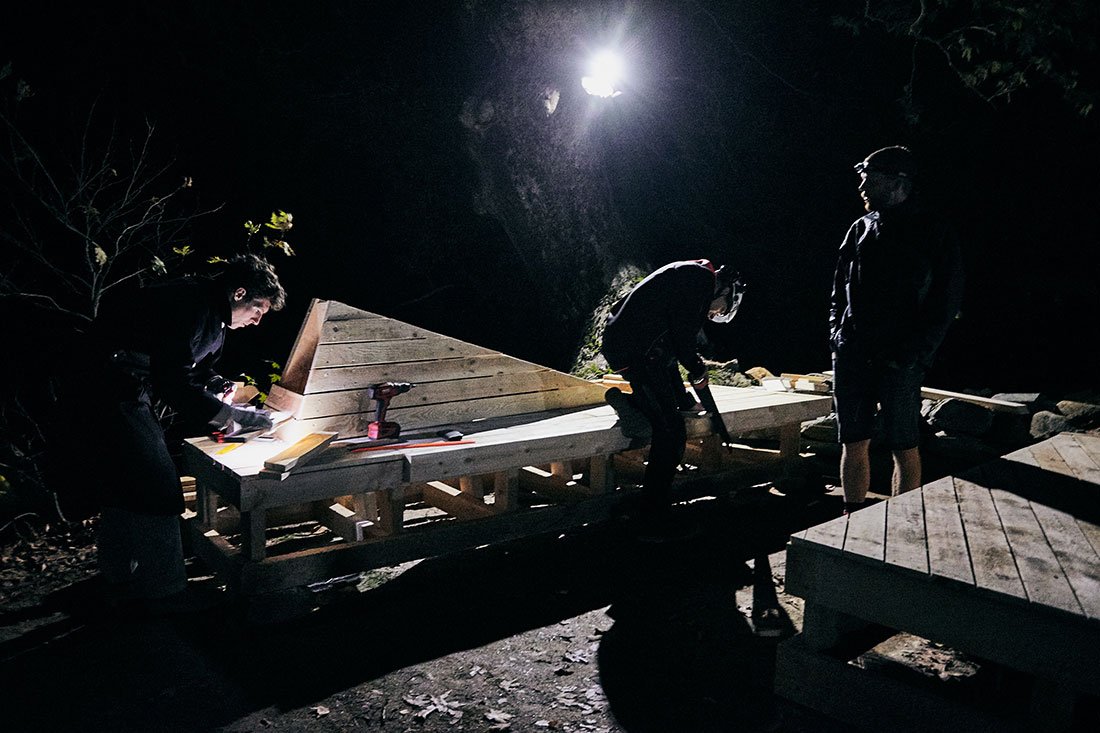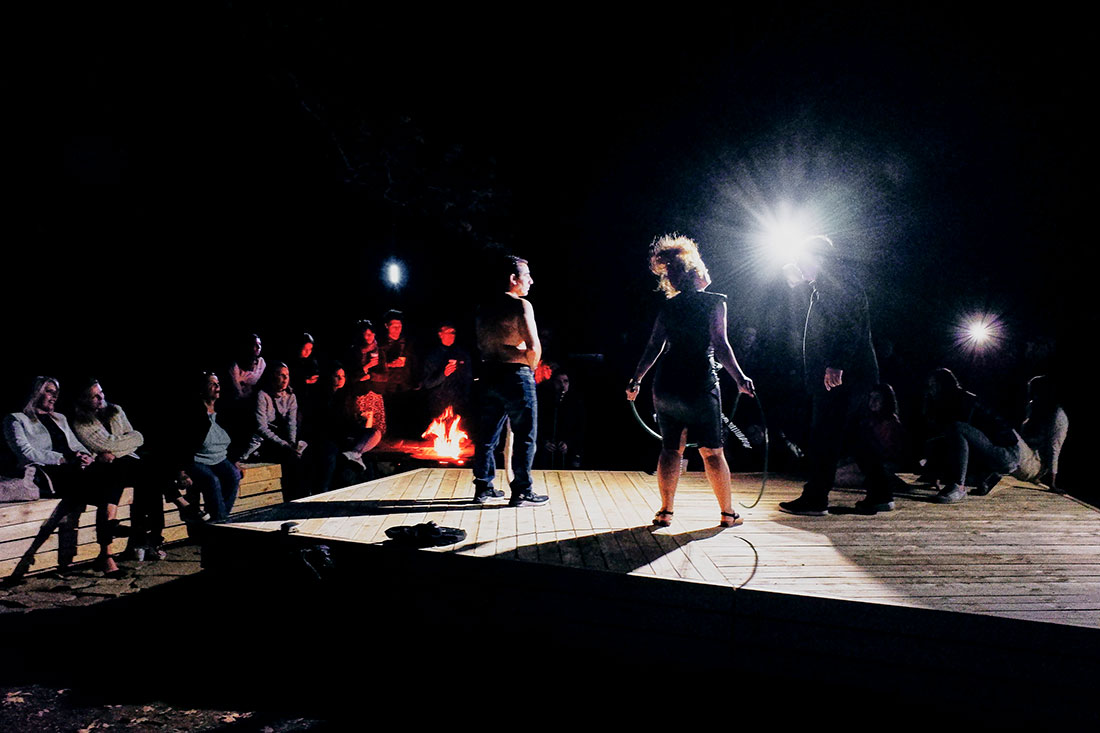 Credits
Authors
Alberto Altes Arlandis (Spain/Sweden), Alla Onopchenko (Ukraine), Arushree Mohanty Chhaya (India), Eva Koopal (Netherlands), Egle Rutkauskaite (Lithuania), Ioulia Eleftheriadou (Greece), Joshua Taylor (UK), Leda Voutsina (Greece), Mantas Gypas (Lithuania), Maria Theofanous (Cyprus), Mirjam Drechler (Germany), Piotr Paczkowski (Poland), Rafaela Taylor (UK), Rogier Rouwet (Netherlands), Sofia Musatti (Italy), Terezia Stevuliakova (Slovakia), Victor Berg (Sweden)
Coordinator
Alberto Altes Arlandis (Spain/Sweden)
Client
Cultural Federation of Sindiki, through Panagiotis Savvidis
Photos
Alberto Altes Arlandis, Piotr Pasckovski, Mantas Gypas, Ioulia Eleftheriadou
Year of completion
2019
Location
Neo Petritsi, Serres, Greece
Total area
150 m2
Site area
8000 m2
Project Partners
Citizens of Neo Petritsi: Panagiotis Savvidis (journalist), Anna Zlatintsi (Super Market "Express Market"), Theofilos Felekidis ("Oasis Tavern"), Nena Savvidou ("Taverna "Methoriakos Stathmos" Vyroneia), Elias Iordanidis ("Agricultural Tools and Machines Shop"), Vangelis Filipidis (Grocery Store "On Paper"), Lazaros Ziantaris (Café Bar "Kath Odon" (On the Road)
Timber/Other materials: Municipality of Sintiki, Municipal Enterprise "SINTIKI DAE SA"
Ligthing: Local deputy mayor Leonidas Nicolaou
Financial Support: Petritsikon Association of Thessaloniki, Maria Tasiou, Theofilos Felekidis, Vasilis Boitsios, Eirini Maili, Vangelis Filipidis, Stelios Spyridis, Pavlos Korwnidis, Café Bar "Kath Odon" (On the Road)
Logistics/Accommodation: Lazaros Ziantaris, Kostas Gerostamos, Akis Pechlivanidis, Akis and Anna Hourdaris, Stefanos Zlatintsis, Vasilis Boitsios, Avram Savvidis
Logistics/Food&Meals: Oasis Tavern (Neo Petritsi), Methoriakos Stathmos (Vyroneia), Pizzeria Lebanas (Neo Petritsi), Christos Kyriakou Butcher (Neo Petritsi), Maria Liazou, Dionisia Zika, Sofia Zlatintsi, Evaggelia Tassiou, Vasso Kalaitzi, Nektaria Katsambouka, Maria Zlatintsi, George Grammatikopoulos
Logistics/Transportation&Support: Yiannis Fragkos, Agapi Kalaitzi, Vassilis Boitsios, Vangelis Petsinikis, Fotis Kalaitzidis, Vangelis Zlatintsis, Giota Pantazidou, Fotini Vavatsi, Yiannis Kyriakou, Styliani Profylidou
General Support: Eleftheriadis Brothers, Samaras Brothers, Thodoris Papadopoulos, Dimitris Noulis, Startsovites Association, Serres Club for Unesco, Mavros Vrachos, Speleological Association, Anthoula Eleftheriadou
Related posts
Powered by