The project focuses on the renovation of an optics store, in Athens. Our basic aim was to remove all infrastructure elements to the greatest extent possible and reimagine the product itself as a structural element, whose repetition would produce architectural space. The existing structure was deconstructed and the resulting surfaces were grouped into 4 pairs of surfaces, of distinct materiality, which create an easily identifiable and functional space.
1/ the metal curtain hosts the sunglasses, mirrors, and company logo. 2/ the gamma shaped mirror creates an endless repetition of the grid, allowing the visitor to look beyond the disarray and focus on the product. 3/ the clear white wall which folds back into the floor displays and discretely stores the vision glasses. 4/ the Barissol lighting follows the logic of abstraction creating an eerie, shadow-less, futuristic environment.
What makes this project one-of-a-kind?
The elimination of all the non-essential elements and the creative use of the materials and light create an abstract space which places the product in the epicentre of attention.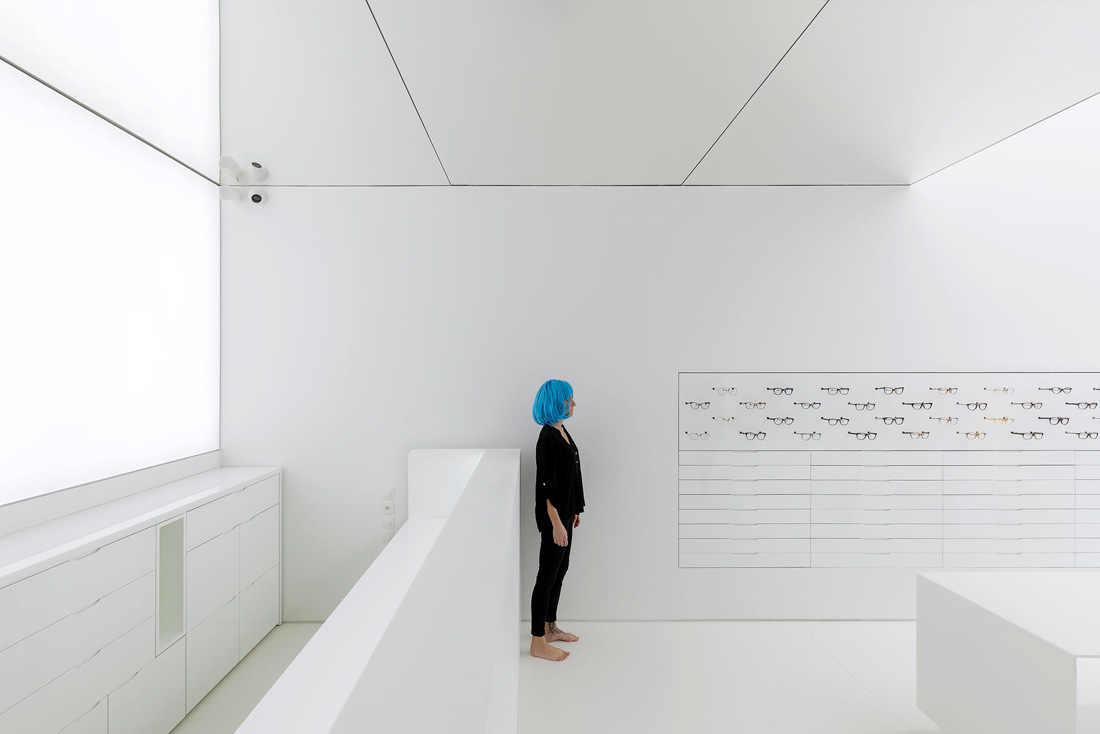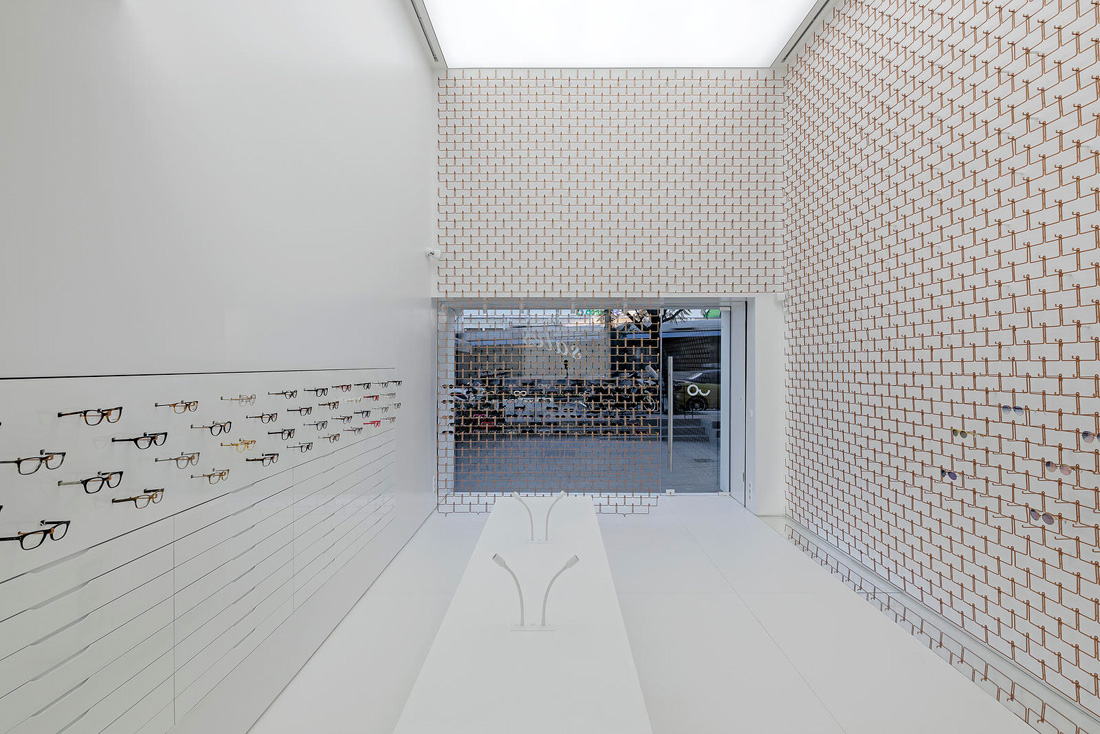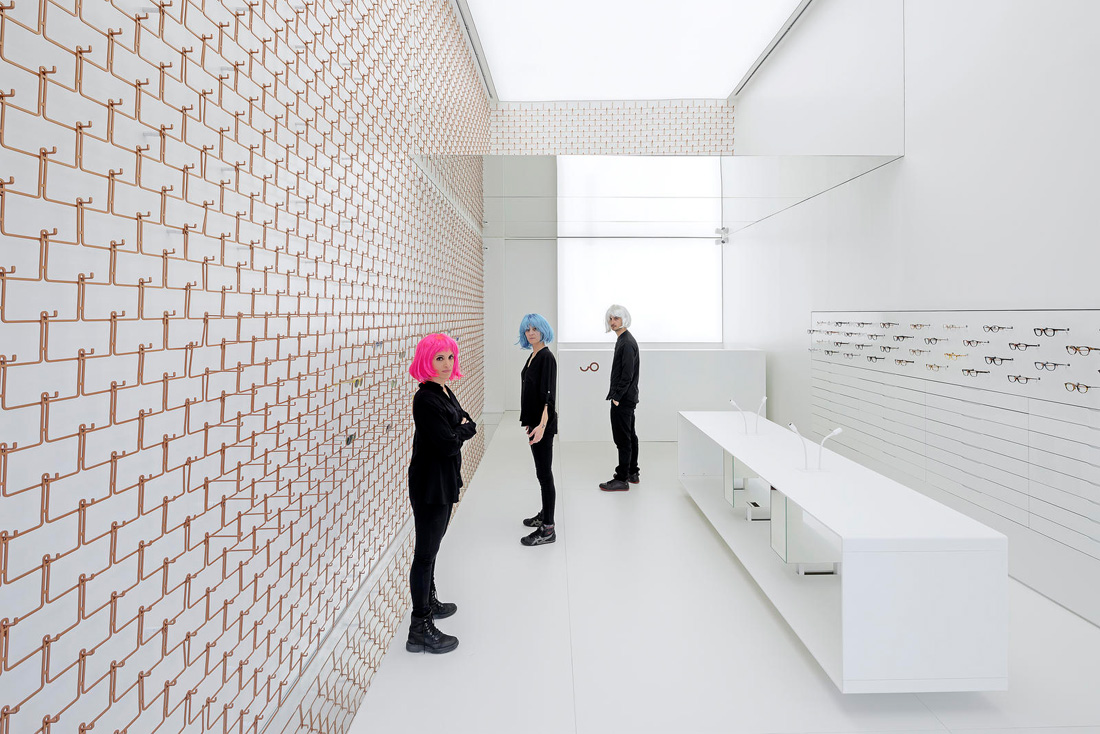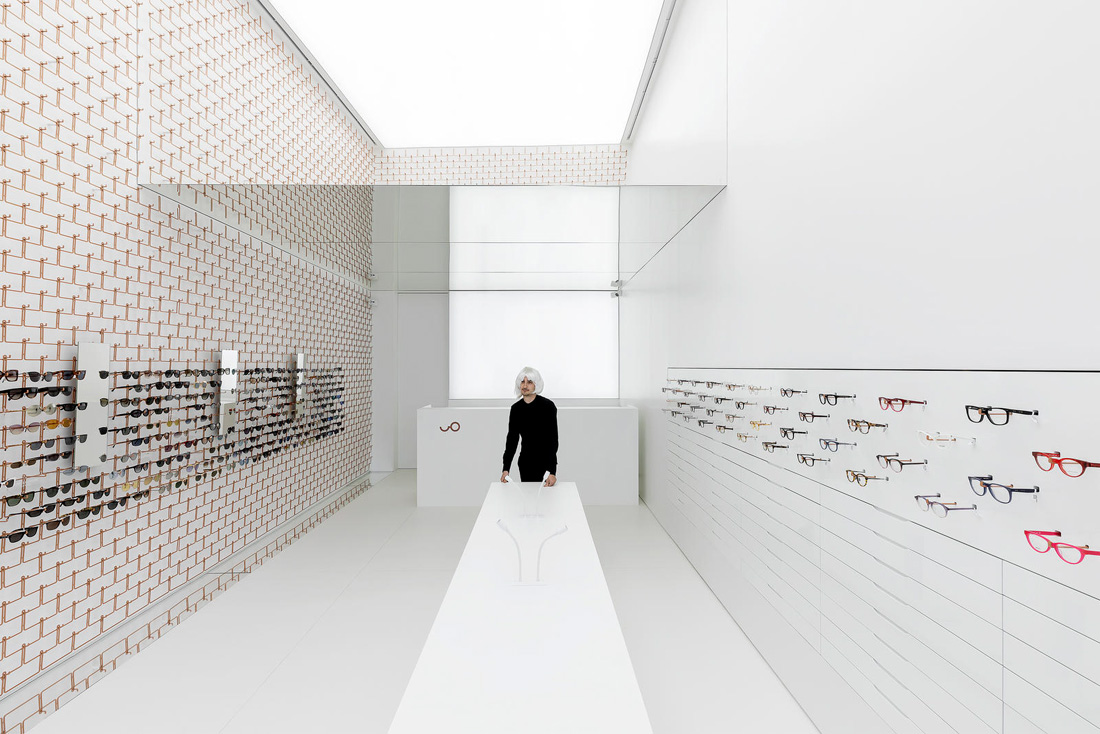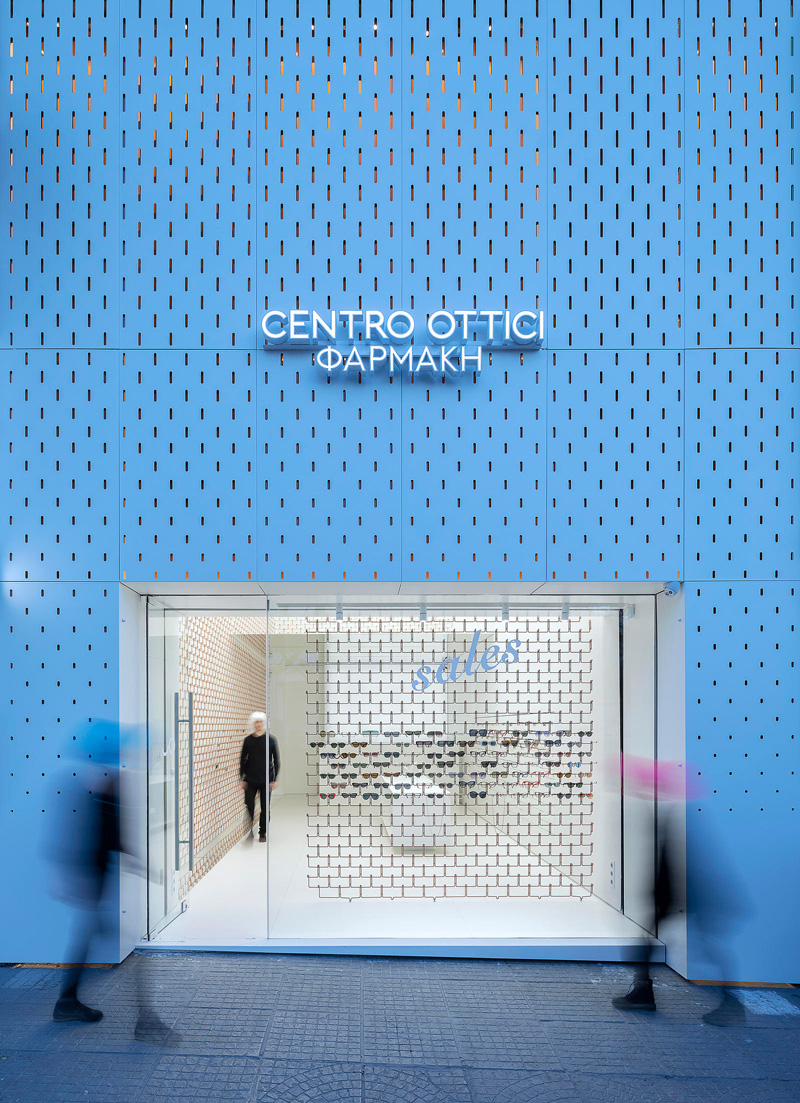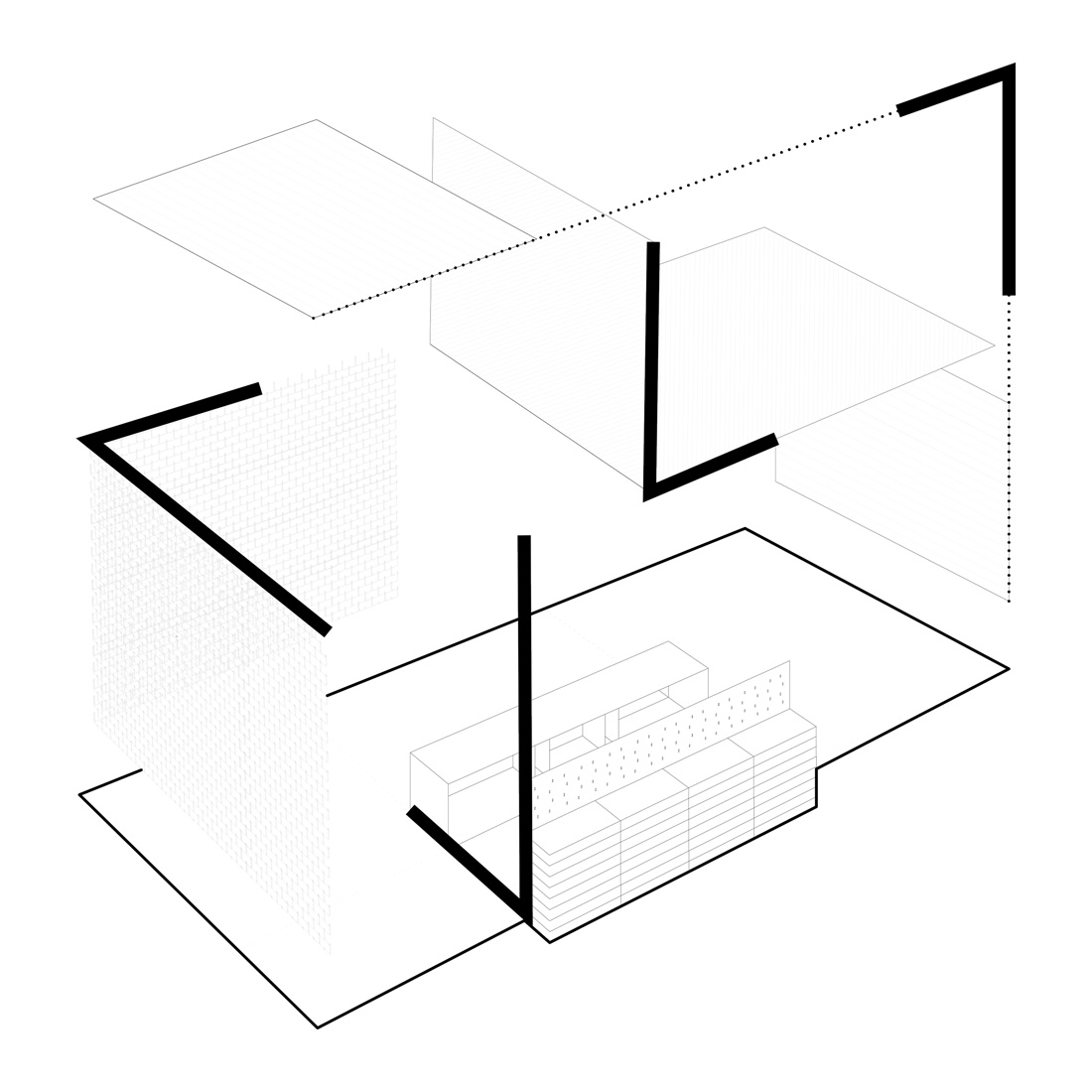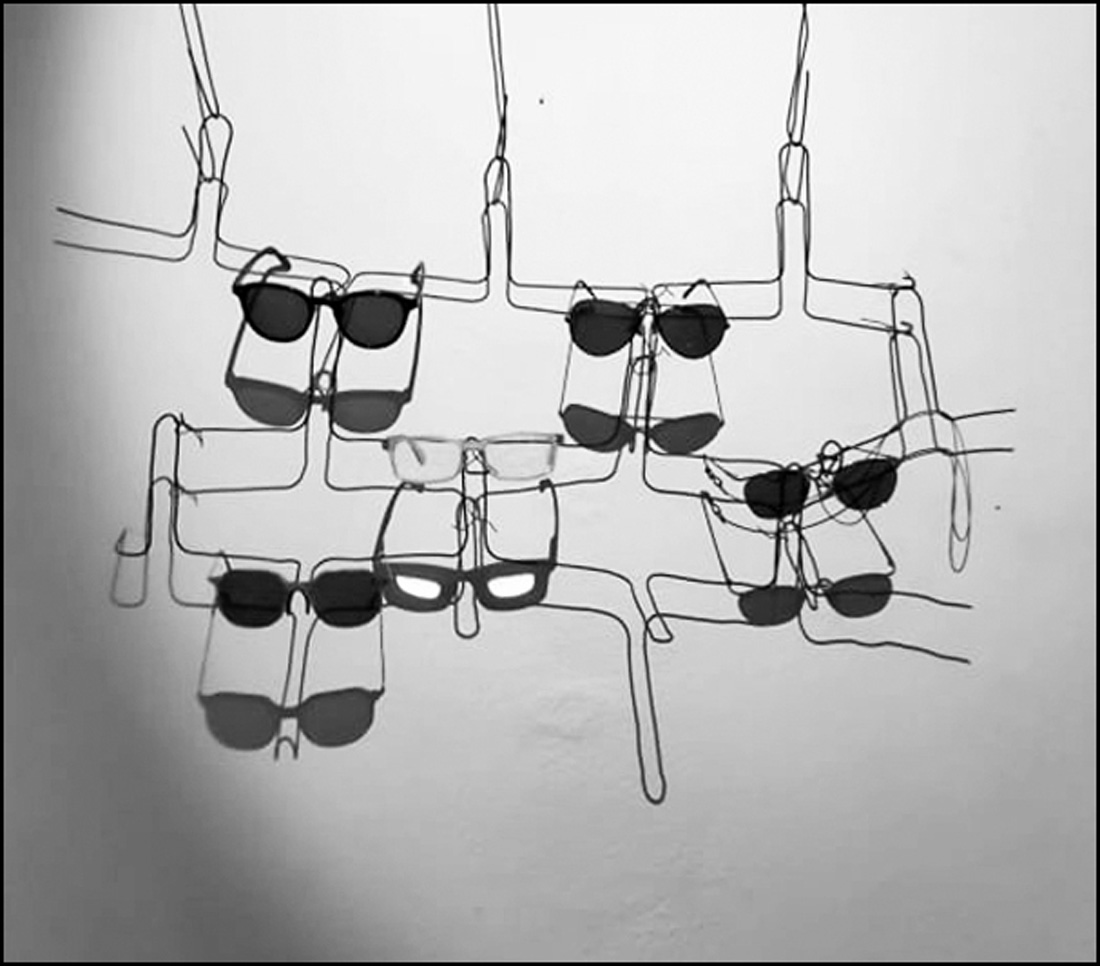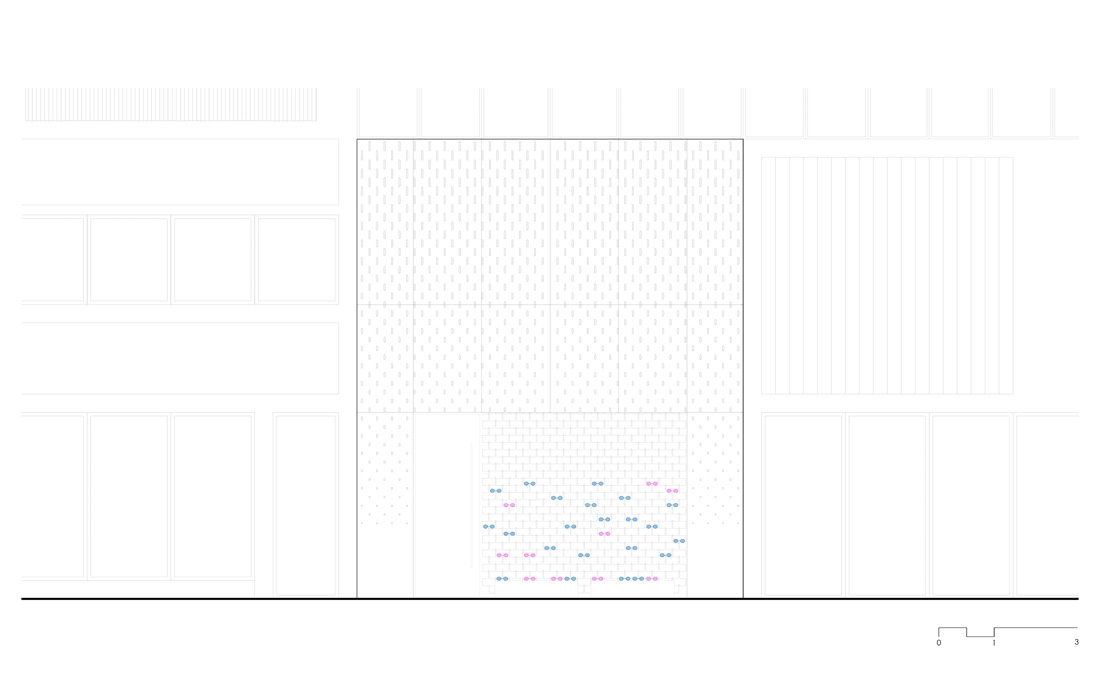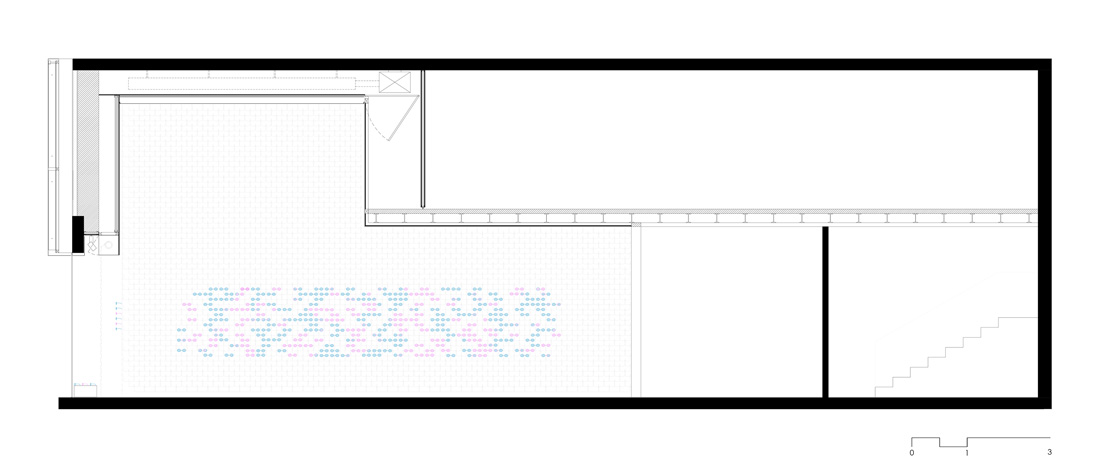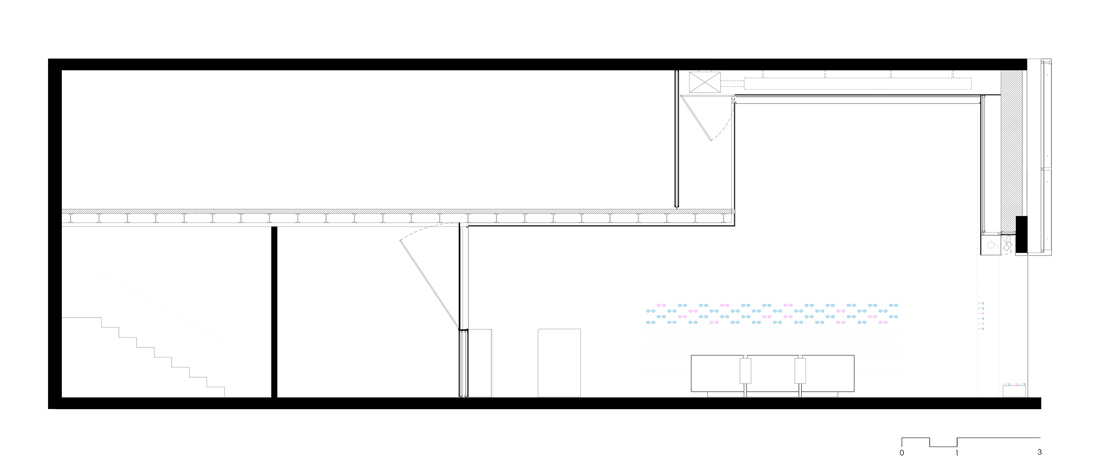 Credits
Interior
Mold Architects; Iliana Kerestetzi
Lighting Design; Athanassios Danilof
Client
Centro Ottici, Farmaki
Year of completion
2020
Location
Athens, Greece
Total area
50 m2
Photos
Panagiotis Voumvakis
Project Partners
Main contractor
Aris Sfikas
Other contractors
QOOP, Light & Lighting Solutions – Barrisol
Related posts
Powered by