This 50sq.m apartment, constructed at 1977, consists of an entrance area, a living room, a kitchen, a bedroom and a small bathroom. The layout was maintained with a single intervention: a sliding door which connected the hall with the bedroom is replaced with an arch in order to provide a sense of openness but with a reference to seventies architecture. The other key point of the redesign was the revealing of the mosaic floor, which used to be covered with tiles.
The living room is dominated by calmness that results from the shades of broken white and its Scandinavian decorative identity. Furthermore, it functions as a guest room with a closed wardrobe and the sofa-bed.
The soft salmon hue gives brightness at the kitchen, where the marble sink shifts from its origin place and stands out as it gets integrated with the marble wall plate and the counter. A balanced but dynamic composition occurs in the bedroom with the dark green on the wall along with wood and earth tones.
What makes this project one-of-a-kind?
The challenge in this 50 sq.m apartment, located in Kaisariani, with design philosophy coming from the 1970's was to highlight and respect the core architectural elements of the apartment, as well as the period to which it refers, seeing through a more modern gaze. Therefore we used a very delicate architectural approach.
The mosaic floor was revealed and enriched with the special mosaic construction of the bathroom's sink which takes full advantage of the bathroom's length.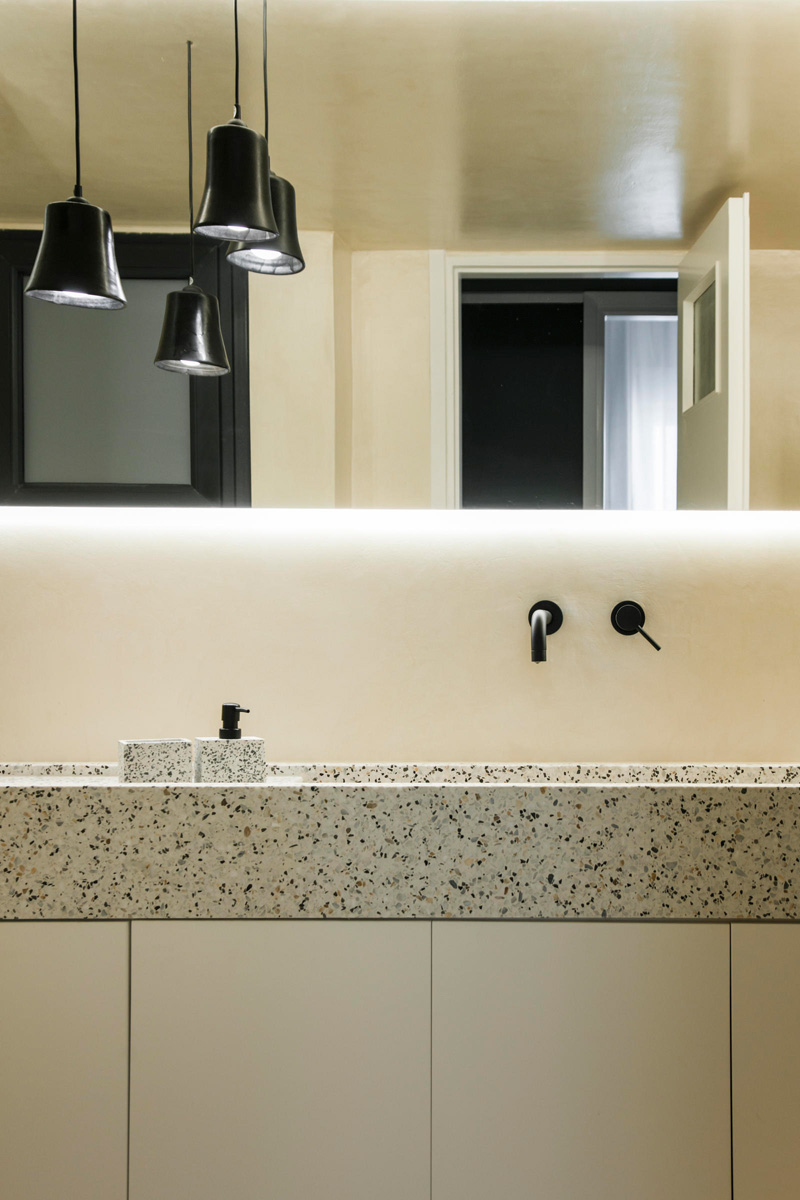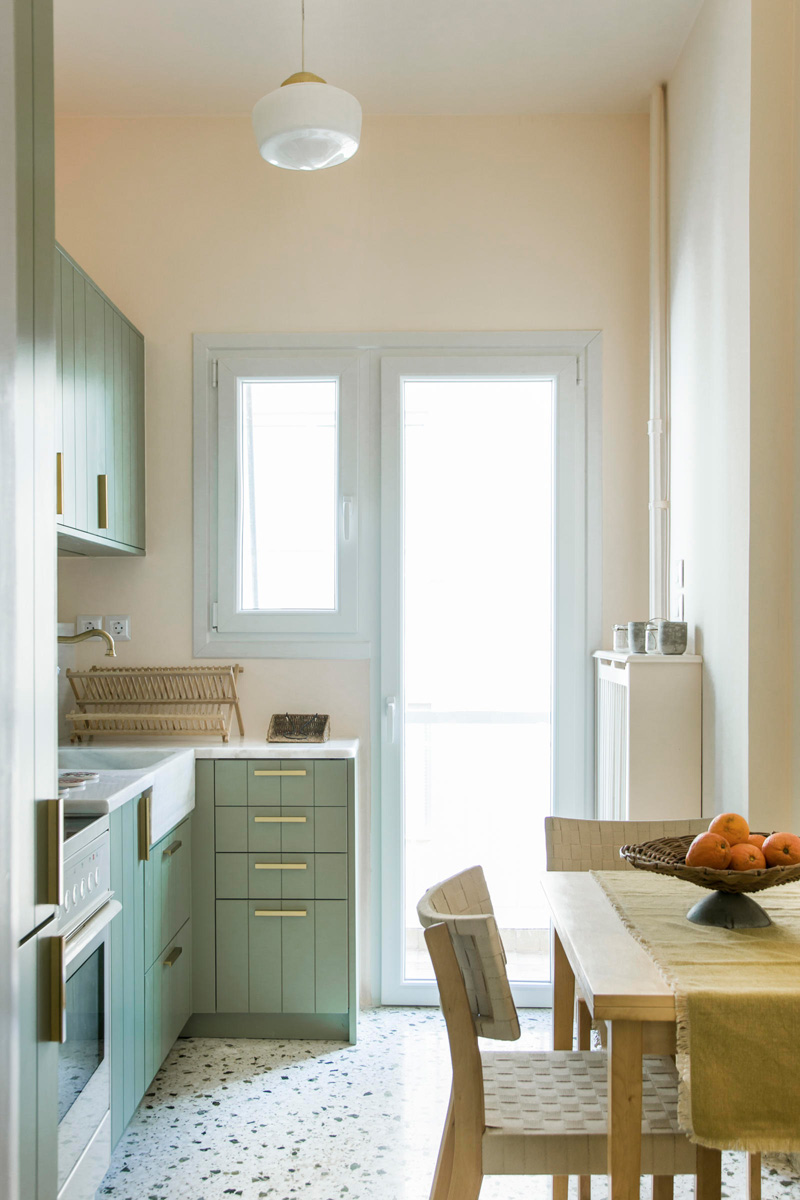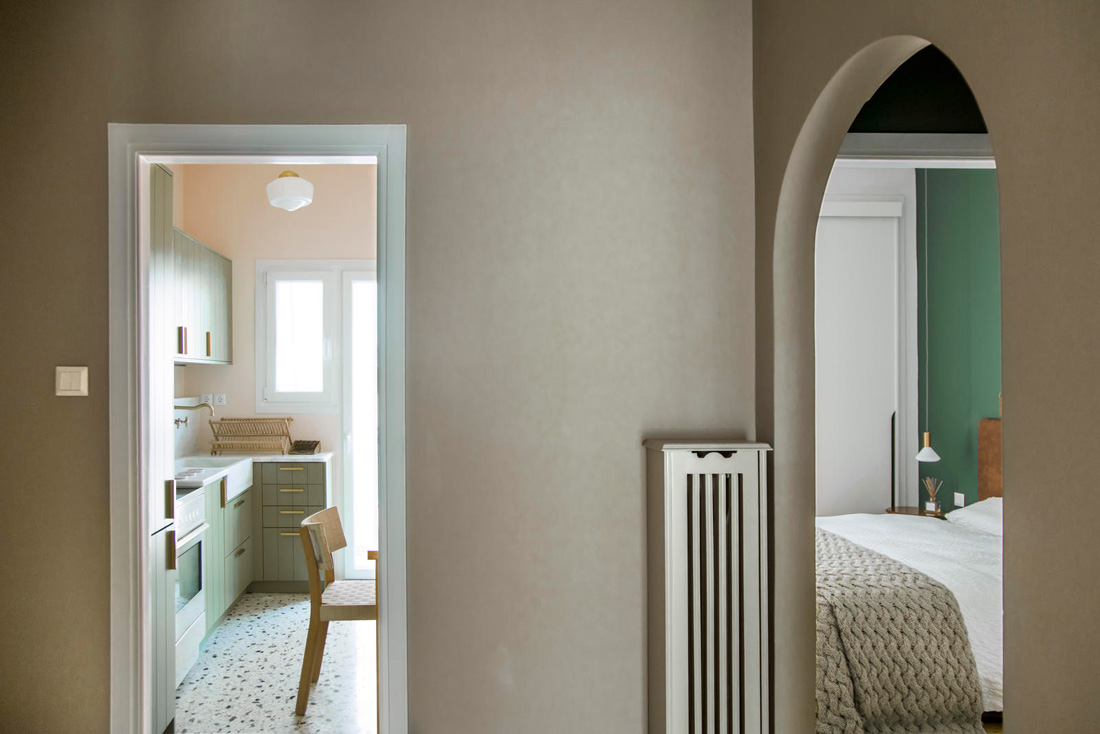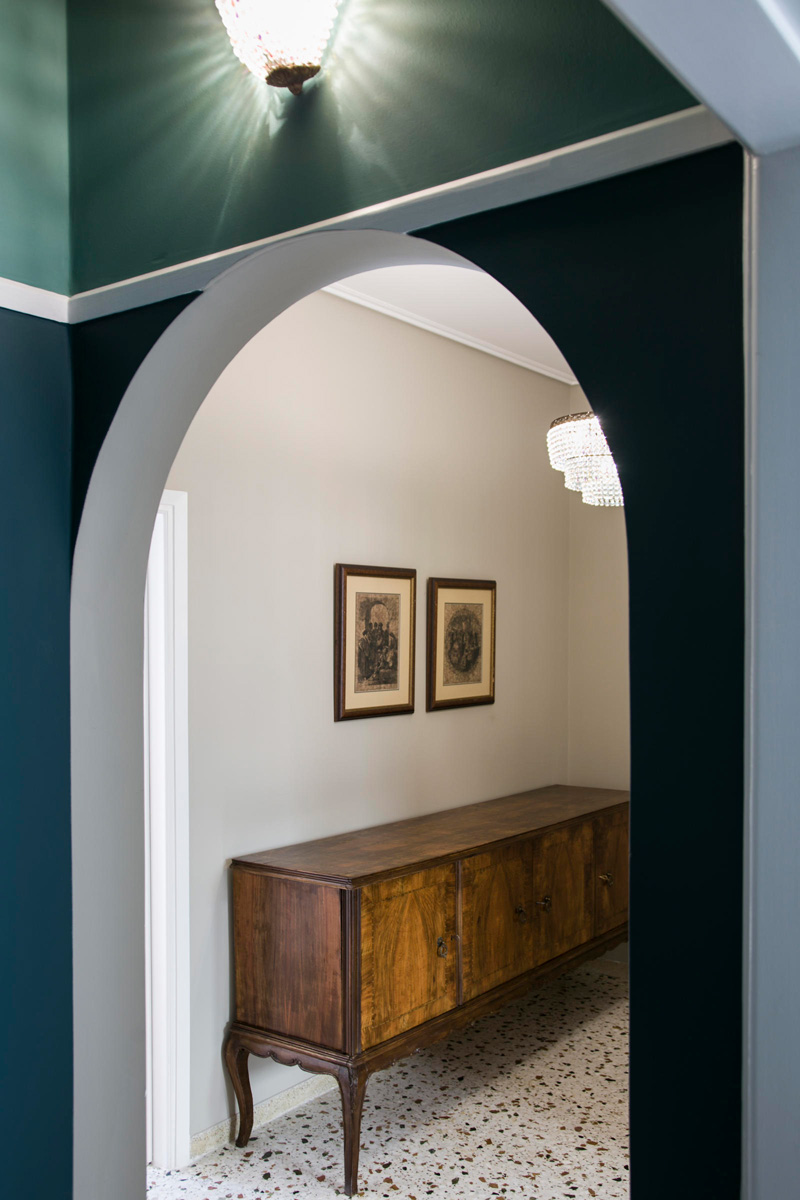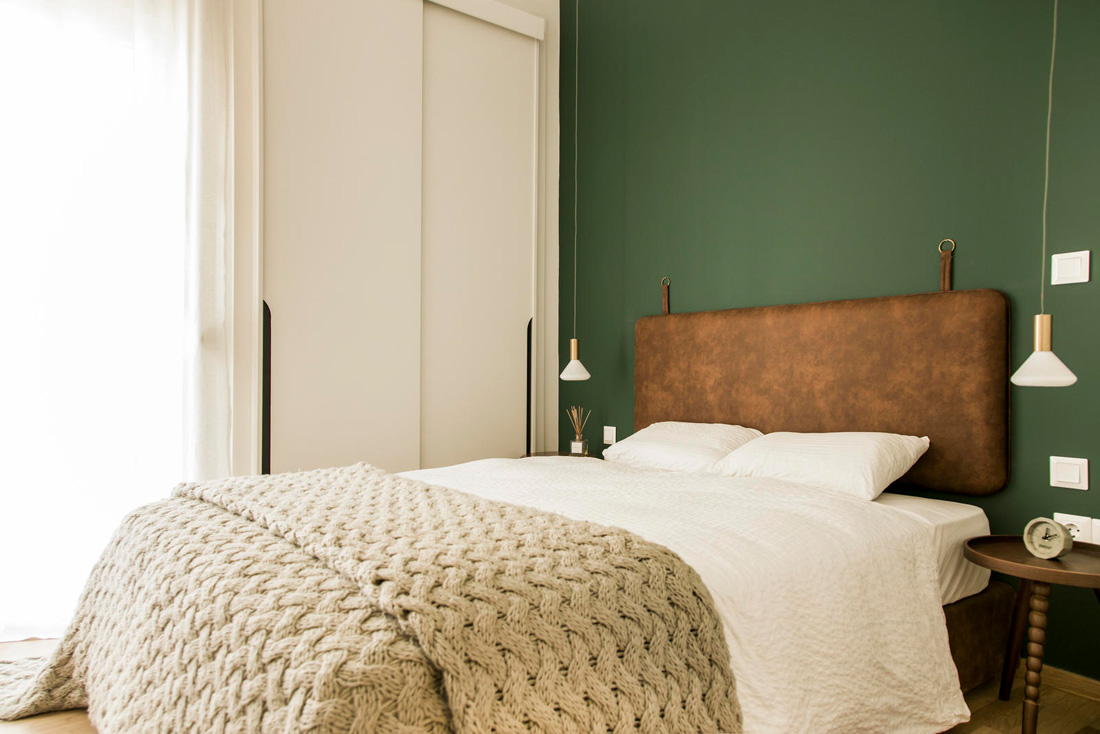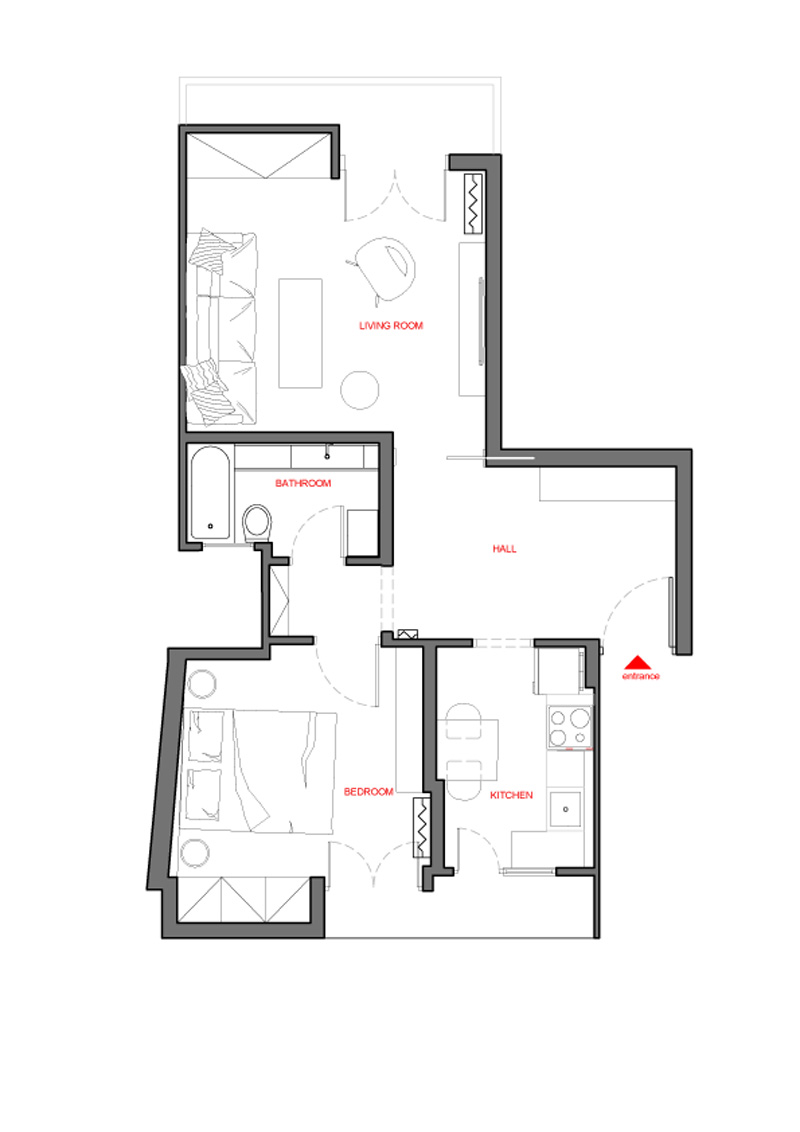 Credits
Interior
Ecinteriors; Evelyn Chatzigoula
Client
Private
Year of completion
2019
Location
Kaisariani area – Athens, Greece
Total area
50 m2
Photos
Ellie Ntoutsi
Project Partners
Main contractor
Ecinteriors
Other contractors
Gavalas Kitchen, Elementi Bed Company, INTERNIDESIGN, Paraphernalia I.K.E., Sasha Haddad Illustrations, mosaikodapedo, ISOMAT Greece, Dimitra Tsourdini Ceramic Sculpture, STUDIO ARONI design materials, Aluplast.gr
Related posts
Powered by