During the renovation works on an ancient heritage building from the late 18th century on Vienna's traditional Berggasse, a bricked up staircase was found. It led to a twelve-meter-deep second cellar area with approximately 250 square meters. Located between Votivkirche and Sigmund Freuds apartment, this cocktail and underground bar is an aesthetical gem.
Historical investigations showed that it was a semi legal establishment in the 50's and 60's in an era of Vienna's flourishing jazz scene represented by names as Joe Zawinul or Fatty George. So the generic "genius loci" did not have to be invented but simply revealed.
The circulation and dramaturgy of the cocktail bar starts at an undecorated, narrow entrance door that leads via a first basement level, containing the wardrobe and a mirrored vestibule to a "floating" stair case, which suggests a touch of "Sunset Boulevard". This pathway leads directly to the seven-meter main bar. Several alcoves, a hidden booth, the smallest art gallery in Vienna and secret hallways surround the centre piece and give the impression of a nearly surreal venue fallen out of times.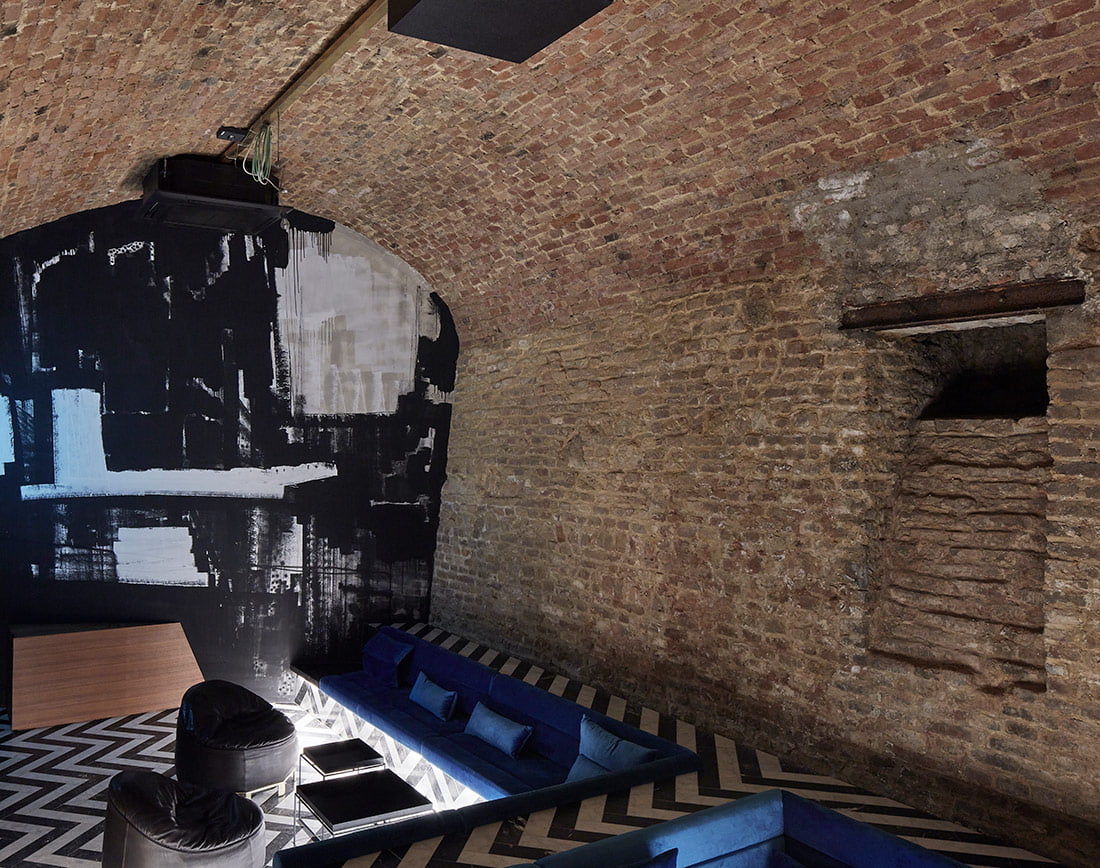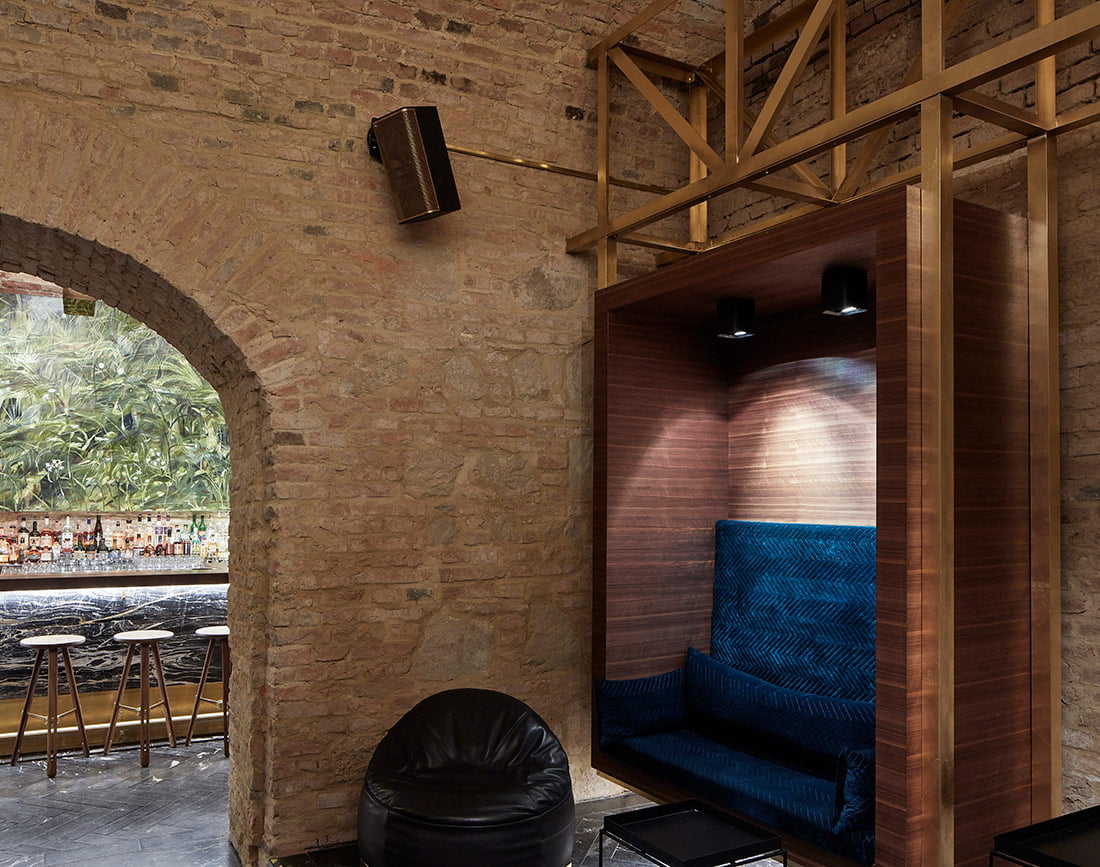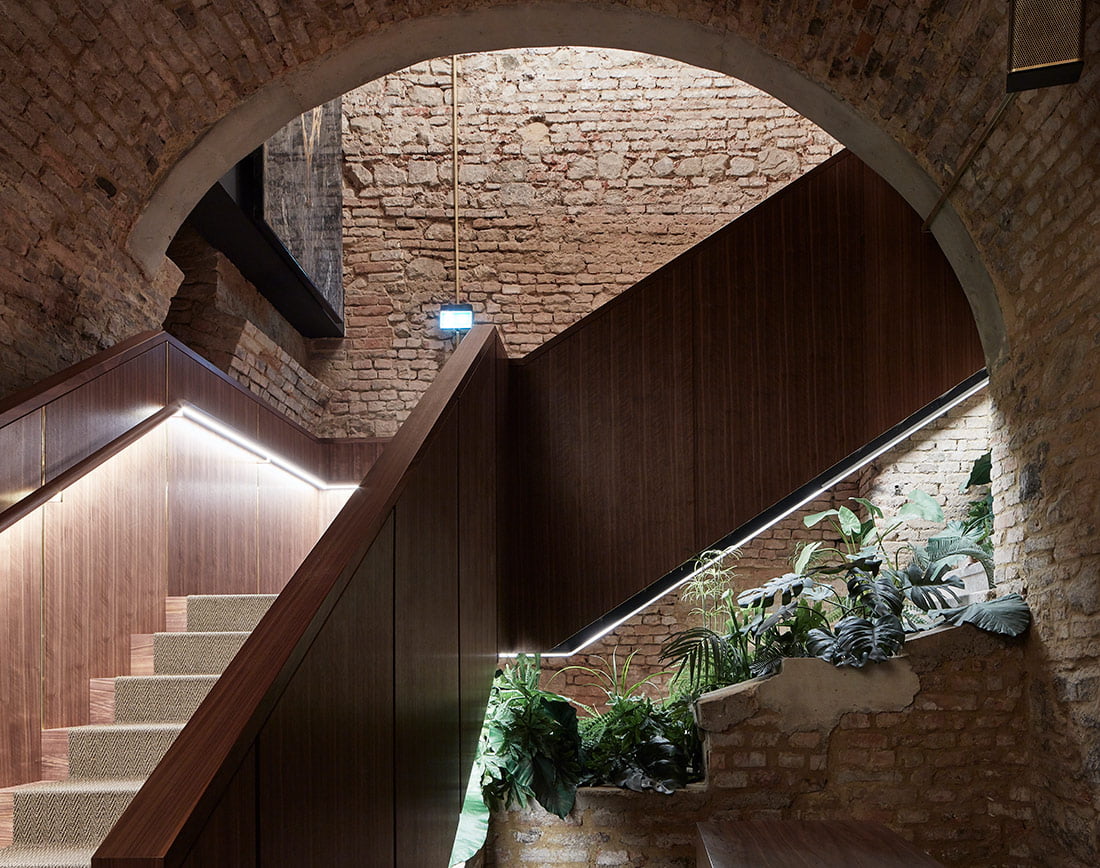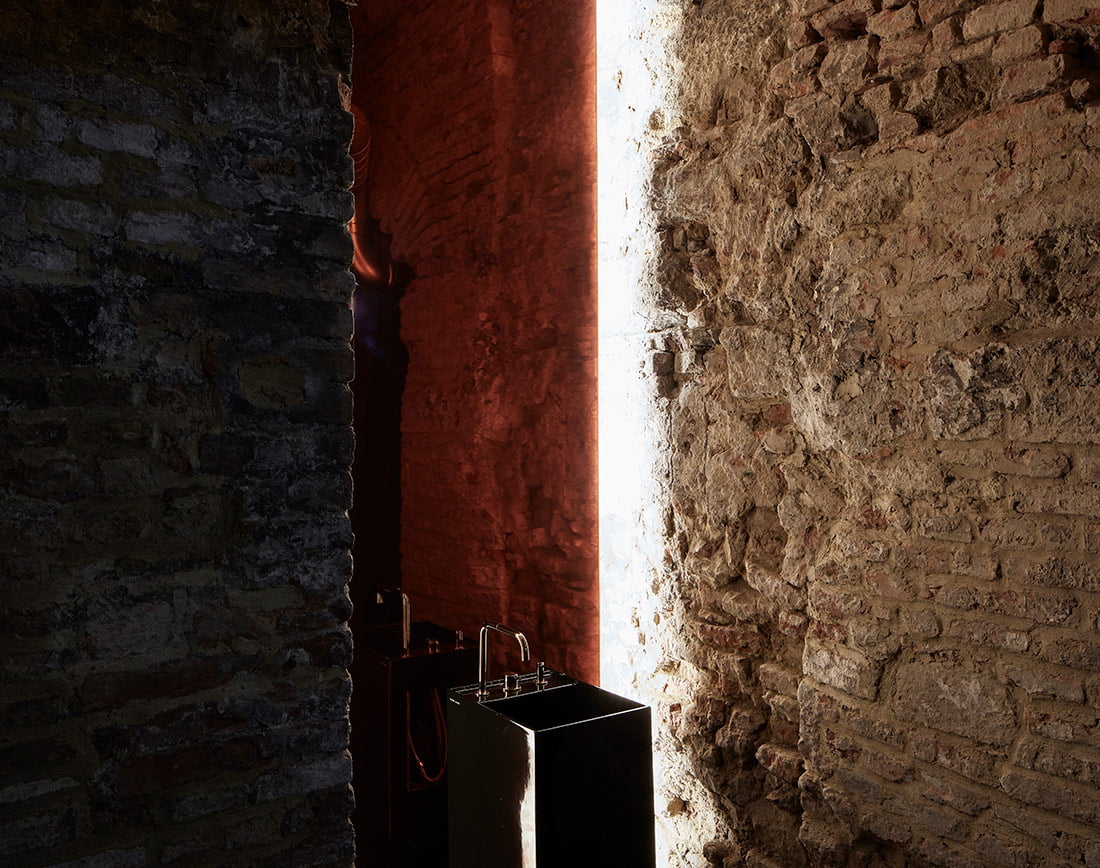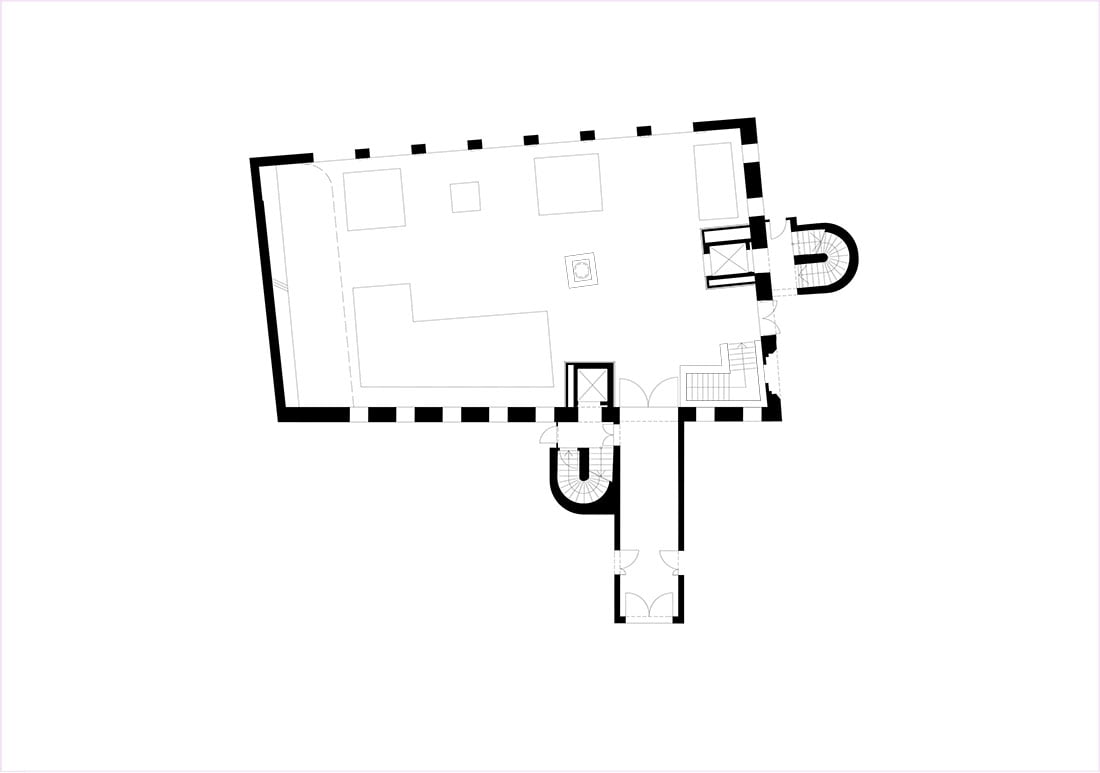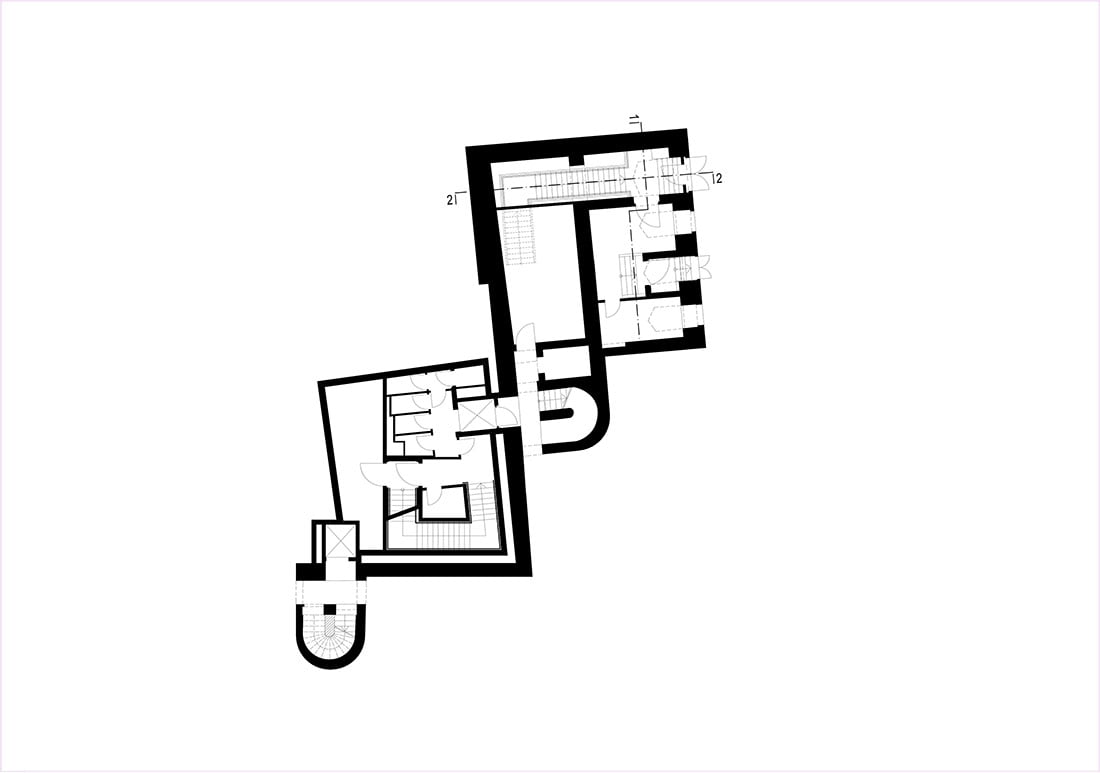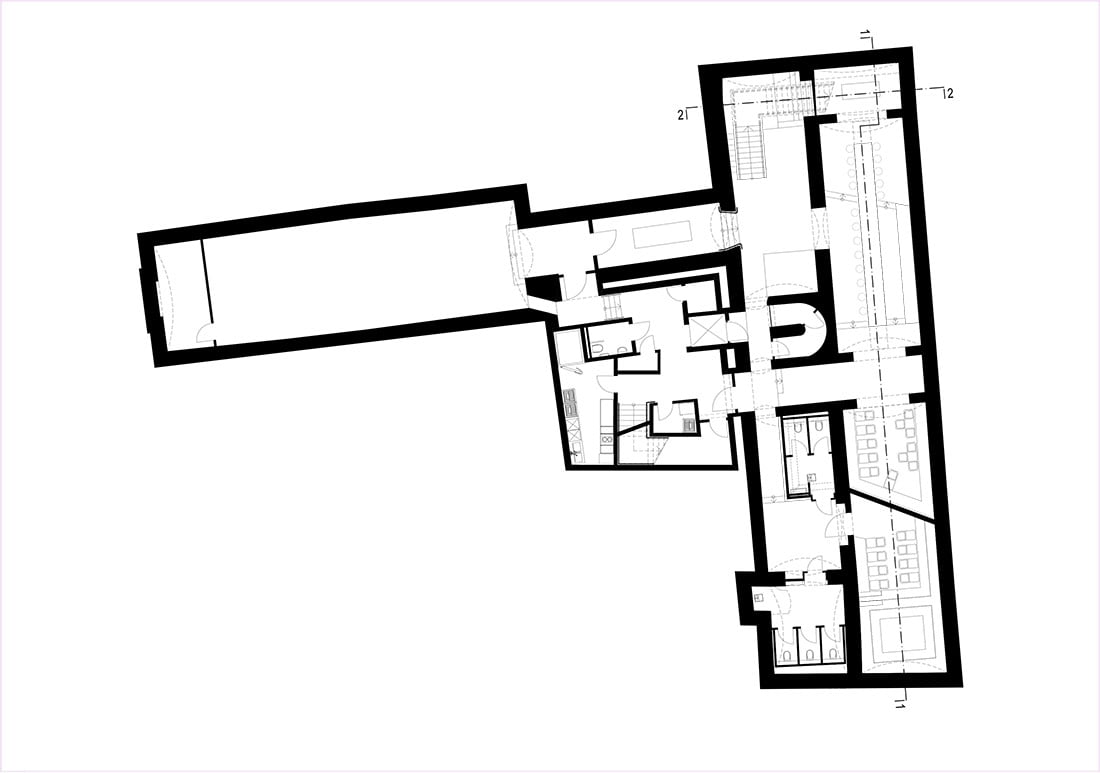 Credits
Project Partners
OK Atelier s.r.o., MALANG s.r.o.
Related posts
Powered by