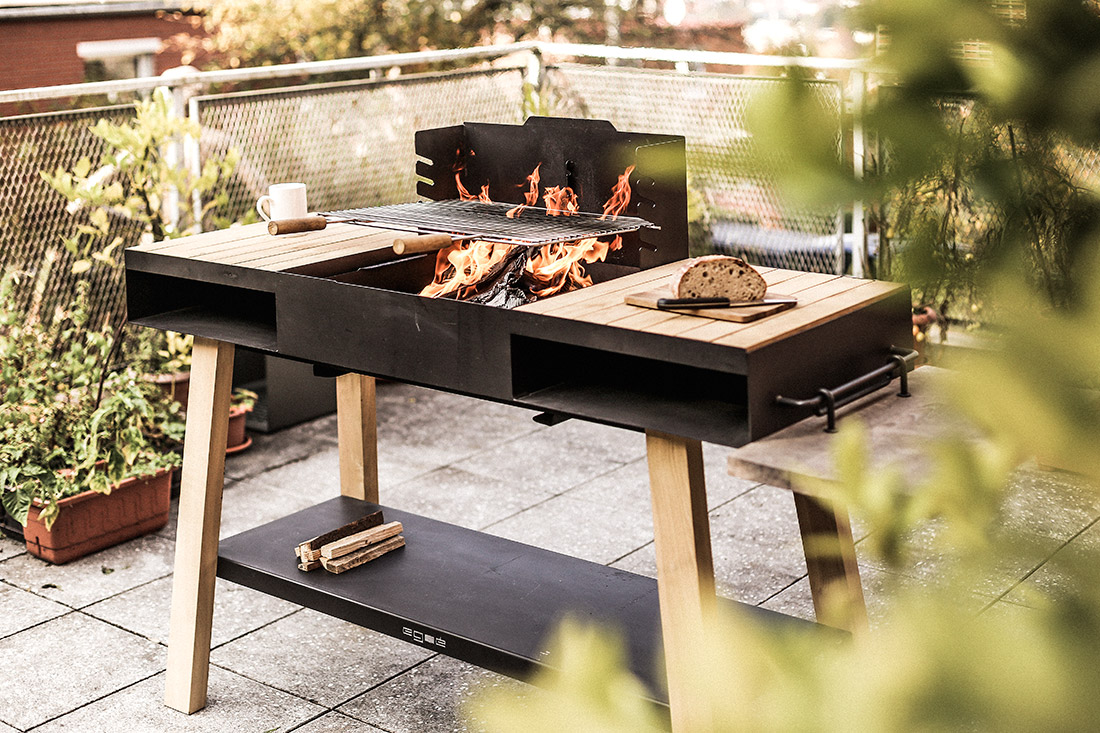 Back to Fire is a collection of fireplaces and grills for outdore use. The simplicity of design and good functionality are the main features of the products…made of steel with refractory coating, grill grids are made of stainless steel. Wooden parts consist of acacia wood. Back to Fire means Back to Nature.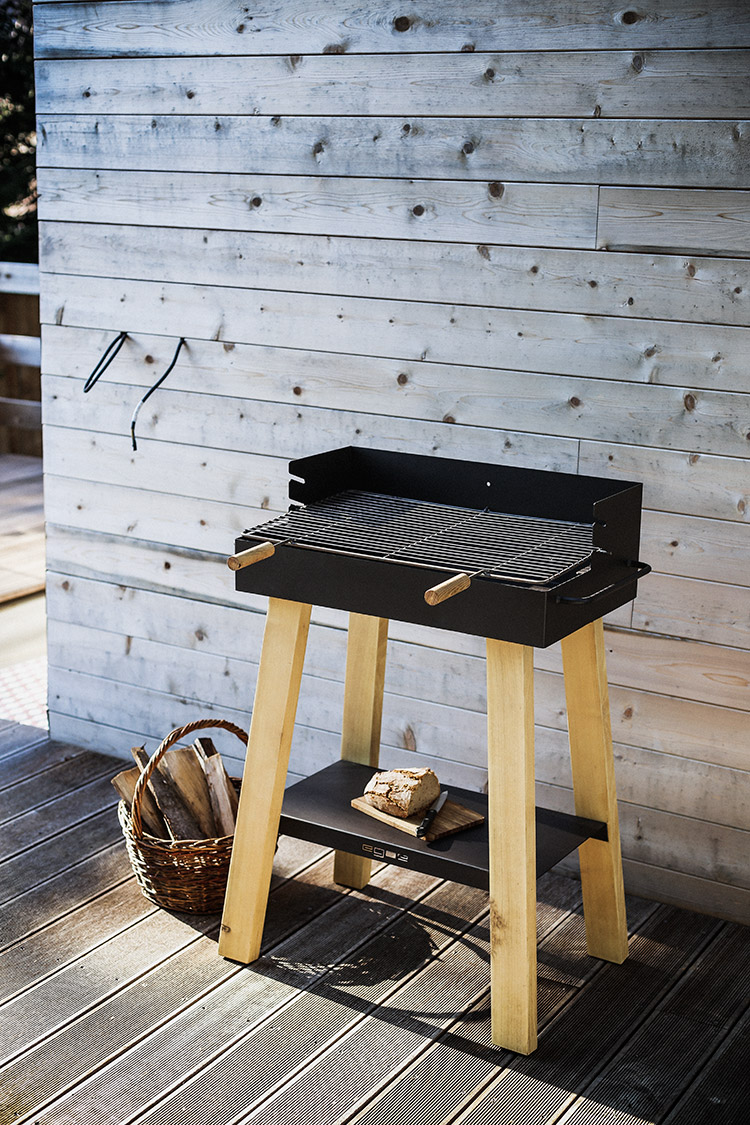 About the design studio:
Jiří Pelcl is a highly distinguished designer with a strong international reputation for working with a diverse array of media and materials. In1990 he founded Atelier Pelcl studio, lives and works in Prague in the Czech Republic.Alongside practical design activities for industrial production, his expertise lies in the theory of design, lecturing at domestic and foreign colleges. Some of his best known commissions include Vaclav Havel´s study in Prague Castle and many other projects in the Czech Republic and abroad.He has received many awards and his work is internationally acclaimed with permanent design collections in prominent museums such as MoMA New York and many others. www.pelcl.cz
About the producer:
Egoe is a brand founded by the company " mmcité", which has been designing and manufacturing modern outdoor furniture for 25 years. The goal was not to design something exclusive, but to create a modest and refined collection that's in harmony with its surroundings.
The philosophy of Egoé:  We want our products to enrich the lives of those those who just have to be outdoors. For the garden, there's Egoé life outdoor furniture; for the road, there's the Egoé nest camping installation; and for a whole range of other outdoor leisure activities, there's Egoé move. No matter the season, we want you to feel at home, outside.Only an outdoor environment can break through our inner and outer barriers, and spark a renewal of our minds and bodies. For this reason, we have to leave our comfort zone and seek experience. www.egoe-life.eu
FILE
Designer: Jiri Pelcl, Atelier Pelcl
Producer: EGOE life s.r.o.
Country: Czech Republic
Year of production: 2017
Photos: Dušan Tománek
Text provided by the authors of the project.