The extension of the existing building by Swiss architects Burkhalter-Sumi from the 1990s continues the kindergarten as a single-storey structure. The three groups and the movement room are docked to the corridor. The dining room, as a prelude to the aforementioned sequence of rooms, faces the courtyard-like outdoor space between the new and the existing structure to create the social centre of the kindergarten.
The three new groups are individually arranged around outdoor rooms that can be used in a variety of different ways. This allows for each group to have a qualitative degree of individuality and an immediate connection to the surrounding nature. Furthermore it creates a valuable spatial and social balance between the arrival side and the greener south side, which is interwoven with the building structure.
The project takes over elements of the existing building and playfully develops them further in such a way that the existing and the extension are subtly merged into a new whole.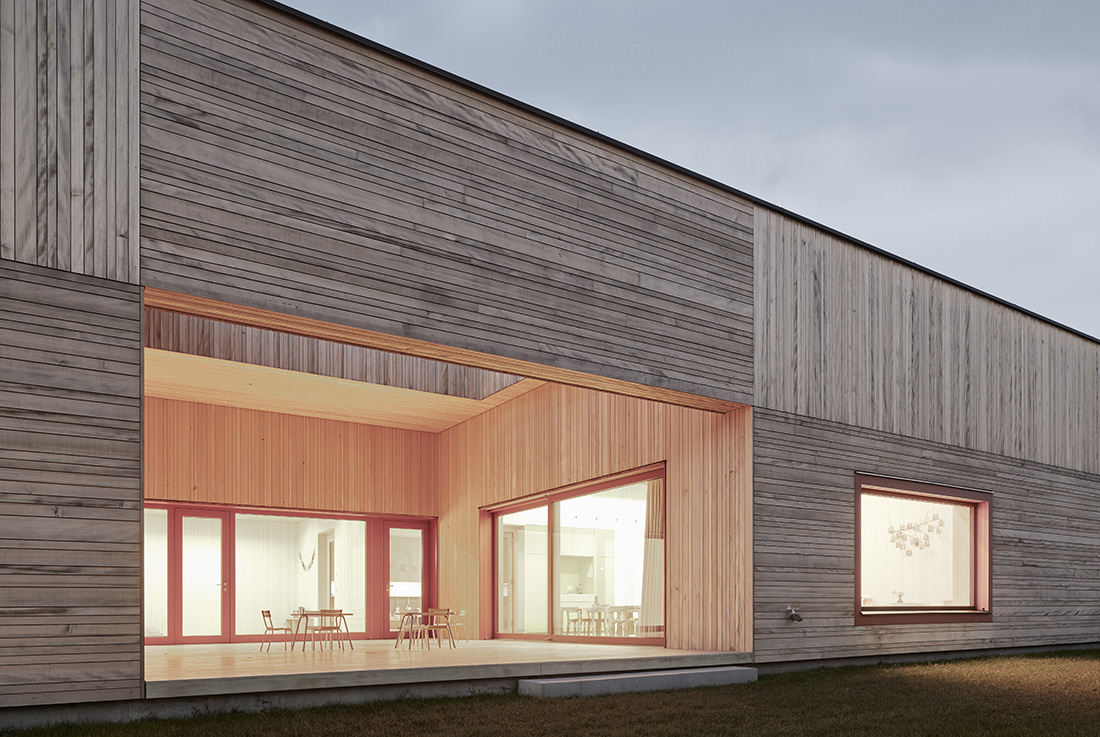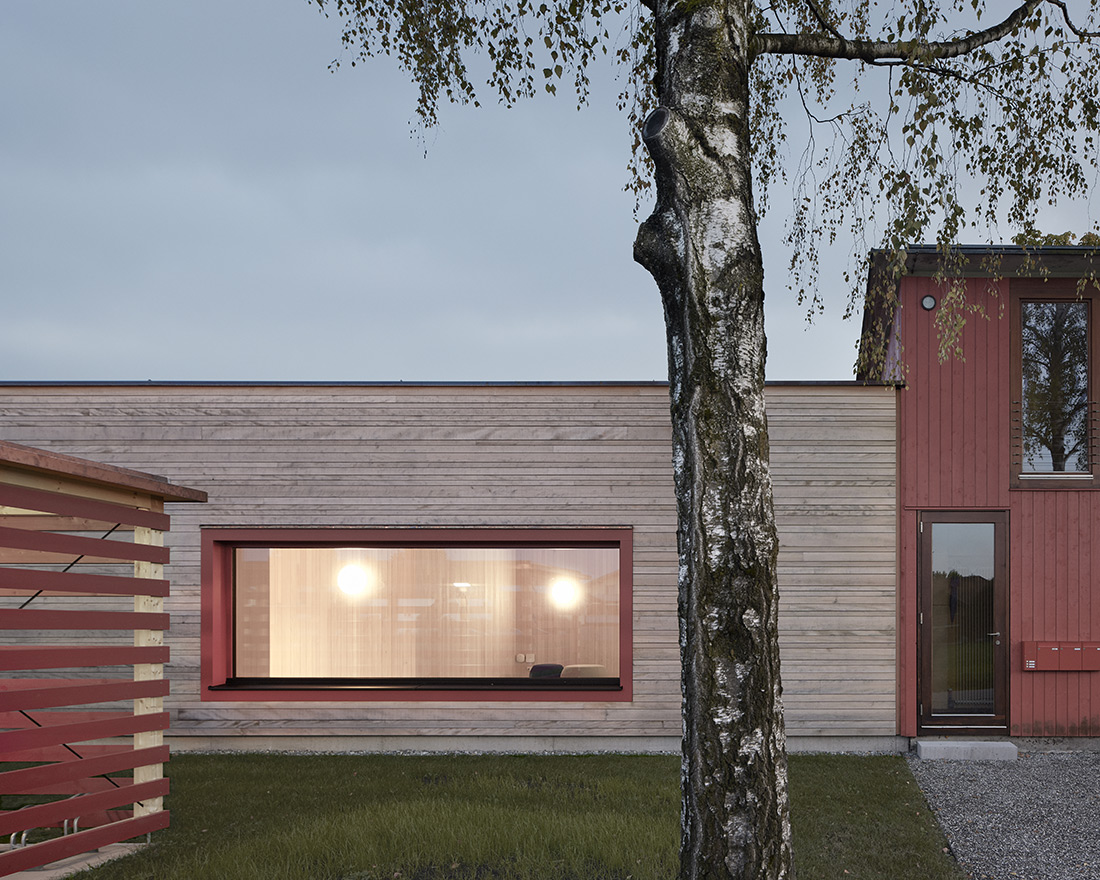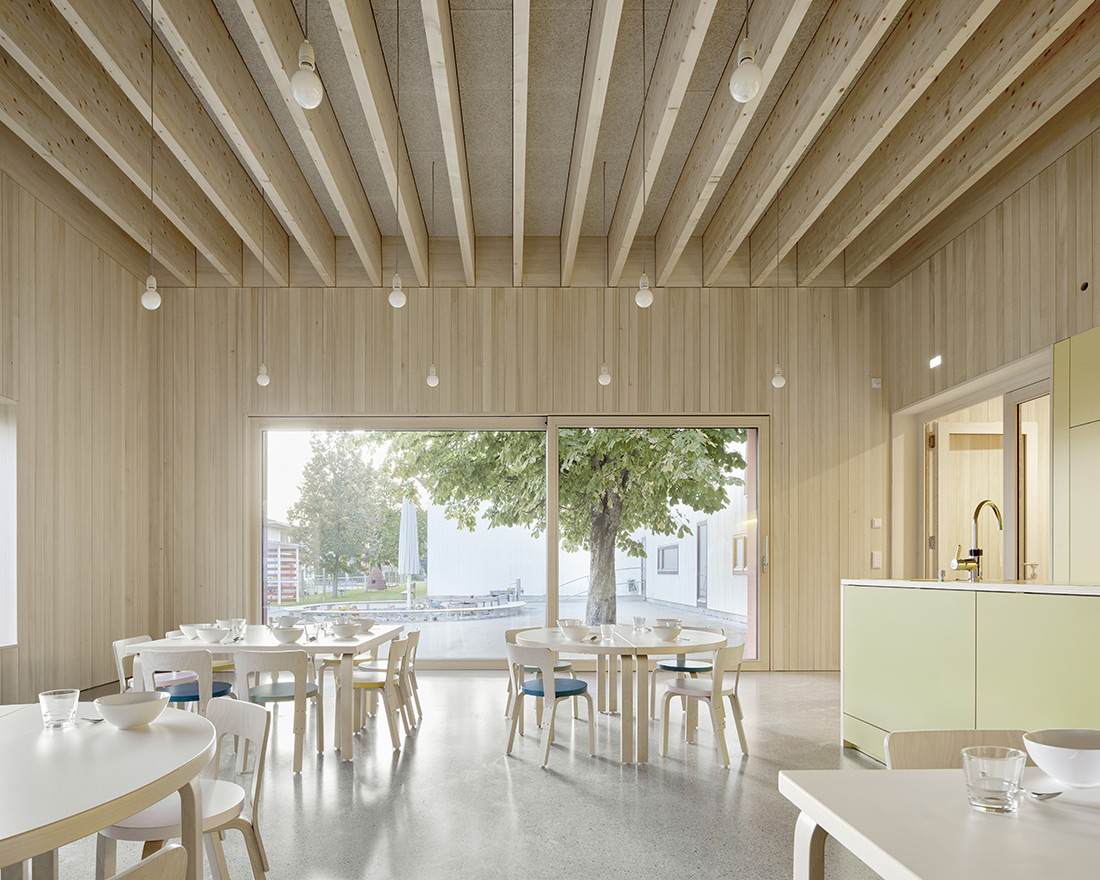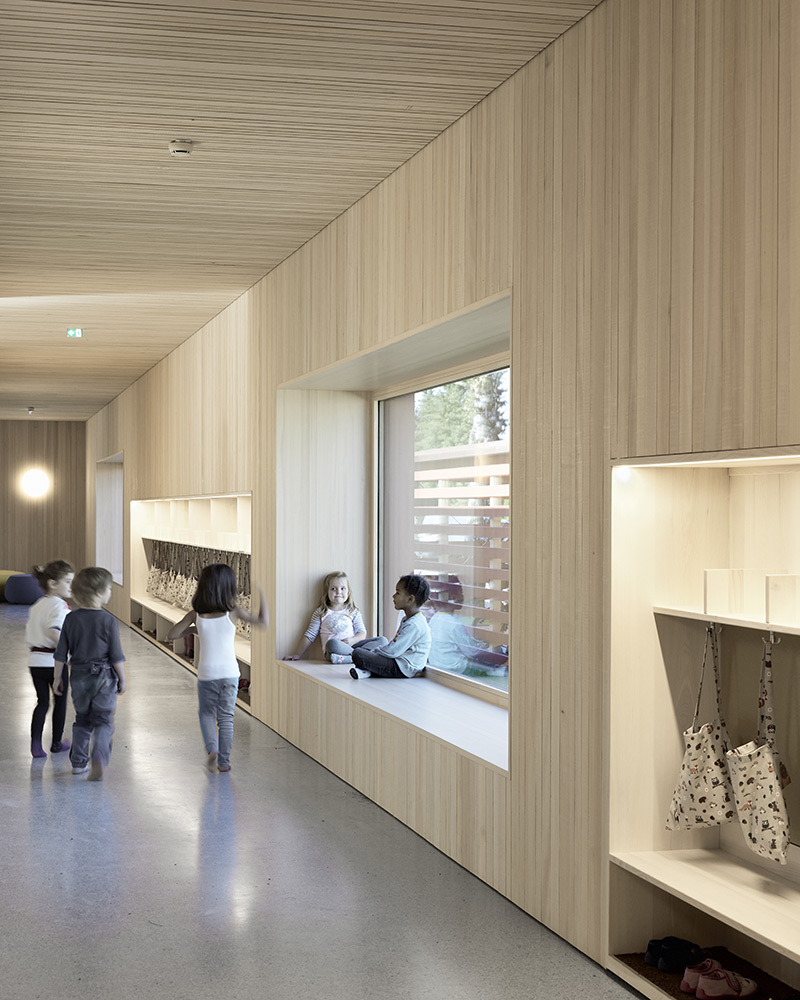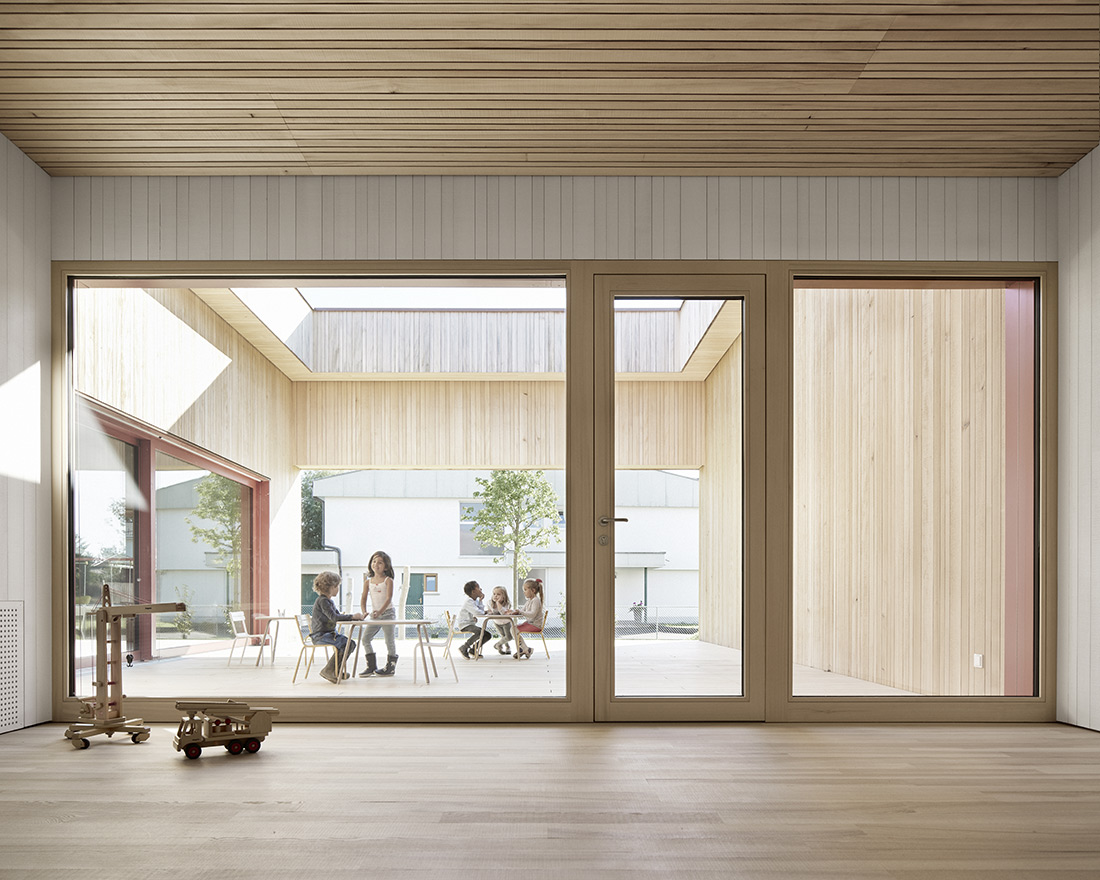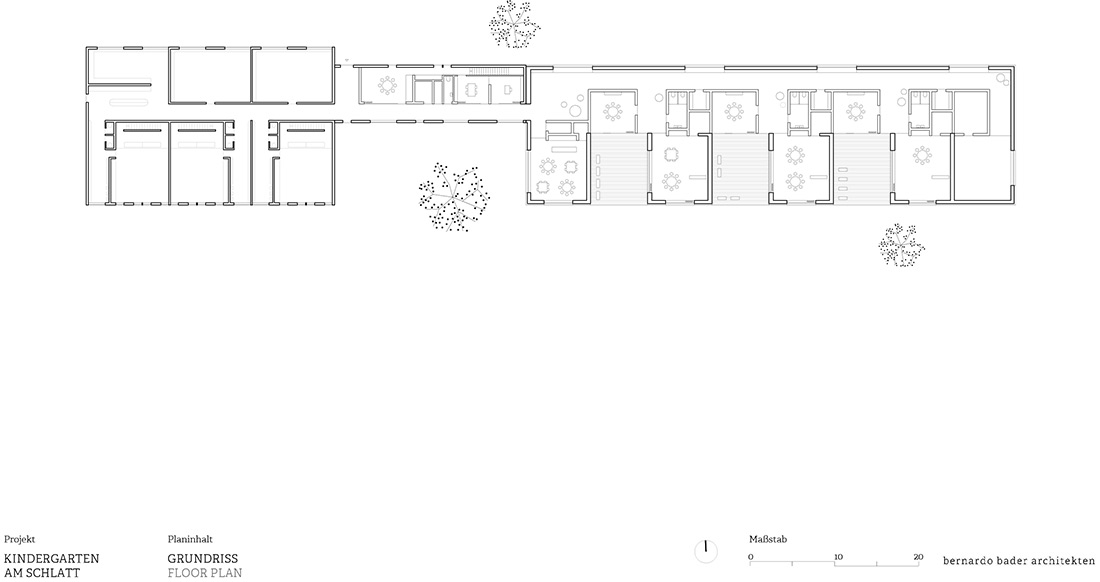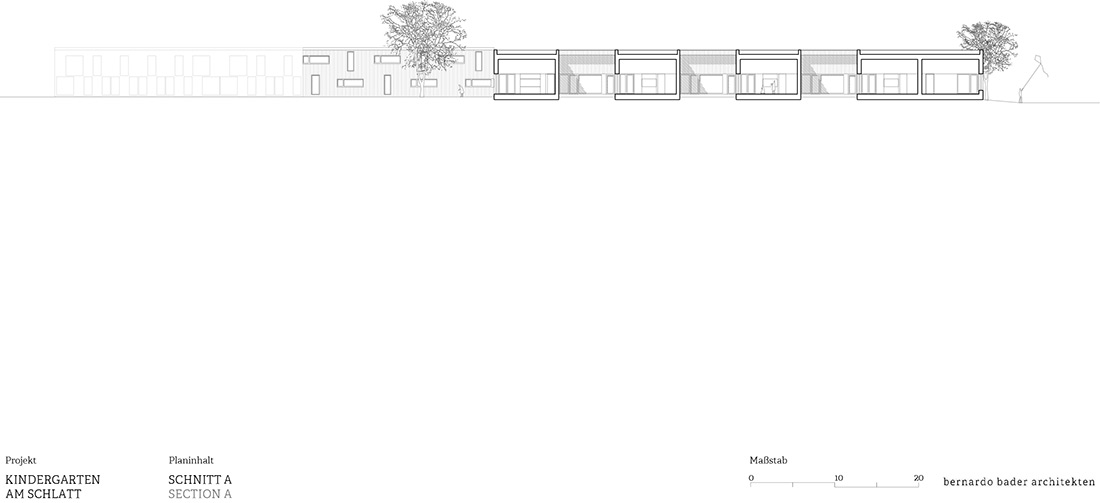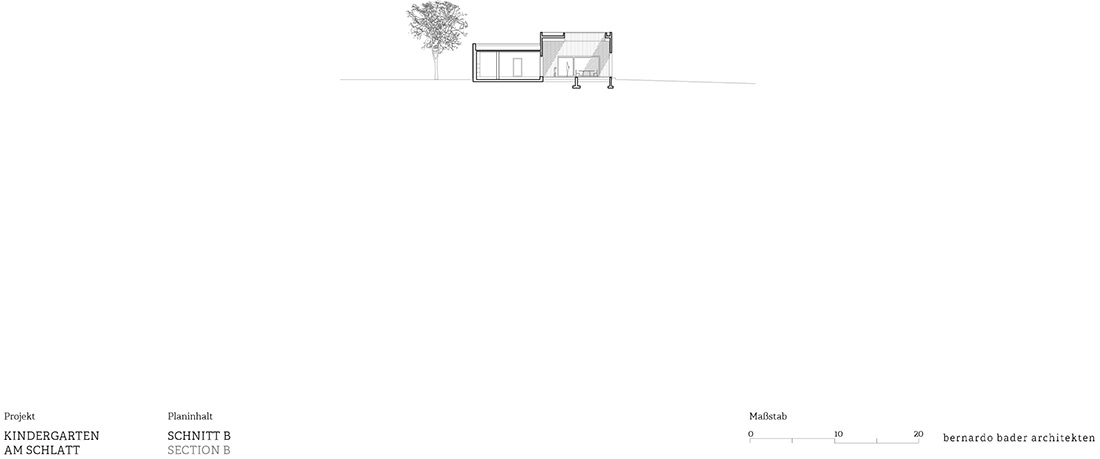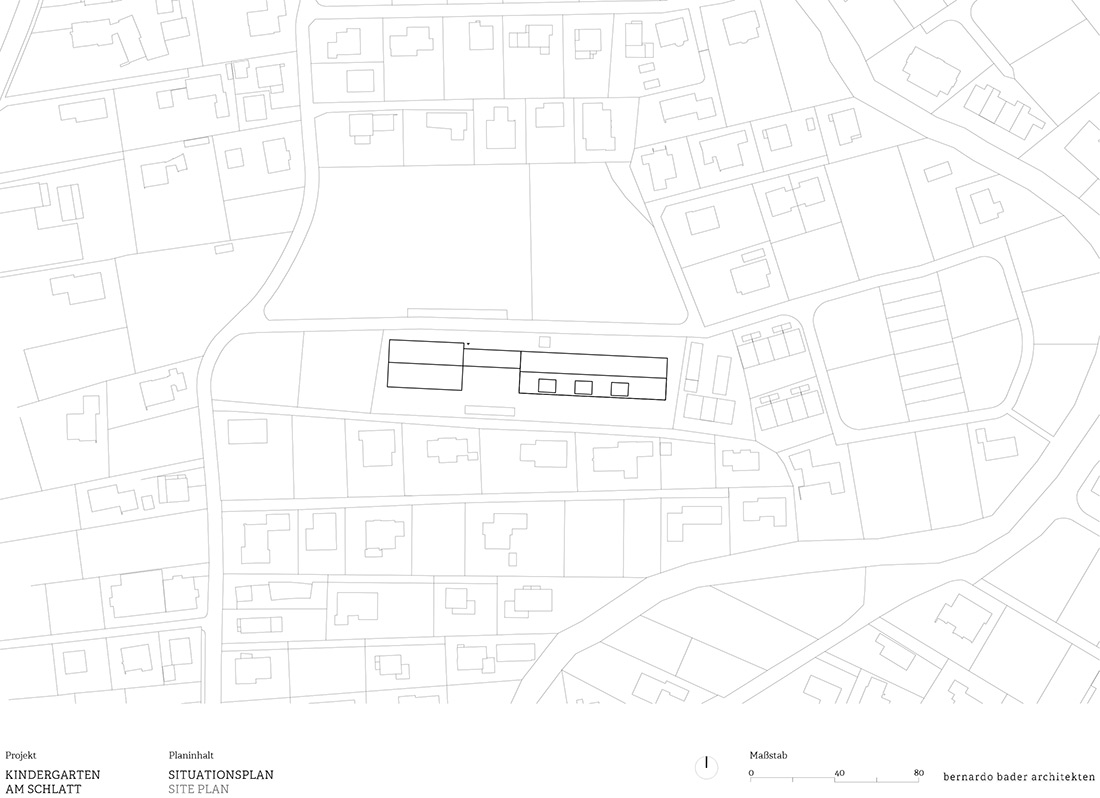 Credits
Architecture
bernardo bader architekten
Client
Marktgemeinde Lustenau
Year of completion
2020
Location
Lustenau, Austria
Total area
955 sqm total area
622 sqm usable area
Photos
Adolf Bereuter
Project Partners
DI Ingo Gehrer, GMI Ing. Peter Messner GmbH, Ludwig Schneider, SPEKTRUM Bauphysik & Bauökologie GmbH, Hinteregger, BauProjektLeitung Paul Martin, Kaspar Greber Holz- und Wohnbau GmbH
Related posts
Powered by