Inspiration:
My latest Sustainable Wearable Art collection reflects the exploration of form and structure. Between the Folds is where Art and Fashion come together to show that Sustainability is the way forward in the Fashion Industry. The focus of my work follows the incorporation of three-dimensional sculptural forms into fashion, exploring and solving the relationship between the organic human forms and the geometric forms by using recycled and sustainable materials only.
Materials and techniques:
Silhouettes of the garments are emphasized through hands-on manipulation of an innovative polyester textile made from 100% post-consumer plastic bottles, paper off-cuts and other recycled material such as paper cotton, paper cord and packaging belts. Each piece is handmade in a process that might be described as analogue, featuring origami folds and 3 dimensional geometric models exhibiting an unconventional sense of Fashion.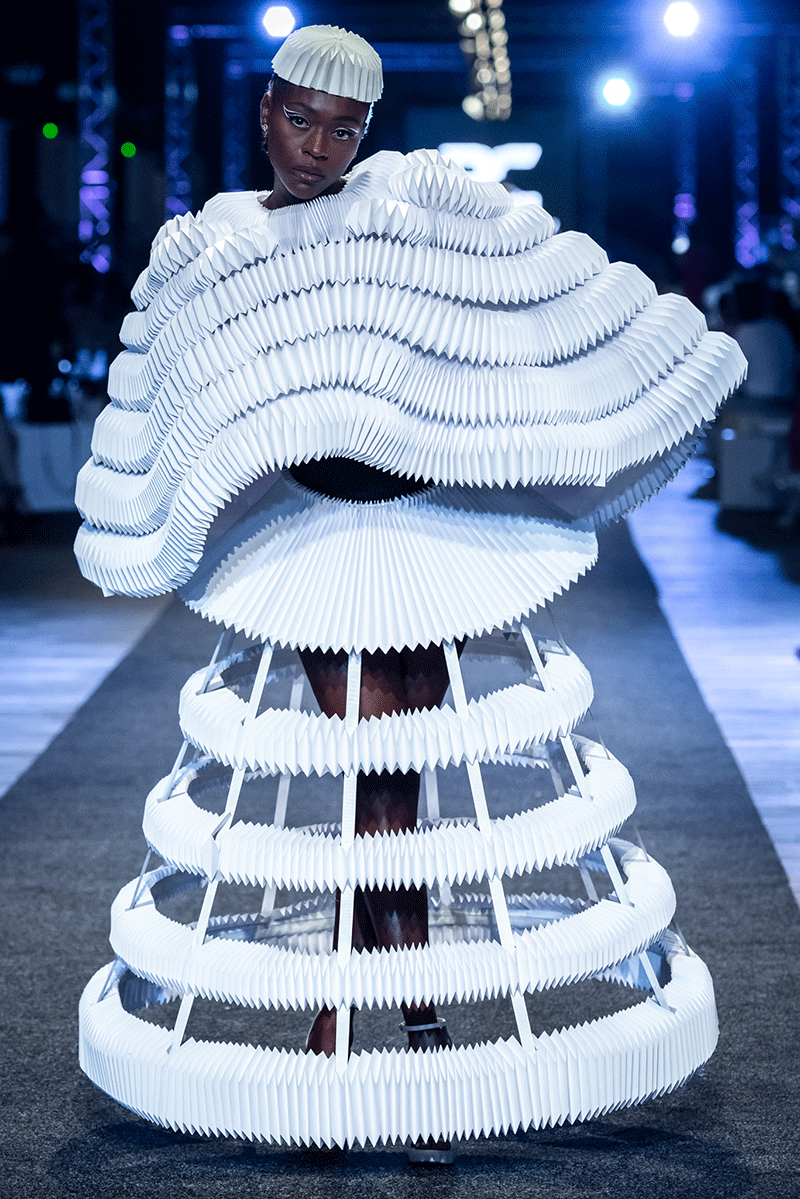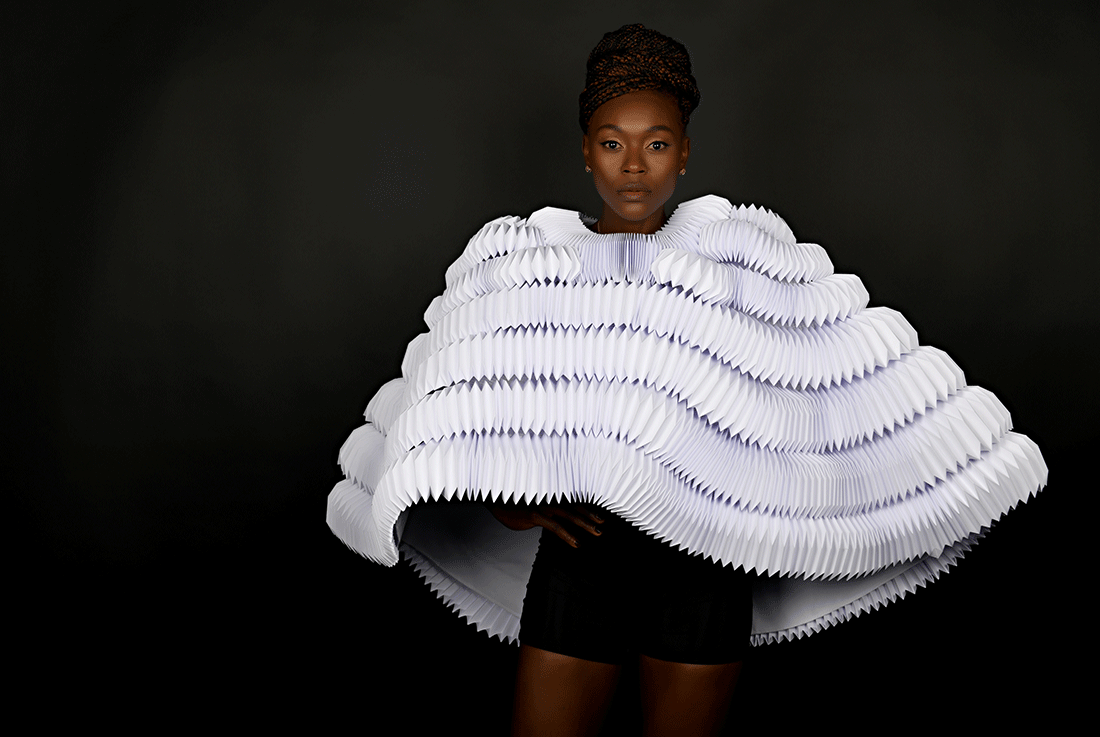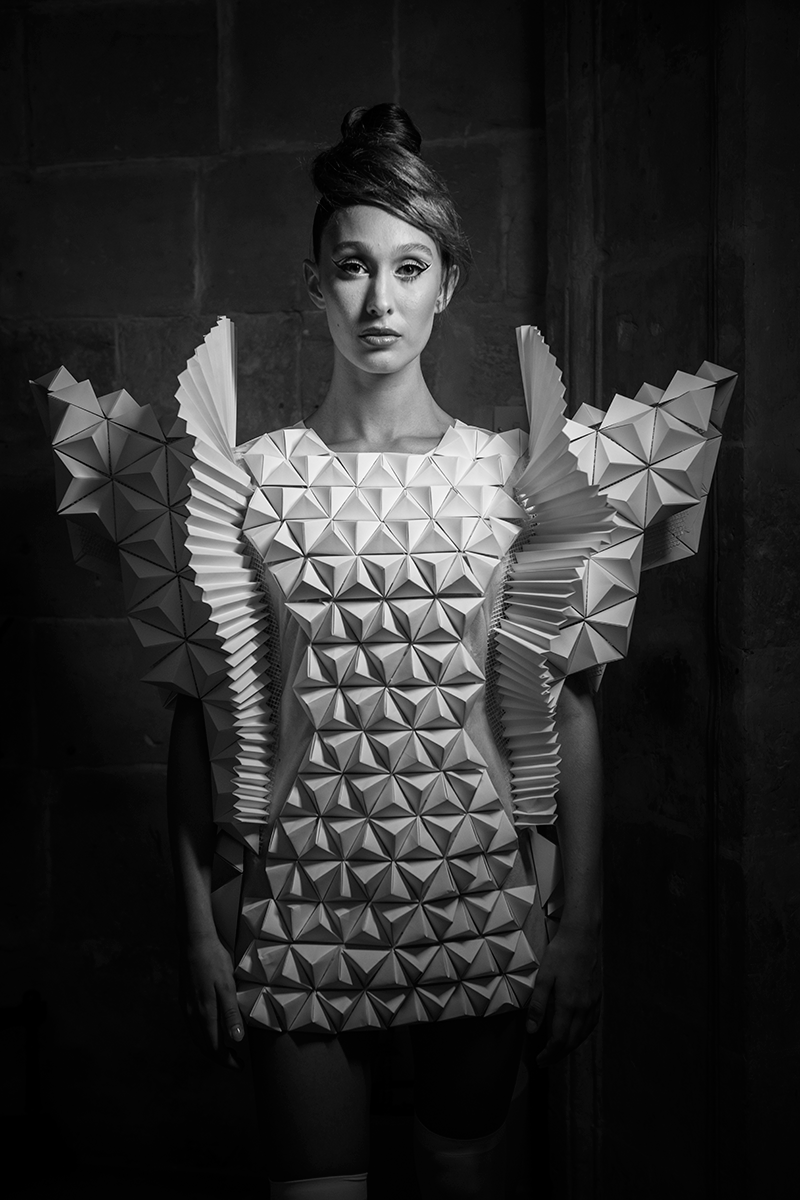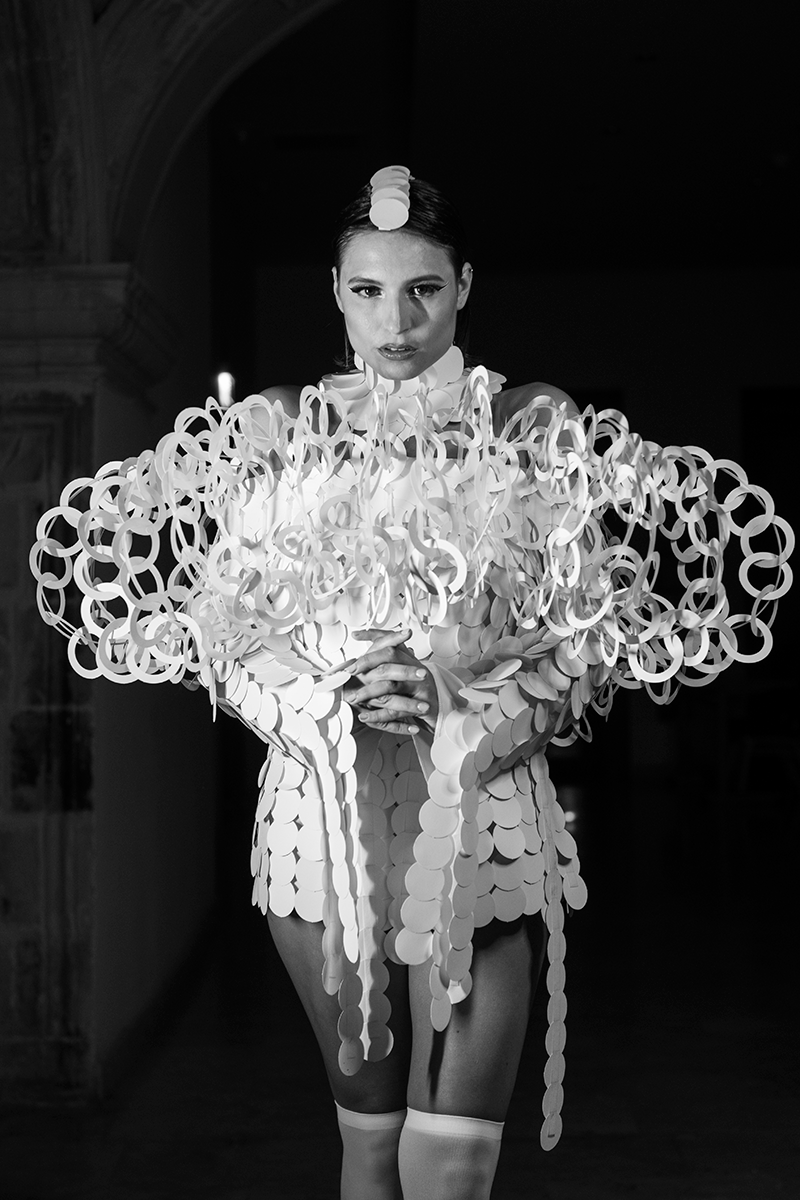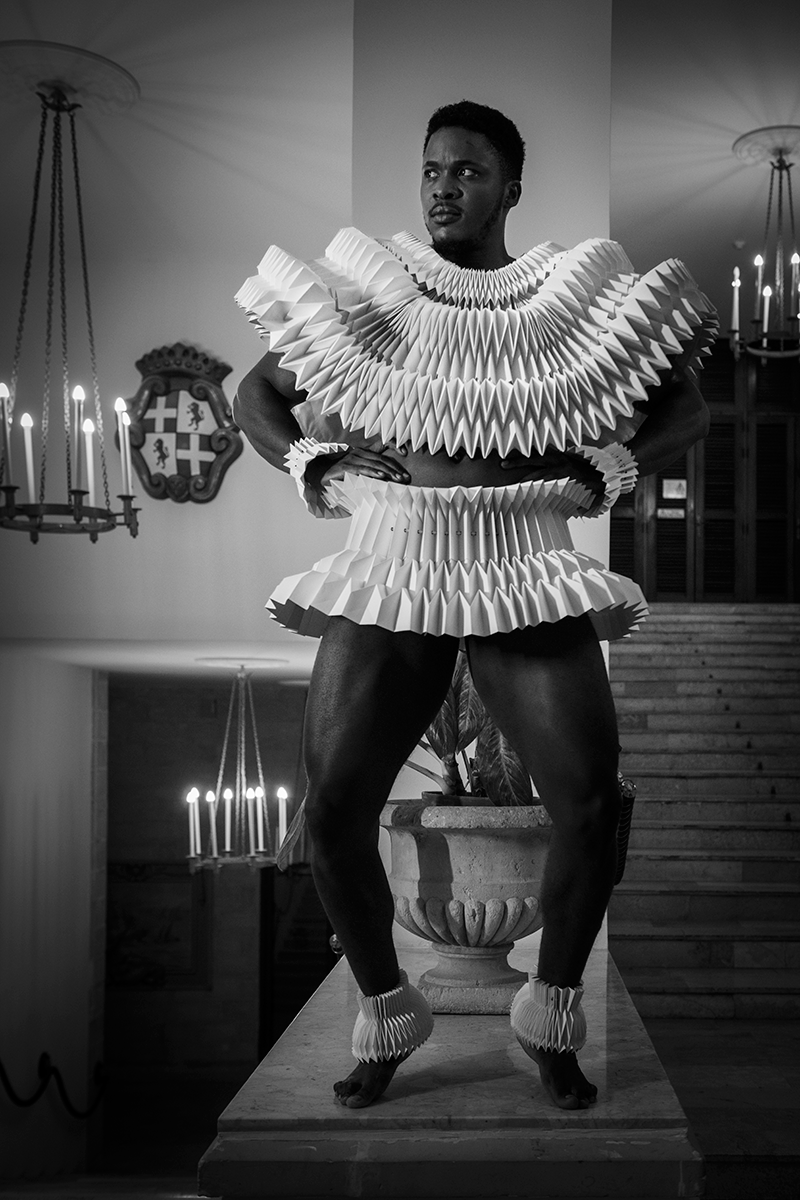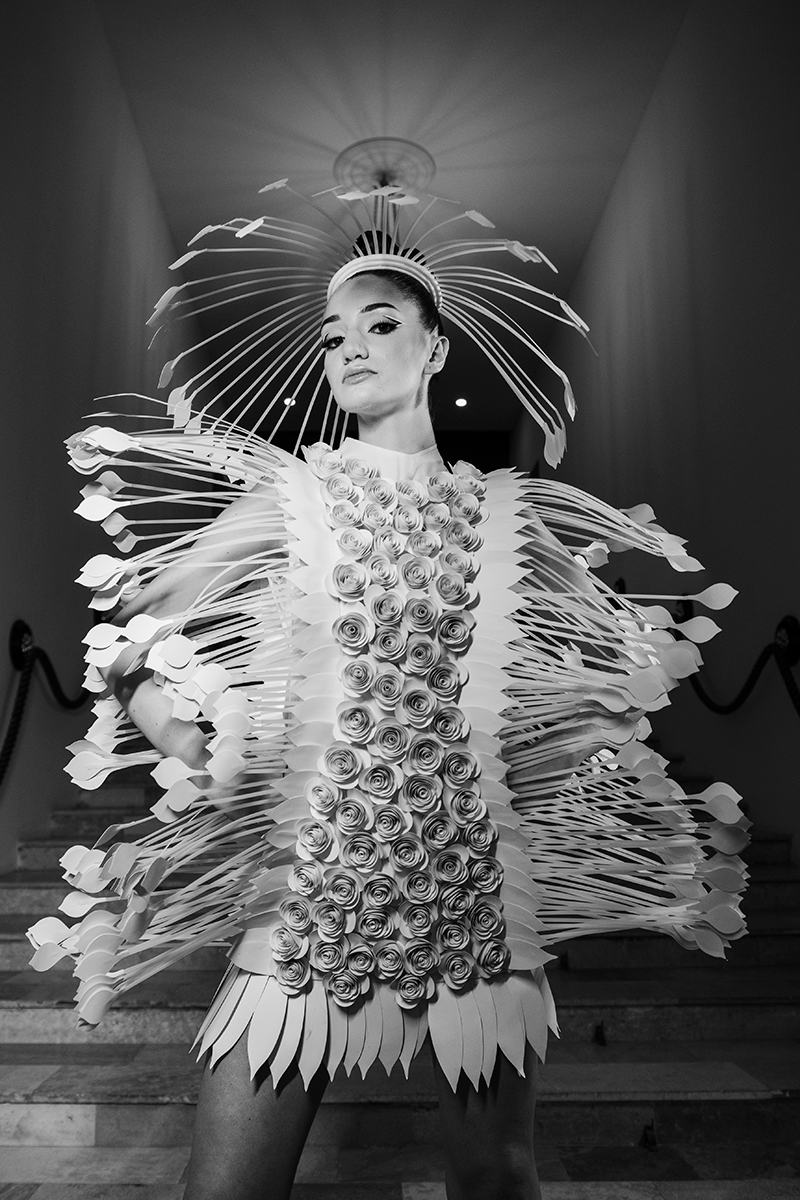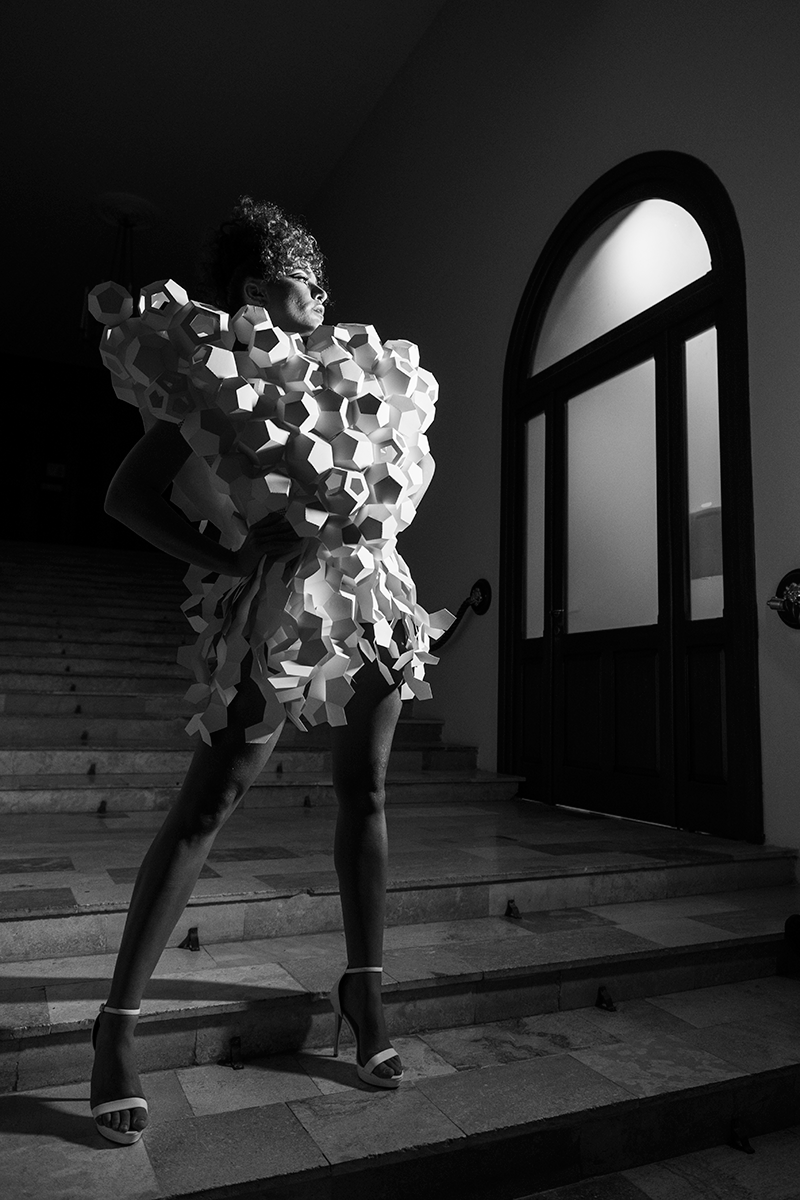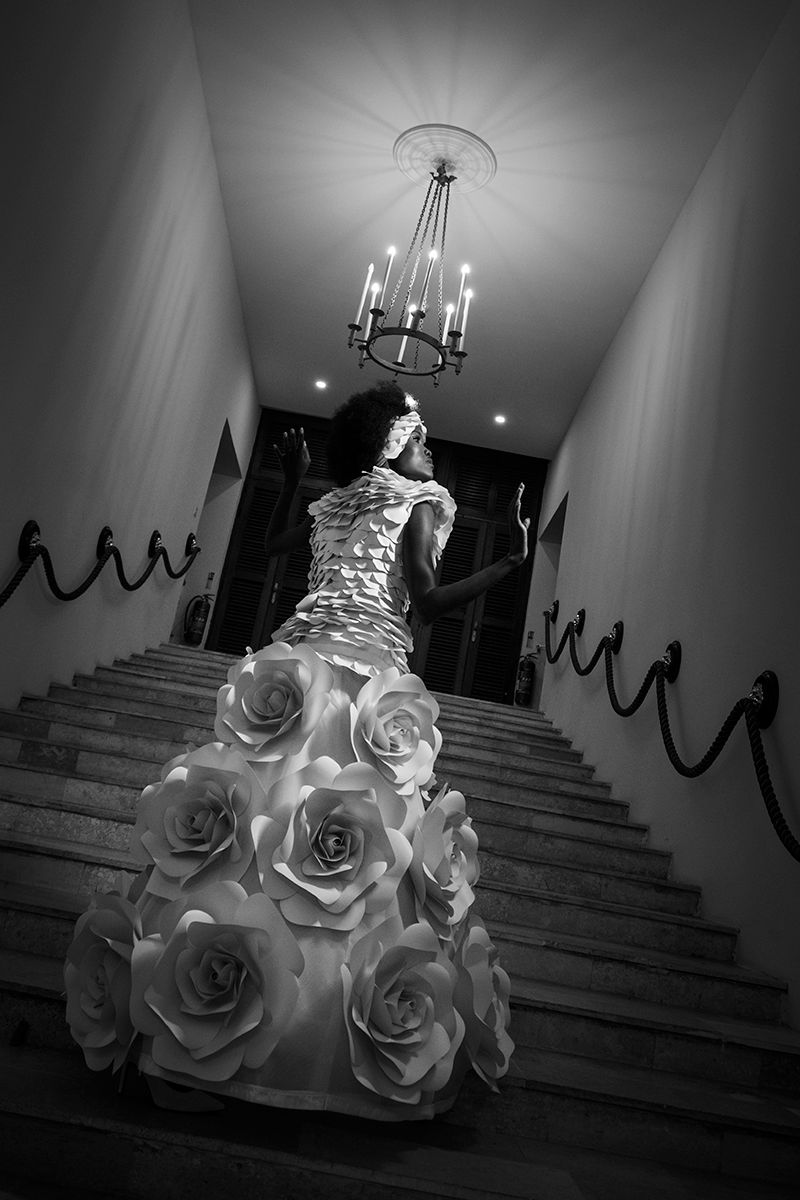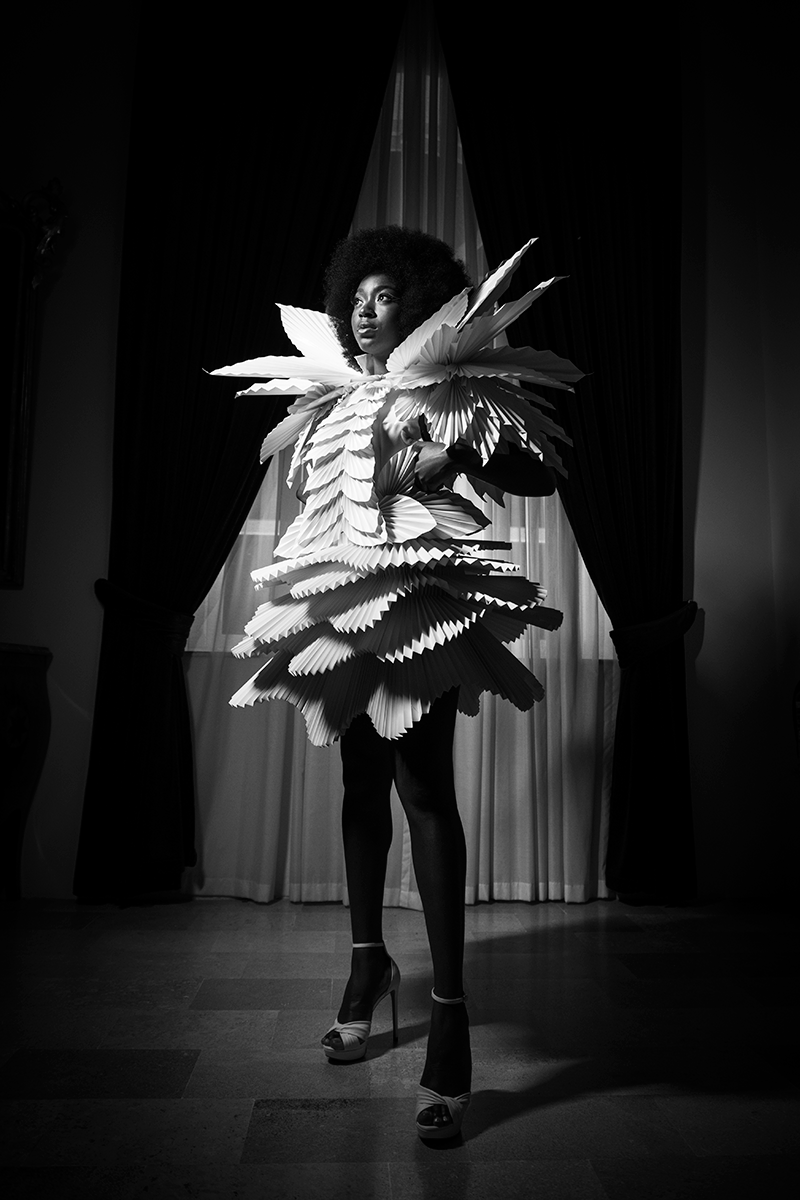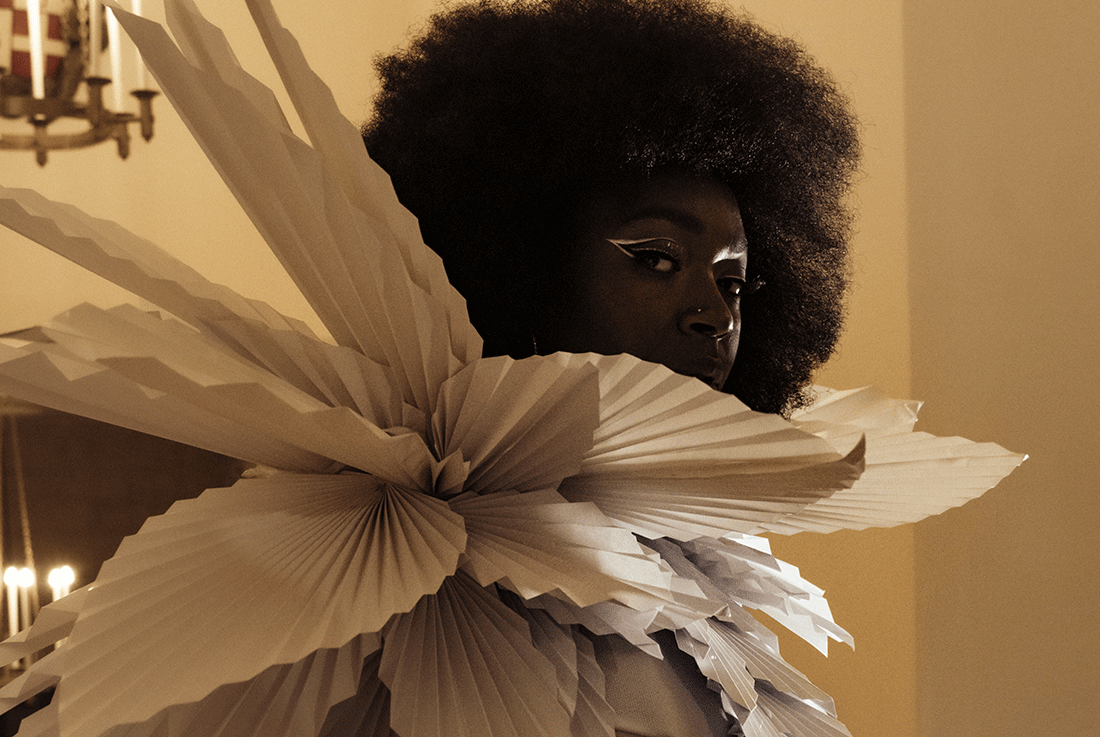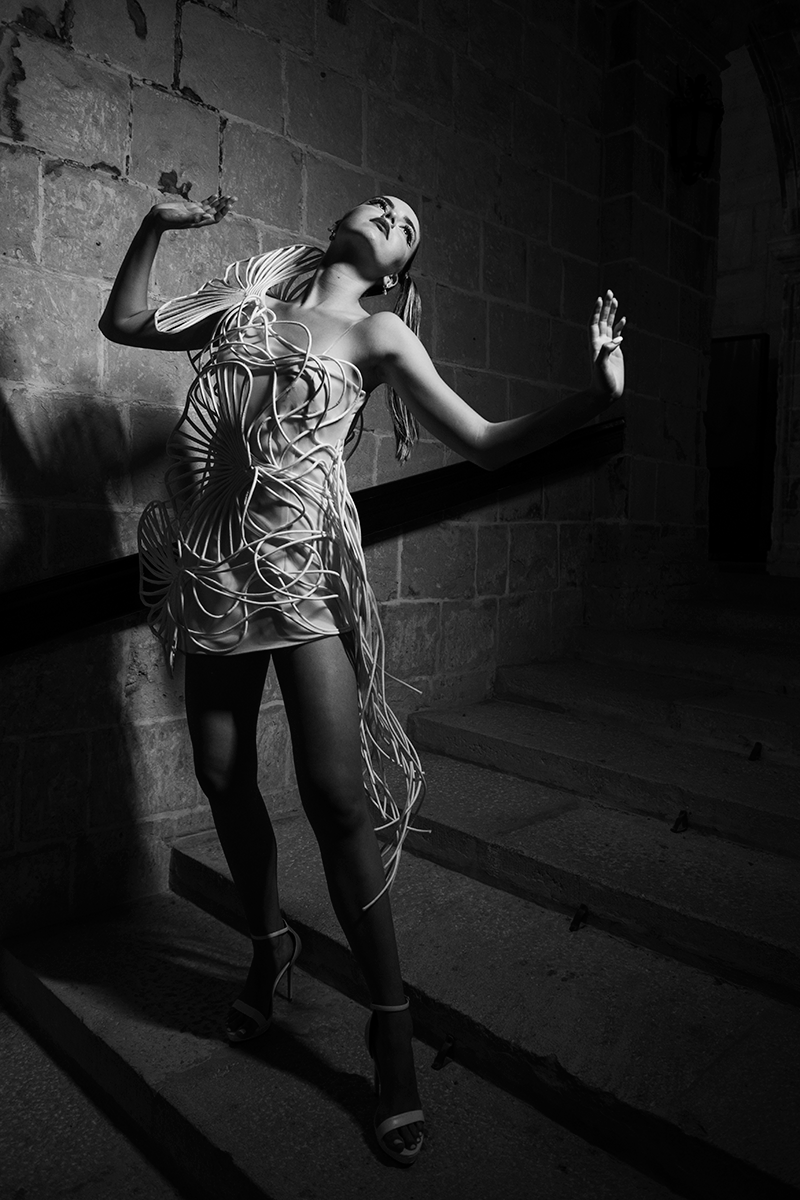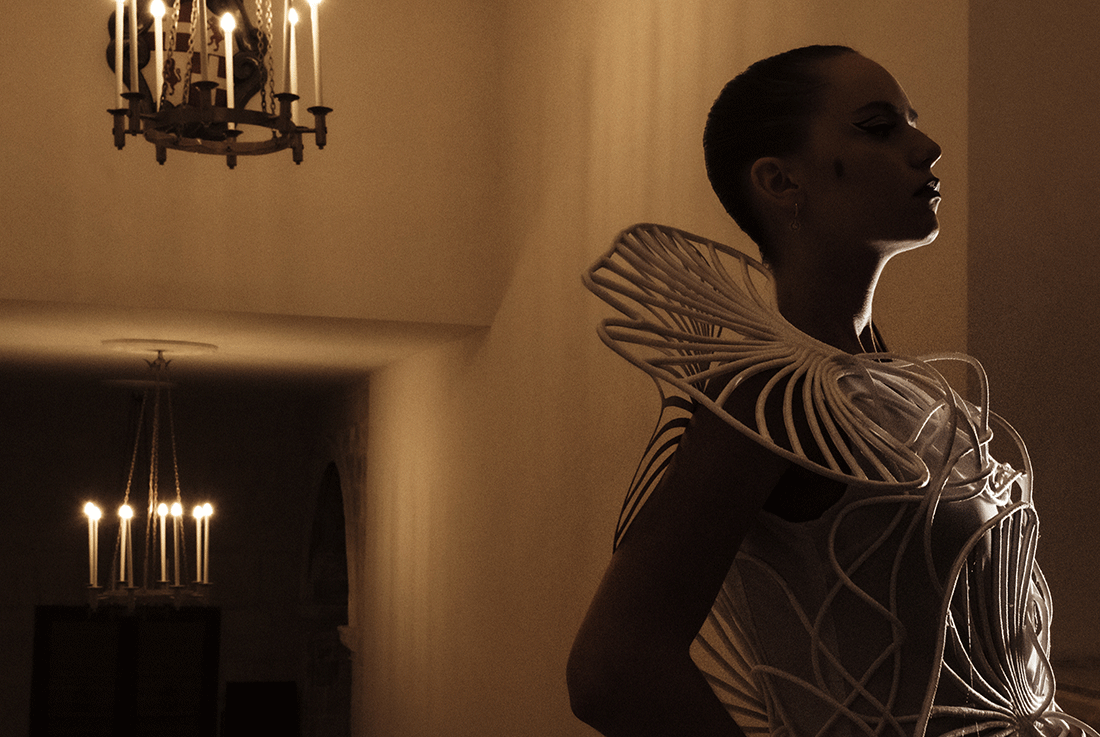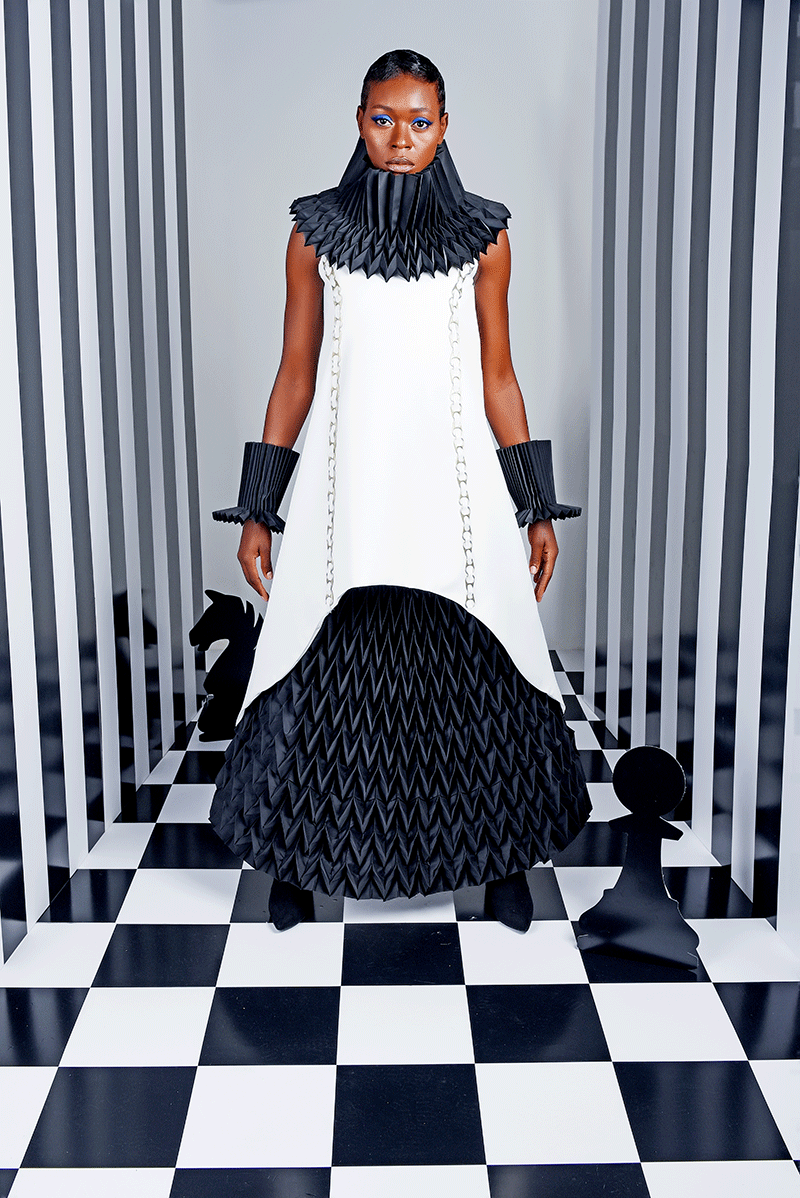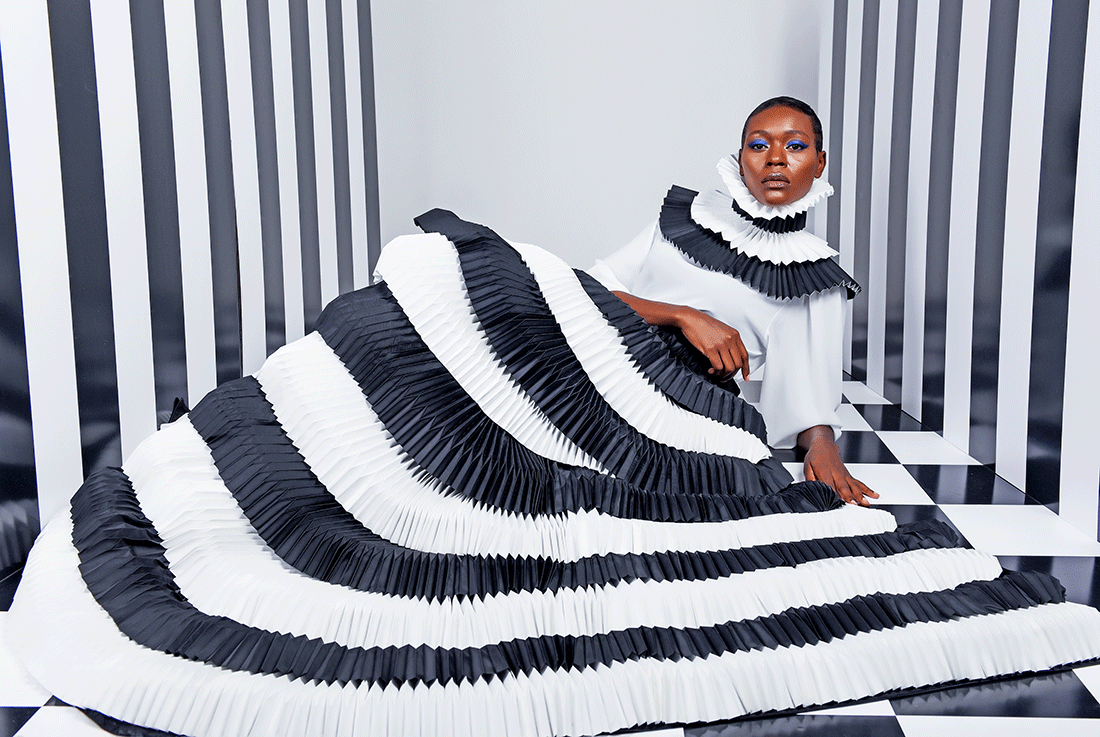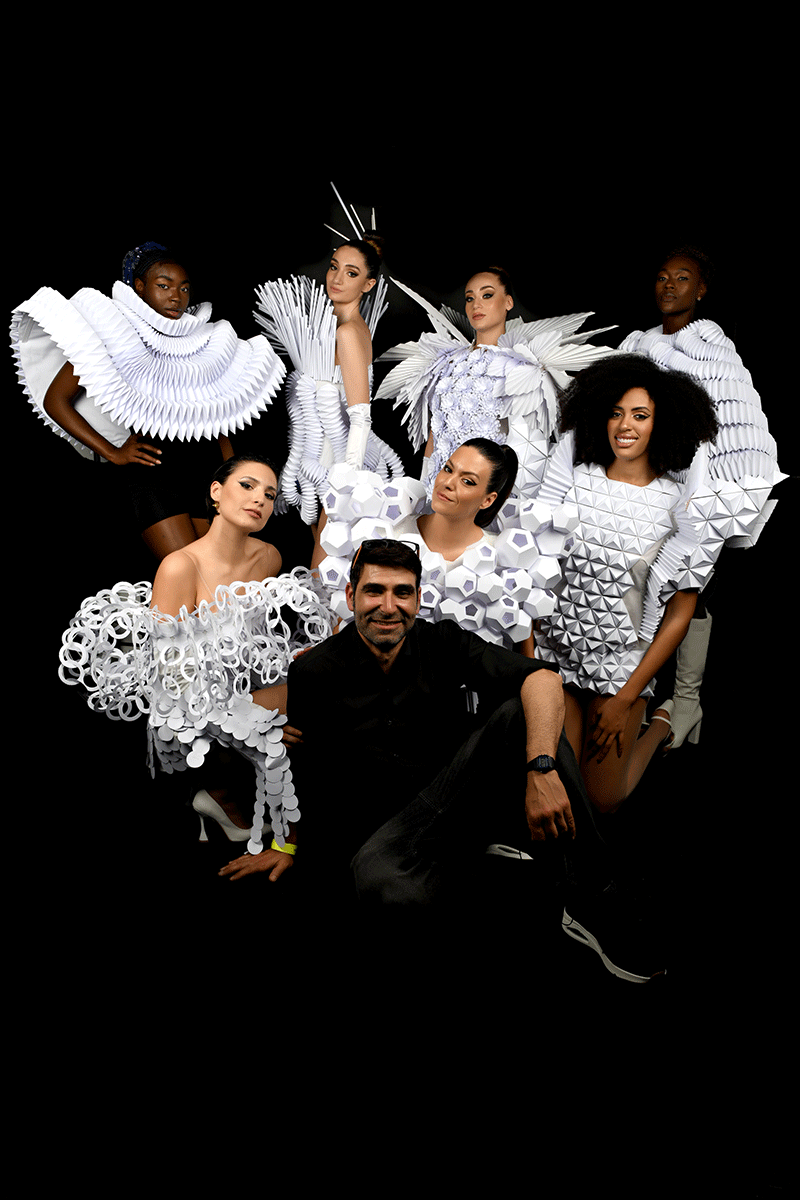 Credits
Collection or creation
BETWEEN the FOLDS
Brand
JAMES DIMECH
Designer and / or studio
James Dimech / JAMES DIMECH
Year of production
2019-2022
Designer's country of origin
Malta
Country of brand origin
Malta
Photography
Matthew Cuttajar, Steven Muliett, Brian Grech, Oliver Pace
Related posts
Powered by