Talking to The BIG SEE interior design awardee for project Terratinta Group Headquarters and Showroom, designed by Enrico Bergamini from EBStudio in Italy;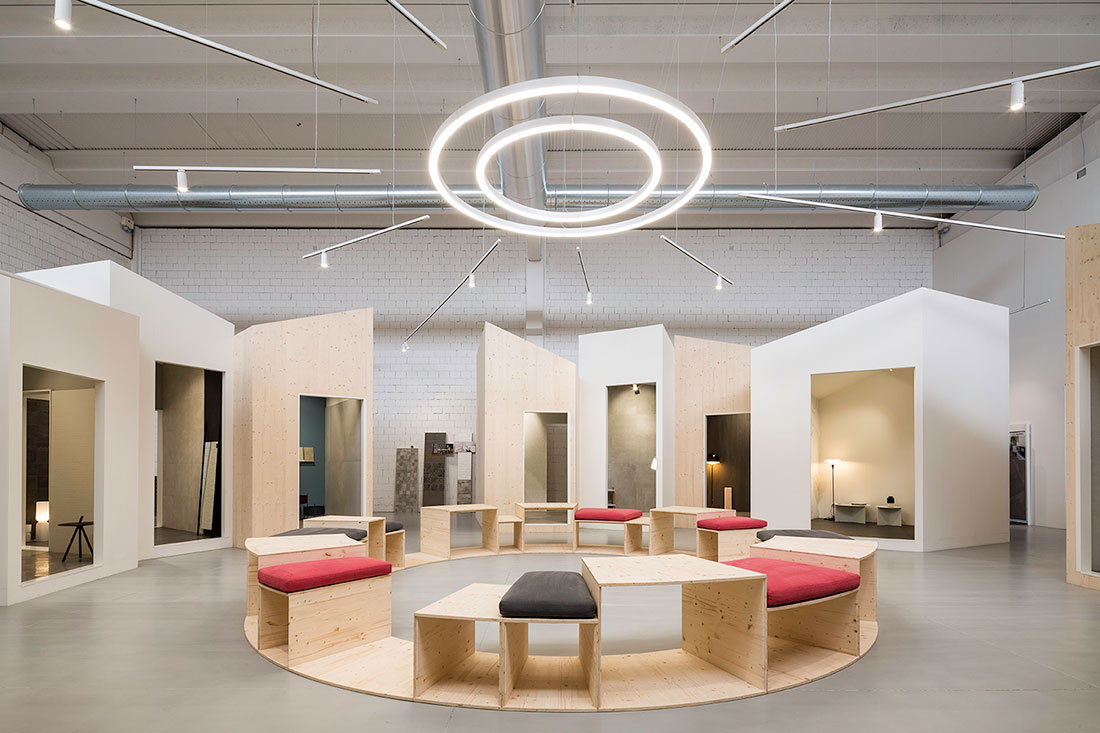 Terratinta Group Headquarters and Showroom
Can you start by telling me a little bit about yourself? Who are you? How did it all start?
I started with architecture in 2001 at the Politecnico in Milan, a global city always evolving, dynamic, open to change. Here I found the inspiration and the mood I was looking for and I understood what would be my future.
After a few years of practice, in 2010 I decided to start a new adventure opening in my home town my own activity, EBStudio.
EBS is an architectural practice working on the issues of living, industrial design, work spaces and exhibitions. We work constantly in the spirit of the workshop, with a continuous and obsessive search for detail to create high quality products.
The design is always developed at all stages through the total control of every aspect, with a multidisciplinary approach that is particularly sensitive to environmental sustainability and innovation issues.
You in three words:
Optimistic, pragmatic, realist
What is your worst fear?
Leave the world worse than I found it. Each of us should fight against this. Man has extraordinary abilities, he should always use them to improve his own existence and that of those to come.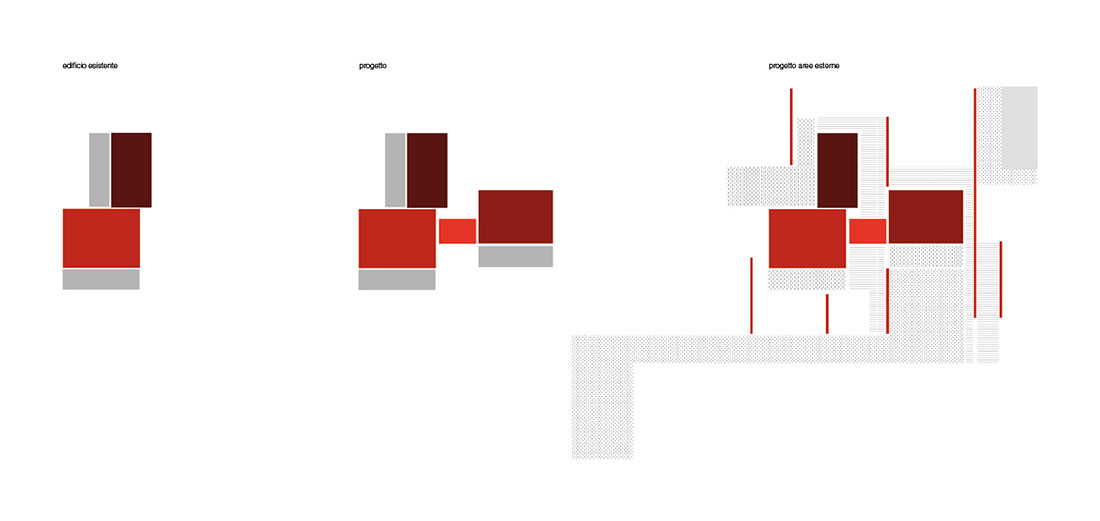 Casa BB – concept
Are there artists that you look up to, that are influencing you? Who?
When I started with architecture, I was fascinated by the great masters of the past and present: the elegance of Mies and the lightness of Piano to give two examples. Surely their approach has influenced my way of doing architecture. Today I let myself be inspired by other people, not necessarily architects, who work excellently with a humanistic approach: Artists, Photographers, Musicians, Politicians and anyone who spends on improving the quality of people's lives.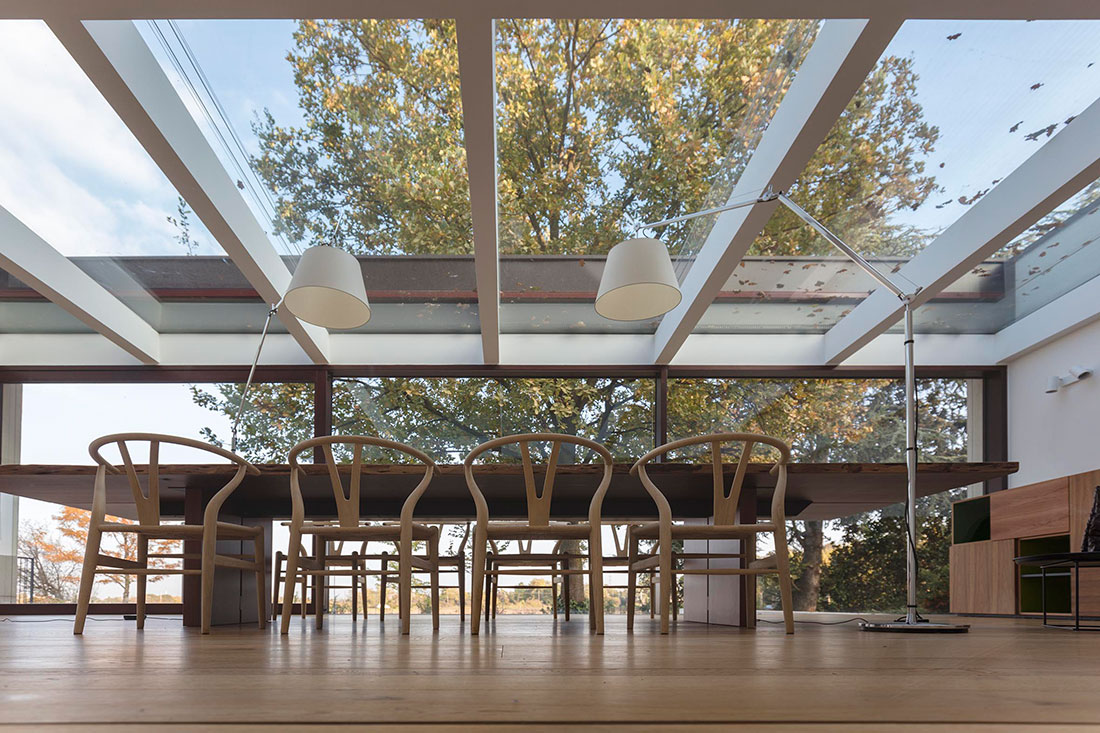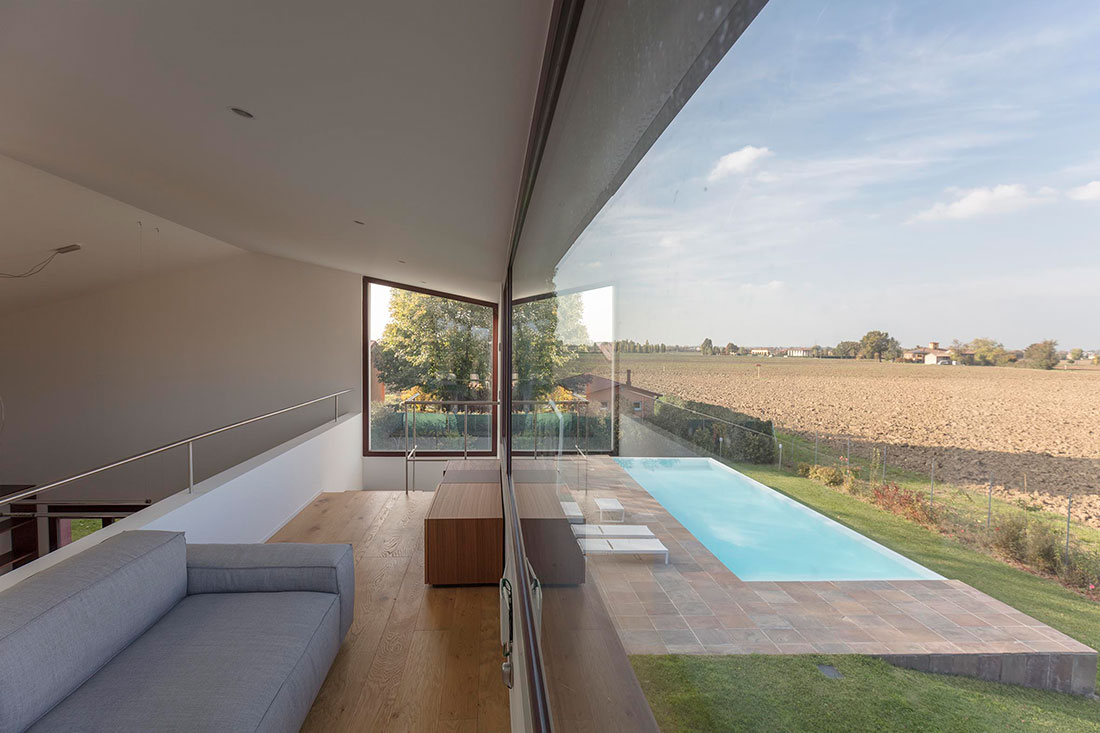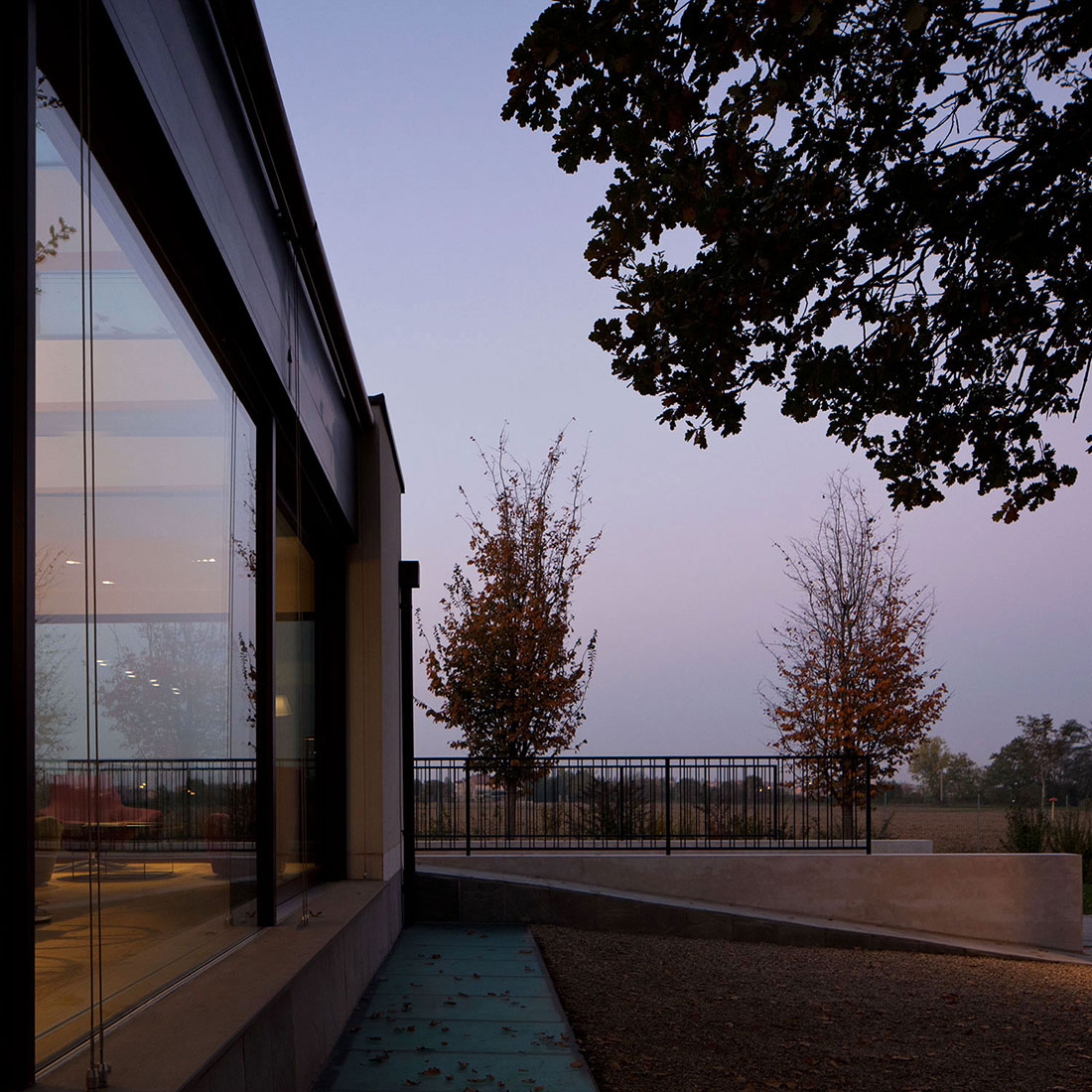 Casa BB
What is your all-time favourite design piece(s)?
Parentesi Lamp by Achille Castiglioni and Pio Manzù, produced by Flos since 1971. The lamp, like the chair, is one of the main objects of design, on which every designer engages at least once in his life. This object contains in a single simple gesture all the functions that may be required of a lamp on the direction of light. It is one of the highest expressions of aesthetics as necessary and sufficient, in which form follows function perfectly. it is a perfect synthesis of genius and simplicity, declined in a light and thin product, still very timely today.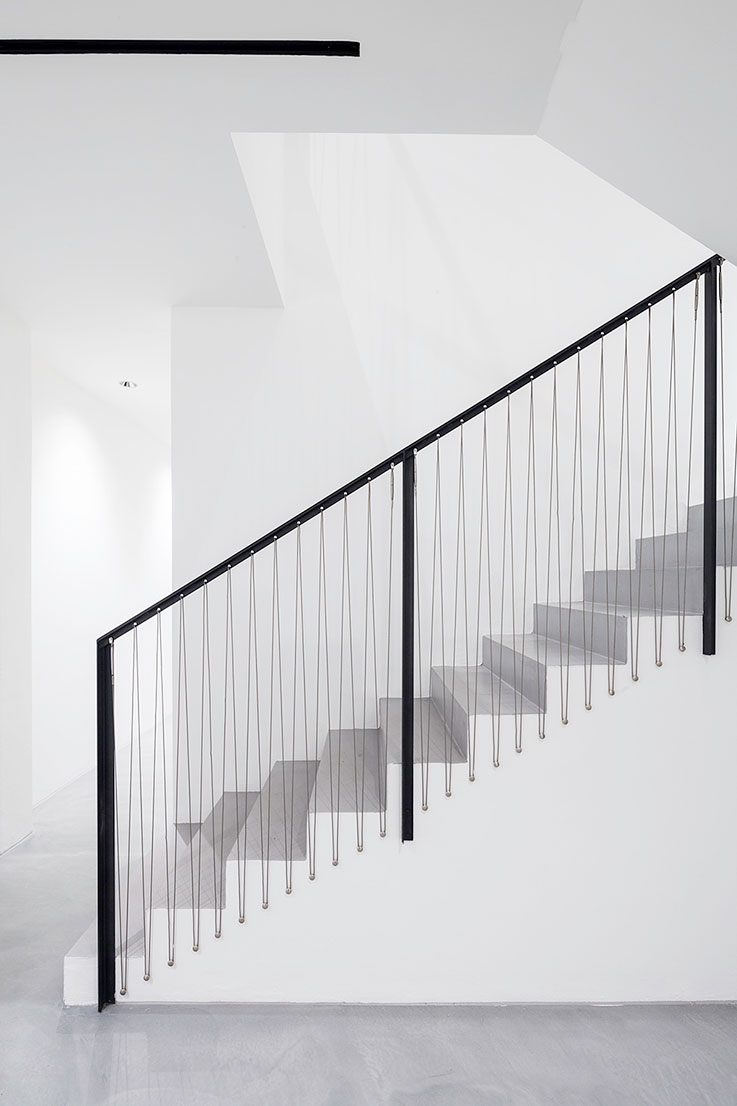 Terratinta Group Headquarters and Showroom
Something on your bucket list:
I would like to look back in a few years and be able to see public space projects related to art and social issues. Spaces from which people can derive serenity and well-being, cultural wealth. Luminous and light, sustainable buildings, incubators of ideas and thoughts, experienced by people as places of encounter and exchange.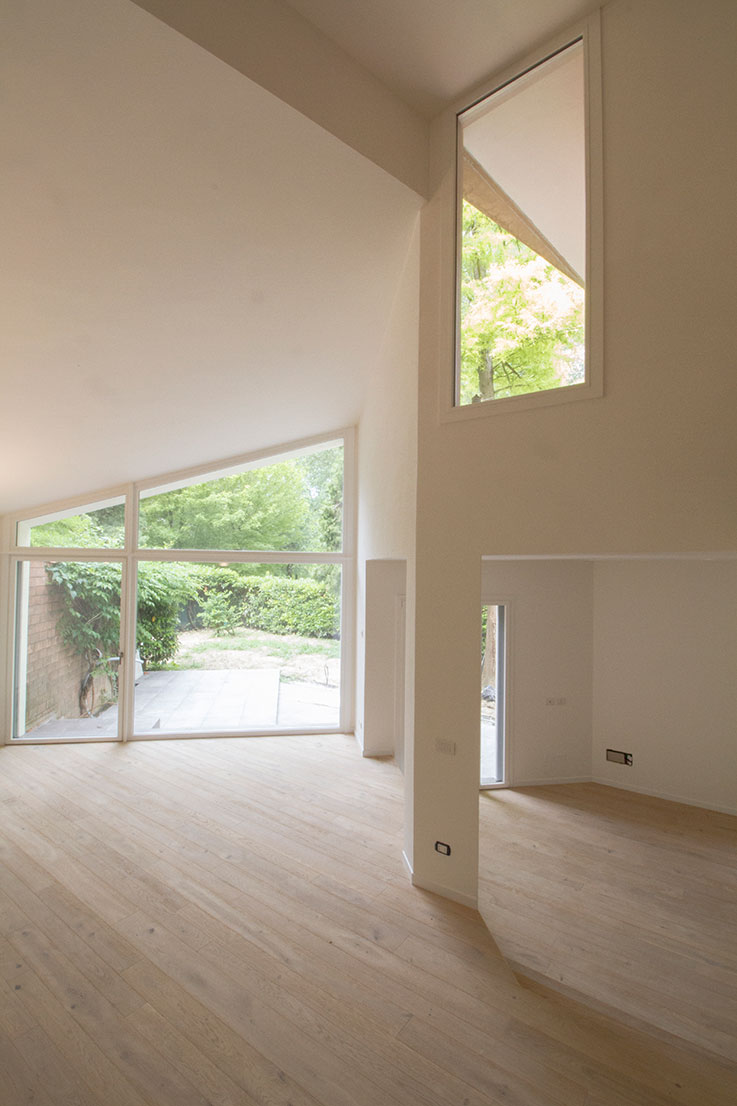 How do you assess the current state of architecture/interior/design? What are the specifics of the space, habits, practices and customs that affect the architectural production in Italy?
Compared to some years ago, I think the archistar phenomenon is less in the spotlight. Fortunately, both in Italy and in the rest of the world there is a greater diffused quality, with a greater number of good designers working in the field. What is still lacking, unfortunately, is a widespread architectural culture in society and a recognition of the architect's professional figure on a par with other professionals. There is an increasing attention to the issues of sustainability and re-use of buildings, renovation of the building heritage and recovery of historic buildings, with an ever increasing demand in terms of quality.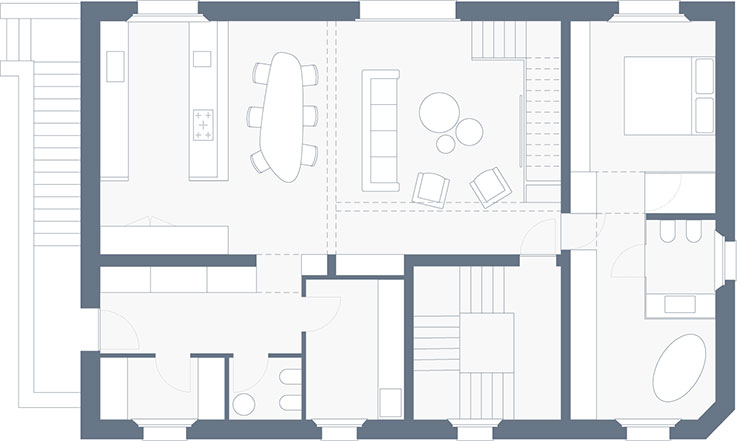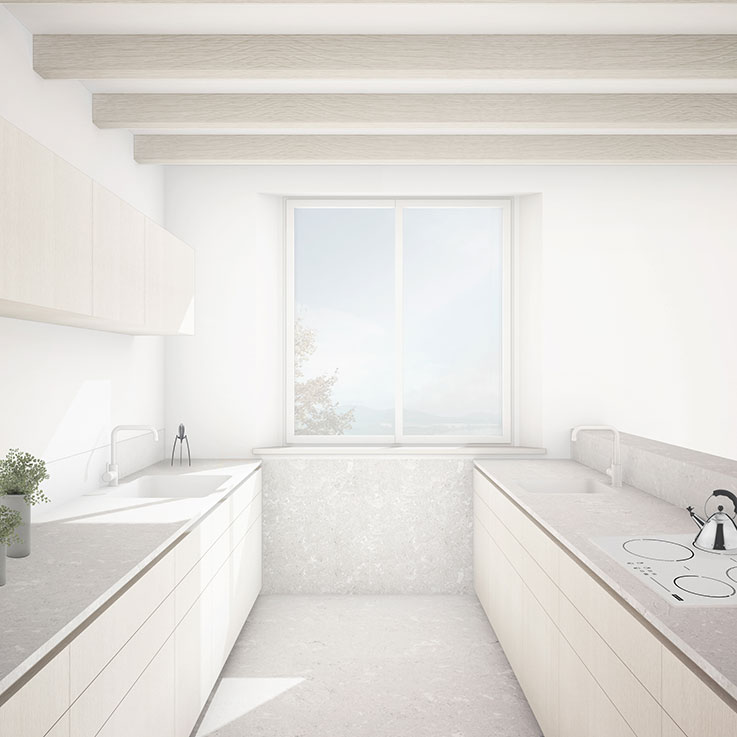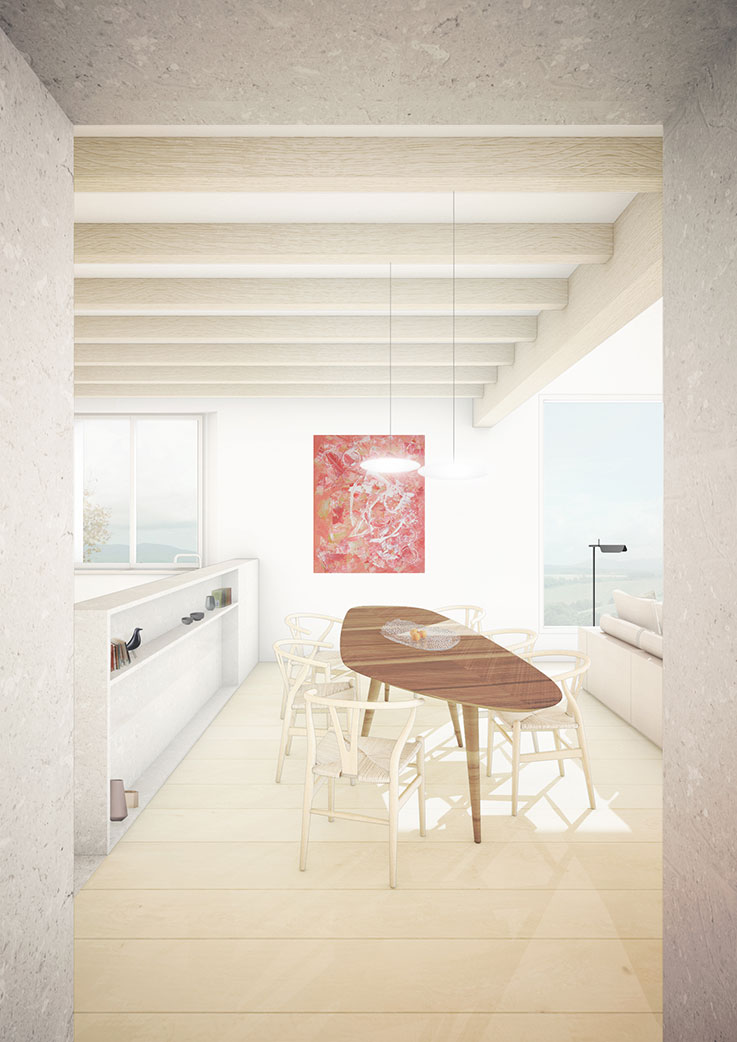 Your prediction of what will follow – locally, globally? Where would you like to live and create for the next 20 years? Do you have ambitions to establish an international network of partners?
I think the world will be more and more connected thanks to the Internet and the technological devices faster moving. This will make it possible to expand the range of action of many designers and limit the movements. The expansion of the connections will perhaps also allow to repopulate the rural centers and the mountain villages that have seen in the last decades a massive migration towards the big cities. In a short time this will no longer be necessary to work. For this I believe that I will live in my home town Modena. Here today I am already connected with the rest of the world and in the future the network of connections will be even more dense.
What would your personality look like, if it is an art on the wall?
I think it would be like a work by Mark Rothko. A dominant red, the color of passion, and different shades and overlaps with other colors.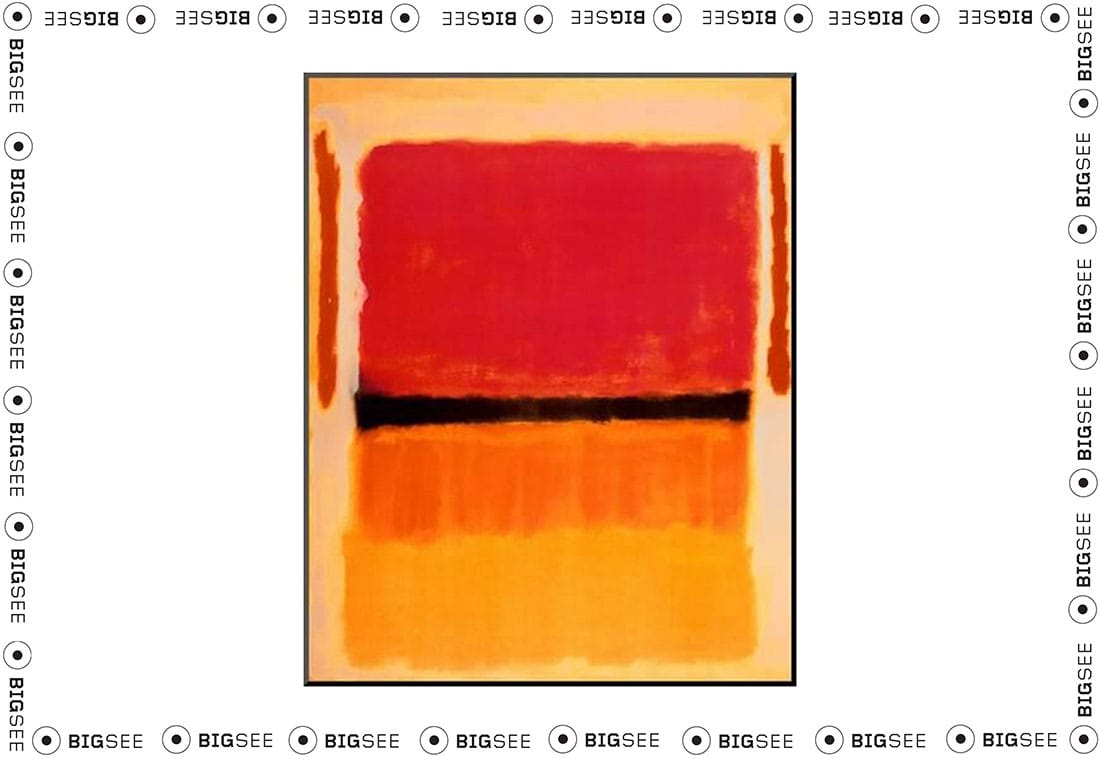 FILE
Interviewer: Danaja Jovandič
Studio: EBstudio
Country: Italy