The two-storey office space is located in the Main Point building in Prague, Pankrác. The projects authors have already built several floors of offices in this object. This time they decided
to test its limits. The organic shape of the house enabled them to play a variety of associations with the living and inanimate universe.
Mighty anthracite honeycombs descend from the concrete ceilings. They divide space according to importance and function, into irregular chambers of different dimensions. The honeycomb
superstructure is complemented by crystalline forms of meeting rooms and technical facilities. These forms freely follow the basic order of space. From time to time they step out to the side,
stretching or twisting here and there. Floors, sometimes elevated, arrange vast open spaces into auditoriums and stages, cafes and kitchens. EOH offices are a cluster of cavities, chambers, divisions, and cells, a Petri dish of flowing space.
Text provided by the authors of the project.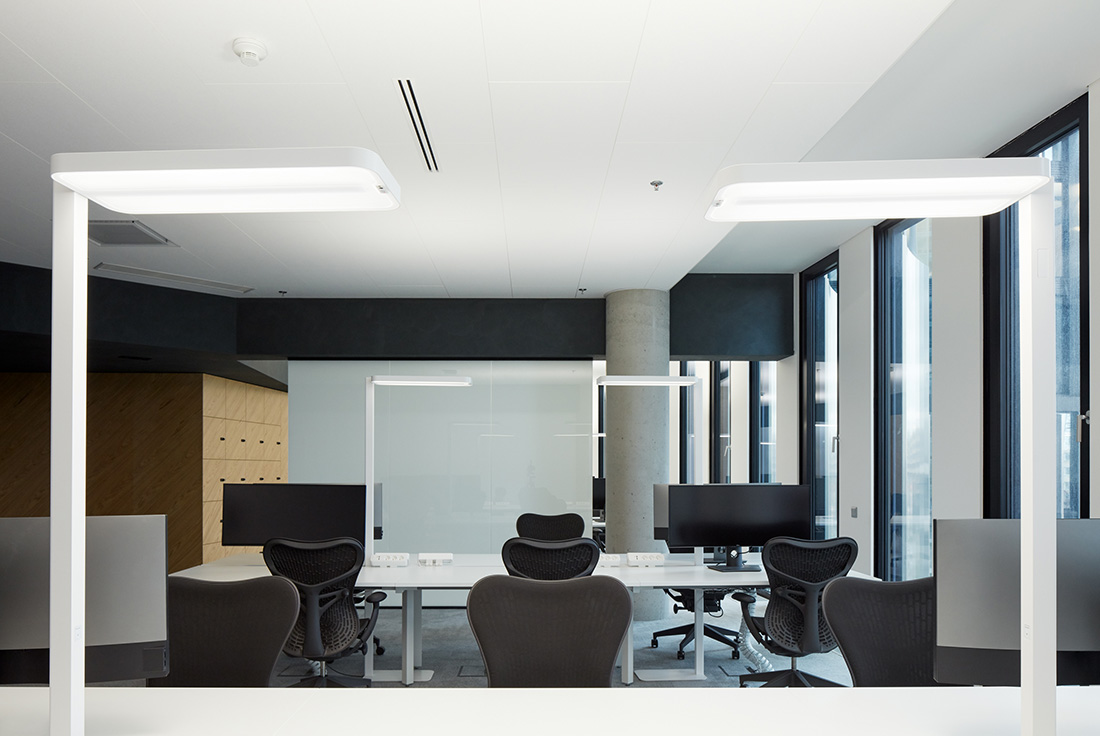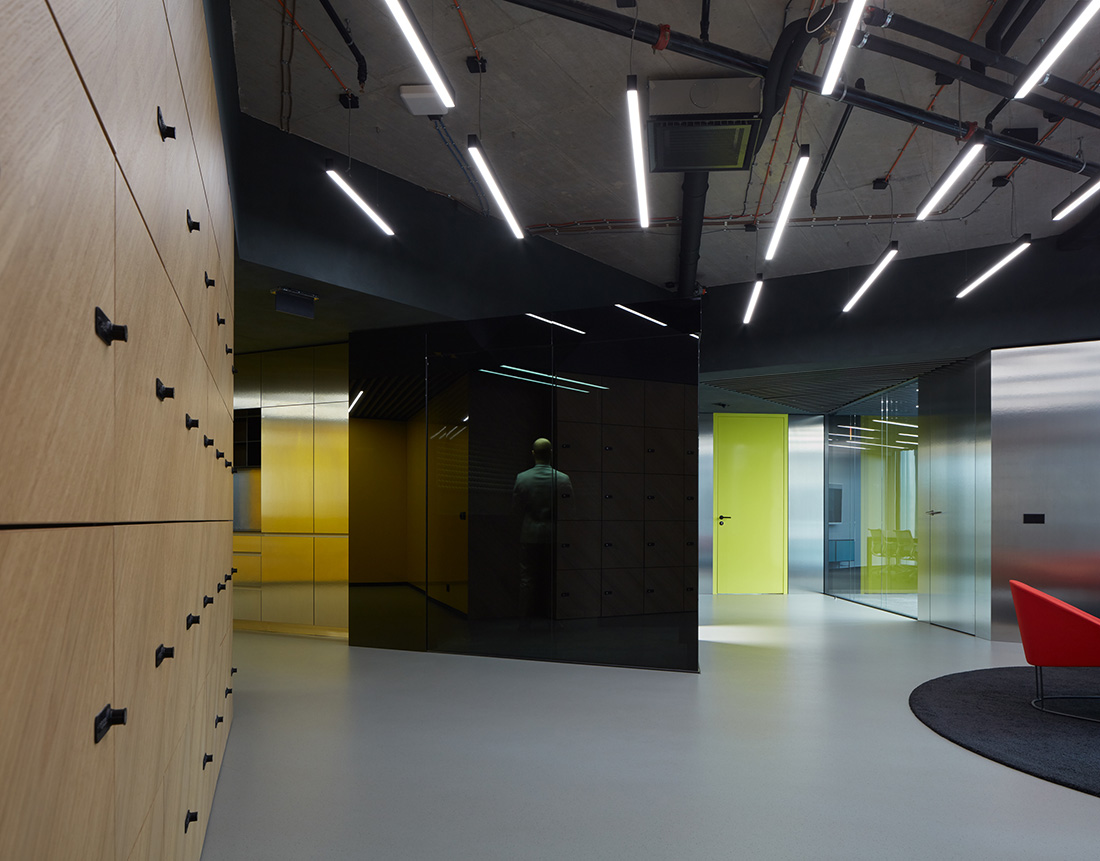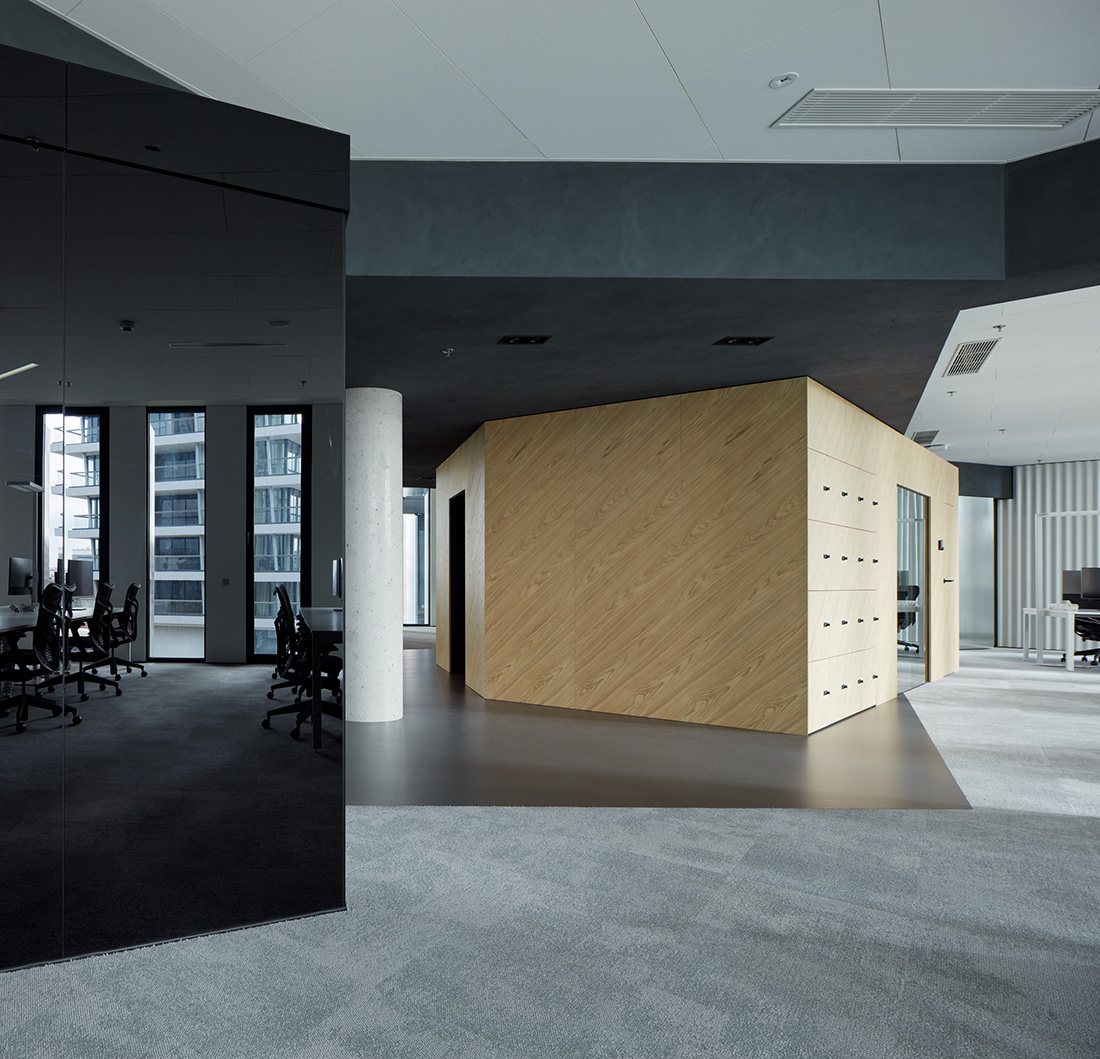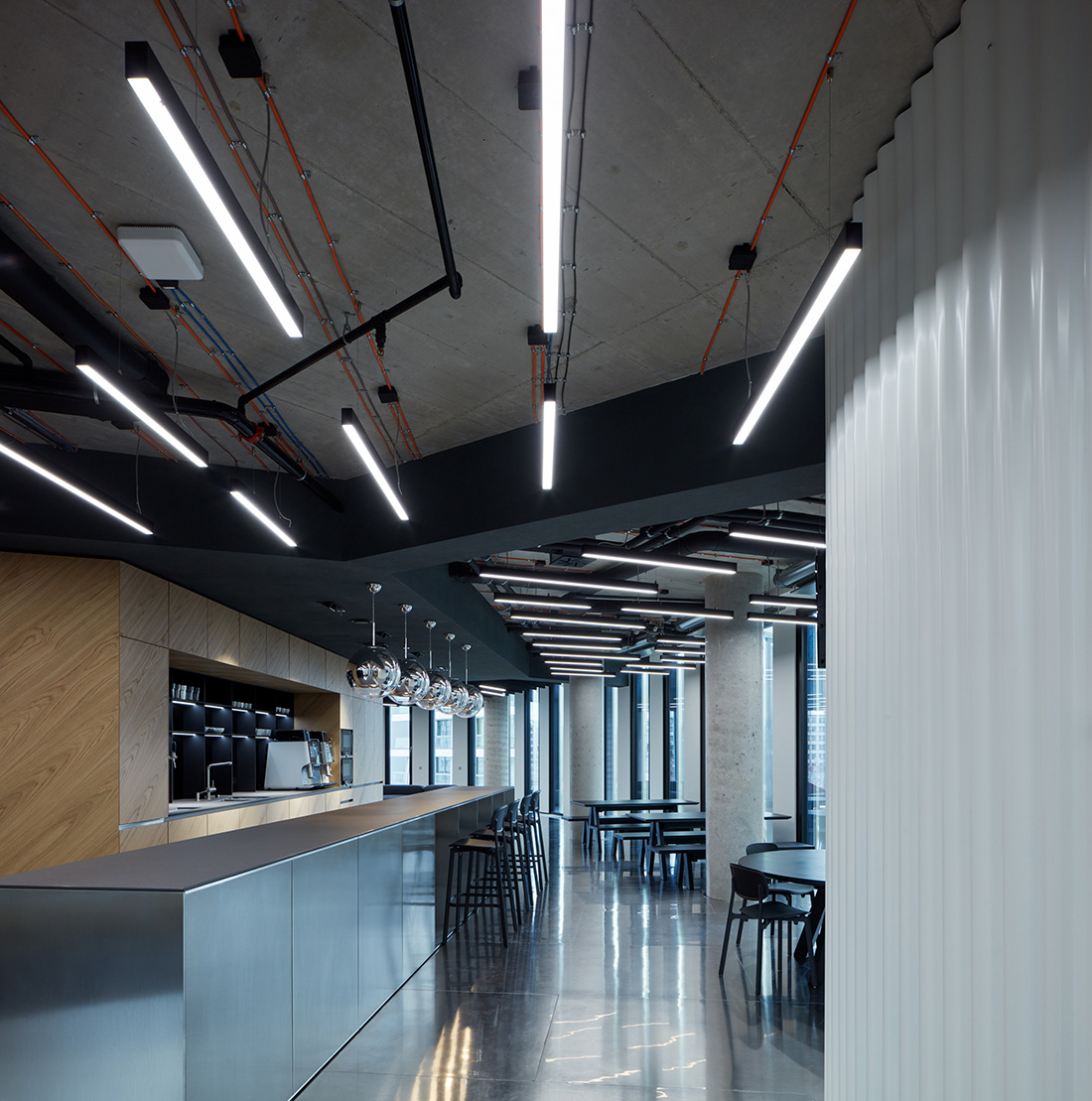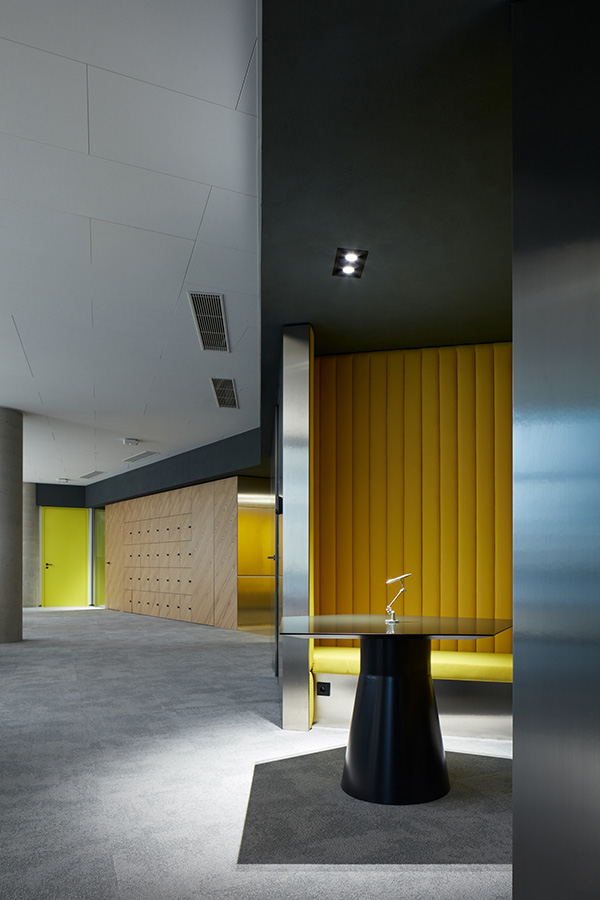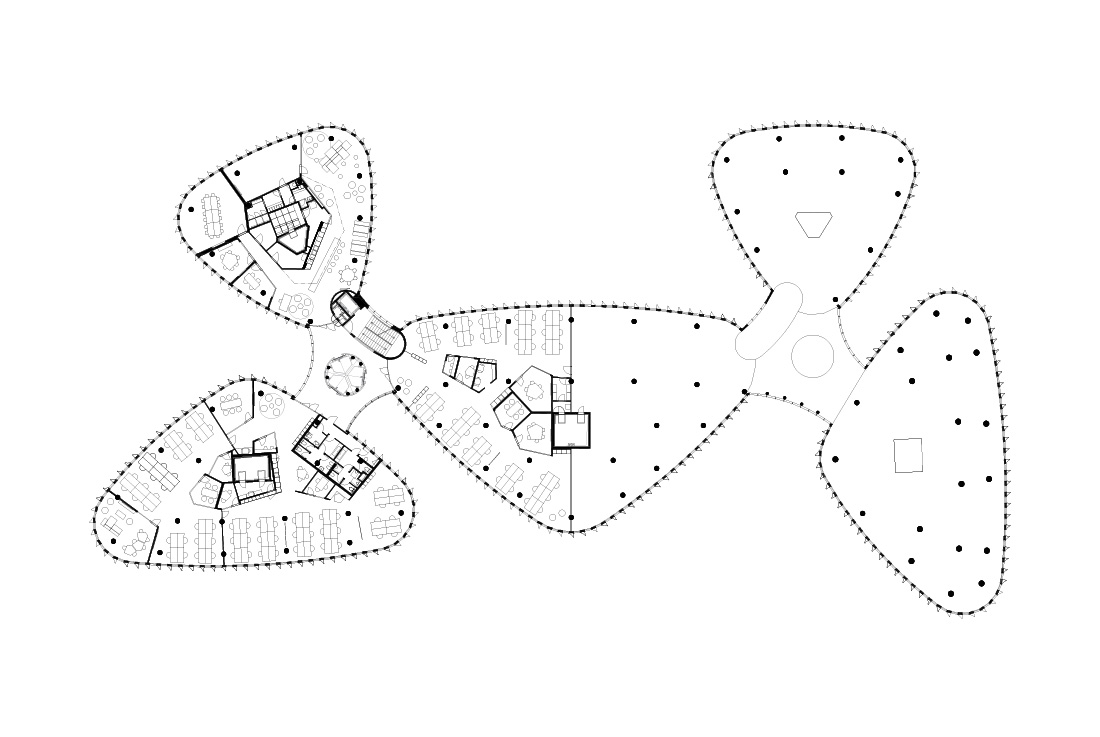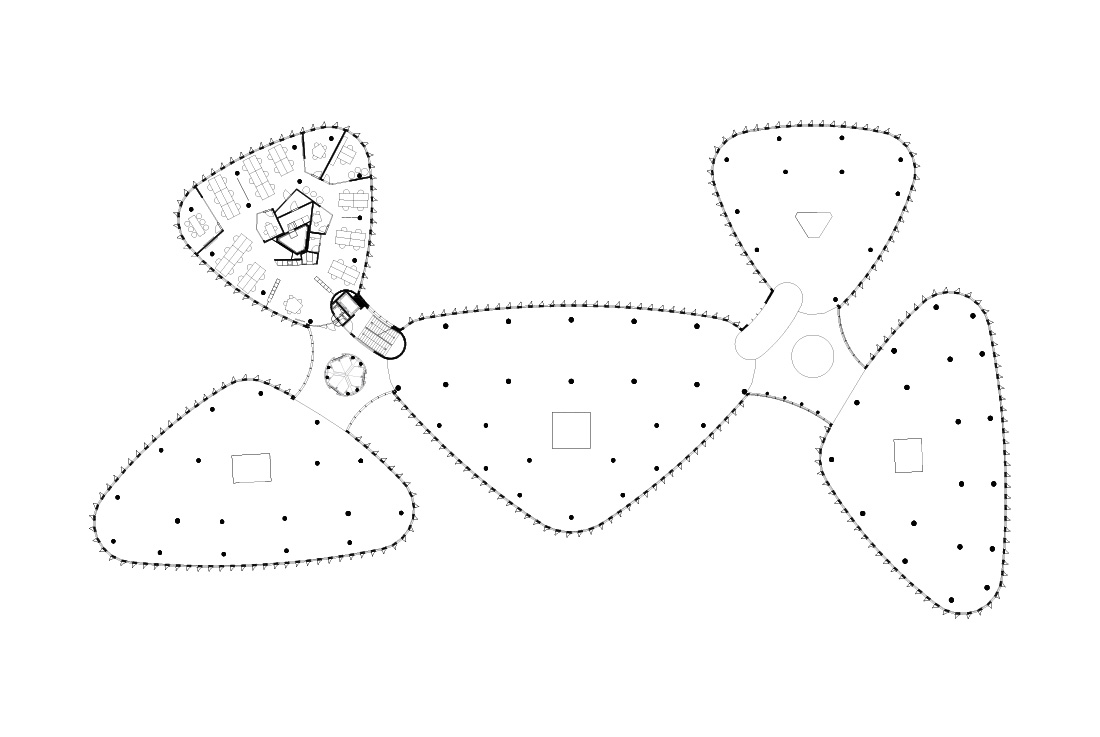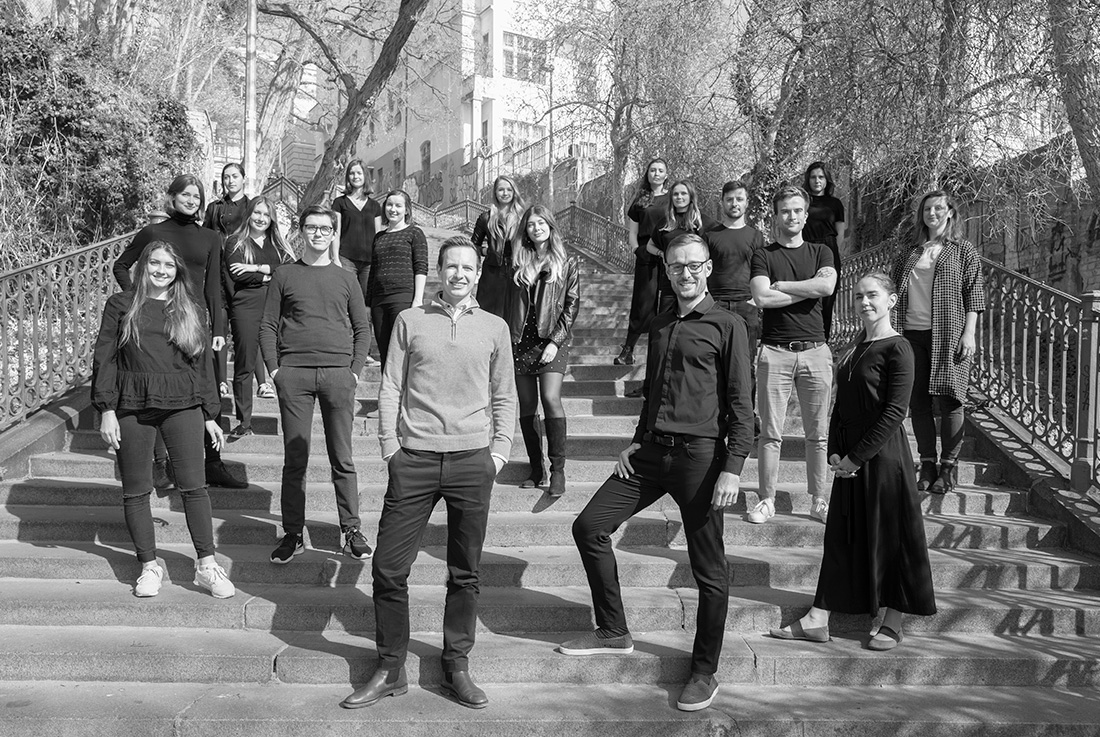 Credits
Interior
Studio Perspektiv
Year of completion
2019
Location
Prague, Czech Republic
Total area
1300 m2
Photos
BoysPlayNice Photography & Concept
Project Partners
OK Atelier s.r.o., MALANG s.r.o.
Related posts
Powered by