We've designed and built the House Celovška 01 in Šentvid, north peripheral part of Ljubljana. What we did means huge distance from everything that is typical and known as a family house in Slovenia. It's a two-storey house with two housing units. It's a 7 m high, 40 m long and 4 m wide house.
Urban
House Celovška 01 is positioned near one of the main Ljubljana city roads – Celovška cesta. It's a busy road where you can find screamingly large and colorful advertising posters on one side and the forest in the background. That's what dictated to choose the colors that balance all the opposites. Black, as new white, seemed to be ideal. The volume melted seamlessly with the surroundings and always communicates with different kind of light in the day. Black coat changes from silvery white in the strong sunshine to carbon black in the evening.
Narrow
House is extremely narrow. The interior width measures from 3 to 3.5 m. More typical for a parking lot that for a housing unit. The challenge was how to make an extremely narrow and long plot useful. Once upon a time there were many farms around Ljubljana and these proportions of the plots, long and narrow, were used for farming. As city was growing and expanding it became an attractive location worth to try impossible.
Innovative
Extreme location has demanded numerous innovations in terms of volume, floorplan, facade and more. Basic idea arises from the belief that even small house can offer all the living comfort of the house with the garden. Two housing units (80 and 115 m2) are intertwined and the spaces overflow into one another without corridors and occupy the entire width of the building.
The facade shell has biomorphic qualities and is made out of traditional Slovenian clay roof tile called Bobrovec. The flakes give the cubic volume softness and in combination with the wooden lamellas introduce the warmth of the material that man likes to touch. It also works as additional acoustic protection against noisy Celovška Street with additional benefit – the material doesn't need much maintenance in the long run.
Text provided by the architects.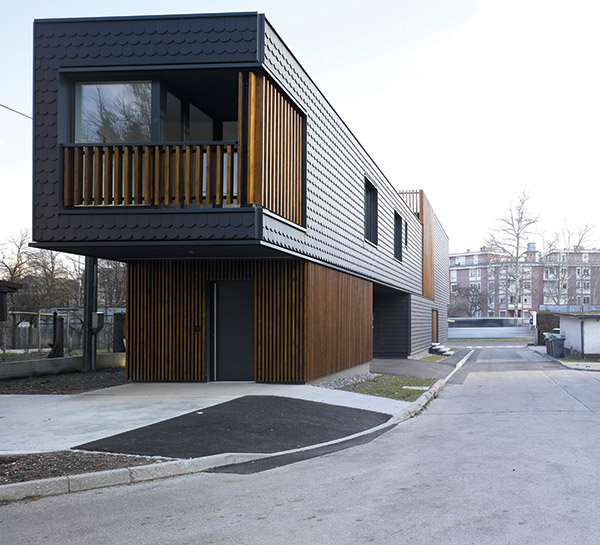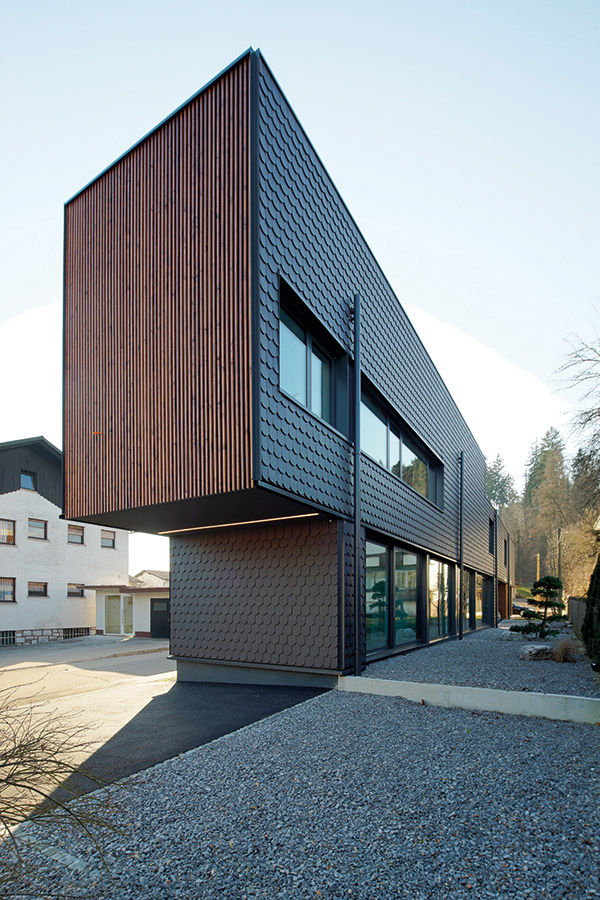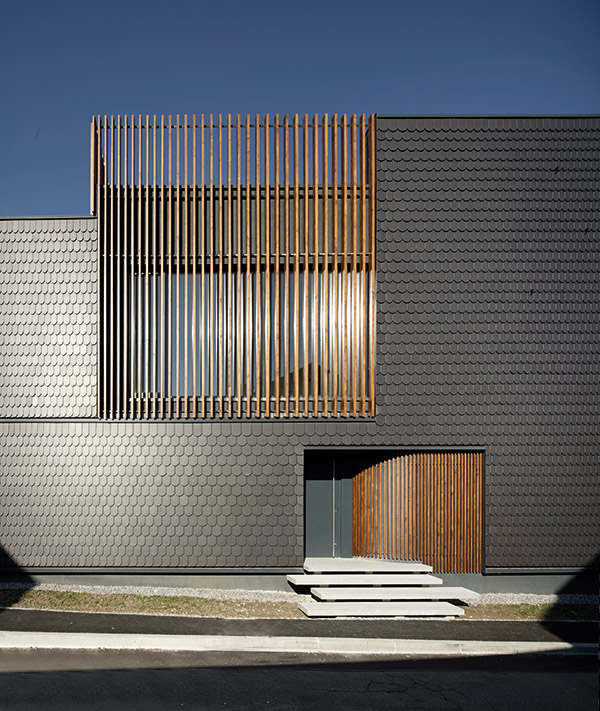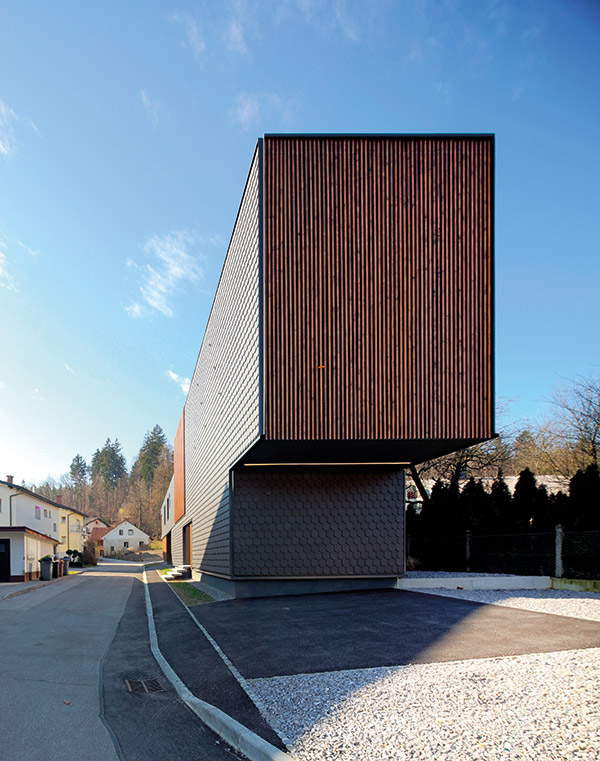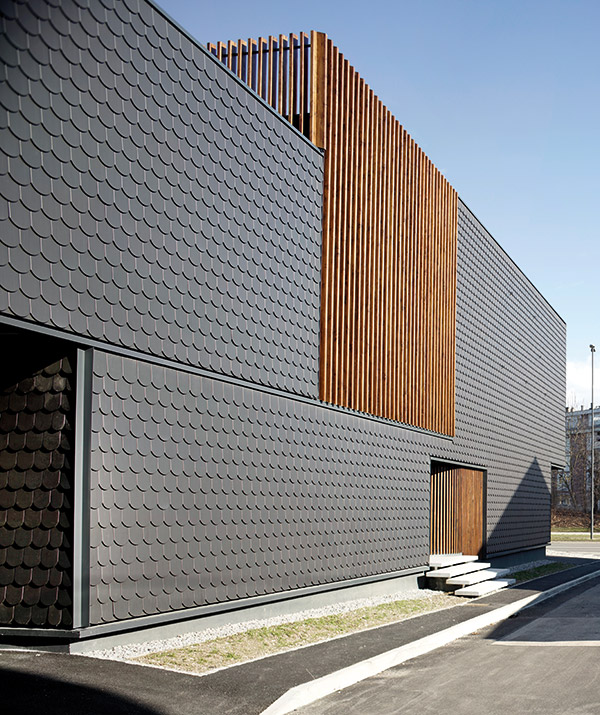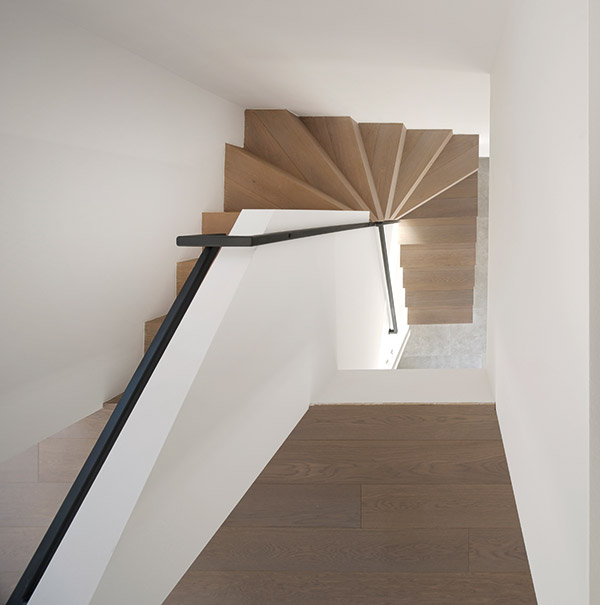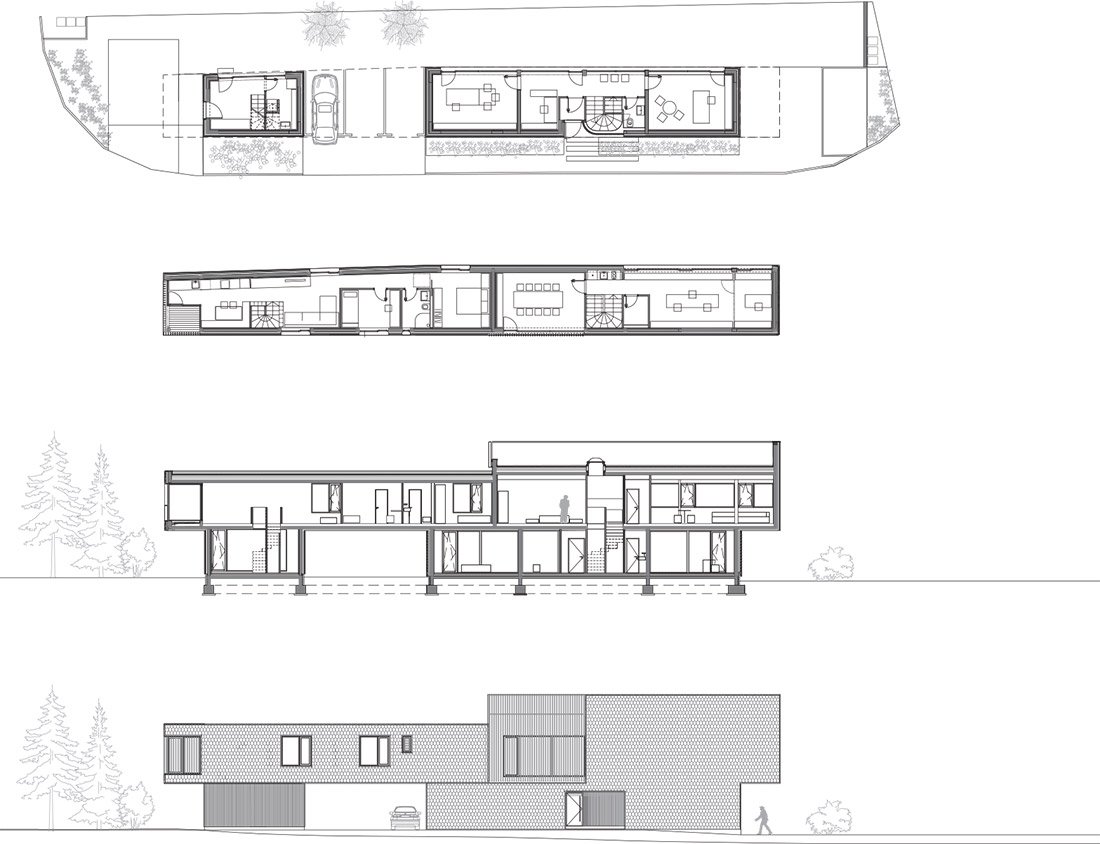 Credits
Architecture
gregorc/vrhovec arhitekti
Year of completion
2018
Location
Ljubljana, Slovenia
Area
Total area: 249 m2
Site area: 416 m2
Photos
Damjan Švarc
Project Partners
OK Atelier s.r.o., MALANG s.r.o.
Related posts
Powered by